KDE Plasma is an awesome desktop environment at the area of Linux desktop. You can easily customize your desktop screen with its plenty of features. There are a lot of themes, widget, icons available for KDE desktop. KDE seems to be hard to use for the beginner. Because KDE Plasma desktop offers a lot of options on top of options and that makes it not very user-friendly. But nothing to worry about this.
Customize Your KDE Plasma Desktop
In this article, I will be sharing the ways and means which will help you to customize your KDE Desktop. So let's get started.
Look And Feel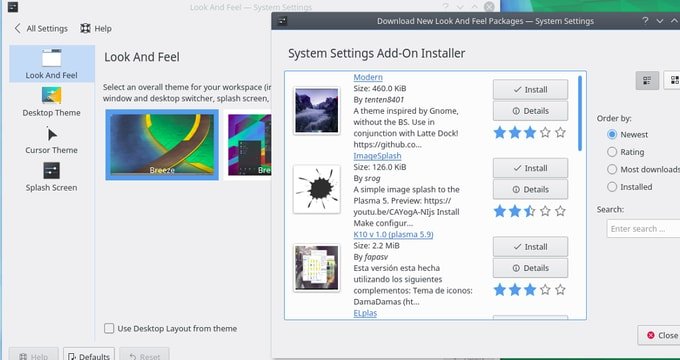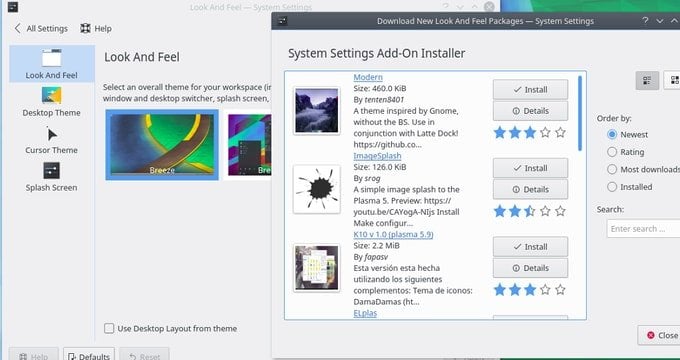 "Look And Feel" is basically the last option which you can customize it simply on Plasma Desktop. You can easily change the entire look of your desktop screen with this features. The window manager, workspace, panel theme can be easily customized. To change your Linux desktop with "Look and Feel" themes, you need to go to the "system setting". Then click "workplace themes". Finally, look for the "Look and Feel menu". You will see some default themes from there. You can select the best one if you like.
Get new look and feel themes
When you will go inside the default themes of "Look and Feel" menu, you will see the option "get new looks". You have to click on it to download new themes to install. It will only take a moment to install.
Window Manager Themes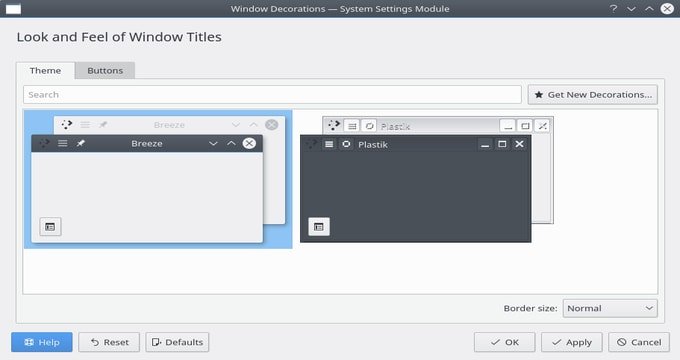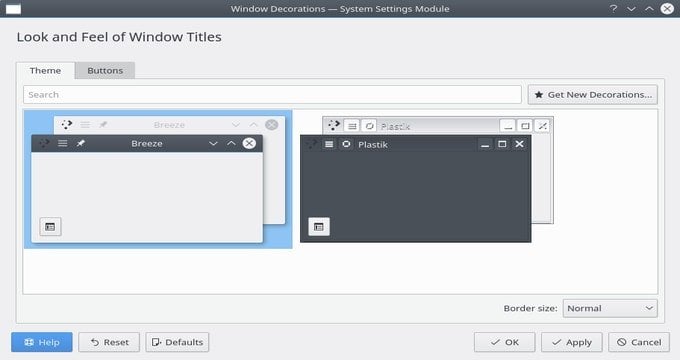 KDE desktop has a great features and that is- you can customize the look of your window manager theme. You can make it more awesome by decorating the icons. Moreover, it has a lot of pre-installed themes which you can use them as your default theme. You can simply configure the themes for the KWin window manager by opening an application launcher. You just type "window decorations". Window decorations will come up. Now, click on the icon containing description "look and feel window titles". Now, you should select them and apply as a window manager theme.
Getting New Window Manager Themes
If you are not satisfied with the default themes of window manager you don't need to worry because there are a lot of customs themes are available. Just click the "Get New Decoration" button then it will be easy for to download new themes. You can also the search box to find new themes. After downloading themes click Install button.
Icon Themes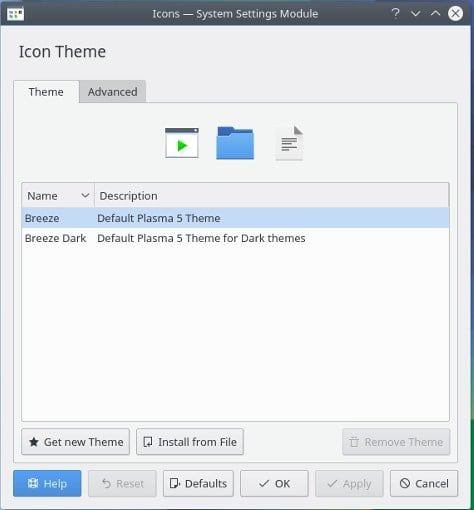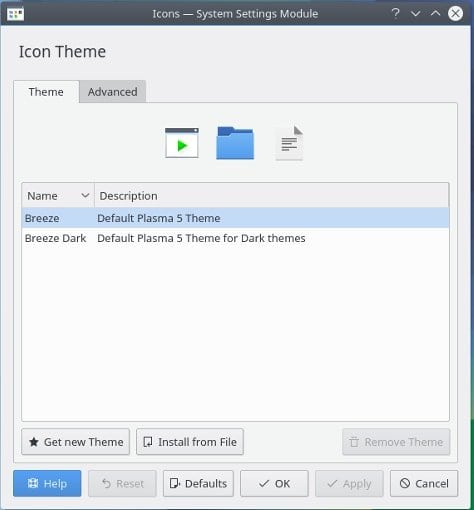 There are various ways you can customize your Linux Desktop. Icon theme is the best alternative to customize it very easily. To change the theme on KDE Plasma desktop just go to the start menu and search for "icons". You will get some default icon themes pre-installed there. You can choose your favorite one from them. Now, changing icon themes will be very easy for you.
Downloading New Icon Themes
If you are a Plasma user, you can easily download new icon themes for your KDE desktop. When will select new icon inside the icon chooser menu you will get an option "get new theme". It will help you to bring up the KDE store browser. You can use the search bar from there to find new icon themes. Moreover, you can find new icon by Ratings, Downloads at all. Just you should Install them by clicking the install button.
Plasma Widgets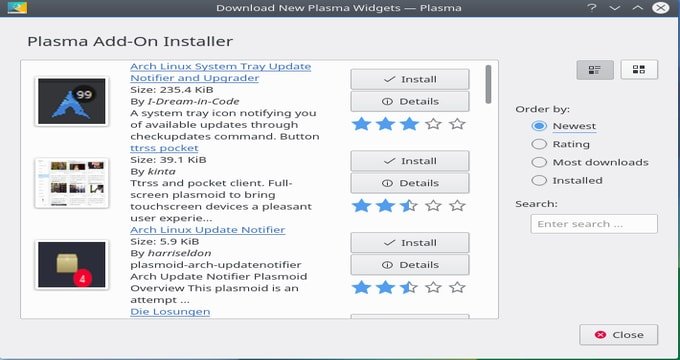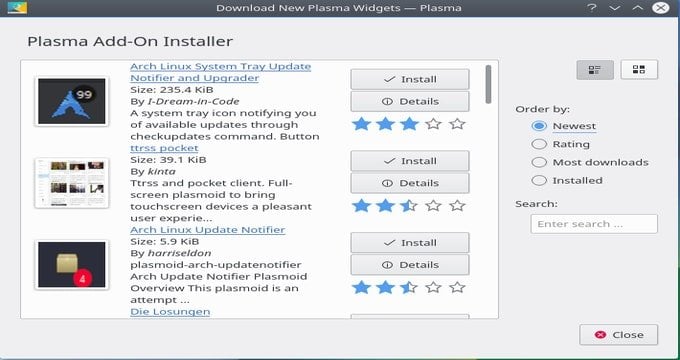 The widget is one of the best tools to customize any desktop environment.  In KDE desktop, Plasma widget is the best option to customize your system. You will have the option to add only little "apps" and "panels" as well. To use the widgets, at first you have to make sure "widgets are unlocked". If it is not, you need to click the hamburger menu. You will see this menu in the top-left corner of the desktop.
Finally, go to the menu and click "Unlock widgets". Now, you will be able to use plasma widget by clicking the "+ Add widgets" icon. You will see some default widgets which are previously installed on KDE desktop such as clocks, sticky notes, etc. Just you have to click on any widget and place on the Plasma desktop by dragging the widget.
Getting New Widgets
If you don't use the stock widget, you can download a lot of widget from the widget store. Just you have to click the "Get new widgets" button to get new widgets. It will open the widget store.  Now, select your favorite one and then click download. You can also search widget from the search bar. Moreover, you can choose widget filter option. After downloading widget you have to install it. Just click on the install button.
Final Thought
You know that Linux is an open source operating system. You can customize it with various ways. All the methods in this article will be very helpful to customize your KDE plasma desktop. I think you have got a clear concept about this article. If you like it please share with your friends. Thank you very much.