If you are looking for the best Linux laptops for your home and office usage, then you are in the right place. As you already know, Linux is becoming mainstream day by day. Normally mass users go for Windows or macOS because of the convenience and hardware compatibility. But with the hard work of the open-source community, Linux is improving too. You can run Linux on an ARM or x86 hardware that is compatible with Windows. Rather you are getting more flexibility and security with Linux.
This is why people tend to use Linux in workplaces. And, this leads us to the portability aspect of Linux computers. Of course, you can use any portable machine, especially a laptop, to run Linux natively. But some laptops are optimized specially for running Linux and open-source software. They are also equipped with Linux-compatible drivers. You will be surprised to know that some laptops even come with Linux preinstalled.
Best Linux Laptops To Buy
---
There are a lot of laptops in the market. And they come with different specifications and combinations. Choosing a laptop is one of the toughest decisions. Building a desktop is much easier than this because you can choose every component. But in terms of laptops, you have to choose wisely to stay future-proof.
Some components might not be compatible with the Linux kernel. In that case, you will face problems because most of the components on laptops can't be changed. So, to make your decision-making easier, I have come up with the 10 best laptops that run almost all the Linux distros smoothly.
1. Lenovo ThinkPad X1 Carbon
---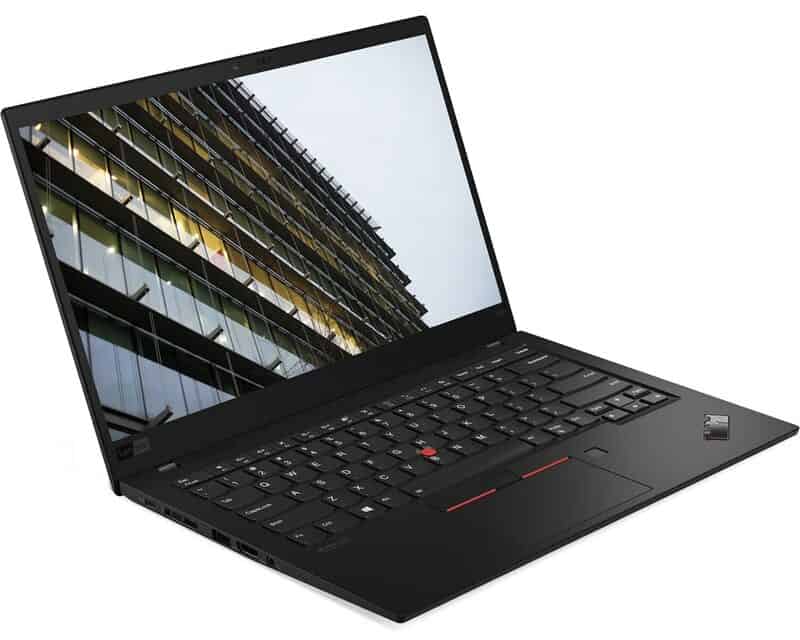 CPU: Intel Core i5 & Intel Core i7 (10th Gen) | RAM: 8GB – 16GB | Graphics: Intel UHD Graphics (Integrated) | Display: 14.0 inch, Full HD (1920 x 1080) | Weight: Starting at 2.40 lbs | Storage: 256GB – 1TB (PCIe SSD)
+ Comfortable and lightweight.
+ Longest battery life.
+ Impressive display with HDR technology.
+ Camera cover and fingerprint reader are available.
– Poor camera service.
– Fan makes very loud noises sometimes.
Lenovo is mainly manufacturing laptops with preinstalled mainstream operating systems. But now they are into Linux laptops. Because people are now more into Linux to get tests of pure computer OS. Therefore Lenovo makes their one of the best Linux laptops. Lenovo Thinkpad X1 Carbon. The Lenovo Thinkpad X1 Carbon is one of the most lightweight laptops ever made by Lenovo.
The Lenovo X1 is one of the most compact and fast charging laptops with the longest-running batteries. You'll get around 19.5 hours of battery life in regular use. In combination with Intel Core i5/i7 10th Gen, 8GB RAM, 256 GB PCIe SSD, and Fedora, it can be a powerful arm for a Linux lover. You can use it both for personal and professional work. Besides, you will get an immersive sound experience with the Dolby Atmos Speaker System. 
Lenovo Thinkpad X1 Carbon has taken laptop technology to a whole new level. It's an affordable, efficient choice for consumers that's more than capable of handling the way most business-oriented professionals worldwide need it to.
The X1 Carbon is the perfect option for business-minded professionals for their computing needs. For those who don't know much about laptops but require a desktop or laptop replacement, the Carbon could be a perfect choice.
2. System76 Gazelle
---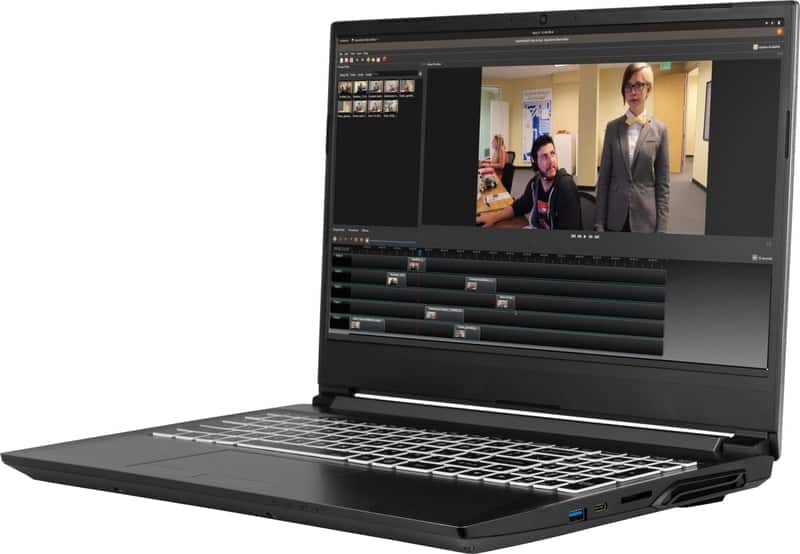 CPU: Intel Core i7 (10th Gen) | RAM: 8GB – 64GB | Graphics: NVIDIA GeForce GTX 1650 or 1660 Ti | Display: 15.6 inch & 17.3 inch, Full HD (1920×1080) | Weight: 15.6″ – 4.85 lbs & 17.3″ – 5.51 lbs | Storage: 250GB – 8TB (NVMe SSD)
+ Full HD matte display.
+ Beautiful and stunning design.
+ Dual-channel DDR4 ram slots.
+ No overheating issue.
– Speakers are mounted on the angled base.
– No visible indicator on Caps lock.
The System76 Gazelle laptop by System76 is one of the best Ubuntu laptops. It has the latest technology in terms of speed and comes with an affordable price tag to match. In fact, it comes with all the same features as many of the high-end laptops out there today. The unique thing about the System76 Gazelle is that it includes a full-fledged set of hardware acceleration packages. 
The System76 Gazelle comes with a preinstalled Ubuntu operating system. It is made out of polycarbonate material, which makes it more premium. The high configuration makes it more attractive. If you are a gamer, then it can be the best choice for you. With a 10th gen processor and 1660ti GPU, you can run almost every game available for Linux. A complete, glare-resistant matte HD screen and slim bezels can enhance your visual experience.
The most impressive thing about the System76 Gazelle is that it offers a similar performance as the high-end MacBook Air. It scores highly in terms of processing speed and RAM. It has been enhanced with features like a better hard drive, multi-color backlit keys, and so forth. With a lot of hardware, it doesn't weigh more than 4.85 lbs to 5.51 lbs. Besides, if you are a student, you can pay in monthly installments for the laptop.
3. Purism Librem 14
---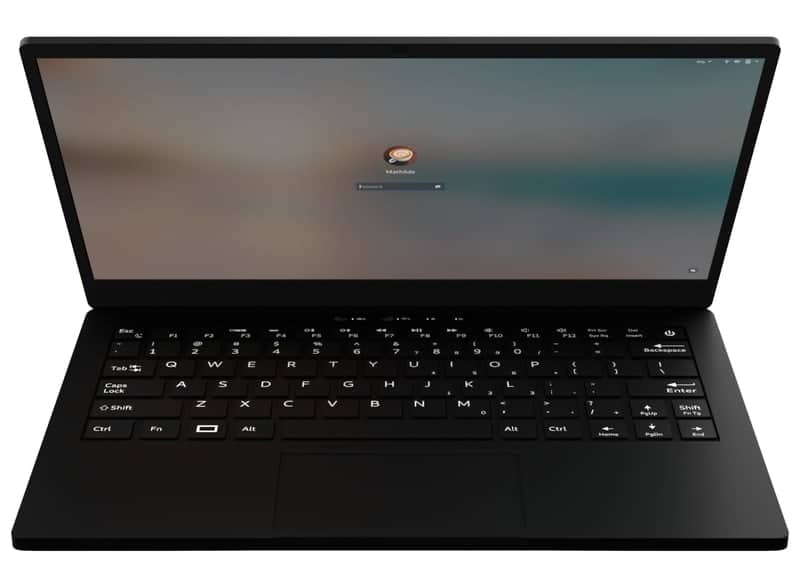 CPU: Intel Core i7-10710U (Comet Lake) | RAM: 8GB – 64GB | Graphics: Intel UHD Graphics 620 | Display: 14 inch, Full HD (1920×1080) | Weight: 3.08 lbs | Storage: 250GB – 1TB (SATA), 250GB – 2TB (NVMe)
+ Gigabit ethernet adapter.
+ HDMI and Type C port capable of 4K output.
+ Pureboot for boot process security.
+ Very lightweight and clean OS.
– Wifi module is not strong.
– Display bezel is thick.
Purism is not listed in mainstream companies, but their laptops are popular all over the world because they make the most secure laptop. Besides, they use their own Linux operating system, PureOS. However, it is an open-sourced OS also. Therefore, Purism makes Librem 14, which is one of the most secure laptops in the world.
Librem 14 includes core i7, 8Gb RAM, and an M.2 SSD insides of its 220x322x17mm dimension. It keeps your data secured via sandboxed applications. Besides, you'll get both USB 3.1 Type A and Type C ports along with HDMI, 3.5mm audio jack and external card reader. The keyboard of the Librem laptop is very spacious and offers comfortable keystrokes. Plus, the keys are incredibly responsive and provide a satisfying feeling.
Why should you buy it? Because it has kill switches to disconnect microphone and camera along with Wifi and Bluetooth connectivity physically. Besides, they make the BIOS open-sourced. Purism Librem 14 is a small laptop ideal for anyone on the go. Compared to other leading laptop brands, it doesn't weigh much at all. In fact, it is fast, reliable, and has excellent battery lifetimes.
4. Acer Predator Helios 300
---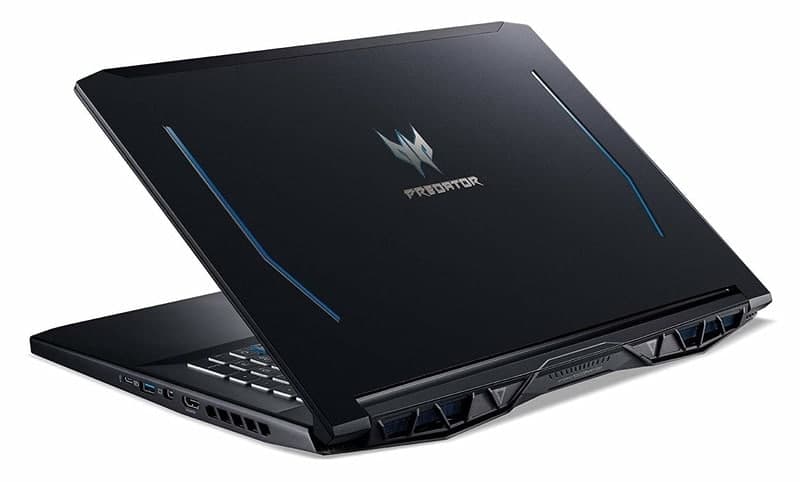 CPU: Intel Core i7 (10th Gen) | RAM: 16GB | Graphics: GeForce RTX 3080 | Display: 15.3 inch and 17.3 inch, Full HD (1920 x 1080) | Weight: 5.07 lbs | Storage: 512GB – 1TB (NVMe SSD)
+ Dedicated control panel for controlling hardware.
+ Killer Doubleshot Pro wireless networking device.
+ 240 Hz refresh rate with 3 ms response time.
+ Nvidia RTX graphics card with ray-tracing.
– The laptop is bulky and not that portable.
– The airflow is not great with this laptop.
Acer Predator Helios is the manufacturer's flagship laptop. This series is intended for gamers and 3D designers who want portability. Since Linux is not yet ready for gaming, you won't be able to unleash the full power in terms of gaming. However, Wine and some other tools will let you run Windows games even on Linux. But this laptop will surely make your workflow faster if you are willing to use Blender or other 3D rendering software.
The latest generation of Helios 300 is powered by Nvidia's flagship GeForce 3080 graphics chipset. This desktop-class chipset is specially optimized to run on mobile devices with low power consumption. The selection of IO ports is also great on this laptop.
Although the form factor is a bit bulky for most users, you won't miss anything in this. The 17-inch display is pretty bright with a decent contrast ratio. In terms of gaming and high-speed video playback, the low response time of the display will surely help you.
This laptop doesn't come with any Linux distro preinstalled. But the main fact is that it can run almost any distro without any problems or hiccups. Since Linux uses fewer system resources than the Windows system, you will find this laptop even faster while doing multitasking and graphically intensive works. Overall, if you want to unleash the ultimate productivity, this is the best Linux laptop to go for.
5. Dell XPS 13
---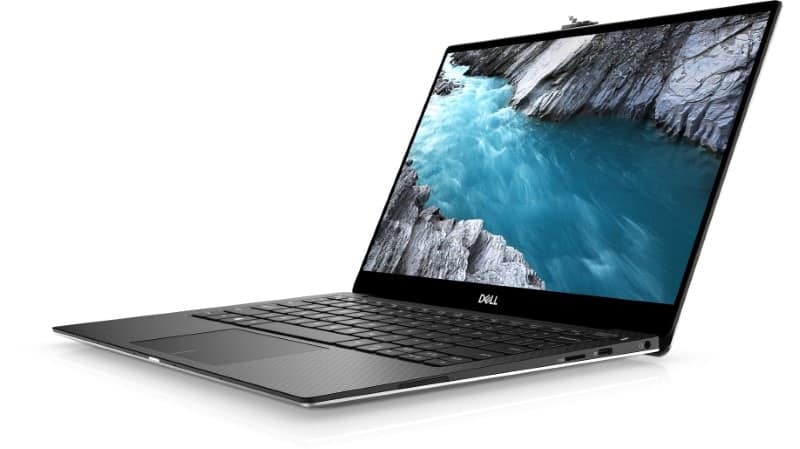 CPU: Intel Core i7 (10th Gen) | RAM: 8GB – 16GB | Graphics: Intel UHD Graphics 620 | Display: 13.3 inch with touch screen, UHD (3840 x 2160) | Weight: 2.7 lbs | Storage: 256GB – 1TB (SSD)
+ 80% screen-to-body ratio with minimum bezels.
+ 100% sRGB color gamut coverage.
+ Carbon fiber texture in the palm rest area.
+ Very slim form factor and lightweight.
– No discrete graphics processing unit.
– Limited IO ports is a downside.
Dell XPS 13 is a flagship ultrabook from Dell. Ultrabooks are a special kind of laptop that is lightweight and slim. They are built for ultimate portability without compromising performance. So, you can say the Dell XPS 13 is an ideal ultrabook in the budget segment. This device is not only suitable for the Libre Office suite, but also it can run several development tools on Linux to help you with in-app and web development.
The processor of this laptop is quite capable. You will have the option to choose from Core i5 and Core i7 chipsets. Since the form factor is quite slim with minimal airflow, it is obvious that you aren't going to get a dedicated GPU inside this laptop. So, even if it is not a graphical work-horse, you can run some older games in low settings. Besides, it will be adequate to run Inscape and GIMP on top of any Linux distro.
In terms of design and elegance, this laptop will blow your mind. It got several awards in the CES 2019 for innovation and design. The display of the laptop is outstanding, with support for a wide color gamut. If you are going to use this for creative works such as graphic design, you will get additional benefits. Overall, I admit that this is one of the best Ubuntu laptops currently available in the market.
6. HP Notebook 15
---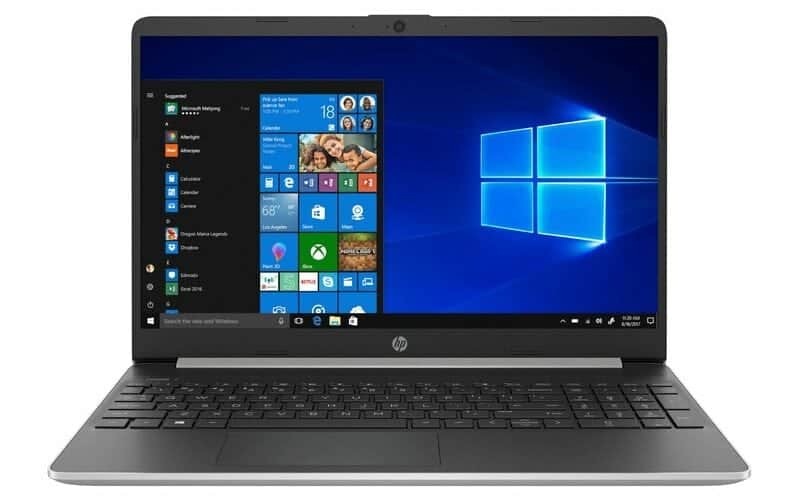 CPU: Intel Core i3 (10th Gen) | RAM: 8GB | Graphics: Intel UHD Graphics | Display: 15.6 inch with touch screen, HD (1366 x 768) | Weight: 4.4 lbs | Storage: 128GB – 256GB (SSD)
+ M.2 PCIe NVME slot for faster SSD.
+ Traditional and reliable design language.
+ Full-fledged DVD writer built-in with this.
+ 3 Cell battery with 65 Watt fast power delivery.
– The display resolution is poor.
– The build quality doesn't seem premium.
HP Notebook 15 is quite an affordable option in terms of the best Linux laptops out there. So, it is obvious that you won't expect flagship-grade features in this notebook. But if you are running Linux, you don't always need the highest-end components. Most Linux distros work fine on entry-level laptops, which will be a great option for students.
The laptop is sporting the latest generation Intel chipsets. You can go for various specifications in terms of processor, memory, and storage. This notebook is a bit bulky, though. You won't get that premium build quality of ultrabooks in it. The display is 768p, but it will be adequate for most users to buy this for office works. The low-resolution display also gives you a boost in terms of battery life is amazing.
HP Notebook 15's form factor enabled the designers to put a lot of IO ports in it. You will get RJ-45, a full-size HDMI, and a DVD writer in it. So, even if this is not aesthetically pleasing, you will find this laptop works like a champ in every condition. The storage and memory drives are upgradable, and overall I will recommend this laptop to people who are getting their first Linux laptop.
7. System 76 Oryx Pro
---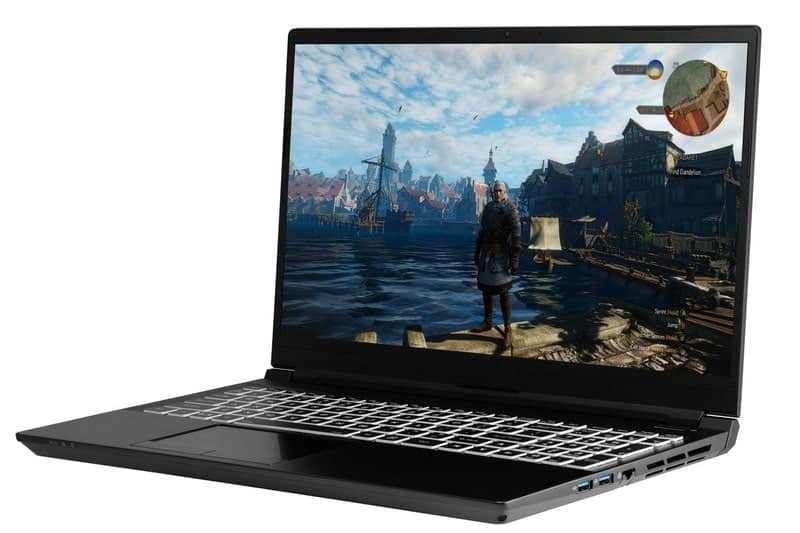 CPU: Intel Core i7 (10th Gen) | RAM: 64GB | Graphics: NVIDIA GeForce RTX 3080 | Display: 17 inch 144Hz (1920 x 1080) | Weight: 5.07 lbs | Storage: 4 TB
+ 144 Hz display with super-fast response time.
+ Can be equipped with the latest RTX 3080 GPU.
+ Simple, minimalistic, but rugged design language.
+ Durable gaming keyboards with beautiful backlight.
– Doesn't have RGB lighting effects.
– The backside IO port placements aren't that convenient.
The thing I like about System 76 is its customizability. They are a renowned manufacturer of Linux-ready powerful desktops. Now they have entered into the laptop market and making great laptops. You can build your very own laptop from them by using your desired components. This is an appreciable thing, and it can't be done in terms of other brands.
System 76 Oryx Pro is actually a gaming machine, and it comes with pre-installed Pop OS as we all know that Linux is not meant for gaming. This laptop is still powerful enough to emulate the AAA titles from Windows by using Wine or similar tools.
The highest-end variant of this laptop is equipped with Nvidia RTX 3080 GPU with a whopping 32 GB of system memory. This is adequate for the video editors and 3D designers.
The physical appearance of this laptop is quite minimal. And, honestly, I like the design language. Even though it is a powerful laptop with a desktop-class CPU inside, you will get a respectable duration of battery backup from this. On top of that, the charger can charge the batteries super-fast with the 180 W charging technology. Powerful hardware and Ubuntu-based OS – Pop OS have made it one of the best Ubuntu laptops out there.
8. Asus ZenBook 13
---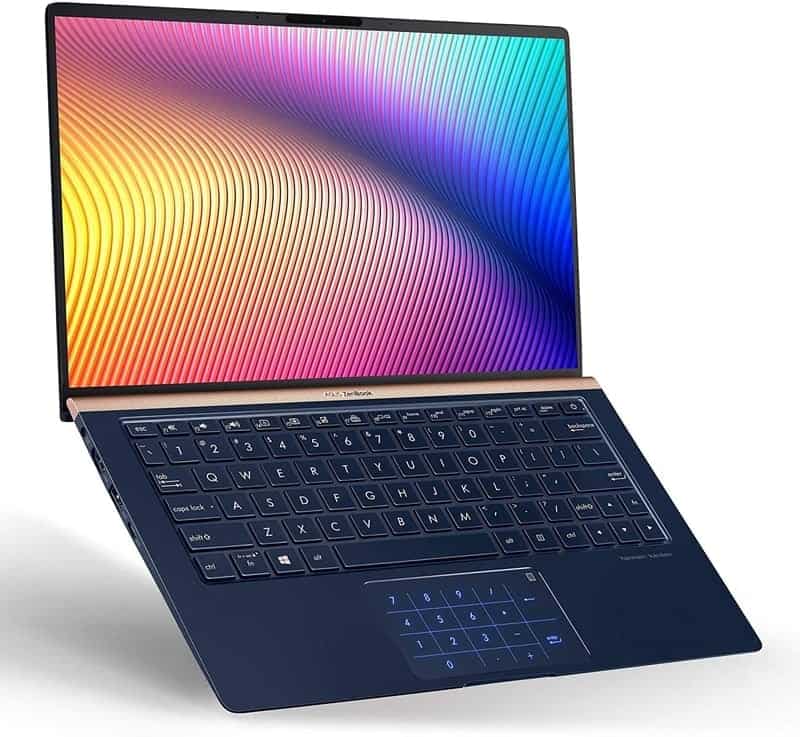 CPU: Intel Core i7 (10th Gen) | RAM: 32GB LPDDR4X | Graphics: Intel Iris Xe | Display:  | Weight: 2.45 lbs | Storage: 1 TB M.2 NVME SSD
+ Very lightweight with only 1 KG of weight.
+ Built-in app to control cooling fan profile.
+ 4 Thunderbolt ports supporting display output.
+ Almost bezel-less design with 90% screen to body ratio.
– Doesn't come with Nvidia or AMD discrete GPU.
– Webcam resolution is very poor.
Asus has a wide range of laptop series. The Zenbook series is their premium ultrabook segment intended for ultimate productivity. Some people consider Zenbook devices equivalent to Macbook Air in terms of portability and form factor. They have also implemented some innovative features into their Zenbook lineup to compete well in the market.
Zenbook 13 is the perfect blend between power and beauty. It has received several awards, including the prestigious Red Dor Design Award for innovative design. The trackpad doubles as a dedicated number pad which will surely help if your job is related to data entry or accounting. The hinge design of the laptop amazed me. The ergonomic design raises the laptop display a bit while the hinge is opened. On top of that, it feels sturdy too.
Even being a slim laptop, this thing didn't compromise anything in terms of performance and ports. You will see USB A along with a full-size HDMI port. There is also a Thunderbolt 3 port for faster data transfer. Weighing only around 1 KG, this laptop is equipped with the latest Intel processors with Iris graphics. Overall, this is a laptop to be owned by corporate personalities.
9. Pinebook Pro
---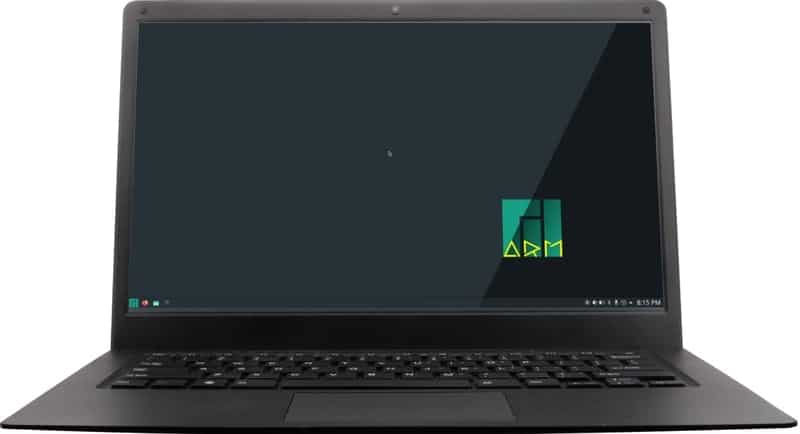 CPU: Rockchip RK3399 | RAM: 4GB | Graphics: Mali T860 MP4 | Display: 14 inch IPS LCD (1920 x 1080) | Weight: 2 lbs (approx.) | Storage: 64GB eMMC
+ Magnesium alloy exterior shell.
+ PCIeM.2 slot with built in eMMC storage.
+ Video-out via USB Type C port.
+ large 10000 mAh battery.
– ARM chip which is not that powerful.
– Display quality and viewing angle are not up to the mark.
PINE64 is a popular manufacturer of single-board computers equivalent to Raspberry Pi. So they are quite experienced in terms of the Linux ecosystem. The Pinebook Pro is the result of their years of experience in embedded systems and Linux. Unlike most other laptops in this list, this one sports an ARM processor, which is power-efficient and powerful.
There's nothing special in this laptop in terms of hardware. In fact, the design looks cheap and simple. But this is a great budget option for beginners and students. Besides, the Rockchip CPU with Mali GPU is powerful enough to run some Linux distros. Although you can't run graphically intensive programs here, it will be adequate for documents and note-taking.
It comes with 64GB eMMC storage, and you can increase the capacity by installing PCIe SSD. In terms of IO ports, you won't miss anything. Two USB A and a Type C USB port with video out will get you covered. Many Linux distros are getting support for ARM processors these days. So, I think this will be the best Linux laptop and a great companion for your travel and office time.
10. Acer Aspire 5
---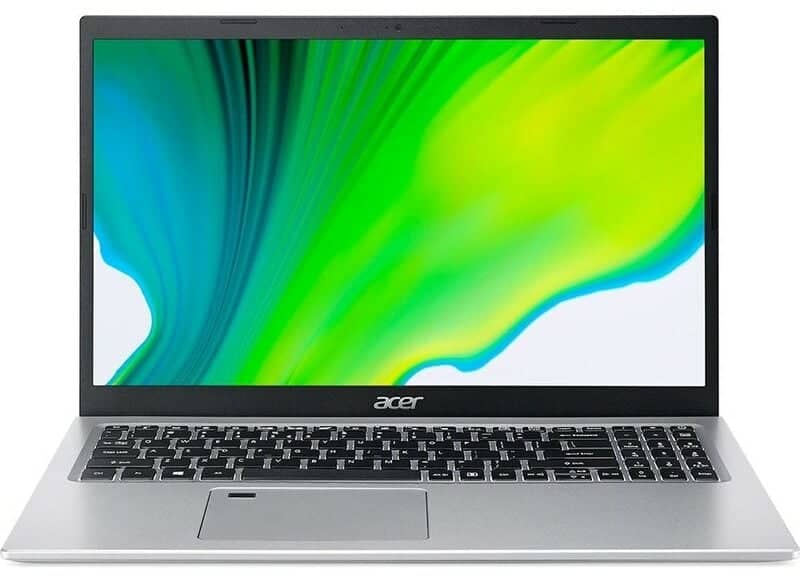 CPU: Intel Core i7 (10th Gen) | RAM: 8 GB | Graphics: Nvidia Geforce MX350 | Display: 15.6 inch IPS (1920 x 1080) | Weight: 2.5 lbs (approx.) | Storage: 512 GB SSD
+ Fingerprint security system.
+ SSD and HDD hybrid storage solution.
+ 15.6-inch large display for a comfortable view.
+ Comes with various professional color options.
– Top and bottom bezels are quite thick.
– There is no Thunderbolt port for faster data transfer.
Acer Aspire 5 is a series of modern and elegant laptops. The manufacturer has emphasized the design and aesthetics in this lineup. But that doesn't mean you won't get good performance from this laptop. Rather you will be surprised to know that even the small form factor is equipped with the latest and powerful components.
The laptop comes with Intel or AMD processors. Also, you can choose the variant with discrete Nvidia MX350 GPU. The memory and storage drives are upgradeable too. There is a fingerprint reader for biometric security, and the number of IO ports amazed me. You are getting RJ-45, Kensington Lock port, and a full-size HDMI port in this slim body which is unbelievable.
This laptop is capable of running any Linux distro smoothly and efficiently. But from my experience, this will be one of the best Ubuntu laptops out there in terms of budget-friendliness. The build quality is quite durable too. This can be a great option for business persons who need an extra layer of security and reliability.
Our Recommendation
---
Different people have different requirements. So, it is not good to suggest anything grossly. The same goes for the laptop. Since you have a brief idea about the best laptops from this list, it will not be difficult for you to choose one. But if you are still looking for my recommendation, I'll ask you to go for the gaming laptops like Acer Predator Helios 300. This will be the best in terms of performance. But if you like portability more, then the Asus Zenbook series will be perfect for you.
Final Thoughts
---
Buying a laptop with Linux is just like purchasing every other laptop. If you are a Linux lover, then it will be easier. Make a list of your requirements and check which laptop is fulfilling most of them. Check out their prices and if you get more than one match, compare them to choose the right one.
So as you can see, mainstream manufacturers are not into Linux because they will get more price if they include Windows. But you will find companies like System 76 and other enthusiasts are making the best Linux laptops with good configurations.
Additionally, you can find the manufacturer's catalog online, which will make your task easy. So it won't be a tough job to select one laptop for yourself. Have you ever tried a Linux laptop? Share the experience in the comment section.