Web developer, engineers, geeks love speed and power. Speed and performance is heaven for us. For performance and speed, we have to get bound in PC and paid OS unless if you didn't hear of project Sputnik. Project Sputnik was started to bring mobile savvy Linux based workstation for us from the beginning.
After months of rumors project Sputnik is bringing its new heaven to us with its new beast Linux based Dell precision "Developer Edition" mobile device " Dell Precision 7530 and 7730"! It is the newest family member from dell precision family keeping in mind to be thinner, smaller and compact power machine. They call it Ready for VR, and graphics, big data eater machine!
Slim, Gorgeous and Physics Defining Design
---
The Dell system bringing every day new products only for Linux lover and as a result, now we have the world's most powerful 17" mobile workstation "The Dell Precision 7730" and its another 15.6" powerful cousin "Dell Precision 7530". Both of this gorgeous coming with UltraSharp 4K UHD display. Used premium material to decrease its size by more than 15% than its previous generations. Slimmer adapter changed its weight more than 15% for portability.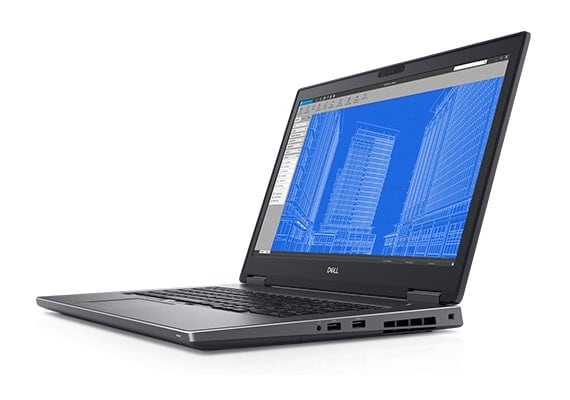 Superpower For Linux OS
---
Finally, the dream of our own superpower mobile workstation is here. The both Dell precision 7730 and 7530 is the unparalleled superpower in its time. The 7730 is so powerful that you can start playing with your AI and ML projects instant!  Both of this hood is filled up with latest 8th Gen Intel® Core™ and Xeon® 6-core processors.
It is including the first ever Intel® Core™ i9 in a mobile workstation! Its next-generation AMD Radeon Pro™ and NVIDIA Quadro® professional graphics make these devices heaven for every gamer to every engineer. Dell says their developer edition is flying with the system memory of 128GB and SuperSpeed memory of 3200MHz.
For your AI/ML projects big data, you can update to 6TB of PCIe SSD storage on the 7530 and 8TB on the 7730 respectively! You have memory-you have the superpower what about super connectivity? Yes, you will have it a single cable docking system, 3 thunderbolt connectivity, additional add-ons and configurations which includes an external GPU chassis. You must call this a beauty in the beast!
Specification In  A Nutshell
---
Display – 7530 have 15.6" and 7730 have 17" screen with UltraSharp 4K UHD display.

Processor- both 7530 and 7730 have the i8 processor power up to 3200MHz, 7730 have

Intel Core Xeon E-2176M, Six-Core Xeon 2.70GHz processor.

Ram- both 7530 and 7730 have access from 8 GB up to 128 GB.

HDD- in 7530 and 7730 you can get 6TB and 8TB SSD drive.
Why should I buy it?
---
Yes, we are obsessed with power but still, am I going to spend starting price  $1,371.37 for 7730 and $1,091.14 for 7530 devices? Think of it as a supercar which you can roam around in the city and keep pushing the throttle in the track. Yes, I will love to buy these super machines, why it is?
These devices are built with keep in mind to utilize your imagination, freedom, and power to make real things. If you are not a Linux person these devices are open for win 10! Since both of these devices are the part of the dell precision family it is coming with full data security solution for your data security and testing your dream project. Dell precision optimizer solution also dynamically adjust system settings to maximize performance.
With the power of Radeon™ Pro WX 7100 graphics, you can handle complex engineering and design task with the full support of VR. The Dell precision 7530 and 7730 both are getting technical support and license from Autodesk, Revit, Siemens, Dassault systems, Solidworks so your design and engineering is not stopping anyhow without power.