Web hostings are crucial to developers, companies, and personal website owners. Although creating a web server is easy for Linux gurus, it's quite the opposite for general consumers. Since not everybody can build and deploy web apps intuitively, many hosting providers offer ready-made servers with necessary environment configurations. Linux web hostings are simply hosting services that utilize Linux distros for providing customers with a working server. Due to its superior features and unmatched flexibility, Linux is the number one choice for renowned companies. Today, we look at some of the best Linux hosting you can use for your next website.
Linux Web Hosting for General Users
---
Our editors have gone over a plethora of hosting services to outline the best ones for our readers. You can find both premium and cheap Linux hosting services. It's a no-brainer that costly hostings offer more extra features, but cheap ones are often enough for starting websites. Select the appropriate one based on your requirements and budget.
1. Cloudways
---
Cloudways is a modern-day hosting provider that offers some lucrative Linux environments at a reasonable price. They aim to make product deployment and management easier for demanding websites or applications.
We were quite impressed with their offerings due to the simplicity they bring. Cloudways takes away many common complexities associated with cheap Linux hostings. So, if you're looking for a managed Linux server hosting without breaking the bank, Cloudways can be a viable option for you.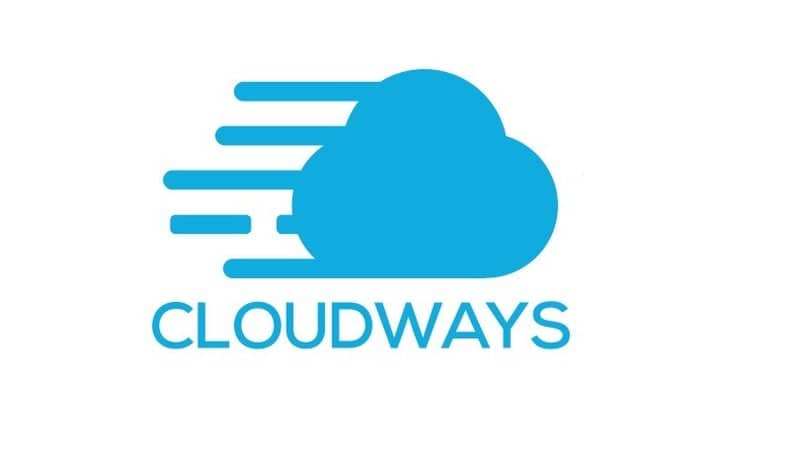 Features of Cloudways
Cloudways allows customers to choose from five popular cloud providers, including DigitalOcean, Google Cloud, AWS, Linode, and Vultr.
The innovative control panel of this PaaS allows site admins to control their Linux-hosted applications more comfortably.
Cloudways hosting plans feature ready-made CDN, auto-healing servers, and optimized stacks for improving server load times.
The automated backup facility keeps data safe, while effective monitoring allows for faster troubleshooting.
2. Bluehost
---
Bluehost is a popular hosting provider that offers great Linux web hosting plans at an excellent price. They provide common web stacks such as Apache, PHP, and MySQL alongside unlimited data transfer policies. Our editors have found Bluehost to be the perfect solution for starting website owners due to its competitive price tag and robust feature set.
Additionally, Bluehost performs really well at delivering smooth Linux dedicated servers and VPSs. So, we highly recommend Bluehost to people looking for full-fledged server capabilities on a budget.
Features of Bluehost
Bluehost comes with a flexible domain manager, allowing admins to keep track of their domains, emails, and associated data effortlessly.
Admins can create an unlimited number of email accounts with Bluehost and receive industry-standard spam protection features.
Bluehost offers a clean but simple user interface alongside support for one-click WordPress installation, external tools, and more.
It comes with the powerful cPanel web dashboard, which makes website administration effortless for new customers.
3. HostGator
---
HostGator offers a plethora of modern-day features for website owners. Their Linux hosting service is quite popular among starting customers due to their lucrative pricing plans. HostGator provides a simple and easy-to-use control panel for hassle-free server management.
Customers get an unlimited number of sub-domains, free SSL certifications, FTP, and email accounts alongside standard features. It's also very easy to transfer your already existing website to HostGator. All in all, HostGator seems to be a viable option for modern Linux enthusiasts.

Features of HostGator
HostGator offers cPanel for managing servers easily and allows admins to easily password-protect their directories.
Their Linux web hosting supports CGI, Fast CGI, Ruby on Rails, PHP 5 and 7, Python, Perl, and other standard web stacks.
HostGator's web hosting allows the creation of unlimited email accounts, spam prevention using SpamAssassin, and endless email aliases.
Customers can easily set up their environment using HostGator's one-click installation and fire up blogs, forums, CMSs, and so on.
4. Hostinger
---
Hostinger is a fantastic choice for Linux server hosting due to its flexible feature set and competitive pricing plans. It is developed to provide the best Linux experience to new website owners and is optimized accordingly.
The control panel is also easy to use and beginner-friendly. Hostinger is known for its top-quality customer support, which makes it an excellent choice for new customers. Overall, if you're looking for the best Linux VPS at a cheap rate, Hostinger is a great option for you.
Features of Hostinger
Hostinger provides dedicated IPv4 and IPv6 addresses for all of their different Linux hosting plans.
It comes with default support for standard Linux distributions, including CentOS, Ubuntu, Debian, Suse, and Fedora.
Hostinger offers numerous robust but straightforward management tools for optimizing the performance of your Linux VPS servers.
All Hostinger VPS services are protected using advanced tools for preventing DDoS, email spam, and intrusive bots.
5. DigitalOcean
---
DigitalOcean is a popular cloud-based hosting provider known for its superior feature lists and unmatched flexibility. It offers a plethora of pre-built open source tools to make server management easier and provides world-class tech support 24/7.
The robust APIs presented by DigitalOcean make sure customers can integrate external tools as they want. DigitalOcean also offers industry-standard web protections alongside 99.99% guaranteed uptime. So if you're looking for scalable, feature-intensive web hosting, don't forget to check out DigitalOcean.
Features of DigitalOcean
DigitalOcean provides customized droplets, aka Linux VPS services, with different CPU, memory, and SSD configurations.
Customers get free daily backups with their subscriptions to make sure their website data is sound and secure.
DigitalOcean databases run in the customer's private network, thus providing end-to-end security and effective isolation.
The compelling monitoring tools offered by DigitalOcean allow customers to keep their servers in check very quickly.
6. Linode
---
Linode is a high-performing Linux VPS provider known for its top-notch hosting features and solid tech support. The company specializes in providing SSD-based Linux hosting and offers both automated and manual support.
Linode aims to make site administration easier for starting website owners and features a comprehensive knowledge base filled with all types of application development topics. If you're after a robust Linux-based hosting service packed with countless third-party tools, Linode can be the best choice for your endeavor.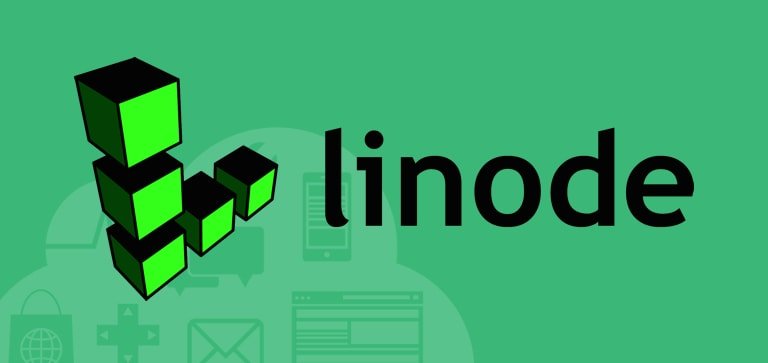 Features of Linode
Linode hosting services allow admins to easily set up and manage their IT infrastructure using their robust GUI features.
Customers are assured of continuous uptime with low latency, high security, scalability, and reliable troubleshooting options.
Managing site storage is extremely easy and effortless, thanks to Linode's simple yet reliable storage management features.
Linode hostings offer intuitive CLI, APIs, one-click app installations, custom images, and seamless integration with external tools.
7. Inmotion Hosting
---
Inmotion is a popular name in the field of web hosting. They offer several hosting plans for customers, including Linux dedicated server hosting. They're especially an excellent option for users on a budget due to their cheap VPS services.
Inmotion offers free website migration, an intuitive website builder, and robust data backups alongside support for the LAMP stack. It also supports common web languages such as Perl, Python, and Ruby. Users can easily access their servers using either SSH access or the GUI dashboard.
Features of Inmotion Hosting
Inmotion's shared hosting plans support database-driven content management sites such as blogs, forums, and wikis.
Customers get free SSD hosting, domain name, SSH access, Google app integrations, and secure mails with shared hosting plans.
The VPS services provided by Inmotion offer free cPanel & WHM, automated backups, root access, dedicated IPs, and many more.
Inmotion offers multiple hosting plans for Linux dedicated servers with low server pings and 99.99% guaranteed uptime.
8. DreamHost
---
DreamHost is an excellent hosting service provider that offers shared hostings, VPS services, and Linux dedicated server hosting. They are a US-based company known for providing reliable infrastructure uptime and quality tech support. Customers can choose either monthly plans or yearly plans based on their business needs.
DreamHost hosting plans come with a powerful control panel for making server management hassle-free. Moreover, they also offer productive one-click installers to help admins setup and their applications in a simple click.
Features of DreamHost
DreamHost operates multiple data centers with redundant cooling and emergency generators to provide 100% uptime to customers.
Their award-winning customer support features tech veterans capable of solving any hosting problem in the shortest possible time.
DreamHost offers a free domain name with WHOIS privacy protection with all of their shared and dedicated hosting plans.
It is an excellent Linux server hosting choice for high-demanding businesses that require solid uptime and reliable support.
9. FastComet
---
FastComet is a reliable name in the world of hosting providers who offer lucrative features at a reasonable price. The company provides several Linux web hosting plans that can help both starting website owners and experienced ones.
Their managed Linux hosting is quite popular among tech enthusiasts due to its top-notch features and robust management capabilities. FastComet is arguably among the fastest web hosting service you can get, so if you're after speed, consider FastComet an excellent choice for you.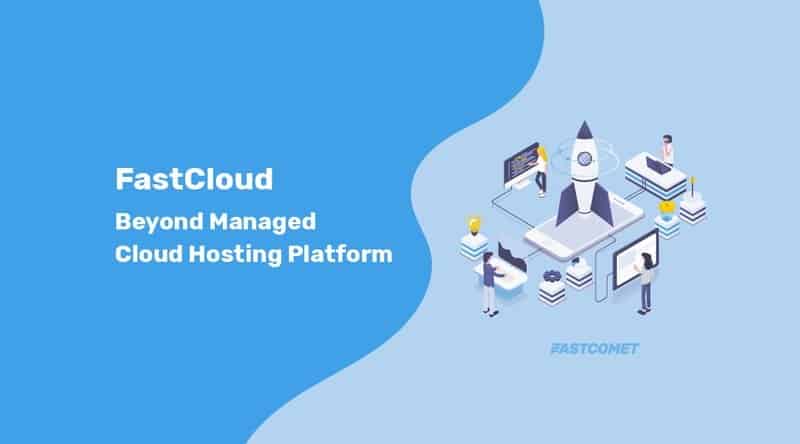 Features of FastComet
FastComet provides free Cloudfare CDN to its customers, which helps speed up traditional websites significantly.
It features the immensely popular cPanel admin dashboard for managing Linux web servers effortlessly.
FastComet offers free data backups to its customers on a daily and weekly basis to keep sensitive data secure.
The ultra-fast SSD hostings from FastComet allow the server to serve both static and dynamic webpages relatively faster.
10. ChemiCloud
---
ChemiCloud is another compelling hosting provider which offers excellent Linux plans to its customers. It's especially a great option for people looking for high-demanding hosting services due to its optimized IT infrastructure. ChemiCloud aims to boost the performance of your site via blending industry-standard technologies.
Their enterprise-level SSD drives allow visitors to surf your website faster than traditional HDD-powered hostings. Moreover, they have multiple data centers located at different locations. So, your visitors will find the best possible experience browsing your site.
Features of ChemiCloud
All Linux web hosting plans from ChemiCloud come with free Let's Encrypt SSL certifications to add extra security to your site.
ChemiCloud offers free daily backups, so your data will be kept safe even without any IT failure from your side.
Their hosting plans are bundled with a free Cloudflare CDN service, which increases site load times by considerable factors.
Customers that have their website hosted on some other place can easily migrate to ChemiCloud using their migration tool.
11. A2 Hosting
---
A2 Hosting is one of the best hosting providers for powering Linux dedicated servers. This company is known for its flexible hosting plans, benefiting both new and experienced website owners. As a customer, you'll get not only unlimited bandwidth and storage but also receive top-notch tech support during those IT failures.
Our editors have found the flagship plans of A2 Hosting to be more than enough for even the most demanding websites. The cheaper plans are also more than sufficient for standard websites.
Features of A2 Hosting
A2 Hosting optimizes its hosting plans for common content management sites like WordPress, Joomla, Drupal, Magento, and OpenCart.
High-demanding customers can experience up to 20 times faster page load response by using A2 Hosting's Turbo Servers.
Several data centers worldwide help sites hosted on A2 Hosting much more flexible and responsive than traditional servers.
A2 Hosting offers the free Let's Encrypt SSL certification alongside premium SSL options with each of their plans.
12. Hostwinds
---
If you're looking for a robust hosting provider with options for Linux dedicated servers and VPSs, you can't go wrong with Hostwinds. They provide excellent Linux hosting services for all types of websites. You can either get shared hosting on Linux platforms or may opt for a personalized Linux VPS.
Hostwinds is totally unopinionated and allows customers to choose from a variety of potential hosting services freely. Moreover, we found their pricing to be much more reasonable and justified.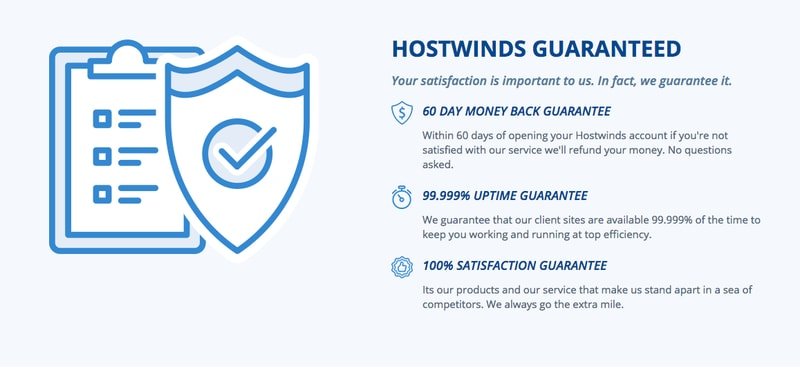 Features of Hostwinds
Hostwinds utilizes cutting-edge IT infrastructure and tools to provide ultra-fast load times and a responsive experience.
The VPS hosting plans allow customers to choose from both managed and unmanaged Linux web hosting alongside Windows.
The compelling dedicated plans are perfect for growing enterprises and startups due to their robust capabilities.
Customers can choose from various Linux distros such as Debian, Ubuntu, CentOS, and Fedora.
13. HostPapa
---
HostPapa is a Canada-based hosting provider that offers shared, reseller, and VPS hosting. The company provides only Linux web hostings, which makes it suitable for many Linux folks. We found their plans to be reasonably priced, considering the features they're providing.
All of their hosting plans bundle a free domain name for the first year. HostPapa is particularly suitable for people creating their first website due to its competitive pricing point. However, they do a decent job with their other plans as well.
Features of HostPapa
HostPapa offers the widely used cPanel web dashboard to help customers easily manage their websites.
Websites hosted on HostPapa enjoy superior load time thanks to their SuperMicro servers and Cloudflare CDN service.
HostPapa comes with a flexible one-click installer wizard that makes installing common Linux tools totally effortless.
Customers are guaranteed the best possible help desk support consisting of established industry experts.
14. SiteGround
---
SiteGround is a robust hosting service provider that offers exceptional Linux hosting environments at a reasonable price. They're a renowned company with numerous web services for your website needs. Their Linux environments are fantastic and offer features like top-notch security, reliable email and domain management, advanced caching mechanisms, and many more.
Additionally, SiteGround is known for delivering premium customer support. So, it's an excellent choice for high-demanding customers who're looking for the best hosting service for their web presence.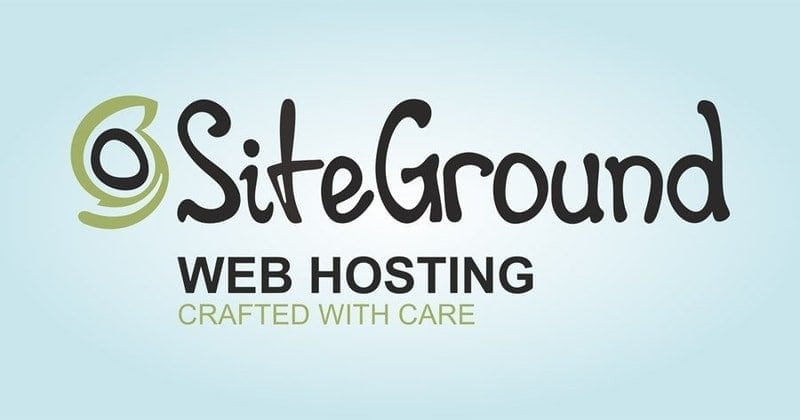 Features of SiteGround
SiteGround offers multiple hosting plans for users to choose from and provides genuine technical expertise for new customers.
The free Let's Encrypt SSL certification provided by SiteGround makes website communications much more secure.
SiteGround provides robust email management capabilities and enables admins to create personalized email accounts.
Their expert team of technical support makes troubleshooting effortless and is available 24/7.
15. InterServer
---
InterServer provides top-of-the-line hosting plans comprising of shared, VPS, and dedicated Linux servers. It packs a well-rounded number of popular web services that can be installed using its intuitive one-click installer.
Moreover, subscription options are also priced optimally. Don't worry if your existing website is hosted on some different platforms since you can easily migrate it to InterServer using its robust migration tool. InterServer also tackles email communication without any problem and provides top-notch spam protection.
Features of InterServer
InterServer allows users to run their Linux servers or private VPSs on Red Hat Enterprise Linux, CentOS, FreeBSD, and Cloud Linux.
Its intuitive admin dashboard is easy to use and bundles essential management tools for site admins and hosting resellers.
The dedicated support team of InterServer fastens ticket creation and issue solving by considerable factors.
InterServer implements innovative self-healing servers for making sure your website is up all the time.
16. ScalaHosting
---
ScalaHosting is another excellent Linux web hosting provider suitable for starting website owners and demanding business sites. They offer multiple managed VPS plans with dedicated CPU resources for modern enterprises. ScalaHosting claims to offer the fastest web experience for busy sites and provides 24/7 expert support.
You can easily rely on their managed services if you want stable uptime and faster responses. The company has been in the hosting business for around a decade now and seems to do better day by day.
Features of ScalaHosting
ScalaHosting shared hosting plans are suitable for site owners on a budget and perform relatively well for static webpages.
The company offers compelling SSL certificates for making your website extra secure and thwart off malicious users.
Their managed hosting plans are lucrative to many customers due to their pay-as-you-go pricing options.
ScalaHosting tech team provides quick but effective solutions to most customer inquiries in the shortest possible time.
17. KnownHost
---
Another alternative but popular Linux hosting of our list is KnownHost. The company offers several shared and dedicated hosting plans alongside Linux VPS services to cater to growing enterprises' needs. Our editors especially liked their managed VPS services due to the flexibility it offers to customers.
Additionally, your site will be guaranteed to be online 24/7 around the clock. So, if you're looking for some excellent managed hosting services for your next website, consider KnownHost a worthy option.
Features of KnownHost
KnownHost hostings offer cutting-edge website performance thanks to their sophisticated SSD RAID configurations.
Since KnownHost hostings are highly scalable and easy to use, they are a great choice for expanding businesses.
Customers get modern-day security mechanisms like SSL certificates and Imunify anti-viruses to protect their site from spammers.
KnownHost offers KVM(Kernel-based Virtual Machine) servers apart from standard shared, VPS, and dedicated hosting plans.
18. TMDHosting
---
TMDHosting is an innovative hosting provider that sells VPS, dedicated hosting, and Cloud hostings alongside standard Linux shared hostings. Some of their features include an intuitive drag and drop site builder, one-click WordPress installation, and premium security.
TMDHosting has data centers located worldwide, so no matter what, your site will be online. Moreover, their hosting plans feature many popular open-source tools such as Prestashop, OpenCart, and Dolphin. So, check them out if you're looking for full-fledged Linux-powered hostings.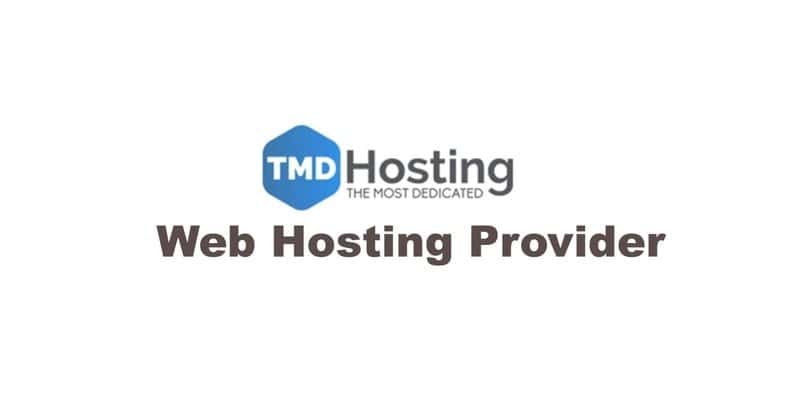 Features of TMDHosting
TMDHosting comes with an outstanding user interface, which makes managing sites and hostings easier than ever.
Customers get world-class tech support from the expert teams of TMDHosting for troubleshooting hosting issues faster.
Both their dedicated server and Linux VPS plans are reasonably priced and suitable for starting enterprises.
TMDHosting provides live malware protection for your sites using the popular BitNinja web firewall.
19. MilesWeb
---
MilesWeb is a cheap Linux hosting services provider based in India. They have global data centers located worldwide, which helps their customers achieve a maximum uptime rate. The company has been enjoying rising popularity in Asia for some time now and amazes us with their service.
MilesWeb offers shared hostings, reseller hostings, dedicated Linux servers, and of course, VPS services. It is an excellent choice for customers looking for cheap, fast, yet reliable web hosting.
Features of MilesWeb
Multiple tier-3 and tier-4 datacenters help MilesWeb in maintaining a whopping high uptime of around 99.99%.
MilesWeb's expert support teams make migration effortless for new customers and don't make your site offline at all.
Customers will get free SSL certificates with their hosting plans for increasing their site's security.
Other features offered by MilesWeb hostings include a free domain name, innovative site builder, Cloudfare CDN, and so on.
20. MochaHost
---
MochaHost is a great hosting provider that offers so many interesting features at a relatively cheap price. Although our editors liked some of its features very much, it might not provide the best experience for demanding websites.
However, if you're in the market for easy-to-use web hosting with reliable performance, MochaHost might be a bargain. All of their hosting plans offer SSL certifications and reboot protection. So if you want a service that never brings your site down, check out this Linux web hosting.
Features of MochaHost
MochaHost offers decent customer support comprising veteran system admins and friendly help-desk members.
It's particularly suitable for small sites due to the limitation it brings for larger websites.
MochaHost allows customers to choose from either cPanel plans or ASP.net dedicated plans.
Monitoring your site activity is effortless, thanks to their robust analytics features.
Ending Thoughts
---
Linux web hostings come in several flavors, such as shared, dedicated, managed/unmanaged VPS, cloud hosting, and so on. Although basic shared hostings are more than enough for hobbyists, larger enterprises need more solid hostings. Managed VPS services have been on a steady rise for this reason. You can easily get top-notch hosting services that take care of all your site's backend for you.
The catch is that you'll need to spend much more than average consumers. No matter what your requirements are, we've outlined all the possible solutions for you. Simply select the Linux hosting that best serves your purpose.