More or less, everybody loves to play war strategy games on android. As a 90's kid, you must be familiar with the pc game Starcraft, Age of the empire, Civilization II, and other strategical war games. Such games are available to play on any android device. Hundreds of army/military strategy games take a new revelation on the android gaming sectors. By the time it gets a high turnover on war strategy gaming position onto play store. Day-by-day, the users involve more and more in these war games. With lots of tactics, planning, brain streaming, facts come while you are playing such war strategy games on your android phone.
Best War Strategy Games For Android
---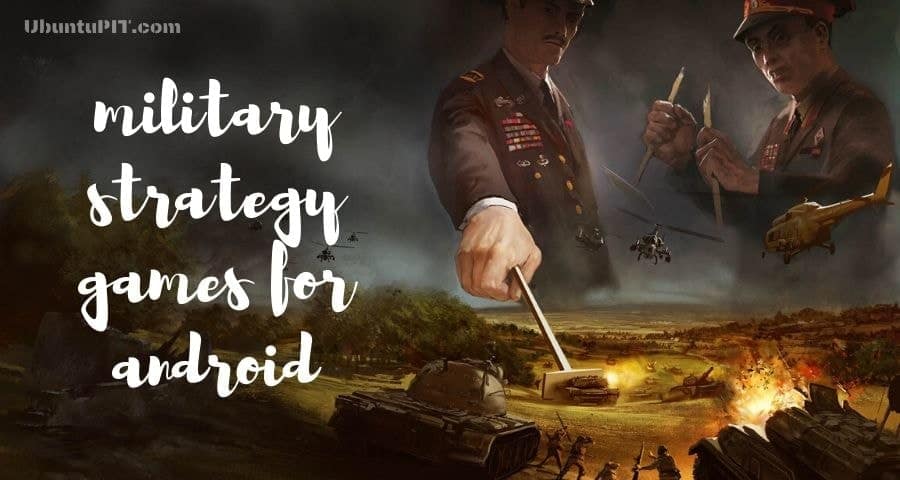 Most of the Strategy games build upon the historical war events, or some might be on Aliens/Zombies' defense system. Some wargaming ideas come from ancient time's revolution. And few might be one or more-characters base strategical war games. You will find out about the various type of Military strategy games in this article. So, let's not waste time and make a dive into the world of some best war strategy games from your android mobile.
1. DomiNations
---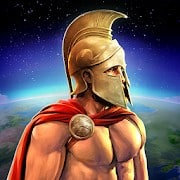 This unique war game will lead to a journey of old civilization to the modern era battleground. You have to build a nation of your own and grow it through many phases of time. From the great eight nations, choose one historical nation to build your allies and armies. Take participation in the battle with solitary methods in wars against other nations to conquer them.
Important Features
Actual historical base game story with high graphics quality and realistic mood.

In this game, you will get the time of stone age to modern age battle experiences.

Develop your alliances as one of the civilizations of Romans, British, Chinese, Greeks, French, Germans, Japanese, and Koreans.

Unlock the deadliest weapons and a new type of army in the war factory.

Many war events are available in this war game. PVP mode, 50 on 50 alliance warfare and other global events.

The battlefield can be rusty with many optical strategy options of fighting in the game.
2. Clash Of clans
---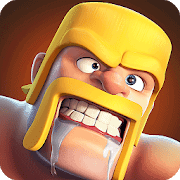 An epic strategical clan war game is 'Clash of Clans'. This is the highest-ranked and most downloaded game among other war strategy games on android. Acquire the unique troops like blonde hair wizard to flying dragon and many other mythical creatures from the army camps. Also, you can bring some life savior magical spells onto the battles too. Raid and participate in the unique strategy wars with the course of actions. Build and upgrade the defense systems to defeat the raiders.
Important Features
Options for maintaining global connections in the global clan chat. Specially clan chat is more popular in this game.

Upgradation of 'Townhall to level 13' is for more updates in the defenses and troops level.

Test your attack and defense systems by participating in the clan war league throughout the week.
You can give a request for a friendly battle and defense trial to the other clan members.

There are added in a total of four mighty heroes into that, and develop their skills with the up-gradation of levels.

Purchase many valuable magic items from the daily deal market, which is very helpful for growing your base.
3. Clash Royale
---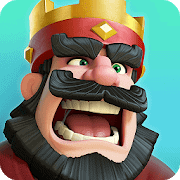 This one is the real-time multiplayer arena battle war game. Clash Royale counts as the most satisfying card strategy game on android. Collect your favorite troop cards and level up with coins and gems. Take part in the different arena war with the same level of opponents. With the time limitation, be victorious in the battlefield with mind-streaming war strategies. You can also upgrade to the higher levels of your arena towers with real money.
Important Features
Earn common, epic, golden, and rare chests from wining in every battle of the game.

Play real-time dual battles or a single match to loot an opponent's trophies and earn gold coins.

Make a request for troops cards on the community clan to the members and part in a friendly battle.

You can construct five battle decks into your league with eight players in each deck.

Buy your 

favorite

troop cards and chests from daily markets with coins and gems.
4. Jungle Heat
---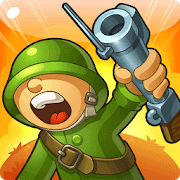 Finding resources in the dark wild jungle with the mighty heroes, isn't it cool enough? The heroes will blow up everything and safeguard the oil and gold resources from the languish enemy. Each hero has distinctive powers and strategies to demolish the jungle. With the combination of modernized weapons and skills, just get involved with the brutal battles with enemies.
Important Features
Plan on ideal 

defense

and make effective attack strategies on the battles field.
Realistic and more delighted music & sounds appear in the game for more attraction.

Cross-platform capability is a great feature for any combability android devices to play this war game.

For players, those powerful hero characters are the 

favorite

part of this heroic war battle game.

The Graphic is way too good and standard than the other military strategy games on android.

A good part of this game is you can participate in regular global challenges to achieve more prizes.
5. Boom Beach
---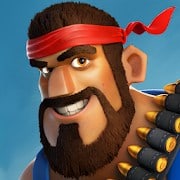 You can get unique stickers from the markets and use them to clan chat or on the battlefields. Owning a beach and consider you as a chief of an army territory. Now your job is to slay the evil and engage in PVP warship battles with rival beaches. To save your base from an enemy, you have to strengthen your camp buildings, defenses and unlock unique heroes.
Patriciate in global events on a head-to-head battle to rank up in the leaderboard. All those experiences you will get in this android war strategy game.
Important Features
A stable internet connection needs to play the 'Boom Beach' android strategy war game.

You can earn gaming diamonds from online advertisements in this game to upgrade your resources.

It's an open war ground strategy game, so you can roam around to any beaches to raid them.

Participate in the head-to-head battles in PVP warship mode to loot the nearby enemy camps.

You can build community features on the game for teaming up in task force battles.
Take a weekly cycle event on the evil battles to get rewarded with exciting gifts.
6. Last Shelter
---
When the zombie eclipse starts, you have to be the stronger one to survive. In this android war game, you will face the challenges of survival when the zombies arise. Be the finest commander and helps to build a strong base of your own to protect humans from zombies. So, get prepare and plan wisely to structure the defense tactics with good spots. Because when the war ravages, you will never know what zombies can do.
Important Features
Build a wasteland city for a shelter to train armies and the heroes to grow their ability.

Firm your empire to collect and store the resources to upgrade the Defense Towers or buy new heroes.

From the minimap to the overall unit's graphic looks more like reality with a complete apocalypse experience.
You can battle and raid the enemies across the whole world from different servers online.

Set your strategy before jump into the war ground. Learn your enemies, then choose your warriors, vehicles, and weapons for a victory.
7. Grow Empire
---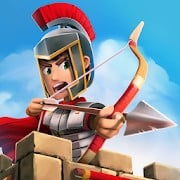 You will find a brand-new experience of real history base 3D army strategy game for android. This role-playing game is designed with the Ancient Romania period. Be a captive leader of your kingdom, and your job is to capture & expand your empire throughout the European civilizations. Make sure to build a strong community shield from the enemy's unwanted attack. The ancient time armies and weapons will take you into a new gaming thrill back to that old time.
Important Features
In this game, there are in total 4 European enemy wings, each with more than 12 different types of troops.

You can expand your rule over 120 cities to conquer in ancient Europe.

Get seven heroes with their 21+ super skills to unlock and fight beside your warriors.

More than 1000 buildings include the

defense

towers and firming burns to upgrade in the game.

Collect card boosters with three levels of power and craft cards for more powerful skills.
Count the number of 1500 waves and learn for attacking to survive in the game.
8. Castle Clash
---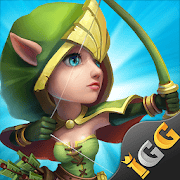 Join in an exciting combat battle of the guild war with your mythical armies. Become the warlord in guild wars and fight back with different demons to raid dooms. Train your mighty heroes, update castle resources and protect those from other raiders. Many cool functions and battle strategies make this game very popular with android players. So be sensible with your moves, as this game isn't a piece of cake for noob players.
Important Features
Assemble fighting troop cards from different types of units to create the ultimate worriers.
Flock together with other players in the fortress feud for Guild-on-Guild battles at the same time.

Pet incredible mythical creatures on your list and fight back with fearless bosses for victory.

You will need a steady internet connection to play this best war strategy game from any android device.

Rally a Squad Showdown from your 

favorite

heroes for the all-new friendly challenges around the world.

Enjoy all-new exciting co-op provocation clash and 

PvP

modes. Fight for more fun and excitement than any other android war strategy games had ever given.
9. World At Arms
---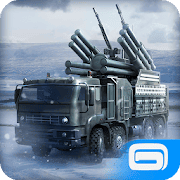 All new modernized war allies and machinery appear in this military strategy game on your android mobile. Rules over grounds, seas, and the sky by building your combined forces. Take participation in the challenging multiplayer mode for combine battles globally. Show the rightful leadership in this rare war game to pin your name on the top of the list in the worldwide chart.
Important Features
Play the solo campaign mood with different types of wave attacks to wipe out the enemies.

Construct a real elite army buggy on your android. Show the skills that how to lead and change the war position.
The social communication features bring you and your friends to the same continent place to keep in touch.

Get involve in innovative battles on various territories, including on heat deserts, on the infinity sky, or to the depth of seas, and onto the urban city areas.

A good feature in the game is to use voice text and can ask for help during the battle time for reinforcements.

Contribute units to your friends and complete achievements to become the highest invader in the game.
10. Empires And Allies
---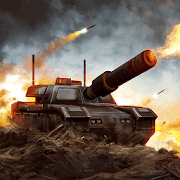 Let's step into a real android army strategy game where your breath will get stuck on its lineup features and high quality. The dynamic battlefields of this game will lead you to a whole new experience of modern warfare. Get different platforms and keep engage in online battles. Deploy the weapons and train armies to crush the enemy bases with outstanding methods. Join in a clan and make social interactions with your global friends.
Important Features
One of the best addictive real-time battles of modern wars on android from other military strategy games.

Get in combat on the PVP mode and alliances battle with social community friends.

Moderate your base with specialized guns, weapons, 

defenses

buildings, ultra-sonic robots, powerful airships, dynamic militaries, and more.
Perform in alliance wars as their helping hands for being rewarded from each battle win.

Level up the strength of your base generation and create a shield for 14 days or more to hide from evil enemies.

Show the art of wars in the encounter with epic strengths of massive heroes and become the dominator.
11. Clash Of Lords 2
---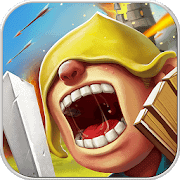 For a multi strategical war game, this combine fighting game is all set for you. Along with the powerful lords in the same battle arenas. You will get to see some epic and outstanding fighting combos between mighty warriors. Upgrade your hero's combo skills and make a strong ground for your armies. Then get locked into some PVP fighting mood or raid mode. Just you need to wait and haste the victory from the opponents.
Important Features
Hold the control of the heroes in your hand. You can change the direction of actions and abilities.

Enjoy differently in every battle with over 10 PVE and PVP modes in Your way.

Join in a guild for playing and keep clashing with different players all over the world.

Find opponents in the continent map and increase trophies for various rewards before the season ends.
You can add/recruit more than 50 mighty heroes and tiny mercenaries into your list.

Sync the game id with the google play game for login in multiple devices later.
12. Total Conquest
---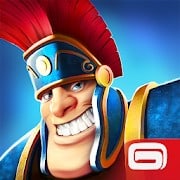 Download Total Conquest to join in a powerful legion through your android phone. No other android war strategy games have such a great combination of warriors and mighty god heroes in one war field. Legendary heroes fight along with your troop's lines in this Combate battle earth. Build your gully, and make sure to shield your castle with strong walls and defenses. Otherwise, other players also have mighty heroes on their soldiers' line to destroy you.
Important Features
Total Conquest is one of the best army strategical games on android from the other war strategy games.

Collect, hire, and train up to level 10 in different battle units, buildings, and heroes.

Build a community and forge for a large legion among worldwide members. You can invite and add them from social approaches.

Take challenges on the solo campaign engagement for trophies and become the master of war attacks.

The comparison chart on google+ helps to show your rank to the world and your friends.
The exciting rewards can be collected from legion. The more you play and win, the more you gain the rewards.
13. Vikings
---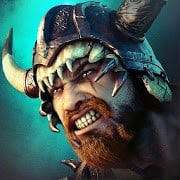 Based on the original Netflix series of Viking, this game has been made. With the epic conquests in wars, this best android war strategy game will give the thrill of the wars of the north. Take the right decision and follow the rules for the war strategy to become the world leader in global war play. Set traps and take plans for defenses to protect your kingdom. Be the fearless and flowless king by laying your tactics on the battle arenas in the game.
Important Features
Fight with many immortal crustal kings and forge back your path to the king throne of North.
Cultivate foods to make agricultural resources, construct guard towers, lay deadliest traps and train your armies.

Make alliances from the global and team up as the brotherhood battles to become victorious.

You can defeat your enemies on sea battles with various strategies and call out for help in real-time from your alliances.

It's an online army strategy game for your android devices. There should have a stable internet connection to play this game.

You will find your necessary goods and war items to buy with your storage resources in the trade market.
14. Clash Of Kings
---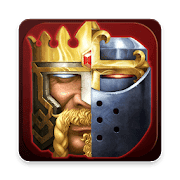 Discover the incurable battle world between kings and their allies. Build your empire, grow and thrive the city. Assemble an army line to defend and make a counter-attack. Discover new seas and rules over them as a true king. Forge the alliances for a helping hand. Get back to the game with mind strategies to rule over the kingdom. And fight back for the throne of glory from another ruler.
Important Features
New mysterious islands are hiding behind the foggy shadows in the sea. Navigate them and become the landlord of that incredible islands.

Play the MMO strategy game against thousands of players on the real-time battle in four new types of civilizations.
Implement the best protective RPG gameplay in this tactical MMO game in the castle's guard.

Ride with your dragons along with the soldiers to marge forwards to the enemy lines.

Explore new civilizations throughout the world by acquiring and settle your rules over them.

Fit yourself as a leader of a great empire, and apply your strategical ideas against opponents in 

PvP

gaming mode.
15. Guns Of Glory
---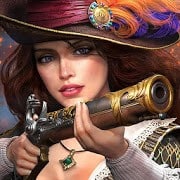 At the industrial revolution of time, the storyline brings the origin of the old and deadliest weapons. You are the chief of your allies and armies. Now keep learning team management by completing each mission from the game. Unlock epic weapons, skills, and fighting machinery. Along with that, the castle needs to be protected from giant beasts and outer enemies.
Important Features
Rise your Empire with the strongest multiple buildings, guard towers, and

defense

walls around the kingdom.

The game will take you to the revolutionary time of guns and warship battles, where the use of old historical guns is visible to see in the battles.

Retrain your epic guards with unique abilities to perform in the protection of your castle and kingdom people.
Send your first-class armies and engineer a war flying machine with the three musketeers to the enemy's ground to destroy everything.

Join in the real-time strategy battles along with your friends to achieve victory and to get some reward.

Chat translator and language features carry a valuable term for global users to communicate with other players.
16. King Of Avalon
---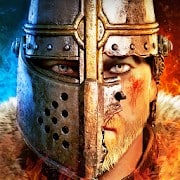 Is it fantastic to have a dragon on your army list? A flying beast will burn the whole enemy's city and let you rule over that. The King of Avalon has a great story lineup that you won't see in any other military strategy games on android. A betrayal king stands up for getting back his glory back by summoning his armies and dragons. A powerful magic era and mind-blowing battle pleasure are in this war game.
Important Features
Round for a free MMO exciting adventure from the castle to the castle where the legend of Camelot used to live.

New multiple kingdoms arise behind the ashes from the burning kingdoms to rule once again.

Solo challenges in 

PvP

 and king's slayer 

GvE

modes are available in this tactical battle game.

You can scout the enemy's lineup by sending a spy with some armies before heading to attack the enemy's castles.
You can have a chit-chat with your gaming allies and also can-do global chat with the player of different nations.

Make a research on armies and magic spells in the laboratory. Feed your dragons and let them team up with your soldiers.
17. Kiss of War
---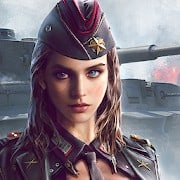 A good story strategy game of some WorldClass charming female leaders in the war field. Choose your favorite female officer and play as a commander to lead your reinforcements against the enemies. Train your allies and build your strongest troops for the mightiest warship battles. Raid and loot in the multiplayer Combate battles in real-time. Build community buildings and defense towers to protect your base.
Important Features
This game has free control options to lead your armies according to your strategy.

Play in FPS battle in the arcade mood and earn more exciting rewards in this war strategy game.

Choose your region base on your interest and learn different traits to play a unique military war strategy game for android.

Expand your guild power, base camp, and keep connecting with your community allies via global chat.

New events arise daily like the mini-game mode, multiple Combat mode, and more fun events weekly.

It was designed with ancient time vivid cities, modern war atmosphere buildings, and battlegrounds in this army war strategy game.
18. Alien Creeps TD
---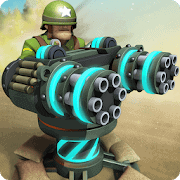 What will happen if aliens try to establish their rules in this world? Isn't it the job to stop them? An outstanding 3D tower defense game is Alien Creeps TD. Fight for your freedom to save the world from lecher aliens with ultra-modernized defense towers. Use the time and tactics to serve better on the battleground. Don't let any of them go through your territory. Otherwise, you will lose your dignity.
Important Features
There are 50 explosive levels to pass one by one to get each level unlocked.

In total, there are three types of gaming mode in the game to play on android.

Wisely lay your traps, guns, machinery to block the aliens from crossing the wave of the path.

Deploy your unleash heroes when the situation goes out of hand. Let them release the ultimate powers.

Add some additional two-minute challenges to optimize your skills a total of 58 times or even more in the next updates.
If the crazy aliens keep you waiting to clear the waves, then a fast-forward feature is available.
19. Zombie Anarchy
---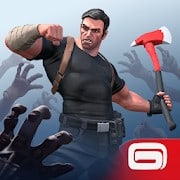 Finds the survivors and saves them from the horrific events of zombies. This unique warfare against zombies will lead you to real and complex situations to overcome. In this dead walking city, build a highly secure and protective base camp to protect from the online raider. Unlock special survivors and give them another second chance to fight back and live on. Because in this zombie eclipse, everyone is the survivor.
Important Features
A realistic third-person war game is Zombie Anarchy on the list of android army strategy games.
Log in daily in this game for daily rewards and keep social consequences by allowing them into the game leagues.

Play zombie hunt mini-game to unlock cool devastating weapons, military stuff, RDX bombs, and more things.

Destroy zombies-infected camps to collect resources and save the survivors by wiping out the dead livings.

Train the survivors to ground them from battles and release their ultimate skills and abilities.

Join in the PVP mode from all around the earth to fight and collect their valuable materials items.
Download
20. Battle For The Galaxy
---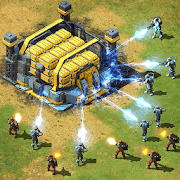 The art of future war will blow up your mind. Extraordinary war plans and games strategy will magnify your expectation. With the modern outfits, armies, and featured robots, wipe out your enemy bases to conquer in the galaxy. To save your resources, you need to build a strong community with tower defenses. Get engages in dynamic battles for collecting supplies so that you can upgrade your battle powers and make your bunch stronger.
Important Features
It is a free online army strategy game with outstanding and high visual art graphics for Android phones.

Daily free giving rewards and crystals for making your storages fill with treasures and resources.
In the new update, you will get new levels of the wall to upgrade up to levels 12-14 considering your town hall level.

Use some nuclear weapons technology seems to use in this android war game.

Multiple robots' heroes are the most eye-catching features in this strategical clashing game.

Make a corporation communicate with your gaming allies and get in one tie to fight against rival groups.
Finally, Insight
---
Android game lovers will find out a list of unique war strategy games in this content. From the upper discussion, we figure out most of the high-rating best tactical games so far. Every game has its own features and gaming policy by the developers.
The best thing is most of them can be played in any version of android devices. Some may require higher compatibility features on an android phone. But every game on this chart is free to download in the play store.
As a game freak player, you can't download and play all of the android Army and Military strategy games. I may suggest one thing, and if you can't bring all the games on your android phone at least, you can try most of them.
And learn which games are the most enjoyable along with your taste? I owned my favorite war strategy games 'Clash of Clans and Boom Beach' on my android device from the list. Though both are time-consuming, those are still pretty brain surfing best war strategy android games for me.