Linux is a universal gift that has shaped our modern life. In today's world, we can't think of a single moment without technology. Linux has brought the most significant and important changes in the world of modern technology. But Linux was not like the way now it is. It has come a long way through versatile crafting and drafting from an open source loving community.
Linux Distros are always customizable and resourceful, making a personalized desktop environment as per requirement. Thus we really can't make a single list of Best Linux Distros. The Best and Popular list is totally subjective and depends on how a user wants to have a distro based on their working environment.
So what we are going to discuss here? It's none other than a short, hand-picked, and task-oriented list of Best Linux Distros from each sector of users like developers, programmers, gamers, and an old machine, laptop, working station, etc.
An Ultimate List of Best Linux Distros
---
Let us begin with the list of task-oriented best Linux os that will help users pick the best one and have an idea about overall Linux distros.
1. Best Linux OS For Laptop:  Ubuntu Mate
---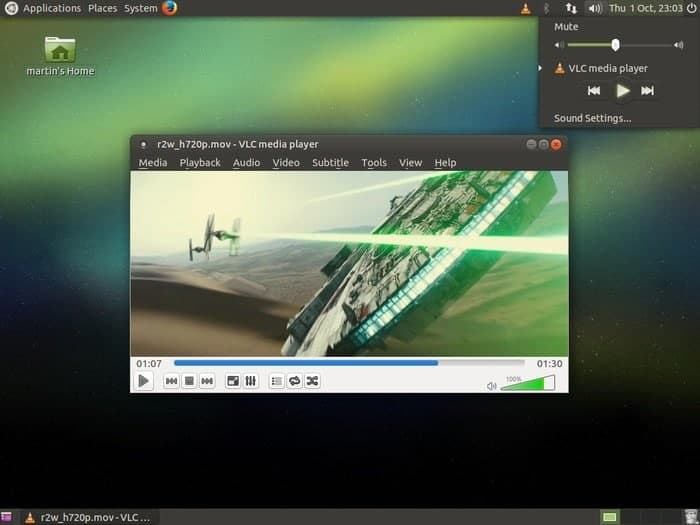 Ubuntu Mate is the best and lightweight ubuntu variations for the laptop, based on the Gnome 2 desktop environment. Its main motto is to offer a simple, elegant, user-friendly, and traditional-classic desktop environment for all sorts of users. Ubuntu MATE is a proud member of the Ubuntu distro family, and it's all compatible with official Ubuntu software libraries and repositories.
Main Features
Ubuntu MATE is perfectly fitted for all sorts of modern computers, old machines, and single-board computers.

It makes modern laptops fast and old computers usable.

Provides a complete set of desktop applications, including utility software, a complete office suite, backup managers, image management tools, play videos, etc.

Good for newcomers because its interface looks like windows one.

The MATE tweak tool helps to change the core interface easily as per needs.
System Requirement
Minimum
Pentium M 1.0 gigahertz

1 gigabyte (GB) of RAM

9 gigabytes (GB) of available space on the hard disk

Bootable DVD-ROM drive

Keyboard and mouse (or other pointing devices)

Video adapter and monitor with 1024 x 768 or higher resolution

Soundcard

Speakers or headphones
Recommended
Core 2 Duo 1.6 gigahertz

2 gigabytes (GB) RAM

16 gigabytes (GB) of available space on the hard disk

Bootable USB flash drive

Keyboard and mouse (or other pointing devices)

3D capable video adapter and widescreen monitor with 1366 x 768 or higher resolution

Soundcard

Speakers or headphones
Recommended Read: Top 5 Best Linux For Laptop: Choose The Best Fitted One Now
Official Homepage Screenshot Download
2. Best Lightweight Linux Distro for the Old Machine:  Tiny Core
---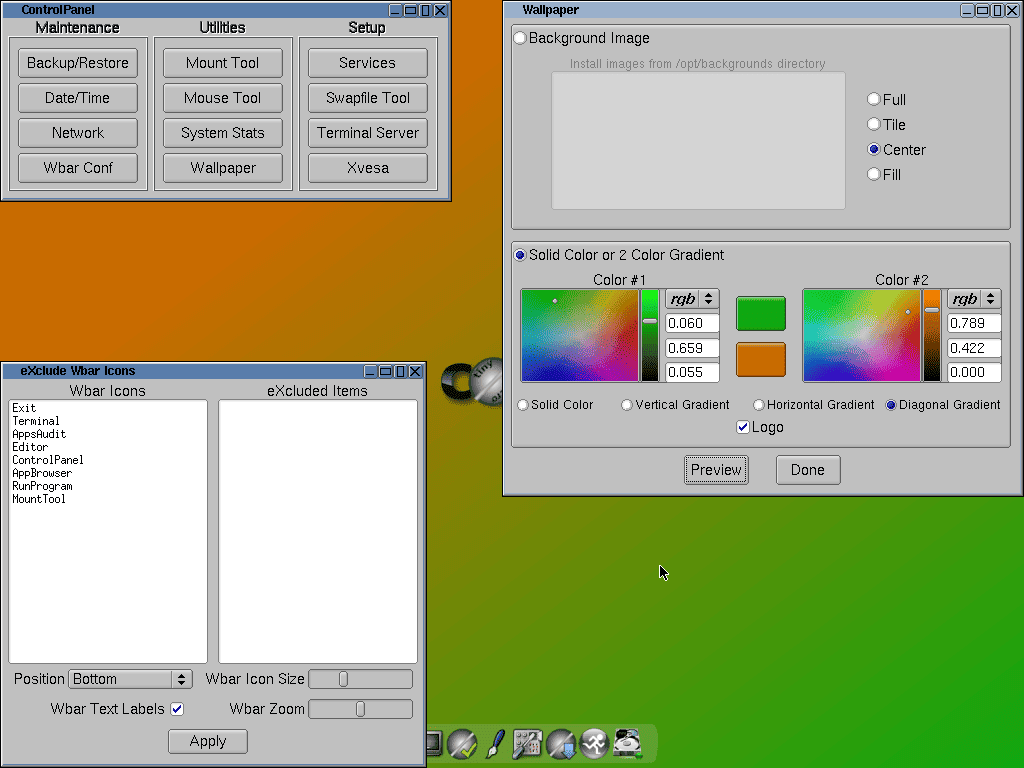 Tiny Core is the most lightweight Linux distros, only 15 MB, which was forked from a Damn Small project, but now it's completely developed independently. This Linux distro comes with a minimal interface and very little software installed.
Main Features
Perfect for any old or ancient computer

Takes very less time to boot than any other OS out there

By default, it comes with FLTK/FKWM and BusyBox desktop.

Total three types of edition available Core, Tiny Core, and CorePlus

It comes with a set of software installed, but you can also install other applications later.
Recommended Read: Top 5 Best Lightweight Linux Distros To Boost Up Your Old Computer
3. Most Stable Linux Distro:  Ubuntu
---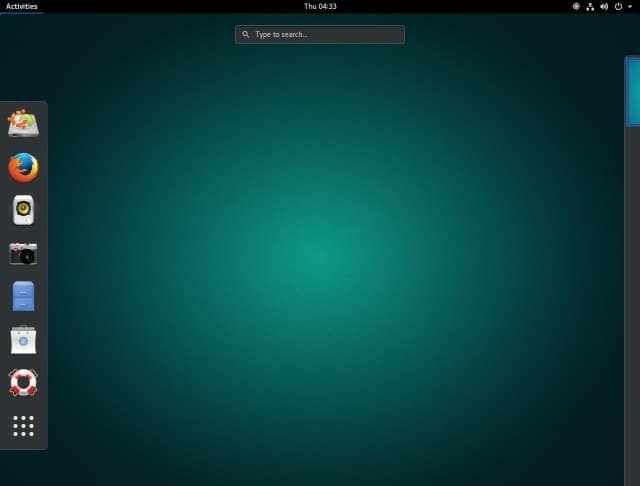 This is one of the most popular and stable Debian based Linux Distros for newcomers. It has its own software repositories, which are regularly synced with a Debian repository. That ensured to get the stable and latest release.
Main Features
This best Linux Distro is a rock-solid stable, and secure OS.

Ubuntu comes with various desktop environments like Gnome, Unity, KDE, XFCE, MATE, etc.

Though Ubuntu is based on Debian, it's also the foundation for Linux Mint, Elementary OS, Kubuntu, Lubuntu, Deepin, and much much more.

Users can try all the core features before installing the full Ubuntu desktop using the installation image.

Best and Most user-friendly for new users on Linux who do not know Gnome from bash.

Many of the essential apps come pre-installed, and the user can install all the necessary software from the official apps repository.

It's one of the best customizable Linux distros for advanced users.

Ubuntu comes with one of the best, smooth, modern, and unique in-house built desktop environment, " Unity."

Each after six months, it offers new releases, and every two years, it releases a Long Term Support (LTS).
Minimum System Requirement
700 MHz processor

512 MiB RAM

5 GB of hard-drive space

VGA capable of 1024×768 screen resolution

Either a CD/DVD drive or a USB port for the installer media

Internet access is helpful.
Recommended Read: Most Stable Linux Distros: 5 versions of Linux We Recommend
Official Homepage Screenshot Download
4. Most Popular Linux Distro:  Linux Mint
---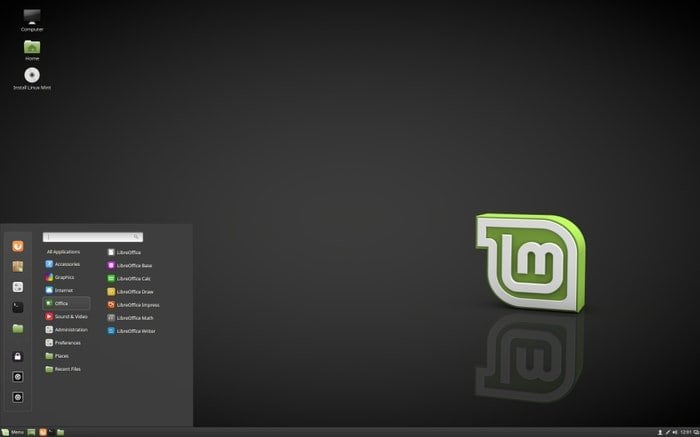 Linux Mint is the #1 most popular and best user-friendly Ubuntu-based Linux distro available out there. Linux Mint is a similarly perfect fit for both newcomers and advanced users. The main motto of Linux Mint is "From freedom came elegance," which provides a stable, powerful, easy to use, and completely out of the box experience.
Main Features
Linux Mint is an Ubuntu-based Linux distro so that it will be fully compatible with Ubuntu software repositories.

Comes with a full-packed system including browser plugins, media codecs, support for DVD playback, Java, and other components.

Linux Mint comes with different flavors per user's needs, including Cinnamon, GNOME, KDE, MATE, and Xfce.

Its installation process is super easy for any newbies to go ahead.

If you like Mac OS, you must definitely go for the Linux Mint Cinnamon desktop environment, which is super stable and looks elegant.
Minimum System Requirement
512MB RAM (1GB recommended for a comfortable usage).

9GB of disk space (20GB recommended).

Graphics card capable of 800×600 resolution (1024×768 recommended).

DVD drive or USB port.
Recommended Read: Most Popular Linux Distro: Explore Top 5 and Get The Best One
Official Homepage Screenshot Download
5. Best Looking Linux Distro:  Elementary OS
---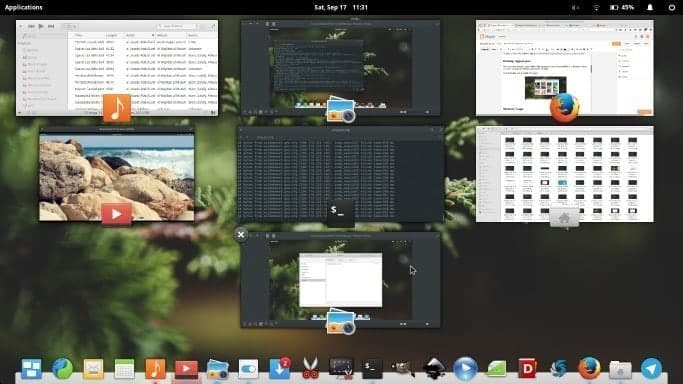 Elementary OS has got the No 1 trophy of Best Looking Linux Distro. This OS has both the beauty and crafted Looks of Windows OS and Mac OS. Moreover, it is self-declared as "A fast and open replacement for Windows and macOS" on the official website. Elementary OS is an Ubuntu LTS based open source OS that is powered by the Pantheon desktop environment.
Main Features
Offers Clean and sharp, beautiful UI experience.

Comes with vibrant wallpapers and crisp icons.

Supports multi-desktop mode

Very stable to use as it based on Ubuntu LTS

Well documented and regularly updated
Recommended Read: Top 5 Best Looking Linux Distro We Recommend You To Use
Official Homepage Screenshot Download
6. Best Linux Distros For Developers:  Arch Linux
---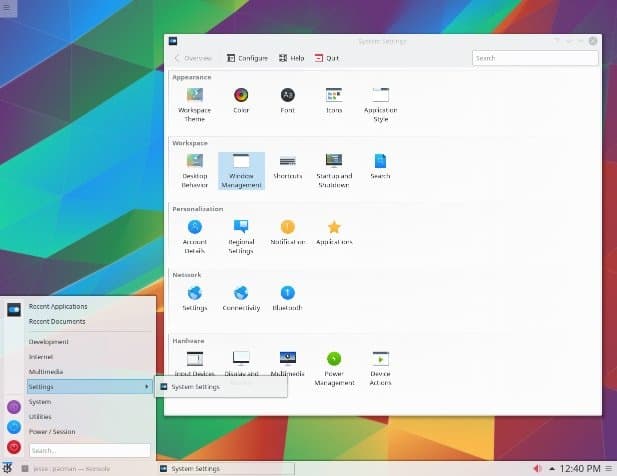 Arch Linux is not a typical OS like other distros but comes with a Linux kernel and package manager, Pacman. It's also come without a graphical interface. Basically, Arch Linux comes with a barebone base where the users can pick the required components and make the system without any bloat programs. That's why it's called a highly personalized Operating System.
Main Features
Install, and setup process is difficult.

The official repository supports bleeding edge and up to date software packages.

Well Documented and easily repairable for any bug fixes.

It needs zero maintenance and self-controlled software updated.

Pacman controls dependency issues and orphaned packages efficiently.
Recommended Read: Best 5 Linux Distros for Developers and Programmers
You can download Arch Linux here
7. Best Linux OS For Gaming:  Steam OS
---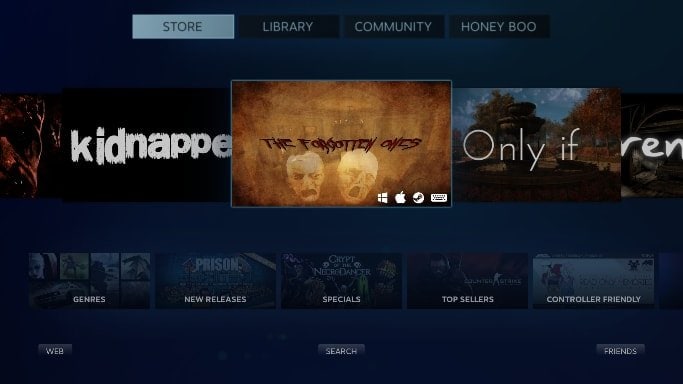 SteamOS is the NO #1 Gaming Linux Distro on our list. This distro came prepacked with the Steam application and based on Debian. SteamOS is created, maintained, and designed by Valve. Although SteamOS has only Steam installed but anytime, you can activate "Desktop Mode" which lets you enjoy a full-fledged Linux desktop environment. Thus you can run any application besides games to complete your daily task.
As it is crafted keeping in mind of gaming experience; thus, it provides pre-installed software and drivers. You need not worry about anything to run the games smoothly. That's why this distro is on our recommendation list as the best Linux distro for gaming. SteamOS is perfected fitted for Newcomers and gamers.
Facts and Features
Intuitive User Interface.

All the things are pre-installed and configured for running the games smoothly.

Steam comes pre-packed out of the box.

Supports high-end games and build on a strong performance.

Except for Steam, which is proprietary, everything on SteamOS is free and open source.

Outstanding support for all sorts of drivers and hardware like controllers, graphics cards, etc.

Offers stable software repositories as it is based on Debian.

SteamOS is not suitable for an older machine.
Minimum System Requirement
Require NVIDIA, Intel, or AMD graphics card

250 GB HDD or more

4 GB RAM or more

Intel or AMD 64-bit processor
Recommended Read: Best Linux Gaming Distros: 5 Shortlisted Recommendation
8. Most Secure Linux Distros
---
If you are using your pc without being secured enough, then it will be easy for the hackers to access your operating system, and that can allow them to exploit the operating system, to see the files, and even the location from where you have been on the internet. In this situation, Linux distros provide many choices to select a list of best and most secure Linux distros for your system.
Resource Link: 15 Most Secure Linux Distros for Privacy and Security Concern Users
9. Best Windows Alternative Linux Distro
---
It is an era of modern technology, and the time is really updated. So, why you stay on back? Windows is a good operating system, but some operating systems are waiting for you much better than Windows. Yes, we are talking about Windows alternative operating systems that are faster, more attractive, and more useful than Windows.
Here, we will write about ten different operating systems that can give you a feeling of innovation and enjoyment. Almost all of us are really tired of using the traditional operating system (Windows).
Resource Link: Top 10 Best Windows Alternative Open Source Operating System
10. Best Linux OS for Kids
---
Linux comes with a wide range of different distros. You can easily get confused to choose the best Linux distro for your children. Here I'm to help you get out of the confusion. Today, I'm going to share a genetic list of the 15 best Linux for kids. Choose wisely.
Resource Link: 15 Best Linux for Kids: Let Your Kids Learn Linux with Fun
Choice of End Users
---
Here I must mention that Choosing the best Linux distro or platform is totally subjective and differs from user to user based on how the works need to finish. There are thousands of Linux distros that allow the end-users to get the best one. I have just tried to make a shortlist of the Best Linux Distros, which is checked and tested personally. And I can assure you that you will give a trial to any of the above-listed distros and will not regret it at all.
Let us know if you like any Linux Distros from this list? Or which one did you use? Share your suggestions and feelings in the comment section below. Finally, if any friends of yours want to get some suggestions about which distro is good, please refer to this content to them. Share this article on social media with your friends and family. Thanks for your valuable time and patience.