Among the teenaged girls and boys, reading manga and comic series is a very common habit. Even, some adults still love to enjoy their leisure time by reading manga and comics. However, it is often very beneficial for their entertainment and also for improving their language skills and imaginative power. But manga books are not always available around many of you, and often you cannot afford to collect them regularly. In this case, I can introduce you to a simple solution. Just install an excellent manga reader app on Android Device and enjoy reading millions of manga and comic series for free.
Best Manga Apps to Android
---
Google's play store contains thousands of manga apps for Android. But, indeed, all of them are not compatible enough, and so, you should be careful when to install one. Looking through the features of the listed 10 best manga apps can help you a lot. This way, you can understand which one you should try and which one to avoid. So, all the best. Hopefully, you will get a great manga reading experience with these apps.
1. Manga Geek
---
To get all the manga in one place with the auto-updated system, you can try Manga Geek. It is one of the best free Manga apps for Android with multilingual access. A massive number of mangas and comics are stored here for you. But you need an internet connection to get accessibility to this app. With the following features of this app, you will be amazed very soon.
Important features
More than 40,000 manga and comics are stored in this app.

It updates new chapters automatically.

You can find manga in a lot of languages like English, Japanese, Spanish, French, and so on.

Manga and comics of big companies like Mangapanda, Mangahub, etc. are separately available.

Packed with a very user-friendly interface.
2. Manga Searcher: Manga Reader V2
---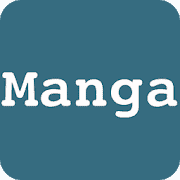 Let's meet another stunning Manga app with a beautiful theme and interface. It is Manga Searcher. As the name says, you can search for your favorite mangas here and enjoy them with an internet connection. This Android Manga app is free to download, and when a new chapter of a particular manga or comic series is released, it updates with its own.
Important Features
It is an online manga reader app.

It contains a huge collection of manga and comics with different genres.

You can save files so that you can read then when you are offline.

Day, night, and reader modes are available.

Searching and finding manga and comics are very easy.

Options for bookmarks, favorites, and recommendations are available.
3. MangaToon
---
The next one is MangaToon. For many of its users, it is one of the best manga apps for Android because of its impressive user interface. Finding your favorite manga is very easy using this manga reader app. Again, this is packed with a very easygoing approach and an automatic updating process. You can have a look at the features of this stunning reading app below.
Importance features
It contains thousands of manga and comic series with different genres.

You can choose manga and comics from different sources that like Batoto, Manga Reader, MangaHere, etc.

Manga series with lots of languages like English, Portuguese, German, French, Japanese, Korean, Chinese, etc. are available.

You can filter manga by source, time, and genres.

You can download manga series as many as you want to enjoy when you are offline.
4. Manga Reader
---
It is a matter of thinking about how can one avoid Manga Reader being a manga lover. You must be familiar with the name Manga Reader, which is one of the most popular manga apps for Android users. It stores a huge amount of manga series that you can read and enjoy without paying a single penny.
Important Features
Stores mangas from more than 20 famous sources.

Finding manga series by filtering by name, author name, genre, time, and rankings are very easy.

Continuous, Page Scroll and Page Curl are the three modes of reading manga.

You can bookmark your favorite pages and mangas.

There is no download limit. So, you can save an unlimited number of mangas and enjoy them anywhere, anytime.
5. Super Manga
---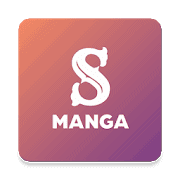 Let's meet the next option for you, Super Manga. It is another stunning manga reader app that is specially designed for a better experience of the teen manga readers. It is very easy to use, and finding manga is also very easy here. You will not regret using this app because it holds millions of manga and comic series that can provide you with an excellent manga experience.
Important Features
It will allow you to read manga when you are even offline.

Stores manga series of a good number of sources and writers.

You can find your favorite manga filtering by name, genres, writers, time, and rankings.

It will update and add new chapters automatic and notify you about that.

Clear and beautiful images are shown with every page of a manga.
6. Manga Plus
---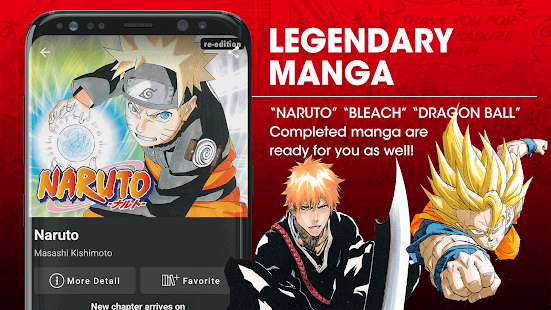 If you want to read out the real manga of the world-famous animation series like Naruto, One Piece, Dragon Ball, etc., then you should try Manga Plus. It is one of the best manga apps for Android with millions of manga series in its storage. Using this app, you can find your favorite manga very easily, can comment on it and support the creators. However, here are the most significant features of this app.
Important Features
There are all the original manga series of almost all the famous animation series.

You can find your desired series very easily as there is an easy filtering process.

All the new chapters will be added automatically, and it will give a notification about it.

You don't need to pay a single penny for reading the famous manga.

There is a beautiful theme, reading modes, and day-night modes.
7. Anime & Manga Animo
---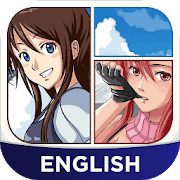 Those diehard manga lovers who don't just read the manga but want to engage in a manga community, Anime & Manga Animo is for them. This Android Manga app is quite like a community that is famous for being one of the fastest-growing social networks for manga lovers. So, you can read millions of manga and comics and at the time discover people who love them too.
Important Features
Unbelievable storages of manga and comic series.

You can find manga and comics with an easygoing filtering process.

You can give feedback to manga and comic you have read and enjoy.

You can discover people, communicate with them, and make new friends.

You can share drawing manga, cosplay costume pictures, and so on.
8. Comic Time Reader
---
Say hello to another free manga reader app, Comic Time Reader. It will be the best Android manga app for the fans, especially those who love simplicity. Because the app design is simple and elegant. Again, it holds separated genres with their comics and mangas. So, finding your favorite series won't be a challenging task.
Important Features
Stores thousands of manga and comics with separately genre categories.

Bookmarking your favorite series is easy and needs just a single tap.

You can save unlimited numbers of manga to read when you are offline.

It will add the new chapters automatic and then give you a knock to remind you about it.

The theme is amazing, and there are a lot of beautiful manga images.
9. Comics
---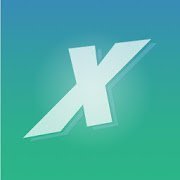 Comics by ComiXology gives you access to thousands of digital comics and mangas in one place. It is a subscription-based service but provides a free trial version for exploring the available facilities. It is presented with a beautiful user interface and themes for easy accessibility. The database of this app is huge and most of the popular genres of manga and comics available here. It will surely give you an awesome experience.
Important Features
It lets you read thousands of comics, graphic novels, and popular mangas.

You can save your downloaded books or manga on your external memory card or storage for extended spaces.

It lets you read all the available ones and your collection from all of your capable devices.

It offers a guided view and provides immersive reading options using any of your devices.

It lets you integrate other sources and supports Amazon login to have access to your Kindle books at any time.
10. Crunchyroll Manga
---
If you haven't heard the name of Crunchyroll, then you missed a lot of exciting things. It is free to download, but there are options for the premium subscription. You should subscribe if you don't like the ads and waiting for the newest updates. It is not just a regular manga and anime hub; it is a place where you can read the latest mangas published today in Japan. You will also be able to enjoy those latest episodes flawlessly without any delay or complications.
Important Features
You can read the latest popular titles such as Attack on Titan, Fairy Tail, etc.

It works flawlessly on your mobile devices and gives a great reading experience.

It lets you browse through all its pages, and you can check entire series lists anytime from anywhere.

You can start a free trial anytime, and after you subscribe, you will have unlimited reading access.
Final Thought
---
I think you have already get excited and installed one of the best manga apps for you. Hopefully, you have already chosen the right one after having a good idea about these 15 apps. But still, if you are confused, then I will recommend you to try Manga Geek or Comics if you are an Android user. But all are quite compatible, and any app from the list will help you to experience a great manga reading journey.
Let us know about your experience and any confusion about it. Soon, we will be in touch with you to solve them. Thank you a million times for your support which is the actual strength of our efforts.