Who does not like to play games on their Android mobile phones? Everyone likes it. But there are thousands of best action games for Android available in the google play store. Too many options come with confusion to choose the best one. Here I will be helping you to get some best action games for your lovely android phone. And be amazed to see the beauty of games set, storyline, graphics, powerful characters, multiplayer compatibility, and so on. Above all, be the ultimate hero of your own virtual world.
Best Action Games For Android
---
Today I am going to share a set of top free ten best action games for android devices which you can play with your friends and family in your leisure time. All the games are chosen based on high ratings and trending in the play store.
10. Real Steel World Robot Boxing
---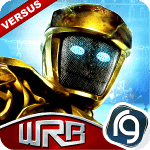 Do you have a passion for doing boxing in real life? Remember it's too dangerous to take part in the real boxing ring, rather you play boxing on your android mobile to fulfill your desire. It will be a lot of fun and adventure. This ultimate action and boxing game will let you have a unique chance to play a giant and most powerful robot boxing. You be your favorite superstar character of Big Titans, Zeus, Atom, Noisy Boy, and Twin Cities to lead the events like Sports Day, Heavyweight League, Terror Nights and exciting Daily Exhibition matches.
9. Shadow Fight 2
---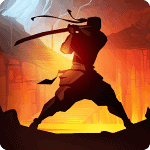 Who did not like a martial art and the movies of Bruce Lee? Learn Chinese martial art and start killing all the evils with your power of the punch, kick, jump and so on. This action game is a balanced mixture of RPG and classical fighting where you will be equipped with countless lethal weapons and powerful martial art to defeat the enemies and demon bosses.
8. Zombie Hunter: Apocalypse
---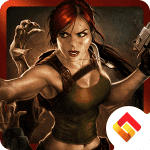 What will happen if lots of zombies are there around you? You can't do anything except shooting the zombies in the head to kill all. This Zombie hunting game offers an incredible 3D horror environment where you will be equipped with all the modern weapons to take the zombies down in your city. Download and start play. Ok, wait. Be careful of zombies. They may get unpredicted on their next move to kill you.
7. DEAD TARGET: Zombie
---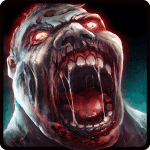 This is one of the best action games for android based on the zombie apocalypse. In the city of all zombies, you and your only friend – M are alive. You have to make a safe route through the walking dead zombie area. Be careful; zombies are waiting for a hero like you. Be alive with your only mate and save the world.
6. Metal Soldiers
---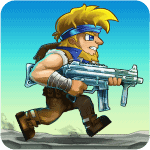 Metal Soldiers is one of the best classic-style action games for android. This game will remind you of the childhood memory when you used to go out of any arcade store to play with your friends. But now you need not go out. Download it in your android mobile and start playing in your leisure time.
5. Stickman fighter: Epic battle
---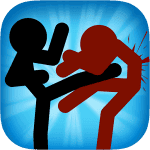 Stickman fighter: an Epic battle is a relatively new android action game. But this game is very addictive and time passing when you are all alone.
4. Gods of Rome 
---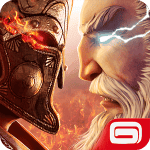 Did you ever think, what it will be to process god's power? When the world is in chaos and unrest, only the god can help us to restore peace. In this game, you will have all the god's power to defeat the evil in an ancient and mythology game set. This game offers an astonishing epic story, full of daily challenges, mystical prizes, and PvP combat.
3. Hero Legend Stickman
---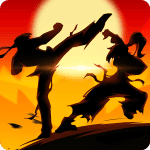 This game is one of the best action games for Android users in consideration of amazing graphics, special powers of each character, single and multiple game mode, and so on. In this game, you will be making the team with gathering other members of special power and destroy the evil forces.
2. Grand Gangsters 3D
---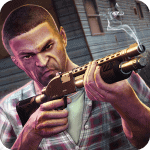 Why do you join a gang? You will be caught by the police and die one day. Don't get afraid. If you play this game, then you will be a member of a gang. Where you have to outrun the other gang members by shooting, steel auto cars, evading police, racing through the roads, and above all to control the whole sin city. Download the game, be the top gangster in your own city.
1. Elite Killer: SWAT
---
Do you ever think to be a part of any secret special team to destroy the evil forces to make the world a better place? Here in this First Person Action Game, You will be a secret and specialized member of a Fireteam. Where you will be leading a mission with a hell lot of modern weapons like Machine Gun, RPG, Hand Grenade, Sniper Rifles, and much more. This game supports both  Local Mission mode and online PvP mode. So why do you wait? Just download and waste your free time with friends.
Final Thought
---
These are the best and free action games, right this moment; I can share with you. So that you have a good time to play all those games in your free time. This can't be the best one for everyone because the choice is a proportionate thing which depends on the individual and there are lots of other options available in the play store. So bear with it.
What's Your Favorite? 
---
Did you like this countdown list of best action games for android? Which one did you play from this list? Feel free to share your best action games and your experiences in the comment section. If you like this article, please share it with your friends and family on social media and help us to grow.