Did you ever promise yourself that you'll run at least 5 miles from tomorrow? The most irritating problem with this kind of health plan is how you can calculate the distance you have walked or run. If the same problem bothers you, I have a nice solution for you. Did you ever use a pedometer app? It is a high-tech application that counts your steps and every meter you have walked. Sound amazing, right? Then check out these best pedometer apps for Android right below.
Best Pedometer Apps for Android to Try
---
Many people have the wrong idea that pedometer apps don't actually work, and there is no such thing that can let your smartphone count your step. Well, that's an absolutely wrong idea, and most smartphones nowadays come with additional pedometer technology. It can count your steps automatically. We have checked a lot of applications, and the following apps just blew our minds with so much detailed information.
1. Pedometer: Step Counter, Steps
---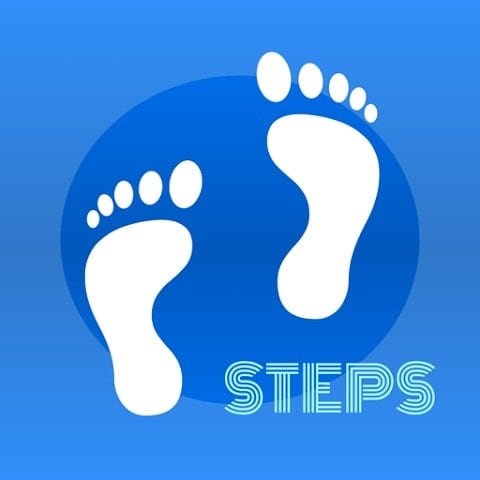 FAX Fitness Group brought – A pedometer to Android users, and it works flawlessly on almost all supported devices. The app interface is easy to catch, and the navigation system is welcoming.
Unlike many other fitness and pedometer apps, this app consumes minimal battery power. It includes a fully working calorie counter, making this pedometer even more appealing. Users can instantly use this app without any sign-up procedures, which is pretty handy.
Important Features
It allocates a minimal amount of system resources and storage.

This app syncs with other fitness apps like MyFitnessPal, Google Fit, Fitbit, etc.

It keeps track of your walking data precisely and gives a detailed report on a date basis.

This pedometer app counts your steps and covert the data into the distance to show your walking distance and goals.

You don't need to use any additional hardware to run this app properly.

It includes goals that are customizable and an exciting achievements hub to keep you going.
2. Step Counter – Pedometer
---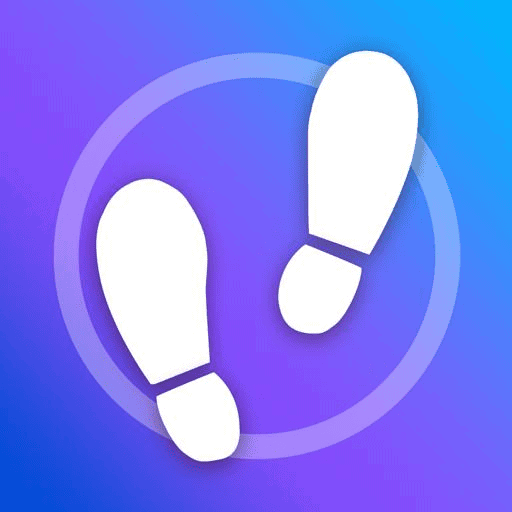 Step Counter – Pedometer is one of the best pedometer apps for Android, powered by Leap Fitness Group. This app offers a stunning UI with modern graphics integration. Users of any age will love its app interface and easy-to-operate functions.
This pedometer is free to use and comes with weight loss programs. You can even count your calorie on this app. The best part of this app is that it consumes minimal battery power. So, you can use it worry-free at any time, even if your device has a low amount of power.
Important Features
It does not use GPS tracking for regular operations.

This app takes minimal system resources and includes a powerful battery-saving facility.

This app is completely free to use and does not require any additional subscription or payment for extra perks.

Your data are safe here, and you don't need to sign in to use it.

It features a gorgeous theme along with a minimalistic system design that makes the app more welcoming.

This app syncs fine with Samsung Health, Google Fit, and other fitness apps.
3. Pedometer – Step Counter App
---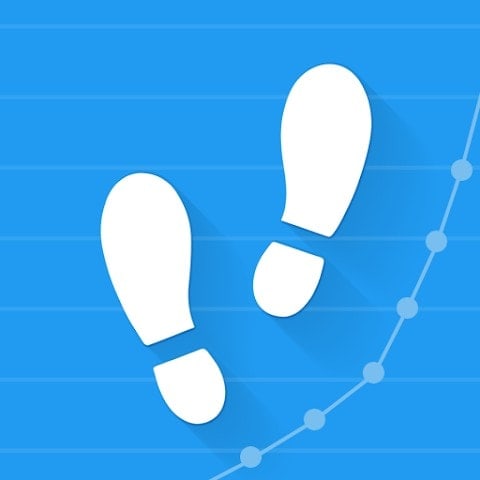 Let's check out, Pedometer – Step Counter App, brought to you by ITO Technologies, Inc. This app is considered one of the best pedometer apps for Android by its numerous users. It is a crowd favorite and has the right to be one, especially for its dedicated offline mode support, which is pretty useful as a pedometer app.
Moreover, it takes a minimal amount of resources to run. It works on almost all up-to-date Android devices. Before downloading it on your phone, you should check out some of its perks.
Important Features
It is completely free to use and does not require any subscriptions to use all the features.

This dedicated walking app offers cutting-edge information according to the user's selected goals.

It shows duration, walking distance, steps, calorie burn count, and daily, weekly, and monthly walking speed.

Your smartphone is more than enough to use perfectly; it does not require other tools.

This app does not use GPS, which saves the device's battery.

It is suitable for anyone for its simple yet beautiful UI.
4. Pacer Pedometer & Step Tracker
---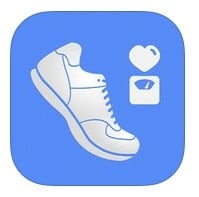 Pacer Health comes with Pacer Pedometer & Step Tracker for Android users. This is a beautiful app with all the pedometer-related features along with other fitness amenities. It might seem a bit heavy app comparing other alternatives, but it has some special features like community, fitness data share, and much more.
This is free to use and readily useable just after downloading. However, there is an opinion to move to the Pro version for a limited amount of cost that is not mandatory for the basic users. One of the best parts of this pedometer app is, this app does not rely on other accessories for regular operations.
Important Features
It includes personalized weight loss plans for all types of users.

You will have lots of different walking challenges and achievements to conquer.

Users can track their weight loss condition by monitoring the charts and projections weekly and monthly.

It also offers a very interactive community of users as well as support for Fitbit, MyFitnessPal, and other supported fitness apps.

This app has the option to make healthy habits that you can track and implement in your daily routine.

It can monitor daily activities using GPS tracking facilities.
5. Sweatcoin
---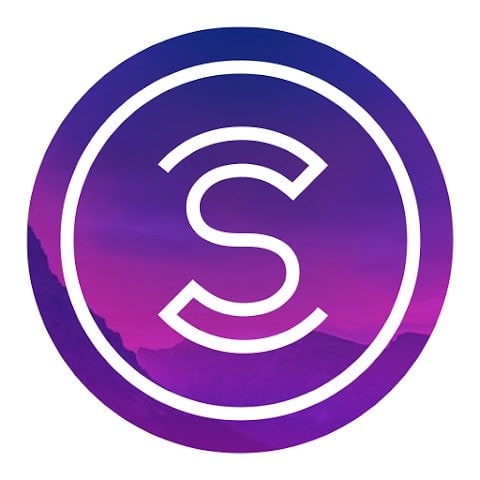 Let's check out Sweatcoin by Sweatco Ltd, another great pedometer app for Android. This is a different type of fitness app with a full-fledged pedometer facility. Here you will find a calorie counter, daily activity reviewer, walking duration, and much more.
Sweatcoin stands out for its simple yet very appealing feature of earning by walking. Yes, isn't it amazing? You can earn sweatcoins by walking, taking random steps, and meeting different daily and special goals that are available in the app. Moreover, it is easy to use, and the app interface is very modern yet minimal.
Important Features
It does not share your data with any 3rd party apps.

This pedometer runs in the background for optimal tracking, yet it does not consume much battery power.

The earned coins can be used to get many services, even real products, accessories, donations, etc.

This app supports Apple Watch without issues and will soon support Android-based fitness watches.

You can share your daily walking activities with friends on popular social media platforms.

The included marketplace provides many discounts and promotions that are refreshed daily.
FAQ
---
Q: What is the most accurate pedometer app for Android?
A: Pedometer by FAX Fitness Group was brought, and Pacer Pedometer is the most accurate app for Android. You can find this function in many different fitness apps for Android, but most of them are not designed solely for pedometer technology. But these two apps have many functions, but the developers prioritize the pedometer function the most.
Q: Can I synchronize a pedometer app with my smartwatch?
A: Yes, you can synchronize many pedometer apps like Pacer Pedometer on your smartwatch. Eventually, the process is easy, and the accuracy of those apps on the smartwatch in even better. But you have to ensure that the watch supports connections with your smartphone.
Q: Can I use my smartphone as a pedometer?
A: Yes, you can definitely use your smartphone as a pedometer. For that, you have to install the best pedometer apps on the phone and activate the status so that you can count your steps.
Q: Does my Android phone have a built-in pedometer?
A: If you have a recently released smartphone, it can have a built-in pedometer. But most smartphones don't have the option, and unless you activate the widget, it won't work. So, it is better to use a pedometer app that provides detailed information about your walking session.
Q: How does a phone count steps?
A: Generally, smartphones nowadays come with a built-in pedometer, and it works accurately. The smartphone initially usases the in-built GPS system that calculates how much you've walked. Besides, it counts the movement with artificial intelligence to count your steps.
Finally, Insights
---
Undoubtedly, using a pedometer app is very important to maintain good health. It helps to track our walking session and gradually improve it. Eventually, the pedometer app will let you count the calories you have burnt by walking.
However, you have learned some of the apps that are solely designed for pedometer technology. Some other health and fitness apps, like Google Fit, MyFitnessPal, etc., can count your steps, but that's not their basic function. Eventually, most of those apps are not free.
So, try these pedometer apps to learn how many steps you have and how long you have run. Let us know which one you choose and how it works. Thank you for your time.