You might have a boring leisure time between your working hours, and a good quality puzzle game is all you need to cheer up. There are so many options, and as an iPhone user, you might already know this platform contains some of the best puzzle games for iPhones and other Apple devices. Puzzles and strategy-based games are fun to play, and seriously they are capable of making you sharp in deciding and making smart choices.
You must keep your wit sharp, and these games will help you through training that sector without giving you any stress, let alone you will surely have some quality time. Some puzzle games might seem too challenging and trusting to play. You can always skip those and choose those which suit your taste and requirement.
Best Puzzle Games for iPhone
---
We have already searched and tried a variety of puzzle games. Most of them just killed our efforts and time. We cannot recommend them at any cost because of their silly functions, boring puzzles, awful sound, and irritating graphics. Still, some of the giants in the gaming industry have prioritized the essence of puzzle games and just launched many games full of exciting and thrilling puzzles.
We have listed them right below and tried to attach their respective details. You must know exactly what kind of puzzle games you are looking for. The details will take you to that specific one.
1. The Room Three
---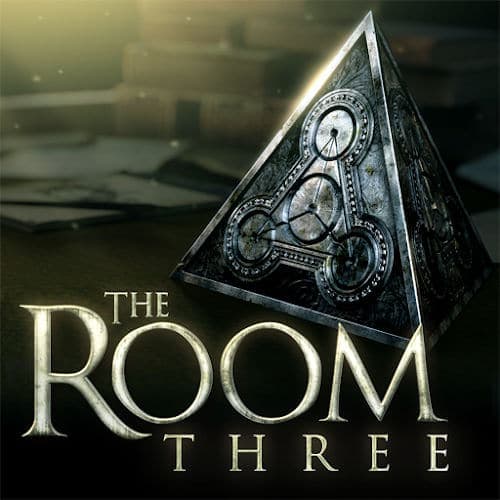 Fireproof Studios Limited came up with their award-winning game's sequel called The Room Three. It runs on iPhones, iPads, and other Apple devices without any issues. You will need to have approximately 930Mb of free system space on your device. This is a visual masterpiece. It is like a physical puzzle game that is horror-themed in digital media.
This game is rated for users above 9 years old and features many horror elements that are not suitable for little children. Also, keep in mind the minimal operating system should be iOS 7.0 or later for optimal compatibility.
Important Features
It offers a gothic to overall settings where you will have to look for clues and explore.

Provides a very easy controlling system for wide accessibility.

Features a lot of exotic and visually stunning locations.

You will be mesmerized by its ambient sound effects.

Supports multiple languages natively alongside English, such as French, Italian, German, Russian, etc.

Features alternative endings according to your choices in the game.
Pros: It supports a wide range of iOS devices and does not require any flagship-grade system resources to run the game smoothly. It includes progressive clues for the players within the game storyline, and players can play the game on multiple devices.
Cons: Some face minor problems in the gameplay mechanism. You will have to purchase the game to get access.
2. The House of Da Vinci 2
---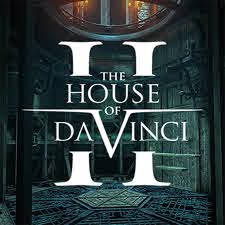 Let's take a glimpse into a highly recommended 3D puzzle game called The House of Da Vinci 2. This game offers high-quality graphics and adaptive sound effects while offering mechanical puzzle gameplay. It features an interesting storyline where you will play the role of Giacomo, who is an apprentice of the great Leonard da Vinci.
You will have to look for clues, solve mazes and puzzles to unlock many mysteries. It shows captivating visual representations of the past, and you will be able to witness those events from the eyes of an apprentice of the great master.
Important Features
Features a unique narrative style storyline.

Offers a realistic and highly interactive in-game environment with numerous exotic locations.

You will love its easily accessible and highly responsive touch controls.

There will be many cinematic cutscenes made with eye-catching visual effects.

Provides you an ever-growing community of players around the world.

Features a lot of challenging puzzles and playtime travel-based missions using the in-game object called Oculus Perpetua.
Pros: This game provides very smooth gameplay on most iOS devices. It supports multiple languages for the users' convenience and is also backed up by regular fixes from the developers.
Cons: It requires at least 2.5Gb of free system storage and iOS 12.0 or greater, making it unreachable for some audiences. Some users are unsatisfied with the pricing of the game.
3. Threes!
---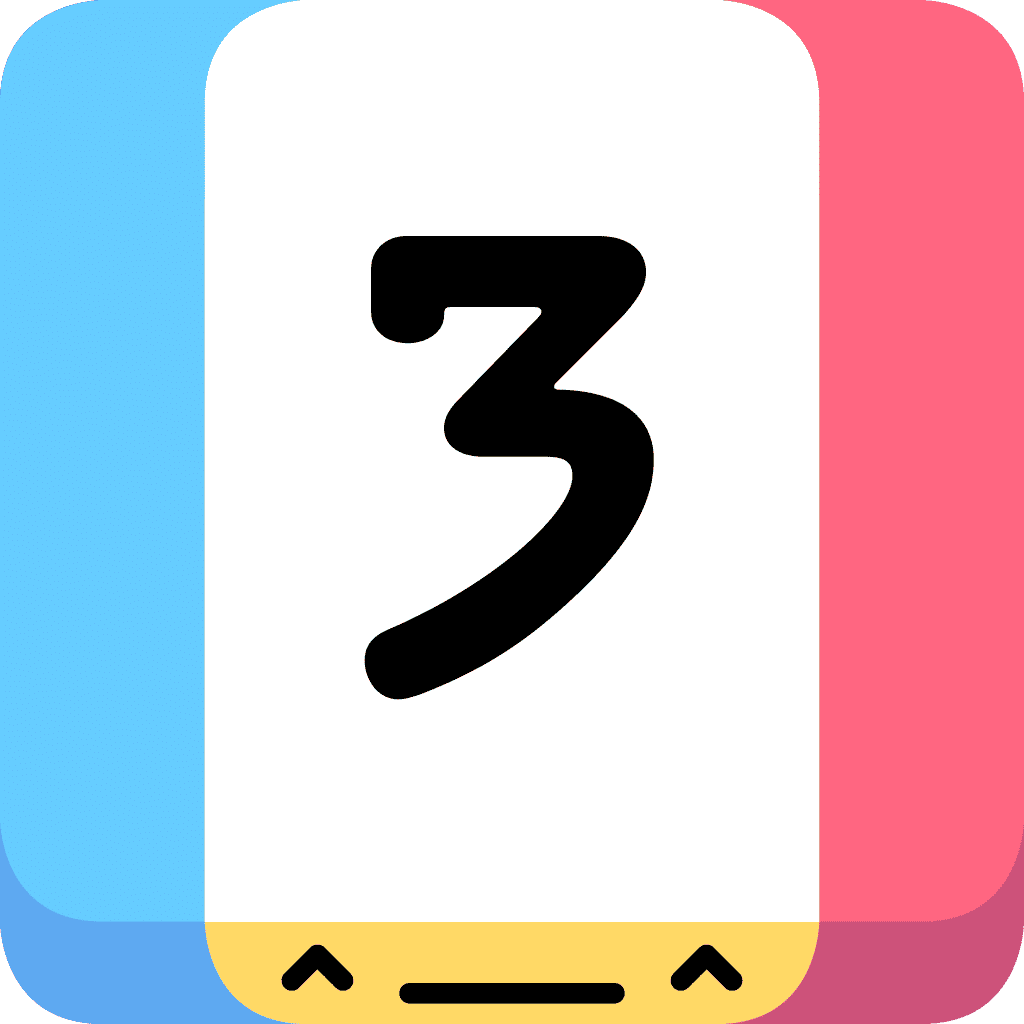 If you love to play with numbers, I can recommend an exciting puzzle game for your iPhone. It is Threes by Sirvi LLC. It is a very tiny game that won't take too much space on your device. Still, you have to use your intelligence here to be the master solver.
The more you'll solve puzzles, the more it'll become tougher. But one thing I can ensure is that this game will never let you get bored. However, you can check out more details of this exciting game right below.
Important Features
This game provides the best graphic quality with beautiful themes.

You have to use your brain quickly here as there is a time limit.

The game increases your thinking quality and brainstorming power.

It also has a lot of levels to play that comes with individual features to make you addicted.

A mind boosting sound is used here, and you'll start enjoying this game.
Pros: You can enjoy this game both on your iPhone and iPad. Besides, it will be updated every time for free and automatically.
Cons: If you don't have a premium subscription, you might have to face many Commercials.
4. Slayaway Camp
---
The Slayaway Camp is the same as what it sounds like. You have to trap, cop, and discover here. It will be a little bit insane but well-known as the best puzzle game for the iOS device you have ever played. This game is full of horror puzzles with bloody areas.
If you love to try a puzzle game blended with a horror twist, it is a must-have game for you. Besides, it has tons of levels, and so you can just keep this app as a backup option to pass your boring leisure. Let's see what's more it will offer.
Important Features
There are 140 levels to solve with 11 gut-wrenching videotapes. There's no way to get bored with it.

It provides a pack full of extra challenging puzzles that are the toughest, and you have to be extra concentrated to solve them.

This game is full of 'Gorepack' kill scenes, lawnmowers, and more, making it spooky.

The game is about killing people; if you touch cats, you'll be busted.

It is made of brutal scenes based on some horror movies, which will make it even more thrilling.
Pros: This exciting puzzle game for your iPhone comes with a twist of 80's horror movie style.
Cons: There are tons of brutal images here, and so it's not appropriate for kids.
5. Red's Kingdom
---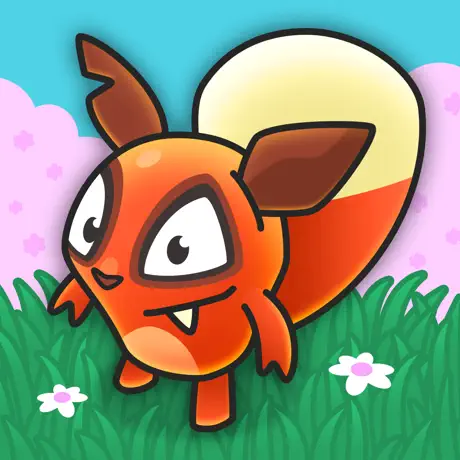 Want to try an adventurous puzzle game? Then try out this Red's Kingdom. Your father has been kidnapped by a mad king, and you have to solve puzzles and battle to save your father. The sooner you can solve it, the sooner you can win the kingdom.
The game is not that tricky initially, but you have to be a master to win it. And it will be more different when you have completed the beginning rounds. Besides, a mystical sound behind the game will boost your gaming experience.
Important Features
This game is full of action and adventurous puzzles that will soon make you addicted to it.

It has a big kingdom to explore. You have to solve the mystery and battle.

You can also discover hidden treasures, collect nuts, and unlock special powers that help you make the puzzles easier.

There are 17 wonderful areas, and there you'll always find something to make known.

You can meet new people worldwide and make friends here so that you can fight against the goons together.
Pros: This one is known as the best puzzle game for your iPhone as it lets you roam around a whole new world inside it. Besides, the gaming graphics are enough to please you.
Cons: For some of the users, it is not that complicated to solve the toughest one.
6. FRAMED
---
Let's meet FRAMED, the best free puzzle game for iPhone and iOS users. It is very challenging and offers intuitive gameplay. This game features animated comic pieces and handmade artwork. Players will have to match different objects and solve numerous puzzle pieces to meet various types of goals.
You will love its unique graphics and in-game representation. This is surely a gem in the world of puzzle games, try out now and share your thoughts after experiencing it.
Important information
Offers an award-winning game interface with beautiful graphics.

Includes encouraging jazz music and soundtracks.

Presents a rare gameplay experience with mesmerizing sound effects and a captivating storyline.

You will like its seamless touch controls, which work effortlessly on both phones and tablets.

Suitable for people of all ages and provides a user-friendly navigation system.
Pros: This is surely a unique and artistic game with rare graphic works and exciting stories. It offers a smooth and lag-free gaming experience.
Cons: Some gamers might find it unusual and avoid it for its mandatory paid access.
7. Room Escape: Cost of Jealousy
---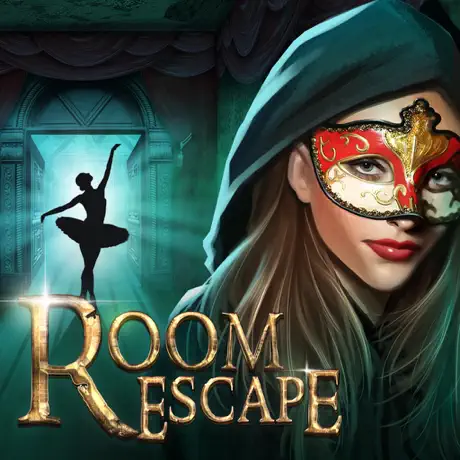 Room Escape: Cost of Jealousy is one of the most popular maze solving games for iOS. It works on both iPads and iPhones. This game is suggested for individuals above 9 years and requires at least iOS 9.0 or greater. You will like its gameplay and visual effects.
It requires you to escape from different indoor settings by matching numerous puzzles and inquiring about different objects. The plot is thrilling and full of challenges. You will like its minigames as they are essential for overall progression.
Important Features
You will have to solve a murder case as a detective to unfold the truth and mystery.

It offers comprehensive tips in the key moments.

You will have to explore different rooms by solving various kinds of puzzles.

Supports multiple languages along with English.

It offers a variety of in-game environments, which makes this game more appealing.
Pros: This game is free to play and supports multiple languages. You will love its challenging gameplay containing thriller and mystery elements.
Cons: The occasional ads and popups sometimes might create annoying situations and minor stuttering.
8. Monument Valley
---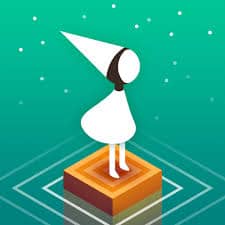 ustwo Games Ltd offers Monument Valley, a visually stunning maze solving game for iOS. This game is designed and optimized for iPads and also runs smoothly on iPhones. The game features an interesting storyline where you will have to guide a princess through numerous mazes, illusions, and hidden paths.
This exciting puzzle game for the iPhone offers beautiful in-game environments featuring exotic architectures, valleys, etc. So, get ready for an exciting new adventure, and before that, check out the following features, which will encourage you to try out even more.
Important Features
You will need at least 700Mb of free space to run this game.

Works seamlessly on devices running on iOS 9.0 or greater.

Provides unparalleled touch controls and easy gameplay.

Offers breathtaking 3D graphics along with adaptive ambient sound effects.

Supports iCloud natively for complete synchronization across all the devices from a single account.

Provides a highly addictive game world for people of all ages.
Pros: The best thing is its vivid visual representation, and another positive side is its buttery-smooth gameplay. You will love it's easy to acquire control.
Cons: Some gamers might find it with short gameplay hours and too easy to play.
9. Mini Metro
---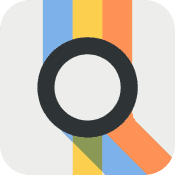 Dinosaur Polo Club Limited brought out a game on designing a subway, which is called Mini Metro. It is a challenging puzzle-solving style game. It is compatible with iPhone, iPad, and iPod touch that runs on iOS 10.0 or greater. You will like its highly responsive touch controls along with its intuitive gameplay.
In the latest update, they added two new locations and a few upgrades for the existing ones. You already realized that the game is backed by continuous improvements from the developers. So get ready and join yourself in the user's favorite subway simulator game.
Important Features
This game became Game of the Year in over 30 countries for its outstanding gameplay and in-game features.

It allows you to make subway maps for different growing cities that include more than twenty real-world cities in the game.

Offers a logical upgrade path for different features and tools in use in the game world.

Features a variety of game modes such as normal mode, endless mode, and extreme mode.

You can compete against other players and participate in daily tasks for experience and game points.

It features HD graphics and highly responsive sound effects, which elevates its overall appeal.
Pros: It provides very detailed maps for continuously improving urban metropolitans. This exciting puzzle game for iOS works flawlessly on most devices and supports multiple languages.
Cons: Some users found it to be mediocre and mechanical.
10. Riddlord: The Consequences
---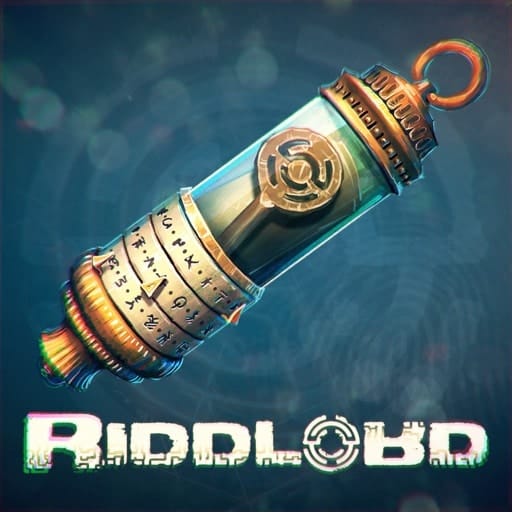 Who kidnapped Jack Reed's son? A mysterious situation has been created here. Only you can make it clear by solving thrilling puzzles. Well, it is all about the best free puzzle games for iPhone, Riddlord. This game is full of mystery where you don't know the culprit, but with your brain and logic, you have to solve the puzzles to find them.
His fate is in your hand, and you have to investigate the case. You have to show your intelligence, and only then can you master this addictive game. Want to learn more about it? You better do so.
Important Features
It is a free puzzle game, and it offers limited and optional in-app purchases.

Easter eggs puzzles will be the hardest one for this game. And you have to solve them to complete a task.

The mysterious puzzles are like the ocean as there are so many levels. You'll get lost in the ocean of puzzles.

A piece of mystical music makes the game even more playful, which comes with a combination of 3D graphics full of realistic shadows, lights, and visuals.

It is a hardcore puzzle game, and so you have to learn so many tricks and use them to solve those puzzles.
Pros: This game offers a very intuitive and smooth touch control over the screen. Besides, with old age and primitive background, it will let me feel the real mystery.
Cons: A bunch of gamers witnessed some flaws in the gameplay.
Our Recommendation
---
Well, it's time we make a shortlist of our shortest recommendations. This task has been tougher for today as almost all these 10 best puzzle games for iOS are equally compatible. They contain mystery, thrill, and praiseworthy gaming functions.
But if you ask which one is the best puzzle game, it will be different to mention one from The Room Three, The House of Da Vinci 2, and Riddlord. But if you prefer enjoying a puzzle game for free, then you should try either Room Escape or Riddlord. The other paid games again come with features that are worth getting paid for.
Finally, Insight
---
If you are at the bus stop waiting for the bus, or waiting in a line, or for someone, you must be bored. When your iOS device has sufficient power and you have the best puzzle games for the iPhone, a situation like that won't be that boring. So, install your favorite puzzle game right now to spend your leisure in excitement. Who knows, the game can make you addicted too.
However, let's meet again with something new for your iOS device. Till then, stay safe and healthy. And don't forget to share your experience of playing the game you are going to install. Also, share this content with your friends who are looking for something similar. Thank you a thousand folds for your support.