Memory gets dull with aging, not for all, but it's a common thing for most people. It does not mean that the brain got weakened; you can always strengthen your brain power with a few exercises of your brain's cognitive processes. You can do that easily on your iPhone or iPad. AppStore is filled with lots of self improvising brain games for iPhone. A lot of those games use certified methods for brain training in their game environment. You will get a suitable one for free, some might require paid subscriptions, but these games are beneficial for improving your brain power and memory over time.
Best Brain Games for iPhone/iOS
---
Brains games will always be exciting only if you have good logical thinking ability. However, we have tried a lot of brain games for iOS already. Some of them are quite compatible. We also found some games that are very much creative and unique.
And we tried to list them together so that you get to learn all these best brain games in one place. You may not like all of them. To find the most appropriate one for you, it's better to check their short details we have attached in the list.
1. Lumosity: Brain Training
---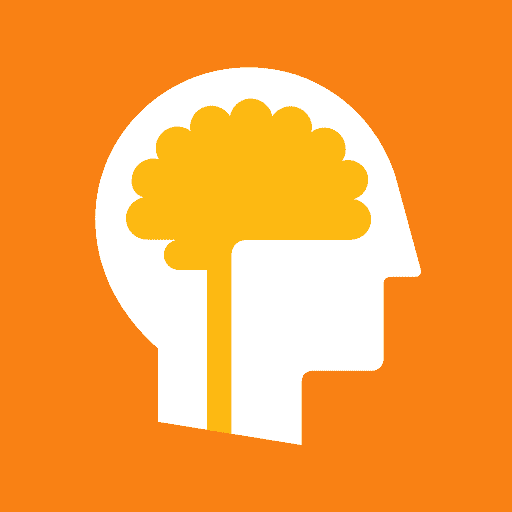 Lumos Lab brings an amazing way to check your IQ and to train your brain activity. Lumosity is a mind game for iPhone that basically transforms cognitive and neuropsychological tasks into exciting games. So, it is not just a game, but the storage of a good number of mini-games.
You need to use your logical thinking, scientific explaining capability, and brain to solve all these puzzles. All these science-based games are designed in a way that will improve your memory, attention, cognitive skill, flexibility, speed, and problem-solving ability.
Important Features
You can begin the game with a free 10-minute test that will help you test your baseline score.

There will be more than 40 different games to try.

This game will show your performance with a detailed report.

This game is integrated with the most popular languages, so you don't have to play it in English.

You are allowed to make a personalized set of games from a collection of different games.
Pros: It is developing day by day. So, you will get new features and tests regularly.
Cons: The customer support of this game is not very active, according to some users.
2. Left vs. Right
---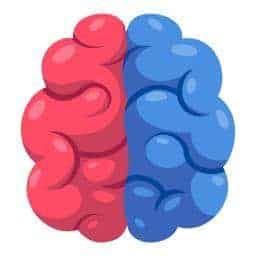 If you ask someone about the most popular and free brain game for iPhone, a big part of them will go for Left vs. Right. Mochibits developed this game in a unique way that will let you exercise your gray matter regularly. You can test your power of memory, problem-solving ability, attention, awareness, adaptability, reasoning, reflex, and patience while playing this game.
However, you will find lots of games with different categories here. Using the colorblind mode, you can play a unique game too.
Important Features
There will be 6 different categories of games designed to test different IQ skills.

In total, there will be 51 games in different categories.

You can play this game for free, but for the premium subscription, you have to pay.

It will show your score history and analyze your performance.

After winning levels, you can collect tokens and use them to unlock some of the premium levels.
Pros: There is a special category for the strength level called "just right challenge".
3. Brain Dots
---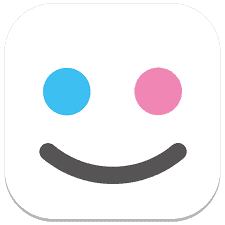 There will be two dots. One is blue, and another is pink. These two dots want to be together. But they are positioning in two different places. All you have to do is tracing some lines to help them come together. Sounds easy and funny, right? It is Brain Dots I am talking about. It may seem funny, but not as easy as you think.
You have to be aware of the power of gravity. Neither the dots will stay straight nor the lines you will draw. So, you have to use your brains to find the appropriate line placement and draw it.
Important Features
This game is good to improve your flexibility in thinking.

You can collect over 25 different types of pens with a variety of colors and sizes.

You can share your achievements on different social media.

More than 3 million stages have already been created for this game. So, there is no way you can be disappointed by the number of levels.

It has a twist of elements of riddle and "Escape the Room" features that make it even more exciting.
Pros: This game is good for players of any age.
Cons: Commercials in the levels irritate some of the users.
4. Peak – Brain Training
---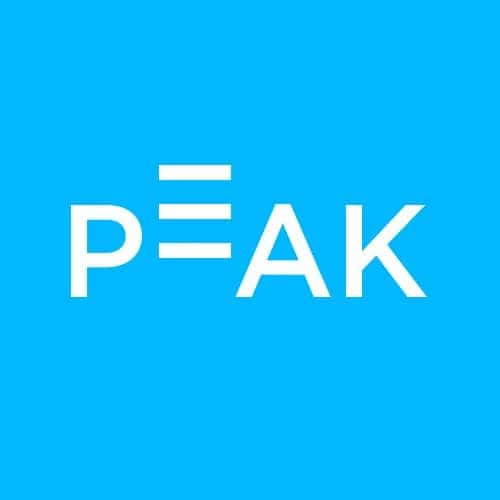 If you are looking for a mind game for your iPhone that contains Apple Watch integration, you should try Peak. This brain training game is specifically developed to help you with expanding your cognitive power and mental strength. Lots of mini-sized mind games are categorized into different types.
You can choose whichever you love to try first. The insights into your performance will show your level of mental strength and IQ. So, you can test your ability with this game very easily.
Important Features
There are more than 45 different funny and reward-winning games.

6 different categories of games are developed to boost your brainpower.

Coffee break is a type of game that you can try to relax.

Some kill based workouts will be there, including Weakest Link, Low Rank, etc.

This multiplayer brain game for iOS lets you compete with your friends.
Pros: This game provides you with an opportunity to join the advanced Training modules to develop a collaboration with university students and scientists.
Cons: Fullscreen 30-second commercials ruin the interest of some players.
5. Clockwork Brain Training | Memory & Attention Game
---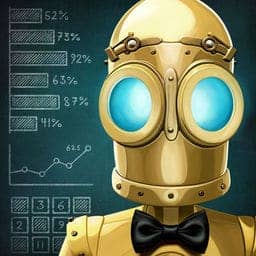 You can now improve your cognitive skill by playing an effective mind game for the iPhone and iPad, Clockwork Brain Training. Memory, Attention, Reasoning, Dexterity, and Language are five specific areas you should have enough skill on. And this game is built to improve your skill in these five particular areas. The game developer was inspired by Victorian Steampunk and Mayan art. So, they built a hand-painted background in each of these bit-sized brain training games.
Important Features
The background of this game is decorated with ancient elements and wallpapers.

More than 17 challenging mind games will be there to sharpen your memory.

You can collect tokens to unlock new gaming modes.

When things seem very difficult for you, you can get hints from some powerful Petbots.

If you want to get some rough and tough levels, you try the difficult Insane rounds.
Pros: This game views weekly and monthly graphs to show your progression in your performance.
Download
6. Tricky Test 2™: Genius Brain?
---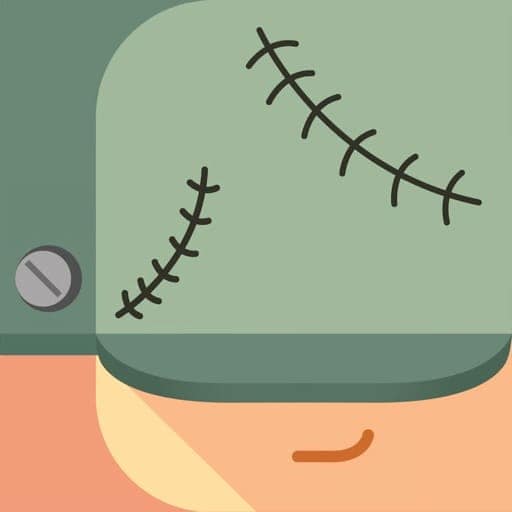 Orangenose Studios also launched a very efficient brain training game for iPad and iPhone users. Tricky Test is one I am talking about. This powerful brain game is developed to help you test your cognitive skill, memory, and mental strength. You can also check the IQ level of yourself and your friends using this game.
I don't think it will be very easy to play. You can't use your mechanical gaming strength or physical power to win, but your intelligence and brain will only work to get the absurd solutions to these puzzles.
Important Features
This game will set a timer to solve puzzles in the given time. So, you have to be careful while thinking about the solution.

You will get around 111 puzzles and brain teasers that you can solve only in 120 minutes.

You can boost your mathematical analytic ability by playing "Find Out if You're a Genius″.

"Test Your Friends Mode" is another tricky level that you can use to challenge your friends.

You can't answer the puzzles and teasers accurately if you don't think out of the box.
Pros: This game is developed for playing with family members and friends.
Download
7. The Moron Test: IQ Brain Games
---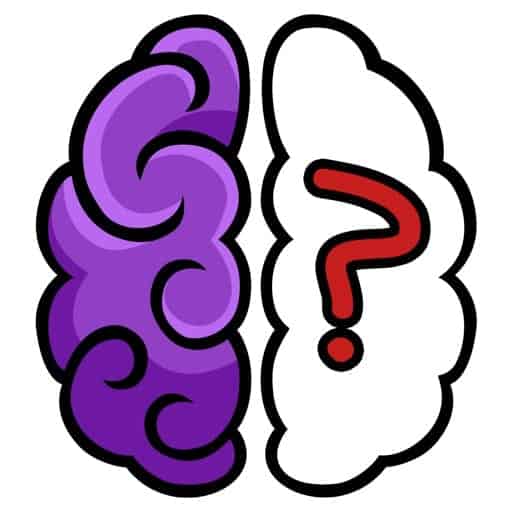 Try The Moron Test if you love to play the funniest free brain game for your iPhone. These brain teasers are developed to check how intelligent you are. At the same time, it will show you your skill and strength of your memory, math, patience, reading comprehension, problem-solving ability, and awareness. However, it's not a very difficult testing game. You can even suggest it to your kids, and I am sure that it will help you improve their quick thinking capability.
Important Features
There are 6 different levels full of challenging mind games.

Over a hundred games are available in different categories.

There are tons of funny characters, and the music is also very entertaining.

This game shows a global leaderboard and achievement lists.

You can try memory games, knowledge games, trivia games, and logic games.
Pros: Shape puzzles are the most entertaining and challenging part of this game.
Cons: Some players think it a little bit easier and suggest it for the kids and teenagers.
8. 100 Logic Games – Time Killers
---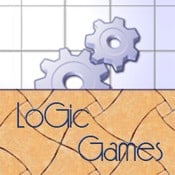 Let's check out 100 Logic Games – Time Killers by Andrea Sabbatini. It is a great puzzle style brain game for iPhone. This game is suitable for iPad and iPod touch devices too. The game interface is highly accessible and rated for players over 4 years old. If you like sudoku, this game will surely provide you with quality time.
It includes hundreds of minigames containing sudoku, puzzles, matching, and other brain exercising tasks. This game is free to play and requires an in-app purchase for having an ad-free environment.
Important Features
Offers around ten thousand levels for puzzle games.

Includes a pinch-zoom function for puzzles.

You can take notes within the game while solving complex puzzles.

It offers very swift and snappy operations and includes timed hints facilities.

You can check the progression conditions for all the mini-games individually.

Includes supportive puzzles and problem-solving games dedicated to brain stimulation.
Pros: It integrates Game Center facilities with leaderboards access. You will like its automatic saving facilities and super-fast responsiveness.
Cons: Some users faced sudden loading issues while playing for a long time.
9. IQ Test: Brain Cognitive Games
---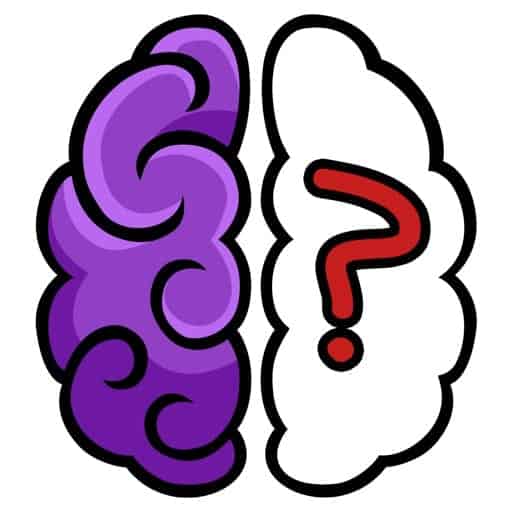 IQ Test: Brain Cognitive Games by Games for Friends LLC is a unique and free brain game for iOS. It is compatible with iPad and iPod touch devices too. IQ games are quite challenging yet self-improving. It gives the users a hint of their IQ. So, test yourself now; you might be among the 2 percent of people with a high IQ.
This game uses the Culture-free testing method by R. Cattell. The interface is very smooth, and you will love the responsiveness of the whole ecosystem.
Important Features
Offers professional grade tasting methods for reliable IQ tests.

You can test the intelligence level of your friends and family members.

As it provides 100 percent certified test results, this will surely boost your self-esteem as you know about your real IQ level.

It offers functions that let you know your intellectual age.

Allows advanced comparison systems, and users can find out about celebrities who are similar or close to their IQ level.
Pros: It is free to download and widely accessible. The results are provided in numbers that are highly comprehensible.
Cons: Some users did not like the process of paid access to useful features.
10. Brain Training
---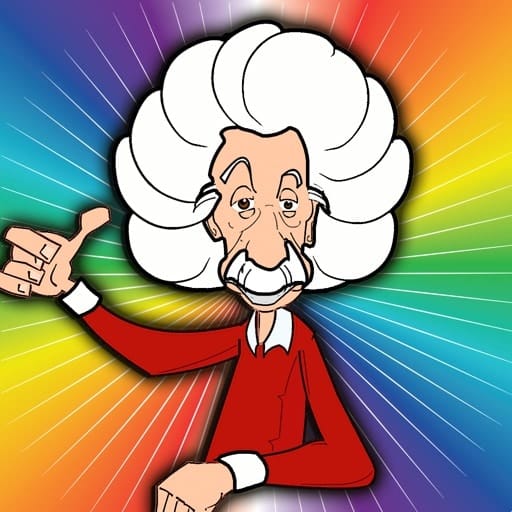 Mastersoft Ltd offers Brain Training, a free to play brain game for iPad. It is rated for users over 4 years and works smoothly on iPad and other supported iOS devices. This game is highly appreciated by the players for its collection of 20 different minigames. You will love the puzzles and the overall gameplay system.
It is equipped with Game Center facilities, so the players will be able to check leaderboards. Don't wait; get ready to compete with your friends, and reach different milestones of the game.
Important Features
Covers all the aptitudes such as logic, word knowledge, math, music, memory, puzzles, concentration levels, spatial, etc.

Offers daily tests with different difficulty levels.

You will be able to check the improvement ratios of your IQ by giving tests every day.

Includes lots of challenging puzzles to solve and regular IQ exams of four different types.

This game is suitable for people of all ages and offers challenging tasks that require operations from both the left and right sides of the brain.
Pros: It provides test results with full details and suggestions for possible improvements. The game interface and overall navigation system are very snappy and smooth.
Cons: Some players found the game too hard to solve.
Our Recommendation
---
It is the toughest part today to fewer the list of recommendations. You must see that all these 10 best brain games for your iPad and iPhone are near to be equally challenging and exciting. However, Brain Training and Lumosity are the hardest games among them. If you don't like to try them and plan to spend your time with less attention, try The Moron Test or Brain Dots.
And if we think rationally, no prioritizing level of hardness, the Left vs. Right will be the best for you. If you spend a few minutes checking the details, I think you have already got your answer.
Finally, Insights
---
You have now learned about the best brain games for iPhone/iOS and iPad. If you really wish to improve your IQ and mental strength, then these games are a must-have for you. They are scientifically tested to do so. That's why I suggest not to spend your time on silly games that will do nothing but to make you addicted and try these brain teasers. After trying one, please share how you are doing with that. Your experience will motivate others to try the game. Thank you for your endless support.