It is true that most often, we use popular streaming apps like Spotify or SoundCloud; still, some of us love to stick with the traditional radio apps. And if you are searching for those apps, then this content is the right place for you to choose the best radio apps for your iPhone, iPad, or any Apple device.
Despite being a traditional medium of entertainment, new technology has changed the radio functions in different ways. Many app developers also used those developed modern radio functions and launched modern radio apps with new looks.
These radio apps ain't like the old day's radio boxes but sometimes better than some of the modern streaming apps. Moreover, millions of radio stations have developed their respective presentations, and you can enjoy them from anywhere, anytime. So, if you wish to get the old days radio experience back with some modern twist, this content is just for you.
Best Radio Apps for iPhone/iOS
---
Today, we aimed to introduce you to the best radio apps for iPhone in detail. For that, we tried a lot of apps already. Some of them frustrated us with a poor connection, fewer channels, an irritating interface, etc. But some are also there that can suffice your expectations from a mere radio app.
However, four issues we prioritized when choosing the best apps. A number of channels, access to local and global stations, updates, and interface. And all these 10 apps perform the best in these cases. So, let's have a look over the short details of these apps.
1. TuneIn Radio: News & Podcasts
---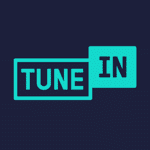 TuneIn brought the most popular radio app, and you shouldn't miss it anyway. They named it TuneIn Radio, and it covers almost all the categories for a radio channel. Whether you are interested in music, weather, news, or sports, this powerful app will bring everything near you within a second.
There are tons of radio channels available, and you can search for your favorite one using a very convenient search option. Also, the homepage is perfectly designed with a straightforward design too.
Important Features
It streams more than 1 lakhs of FM and AM and radio stations.

This app lets you get updates from popular news channels like CNN, BBC, MSNBC, FOX News Radio, and NPR.

Sports lovers can learn about sports news from local, national, and global stations.

You can keep a list of all your favorite podcasts and new channels in the favorite folder.

This app will notify you just on the time when your favorite shows will be aired.
Pros: This app streams from radio stations of over 197 countries. Plus,
Cons: Frequent commercials irritate some of its users.
2. RADIO.COM
---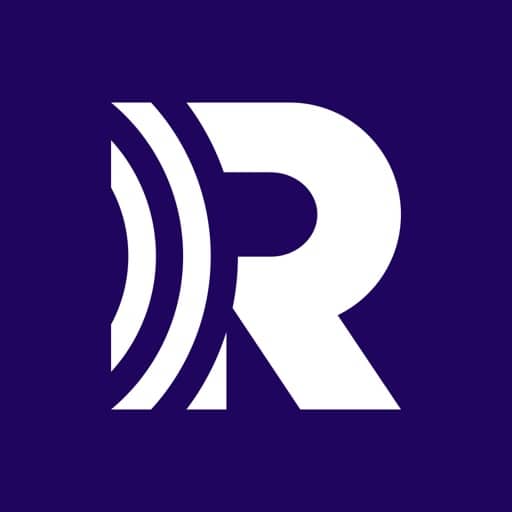 If you are looking for an app that lets you access unlimited free podcasts and radio shows, then I have an option for you. Try RADIO.COM by Entercom Communication Corp. This app became famous among the listeners overnight because of its variants of categories. You can enjoy shows on music, sports, weather, podcasts, talk shows, news, and similar.
A practical and straightforward interface assures a comfortable user experience, and also, there is no hidden charge at all. Moreover, you can simultaneously switch from one channel to another and save all your favorite channels in one folder.
Important Features
You can listen to the channels of different shows and from different countries 24/7.

Over 700 channels on music, sports, news, weather, etc., are available in this app.

You can connect this app with Bluetooth and AirPlay to use the smart speaker.

It will notify you when your favorite show will be aired and alert you about the breaking news.

It is mostly recommended for the sports lover as it has a connection with tons of sports channels.
Pros: More than 20 extra Christmas special holiday music stations are available only in this radio app.
Cons: Some users complain about its poor car-play implementation.
3. myTuner Radio – Live Stations
---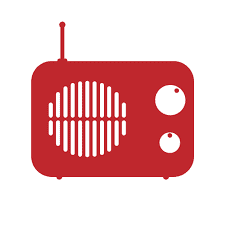 To enjoy thousands of radio stations from any corner of the world, you can also try myTuber Radio. It is one of the best radio apps for your iPhone that is launched by Appgeneration Software. This app includes a network of radio stations from over 200 countries. The developer offers this app for free with a few optional in-app purchases.
It also offers a hand-free option. You can use this app to listen to your favorite shows while driving or doing your job in the conscience of that. The following features will tell more about this app.
Important Features
Over 50,000 radio stations have access to this app.

This app lets you enjoy millions of musical podcasts and live music shows.

You can keep all your favorite channels in one folder and get access to them instantly.

You can also make playlists frequently and listen to the songs anytime.

The convenient search option is very smart. You can search for channels and shows by genres, countries, artists, and similar.
Pros: This radio app works great on any of your Apple devices. Additionally, its fast and simple interface will suffice your expectations.
Cons: This app isn't integrated with the MiFi hearing aid.
4. Radio Tuner – Live FM Stations
---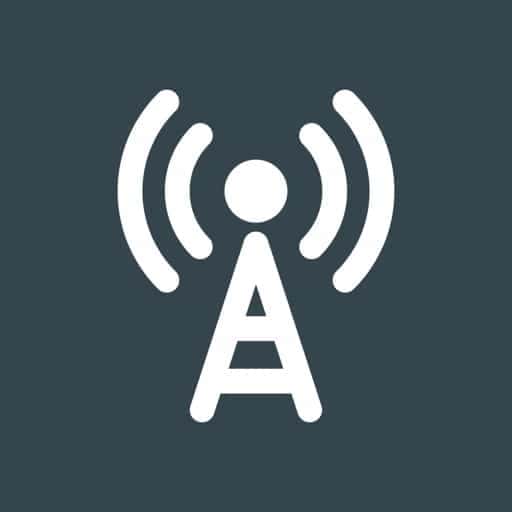 Radio Tuner is the next app I am going to recommend for its exceptional functions and huge storage of radio stations. But the best part of this app is its simple interface that comes with a powerful networking system. You can enjoy your favorite TV shows, sports, music, podcasts, and news using this app from any place in the world. The homepage is indeed decorated finely, and you will search any channel using a very convenient search option.
Important features
Over seventy thousands of radio stations have access to this app, and you can enjoy them from anywhere in the world.

It supports a background play mode that lets you use it hands-free while driving or doing something else.

This app contains very smart search and filter options.

In the list of favorites, you can add and delete channels with only one tap.

It can be integrated with Apple Watch and supports lock screen audio control.
Pros: A customizable notification bar will inform you about the time of your favorite shows. Additionally, New stations will be added and updated automatically.
Cons: With this app, you cannot record a show for more than 30 minutes at once.
5. RadioApp – A Simple Radio
---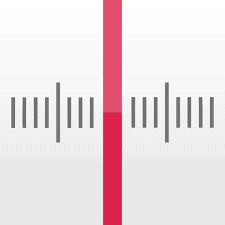 If you wish to try the simplest and free radio app for your iPhone, then the best option will be RadioApp, A simple Radio. With a fast and practical interface, this app will provide you with the best radio tuning experience. This app is mostly recommended to those who love to enjoy the local radio stations. Still, this app includes access to popular radio stations of almost all countries. But you will need a stable internet connection for that.
Important Features
A unique analog Am and FM radio tuner are available here.

To seek stations and switch one from another, you can use remote control.

A very smart and fast search bar is there with multiple filtering options.

You can use an alarm clock to get notifications when your favorite shows are aired.

This app smoothly runs on any Apple device, and it is free to use only with some optional in-app purchases.
Pros: You can add a sleep timer so that you can sleep while listening to your favorite shows, not worrying about when to stop the radio.
Cons: With the free version, you cannot save so many channels in the list of favorites.
6. Radio FM & AM!
---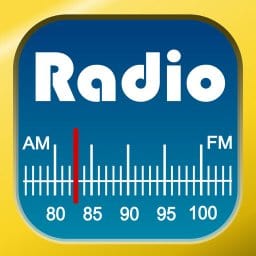 Tasmanic Edition developed a compact-sized and handy radio app, and I don't think you should miss it either. Radio FM & AM is the one I am talking about. I will highly recommend this app to those who love to enjoy foreign radio stations more.
Because this app has the smoothest access to the most popular radio shows of different countries and your location will never be a matter in this case. Still, you can enjoy all the locations too. However, using this app is easy as the home is decorated with a decent and light interface. Let's see what's more it will provide.
Important Features
Ten thousand radio stations have already been included in the database of this app, and you can enjoy them for free.

You can use a sleep timer and alarm to get notified before your favorite show is going to be aired.

Background play mode will let you enjoy listening to the shows when even using another app.

In the discover folder, you can explore and find new radio stations too.

You will need a stable internet connection to enjoy different radio stations using this app.
Pros: This flexible radio app lets you browse shows of different categories using a smart filtering tool.
Cons: Some users find it complicated to get access to the local stations frequently.
7. Simple Radio – Live AM FM App
---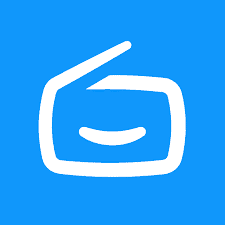 You can tune into all your favorite radio stations from local, national, and global aspects. For that, you can use Simple Radio by Streema. This app has become popular as one of the most versatile and handy radio apps for your iPhone and iPad. In fact, you can connect it with your Apple Watch.
Whether it is about news, music, or sports, this radio app will always bring the best stations for you. Additionally, you can browse new stations, both local and foreign, and find your favorite shows.
Important features
This app will send your notification about all the breaking news.

A hand-free option will let you enjoy this app while doing something else, even while driving.

Over 50 thousands of radio stations from worldwide are available in this versatile radio app.

Just one tap is enough to save your favorite radio station and shows.

There is a specific genre of shows that helps you learn different foreign languages.
Pros: You can browse using a filter for specific musical genres and sports tournaments.
Cons: Sometimes, the shows are paused because of Commercials, and users don't like this issue anyway.
8. radio.net – Live FM radio app
---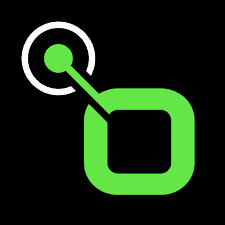 If you are looking for a radio app that will run smoothly both on your iPhone, iPad, and Apple TV, then you should try radio.net first. It is a live FM radio app that contains access to tons of radio stations all over the world. A simple homepage and a light interface make this app comfortable and easy to use. Besides, there is a smart search bar that will find your favorite shows and channels instantly. You can have a look over the following features to learn more about this app.
Important features
You can enjoy over 30,000 radio stations from different countries.

This app lets you save your favorite local and global radio channels and shows.

All the new and updated channels will be added automatically. You need a stable internet connection for that.

You can listen to over 6 million podcasts and save your favorite playlists.

Notification, sleep timer, background play mode, and many other useful functions are also available here.
Pros: An advanced filter will help you browse channels by genres, cities, themes, countries, and similar. Plus, the episode downloading option is available too.
Cons: Often, you may have to face unstable connections due to some technical issues.
9. Jazz Radio – Enjoy Great Music
---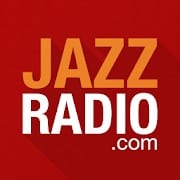 Digitally Imported Inc. gives you Jazz Radio, one of the most versatile radio apps for iPhone. It is free to use for a limited time with in-app purchase options besides. This radio app covers over 35 channels that are known for broadcasting jazz music from around the world.
If you want to hear American jewels of jazz, then Jazz Radio will certainly be your lifetime music partner. You can also share your favorite music on social platforms, such as Facebook, Twitter, and so on.
Important Features
This app supports CarPlay natively, allowing users to listen to music while driving.

It supports background processing for seamless music sessions.

Users can control the audio and other sound effects from the lock screen.

It allows saving channels in the favorite list for quick access.

This app includes data-saving facilities and a dedicated sleep timer function.

It offers a very colorful user interface with a widely accessible navigation system.
Pros: This app offers its users to freely choose data streaming media, whether WiFi networks or cellular data packages. Additionally, it renders the best possible sound, and users can choose from the available audio formats.
Cons: Some users did not like the app interface.
10. Jango Radio – Streaming Music
---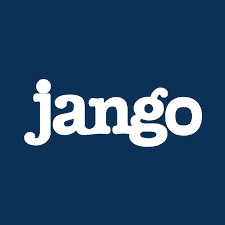 Jango Radio is a free-to-use radio app, and it is the final option for today. Well, this app offers a very beautiful UI and does not require any extra subscriptions to access all its features. Users will be able to hear music 24/7 without any restrictions. It offers updated playlists with current Top 100, Top 50, Jazz, Rock, Classic, Country music, etc.
There are over 100 radio stations for music and live shows available within the app database. Users can arrange their playlists and favorite stations as they wish for quick access. The following features will surely motivate you to keep it on your iPhone today.
Important Features
It works smoothly on iPad and iPod touch; moreover, the touch-responsive within the app is blazing fast.

Users can make their personalized radio stations with their favorite music genres and artists.

It allows changing the audio quality and sound effects from the app.

Users will discover new content and artists every day as the database is always updating.

This app gives the freedom to tune up the pre-existing radio stations as the users wish.

It renders studio-grade sound quality over any output, whether headphones or other sound systems.
Pros: It is completely free to use and does not include any ads within the app interface. Users can also share their playlists and favorite music stations on social platforms such as Facebook, Twitter, etc.
Our Recommendations
---
Like most other times, it is the most critical part of today. I have already introduced you to the 10 best radio apps for your iPhone and iPad. Additionally, I have added the best parts of these apps. So, choosing one or two becomes tough as well. But we are aware of some of you who are always confused, isn't it?
Well, while checking the apps' performance, we remember to find out the best one or two. And today, we got TuneIn Radio and myTuner Radio. They have the most number of good user reviews and include access to the most number of channels. But you can check the other apps too. They are also compatible enough to meet your demands.
Finally, Insights
---
We use the radio app, not just for music. A good radio app contains channels for sports, weather, news, business, talk shows, podcasts, musical shows, and many more. So, whatever your favorite genre will be, the radio apps mentioned already will provide you with their best performance.
So, don't stay still and install the app you think will be the best for you. Also, share about how it would perform with us. You know, your interaction with us is the best motivation that helps us to work harder. Thank you a thousand folds for staying together.