We cannot enjoy all our favorite live shows always due to our busy schedules. But once you have an Apple device, you don't have to worry about it. Just try a podcast app that will let you enjoy all your favorite shows live and even later with the recorded version. So, you can enjoy them when driving or doing your regular activities. A podcast app does not just playback episodes of your favorite programs but also has a lot more to offer. Most of the podcast apps will provide you with the best music experience possible. So, to boost your listening experience, you should give it a try on the best podcast app for your iPhone.
Best Podcast Apps for iPhone
---
We have experienced plenty of podcast apps for iOS and macOS. Some disappointed us, while the others just mesmerized us. They even go beyond the management tools we expected. We also found some standout podcast recording apps that let you record and publish your own podcasts. So, check out our collection of the 10 best podcast apps that will definitely uplift your music and program listening experience.
1. RadioPublic – The Podcast App
---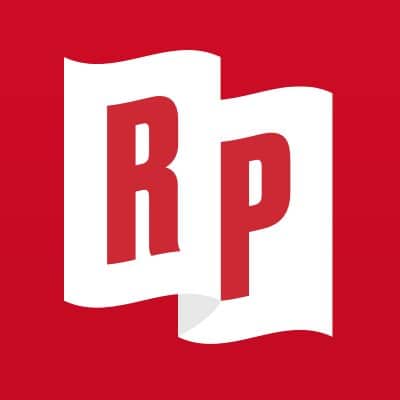 To boost your live podcast listening experience, you can try RadioPublic, one of the most popular podcast apps for iPhone. It's a free app, and it comes with a straightforward and mobile-friendly interface. But it also supports a great iPad performance.
Besides, the comfortable layouts and excellent functions of this app must impress you in no time. You can explore its huge podcast catalogs and enjoy your favorite one anytime. And which one you find to be your favorite one, download it and enjoy it even when you don't have an internet connection.
Important Features
You can enjoy podcast shows continuously without downloading them by just tap play & stream episodes.

You can gather your favorite shows in a smart folder and a favorite list.

This app lets you filter shows by genre, time, category, author, etc.

You can follow your favorite shows, and this app will notify you about all updates of that show.

Using your social media accounts, you can share podcasts with your friends.

It lets you add episodes to your queue if you want to create a playlist.
Pros: By using OPML import, you can export and import shows. Also, This app lets you add your podcasts with the private Patreon RSS feeds.
Cons: You may have to face problems with some of its unresponsive buttons.
Download
2. Stitcher for Podcast
---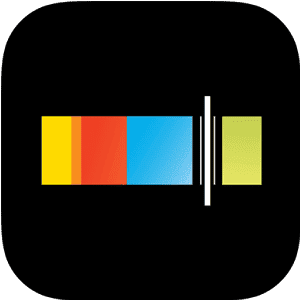 If you wish to experience a faster and easier podcast app, you should try Stitcher for Podcast. This newly rebuilt podcast app for iPad offers shows from Wondery, WNYC, the New York Times, NPR, Earwolf, Exactly Right, and others. You can keep your favorite shows bookmarked and also download them so that you can enjoy them even without an internet connection. Using this app is easy and fun because of its user-friendly interface. Also, it has a very active search box that lets you find a podcast instantly.
Important Features
Lets you filter podcasts by genre, time, author, and category.

It offers a customizable download option on a per-show basis way.

Provides a very high-quality audio and music system.

This app comes with an interface integrated with lots of language supports.

This handy app doesn't need too much space on your device.

To get an ad-free free environment with unlimited access, you can sign up for an affordable subscription package.
Pros: It is integrated with Amazon Alexa and Apple watch. You can sign in it with any of your Google, Email, and social media accounts.
Cons: Some users are not happy with the user interface and some basic functions of this app.
3. Podbean Podcast App & Player
---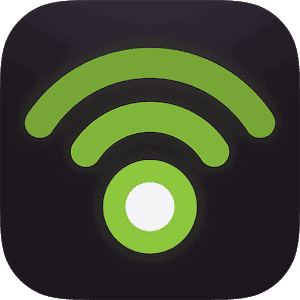 Podbean Tech LLC has another best podcast app for iOS, and we call it Podbean Podcast App & Player. Basically, it is a free podcast app, but you have to pay for a premium subscription. Besides podcasts, this app lets you enjoy unlimited audio live stream, FM, radio, and audiobook.
Intelligent interface, satisfying speed, volume boost, and customizable playlist are here with this app to boost your podcast experience. Want to learn more? The following features below will disclose more about this app.
Important Features
This app lets you enjoy access to over 50 million episodes of podcasts.

You can use the search bar to find podcasts by their names, episode names, or author names.

It supports CarPay, and you can also use the sleep timer function.

This app lets you engage with the hosts and send reward gifts to them.

Let's you make a list of favorite podcasts and view the history with a few clicks.
Pros: This app is integrated with Amazon Alexa. Plus, the user interface comes with a considerable number of language supports.
Cons: Some users have questioned its poor interface.
4. Pocket Casts
---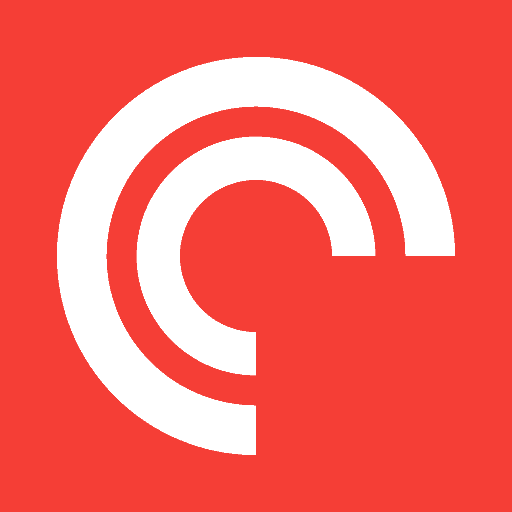 Let's talk about Pocket Casts, free to use podcast apps for iPhone. It offers a very modern yet minimalistic app interface with lots of existing features. According to most of its users, it is regarded as one of the most reliable platforms for podcasts.
This app provides a smooth audio playing experience with high-quality sound effects. You can play all your favorite audio and video shows with ease. The navigation system is very user-friendly, and users can easily operate any available functions.
Important Features
Offers a handy homepage with updated contents and logical suggestions.

It supports dark mode and includes themes that let the users change the app's appearance.

You can share and listen to your favorite podcasts on CarPlay, AirPlay, Chromecast, and other supported platforms.

Works flawlessly on iPhones and iPads running on iOS 12.0 or later and consumes minimal system resources.

Offers a lot of smart tools for users' convenience, such as advanced sync, notifications for new episodes, custom filters, automatic downloads, etc.
Pros: It offers a very smooth yet powerful playback experience. Users can use trim silence and alter the play speed options to watch or listen to their show faster than normal duration.
Cons: Some users faced minor loading issues.
5. Overcast
---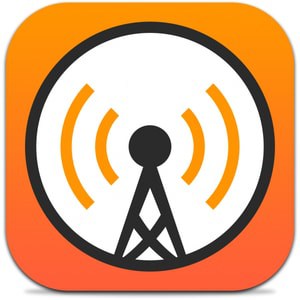 Overcast is a modern and powerful podcast app specially designed for iPads. It is fully compatible with iPhones and iPod touch devices that run on iOS 12.0 or greater. The app interface is straightforward and accessible. Its contemporary and materialistic app design makes it even more appealing to the users.
This audio podcast app is free to use but requires a subscription to access the premium features. Overcast offers the industry's highest grade privacy for data protection and security. It does not include any 3rd party analytics and add-ons within the system.
Important Features
It offers a function called Smart Speed, which allows the users to hear their favorite shows faster without losing any sound quality.

Includes Voice Boost that offers broadcast-quality sound effects.

Supports Apple Watch with playback capabilities and provides native support for CarPlay.

Offers regular updates and personalized recommendations according to users' play history.

Includes advanced search panel and notification system for updates and new releases.

Includes sleep mode with data saving features.

Integrates custom playlists, and users can download podcasts within any hassles for offline access.
Pros: It allows the users to try out new shows with a limited trial period without a subscription. This app also includes smart filters and quick search capabilities.
Cons: Some users found minor sharing issues with 3rd party apps.
6. Player FM — Podcast App
---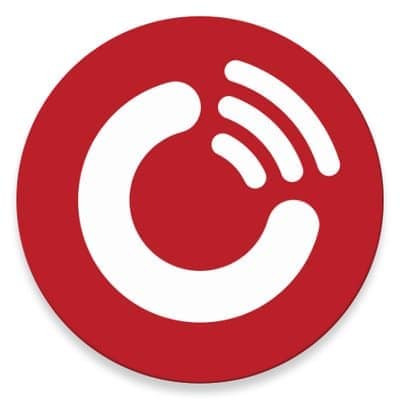 Perfect Day, LLC. Offers Player FM, a free to use podcasts app for iPhones. It works smoothly on iPads and iPod touch devices that run on iOS 11.0 or later. It is a fabulous app with lots of premium features, and surprisingly it does not consume much system resources.
There is a premium version of this app that requires you to get the subscription packages. The basic version includes over 20 million podcasts, and the list is always growing, so you don't have to worry about it much.
Important Features
Offers a huge collection of audio and video podcasts from all over the world.

Integrates a highly effective search panel and advanced filtering system.

You will enjoy all kinds of shows from numerous genres, such as education, entertainment, music, comedy, news, business, dramas, etc.

Integrates top-notch cloud synchronization, which allows you to access from multiple devices.

You will love its social sharing capabilities and personalized suggestions from new additions.

It offers a very responsive and highly customizable interface with lots of themes and colors to choose from.
Pros: Includes sleep timer set-up and sleep modes for data saving. It allows the users to create their own playlists and organize content according to their categories.
Cons: Some users faced minor loading issues while using offline mode.
7. Castbox – Podcast Player
---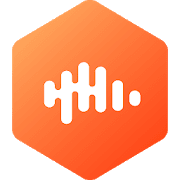 Guru Network Limited has launched Castbox, especially for iPad and iPhone users. This app includes many excellent features, and you can enjoy almost 95 million contents, including audiobooks, podcasts, FM radio, guided meditation.
With Castbox, you can discover famous podcasts on multiple topics like TV series Podcasts, Music related Podcasts, Games and Hobbies Podcasts, Talk Shows, and so on. All you need to do is find the channel, save, download, and enjoy listening to the show anytime, anywhere.
Important Features
Castbox will bring the personalized podcast suggestion based on your podcast list.

A powerful search engine will be there to bring your favorite podcasts.

You can enjoy famous audio live shows such as Waze, WazeOut Radio, SiriusXM Entertainment with this app.

Through Castbox, you will be benefited from smart speakers like Amazon Alexa, Apple HomePod.

You can simply adjust the music speed based on your listening habit.

It supports smooth streaming, and you can download your favorite audiobooks, podcasts, FM, and Radio.
Pros: To update every podcast channel, one click will be enough for the subscription. Besides, it offers options like Trim Silence, CarPlay Support, Sleep Timer, daily top podcasts list, etc.
Cons: You may face trouble for the multiple screen control system.
8. Laughable
---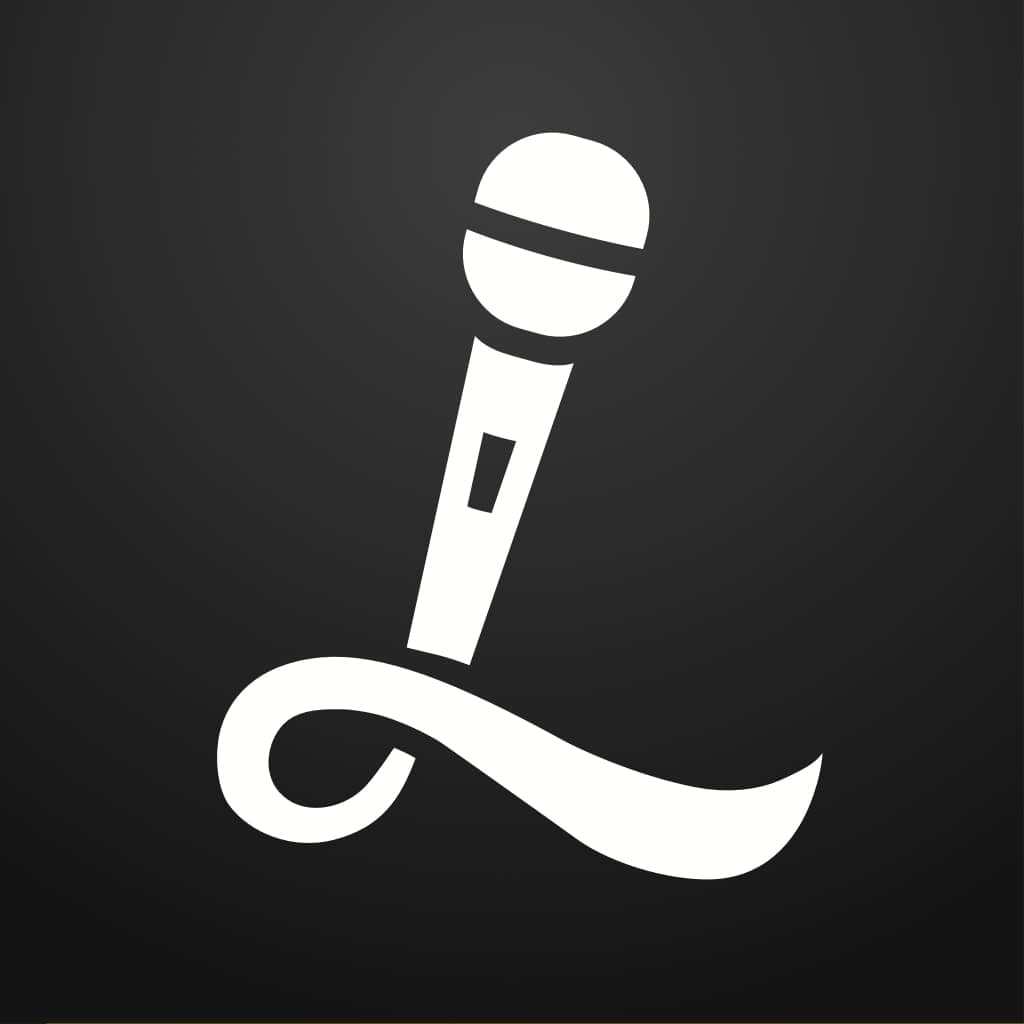 Enjoy your favorite live comedian show with Laughable. It is one of the best podcast apps for the iPhone, especially suggested for comedy lovers. Not just tons of comedy podcasts, this app also lets you follow various artists' profiles, actors, politicians, journalists, and many more public figures.
Besides, laughable has come with a straightforward interface, and once you subscribe to any channel, it will deliver countless episodes of your favorite voice. Still not impressed? Don't swipe, and this app has more to offer.
Important Features
Once you subscribe to someone's profile through Laughable, it will notify you about all the updates and upcoming shows.

This app always keeps a record of your favorite public figure's appearance so that you can keep track and be on the flow with them.

It also includes non-comedy podcasts like J.K Rowling, Sam Harris, Richard Branson, Elon Musk, Shonda Rhimes, and many other celebrities.

This podcast app offers essential options like recommendations, multiple playback speeds, a sleep timer, etc.

Laughable allows offline listening so you can enjoy audio anywhere without an internet connection.
Pros: This app offers a 20 days free subscription, and you are allowed to cancel it anytime. Also, it supports the CarPlay option that lets you use it hands-free while driving.
Cons: Sometimes, you may face trouble due to a poor quality audio system.
Download
9. TuneIn Radio: News & Podcasts
---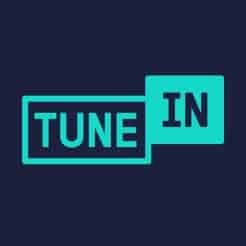 If you want to enjoy sports, music, live news, podcasts, and radio in one place, then TuneIn Radio will be an excellent choice for you. It is not just a podcast app for iPhone, but it is a live radio player that informs you of updates from national and global sources. You can easily connect yourself with CNN, BBC, Fox News Radio, and NPR.
Furthermore, it will let you subscribe to your favorite podcasts like RadioLab, TED Radio Hour, and top-rated hits such as NPR's Up First, NYT's The Daily, The Joe Rogan Experience, and many more. Let's see whats more it will offer.
Important Features
You will find this app available in many connected devices like Amazon Echo and Alexa, Apple Watch, CarPlay, Chromecast, Sonos, and Bose.

Based on your music taste and mood, you can jump into the best AM/FM stations.

With TuneIn, you can enjoy live sports updates from ESPN Radio and talkSPORT, and it will bring news of Football, Basketball, Baseball, Hockey, etc.

There will be 100,000 radio stations, and you will face very few commercials so you can enjoy listening to the show.

Get updates 24/7 from this app, and it lets you download your favorite shows and enjoy offline.
Pros: Active search box lets you find the show you are search instantly. Besides, it is a completely commercial-free podcast app.
Cons: Very few users have questioned the poor streaming quality of this app.
10. Spotify: Music and podcasts
---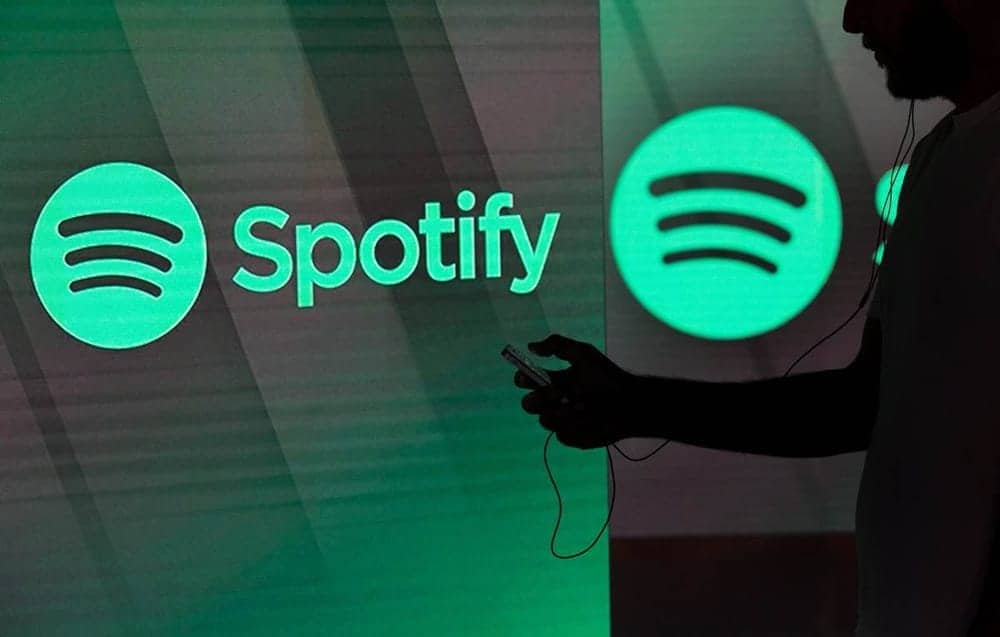 There are some classic music apps that provide the best podcast experience, and Spotify is one of them. It is mainly known as a popular music app, but its streaming and podcast quality and beyond anyone's expectations. The most satisfying sound quality is the best part of this app.
Besides, this app will help you find new podcast shows as it recommends them researching your taste and previous playlists. Also, this handy app offers a huge amount of podcasts that may be tough to find anywhere.
Important Features
Some commercials may appear, but it is a completely free podcast app.

You can download your favorite shows and enjoy them without an internet connection.

It is one of the best podcast apps for Mac, and also it supports Apple Watch integration.

It lets you control the playback with Siri using your voice only.

A better synchronization option lets you use it on different devices with one account.
Pros: You can search for your favorite podcast by title, track, artist, or album. Also, this app lets you share playlists and podcasts with friends via different social media.
Cons: Some users get irritated by the commercials that stop played music or shows.
Our Recommendation
---
If you have already checked out each app's short details mentioned here, You will easily get the most appropriate one for you. Still, I can narrow down the recommendation list for you if you think you are confused. You can try the Podbean Podcast App and Castbox for a general podcast experience.
To try the best podcast app for Mac, you should try Spotify. And laughable is the best you are fond of comedy podcast shows. You can even try any app from the list as I have checked their features and mentioned them already. There is no way you will be disappointed by them.
Finally, Insights
---
A podcast app definitely works as a great entertainment source in our busy life. The following podcast apps for your iPhone have limited negative issues, and I think you enjoy using them. If you try any other compatible podcast apps before, please share them with us. Also, don't forget to share your experience using the mentioned apps to help the new people who are planning to use a podcast app. And support us with your opinion. Thank you a thousand folds for staying with us.