A strategy game includes the tactical, logistical, or strategic game. Carry situational awareness and take autonomous decisions to attain a specific goal or victory. It involves skill, decision-making capability, accurate planning, and a bit of luck. The strategy game will extricate your commander-like attitude and challenge your mind, but remember, the total success or failure will depend on your deed. So, are you ready to enjoy some of the best strategy games on your Android Device?
Best Strategy Games for Android
---
Here I will explain the 20 best strategy games for Android devices based on their popularity, functionality, and useful features. Some of them are turn-based strategy games, historical strategy games,  science fiction epics, war strategy games, etc.
1. XCOM
---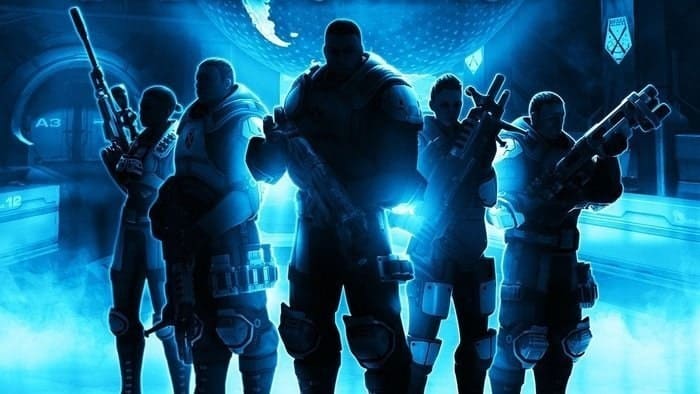 XCOM is one of the best turn-based strategy games online. Here, you will act as the commander with the mission of preventing aliens from invading earth.  As the elegant leader of XCOM, your task will be controlling your team in the mission area and banishing out the aliens.
Important Features:
Get the updated weapons to guard against the aliens.

Control the movement of your troops and place them in the exact location around the designated area.

Get the upgraded function and extraordinary power for your troop basing on success.

 Unlock new abilities WWE troops once you get back to XCOM headquarters after completion of your assigned mission.

This award-winning online strategy game has a projected realistic tactical combat system. 
2. The Battle of Polytopia
---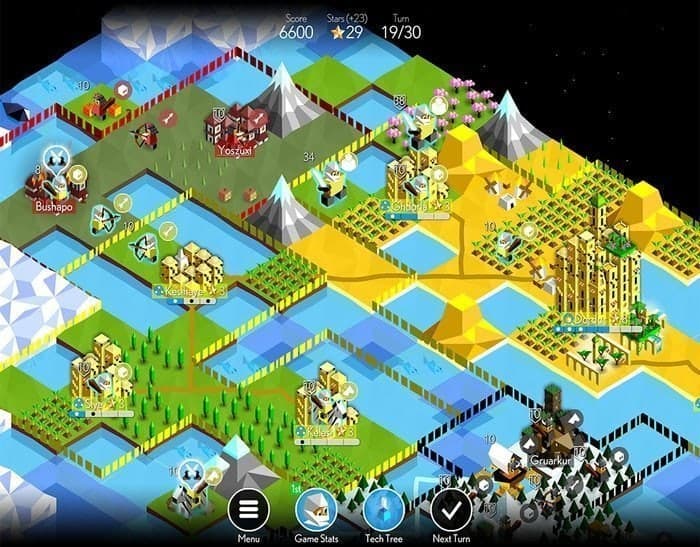 The battle of Polytopia is one of the best turn-based strategy games. Here you have to build an empire and train your warriors to fight with evil tribes. As you win, your empire will chronologically increase. It is a good strategy game where you have to think twice before you move because you will experience a unique situation.
Important Features:
Enjoy the Excellent balance of secure handling but complicated strategic situation while playing.

You can easily understand the gameplay without difficulty. 

This game is one of the best online strategy games, providing you with the perfect control system displayed on the screen.

Get a splendid design that is very suitable for mobile devices. So you can play from anywhere. 

You can choose your tribe from several tribes and race your empire with new technologies unlocked from the beginning.

 You can take your troops from land to sea and upgrade your boats for a real sea-fight.
3. Clash Royale: Best Online Strategy Game
---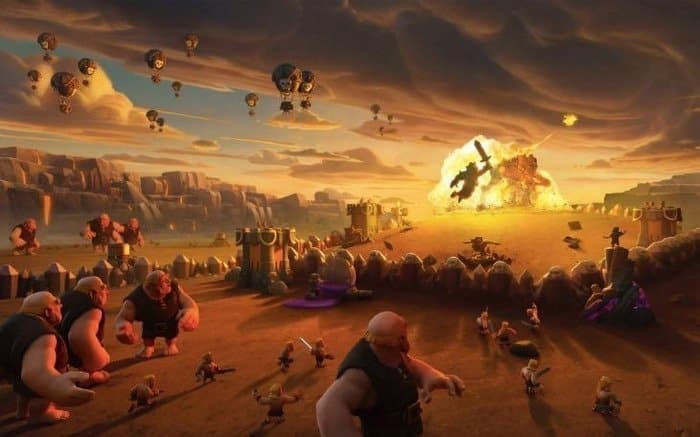 Clash Royale is a real-time multiplayer online strategy game where you have to fight against other online players. You can unlock the combat units by collecting enough cards by defeating your opponent. Clash Royale comes with easy-to-handle features. Improve your skills so that when you level up, you can strategically design and replace your troops.
Important Features:
Clash Royale is a frenetic and amusing multiplayer war game.

Collect powerful cards and upgrade your existing ones and unlock reverse by opening chests. 

Defeat your enemy by instructing the battle deck. 

Create your battle community and share your cards. 

You can challenge your friends to a private battle to judge your strengths before fighting with other clans. 
4. Civilization Revolution 2
---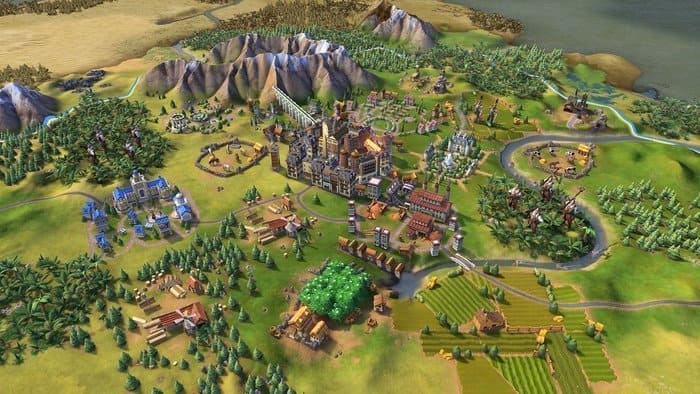 Civilization Revolution 2 is one of the most successful turn-based online strategy games for Android devices. Find yourself as a legendary leader who is trying to build the most powerful empire. Dominate over your opponents by invading their capitals, collecting gold, and acquiring cities. Implement your tactical knowledge and strategy to rule the world.
Important Features:
Build your mighty military with the latest combat units filled with special forces and equipment.

Get modern technology and achieve dominance over others.

Develop your nation with modern infrastructures and services.

Enjoy the 3D graphics and get the update occasionally.

Find significant events and enjoy the battles in the real scenario.

This game doesn't ruin your momentum by showing the ads.
5. ROME: Total War
---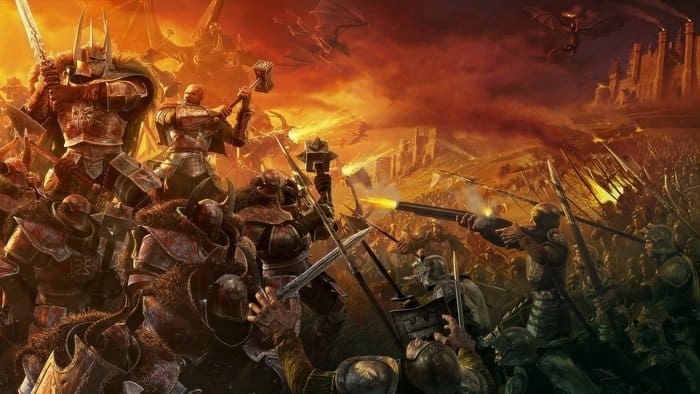 It is one of the interests of growing the best Android strategy games that will take you to 270 BC. You have to take control of one Roman family initially. It has two separate options for gameplay: real-time tactical battle and turn-based strategic campaign. Use your troops to fight against enemy forces and implement your strategy and tactics to complete the prescribed objectives stated on the map.
 Important Features:
Enjoy fighting with the real war veterans side by side.
Use the trademark weapons of the ancient era and feel it genuine.
Utilize your war tactics and fight real-time battles.
Use the easy and user-friendly touch screen interface to command your troops.
Enjoy the real and thrilling battlefield scenario with the 3D model.
Manage the civil, economic, and other affairs utilizing the campaign map.
6. Clash of Clans: Real-time Online Turn-based Strategy Game
---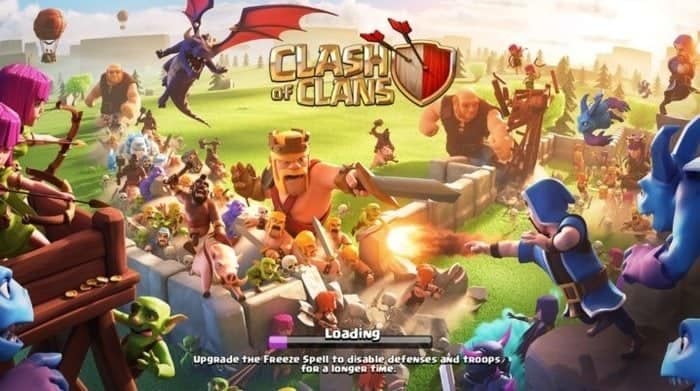 Clash of Clans is one of the most robust online strategy games. Here you will act as a village chief and build an invincible army by defeating other clans. Collect wealth by winning battles to improve your village and army. Train your troops to a higher grade for the next war. You can join another clan and enjoy the epic clan wars.
Important Features:
Protect your village with defensive weapons, walls, and traps.
Sketch your battle strategy to win a battle over others with multiple combinations.
Join a clan and build a team to fight against other disputant clans.
You can have a friendly fight with your clanmates to check and make your defense stronger.
Get a stronger set of troops by training them for up-gradation to the next level.
Enjoy the constant development of the game, including the user-friendly interface.
7. Hearthstone
---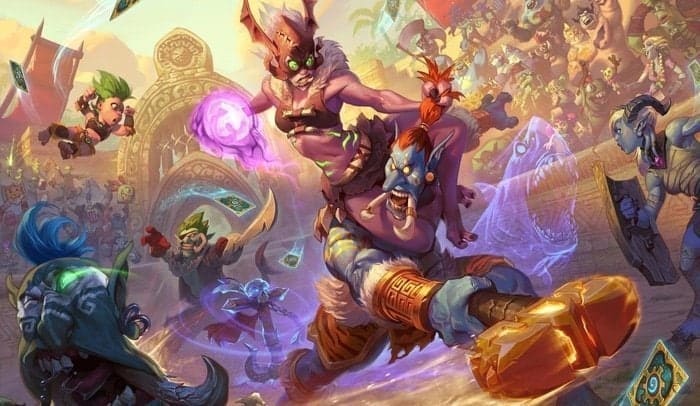 Hearthstone is a neck-and-neck card game that engrosses you into the unique world of fantasy. You have to contend with your rivals and make their health to zero. You can collect powerful cards and make your deck more strong. Plan and implement your strategies and defeat your challengers. You can call upon your followers and toss spells to snatch control of the battlefield.
Important Features:
Enjoy the thrill of a real-time challenge with the opponents.
Collect the influential cards by dominating your challenger.
You can play single-player missions too.
It is one of the best online mobile games that you can play from anywhere.
It is very user-friendly and fun, creating a game.
Play the practice matches against the computer-controlled warcraft heroes.
8. The Escapists 2: Pocket Breakout
---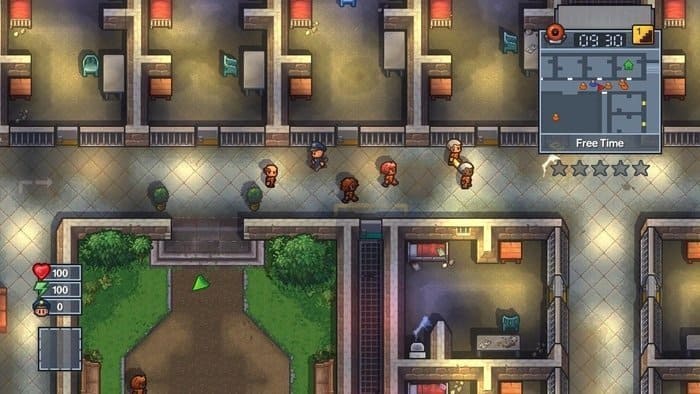 'The Escapists 2' is an excellent, thrilling, and one of the mentionable strategy games for Android. Face the tough challenge of escaping from jail. Attempt alone or plan with your friends. You can buy, exchange, and manage the needful accessories to escape, but do not forget the tight security which may jeopardize your plan.
Important Features:
Follow the set routine of the jail and make a plan to escape successfully.
You can prepare yourself mentally and physically, so make the best use of the library and the gym.
Get excellent ways to escape from advanced prisons.
You can lock, block, and attack your targets.
Customize your favorite character from the preset customization options.
Use your strategy and implement your creativity to escape from the highly secured prison.
9. Mushroom Wars 2
---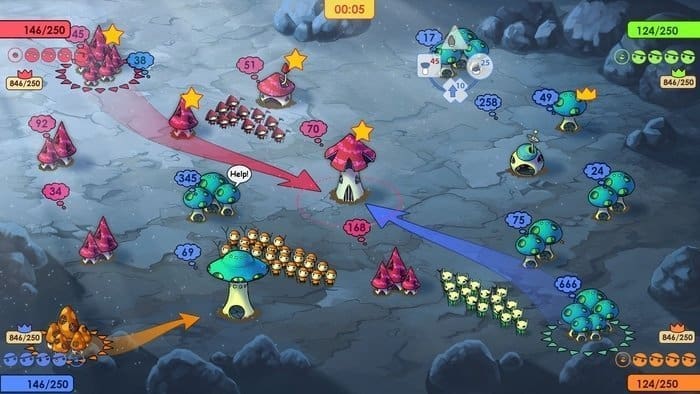 The 'Mushroom Wars 2' is a superb strategy game. Here you will lead an army of tiny mushroom soldiers with a simple goal of total domination over others. You have to attack your opponent with unique abilities and at the same time have to create a viable defense against them. When you play online, you must use your intelligence and strong strategy against your unknown opponents.
Important Features:
Use your intellect and plan your strategy carefully to play against your unknown opponent online.

Train your troops to attain special abilities that make them stronger.

Play this game both online and offline.

You can play in two-player cooperative mode, single-player mode, or multiplayer mode by that combine your skills to banish your enemy.

Get the thrill of exercising your brain with quick thinking and prompt decision-making brainstorm.

It is an award-winning strategy game that is very user-friendly.
10. Mafia City
---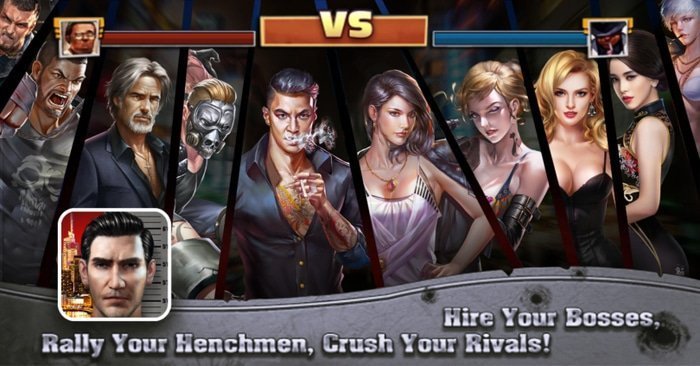 Mafia City is one of the best strategy games found in the marketplace. Create and develop essential skills and numerous buildings to prove yourself. Face your enemy with fully equipped fighters. If required, recruit special forces and dominate over your opponent to become the mafia boss.
Important Features:
Earn enough resources and recruit unique forces.
Face the contender mafia boss as soon as you finish the tutorial.
Join a clan to increase your allies so that you can get their help in need.
Manage the time and use your intellect to prove your worth.
This game is a real-time interactive turf war.
Enjoy its beautiful graphics work.
Get the updated large maps and utilize them in need.
11. The Banner Saga
---
'The Banner Saga' is a turn-based strategy game. Here you will act as the leader who will try to save his people. You will lead a column from one place to another, manage your resources, take all decisions, and take on the tactical battles. 'The Banner Saga' is one of the best strategy games where your choice will undoubtedly change or influence the storyline.
Important Features:
Consider your ethical extent, also think about what is best for your followers if you want to survive.
Feel the thrill of the exhilarating situation.
Enjoy the striking storyline, pleasant sound, and beautiful looks.
Get the facility to move a hero up to a definite position before you take any stroke.
Untie a plot on any tactical verdict you make.
Get exceptionally skilled characters and select that one suits your style.
12. Megapolis
---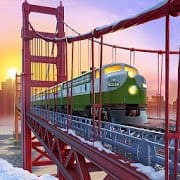 Megapolis is a game you might know for its vast popularity as a city-building strategy game for Android. It is quite an economy-based game where you have to build a city just like the head of the mega project. You have to build different monuments and buildings in a line and take care of all other social spaces. You can be sure that it will never let you get bored playing this game because there are more exciting levels than you imagine.
Important Features
You can experience crafting numerous realistic buildings and monuments.

Lots of infrastructure updating projects like railway, airports, etc.

Let you develop your military force.

Projects on building research centers, multiplex, etc., are also there.

State contests will appear just like the real-time one, where you can compete with the other players.
13. Lords Mobile: War Kingdom
---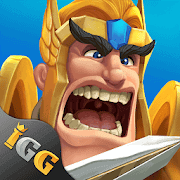 Want to enjoy the ultimate war games with real-time strategy and modes? Then try Lords Mobile, one of the most popular strategy games you can enjoy on your Android device. There is an interesting story behind the game. The world is getting changed after the death of the first emperor. The clash between the fake hairs and geed collapses the land. Besides, monsters have risen, and so, war is obvious. So, get ready to save your land.
Important Features
You can build your mighty empire and military forces.

Defending your kingdom from other forces will be great fun.

You can find your friends and compete with them in a clash.

Epic battles with your competitors are another great source of fun here.

Besides looking for the defenders and military forces, you have to look after the economy, trade, and business of your empire.
14. Sandbox: Strategy and Tactics
---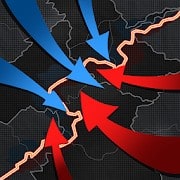 You can now lead the biggest group of an army that is under your control. For that, you have to play Sndbox, a strategy, and a Tactics game for Android. It is World War 2, and you have to take control over the European Army. So, victory is now depending on you. This is the time you have to show your talent on the battlefield and save your nation. Sounds interesting, right? Yes, it is.
Important Features
You will be given an accurate map of Europe and Asia to find the battlefields.

There are over 950 regions and 39 countries on the map that you can explore.

There are 4 different types of battleships which are Battleship, Cruiser, Submarine, and Destroyer.

You can use infantry, artillery, and aircraft to win the battle.

You can use the resources from the nearby territory as support when you need them.
15. Pirates of the Caribbeans
---
Are you a great fan of Pirates of the Caribbeans and still want to enjoy the adventure? Then you can try the strategy games of the same concept. Just like captain Jack Sparrow, you have to make your pirates' dreams true. You can lead them, build your clan, pirate base, and recruitment to make your adventurous journey successful. At the same time, you have to fight against supernatural beasts and monsters.
Important Features
You can dominate the sea by forming alliances with other pirates.

You have powerful ships like black pearl and flying Dutchman to control.

You can be the only Captain pirate by plundering other pirates.

You have to fight with other mystical creatures to protect your crew and ship.

It provides maps with numerous spots to explore.

Exciting sound effects and 3D graphics video quality.
16. World Conqueror 3
---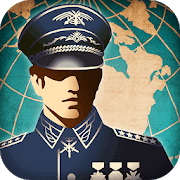 You can now enjoy conquering the world with your Warcraft brilliance. For that, you can play World Conqueror 3, another popular war strategy game for your Android device. The tactics of this game are very easy to understand where you have to lead the army to conquer the world. There will be 32 different historical campaigns where the battles will take place. So, get excited and ready for the war, as the victory of your clan depends on your excellence.
Important Features
3 different levels of difficulty you can choose to play.

Over 150 military tasks are available to complete.

There are 5 challenging modes with 45 challenges that are helpful to level up.

By accomplishing the tasks, you can trade with other merchants.

Let you promote your generals and other levels in the military academy.
17. World at Arms
---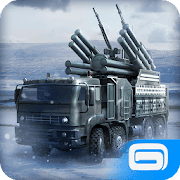 World at Arms is another popular game that will let you grow up your army team and engage in a war. You have to build a very active and professional army team. The team will join the war under your control against the KRA group, another rough army team. There are a lot of rich and professional features that will help you show your excellence in war strategies.
Important Features
It is a free World War simulation game with high definition visual effects.

The sound effects match the game perfectly.

You can customize and build up your base by constructing different projects.

There are numerous mystical levels to unlock.

Lots of resources to fuel your military forces and upgrade them.

Like a great adventure game, it will let you explore the world's land and Ocean.
18. Toy Defense Fantasy – Tower Defence Game
---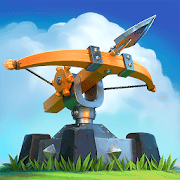 Meet an indifferent tower defense strategy game for your Android device. It is Toy Defense Fantasy. You may be familiar with this game because it is very popular, and a couple of next versions of this game have already been released. However, you have to protect the Castle from the dangerous flying dragons and other monsters in this game. So, just assemble the army and defenders and fight to protect the castle.
Important Features
Epic war will be there that takes place on over 96 towers.

You can customize the TD battle plans to improve your unique war tactics.

You can build turrets and army forces to crush the enemy clan.

There are lots of ways to fix, heal, and upgrade your forces.

The sound effects of this game are very motivational.
Download
19. Zombie Anarchy: Survival Strategy Game
---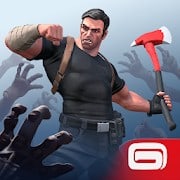 Some of you have a very instinctive interest in zombie games, right? If you are one of them and want to try a zombie-killing strategy game, then don't look forward and try Zombie Anarchy. At the very moment you start the game, you will get engaged in the desperate battle against the zombies. Killing the zombies with modern weapons and, at the same time, save and find out the last human beings is the main task of you here.
Important Features
You can collect the resources that come by the apocalypse to protect your camp.

Furious zombies are everywhere. You have to kill them with lots of weapons.

You can join the biggest League by collecting the PvP.

Daily bonuses and thousands of rewards are waiting for you.

Goosebumps arising sound and visual effects.
Download
20. War Commander: Rogue Assault
---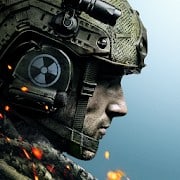 I am now seeking the attention of those who cannot think about their days without friends. And want to share their experiences of mobile games with them. Well, here is an option for you, though it is the last one here. It is a multiplayer strategy game that you can play with a couple of your friends. It is War Commander, a 3D game with real-time war and battle strategies and tactics. So, it's time to show your excellence in war strategy to your friends.
Important Features
Multiplayer game with high definition video quality.

Tons of ways to level up and upgrade your military forces.

Numerous powerful weapons are available, like rifles, heavy guns, rhinotanks, and so on.

Individual unites control just like real-time war tactics.

Two types of combats are there. One is individual, and another one is player vs. player.
Final Thoughts
---
Strategy games challenge the human mind; its tactical enigma and thrill let you set free your inner commander. I hope the article will help you chose one of the best strategy games for your Android devices. Please inform your choice, share your opinion, feedback, and suggestions. You are always welcome for your valuable comment.