Every organization needs supply chain management (SCM) software. Because SCM software ensures continuous flow of stock and an uninterrupted production process, this software helps build a good customer relationship. If you want to cut down operational costs and ensure a competitive position in the market, you should use SCM software. Small or large organizations can use this software. This is mostly used in logistics, distribution, and manufacturing-centric companies. 
Best Supply Chain Management Software
---
Choosing the best SCM software is an incredibly critical job. There are dozens of features that don't seem easier to make the right decision. When you are going to choose SCM software, you need to consider many things. Besides, operational workflow varies from industry to industry. So, choosing the right solution application is important. Here we have shortlisted the top 10 best supply chain management software. We try to find the best solution for all industries and all sized organizations.
1. Anvyl
---
Anvyl is an excellent choice for a growing small business to establish an efficient supply chain model. It is a cloud-based SCM platform. Moreover, it is easy to use and highly scalable. You can implement Anvyl with your supply chain system in just 24 hours. You can optimize your business by choosing the exact features from Anvyl features lists. So, you can save money from the extra payment burden for purchasing unnecessary features.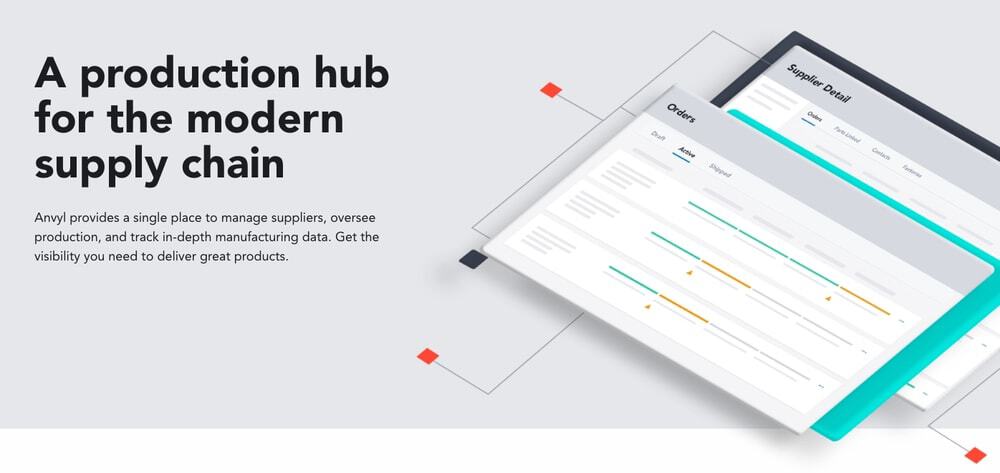 Key Features of Anvyl
When a stock reaches a milestone, then the system automatically sends materials requests to suppliers.

There is a dedicated sourcing hub that regularly audits suppliers' performance and certifies suppliers' capabilities to meet business needs.

Besides, the system has a suppliers portal where you can collaborate and file share with your suppliers.

The system transforms repetitive manual tasks to automate. As a result, the system collaborates and optimizes the production process.

There are a good number of pre-built business leading logistics tools that are integrated with the system. Anvyl constantly is adding more applications. Moreover, if you need to add a particular application, you can contact the vendor.
Pros: You can enjoy super-fast implementation. Moreover, you can track multiple POS and shipments easily.
Cons: Though the system integrates with many applications, it cannot integrate with SAP. Besides, its RFQ process performs slowly.
Pricing: Anvyl offers multiple packages to attract every business. But the vendor doesn't disclose the pricing package publicly. You need to contact the vendor for price quotes. Moreover, you can request a free trial.
2. SAP SCM
---
SAP SCM is a smart supply chain management software for complex manufacturing industries like cars, airplanes, electronics, machinery, etc. It is another innovation of SAP. The company has worked for more than 50 years to transform automation in the manufacturing process. SAP SCM uses Industry 4.0 technology to robust the manufacturing sector. The system features numerous modules, so it takes some time to set up.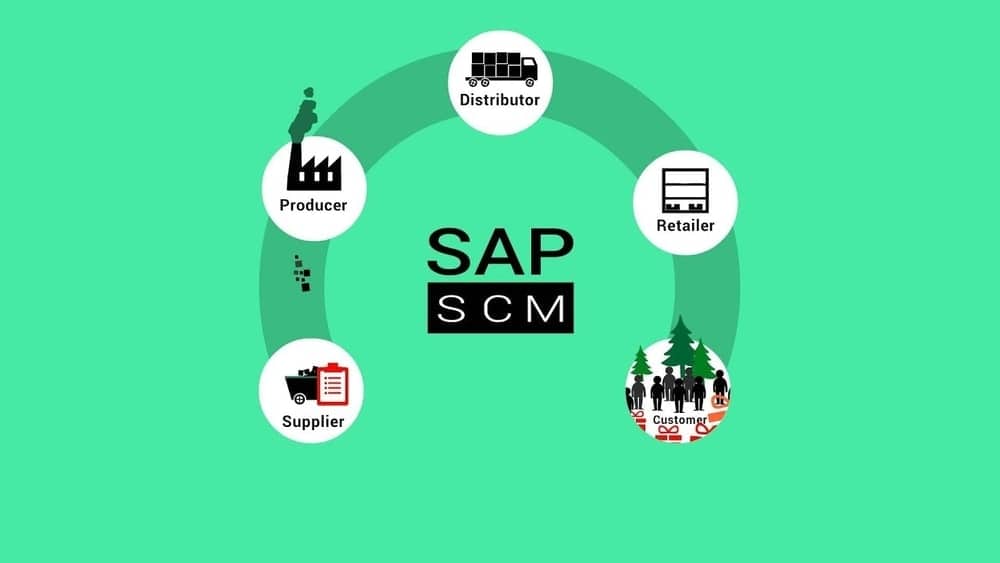 Key Features of SAP SCM
The system centralizes all manufacturing data to combine sales forecast, inventory, and business plan.

You can track manufacturing processes globally and locally. Moreover, you can formulate an integrated supply chain plan by using a predictive AI tool.

Though the system provides real-time insights and supply chain data, so you can mitigate logistics risk by making the right decision at the right time.

The system maximizes assets' health by tracking the entire lifecycle and ensuring proper machinery maintenance that boosts machine performance and minimizes the downtime of machines.

Though the system can identify customers' feedback about products, it can design personalized products for customers.
Pros: SAP SCM streamline transportation management. Besides, this software helps to build good relationships with suppliers.
Cons: The user interface is a little bit complex to use.
Pricing: Please contact the vendor for price quotes.
3. Magaya
---
If you are running transportation or a logistic service provider, you can use Magaya to make supply chain automation. Moreover, Magaya is the right supply chain solution for freight forwarding and export-import business firm. However, the system runs cloud-based so that you can access it from anywhere, anytime. Magaya ecosystem provides all modules of supply chain management, including custom compliance and rate management.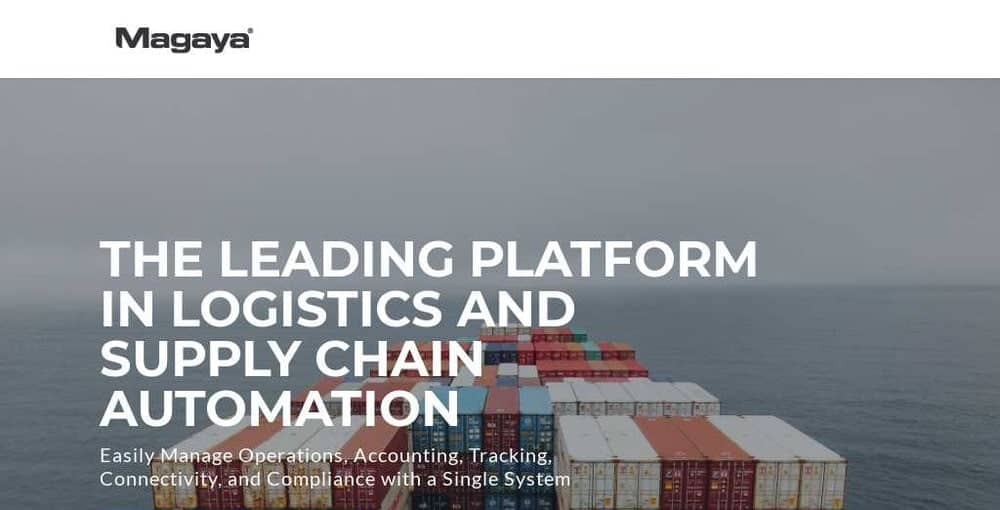 Key Features of Magaya
The system provides unparalleled logistics features like freight quotes and booking, rate management, etc.

Magaya can process complete e-commerce orders and replenishment.

The system is highly scalable and reduces IT cost because you can easily customize systems without others' help.

Though you get real-time data, you can make better decisions and ensure better shipping tracking.

This software design is a simple and user-friendly customs compliance playbook that provides a free guide to ensure complaint issues. 
Pros: As Magaya regularly updates, so the users of Magaya get updated regulatory rules free. Moreover, you get updated information about traffic schedules and other charges timely.
Cons: No customer service is available. This software is designed based on US accounting standards, so out of the US market, some accounting policy conflicts with the particular region's accounting standards.
Pricing: Though the software does not disclose its pricing features so request a price quote. Moreover, if you want to learn more, then you can request a demo.
4. Logility
---
The toughest job for a business is to manage consumers. Because customers have the freedom to choose products from various ways at various places, moreover, customers' choices always change. So it is a really tough job to predict customers' demand. Failure to deliver the right product to the customers at the right time makes for an awful customer experience. On the other hand, over-stock in warehouses leads to minimal profit. In this critical case, Logility would be the best solution for consumer goods and retail business.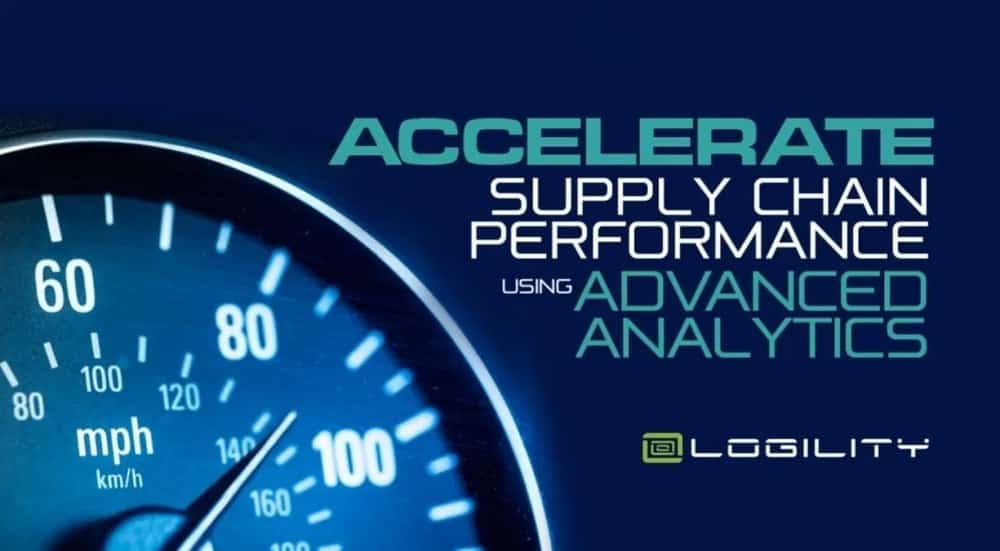 Key Features of Logility
The system synchronizes demand and supply. So, you can get an insight into the best supply channel and customer demand. As a result, you can make strategic and operational plans on one platform.

The system can make a demand diagram based on location, promotion, and customer feedback.

The AI automatically replenishes stock so that you can maintain stock status according to need. Do not need to over-stock or do not lose business for stock out. 

Another exclusive feature of Logility is that it makes seasonal demand forecasting. As a regular demand chart is not effective for seasonal products, you need to manage seasonal demand changes made possible by Logility.

The system can manage complex distribution channels. They introduce multi-echelon inventory optimization (MEIO) that not only minimizes the cost but also reduces risk.
Pros: If you use Logility, then you can manage global stores in different cultures, customs, and trends. It makes it easier to formulate customize plans for every stage of supply chain operation. 
Cons: At the beginning of the software run, you need to input too much manual data for analyzing and making plans. 
Pricing: Please contact the vendor and negotiate a pricing plan for your particular project.
5. ArrowStream
---
The food industry always faces challenges of collecting pure ingredients, satisfying customers' varieties of taste, and compliance regulation. ArrowStream is a food supply chain management software specially designed for restaurants, fast food chains, food distributors. So if you are running a food service business, you can use ArrowStream. This provides SaaS, which means you do not need to expense for infrastructure development or maintenance.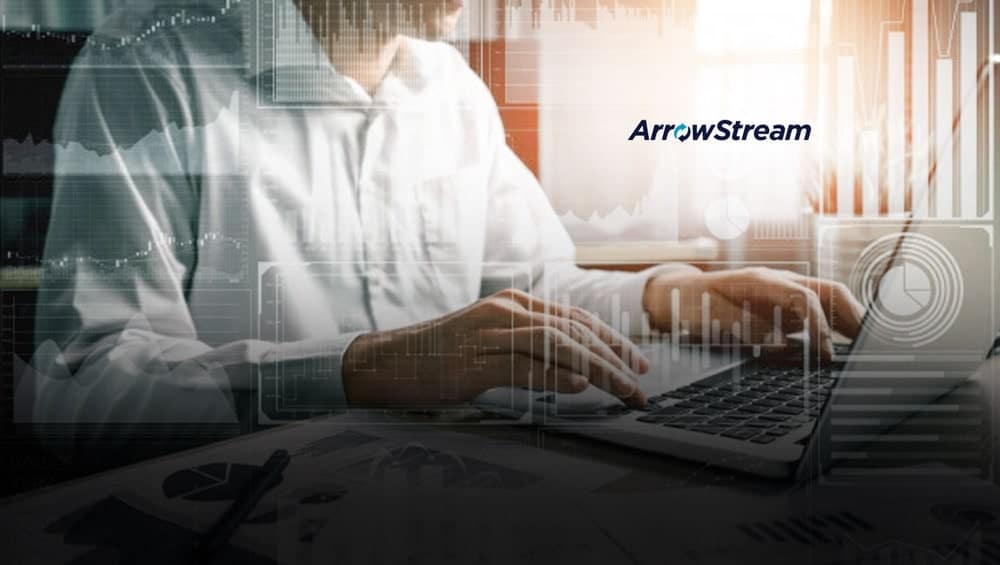 Key Features of ArrowStream
When you connect with ArrowStream, you connect with more than 7500 foodservice suppliers that make it easier to ensure ingredient supply.

Though the system provides a communication platform for all foodservice providers, so you can easily contact the supplier and negotiate the price where it is possible to find out the best product at a competitive price. 

The system can create replenishment order points, which perform automatically to supply the right products at the right time. So, you can minimize the risk of obsolete inventory and prevent stock-outs.

Ensuring the best food quality is always challenging for the food industry. ArrowStream develops smart, configurable workflows that can control store-level food quality. 

They have interactive dashboards which compare your product cost to the commodity market to make better decisions.
Pros: This software transforms inbound logistics. The system is highly scalable. 
Cons: The implementation cost is a little bit costly.
Pricing: It starts at $49/month. Please contact the vendor for a demo.
6. Vizient
---
The COVID-19 pandemic changes our lifestyle. The Healthcare industry performs as a front liner to defeat COVID-19. Not only responding to COVID-19, but the healthcare industry is also always busy ensuring good health. Vizient is a healthcare performance improvement company that provides healthcare solutions. The company helps not only supply cost but also accelerate medical supplies. Moreover, Vizient cost-effectively ensures health care.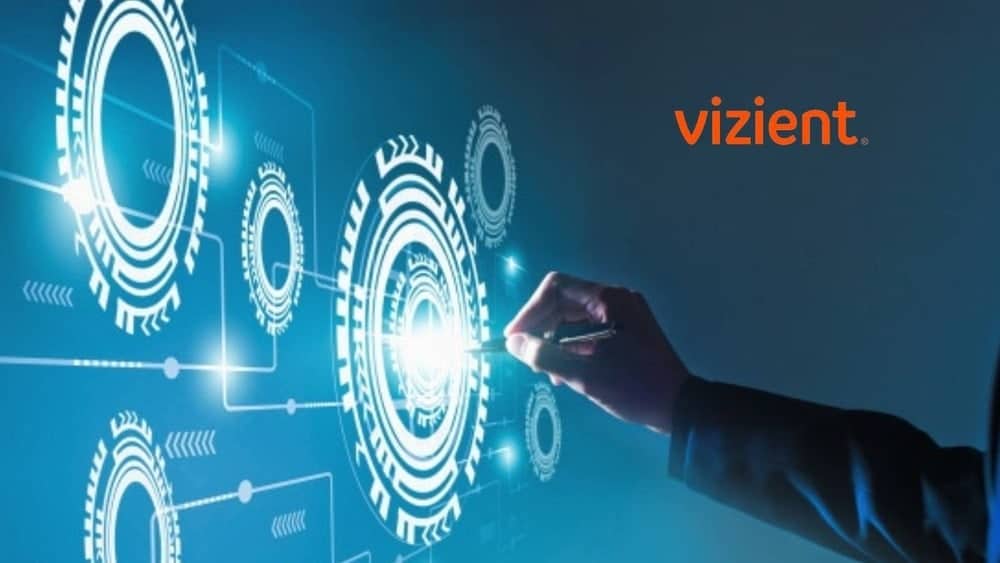 Key Features of Vizigent
The company analyzes real-time data and identifies the best response way to increase cost-effective medical supplies.

With powerful clinical data analysis, the system can reduce clinical variation. As a result, it provides the best clinical solutions.

A pharmacy program makes a pharmacy portfolio to reduce drug costs but improve drug supply.

This software has customizable dashboard and reporting facilities so that users can analyze and support data. As a result, operational performance is boosted.

More than 2200 suppliers and distributors are connected with the software, offering the most savings and value enhancement supply chain solutions.
Pros: The system offers the most user-friendly dashboard that is easy to navigate. Moreover, this dashboard shows clinical results and cases. 
Cons: Initial setup process is complex.
Pricing: The company does not disclose the price in public. Please contact the vendor for pricing quotes.
7. E2open
---
E2open is a business-to-business robust supply chain software to provide demand-driven supply chain solutions. This is cloud-based software to create real-time data visibility. All sorts of supply chain solutions and customer collaboration are possible by using E2open. Many multinational companies use E2open. If your company has a multi-partner and has to maintain a complex supply chain, then you can use E2open.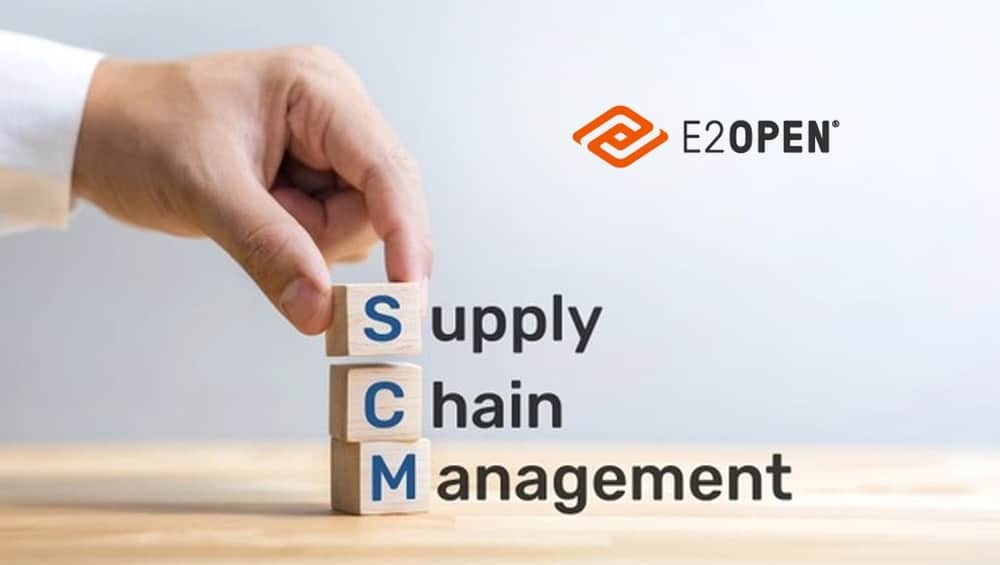 Key Features of E2open
Easy to manage all formalities of global trade by E2open. This software has the world's most comprehensive trade content that ensures maintaining all regulatory compliance by the company.

The AI analysis demand-driven data to find out the best solution to enforce a marketing partner. Besides, this program also introduces effective incentive packages for partners and customers to increase sales.

Through analyzing market real-time data, the system forecasts customers' demand and manages supply to cope with the demand.

Transport management is a tough job which can be easier by E2open. It has a real-time tracking system across all transport modes. 

The critical job is to collaborate in the manufacturing process. E2open automates complete manufacturing processes that ensure accuracy of production and improve product quality.
Pros: Though the system provides real-time data even from external sources, confident decision-making is possible. 
Cons: If external data is not correct, then the decision is not right sometimes. Though the system is loaded with lots of data, so it is tough to detach misleading data. 
Pricing: The company does not provide price details. Basically, pricing quotes vary from company to company. So you need to negotiate with E2open for asking best pricing quotes.
8. Oracle SCM
---
Oracle SCM is a cloud-based supply chain solution application. The software is developed by Oracle. The tagline of Oracle SCM is known more, do more, spend less with Oracle SCM. This cloud supply chain system automates end-to-end business workflow. In this modules, you can manage not only the product but also global order. Oracle SCM is best suited for complex industry and high-tech manufacturing companies.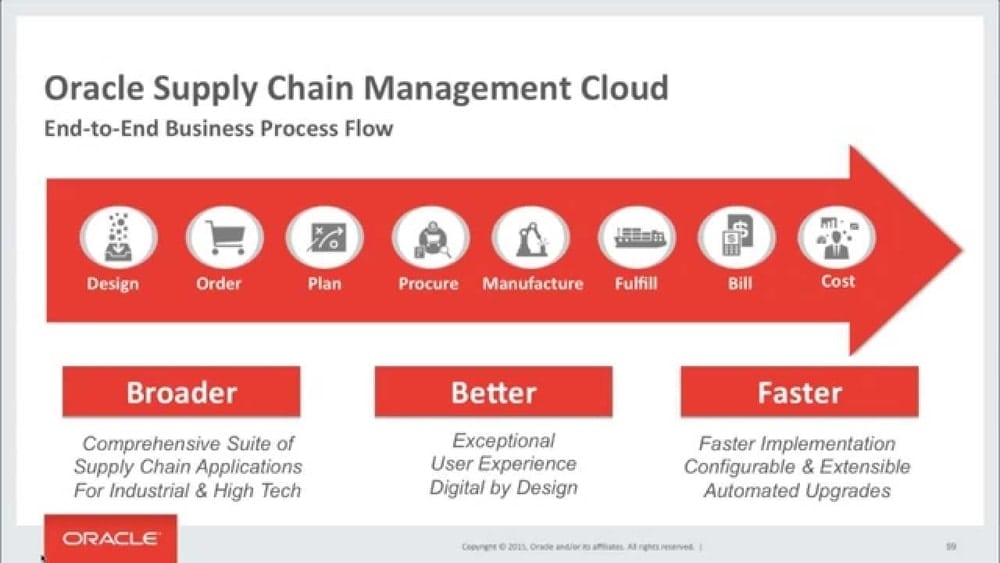 Key Features of Oracle SCM
Product lifecycle can be managed. The system enables you to innovate profitable products.

You can manage all logistics and transportation modes across the whole world through this system.

The informative data helps to develop supply chain plans even if it is effective where the marketplace changes.

The system helps to build good supplier relationships that streamline the source-to-pay process. Moreover, this helps to control costs and improve profit margin.

The system makes the order process easier. So, this software manages all customers' orders perfectly.
Pros: The system provides graphical visualization of data. Moreover, it provides a configurable user interface. So you can sort your dashboard based on the type of information you want to know.
Cons: When a large amount of data is processed, then the system performs slow. So the vendor needs to improve the data processing speed. Moreover, the item searching feature needs to be updated.
Pricing: Oracle SCM has not provided a pricing plan. Contact Oracle SCM to obtain pricing packages.
9. Blue Yonder
---
Blue Yonder, formerly known as JDA, is a leading supply chain management software company. This software provides an end-to-end retail solution. In today's competitive consumer-driven marketplace, Blue Yonder enables us to provide the right product at the right time at the right place. Blue Yonder helps you to make a unified plan and automate warehouse management. Moreover, it makes easier inbound and outbound transportation management. 
Key Features of Blue Yonder
This software helps you to collaborate with retailers. Moreover, you can create a custom assortment plan. 

The system provides real-time inventory data. Besides, it ensures the security of transactions.

It combines budget, supply chain plan, and inventory. So you can make production scheduling and easily handle task management.

The system has an order optimization framework that manages orders faster than other software.

The system forecast market demand. Besides, you can enjoy the visibility of the entire supply chain. So it makes it easier to optimize inventory.
Pros: The system has a user-friendly UI that makes it easier to map supply chain plans and to work faster. 
Cons: Some features of Blue Yonder are outdated which need to be upgraded. Moreover, it supports limited integrated applications. 
Pricing: Contact the vendor for price. Besides, you can subscribe for a 30-day free trial.
10. Infor SCM
---
Infor SCM is another business tool developed by Infor. This system not only provides an end-to-end supply chain solution but also allows financial control. It develops a nexus commerce network that delivers faster insight into the supply chain process. With this system, a customizable dashboard helps to analyze supply chain performance. Besides, it centralizes transportation management and focuses more on outbound logistics.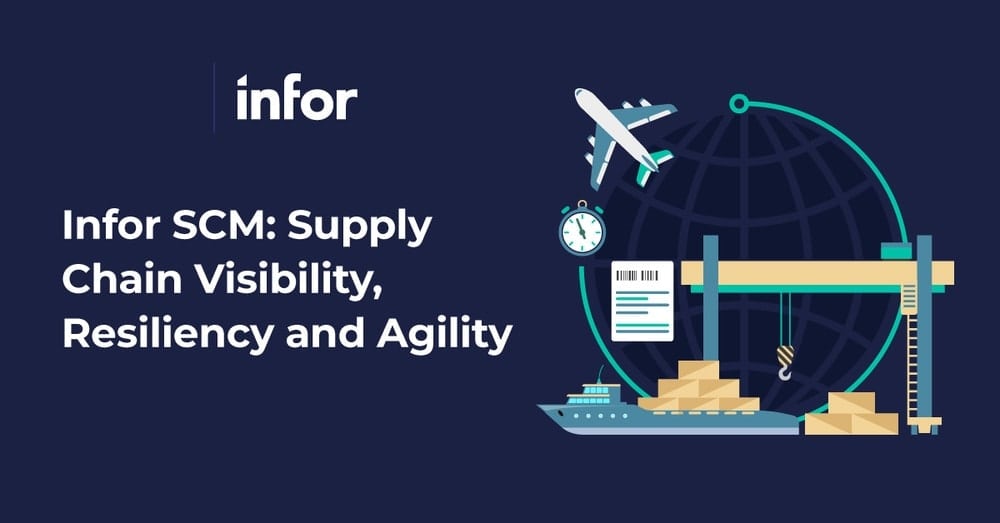 Key Features of Infor SCM
You can analyze supply chain data from multiple sources. Besides, you can show details of vendor performance and delivery performance.

Though the system is a centralized warehouse process, so you can control a full warehouse from a single place.

The system focuses more on outbound logistics so that you can make a faster delivery process.

The system seamlessly integrates with other business applications. So Infor SCM supports all types of the business process.

The system automates global trades & finance. Infor SCM automates invoicing and claims to process. Besides, it improves working capital by introducing smart financial plans.
Pros: Infor SCM offers all in one. Everything you think for supply chain management is included with this system. 
Cons: Though the system is complex in nature. So users need the training to operate perfectly. Besides, you need to hire IT experts to customize and migrate data, increasing the extra cost for installation. 
Pricing: Contact the vendor to get price quotes and a demo.
Our Recommendation
---
From the above discussion, we have found that the process of supply chain management varies from industry to industry. So most of the supply chain management companies design particular industry-based supply chain management software. Here we have tried to give a review of almost all types of supply chain software. All of them are cloud-based. So you may choose the best-suited software based on your industry, scalability, onboarding, and after-sales support.
Finally, Insights
---
A supply chain management software is mostly used in large and complex manufacturing enterprises. Currently, all SCM offers cloud-based deployment. They develop systems to collaborate supply and demand curves for all types of enterprises. So you can choose the best-suited supply chain solution from the above list for your business. Moreover, if you have experienced any alternative supply chain solution, you can share your experience in the below comment box.