We may not have to engage in real war as the world has peace among its regional states. Humans are always excited by the concept of war. So, who doesn't get along regarding video games with war themes? Yes, we all, and now we can have the same excitement through a smartphone. There are many games in the play store, and finding an exciting war game may seem pretty complicated. How about checking a list of the best war games for Android? Sounds better, right? Then stay with us till the end, and you will definitely find some exciting games to try on.
Best War Games for Android, You Should Try
---
We have tried a lot of war-theme games that you can install from PlayStore for free. But most of them lack quality, gameplay, and themes. So we only picked the games that were worth your time.
I have tried to provide their main features and individual specifications in this list. My taste may not be the same as yours. So, you can learn about them individually, and thus you might find the one that suits you the best. Don't get confused.
1. Rise of Civilizations
---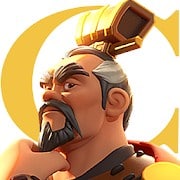 Do you ever play Rise of Civilizations, one of Android's most popular war games? If not, I will recommend you give it a try on it. While playing this awesome war game, you can be the author of the history of your own civilization. Here, you can enjoy an unlimited battle fair and war. The tactics of this game are very easy to perceive. However, you can have a glimpse of the following features.
Important features
Let you join and leave the battle anytime you want to.
Provides an exclusive world map for you to explore.
You can choose any of the eight types of civilizations you will guide later.
Also, you can customize and guide your troops.
It is very easy to explore the map and invent lots of surprises.
2. War Machines: Blitz Force – Free 3D Tank Game
---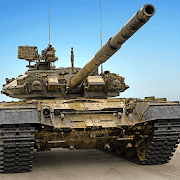 If you want to enjoy real-time combat, you should give it try on War Machines: Blitz Force – Free 3D Tank Game. Following most of its user's reviews, it can be placed early in the list of the best war games for Android. This is really a very challenging game with perceivable war tactics. Also, it includes a handful of stunning and attractive features. I think you should give them a try on them.
Important Features
Includes incredible graphics and sound quality.
Provides easy-to-perceived game tactics and modes.
This game offers two different types of gameplay modes.
You have to defend your country with skilled troops.
Free to install, play, and Update.
3. Gun War: Shooting Games
---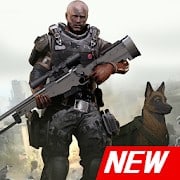 If you want to try an offline war game, I will suggest you try on Gun War: Shooting Games. When it is about the offline war game, user reviews must recommend you try this game. You can play this game by understanding some easy tactics. Furthermore, it includes awesome graphics and visual effects. If you are interested, you can have a look at its features.
Important Features
Supports 15 different types of languages.
Offers over 124 different types of exciting shooter tasks.
It provides six different gameplay modes.
Uses flexible artificial intelligence and excellent graphics.
It is easy to play but hard to be a pro.
It is optimized for both tablets and smartphones.
4. World War 3: European War Strategy Games
---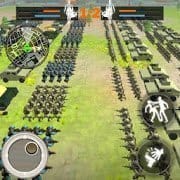 Are you ready to make your own European clan join the war? If yes, then install World War 3: European War Strategy Games. Ladik Apps & Games has presented this awesome game with amazing graphics and visual effects. Furthermore, the sound quality is impressive, and you can easily get addicted to it. However, you can see what's more it includes here.
Important Features
It offers a vast world map for you to explore.
You are allowed to decide when and when to start the war.
You can build your troops and upgrade them as usual.
Provides awesome graphics and sound effects.
Includes six different units for more details.
You can enjoy playing with army troops with addictive war tactics.
5. Game of Warriors
---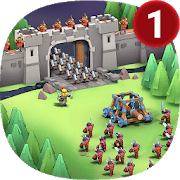 Game of Warriors is another best strategy game. Game tactics are very easy to understand. Also, it is very easy to be addicted to this game. The visual effect and sound quality are also great to experience. Also, this stunning and impressive game includes a handful of astonishing features. If you are interested, you can see the features below.
Important Features
It provides over 1500 defensive waves to make the game more competitive.
You will have four different heroes with unique features to unlock.
It allows you allow to use over 18 different types of passive and active skills.
You will have hundreds of territories to conquer and enrich your empire.
You can upgrade over 30 troops and thousands of buildings.
It also lets you enjoy the battles with Titans using soldiers and horses.
6. Clash of Clans
---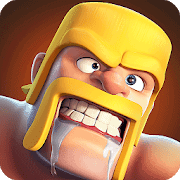 I will not believe it if you say none of you or your friends is not playing Clash of Clans. It is the most popular war game in the world. It is too addictive and also makes a social connection. I can guarantee that you will love to play this game and soon become addicted. However, let's see what's the main features of this game.
Important Features
This game provides friendly wars, clans, and challenges.
It offers lots of spells, troops, cannons, bombs, traps, mortars, and walls as defenders.
As troops, you can train goblins, archers, barbarians, giants, healers, wizards, witches, kings, and queens with unique features.
You can build your own villages with the necessary things.
As a multiplayer game, it will let you connect with friends and be a clan member under a clan leader.
Fully free to install, update and play.
7. Grow Empire: Rome
---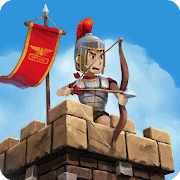 To grow the regional surface of your empire in Rome, you have to involve in war and battle. If you are willing to do so, you can give it a try on Grow Empire: Rome. The game is featured easy tactics and hard competition. Also, a number of other amazing features are packed with this game. Let's have a look at them.
Important Features
This game provides lots of role-playing elements.
You can train and discover 35 different types of Roman troops with unique features.
It also offers, in total, six different types of Card boosts with three different levels.
You are allowed to conquer 120 cities to enrich your empire.
You have to survive and win the war with the fearful barbarians armies of Italy, Gallium, Carthage, and the Iberian peninsula.
Also, you can train Roman soldiers, siege weapons, heroes, and barbarian mercenaries to build a strong defense.
8. Brothers in Arms 3
---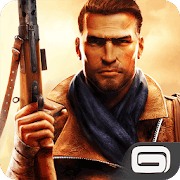 Say hello to another addictive war game, Brothers in Arms 3. Following the player's reviews, it is one of Android's most addictive war games that you can play for free. The game is designed with awesome graphics and 3D animation. It is also easy to play but hard to be a pro. If you are interested, you can check the features below.
Important Features
This exciting game provides exclusive visual effects with outstanding indoor and outdoor settings.
It lets you choose your own weapon from numerous weapons of different types.
This game provides leader challenges and other competitions so that you can win several rewards.
It offers four different types of maps for you to explore.
As much as you use new weapons, numerous game-changing and stunning perks will be opened.
Let you use and be a master at Air Strike, Molotov, Rocket Blast, Mortar Fire
9. World at War: WW2 Strategy MMO
---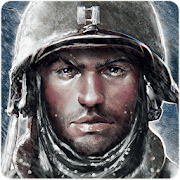 Let's meet World at War: WW2 Strategy MMO. Game strategies are easy to perceive and addictive. Also, it is fast and has excellent graphics that give a natural feeling. Furthermore, it is presented with a number of unique features. The most important components are given below. It also lets you level up your rank by involving progression.
Important Features
Assign your duty and tasks for World War 2.
Create a social group for a team, and you can chat with your team members.
Let you complete hundreds of Missions to win exclusive rewards.
Provide an expanded map for you to explore.
You can invite your friend to join your team.
10. Tiny Troopers 2: Special Ops
---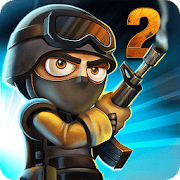 Lastly, say hello to Tiny Troopers 2: Special Ops if you love a play an animated war game. However, Tiny Troopers is also considered one of Android's most amusing war games. The strategies are perceivable and easy, and the game is addictive. I am sure you will love enjoying this game. You will get lots of upgrades to improve your troops so that you can survive longer on the battlefield.
Important Features
This game lets you build up your own force with numerous troops.
You can easily customize your force troops with new uniforms and ranks.
Let you use lots of stunning defences like grenades, rockets, and airstrikes.
You have to help the troops and save them from endless waves of zombies.
Let you be a premium member by providing lots of optional in-app purchases.
11. Lords Mobile: Battle of the Empires
---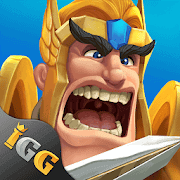 Join yourself in the world of MMORPG battles. There are options to conquer huge kingdoms. Lords Mobile: Battle of the Empires comes with versatile war strategies with high-quality in-game graphics. This game offers a vast area to discover and fight with enemy Kings, armies, and rare creatures.
There are lots of epic battles to fight as you fight your way to becoming a great warlord. It offers lots of different troops and epic heroes to arrange your formidable army.
Important Features
As you fight for glory, there are options to fortify your castle's defense.

It features interactive multiplayer battles and lets you add friends as allies.

There is an upgrade path to your war heroes and kings. You can upgrade your troops to unlock numerous useful skills.

It offers many different kingdoms to play, and you can move to other servers anytime.

It lets you play as an emperor and offers lots of playing styles. You can fight, trade, build, and so on.
12. Stick War: Legacy
---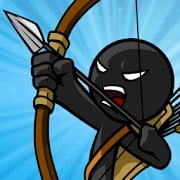 Stick War: Legacy, one of the most popular web games, is now available for Android devices. Play as a national leader and learn how different warriors, archers, sworders, and a lot more. It offers exciting campaigns and levels as you capture and destroy enemy territories. The game is enhanced with high-quality visual graphics and a sophisticated in-game environment. It takes relatively low system resources and runs on almost all capable devices.
Important Features
It features different troop units as you arrange them in your way with archers, mage giants, and other creatures.

There are lots of skins and upgrades available for weapons and armour for all the characters.

The skins provide different types of power and abilities, such as vamp skin containing the power of chaos, ice skin having the magic to freeze, and leaf skin providing agility.

It has survival modes where you can test your zombie-killing instincts.

The game also features AI-based tournament modes and regular updates for a smooth gameplay experience.
13. Army Men Strike – Military Strategy Simulator
---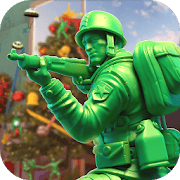 You can now play a war game to build the army clan with the most efficient army force. It is Army Men Strike. This simulator war game for your Android device is designed with the best soundtrack and highly definitive graphics. The strategy of this game is easy to perceive, and you will start enjoying it from the very beginning.
Also, you can build your headquarter, treasury, transport resource, train, and other items on your land and train your army force in a very efficient way. If you are interested in this exciting game, I'll suggest you go through the features and learn more about it.
Important Features
You have to train and upgrade your army team's skills and defence.

Build defence towers and export new weapons for the soldiers.

You also have to build and deploy your army force and military warriors.

You can compete with other alliances for defense support.
14. March of Empires: War of Lords
---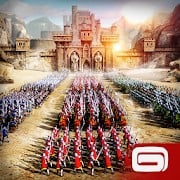 Here is another option for you. It is the March of Empires. You can be your Android device's new king of this MMO war game. The story behind the game is amazing, and you are the king in medieval times. Now, you have to conquer the new lands, fortify your castle, and block the unstoppable army force from entering your land.
At the same time, you have to rule civilization and take all the steps for their Betterment. You have to dispatch the army force, construct buildings, engage in the clash with the barbarians, and conquer new territories. Did you get about how interesting this game can be?
Important Features
You have to upgrade your defence and army forces timely.

There are two unique championship leagues for the army force, and you can choose any of them.

You can unlock lots of special powers and bonuses.

You have to find and boost lots of equipment to upgrade your castle and power.

There is a huge number of adventurous quests for treasure.

Win the battle and be the high king over the entire realm.
15. World War Heroes: WW2 FPS
---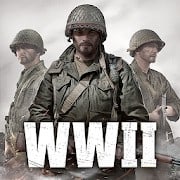 Are you looking for a wonderful first-person shooting game? Azur Interactive Games Limited brings you World War Heroes. With its marvelous actions, it will blow your mind. This game has a wide range of weapons and maps from world war two. This game has several game moods from which you can choose.
However, this game will guide you through all the important tips and tricks you need when you are new here. This game also has a hardcore mode which has no room for mistakes. Also, it allows you to drive your favorite vehicle on the map. Use those and blow your enemies in parts. You can team up with your friends and make new friends with random players.
Important Features
Different types of combat and real-life weapons you can choose from the list.

Daily rewards let you buy more custom weapons, making you unbeatable.

Excellent graphics with mood-changing sound effects.

You can upgrade and customize your weapon.

Smooth controllers and addictive strategies will also provide a real gaming experience.
16. War Commander: Rogue Assault
---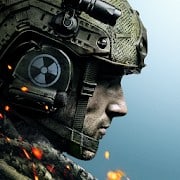 PlayStore is filled with battle games with normal shooting action. There are a few strategic shooting games that are worth to be recommended. KIXEYE came up with this new game, War Commander: Rogue Assault. At first glance, this game will just amaze you with its highly optimized strategies and functions.
Here, you can build your empire and attack your enemies in the warzone. This game will test how you bring up an empire and make them stronger by winning wars. Customize your defense, weapons, and vehicles. So, it should be clear that it will be an addictive and interesting game.
Important Features
Optimized with an amazing user interface with a 3D multiplayer strategy game.

A real-time battle with your enemy.

It will let you choose your participation in the game.

You will get daily rewards and upgrade your empire.

The monthly game event allows you to battle with the players worldwide.
17. WARSHIP Battle: 3D World War ll
---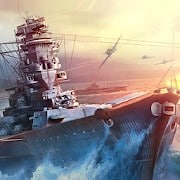 WARSHIP Battle provides a realm of exciting naval battles. It allows you to play with the 2nd world War's fierce and epic warships. It features stunning 3D graphics and a sophisticated in-game environment. This exciting game is optimized for Android devices and takes relatively low system resources.
You can also enjoy lots of in-game achievements by signing in with your Google account. Zo, let's get excited about this addictive war game for your Android device.
Important Features
It features numerous difficulty modes and reward systems in battles.

This can be played without being connected to the internet.

You can customize your warship collection and weapon system.

The game features lots of chapters and hidden missions based on world war two.

It is free to play and includes in-game purchase options for game items and resources.
18. War and Order
---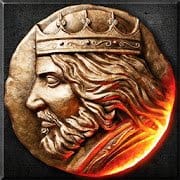 You can now build a fantasy empire playing War and Order, one of the best war games for Android users. Playing this game is easy at first, but you will find it harder and more addictive as much as you play. The gaming strategy is interesting, and it will never let you get bored.
It has a vast spread community from where you can meet new people and enjoy different gaming deals. In this strategy war game, you will enjoy tower defence, Ultima warship, castle building, and so on. Want to know more about it? Then have a glance over the important features and be more specific about them.
Important Features
You have to recruit and train more than 50 soldiers and warriors.

Enjoy building new castles, defence towers, and other war equipment.

You can share and expand your territory also to make your land bigger.

You have to vanish dangerous monsters and save your people.

Explore new lands and find more treasure, soldiers, and weapons.

You can take over the royal city so that you have your rule over them.
19. Throne Rush
---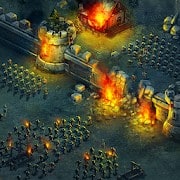 Join yourself in Throne Rush, a world of strategic wars and epic heroes. It features a complete battle mode set and an interactive MMORPG setup. You can build your castle and buildings to set up the most formidable defence possible. The game features a beautiful game environment and high-quality in-game graphics. You can play with your friends and share many game resources.
Important Features
It features lots of campaigns and missions with regular updates.

The game has around 18 different mercenaries that you can arrange as you like.

It has a huge community of players and lots of clans, guilds, and alliances.

PvP battle modes allow you to defeat your enemies and rise among the mighty players.

You will find lots of different heroes and epic abilities to acquire.
20. Real Commando Secret Mission – Free Shooting Games
---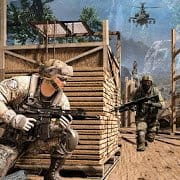 If first-person shooting games are your thing, then Real Commando Secret Mission will be your new favorite. It provides stunning visual effects and an in-game environment on your Android screen. The game takes average system resources but renders console-like 3D graphics. It is playable in offline mode and offers the best offline-based strategic FPS experience. The game features realistic missions with a ton of weapons.
Important Features
You will be able to enjoy exciting sniper missions with a huge rifle range.

It features both offline and online game modes.

Choose different weapons and fight your way to level-ups and upgrades.

The game is optimized for both Android phones and tablets.

It provides very addictive gameplay and also supports game controllers.
Bottom Lines
---
I hope you have already made your choice on which you will give it a try. Don't be confused about so many options. Whatever game you have chosen, it won't disappoint you. I am pretty sure that you will love to play those games and will soon be addicted. Because all of them are considered the best war games for Android, let me know here if you have any questions. I will try to reply to you soon.
Let me know if I have missed something important. Also, don't forget to give your feedback and comment on the related section. Thank you in advance.