Once the language barrier was the biggest problem to enjoy movies and series of other countries. Then, the function of subtitles came and solved it to make all those movies and series Universal. But still, many of us fail to find subtitles of different media. Basically, we don't face difficulty in finding the movie but find the subtitle files. And that's why we often turn off the device to enjoy our long-waited movies. Well, for your concern, I am here today to share some handy subtitle apps that let you find the file of subtitles easily.
Best Subtitle Apps to Enjoy Movies of Any Language
---
Yes, you can simply go for any app over there that provides subtitles. But, are you sure that it will provide you the subtitle of your language? Maybe not. Most of the common apps provide subtitles of only a few common languages. But you know? There are apps that even provide subtitles of almost all the major languages. And to make the list of the best subtitle apps, we aimed to find those apps. And here, you go with the best handy tools to find subtitles on your Android and iPhone.
1. Subcake – Add Subtitle to Video, Subtitle Maker *Pros
---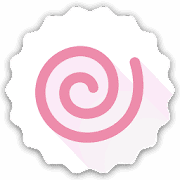 The very first one is not actually about finding subtitles but making them. Remember that if nobody just makes subtitles, you cannot enjoy it. So, the priority should be the apps that help people make and edit subtitles. And no other app can beat Subcake in this category. This app certainly provides the easiest ways to make and edit subtitles. Moreover, you can simply use your smartphone to make and set subtitles when you have this app.
Important Features
This powerful subtitle editing tool comes with SRT and ASS features, making your edition easy and quick.

You can add subtitles to the video you have on your device gallery.

This app certainly supports almost all kinds of subtitle files and settings on the video perfectly.

It eventually lets you add subtitles on YouTube videos as well.

You can synchronize this app with other devices to enjoy using the same apps on different devices.
Pros: Using this app, you can add subtitles with voice commands. So, it lets you use speech-to-text functions to make the subtitles more correct.
Cons: This app doesn't work on any rooted devices.
Android
2. Add Subtitle Automatic
---
The previous one is the best Subtitle maker app for Android, and this one is highly recommended for iPhone users. Add Subtitle Automatic provides the simplest way to make, edit, and set subtitles for any media. You can use this app on your iPhone and iPad.
Eventually, Mac users can also use this app to edit and create subtitles. Complete voice recognition technology is apparently the best part of this app. And so making subtitles becomes easier and effortless with this app.
Important Features
The video length to add subtitles using this app doesn't matter anyway. That means you can add subtitles on videos of any time and length.

You can eventually use the transcriber option to generate subtitles automatically.

It lets you add a caption for a secondary language.

This app initially comes with an iCloud backup system.

You are almost free to customize the subtitle fonts, sizes, and colors.

It also lets you add subtitles to YouTube videos using the SRT function.
Pros: You can indeed translate subtitles in any common language using this handy app. It eventually supports over 109 languages around the world.
Cons: This app doesn't work with IGTV, and some users find issues with translation.
3. SubE: Subtitle Editor
---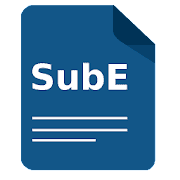 Android users can also use the simplest subtitle editor, SubE. To define this app in only a few words, I must say that it will provide you with an all-in-one style subtitles maker and editor. You will simply find all the functions right beside the place where you will make the edition.
Additionally, it won't take too long as voice recognition lets you use voice commands to edit and make subtitles. Also, this app consumes a very tiny space on your device. Besides, it works smoothly on any device with lower power consumption.
Important Features
The process of adding subtitles is made very easy with the clean tutorial.

You can initially change the font size, color, and style of the subtitles on a video.

This app lets you add subtitles on YouTube videos and others.

It also lets you edit and remove subtitles from any dialogue in the video.

This app certainly supports almost all subtitles files.
Pros: Making translating the subtitles easier using this app. It almost supports hundreds of languages and helps you get subtitles on them.
Cons: You can probably not find any batch operation function in this app.
4. Subtitles Viewers!
---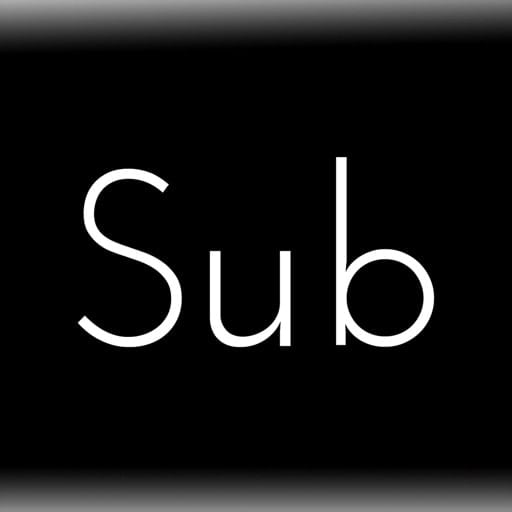 While enjoying your favorite movie or series, you no longer have to spend an hour finding the subtitle. Subtitles Viewer is nowhere to solve all your problems regarding subtitles. Craig Grummitt has brought this powerful subtitle app to the town for iPhone and iPad users.
Mac users also use this app to enjoy their favorite shows on the screen. You can simply synchronize this app with your television and another big-screen device. And then, it will let you enjoy watching the show with subtitles on that device.
Important Features
This app initially supports almost all popular languages.

You can easily translate subtitles using this app. It takes a few minutes to get the translated file.

This app indeed comes with a huge database of subtitles. So, you will find subtitles for almost all popular shows.

It also supports all the subtitle files on any video as well.

It is a lightweight app and doesn't consume more battery power.
Pros: You can download 3 files of subtitles for free from this app. And for the rest, you have to pay or subscribe to the paid version.
Cons: For some users, this app is very much expensive.
5. MightySubs, Fast Subtitles
---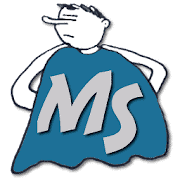 MightySubs is one of the smartest choices for downloading subtitles while watching TV shows. Besides, it is a very reliable app for browsing your shows and downloading the subtitles in a few seconds. Moreover, this software comes with a fully automatic downloading feature.
In addition, if the subtitles don't go with the fetcher, you can simply delete it and try another fetcher with a long press on the file. Certainly, you can try this software from any location with the right profile.
Important Features
There are only two languages available: English and the one from your device.

The software genuinely includes 7 subtitles fetchers, including BetaSeries, Subscene.com, Podnapisi.net, Addic7ed, and so on.

It indeed lets you download any missing subtitles of any series too.

You can also create your own profile with a local and remote directory that will support browsing the file.

The app allows you to enjoy three profiles altogether in a free version.
Pros: You can initially download subtitles for at least 10 shows in a day. The application also supports downloading subtitles for movies via Subscene and Opensubtitles fetchers.
Cons: The app sometimes takes time to recognize 480p or 720p video.
6. MySubtitle
---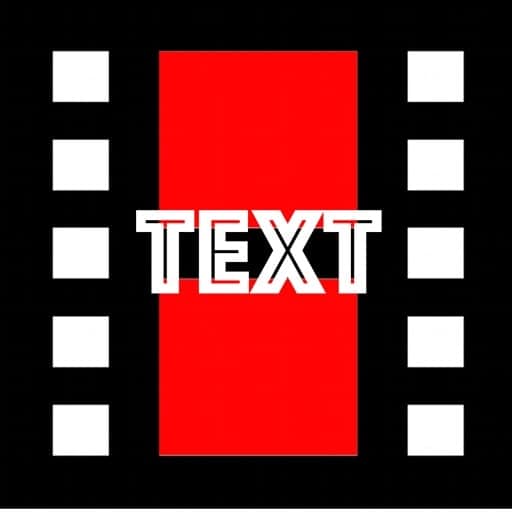 MySubtitle is a basic subtitle movie editing application, and you can also add any images to your videos. So, it can be their best choice for those planning to add subtitles to their video. There will be some basic methods, and you need to pick a movie from the camera button on the bottom left of your device screen. And then, you can activate the camera and continue to shoot the movie.
Important Features
You can specify the position to adjust the subtitles in videos.

The start position will help you to fix the display period too.

You will indeed find upper and lower letters while adding the subtitles.

The edit button on the top screen will initially help to re-edit pictures and subtitles.

You will also find a red button at the bottom left, and select a picture or character button to edit your screen.

It lets you rotate ups or down the pictures and subtitles or pinch in and out the subtitles.
Pros: You will find a delete button to delete all in line. Moreover, you can save the edited video and keep them in My Album.
Cons: There is no variety of text effects, and you can not omit any parts of the text.
7. GMT Subtitles
---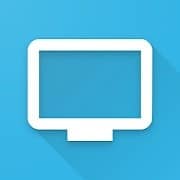 GMT Subtitles is one of the easiest tools to download movies and TV shows with subtitles on your device. This software has brought a bunch of facilities, and it works very smoothly too. In addition, the app downloads any missing subtitles automatically. Moreover, there will be subtitles from multiple languages so you can enjoy watching Hollywood and shows from other parts of the world. Plus, the control system is very user-friendly too.
Important Features
You will initially find videos auto-detection, or you can simply filter on folders.

The application indeed shares networks, including Samba SMB or CIFS.

You can search for any subtitles for the show manually.

It lets you download subtitles from Podnapisi.net, BetaSeries.com, and

Opensubtitles.org

.

This app also supports M4V video format, and you will get open subtitles to search optimized too.

Apparently, this application embeds video details from The movie database or

TVDb.com

.
Pros: You can share subtitles via Bluetooth or email. Furthermore, the application allows you to launch the video to your favorite video player.
8. Get Subtitles
---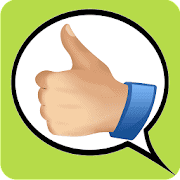 Why not try an application that allows you to download multi-language subtitles for your favorite movies and series? Well, Get Subtitles has quite a unique approach, and it automatically scans your device and gets you the available subtitles. Moreover, it brings fast and accurate subtitles for your movie shows. Also, the software needs a subtitle capable video player to play the subtitles, and VLC is the easiest option to go with.
Important Features
The application certainly supports the automatic detection of movies and videos.

This powerful app keeps checking on the movie and finds the perfect matching subtitles.

It will automatically insert subtitles into the video with VLC, MX, or MX player Pro.

You can indeed search the movie with its name, and it doesn't require you to save files on the device.

The app supports almost 170 languages worldwide, including German, French, Chinese, Korean, Portuguese, English, and so on.
Pros: You are allowed to launch a video player within the app and save the videos or movies on your device. Additionally, You can manually search for the files, and it supports Chromebook too.
Cons: Some users find issues with the payment system for premium subscriptions.
9. Kaptioned – Automatic Subtitles for Videos
---
Kaptioned is a noteworthy subtitle downloader app that also helps to auto-detect and transcribe your videos. This app's control system is unique, bringing the result in the fastest way possible. Moreover, the software is very convenient, and you can download subtitles from any part of the world. Additionally, the results are always accurate, and you can enjoy watching subtitles in two languages at once.
Important Features
The application certainly uses artificial intelligence(AI) to generate subtitles for the video.

You can surely add text, headlines, and captions to any part of your video.

The app also allows you to change the style of the subtitles, or you can even change the color in it.

You can indeed edit the file and change it multiple times easily.

The software supports multi-language-generated subtitles for movies and series.
Pros: You can save the files many times for your device. Furthermore, there will be an option to export the generated .srt file.
Cons: The application only generates subtitles for 10 min videos.
10. MixCaptions: Video Captions
---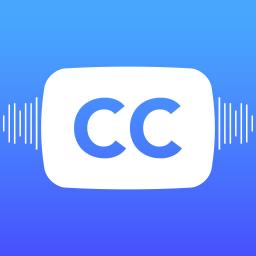 If you are looking for the best subtitle app, MixCaptions can be a convenient option, and it's the final recommendation for today. Basically, this software automatically transcribes all your videos. Besides, it ensures to give the most accurate and cultured video captions.
No wonder, this app is specially designed for content creators and Influencers. And this app will definitely help them to get more followers and views, and people can mute and enjoy it with subtitles.
Important Features
All you have to do is upload a video, and it will automatically transcribe in a few minutes.

The application indeed allows you to customize and edit the captions for your video.

You can display the caption in three different positions: on the top, middle, or bottom of the video.

You can surely customize fonts and the text background and save them to your device.

It again supports video ratios like vertical or 16:9, which is best for social media.
Pros: You can remove the watermark and import SRT files. Moreover, the app automatically transcribes 23 different languages, including German, French, Dutch, Italian, Danish, Japanese, Portuguese, and so on.
FAQ
---
Q: What is the best Subtitle editing app?
A: Subcake and Add Subtitles are the best subtitle editing apps. Subcake is an Android app, while Add Subtitles is only for iOS devices. Both of these apps are free of charge and work very efficiently to let you add, edit, and remove subtitles. There are other leading subtitle editing apps you can also use, like MySubtitle, SubE, and many more.
Q: What app can I download to find subtitles?
A: You can use different subtitles downloader apps for Android and iPhone to find and download subtitles. For Android MightySubs, Fast Subtitles is a good option, and for iOS devices, you should go for Kaptioned or GMT Subtitles.
Q: How can I make Subtitles using an app?
A: making subtitles is easy and fun when you have the best subtitle-making apps on your device. Simply, you can use your smartphone to make and edit subtitles. If you use Android, Subcake can be a good option. You can also use Add Subtitles if you are using an iPhone or iPad. Most apps will provide you with a very perceivable tutorial so that you can understand the whole process more easily.
Most often, the app will provide you an option to upload a video to which you are planning to add subtitles. Some apps also let you use their search option to find videos directly from the internet. Then you can play the video and get the keypad right behind it to add subtitles. If you already have a file, you can remove some lines and edit them as you want.
Q: What is the best subtitle app for iPad?
A: Add Subtitle Automatic is the best subtitle editing app for iPhone. This convenient app can create, remove, and edit subtitles. But to find subtitles for your favorite show, you have to use different apps. As an iPad user, you should try MixCaptions first.
This app will find subtitles in different languages for different famous TV shows. Additionally, finding subtitles are easy here, and you can instantly download them from this app. You can also use My Subtitles to find and edit subtitles for many popular shows.
Finally, Insights
---
So, from now on, finding subtitles for your favorite show won't be difficult, like drinking bitter juice, and making subtitles will be fun and easy. Just find which subtitle app or apps suit your needs the best and install that instantly. You will enjoy making subtitles while finding it the next show. And then share your experience of using it with us. We will appreciate your effort in staying with us for this long. Thank you a thousand folds once again.