When you move on to a new country for traveling, for any business trip, or on holiday language becomes a vital barrier. A good translator app for your Android device can become a useful aid in this regard. It revokes the challenge of mastering a fresh language. These apps will provide assistance to speak, read, and understand an unknown language instantly.
Best Translator Apps for Android
---
Here I am going to discuss the 20 best translator apps for Android with different features, dictionary, speech recognition system, pronunciation, and offline facility. I hope this will help you choose the best one suited for you.
1. iTranslate
---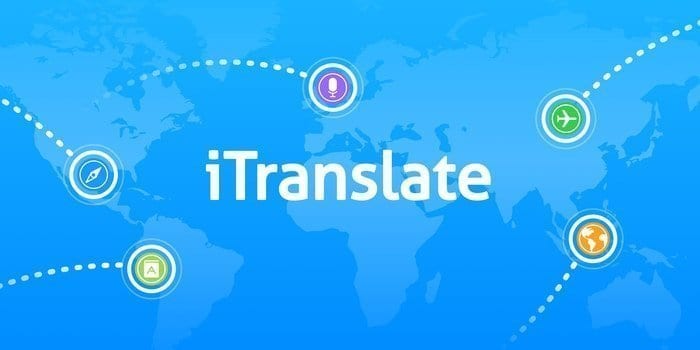 If you are looking for one of the most popular translator apps for Android in the marketplace, iTranslate would be the best choice for you. It translates hundreds of languages instantly. You can use this app both as a translator and a dictionary app. It is very user-friendly.
Important Features:
Choose translation voice mode and hear translations in female or male voices.

It can switch between different dialects and produce vocabularies with distinctive meanings.

Enjoy a well-defined Phrasebook – having more than 250 phrases.

Get the Keyboard Extension, iMessage App, and voice-to-voice conversations.

It will provide you an App for Apple  Watch.

You can share your favorite portion, history, and much more. 
2. Google Translate: A Reliable Translator App
---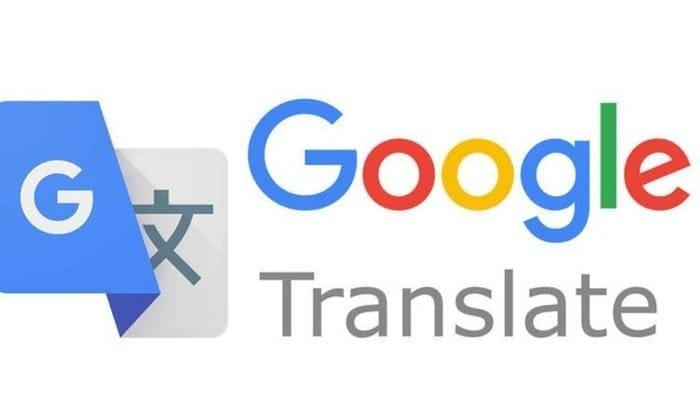 Google Translate is a renowned translator app for Android. You will get the maximum output from it. It works offline. It translates more than a hundred languages for you. The most interesting thing about this app is you can get the translation from the handwriting or any text drawings. Use your camera and take a snapshot for instant translation.
 Important Features:
You can get translation from any text copied from any app.
Enjoy this app, even you are Offline.
Take a photo and get it translated into 38 languages.
It provides the opportunity for two-way speech translation.
If you do not have any keyboard nearby, just draw the text and get it translated immediately.
You can save and use it for future reference.
 3. TripLingo: An Amazing Online Translator App
---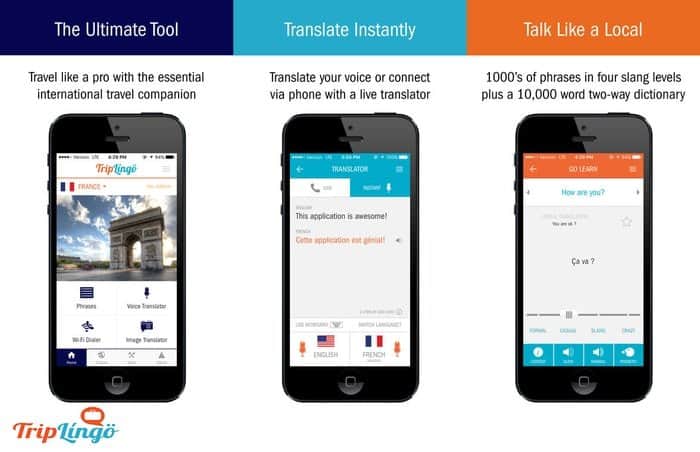 TripLingo is one of the best translator apps of the present time. Get seamless service from this online translator app that guides and serves you as your dearer interpreter. You will get a voice translator who will translate your language in your desired language. This app is best for international travelers.
Important Features:
Get more than two thousand phrases that will help get a proper translation.
Get around thirty thousand recorded audio files here.
Enjoy the instant live human and voice translator.
This app provides you a huge number of offline dictionaries.
This handy translator app for Android provides an intelligent tip calculator.
This app provides a currency converter and a quiz mode to help the user to learn.
Play Store
 4. Papago: An User-Friendly Translator App 
---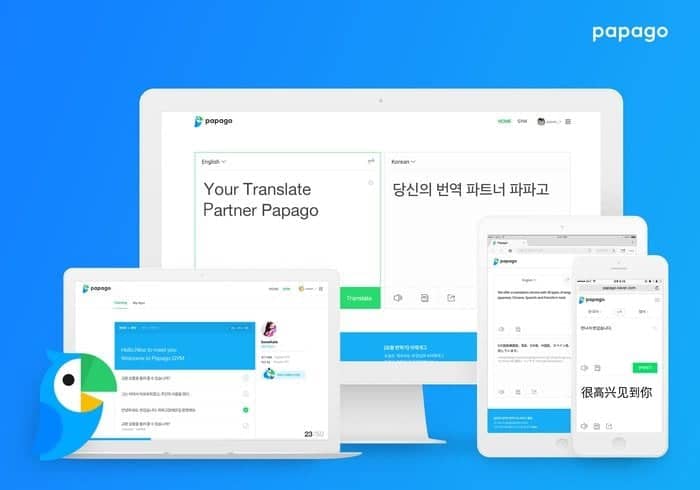 Papago is a dependable translation app for Android, which specializes in the Asian language and translates other languages like English, French, Japanese, Korean, and many more. You can have the privilege of both written and voice translation. Moreover, it allows you the facility of multi-language conversation using this app. Here you will get the dictionary and a wonderful phrasebook to find out more meanings.
Important Features:
It offers a real-time translation of the text provided.
It can recognize the text on the photos, so take a photo of the text and translate it.
Get the translation from audio and manually inserted texts.
Papago finds the accurate meaning of the handwritten words and translates them instantly.
Enjoy the translation by only inserting the URL of a foreign website.
Enjoy the simultaneous translation while speaking in your local language.
5. Easy Language Translator
---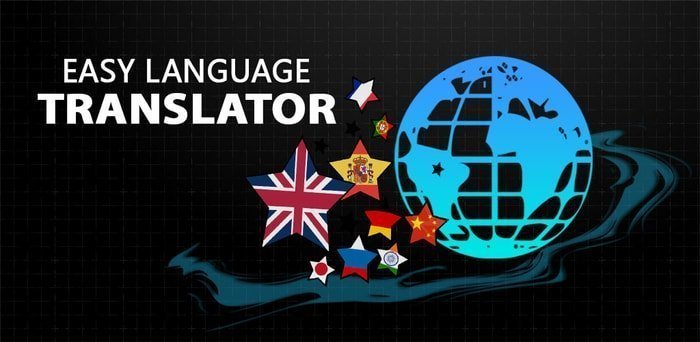 If you are an Android user and looking for the best translator apps for your Android, this is probably a suitable translator app. This app is very simple to use. It can translate more than one hundred languages, including both text and voice translation. It can convert both speeches to text and text to speech.
Important Features:
Fast and accurate translator.
You can listen to your voice in the process of translation.
Get the 'Add to favorite' option for future use.
You can share your translation with others.
You can save and send the translated portion as MP3 also.
6. Microsoft Translator
---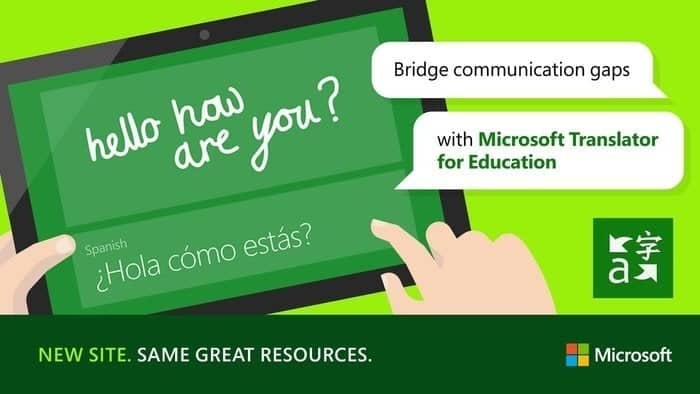 Microsoft Translator is an amazing free translator app for Android in the market. It offers you to translate your text, voice, or images. It will provide you with a fascinating real-time video translation facility. Its superb design will mesmerize you. This translation app will help you to communicate with the foreign people you meet on travel.
Important Features:
Enjoy the speech recognition feature and conversation mode.
You can translate from anywhere at any time as it provides offline translation facilities.
Get the translation from the screenshot of a photo taken on your mobile phone.
You can conversate with multiperson, and this app is going to translate them instantly.
Learn various phrases of each language from its enriched phrasebook.
Share the translation with others in other apps too.
7. SayHi: The Multidimensional Speech to speech Translator
---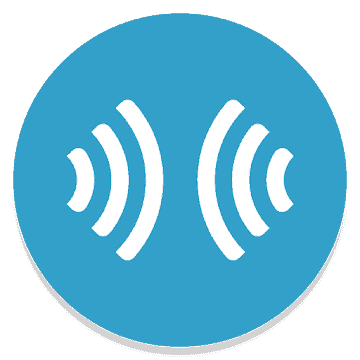 If you want to get the speech to speech translation, it would be a great online translator app for your Android devices. It offers to translate over ninety natives and dialects too. Its voice recognition capability is excellent. Its user-friendly interface will attract you. You can change the voice tone and language with a single tap.
Important Features:
You can speed up or slow down the rate of your speech.
Get quick navigation and a nicely designed modern interface.
This translation app offers you to share the translation via online social media, SMS, and email.
Get a chatting option that will allow you to chat with your foreign friends in your local language.
Get the latest updates and find the fabulous features in this app.
8. Textgrabber
---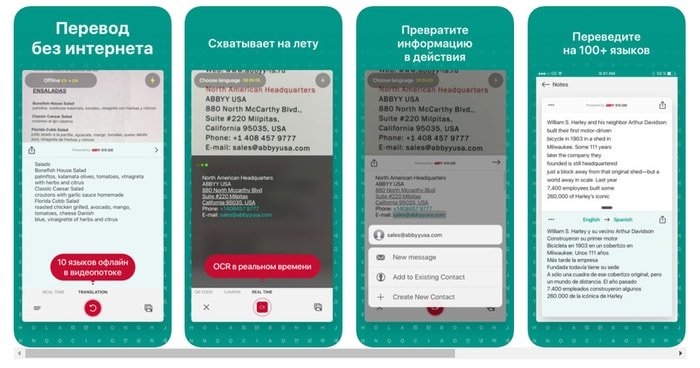 Textgrabber is one of the multitasking best translation apps of the present time. It translates and does more things like making links, phone numbers, addresses, events, and many more. It supports more than a hundred languages with verification support. It can translate printed paper, photo text, and voice. This wonderful app can search language on the internet or on maps too.
Important Features:
You can create, edit, and share your work easily.
Enjoy the real-time voice and photo-text recognition facility of this app only with a camera screen (without taking any photo).
This app can recognize and translate more than 60 texts without an internet connection.
This app can read QR codes, and it has a Siri shortcut
You can adjust the font size, get audio prompts, and a history folder for future use.
 9. Offline Translator 8 languages
---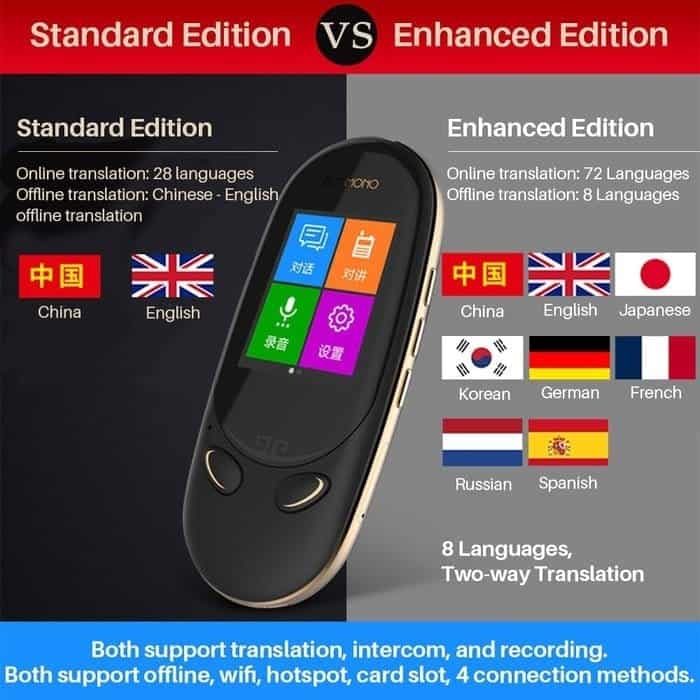 This translation app for Android will help you a lot when you visit a country. It can translate numerous languages in offline mode too. So you won't have to think about the data connection and roaming facility and cost. It is a unique translator app that excels both on google translate and Microsoft Translator. It uses a very small amount of storage.
Important Features:
It will provide you a built-in dictionary.
Enjoy the audio output and photo translation facility.
Get the second language button, which will automatically detect language.
You can convert the photo to printable text and translate it offline.
By only tapping on the words, this app will read individual words for you.
10. Dict Box
---
If you want a multilingual dictionary with a translator, you may like Dict Box. It will provide you translation of various languages. It will give you word corrections, memorization practice, flashcards, etc. Its camera features, offline translation capability, and cross-device synchronization will amaze you. It has a modern and decent design. It is very user-friendly.
Important Features:
This app is very fast and can sync word lists across multiple devices.
You can translate your text in the web browser to the other apps.
Find similar sentences and phrases through this translator app.
This app offers you to install a good number of dictionaries and language.
You will get the cloud backup and a word list manager.
– Synchronize word lists across multiple devices.
11. All Language Translator Free
---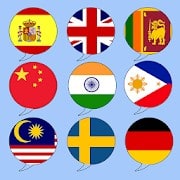 You can also try All Language Translator Free for the best and fastest Translation service. It doesn't matter which language you want to translate from or to, and this app will help you with all of its excellent features. Just install it in your Android device and chose the languages you want to transform from and to. Input the source using the convertible keyboard. You can also use voice input too. Press has done and finds the meaning you need.
Important Features
Almost all popular languages are supported.

Very user-friendly and simplistic interface.

Voice input and output system.

One button translating text system is also available.

Social sharing option.

Help to learn a language.
12. Translate All – Speech Text Camera Translator
---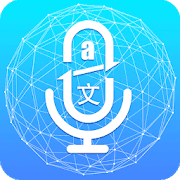 If you want to enjoy the services of multiple types of translating systems, then try to Translate All. It is most popular to support three different types of translating approaches. You can translate from text, speech, and camera. So, things will be easier for you if you are visiting abroad with no guide. After installing the app, find the method you want to use and place the input. Within a few seconds, you will get your answers.
Important Features
Able to translate over 100 different languages.

Support text, voice, and camera translation.

Very good quality voice integration.

Automatic Language detecting ability is there.

Very user-friendly interface and an advanced Search engine.
Download
13. Translate
---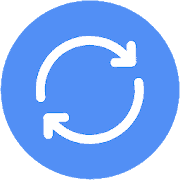 The next suggestion is to Translate. Just install this app and translate anything of any language. Using this app has become very easy because of its user-friendly interface and supportive tools and kits. You can so make your task much easier when dealing with the text of other languages.
The features of this game are unique, and you will always feel ut great to learn more about other languages. Even learning a new language is also possible using such an excellent language translation app. Is there anything more you want from it? If yes, just check them in the features here.
Important Features
It can detect language automatically, and you don't need to choose the language again and again.

Support a huge number of languages.

Learn a new language from this app. 

Very high-quality screen definition and excellent theme.

Simplistic interface and advanced Search engine.
14. VoiceTra (Voice Translator)
---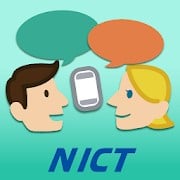 Meet ViceTra, an aesthetic translation app for your Android device. The best part of this app is to translate speech into different languages. It can translate your speech into 31 languages. You can download and use it for free. VoiceTra has a very easy-to-use interface too. Two people who don't speak each other's languages can communicate through it.
It has a real-time text showing feature so that you can check what you are saying instantly. So, it can be your best company for traveling as a personal speech translator. VoiceTra can also be used like a dictionary. It can show translate almost every word.
Important Features
Huge language support over 31 languages.

Easy to Type and translate.

Precision in speech recognition.

Synthesized output voice is available.

The disaster-prevention approach is there too.

Travel-friendly user interface with offline support.

Great for socializing in other languages.
15. Chat Translator
---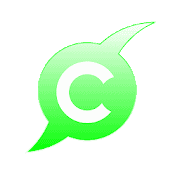 Chat translator is a free Android translation app that can translate from speech and text to both. This supportive app has a wide variety of language selections. It has 38 languages in its library. Developers are working to increase the number. It has a great user interface. Anyone can use this app without any hesitation. The translated words can also be shared with friends. With the texting feature, it also can be used like a dictionary. Smooth translation makes a conversation easier than ever. 
Important Features
Translates into 38 languages simultaneously.

Translate any word from the speech of any language.

Translate any word from the text.

Sharing translated speech to friends and family.

Punctuation correction for better utilization.

Online translation system and so, make sure to have an internet connection.
16. Hi Translate – Language Translator, Online Translate
---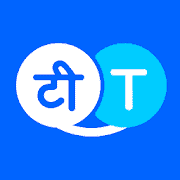 Hi translate is another popular translation app for Android that will always help you translate a text to speech and vice versa. It can translate 88 languages, including many Indian languages like Marathi, Tamil, etc. hi translate is the most powerful translator, you know.
It can be used in many social media like Facebook, Whatsapp, Messenger, etc. hi translation also can be used by image translation. You can click a photo, and then Hi translator will translate it to your desired language. You can use it your chat and communicate with friends all over the world. Download Hi translator; it is free.
Important Features
Social media translation is available for many popular social media like Facebook, Whatsapp, Messenger, etc.

Translation in chat can help you to communicate with friends from foreign countries.

Translation from any image with writings on it.

Easy interface and simplistic structure.

Auto language detection is also available here.
17. Voice Translator
---

You can also try Voice Translator to translate your text or speech within a few seconds. It is easy to use a translator to break your language barrier and communicate with people of another language. Using this app is so easy, and by just opening the app, you can continue talking.
You can also learn other languages using this supportive translation app. Dialogue translation makes it easy to talk and keep track of your conversation. All the data are saved on your phone to help you learn more.
Important Features
Session translation in real-time.

Translation in multiple languages simultaneously.

Saves the sessions on your phone in an instant.

The dynamic interchangeable setting for a better experience.

Simple interface with lots of useful features.
18. Translate On Screen
---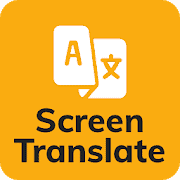 Translate on screen is a screen translating app. It translates anything on the screen to your desired languages with its huge library of 100 languages. While surfing the web, we always suffer to understand foreign languages. Translate on screen can translate for you in real-time.
Translate on screen can also translate from voice, text, and using a camera to translate any image. It works on any other apps. It can also be used in games while playing. Try to Translate the on-screen app; it's free.
Important Features
Instant phone screen translation anywhere and anytime.

On-screen translation even while gaming or doing something essential.

Floating bubble for easy user experience.

The voice-to-text translation is faster than ever.

Better and easier translating approach from Images and files.

Translates copied text instantly into other languages.
19. Snap Trans – Language Translate, Post Translate
---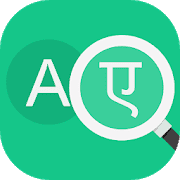 Snap Trans is an Android Translation app that has been famous for translating the screen to any other language. With its big language support, you can translate it to 33 other languages. It's very easy to use and works with no time. All you have to do is drag the line to the input box and wait for a few seconds to make it translated. Thus, Snap Trans makes it easier to communicate with foreign friends.
Important Features
Drag bubble translating approach is available to make your task easier.

User-friendly interface and perceivable settings.

Saves time and effort by drag and translate.

Quick start and translates almost instantly.

Support huge numbers of languages.
20. Air Translate – Offline Translation
---
Lastly, it's time to meet one of the most powerful translation apps for your Android device. It is Air Translate. This supportive app can translate voice to text, image to text, and text to text with the support of the most advanced translation tools. Even you can use Air Translate offline. There is a phrasebook to help you make your words more meaningful.
In its simple but stylish interface, all the translations are done instantly. You can also listen to your translation and save time from reading it. You can use it as your regular dictionary to solve your daily translating problems.
Important Features
Translate by the camera.

Offline availability gives you the mobility to get outside of the network.

The history and mark feature allows you to remember the words and learn.

Amazing, simple, and stylish interface.

Super-fast speech recognition with better output audio.

No Ads in this app, so use it without tension.
Download
Final Words
---
There are so many translation apps in the marketplace, but you are the one who has to choose the best one. Here I have tried to guide you by narrating the salient features and the facilities of an individual app. I hope this article will assist you in this regard. Please share your choice and opinion with us, and feel free to comment if you have any. Thank you so much for staying with us. Your friendly support is our inspiration.