Airplay is a very popular system developed by Apple, and it is basically a wireless communication protocol suite that lets users share media without wired communication. This system is solely available for Apple product users, and that makes Android users sad and unhappy. For sure, the system, Airplay, is modern, useful, and handy. So, Android users always long for the best Airplay apps for Android.
Even though you are not using any product from Apple, you can now enjoy features from Airplay. Playstore has brought a lot of apps that let you enjoy the Airplay feature. And we are going to talk about some of the best airplay alternative apps for Android.
What is Airplay App?
---
As it resembles the title itself, Airplay apps are basically mediums for apps to cast or stream on devices you can't connect with your phone directly. Besides casting movies or films, you can stream videos from device folders, online series, and slideshow photos using this app.
Streaming from phones to TVs or monitors has become an old trend nowadays. Developers have designed the Airplay apps in such a way that you can cast them on devices like Xbox One/Xbox 360, Play stations, and other DLNA receivers. Of course, these features vary from app to app – not every Airplay app has the same features. Some are different than others.
Alongside streaming, these apps also come up with side features. The features include local playback for videos, auto search, playing media with shuffle or loop mode, queueing multiple videos, etc. Plus, you can stream on any type of TV, whether it is Samsung or Apple. These features are guaranteed to work without any lag or buffering.
Best Airplay Apps for Android You Should Try Right Now
---
We have tried many Airplay alternative Android apps, and most of them disappointed us with very poor features. But some of them are like gems. Though we failed to find ten apps, we have made a list of 7 apps that won't disappoint you. I have added all the essential features and the basic requirements here so that you can choose the right app easily. Let's check them out.
1. Cast to TV – Chromecast, Roku
---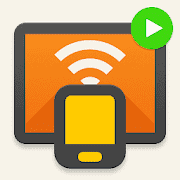 Casting on TV was never a problem after this Airplay app developed by InShot Inc. Alongside streaming movies, you can also stream high-quality videos from local files, folders, and memory cards with Cast to TV. Without any lag of buffering, you can stream on exclusive devices like PlayStation, Xbox series, Linux computers, and many more.
You can also exclusively connect to Roku with zero limitations. Let's check out what more that app will offer.
Important Features
This app supports almost any TV brand, such as Samsung, Huawei, Xiaomi, Sony, etc.

Sticks are also available for Amazon Fire TV and Roku TVs.

The format of streaming media is automatically adjusted with the connected device.

You can control the TV from your phone after the app is successfully paired.
2. AirScreen – AirPlay & Cast
---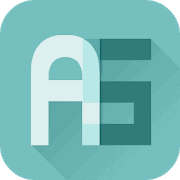 AirScreen is an Airplay app designed mainly for any major type of device. It's an all-in-one app that includes screen mirroring photos, videos, and other media from tablets, phones, or laptops via Ethernet or Wi-Fi.
Besides, the app has versatile wireless connectivity that supports every wireless streaming protocol, including Airplay, Cast, Miracast, and DLNA. This feature has made receiving almost anything easier from your phone without the need for cables.
Important Features
This app is compatible with both Android and iOS operating systems.

When the app is connected, you can screen record the displayed content any time you want.

The app also supports a very huge variety of applications, from YouTube to iTunes.

It also has its own protection from interference by encrypted data transfers.

You can also use the app as a remote-controlled device to pause, resume or even reverse videos.
3. Tubio – Cast Web Videos on TV
---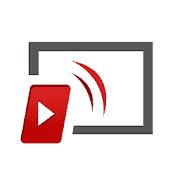 Nowadays, casting from a certain device to a TV is a real struggle after dealing with all the messy wires and HDMI cables. With this app, you no longer need to be tense about cables or buy another device for streaming media from your phone to a large screen.
Tubio also has a browser that comes up when it is connected to a device, so you can select any media from any folder to stream. This useful airplay app for Android also supports playback for local photos and videos.
Important Features
You can cast from both Android and iOS mainstream operating systems through the app.

Gaming devices like Xbox One and Xbox 360 are also compatible with the app.

The premium version of this app has no ads and unlocks HD playbacks if available.

You can also bookmark the sites you want to go to play media from the app to get quicker access.

The app forbids lag or glitching, so you can watch your favorite show easily.
4. AllCast
---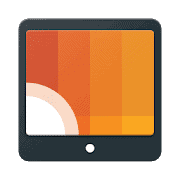 With AllCast, your favorite show or series can be viewed on a larger screen without the need for any extra device to connect from your phone. The app is simple to use – just download it, and a robot guide will lead you to connect your phone to a TV or monitor.
You can also send photos and videos from your phone to your desired screen via the app. Surprisingly, AllCast supports almost any brand of TV you want to connect to, so you get to be tension-free.
Important Features
The wake lock system of the app keeps the stream on if you leave it somewhere.

The app only needs two permissions (internet and storage) to keep your data private.

You can also read or write external storage from SD cards via the app.

The app has a term named "Superuser," which allows you to stream music from any music caster.

The Premium version of AllCast allows you to browse without any interruptions and is ad-free.
5. AirPlay For Android & TV
---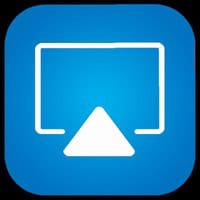 As simple as the title itself, this Airplay app is specifically designed for mainstream Android devices. AirPlay for Android & TV allows you to mirror your screen from your phone to a larger device, and as an additional advantage, you can also share your current streaming media with your friends and family.
Besides, the app also has multiple wireless transmission protocols like Airplay, MiraCast, Chromecast, etc., so you don't need any cables for the wireless display on your screen.
Important Features
Video hardware acceleration allows you to improve the efficiency of media by 40%.

A small but better working assistance is included in the app for the screen mirroring process.

You can connect from any device, like a laptop, computer, tablet, etc.

The app is lag free, so you don't need to be tense about interruptions on Livestream.
6. iMediaShare – Photos & Music
---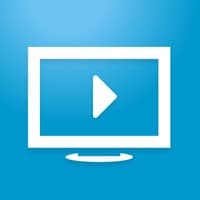 iMediaShare – Photos & Music is one of the best airplay apps that you can find in the Android app marketplaces. This works fine every time on almost all of the updated Android phones and supported devices.
You don't have to hand over your devices to others to share media and supported streaming-capable data on other devices. Moreover, the familiar UI and materialistic app design make it appealing to all types of users.
Important Features
It is capable of playing videos, music, and photos from Android phones to TV or big screen panels.

This app includes dedicated Facebook integration for convenient access to other devices.

You can even connect gaming consoles like Xbox using this airplay app.

This app even has a global remote control facility for other media gadgets.

It supports Apple TV and other popular mainstream TV brands like LG, Samsung, Sony, and others natively.

You can even share the media on local networks through Wifi and other wireless technology.
7. Cast to TV/Chromecast/Roku/TV+
---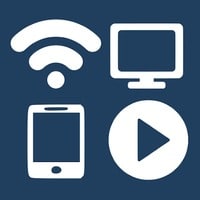 Before choosing your next screen-sharing app check out Cast to TV/Chromecast/Roku/TV+. It is one of the best airplay apps for Android, which you can use without spending any bucks. This app is very clean and utilizes a materialistic UI for users' convenience.
You don't need to worry about any previous exposure, as running this app is a piece of cake. Moreover, it is known as one of the best apps for Android TV, and it works smoothly with any type of supported IPTV system.
Important Features
It supports screen mirroring and PiP with a few taps.

You can access Roku channels and the Roku remote control facility within the app.

This app is compatible with almost all the popular media file formats, from MP4 to URL links.

The theme of the app is changeable; users can save website bookmarks for future reference.

Users can use the integrated app's browser to look for any website and online media files.

It has a "blocking" facility for pesky pop-ups from any source website.
FAQ
---
Q: Can I use Airplay on an Android device?
A: Airplay is a wireless technology developed by Apple. Still, you can use it on Android in many different ways. The most convenient way is to use the best airplay app. Also, you can use it with the help of an external airplay receiver. Besides, Google Chromecast offers a system that lets Android devices use airplay features.
Q: Is airplay apps for Android work?
A: Yes, some of the airplay apps or airplay alternative apps work well on Android devices. Those apps offer almost all the airplay features, and some even offer more. On Playstore, you will get a lot of free Android airplay apps.
Q: What are the best airplay apps for Android?
A: Cast to TV – Chromecast, Roku, Tubio, and AirScreen are the best airplay apps or Airplay alternative apps for Android. Millions of people are currently using these apps, which offer more than real airplay does.
Q: Is using Airplay apps for Android safe?
A: Using airplay alternative apps for Android is safe only for a few valid apps like Tubio, Cast to TV, etc. All the listed apps here are safe for sure. But there are some apps that may not be safe and cause a virus attack on your device. We suggest not allowing access to your personal data in these cases.
Q: Is airplay better than Bluetooth?
A: Yes, airplay is better than Bluetooth in most cases. If you are talking about cost and portability fact, Bluetooth will be better. But for other facts like media quality, airplay can easily beat Bluetooth.
Final Thought
---
Airplay is one of the best inventions of Apple. Android still didn't bring a technology that could beat airplay. But this technology is very useful for Android TV owners. And the listed Android apps let them use this technology on their devices.
Most of the apps are free to use and don't require a high-end device. They won't ask for so many accesses as well. So, you can use any of the listed airplay apps for Android anytime you want.
Now, let us know if you have ever used any of these apps. Share your experience using the apps with us so beginners can choose the right one. Thank you for your time.