Are you trying to find the best video editing apps for your Android device? In 2020, there are many video editing apps available in the play store. But most of the mobile video editor apps are filter, theme, or template-based. They grant you limited access to adding a selected number of clips or some selected background and music. That is not the video editing you may dream of. If you are tired of this limited access and looking for something new, there is good news for you. There are some awesome android video editing apps available out there in the market. Those allow you standard video editing on your mobile, just like you do on a PC.
Video Editing Apps for Android
---
Now, let's see the 20 best video editing apps for android. If you have been craving creative video editing, these apps are for you. With these apps, you can edit videos like a pro even if you don't have professional photography knowledge.
1. InShot- Video Editor and Video Maker
---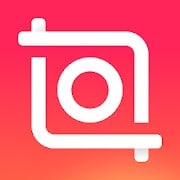 InShot is one of the best free video editing apps for android. You can get it in both free and premium versions. Its amazing features make it super-easy to use, very intuitive, and suitable for HD video making. So far, it is the fastest app out there. This app enriches all simple editing features like color correction options, filters and themes, and things for applying to your video.
It supports all sizes and formats. So, you can share your content without decreasing its quality. But there is a lack of advanced audio and picture editing features. But it will be a powerful app for an amateur. This is great for short video editing.
 Important Features 
Cropping, editing, or cutting and splitting a long video into several clips are easy to do.

There is a music library. Choose from their music or can add your voice or whatever song you wish.

They give easy access to adjust your video speed, filters, and background themes.

It can flip, rotate photos. This is a very handy feature that most video editors don't have.

You can instantly convert and resize videos. Then, you can share it without burning away any component to fit into social media.

 Its features help you make a splendid slideshow with smooth transition and music.
2. KineMaster- Pro Video Editor
---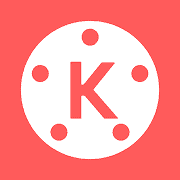 When you want to do some real advanced editing, KineMaster is an excellent choice. There are free as well as premium versions. In the free version, there will be a watermark in your video. There are many things you will only find in professional video editing software. It has smooth graphics, and the transition is super fast.  Overall, this is a flexible, best free video editing app for android. One lacking is, it gets basic color correction tools and filters.
Important Features
The interface design is incredible, intuitive, and easy to find every feature.

It has got advanced audio control, advanced effects, and multiple audio layers.

The app allows overlay editing, but performance depends on mobile system capacity.

It has a powerful trimmer and splitter.

You can make and export 4K 2160p video files.

There is no limited clip number and duration.
3. Power Director: Video Editing App
---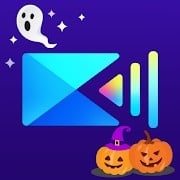 This is an overall best app for the last few years. It is absolutely a powerful editor for android. Its interface is less complex but attractive. So, this has superb usability features and the right choice for a beginner. Most of the features are free. But to remove the watermark, advertisements, and for some special features, you need to pay. It has a wide range of compatibility. It also supports multiple audio and video clips at a time.
Important Features
You can convert videos into 1080 HD and 4k videos.

It has a modern glitch effect that makes the futuristic video.

There are lots of options for theme, transition, and effects.

It has decent color correction tools.

You can also use the power director on your PC. So, you can directly transfer the video to the PC that you are editing on your android mobile.

It has many advanced video editing tools that enable smooth, precise, and faster editing.
4. Alight Motion- Video and Animation Editor
---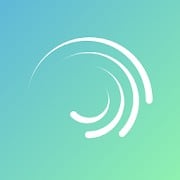 If you are looking for motion graphics or animation, this app is wonderful. Its focus is not only on video editing but also on graphics, animation, and those sorts of things. This is the first professional animator and video editing app for android. It supports multiple layers of audio, videos, and graphics. You can deliver videos in mp4 or GIF format.
Important Features
It has wonderful video effects and advanced color correction.

It has a solid gradient and many more blending options.

You can easily create vector graphics.

You can do the animation using a main-frame.

It allows you to create group layers, borders, and shadows.
5.  Adobe Premiere Rush
---
You can call it the younger brother of the professional video editing PC software Adobe Premiere Pro. But this app will amuse you by its amount of features and control. It is also the only app that works cross-platforms and cross-devices. You will find all the features easily on the first screen, and that makes editing fast. This software is suitable for medium to advanced video editors. But unfortunately, after three free exports, you need to buy them for unlimited sharing.
Important Features
Powerful built-in camera.

No watermarks.

Easy reformat option. That means if you create a wide-screen video, and later you want to share it on a limited screen, you can do it with one click.

You will find strong control over audio. With manual control, there is also an auto mode to make your work easier.

A wide variety of in-built templates. You can also customize the templates to create your unique product.
6. Vllo- Video and Vlog Editing App
---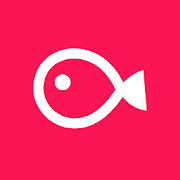 It is an awesome app with a super simple interface and all editing advanced features. You get the app totally for free. There is no watermark in its free version. But if you take the paying version, you will get all the lock features, which is awesome for editing. The basic version is good enough for an absolute beginner. This app is suitable for all editors of a beginner to the advanced level. But it doesn't have picture-in-picture layers.
Important Features
It offers adjustment layers that you only have got on professional PC software.

As there are adjustment layers, you can apply a bulk amount of effects and color correction.

The audio is at a waveform that you can overlay on the top of your clips. This feature is missing from most android video editing apps.

You can do zoom in and out, mirroring, clipping to your video.

Great audio features. You can use music from their library or the device and can voice over to the video.
7. Quik: Video Editors for Photos, Clips, and Music
---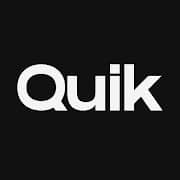 Quick is a wonderful video editing app for android. It is a decent app with basic editing tools. After selecting photos and clips, Quik itself can analyze your photos and makes a short video instantly. It supports HD 1080 or 720p for exporting in social media. But the problem is, you will get a video for 7 days in the free version. If you are looking for self-control editing, maybe this app will little bother you. 
Important Features
It has many unique and creative filters and transitions.

Automated video editing features.

Wide range of colors, themes, and fonts.

You will get free over 100 kinds of music in the music library.

Automatically set transition with the beat of the music.
 Download
8.  FilmoraGo
---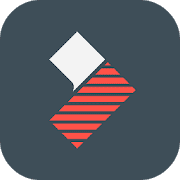 This is a very popular video editing android software. It is a powerful tool with almost all editing functionalities you find on PC. Along with all the basic features, it has some unique features like animated typography, stylish theme, motion graphics, etc. With their new updated version, they offer more innovative filters and themes. It has a free version, but that is with a watermark. To get rid of this mark, you have to buy it.
Important Features
You can make both square 1:1 Instagram videos and 16:9 YouTube videos.

Fashionable motion elements enhance creativity.

Huge collection of the built-in music library.

You can use multiple video clips and re-order them as you want.

Realtime Preview.
9. VivaVideo
---
This is another popular free video editor for android. Vivavideo is more suitable for a short social media video than a long YouTube video. It has an in-app camera. You can also make a slideshow of photos. Also, there are interesting features of the thirty-second video. If you are a Snapchat user, this feature will make you happy. The free app will give a watermark and limited days of access to your video.
Important Features
It has storyboard editing. You need to upload a video, then trim it according to your required size and edit.

Wide range of filters, themes, and effects.

Professional editing features.

Various stickers and fonts collection.

Stylish, trendy, and beautiful themes.

It has an in-built slow motion filter.
10. ActionDirector
---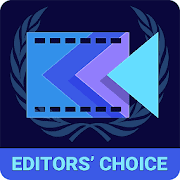 This is also another powerful video editor app. It has so many nice features and convenient. This supports 4k video editing, just like PC editing. Its built-in features give you professional finishing. It has nice color correction tools and filters that bring life to your video. This video format is perfectly suitable for exporting in social media.
Important Features
It can highlight action with remarkable slow and fast speed.

You will get precise control over cut and trim.

It has the unique feature of the rewind and repeat option.

It comes with a tutorial guide of all features.

You can adjust, distinguish objects with toner that beautify objects.
11. YouCut- Video Editor and Video Maker
---
This one is a relatively new app but has already gained popularity. It packs with lots of cool editing features. This appears as the best video trimmer and joiner app for video making. You can get its full version paying no penny. And the good news there is no watermark and no time restriction. Also, you will get rid of annoying advertisements during editing. You can format size with considerable quality. It can preserve 90% of the original quality during formatting.
Important Features
It has a simple, intuitive interface that allows you to find everything at a glance.

You can cut, trim, split, join multiple videos at once.

You can add movie-type filters and styles.

It has lots of color blending options.

You can change the background color of your video, and you also have the option of blurred background.
12. Film Maker Pro: Free Moviemaker and Video Editor
---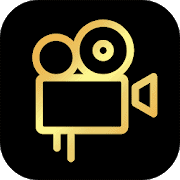 This app emerges as a great app for long video editing. It has lots of amazing features that convert your simple video into Hollywood-style movies. It has many exciting themes, effects, and compositions that will surely thrill you. It supports a variety of ranges of video sizes and formats. However, its performance may slightly slow, depending on your mobile ram capacity.
Important Features
You can edit your video with this app like a professional, even if you are just an amateur.

It supports the overlay of multiple audios, images, stickers, typographic, etc.

It allows you to choose the perfect theme without cropping your video.

It has amazing blending options that support double exposure of effects.

It contains many funny kinds of stuff. That is perfect for creating hilarious videos.
13. Intro Maker: Music Intro Video Editor
---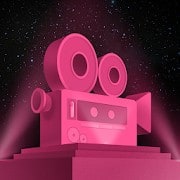 It is a video editor app for YouTube video editing. No matter if you are a novice or professional YouTube vlogger, this app will serve you the best. The interface is highly creative and enthusiastic, engaging, and user-friendly. It has a large collection of exciting editing features.
You will get the full version if you pay for it, though you can download and use it for free. It gives limited access to features and badly puts the watermark in the free version. But if you pay for the app, this app will be your favorite app for YouTube video editing. And this app is not a high price.
Important Features
It contains over 4000 beautiful themes to cover different subjects.

Available with lots of styles like cinematography, vlog, travel, dynamic, etc.

You can customize your fonts styles, size, shadows, fonts layout, and even fonts animation,

Give you access to use your audio. Also, it has over 100 free music tracks.

There are many ways to change small details that make a huge difference in the video.
14. Free Vlog Maker, Music Video Editor, Photo Editor
---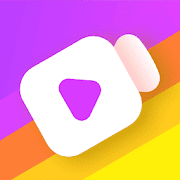 This is a simple but powerful app. It enriches all popular themes and styles. That can perfectly satisfy you with all necessities. You will get all the editing features, spending no money. Also, it will not bother you with watermarks and advertisements. This is a good app for both professional and occasional video editors. It supports almost all video formats. It has an auto-saving option for re-editing.
Important Features
It allows you many types of editing like resizing, cutting, trimming, rotating, merging, even doodling on the video.

You will have full control over speed. Also, it allows you to reverse and slow and fast motion.

You can use an online catalog or your device music in the background. Even you can give a voiceover to the video.

You can add effects in 3d to subtitles. And get a smooth transition from several transition styles.

It is a standard, self-sufficient, android video editing app.
15. PixArt Video Editor: Video, Audio & Pics Art Maker
---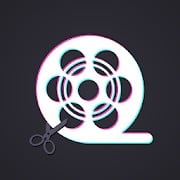 It is another best video and audio editor. Here you not only can edit video but also can edit audio. The visualization of this app is simple. You can make your video faster with lots of intuitive features. It is suitable for YouTube, TikTok, vlog, and other music video editing software.  By using it, you can easily make a long video short without losing its quality.
Important Features
Support trim, cut, join, merge, etc., is easy to do without sacrificing quality.

It allows exporting video in HD quality.

You can customize your video's background color and picture.

Exclusive slow and fast motion makes the video extra-ordinary.

It is free and has no watermark.
16. VivaCut – Pro Video Editor APP
---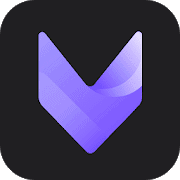 This is a good app with lots of advanced features. It has some uncommon features that make it extra-ordinary. It enriches all advanced editing tools. This is a perfect app for editing aesthetic videos. But you can use it also for normal use too. Although you are a novice or beginner, this app will help you produce a world-class video.
To get full-access, you need to buy this. After editing, you can directly save it to your device, lose no quality, and share What's Up, YouTube, TikTok, and Snapchat.
Important Features
It is a multilayer video editor. To precisely overlay, it has a frame option.

You can add a mask, collage, stickers, etc.

It offers the chroma key. It is the green screen that professionals use for Hollywood-style movie editing.

You can choose the transition from its big collection.

It permits you to control brightness, color, and blending options.
17. Kruso – Video Editor & Story Maker
---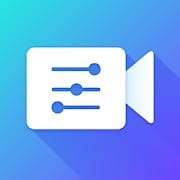 It is one of the best free video editing apps for android. You can make a different wide range of videos just at your fingertips. It is super easy, engaging, intuitive, and creative. It supports all the formats.  It produces HD quality video. You can edit with fun. There are lots of fun options that make your video funny and attractive. It will not bother you with the watermark in the free version. But to get rid of the advertisement, you can purchase it.
Important Features
You can easily add background, color, shape, text image.

A great option is the screen recorder. You can record your screen.

A wide variation in themes that you can vividly create your video.

It also offers you to use an animated GIF that enhances creativity.

It has versatile flexibility.
Download
18. AirVid Video Filters & Frames
---
This is an awesome app. It was a paid app in the previous. But recently, it has launched its free version with all editing tools and features. Surprisingly, it does not have any watermarks for its free version. It is super easy to use, and its interface is simple. You can create different videos. However, it does not allow you to make many customizations.
But that seems ok as it offers a wide variety of filters, styles, and fonts. It supports different formats and can export videos quickly—the app packs with a lot of funny and creative stuff.
Important Features
It offers multiple frames.

You can do all simple but powerful editing. There are many options to show your creativity.

It has smooth transitions.

It has lots of options for color correction.

You can edit by drag and drop.
19. Video Editor With Music App, Video Maker
---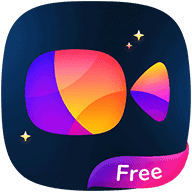 It is a simple free video editing app. You will not be happy if you are looking for advanced editing software. It is a nice app for those who want videos for personal use. You will get all the simple editing tools. You can easily share on social media and YouTube.  It is easy to handle and understand. Adding music to your video is so convenient.
Important Features
You can edit videos with music and can control audio speed, volume.

It has options to play with special effects.

You can add special artificial sounds like laughter, clapping, raining, etc. sound to the music.

The stylish filter makes the video more unique.

It provides export HD quality videos.
 Download
20. Fun Video App studio: Video Editor
---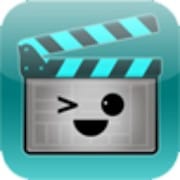 It is an awesome new app, suitable for many edits. You will get all the editing features for free. It has no watermark. Lots of transition features, templates, styles, and kinds of music make the app suitable to satisfy all of your requirements. It has an outstanding user interface. Its advanced features make it smooth and faster.
Important Features
You can easily trim the video and audio length.

It has over 20 attractive transition styles and features.

Zoom in and out enables the audience to become focused.

You can easily merge and join multiple videos and audios.

It gives you the pleasure to add a voice recording to the video. 
Finally, Insight
---
Do you find what you are looking for? These 20 video editing apps for android gain popularity for their exceptional user experience. Though they have some similarities, they are special in different fields. Some of these apps are super powerful and quick to advanced editing. And some apps are suitable for beginners.
You know your necessity. Choose the app that meets your requirements, mostly. Also, you can use other apps to try something new. Before you put your money for a subscription, one friendly piece of advice, first try the app for free. Eventually, you will know if you need the premium or not.
I hope all these will change the perception of Android video editing apps. Try these video editing apps on your Android device and tell us about your experience. We will be glad to know your valuable feedback.  Also, if you have questions regarding these apps, feel free to ask us. We will try to solve your issues. And finally, I wish you happy editing and share your moments with friends and family.