Many people born with an instinct to get attached to music. Some of them love to listen only when some have gone one step further. They love to make their own music. But many talents remain hidden because of the lacking of useful instruments. As a result, they cannot expose their creativity. In such a case, music making the app can be a light for them. And if you are one of them, you are lucky because PlayStore contains lots of such music making apps for your Android Device.
Best Music Making Apps for Android
---
It is also true that without having proper research, you can end up downloading the wrong app. Because there are thousands of apps with different criteria. So, it is safe to learn about the best music making apps for Android in short. This way, you can find the exact app you need the most. Here, you will find details of 10+ different types of music making apps that you can use just using your Android smartphone. So, best of luck.
1. Beat Snap – Make Beats & Music
---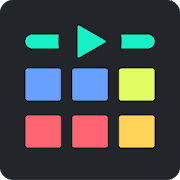 If you are looking for an app that can make music for a whole song, then Beat Snap is a good option for you. This music making app is easy to use and free to download. You can fix the beat and dram and sequentially arrange the music for more than 30 times. Again, the installing process is easy, and it doesn't need lots of functions to deal with. It has also a lot of other exciting features. Have a look below.
Important Features
Includes step sequencer to compose music with your most creative.

Stores over 200 instruments and 500 sounds.

There are 6 live controllable FX to shape the sound up.

Loop sequence and metronome are available.

16 responsive pad with 2 grids is available.
2. Tunable
---
For those musicians who want to play their musical instruments with some powerful visual toolkits, Tunable is totally for them. Using "Tunable" one can play his or her instruments with a completely innovative model. Making one's own music so can be easier and more interesting. It supports a good number of familiar instruments. You can glance over the features of this app here to get more information about it.
Important Features
You can play codes with a lot of options using the code and tone generator.

A visual and accurate metronome is available.

You can share your creativity with others using the stunning audio recording system.

Ths tuning indicator is very large and colorful.

Horizontal and vertical tuning displays are available.

More than 18 tuning temperaments are available.
3. MixPads – Drum pad & DJ Audio Mixer
---
Those who are interested to compose remix and music grooves, MixPads should be their first choice. For the DJ sound makers, it is just stunning. It is very easy and simple to compose remix and DJ sounds using this app. Original music loops are there with more than 30 drum pads. Also, a handful of amazing features are here for you. This app is really a good choice as music making app for the Android device.
Important Features
You can record voice to mix up with different audio tracks.

Creating hip hop music and remix are very simple in this app.

A good number of pro DJ sound trucks are available.

12 one-shot pads are here to make your effort easier.

Reverse effect is available to reverse your music many times.

To produce rhythm, you can use a finger drumming option.
4. uFXloops Music Studio
---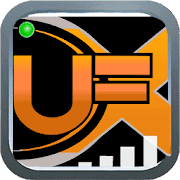 Don't have a music studio, right? You can have uFXloops, a mini size music studio. It cannot provide you with large and decorated studio equipment but can help you to get almost all the primary needs of a studio. There is a lot of essential function that will help you to make your music. Composing remix and song music is very easy using this app. Here, you can go through the essential features of this app.
Important Features
Free 200 projects and over 3000 samples for you.

You can use over 3000 instrumental sounds using this app.

You can mix volume on four layers.

The pitch shifting process is here that you can use on several modes.

The system of the soundboard is very easy to learn.
5. n-Track Studio DAW 9
---
To turn your Android device into a pocket-size music studio, you can also use n-Track Studio DAW. This best music app for Android devices is quite easy to use, and it can provide almost all the necessary functions you need to make your music. You can use the audio sounds and songs and manage it with MIDI tracker. It is free to download and you can use all of its features when you need it. Those are listed in short here.
Important Features
The MIDI keyboard is here on the screen.

A step sequencing system is available.

You can use an unlimited number of audio tracks.

You can enjoy using the 2 effects of every track.

A 64 beat audio engine is available.

Multichannel USB is supported for this app.
6. Hip-Hop Producer Pads
---
If you want to compose some rocking music for the party, then Hip-Hop Producer pads can help you a lot. It is one of the simplest music making apps for Android you can use to produce hip hop and remix sounds. There are tons of functions to mix the music up. Dram machine is here for free so that you can control the beat and tones. However, you should learn more about it from the below list.
Important Features
You can make lots of loops to arrange the music.

A stunning metronome is available here.

The dram machine is very supportive in this case, and it is available here.

Includes tons of samples and one-shots.

You can produce music and share them with your friends.
7. SongMemo
---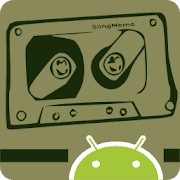 As a music enthusiast, you must have a recording app to manage your passion and daily task smoothly. SongMemo has all the major functions you may need to record your tracks and keep your valuable notes in one place. It is completely freeware, so you do not need to pay any money for using its services. It is a multi-track audio recorder, and you can also manage your playlist in its easy to access and simple user interface.
Important Features
It lets you save your important notes and sudden records whenever you need it.

You can input your music instantly in its list so that you can arrange lyrics, add more notes later.

It lets you record your songs as you sing and add instruments later for completing your project.

You can update song lyrics and song titles from its customizable playlists.

It lets you manage your collection of tracks and notes while it also provides external media storage support.
8. Music Maker JAM
---
If you are into r&b, hip-hop, and other beat-based music, then Music Maker JAM will be a great help for you. It lets your music making efforts come down into one place. You can make your tracks at any time with its ready to use sound loops, beats, and studio-quality audio samples. This app makes your musical journey clean and easy than ever. It is packed with lots of features along with it's beautiful and convenient UI.
Important Features
Through this app, you can be a part of the large community, which consists of more than a million music enthusiasts.

It provides regular updates, new ideas, and interactive sharing options for a better overall experience.

It provides more than 300 sound mix packs and over 500k+ sound loops for easy creation of your music at any time.

It lets you access thousands of studio-grade loops and beats for better mixing.

You can record your vocals and remix tracks with just some taps and shakes on your Android phone.
9. Soundtrap
---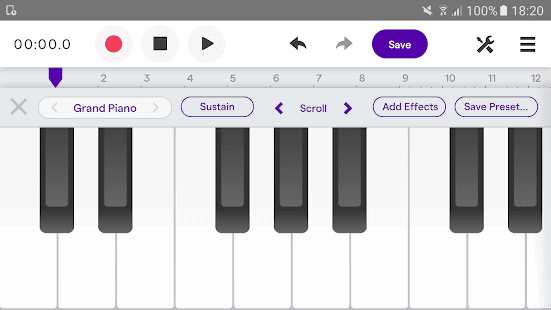 You don't have to be alone in your creative journey of musical life. Soundtrap provides you a great community of people where you can collaborate with other creators and get inspirations everyday. This app is filled with lots of different functions that are very easy to use and makes your music-making simple and fun. It is equipped with professional-grade tools and advanced sharing functionality for your convenience.
Important Features
It is filled with professional quality loops and ready-made samples so that you can make your music instantly.

It is supported by most of the popular operating system, so you can connect with your project partner from your phone or tablet from anywhere whether they are using a desktop or heavy studio set up or not.

It lets you save your works in cloud storage for better sharing and enhanced security measures.

You will find lots of world-class preamps and myriads of professional class bass, vocal, and guitar effects ready for use.

It also provides sample instruments such as piano, drums, etc. for instant play and mixing with your tracks.
10. RD4 Groovebox
---
To mix your music with drum machines and synthesizers, RD4 Groovebox will provide you a matchless experience. It is one of the most stunning music making apps for Android, and it lets you turn your smartphone into some sample instruments to compose and arrange tracks at any time. It is arranged with a beautiful user interface, and you can easily access it to record vocals, notes, or other effects whenever you feel like to have a creative session. This handy app will certainly amaze you with it's rare and useful features
Important Features
It supports multi-touch options to produce loops, sound effects, and virtual musical instruments at ease.

This app is suitable for both novices and the masters and of course, comprehensible for people of all ages.

It offers a quad-channel rack mixer along with volume control with a level meter.

You will find it's builtin sequencers with dual banks and modes are adjustable while playing.

It provides automatic MIDI input focusing, USB MIDI support, live session recording capabilities, and much more.
11. SongSpace
---
SongSpace is another best music making app for Android, and it will get a hold on your music career and creative sessions. It is a great help for any music enthusiasts who are having a busy time, along with its compact system interface it is ideal for quick note-taking, recording vocals, saving lyrics, sharing, and many more. You can connect with your collaborators and workplace with the help of this app from anywhere.
Important Features
It is one of the most trusted and reviewed apps by world-renowned records, publishers, and musicians.

You can work both offline and online mode, whenever you are in leisure, you can also enjoy high-quality music files from your collection.

It provides the topmost privacy and data security for your saved voice records and other files with its cloud storage facility.

It offers very advanced sharing options for your song pages, playlists, and others from anywhere.

You will get prompt support form the developers and regular updates for preserving optimal performance.
12. FL Studio Mobile
---
If you want to have a studio like an experience in your smartphone and mobile devices than FL Studio Mobile is your perfect companion. It is available in almost all the current operating systems, from your home, studio, and personal notebook to your hand. You can never miss any creative hints that come to mind suddenly, this app takes care of all your needs with tonnes of remarkable and rare features. It features all the major instruments as virtual samples.
Important Features
It provides the industry's best synthesizers, samplers, and fully functional sound loops for your convenience.

You can use MIDI files flawlessly in both input and output situations.

It offers a smart browsing function with previews while searching loops, samples, and presets.

It has a built-in multifunction mixer that controls volume, solo, effects, pitches, etc.

You can find a high-quality audio engine, and you can save, load, and share your music at any time from anywhere.
13. BandLab
---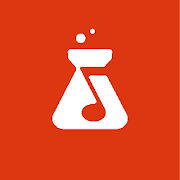 BandLab – Music Studio & Social Network is not just an app that helps make your music with or without your mates; it is a platform on its own. It lets you share your creation with its vast community and enables you to compete with the world of a musical community. The fun fact of this app is with a huge amount of facilities it doesn't cost you any money. It is completely free to use and give you a world of opportunities besides meeting your musical needs.
Important Features
It lets you be a part of a large community of similar passion and creative individuals.

BandLab gives master grade tools and functions for producing and publishing your music free of any cost.

It includes a fully functional 12 track mixing editor for helping you make the best track possible.

It offers more than 100+ guitar, bass, and presets for vocal integration, at the same time, includes customizable looper.

You can start your band here and make your music page and enjoy endless ever-growing music collection.
Final Verdict
---
Before saying goodbye for today, I need to remind you to inform us about which app you are going to use to make your music. Give a read thoroughly so that you can understand which are the best music making apps for your Android device. To be true, not a single app is less performative here. So, I can ensure you that you will be amazed by using any app you think would be the best for you. However, don't forget to inform us if you have any confusion. Lots of thanks for staying with us.