Are you a reader – loves to read and get updated? Lucidor should be on your desktop as your primary ebook reader. This app is an open source ebook reader application that helps to manage ebook content. It supports EPUB file format, which is easy to find and easy to download, which means more freedom. This ebook reader supports the internet accessing feature to swipe between app and content.
It helps manage content as a bookcase, which is far better than other open source ebook reader apps. Since lucidor uses OPDS (Open Publication Distribution System) format, it helps access different content through different electronics publications and HTTP protocol, so it is more secure and reliable. To get access to a recent update, it is always recommended to use OPDS catalogs; you can download content for free from there.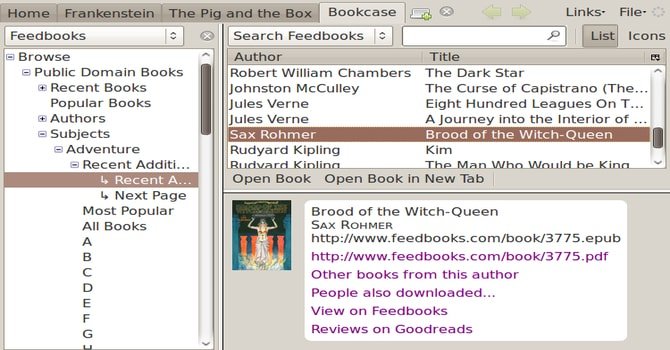 But I like Lucidor for its converting feature. For example, you found something interesting, but now you can't read it, here comes the lucidor again. You can select that web page and convert it to an EPUB file so you can read it later; this feature is also available for web feed.
Lucidor is free and cross-platform so that you can use this lightweight version in any of your OS. Lucidor is a customizable application including scrolling feature, lookup words, text justifications, highlighting text feature, and more importantly, search word in the file.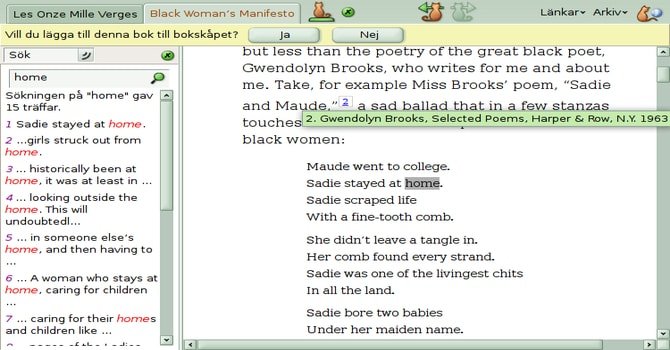 Technically we can say Lucidor is a XULRunner app. So what is it? In pure English, this app is developed on the essential core engine, in which firefox and thunderbird browser has been designed. And that is why lucidor supports as a firefox plugin. Even its functionality works like Firefox.
Features
Free and open source software under the GNU license system.
Supports in cross-platform, available for Linux, Windows, Mac.
It supports epub file format and uses the OPDS format.
Supports theme based on Firefox.
It supports to manage ebooks, keep them as a catalog.
Converts web pages and web feeds to an epub format and make an ebook.
Offers feature to access online and can use OPDS catalog to download books
It provides maintaining multiple books feature.
It provides a deb package for installing on Ubuntu and Debian based distros. If you get stuck anywhere to install the deb installation package, follow my tutorial on How to Install deb package on Ubuntu.
I love to read the book. I have tried multiple ebooks readers and now finally stuck in the Lucidor because of its simplicity and extensive functionality.