Choosing a video player for Windows can be really confusing since not all of these free software supports every video format. Some of them may need additional plugins or codecs for extended functions. Fortunately, if you search a little deeper, you will actually find a variety of free video players available to make your video watching process enjoyable and let you stream your favorite movies and TV shows really easily. In this article, I have listed the 10 best video players for your Windows PC that let you watch movies and more.
Best Video Players for Windows PC
---
A Video player should offer you the best playback and streaming experience and allow you to have different customization options with built-in plugins or codecs. You should also make sure that the software supports every kind of video format you can watch. So, stick through the article to know about the best video players for Windows PC and the features they come with.
1. VLC Media Player
---
Whenever we talk about the list of the best video players for Windows, VLC is sure to come at the top. This is one of the most multipurpose software capable of playing 360-degree videos and 8k resolution clips and movies. Though it's free, the control and settings tools are sure to drive you crazy. You can also watch shows and movies without any sound due to the synchronous subtitles it offers.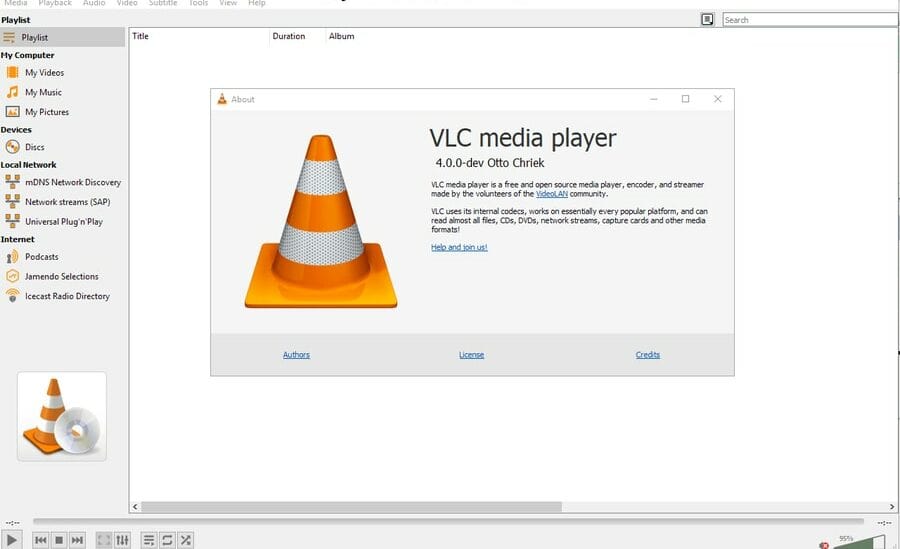 Important Features
It supports a number of files, including WebM, MPEG-4, MKV, MPEG-2, and many more.
You get a video filtration option to help with streaming.
The software is totally ads, spyware, or user tracking free.
It's capable of decoding videos faster than any other apps.
You can play the video files here taken from webcams, discs, and streams.
Pros: It's really simple to use and supports all kinds of files available.
Cons: It's not capable of playing encrypted Blu-Ray.
2. GOM Player
---
Besides handling the 8k resolution and 360 degrees videos, this software can play YouTube videos on your screen. Though the tweaking options might not be really good, it comes with a friendly interface, and other options are easy to configure. The software comes with a rather large codec library that is searchable and can play any clips.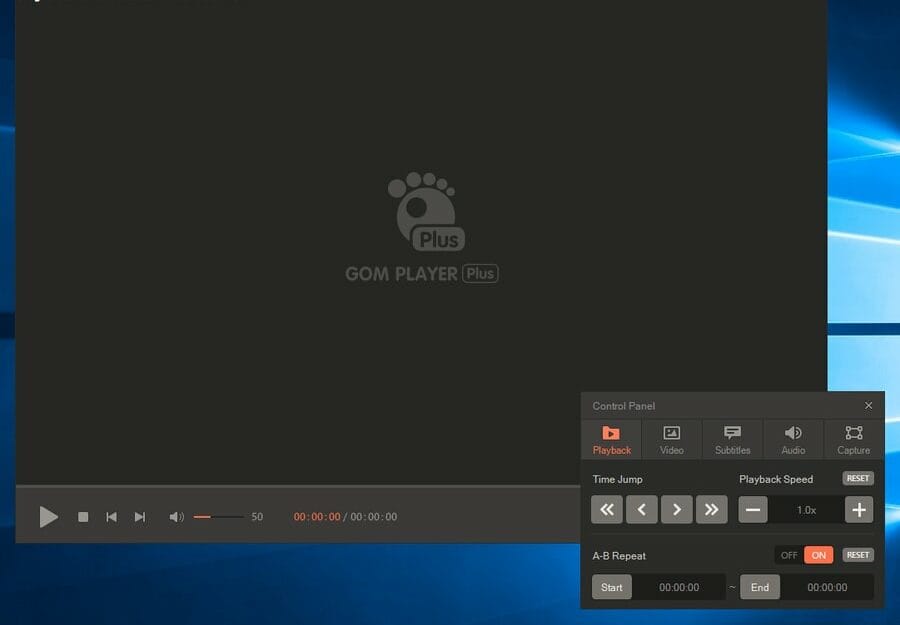 Important Features
The software comes with an excellent control panel to make the video and playback easier for you.
You can easily play smooth UHD videos with it.
It offers a variety of skins for the interface so that you can choose your preferred one.
You can import a whole video playlist from anywhere.
In case you want to connect your PC to a projector or your television, the GOM Player supports screencast for that.
Pros: The GOM player comes with excellent customer support, and the subtitle finder is better than most other video players for Windows.
Cons: The installer might come with a bunch of unwanted programs that load up your space.
3. 5KPlayer
---
If you are looking for the best media player for Windows that will offer you excellent video quality and help you manage your whole video collection, 5KPlayer is the one you should choose.
You can also stream your videos from YouTube and use Airplay to show the same video on multiple devices. This software supports every kind of video format, including the 8K and 360 degrees, and has a wide range of video and audio playback options.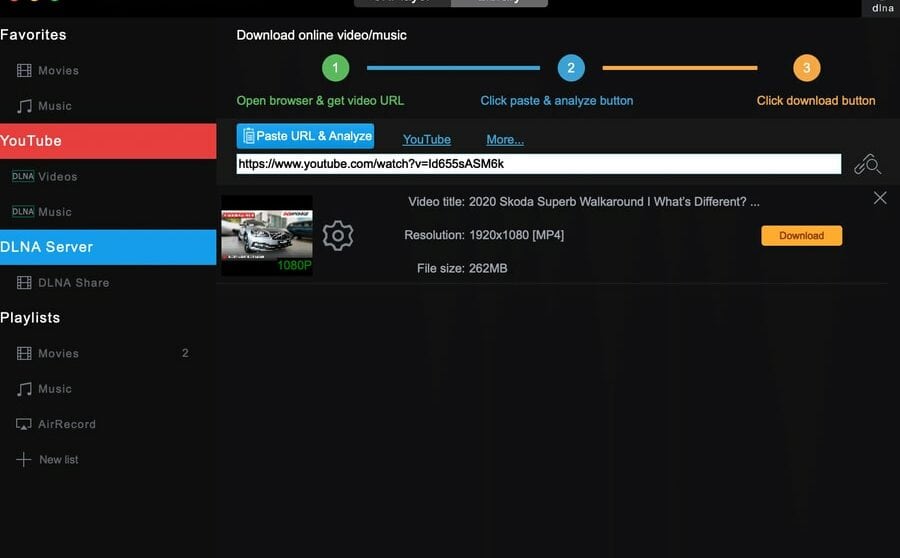 Important Features
It supports MP4, 3GP, and MKV clips streaming.
You can play your videos wirelessly with DLNA or Airplay protocol.
It can support Ultra High-Definition clips easily.
The software supports hardware acceleration.
You can download any video from YouTube, Vimeo, and Dailymotion.
Pros: It not only supports a wide range of files but also lets you download videos from a variety of sites.
Cons: You can play only one video at a time.
4. PotPlayer
---
This has proven to be a very powerful software amongst the free video player available in the store. It features a huge number of codec built-in and supports video formats like 3D videos and 360-degree videos. Besides all this, it also comes with free video editing software and a free screen recorder. It's really lightweight and offers excellent playback customization.
Important Features
It offers snapshots so that you can preview any scene.
You can choose your preferred soundcard from a huge collection.
It allows you to bookmark any of your favorite scenes.
Besides easy management of your videos, it offers a smooth video screen.
PotPlayer can support TV, DVD, and HDTV.
Pros: It can update the codecs automatically while supporting all kinds of video formats.
Cons: Its interface can be a little tricky to handle.
5. Media Player Classic – Home Cinema
---
If you remember the old Windows standby, the Media Player classic is the updated version of that amazing software. This one is mainly popular due to the customizable toolbars it offers. It makes the overall use a lot easier and allows a wide range of customizable playback options. Also, you can jump over to any of your favorite scenes anytime, very easily.
Important Features
It has a number of unique features that work through command lines.
It's extremely lightweight and makes sure your CPU isn't overloaded.
The software is really rich in customization options.
You can access the subtitle from search and seekbar previews with it.
It comes with built-in support for the YouTube-dl so that you can get content from a video-sharing site.
Pros: The software contains really powerful and strong control options.
Cons: VCD playback can be a little tricky.
6. KMPlayer
---
The KMPlayer one is an amazing video player for PC that can support almost every kind of mainstream video and audio files. The codes built-in the software were made while keeping Windows 10 in mind. Besides, you can also use external codecs for increased compatibility. The video player for Windows offers a wide range of video format support so that you can enjoy all kinds of high-definition videos.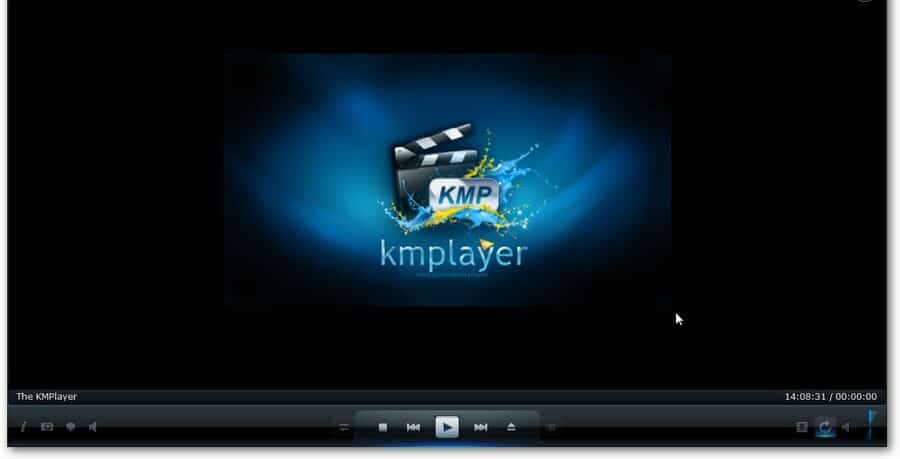 Important Features
It's capable of playing damaged AVI files smoothly.
The software supports live URL broadcasting.
You can apply your defined external filters beside the ones that are built-in.
It supports a lot of languages in the whole world.
Pros: The surface is lightweight, fast, and supports almost all kinds of formats.
Cons: The media buttons are included only in the pop-up.
Cons: The media buttons are included only in the pop-up.
7. DivX Player
---
This video player for Windows is the first of its kind that supports free HEVC playback. Besides the popular video formats, you can enjoy playbacks in UltraHD and stream video, music, and photos to any of the DLNA compatible devices. Furthermore, it includes the advanced Trick Play option that lets you jump to your favorite scenes really easily.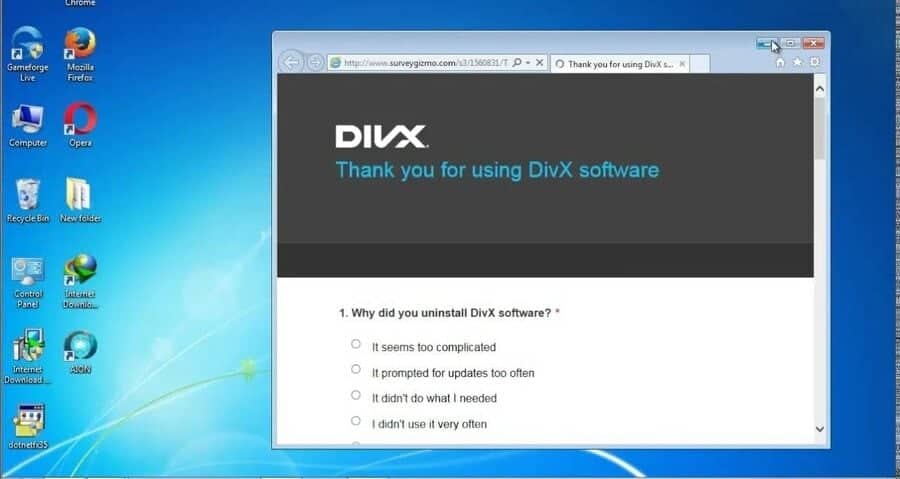 Important Features
The software comes with a media library that allows you to track all of your videos.
You can create playlists with your favorite ones and also shuffle and put them into a loop.
You can track your purchase and private videos.
The software offers excellent streaming support.
Pros: It offers excellent DLNA support, and the streaming features are worth mentioning.
Cons: The software is not suitable for every platform.
8. KODI
---
Here comes another best movie player for Windows, KODI, previously known as the XBMC. This is an open-source media player that is regarded as one of the most highly customizable media players. This powerful software comes with an amazing streaming option and a 10-foot user surface that allows you to have a media-center experience. It also has plug-ins for extended services.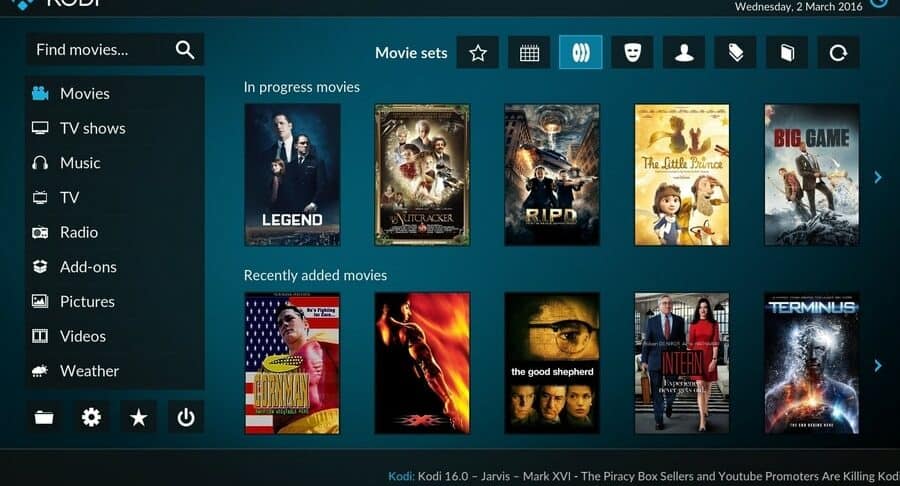 Important Features
It is compatible with any kind of device available.
You can run the media files taken from both your network and PC.
It can easily import and play a huge collection of movies easily.
You can change the interface appearance in any way you want.
The TV shows library comes with all the seasons and episodes you might want.
Pros: The software comes with a rather sleeky platform with a user-friendly interface and has high compatibility.
Cons: Customer support is somewhat poor.
9. Plex
---
Whether you have a huge or tiny media collection, Plex is always there for you to take care of your movies, videos, TV shows, music, photos, and many more. It comes with a really easy share function that lets you separate the public and family media quite easily. This software can also support almost all kinds of file types, including 3D videos and Hi-Fi music.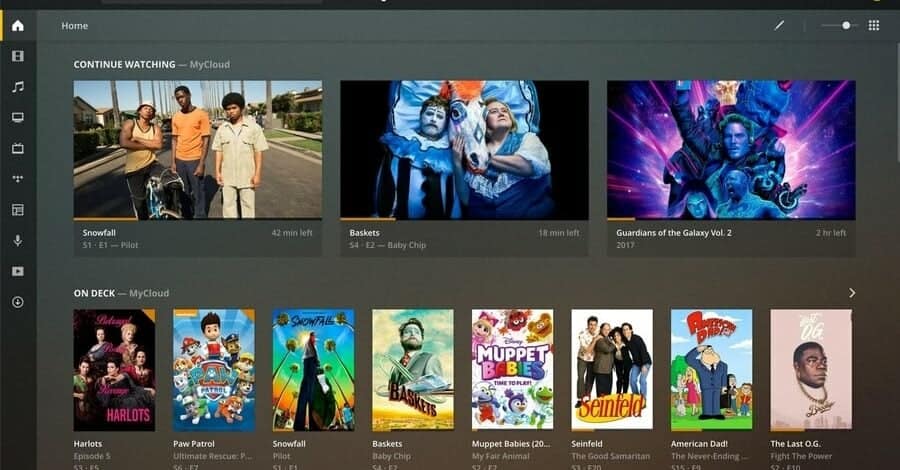 Important Features
The software is compatible with most smart devices.
You can choose your favorite shows and movies from the huge collection they offer.
It's best when it comes to streaming your movies.
You can enjoy a live DVR as well as a TV with the software,
Pros: Plex features a huge collection of preprogrammed video streaming contents and a library that keeps growing in popular demand.
Cons: It doesn't come with any HTPC support.
10. ACG Player
---
The last one in our best video players for Windows list is the ACG player that's popular because of the clean interface and lightweight design they come with.  Besides a wide range of video and audio effects, the software also features art font subtitles, background music options, different music visualizers, and many more. It supports most of the codecs, including externals, and works with a no-nonsense policy.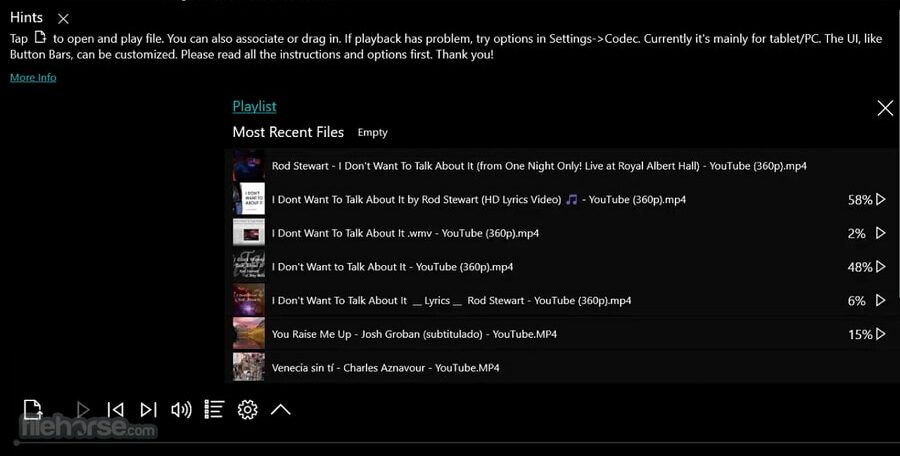 Important Features
You get to experience a super smooth playback with any video format.
It allows you to play any streaming video content found online.
It offers a variety of customization options, including aspect ratio adjustment and font style selection.
You get a panel button with the interface that lets you customize it with different skins and more.
Pros: It's excellent for advanced features like tagging, synchronization, organization, and many more.
Cons: It comes with ad pop-ups.
Our Recommendation
---
When it comes to video players for Windows, there's hardly any software that can beat the functionalities of the VLC media player. This multipurpose software allows you to enjoy your media in any way you like while offering absolutely free service. So, if you ask me, VLC is our most recommended one on the list. However, all the others mentioned in the article can be used for having a high-quality video playback experience.
Finally, Insights
---
So, these are the best 10 video player for Windows that you can use to enjoy your personal videos or movies. We have listed a variety of software so that you can always find the perfect one for you no matter what your choices are. Also, most of the video players listed here offer you a lot of customization options so that you can give the interface your own look.
I hope this article has helped you find the best one for your PC. Don't forget to mention your thoughts in the comment section!