Most of the young people have the most profound interest in nourishing a pet like a cat. But for various situations, they can't pet a cat. For them, enjoying their leisure with a cat game will be an excellent idea. Also, those who have children, cat games can help them a lot by managing their children. However, you must know that the Play Store includes thousands of games where most of them are not worth to spend time on. So, a list of best cat games for Android devices can be beneficial for you.
Best Cat Games for Android
---
Here, you will find cat games with different genres like caring pet games, racing games, adventure games and so on. So, you can easily find out one or some games of your choice. For that, you have to glance over the information of the 20 best cat games for Android listed below. So, I wish you all the best and hope that you will enjoy the games from here.
1. My Talking Tom
---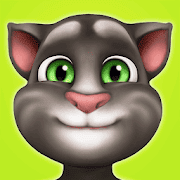 If you tell someone to make a list of the most played cat games for Android, then anyone will say the name of this game first. It is My Talking Tom. It's like a pet game, where you can nourish your pet, Tom. You can feed it, wash it, make him sleep, and grow him up. He will take a lot of postures to entertain you too. For further features of this game, you can have a glance over the below list.
Important Features
There are a lot of additional mini-games with it.

It will offer a good number of stages for you to enjoy.

You just feel affection for it as it will appear and behave like a tameable pet cat.

By playing those games, you can earn a lot of coins that will be very necessary for you.

There are a lot of goals that you can deal with after earning enough coins.
2. My Talking Angel
---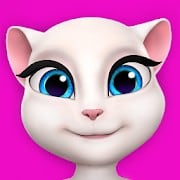 While My Talking Tom will give you a male cat, My Talking Angela will gift you an adorable female cat. Just like the previous one, you can nourish it, feed it, wash it, and do a makeover for it. Also, there are a lot of exciting facilities that anyone can enjoy especially the girls. However, to know more about it just follow the list of features that will mesmerize you.
Important Features
There are a lot of mini but existing games, and you can play with your pet Angela.

By playing those games, you can earn a lot of coins.

You will be offered tons of stages and things you have to buy with the coins.

Just like a simulation game, Angela will act like a real-life pet cat that will, of course, make you addicted to it.

There are a lot of foods, dresses, make-up accessories, equipment, etc. that you can arrange for your loving pet. 
3. Talking Tom Cat
---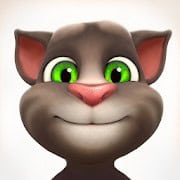 To enjoy non-stop fun with a virtual pet, you can try Talking Tom Cat. It is another amazing cat game not just for any devices. It has a lot of exciting features that will soon addict you. Mr. Tom here will be your adorable pet. You can enjoy your time with him. He is very active and will always knock you when he needs something. I am pretty sure that you will enjoy this game.
Important Features
It has a time-sensitive, and so you can play after a certain period.

You can play a lot of coin winning games with Tom and earn coins.

With the coins you earn by playing, you can buy foods, etc. for Tom.

It includes colorful and beautiful themes.

The music and sounds will also amaze you with its satisfying graphics.
4. My Talking Tom 2
---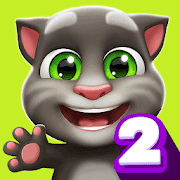 My Talking Tom 2 is actually the second sequential part of My Talking Tom. As usual, it is an exciting and innovative cat game for Android. So, no matter what kind of device you are using, you can easily use it and enjoy a great experience of having a cut, exiting, and easy-going pet.
Important Features
It is very light in weight, and you can use it while being offline.

Easy to play at the beginning but tough to complete all the goals.

Lots of internal mini-games that you can play to earn coins.

You can spend the coins to upgrade Tom's accommodation, food, and stages.

It has an excellent time sense, and so, it will not let you play non-stop. So, your other works won't be hampered by it.
5. Cats: Crash Arena Turbo Stars
---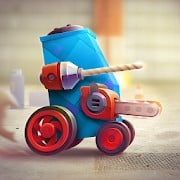 If you love the cat's fight, then you can give a try on Cats: Crash Arena Turbo Stars. It is totally a different cat game from the games I have talked about previously. It is quite like a war game when you have to develop your battle bot. Also, there are a lot of exciting features that you can experience. For them, just have a look below.
Important Features
Like an engineer, you have to build, craft, and upgrade things in your battle bot.

There a lot of weapons, gadgets, and shapes that you have to find out to use.

You can create your own gang to rule the streets.

Gang fights with other gangs will be a fascinating part of this game.

You can share and display your game fight.
6. Cat Runner: Decorate Home
---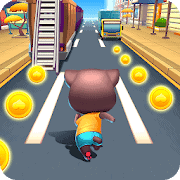 Cat Runner is one of the most popular runnings, jumping oriented adventure games you will find in the play store. It is equipped with stunning graphics and in-game setup and environment. It can be played online with different interesting missions and also lets you decorate your home.
Important Features
Provides gorgeous 3D graphics and gameplay as you play with your favorite cat.

Includes home building with attractive features and customizable home decoration.

It is integrated with online gameplay and challenging missions with your friends.

Provides upgrade and level up features as you roam around the game.

Lets you play in any capable devices and provides very easy and functional control system.
7. Hello Cats
---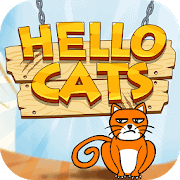 Puzzle-solving adventure games are always fun to play and if the characters are cute cats than it becomes more amazing. Hello, Cats is very addictive, and it is presented with excellent graphics along with interactive system UI. It allows you to collect rare cats and play items.
Important Features
It provides challenging puzzle-solving tasks and multiple missions as you level up.

Offers building options and cat collection opportunities.

It provides in-game draw control and that is free and unbound to use.

Includes open style puzzles as you freely look for your own authentic solutions.

It provides a lot of levels and regular updates of the gameplay.
8. Bubbu – My Virtual Pet
---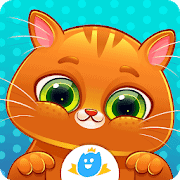 Cats games are always fun to play, and Bubbu gives you the opportunity to pet your favorite cat character. It is often considered as the best cat game for Android, and it is equipped with amazing graphics and integrated with lots of different features. You can play various mini-games and numerous in-game objectives, and all this is free to download for your Android devices.
Important Features
Lets you adopt a cute new cat as your virtual pet.

Allows you to explore the world of Bubbu and surprising adventures.

Lets you take care of your pet, and it's up to you to keep him healthy and jolly.

Provides more than 30 mini-games to play with as you level up your cat.

It is integrated with online gameplay functionality and options to compete with your friends.
9. Cat Simulator
---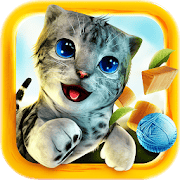 One of the most featured cat games from the play store is Cat Simulator. It is built with a stunning game environment and modern in-game graphics. It lets you play as a cat character that has realistic graphical representation along with fabulous gardens and houses where you can roam.
Important Features
Lets you play with cute cats which are fully customizable and expandable.

It is a multiplayer game, and so, you can play with your friends online.

Provides a breathtaking environment and locations to explore and get involved with numerous objectives.

It provides you with the options to dress your cats and personalize as you wish.

It is equipped with easy and interactive controls and lots of fun stuff to do while maintaining smooth gaming performance.
10. Cat Sim Online: Play with Cats
---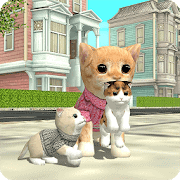 Cat Sim is a stimulating game with mind-blowing 3D graphics providing you exciting adventures. It allows you to raise cute cats and build their homes in an open and free environment. It is available and free to download on Android devices.
Important Features
Provides RPG gameplay with huge in-game open world environment.

Play as a cat, start a family and grow together as you level up and explore.

Includes online integration and multi-play, you can play with your friends in the open cat world.

Provides lots of interactive features and functionality and you can join clans and make into the leaderboards.

Offers lots of exciting missions and adventures and also has a functional combat system.
11. Cat quest
---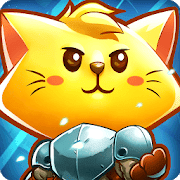 If you want to experience an adventure game with your cat, then try Cat Quest. Really, it is a very exciting game as you have not only a cat but also a dragon. So, you must understand that there a lot of adventures, waiting for you. Also, the game has incredible graphics and music systems too. So, I can bet that you will enjoy that.
Important Features
An internet connection is required to play this game.

There are lots of mine and caves that you can explore and loot to earn coins.

The includes incredible graphics and music.

There is an exciting story about betray, adventure, and loss.

Provides over 60 quests and combats to enjoy.
12. Furistas cat cafe
---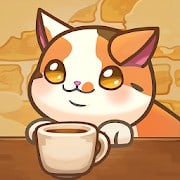 Meet Furistas Cat Cafe, another super exciting cat game with a great story of two cat siblings. Bon Chan, a friendly cat and his brother Takeshi, another playful cat are the main characters of this game. You can use them in various activities and can enjoy your game. It also includes a lot of features like the following.
Important Features
Lots of cat characters, you can have fun with like Bon Chan, Takeshi, Rin, and so on.

Exciting gameplay with a lot of stages and goals.

Awesome graphics and sound systems to increase your excitement.

It is like a cafe game, and so, you can earn coins with it.

You can customize your cafe and decorate it with lots of equipment.
13. Cookie cats pop
---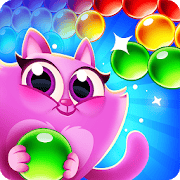 If you want to try a mini-sized cat game, then try Cookie Cats Pop. It is a very existing puzzle game where you can found lots of adorable baby cats like Belle, Ziggy, Smokey, Rita, Berry, and so on. There are series of bubbles that you have to pop up just matching with their substitutes. Don't you think that it will be an excellent game for your boring time pass?
Important Feature
It is a lightweight puzzle game.

A good number of characters to meet and enjoy their company.

Amazing sound quality and visual graphics.

You can enjoy hundreds of challenging levels.

The cute cats will sing to please you too.

Completely free to download, play, and update.
14. Taking Tom gold run
---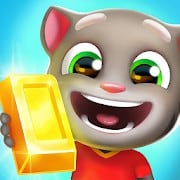 Talking Tom Gold Run is one of the best cat games for Android. It is really a very challenging racing game where you have run after their who loot your money. There are lots of blocks that make the game more challenging. Here, are the other features of this game.
Important Features
There are lots of characters you can choose to play with.

Offers hundreds of exciting stages.

After a series, you can build and update your home, garden, and pool.

Beautiful scenery and sound must blow your mind.

You can explore a good number of places around the world where you have to chase the thief and collect coins.
15. Cat Bird
---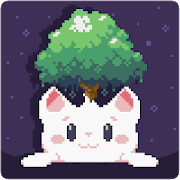 Install Cat Bird to have unlimited fun with a mesmerizing soundtrack and eye-catching graphics. This is a very funny and interesting game where you can enjoy boss fights and lots of levels. To enjoy your leisure, I am pretty sure that you won't find a game, as effective as it is. Let's see what more it offers.
Important Features
You can fight with 4 epic and challenging bosses in this fighting game.

Offers over 40 different and exciting levels to enjoy.

Shows leader board and achievement box where you can find your position.

Provides satisfying soundtrack and graphics.

They provide tons of trial modes, where you can justify your skill.
16. Super Phantom Cat
---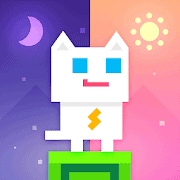 Your favorite cat taking you to the phantom world while providing the classic flavor is very nice to have in the free time. Super Phantom Cat is one of those games, and it is totally free to download. It supports almost all modern Android devices with entry-level modern requirements. It offers a variety of challenging in-game tasks to complete.
Important Features
Provides modern graphics with retro flavor and platform where you find solace from the stress.

Includes fully customizable controls and input for easy and hassle-free gaming.

Offers a lot of challenging tasks and levels to complete and also provides regular updates.

Provides colorful and rare characters to choose from and play with.

Integrated with functional level-ups and you can unlock new character designs with different features as you level up.
17. Tropicats: Tropical Cat Island Free Match 3 Game
---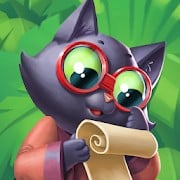 An island full of cute cats and amazing match play is all you need in your leisure time. Tropicats is an amazing fruit matching game with beautiful graphics and supports almost all capable Android or other smart devices. It is also considered as one of the best cat games for Android. So, you can have a look at its other features below.
Important Features
Offers mysterious adventures in the beautiful tropical set up.

Includes a lot of match mixing and puzzles to complete different tasks as you unlock new levels.

Provides beautiful setup and an in-game environment where you can customize your Island as you like.

Offers daily updates and lots of matching games and integrated with making wish facilities.

Includes a remarkable game story with lots of objectives to complete.
18. 2048 Kitty Cat Island
---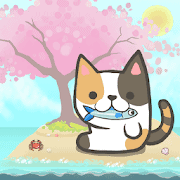 Get yourself lost into the world of cute cats as you raise your island with different puzzle solving activities. 2048 Kitty Cat Island is a great companion for your leisure time. It provides solving different similar images that collect fish for points. It is equipped with impressive graphics and easy to use functionality.
Important Features
Let's you cat different types of fish as you match similar objectives while stirring into the sea.

Provides different levels and unlocking of new features as you level up.

Let's you use the already caught fish to upgrade your island and unlock new cat characters.

Offers cat adoption feature and provides more than 50 of different cats species.

Provides stunning gameplay and in-game environment while providing you the options to expand and upgrade your islands.
19. Neko Atsume: Kitty Collector
---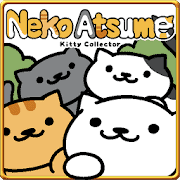 Neko Atsume is great to have a cute kitty cats collector game for your smart mobile devices. It is integrated with satisfying graphics and in-game environment and supported by almost all the capable modern android devices.   You can play as you wish and there is an opportunity to become a cat master someday.
Important Features
Lets you attract different types of cats by placing foods and objects in the yard.

Offers more than 40 different types of beautiful cute cats to play for.

Includes rare cats and you have to find them carefully to collect them.

It is very compact and supports any android devices that are Android OS  2.3 or higher.

Provides you with the facility to save the photos of your collection of cats and you can also use those photos as your phone wallpaper.
20. Simon's Cat – Crunch Time
---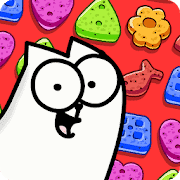 Simon's Cat is one of the very well featured adventures oriented matching cat games. It is equipped with modern graphics and an interesting in-game storyline. It features a lot of simple, challenging and exciting puzzle games and matchmaking tasks that keep you playing it consistently.
Important Features
Integrated with beautiful in-game graphics and versatile compatibility for almost all the capable devices.

Includes gameplay with your friends through online features.

Offers lots of challenging tasks and competition with your friends.

Provides regular updates of the game structures and has a great support team.

Collect different items as you play and feel the adventure with interactive cat characters.
Final Verdict
---
It is no matter what kind of devices you are using; you can enjoy these best cat games on your android devices. I am pretty sure that you won't feel regret using those games. Still, if you ask me to specify a few good games, then I will suggest you play My Talking Tom or My Talking Angela if you love to experience a pet game. Later you can try Talking Tom Gold Run if you like the racing game. For an adventure try Cat Quest. Hopefully, you can now, find the best one for you soon.
Please inform me if I have mistaken anything important. Also, stay closer with your feedback, suggestions, and comments. Thank you.