Gone are the days when people believed that Linux was short on entertaining games. Now, an abundance of options for gamers is available on this platform! In fact, compared to a few years ago, there have been so many advancements in the realm of gaming accessibility with regard to Linux. Are you looking for an adrenaline-pumping, exciting experience? Then Linux racing games are the perfect fit! State-of-the-art graphics and animation will provide a thrilling gaming experience like no other. Plus, many of these games are free or open source – so all gamers can find something to suit their needs and budgets.
So dive in now and enjoy the ultimate ride with Linux racing games!
Best Racing Games for Linux
---
Join me in exploring the amazing world of Linux racing games! Here, I review all you need to know about these delightful titles, including delving into their features and providing essential details. Plus, with helpful links included in this article too – what are you waiting for? It's time to get your engines revved up and explore some awesome games!
1. DiRT Rally
---
Dirt rally is considered one of the most thrilling and breathtaking racing games. It will let you drive crazy with its speed, and your excitement will be accelerated with the acceleration of this car. This racing game is notable for its speed; moreover, the Linux community has tested it on over 80 million miles of road worldwide.
You will be provoked to have the white knuckle feeling and be pushed to the edge to experience breakneck speed with this racing game. DiRT Rally also offers officially licensed World Rallycross content, which will give the stimulation to go through the breathless and high-speed thrills off-roads and around. This car racing game will provide you with good value for money.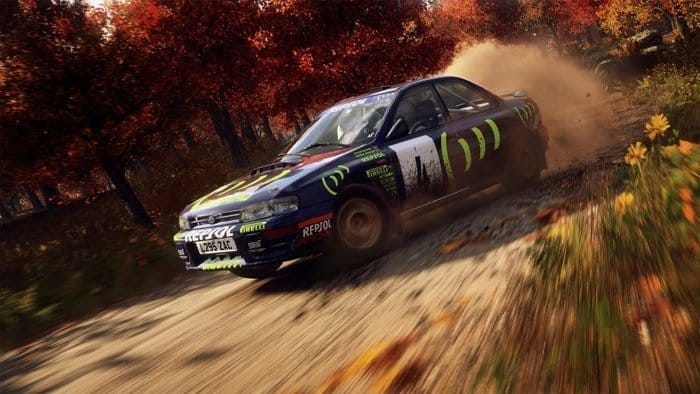 Features of DiRT Rally
DiRT Rally boasts its more than 40 model cars: the stunning, auspicious, iconic, and most relevant modern cars for racing.
This racing game is featured six giant rallies and over 70 stages in different parts of the world. It offers being thrilled with the head to muddy in Wales, fascinating dusty trails of Greece, and the icy cold tarmac of Monte Carlo.
You can participate in any event with any car by customizing and configuring it to compete in a single or multiplayer game.
This Linux racing game is flexible and user-friendly; thus, you can upgrade, repair, set up, and tune it the way you want.
2. VDrift
---
Among numerous racing games for Linux, VDrift is a free open source simulation car racing game designed by taking into consideration drift racing. This game has been programmed to thrill the player with quality racing simulation and titillation with breakneck speed. Moreover, it was designed to utilize the best modern computing technology for racing simulation to create buzz across the arena.
Though it was released at the early stage of the car racing era, it has been updated throughout time; thus, it still offers the game player the best features, sensations, and stimulation. This game will tempt you to be addicted to its white-knuckle speed.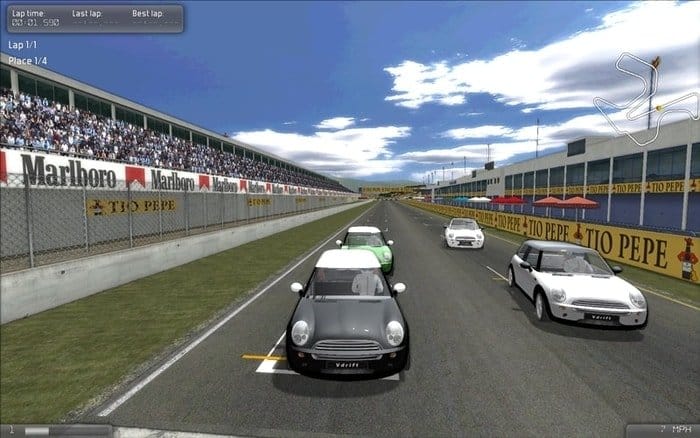 Features of VDrift
This game has 45 real-world tracks that make you feel like you have real-life racing among thousands of spectators.
This racing game is designed with 39 different real-life models; hence, you will choose the best car you desire.
It is programmed with Mouse/joystick/gamepad/wheel/keyboard support; this simulation-grade racing game will offer you a realistic racing vibe.
Multi-camera modes are operational in this game, and what is more, drivers are facilitated with automatic shifting, traction control, anti-lock braking, and so on.
3. TORCS – The Open Racing Car Simulator
---
TORCS is another free open source racing game that is well-designed for racing thrill-seekers. It has given an international standard; thus, the game player would find it lucrative and stunning for real-life racing. Game-savvy people would be allured by the distinct features that have made it striking and sensational.
It can be played with and around the tracks, and artificial intelligence has been used in its program; thus, it would automatically run on the trails. Racing-related multi-features have been used in this Linux racing game. Therefore, the game player can choose the best option, tracks, and model to play this game.
Features of TORCS
In the earlier version of this game, the car engine was unavailable; however, when the engine got added to the fan, the community had a blast.
Multiple camera angles are featured in this racing game. Additionally, texture mapping in this game gives more details about the car.
This racing game was designed with the inspiration of a robot auto-racing simulator, where a 3dfx graphic design card was used to develop this game.
4. Super TuxKart
---
Super TuxKart is the right game for you if you are a fun-loving person. This Linux racing game would offer you relaxation and a fun time to play hour after hour. It is a free and open source game where you can even participate in different events. Moreover, you can win the race with an award.
At the earlier stage, the player could choose a Tux only; however, now, you can select different mascots related to the penguin. This game was released in 2006; nevertheless, it has been updated several times; thus, you won't ever feel it is boring. You can select race types, for instance, single or group, and you can get numerous tacks in different cities.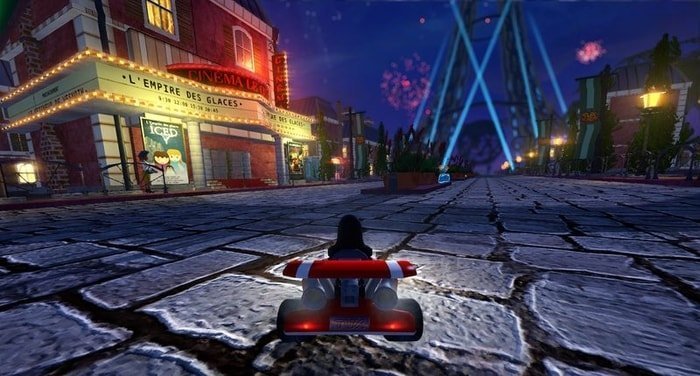 Features of Super TuxKart
The latest version of this Linux racing game is updated with different characteristics, for instance, new karts, tracks, and surroundings of the tracks.
A few tracks have been updated, such as 'Cornfield Crossing,' which is set up on the farm, 'Candela City' is a nighttime track in the European city, and 'Las Dunas stadium', an arena for the battle mode.
Players are awarded new tracks, which are used for playing at the next level.
Karts have also been updated, where headlights got added with the exhausted smoke; thus, the player would find a real-life racing vibe with this racing game.
5. Speed Dreams
---
Speed Dream is another breathtaking 3D racing simulation that will thrill you whenever you try it. This Linux open-source racing game is free and has been published under the GNU General Public License. Its features and real-life-like vibe would give the white knuckle speed that will push you to the edge of sensation. Its multi-tracks that have been designed with European city glamour will make you breathless, and you will be driven crazy.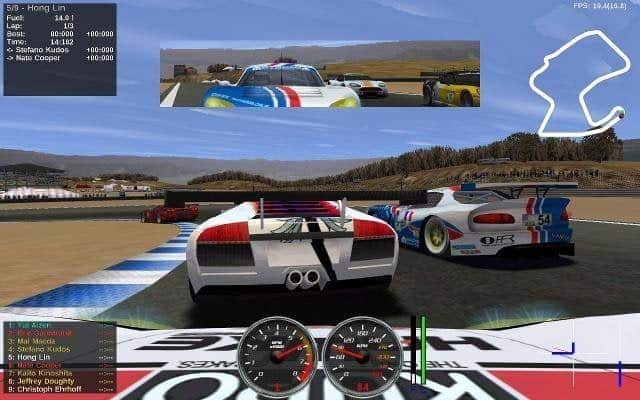 Features of Speed Dreams
This racing game is the fork in the open source simulator where AI opponents have been added to make this game much more thrilling and competitive.
It is featured with visually reworked menus moreover, three amazing fine-tuned and balanced cars are set.
Having been updated with the TRB1 car sets now, it is much more realistic and well-balanced.
In this new edition, smashing liveries and the TRB first-class robot for the supercars have been integrated.
6. Road Redemption
---
Road Redemption is an arcade racing game believed to be one of the most violent and illegal road race competitions. In the '90s, a game called Road Rash was considered the predecessor of this bloody game. It is exciting, blood-spilling, and sometimes gruesome; however, there are many positive reviews from gamers who believe it is entertaining to play this game.
It is a bike gang race across the country where they believe there is a single chance to live. They make money from the competition, robberies, assassinations, and other challenges throughout the journey. There is a feature called permadeath; however, they use their collective experiences to upgrade bikes, characters, and weapons.
Features of Road Redemption
In this racing game, there is a form of Mad Max where a character has been set who is manifested as a dictator and rules the world.
The violence takes place to find the assassin who killed the leader in the earlier stage.
The fighting is expansive with the range of grabs, kicks, and counters, where opponents get very aggressive and beat the enemy, which is the main motto of this game.
Multi-player mode is available in this game, and what is more, a vast range of weapons can be chosen for this game.
7. F1 Series
---
This game will give the real feel of racing in the Grand Prix event. It has been designed for gamers who dream of participating in the real F1 race. It offers different year's championships and wins the race by breaking all the previous records set by the F1 cars, and to this end, a gamer can use the most iconic cars used in the last 30 years.
A career can be expanded for ten years in this racing game when various games can be played at the championship event. It is believed that F1 is the most complete and thrilling video game, where gamers would find white-knuckle speed and sensational craziness while the game is being played.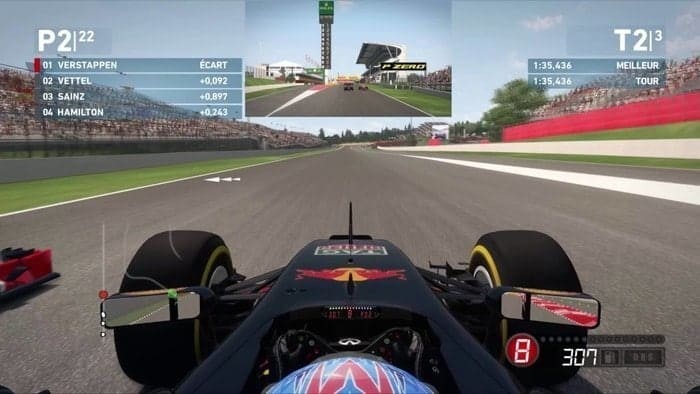 Features of F1 Series
The greatness of this game is the excitement of not only the on-track but also off-track dealing and the opportunity to develop the car and access the required accessories.
Career can be expanded in this thrilling game where a gamer would be facilitated to participate in the training program to sharpen their skill in this field.
Moreover, the gamer can participate in the research and development program that would expedite them to get into the depth of car management, such as driving control, engine knowledge, etc.
Along with many more features, this game allows the gamer to be thrilled by the stunning locations and beautiful characters to be interacted with on different occasions.
8. Grid Autosport
---
This racing game is about the rivals, team, and race in a sensational and intense new arena of professional motorsport. It is entirely a team game where you must play with the teammates; moreover, you must beat the rivals to satisfy the team sponsor in an aggressive and ferocious atmosphere where every pass and position counts.
This game is thrilling, enduring, fascinating, and alluring for gamers who have to participate in the race, and beating the rival is the only motto. The players get thrilled, and each feature series is dedicated to different classes and even touring cars. This stunning game offers 100 different routes and 22 locations across the world that are incredibly contemporary and unique.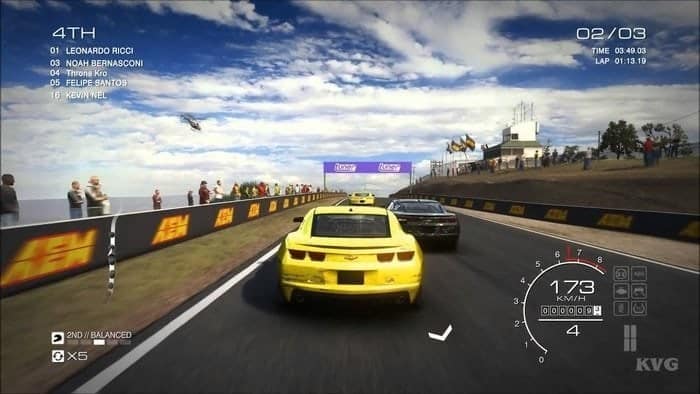 Features of Grid Autosport
The central theme of this game is developing a professional racing career, joining a team, switching to another group, getting sponsored, being awarded, and beating rivals.
This game is versatile and pleasant because of its range of series, for instance, Touring Cars, Super Modified vehicles, Hypercars, Endurance GT Cars, Prototypes, Single-Seaters, Drift cars, and many more.
It facilitates the racers to experience the most exciting cars, such as those they have dreamt of driving in real life.
9. Super GTR Racing
---
Super GTR Racing is a casual game that implies you might play it to have a brilliant time while you are alone and have little things to do. It is just like other games, you have to compete against many opponents, and you would aim to win the race.
This Linux racing game is compatible with this platform, and the updated version is available on Steam. In this game, you need to focus on the track and ensure opponents don't push you to track off; hence, you will be the winner.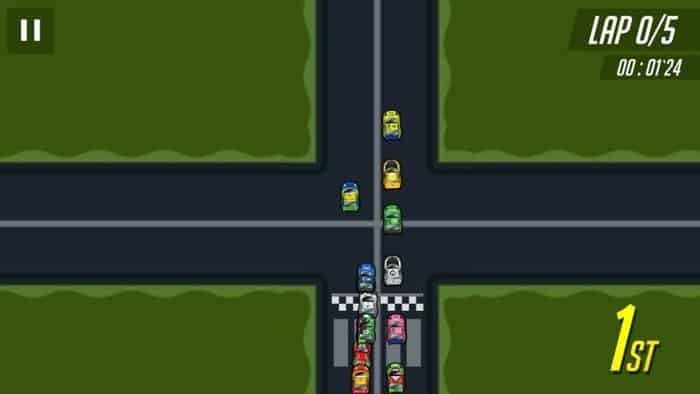 Features of Super GTR Racing
This game features championship mode, where you encounter many cars with AI opponents.
It contains stunning graphics, and you will find many steam achievements in the race.
You will be thrilled by the actual completion, and what is more, many trials of this game will make you much more concentrated.
Additionally, there is a single-play option and championship; you won't be bored.
10. Vector 36
---
Vector 36 is a Physics-based racing game that is set on the terraformed surface of Mars. This game is entirely customizable, and being a pilot, you are a skimmer, and you have a skimmer vehicle.
Having control over every component of the skimmer, you are solely responsible for the performance of that vehicle. How capable you are of piloting and your good knowledge of engineering determine the race losing and winning.
You would be thrilled to race with other pilots on different tracks on Mars, where you have to compete in the Tournaments, Circuits, and Sprint modes and aim to win credits, parts, or new Skimmers.
There is a ghost replay system in this Vector 36's game where you can play with your friends. The game's motto is to develop your skill and knowledge, push the limits, and race fast to settle on Mars.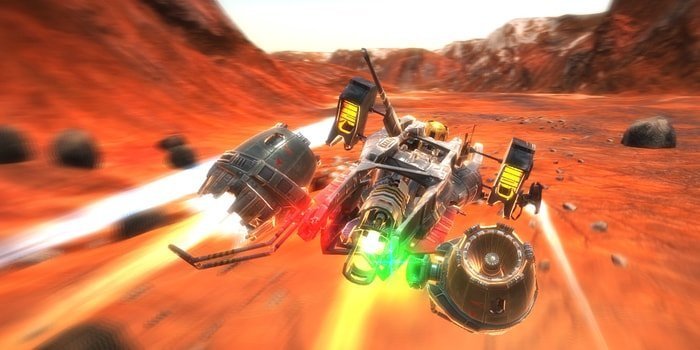 Features of Vector 36
The physics theory binds the skimmer used in this game; for instance, moving internal components, each part of it will balance the gravity, and its flights get affected by the adjusting angles.
It is believed fine-tuning is the mantra to winning or losing the game. Thus the skimmer has to be driven and move around with handy hands.
Winning the game by beating opponents will make your fortune, and you will be awarded new skimmers, support bots, parts, weapons, tracks, obstacles, opponents, and game modes.
11. FlatOut2
---
This racing game is branded "A crash and smashes driving game," which is extraordinary with many features, and you will get a white knuckle speed in this game. This game lets you drive around the track and smash your opponent's cars to have the racing advantage. It is designed in such a way you can drive AI cars off the road and smash your pathway to victory and glory.
This game is programmed with the motto of racing the cars with your unparalleled driving skill aggressively and violently to win the race. Crashing up was immensely popular in the middle of the 2000s. This game was at the pinnacle of this sort of game; having stunning music in this game is another advantage that would let you be driven crazy whenever you smash an opponent's car.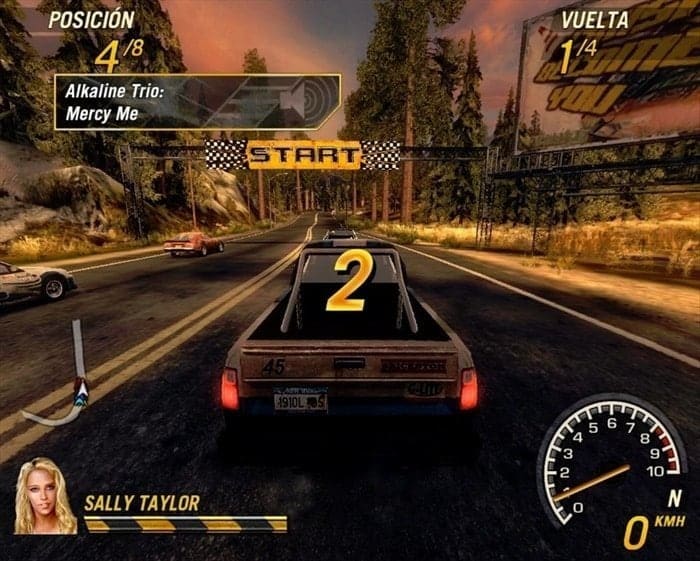 Features of the FlatOut2
Your car might summersault, crack, and break and bounce back; there is so much fun being a violent and aggressive game.
According to the different reviews from gamers, it has been branded as damage and crashing physics-friendly.
There are excellent audio and incredible driving mechanics; thus, you will find fast-paced screaming excitement.
The main motto of the game is 'crashing and smashing where the fun begins.'
12. Mad Max
---
Among many racing games, Mad Max is discrete because of its action-adventurous nature. This game is a product of the Mad Max franchise developed by Avalanche Studios and published by Warner Bros. In this racing game, the player controls Max Rockatansky, the game's central character, and is seen to progress to the Westland by building a car, namely "Magnum Opus."
The purpose of this car is to fight against gang raiders led by Scabrous Scrotus and reach the storied "Plains of Silence," where he believes to have found peace. Mad Max prefers vehicular battles where players can use a range of weapons and armor that can be upgraded to fight against their enemy.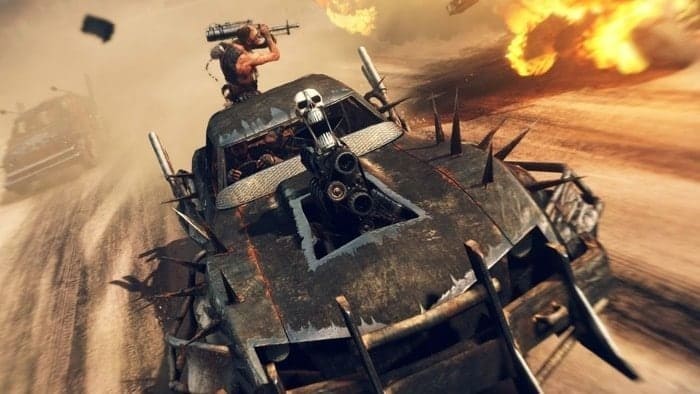 Features of Mad Max
This game is set in an open world where it has been focused on the post-apocalyptic atmosphere, and it emphasizes vehicular combat.
A range of weapons can be used in this game, for instance, flamethrowers and turbo boosts mounted directly to the Magnum Opus.
The vehicle specified with the Chumbucket operates a few more combat tools, such as a grappling hook and sniper rifle.
Moreover, the Magnum Opus engine and its powerful V8 engine can destroy the enemy's vehicles and weaponry.
13. Rocke Leauge
---
Rocket League is a physics-driven competition that is easy to understand and fluidly believed; it is one of the highest-profile arcade-style soccer and vehicular mayhem. This racing game is featured with things such as casual and competitive online matches and a full-featured offline season mode as well.
There is a special Mutator capable of changing rules entirely, and baseball, hockey-inspired extra modes, and fifty million combinations.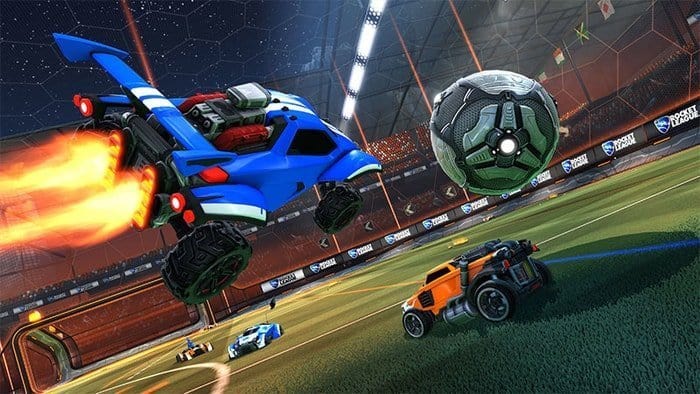 Features of Rocket League
This game is considered one of the most critically acclaimed racing and sports games ever introduced online.
This game offers free and paid updates with fifty-seven million communities, including new DLCs, content packages, features, modes, and an arena.
It offers different challenges, such as online matches, complete weekly challenges, and seasonal matches.
Lately, it has introduced a new feature where Decals, Wheels, and Player Banners will be manifested for the best team.
14. Trigger Rally
---
This Linux racing game features a 3D rally simulation integrated with a stunning physics engine that can drift over 200 maps. Different terrain materials include salt, asphalt, sand, and ice. Moreover, various types of weather, such as fog lights, give this rally game more mileage than other free games of these types.
Time limit is used in this game to make it much more sensational hence if the player can score better than their opponents, then extra advantages can be grabbed. This leverage would further help the gamer improve the game condition; moreover, all single set-up races must win by the limited time to grab the victory.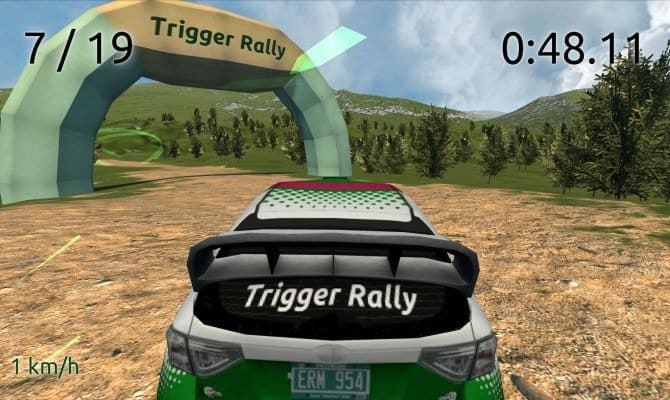 Features of Trigger Rally
This racing game is well-designed, significantly programmed, and supported with spoken co-driver and co-driver icons to facilitate the maps.
Configuration details for the display and audio adjustments placed in this game can be customized to make it much more user-friendly.
There is a long-playing time since it is designed with 200 races and what is else; this game can be modified very easily.
15. iRacing
---
iRacing is believed to be the world's premier motorsport racing game, available on the Linux platform. Membership provides entry into this online game that has been developed with the newest form of a competitive online game.
Internet race is easy, fun, and inexpensive, and game enthusiasts can get thrilled by playing this game while bored. This racing game would offer you the best excitement, pleasure, and joy throughout the game.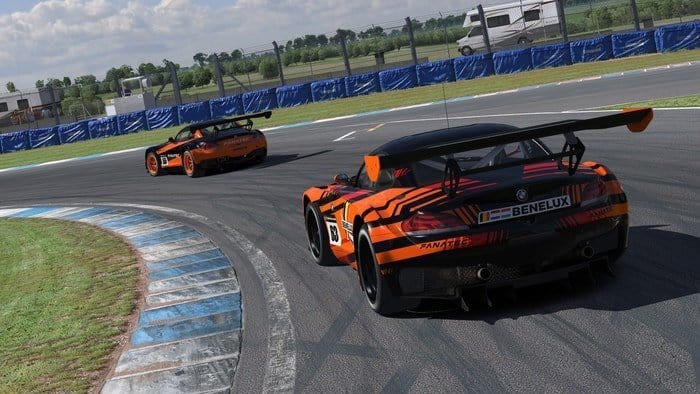 Features of iRacing
This game will make you feel that this is a great racing game that will lift your excitement to the pinnacle.
It is featured a head-to-head competition that is easy to utilize central places against real people.
Having a dynamic racing track, the game player would find real-life joy in the course of the racing game.
You will be privileged to have the training, ghost racing, qualifying, testing, and time-trialing competition.
Finally, Insights!
---
To summarize, these games are available for Linux users—some at no cost and others requiring you to purchase from specific websites. They all have particularly high ratings among gamers worldwide. Even if someone buys a game set, they'll obtain its full worth in return.
If this informative article has proved beneficial in terms of the given information, description, download links, or other features mentioned here, then please remember to leave your feedback as well as 'like' it and share it with others!