Sometimes we all want to reward ourselves with a larger than life experience right from our homes. Especially gamers often look for games where the game environments can be enhanced to their next level to stretch the game experiences beyond the scope of just recreation. Sounds impossible? Well, if you already possess a PC and love exploring games, then you are not much far from an adventure bigger than your dreams. VR games on PC will take you on this seemingly miraculous gaming ride that you have always dreamt of.
Best VR Games on PC
---
Virtual Reality games range from an action-based genre to a horror one. However, finding out the most suitable one will cost you a great deal of time and effort. But why worry when we are here to help you with our top picks? Below, I have listed the 10 best VR games that any gamer will fall in love with.
1. Half-Life: Alyx
---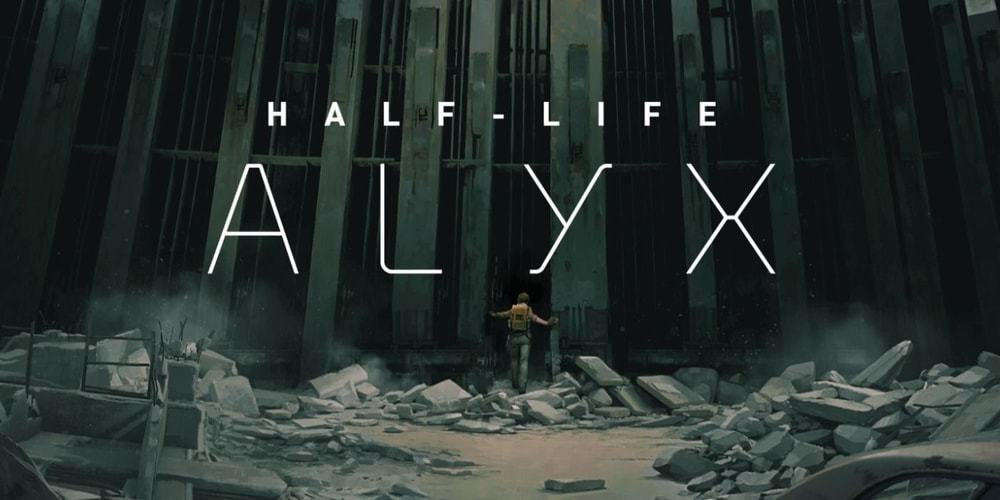 Alyx, a much-admired prequel to Half-Life 2, is known as the best VR game ever. Firstly, with its perfect combination of the elements of action, exploration, and horror, Alyx has a fascinatingly engaging game experience to offer. Furthermore, this game will give you the taste of an intriguing mystery. Therefore, if you seek to be continuously thrilled, then there is absolutely no doubt that you will love Alyx.
Key Features of Half-Life: Alyx
It includes the presence of head crab zombies and physics puzzles.
The gravity gloves allow you to grab objects that are at a distance.
An autoloader becomes available by upgrading the shotgun.
Players can protect themselves using construction helmets.
Respirator masks can help the players pass through the clouds.
Pros: It does not get boring even after playing repetitively for a long time.
Cons: It takes quite a long time to start.
2. L.A. Noire: The VR Case Files
---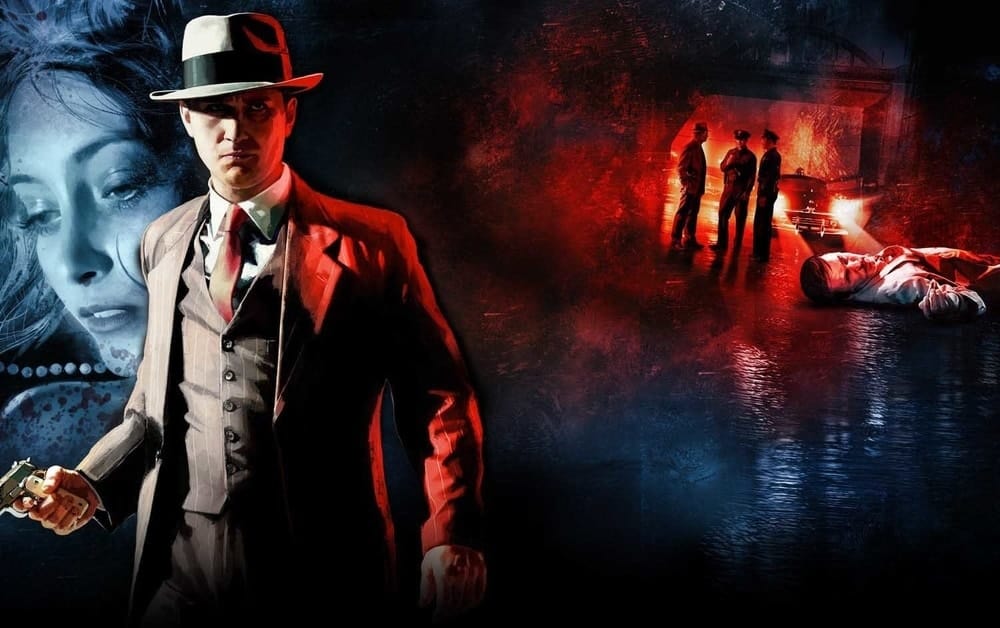 Have you always wished to feel the thrill that goes into investigating a criminal case? The VR version of L.A. Noire is here to fulfill your wish by letting you feel the suspense-filled process of murder investigations. Comparatively, what makes it more engaging is the quality with which it delivers its features. On top of that, the terrific game design makes the game environment so much interactive that it will make sure to stretch beyond your expectation.
Key Features of L.A. Noire: The VR Case Files
Lets the player touch and examine corpses.
Your character may get chased and attacked by the accused criminals or suspects.
Interrogation sessions for the suspects and others involved with the case are available.
Choose how to use your own detective's notebook.
Search for evidence using various techniques such as manipulation.
Pros: The interesting development of cases and characters will keep you intrigued throughout the entire duration of gameplay.
Cons: You may find it difficult to run this game in PCs that are not hefty.
3. Superhot VR
---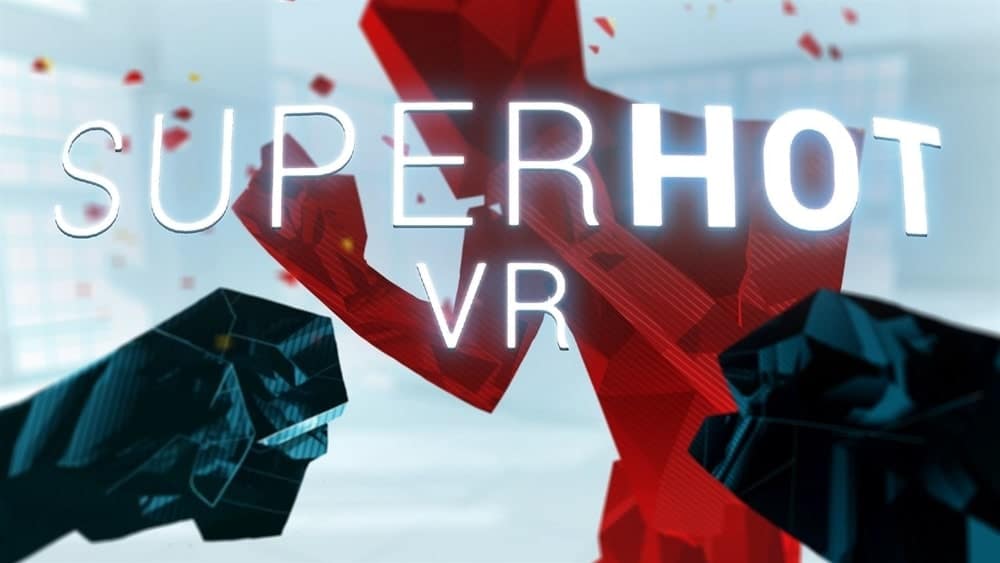 One of the best VR games on PC that offer challenging action adventures is Superhot VR. Firstly, this game has chilling surprises to unwrap through its interactive features that make you no less than a significant part of an action movie. Secondly, it gives you complete freedom over how you would like to defeat your enemies. The amazing control element of Superhot VR is what significantly acts as its distinctive factor.
Key Features of Superhot VR
The character can throw bricks at people.
Enables you to knock down the weapon from the enemy's hand.
Only your movement causes time to move.
 The player can decide how you want to utilize your weapons.
Agents will be coming your way one by one.
Pros: The great quality of content and concept of this game is highly satisfying.
Cons: You might feel that the game is too short and requires quite a large amount of space.
4. I Expect You to Die
---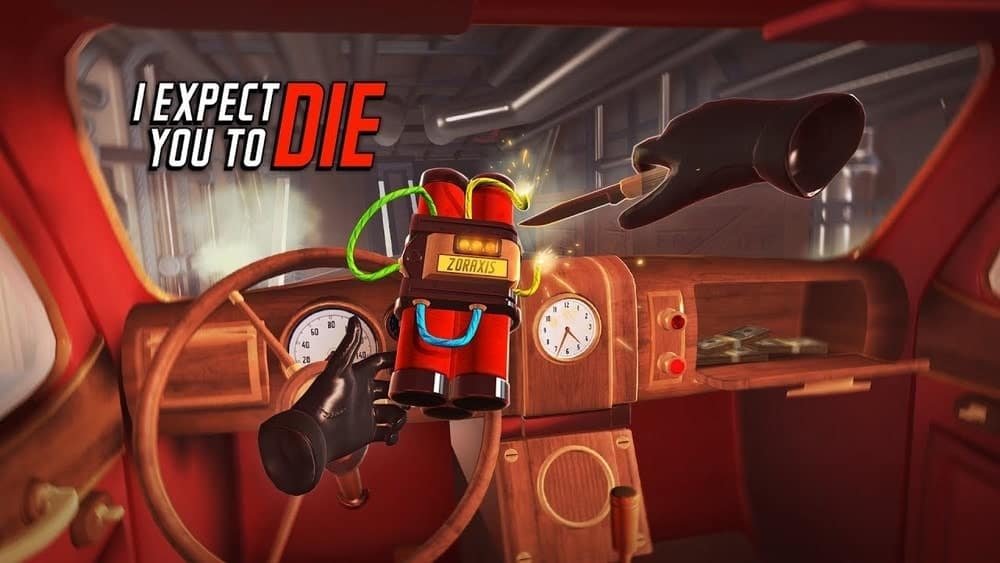 This game brings you a comparatively different flavor of adventure mixed with exciting challenges. Moreover, it tests your ability to escape from dangerous situations. On top of that, the unpredictable nature of the game adds more fuel of thrill to the fire of your game experience. I Expect You to Die is primarily a puzzle game that will not fail to fascinate you with its well-designed tricks.
Key Features of I Expect You to Die
It enables you to experience the role-play of a secret agent here.
Game situations may depend on your luck.
It consists of locked room puzzles.
Fighting equipment such as tanks and submarines are available.
I Expect You to Die fits well into the spy genre.
Pros: The high quality of game design offers intense and intriguing game situations.
Cons: The entire game duration ranges from only 5-7 hours, which is likely to seem very short to most gamers.
5. Elite Dangerous
---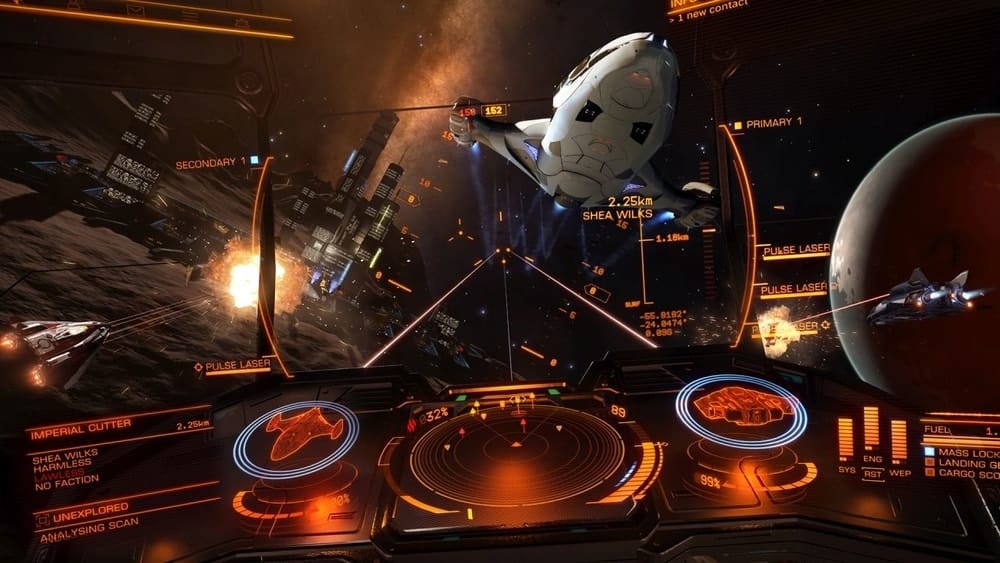 Does imagining yourself flying through space excite you? Elite Dangerous is then less a piece of dangerous and more good news for you. Being a VR game on PC that particularly lets you step into the shoes of a pilot, it lets you feel yourself inside the cockpit while exploring the best of galaxy adventures. Besides this, the high-quality game design lets you experience the pleasure of a dream coming true.
Key Features of Elite Dangerous
The position of the gamer is fixed regardless of the changes in the game actions.
Allows you to interact with other players.
Elite Dangerous makes a ship, necessary equipment, and a tank available to carry out the game mission.
At one point, you are allowed to determine your goals and actions.
It's possible to pitch and roll without any uneasiness.
Pros: The comfortable design of the game eliminates every chance of motion sickness.
Cons: It requires you to have lots of patience, which may feel frustrating sometimes.
6. Moss
---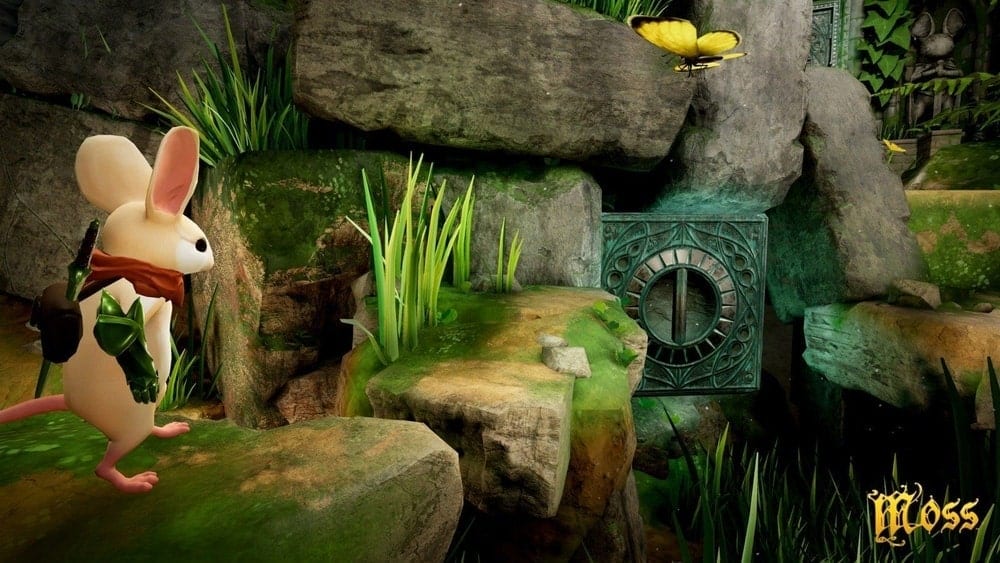 Moss is probably the best VR game in terms of its ability to transport you back to your childhood days but by a much different dimension. A world that gives you the pleasure of experiencing the fun of the very ordinary game activities brought to life. Moss is more of a relaxing nature that explores the extraordinary in the ordinary.
Key Features of Moss
Gives control over Moss, who is a mouse in this game.
Objects have to be moved to help Moss make way for herself.
Enjoy jumping and engaging in sword fights.
Passageways and hidden switches need to be figured out.
You can visit Moss's uncle's place in the town.
Pros: Every small scenery of the game holds its own unique story, making the game more realistic and interesting.
Cons: The sword fighting in the game might seem too long and boring.
7. The Walking Dead: Saints & Sinners
---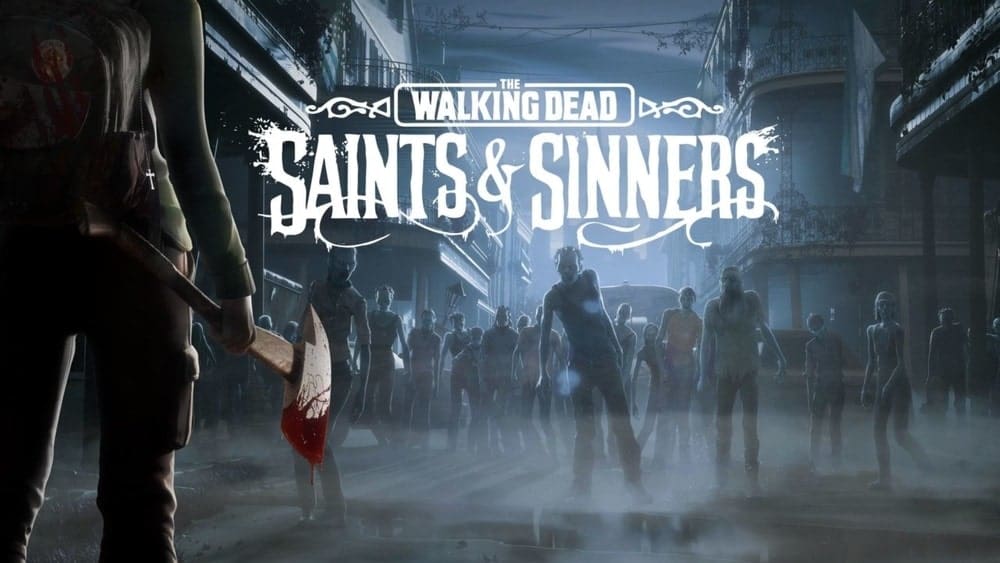 I couldn't help but include this name as it's the perfect VR game to take you to the land of zombies. Therefore, your nightmare of encountering zombies is much likely to come alive in this game. The main aim here is to survive. However, it is easier said than done as you will get to witness and have to overcome several challenges. The most interesting part of this game is that your every decision will be accompanied by a consequence.
Key Features of The Walking Dead: Saints & Sinners
Saints & Sinners allow you to hold a zombie and beat it up.
You have to shoot, stab and fight quite fiercely to survive.
 Knives, axes, and even broken bottles are available to serve as weapons.
Gamers will get to explore streets and sneak into houses.
One of the game activities includes an operation in an empty school bus inside a graveyard.
Pros: It allows you to explore and experiment with different ways of dealing with specific situations, making it even more interesting.
Cons: The narrative might not seem much interesting, and some parts of the game might seem clumsy.
8. No Man's Sky
---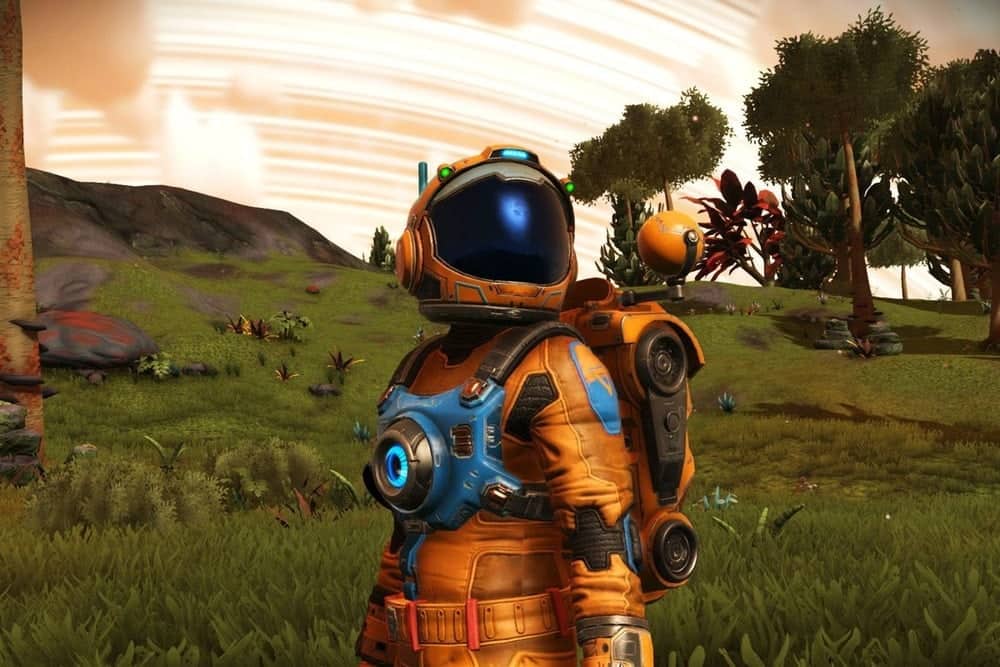 No Man's Sky is everything that a science fiction lover craves for. In other words, it allows you to explore the galaxies in a game environment mixed with touches of action and thrill. You will get to discover never seen creatures and experience cosmic adventure on another level. Flying around in a spaceship, encountering challenges, and fighting pirates that too in VR, will undoubtedly leave you enthralled.
Key Features of No Man's Sky
It lets you resume playing the game in VR from where you left playing its non-VR version.
Allows you to also play with players who do not play the VR version of the game.
You have to upgrade your weapons and ship to survive.
Player gets to choose how you want to utilize your power and resources.
Offers the ability to trade rich resources for extended cargo space.
Pros: The game offers you a wide range of choices for how to play.
Cons: Some parts of the game might seem repetitive and boring.
9. Beat Saber
---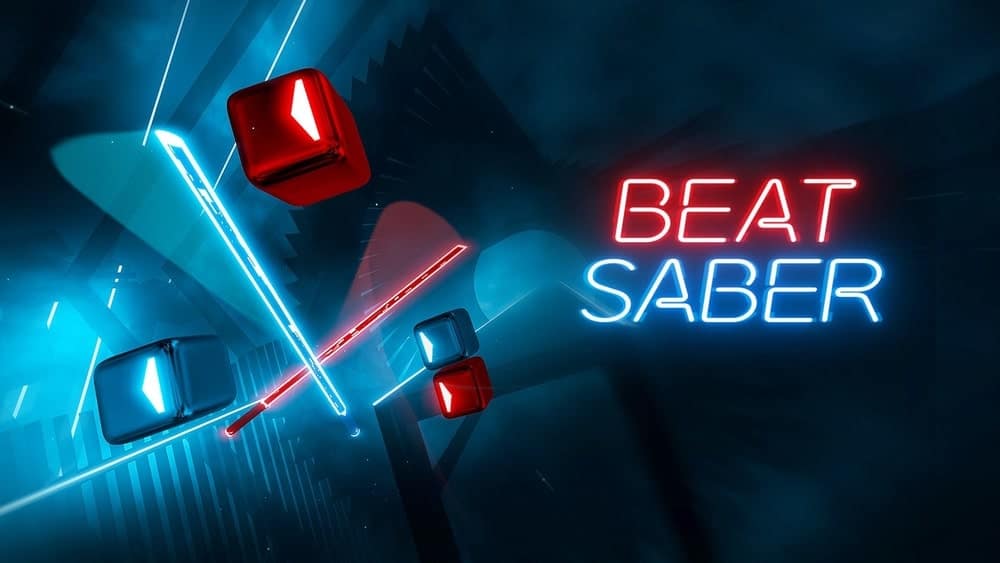 One of the most popular VR games on PC, with the most interestingly engaging game design for anyone and everyone who can connect to rhythm better than words. A musical gaming world that lets you chill as you slash the beats that keep coming your way with lightsabers. You have to use the appropriate saber in the right direction, as indicated by each beat. Beat Saber will reward you with a soothing experience.
Key Features of Beat Saber
Players have to reach targets and overcome challenges in this game.
 It makes you compete against other players from all over the world.
It will make you move as you end up dancing to its tunes while slashing the beats.
 Levels and music are drawn by hand, which improves the music quality.
Beat Saber allows you to import songs of your choice.
Pros: It is easy to learn and understand the game for everyone.
Cons: Song selection and number of modes are limited.
10. Blade and Sorcery
---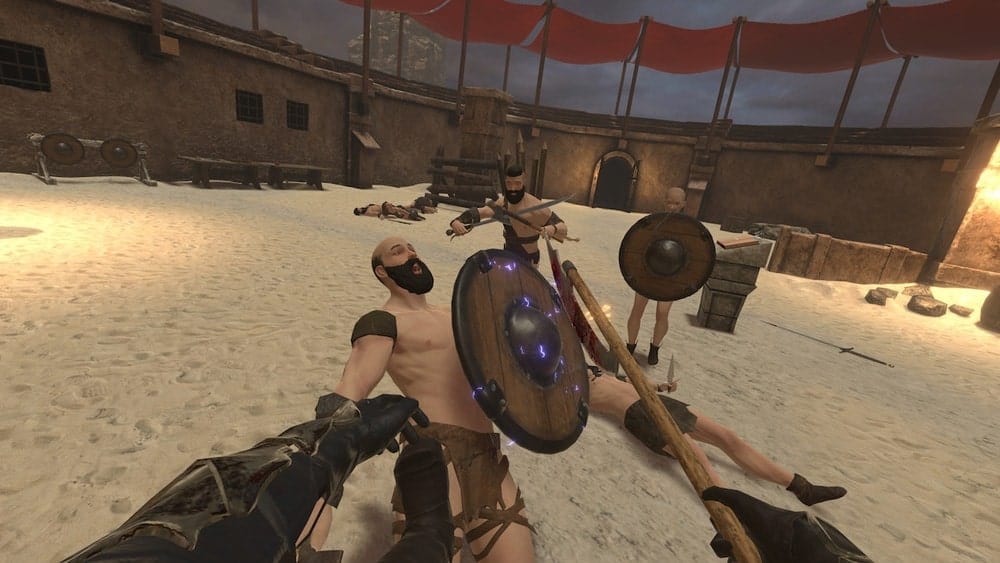 Ever imagined a game that can make you feel guilty for enjoying it? Being one of the best VR games ever made, Blade and Sorcery let you explore different ways of fighting your enemies with a sense of brutality. The development of a real presence of the characters and the freedom to determine which weapon and what fighting style to use will undoubtedly turn you into a strong warrior.
Key Features of Blade and Sorcery
Gamer can annihilate lightning spells.
The player can choose to beat up your enemies in slow motion.
You can throw blocks at enemies with telekinesis.
Allows the freedom to string your moves together in your own unique style.
Enemies scream when you pierce their skins and beat them up.
Pros: It allows you to utilize your creative potential and makes you think.
Cons: This game is not appropriate for children and other players who are uncomfortable with games of violent nature.
My Recommendation
---
Each of the aforementioned games has something unique to offer. However, in case of making a choice, I would suggest you ask yourself a question. Features of which game seemed most compatible with your passions and interests? If you love science fiction, then you should try out Elite Dangerous and No Man's Sky. Beat Saber and Moss are meant for you if you are looking for a relaxing VR experience. Similarly, if you are a fan of detective shows, then you must give L.A. Noire a try.
Final Thoughts
---
Every single VR game on the PC mentioned above, although it has been developed with distinct features, are built with the same goal of bringing your wild adventure dreams to life. While reading this, if any other VR game that I have missed has crossed your mind, then do not hesitate to let us know about it in the comments.