We are very familiar with the windows desktop panel, named taskbar. Likewise, Linux Desktops might have docks or run even without docks. You'll get a lot of options if you desire to use docks for your Linux Desktops. If you want to understand the concept of Linux Docks, then it can be said that this is a graphical interface unit that allows a user to communicate through the click with the software that he uses regularly. When it comes to functionality and its extension, these utilities are handy for Linux desktops.
Best Linux Docks for Your Desktop Environment
---
In this article, we are going to look through the best 10+ Linux docks available. We will be analyzing each dock with our expert view.
1. Plank
---
The authorized certification defines the Plank dock as the "most naive dock on the earth." The ultimate goal of this project is to deliver on the basis of your expectation from a dock. Theoretically, it's a library, but you can extend it to make other dock platforms.
And you can do such things with the incorporation of more progressive features. Moreover, it has the pre-installed plank, the fundamental technology for a popular dock application.
Features of Plank
From the moment you enable this dock, you'll find it at the center of the lower side of your monitor.
It provides a more interesting option with the right-click.
It has two preference windows: Appearance and behavior.
You can tweak the setting to adjust to your requirement.
Install Plank Dock
sudo add-apt-repository ppa:docky-core/stable
sudo apt-get update
sudo apt-get install plank
2. Docky
---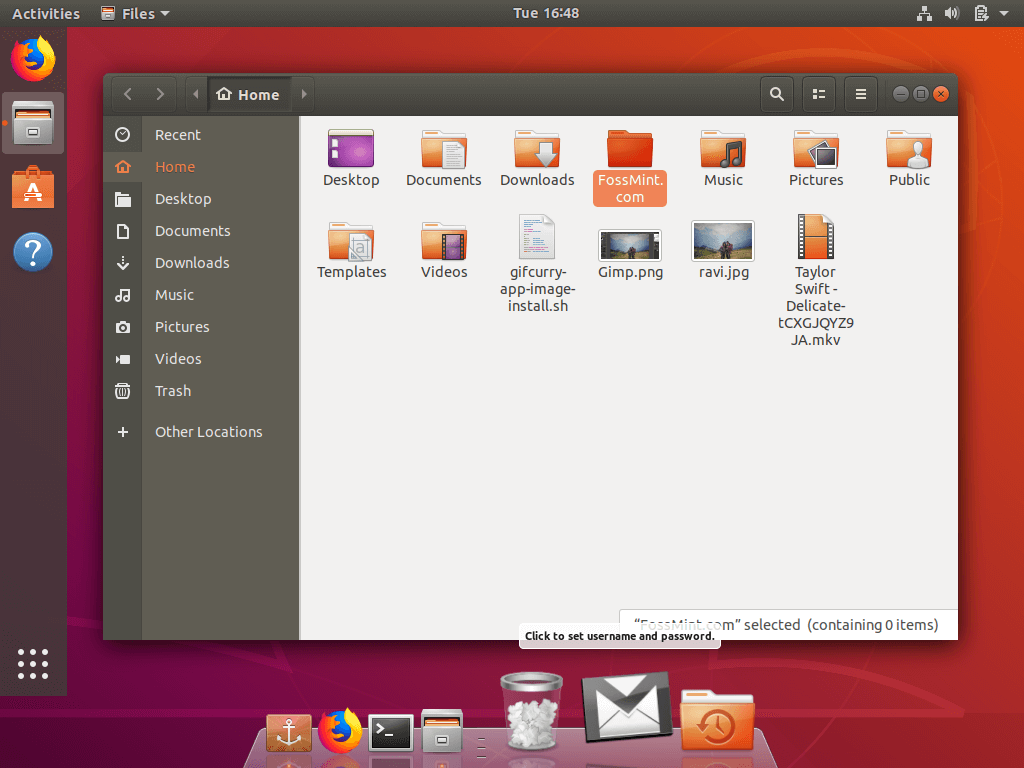 If you are looking for a dock that is pretty simple to handle, then this Docky is the right choice for you. This dock has the impression of a macOS dock; thus, docky is counted as one of the finest Dock solutions for Linux.
As you can see, this dock also glorifies itself with the same statement. Plus, with this mac like Dock, you can add an application to the launcher, which gives you the experience of having a mac like Ubuntu system. Moreover, some arrays, such as time and weather, enhance your experience.
Features of Docky
From Linux Docks, this one

 is quite attractive and very customizable
It comes pretty handily
Even though the application itself is lightweight and proficient, it relies on a huge library called Mono.

It has all options which plank lacks.
Install Docky
sudo apt-get install docky
3. Latte Dock
---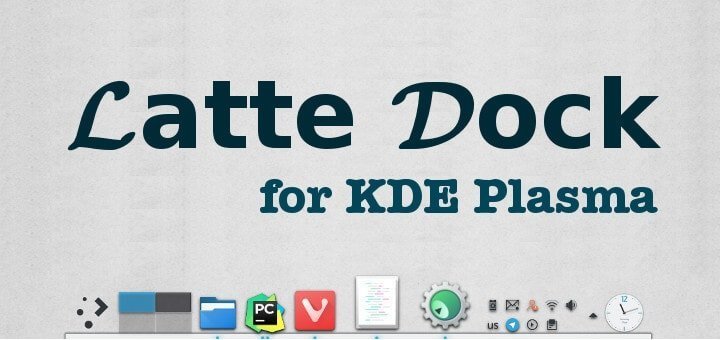 Basically, the plasma framework is the main basis of this Dock. Plus, this dock has the finest design when it comes to the UI/UX for all plasmoids and errands. Moreover, the latte dock is quite instinctive too.
This plasma-based framework intends to offer all the finest experiences for your tasks and KDE plasma widgets. It also uses the animation effect, which is a parabolic zoom effect, to be more modest and handy.
Features of Latte Dock
The effect of zoom rollover is quite active.
When you are going to add widgets to the dock, you will find it pretty handy.
When it comes to dragging applications to the dock, this is very straightforward.
In the dock/panel settings, you will find many customization options.
You can access the dock with a simple right mouse click.
Install Latte Dock
sudo add-apt-repository ppa:rikmills/latte-dock
sudo apt update
sudo apt install latte-dock
4. Dash to Dock
---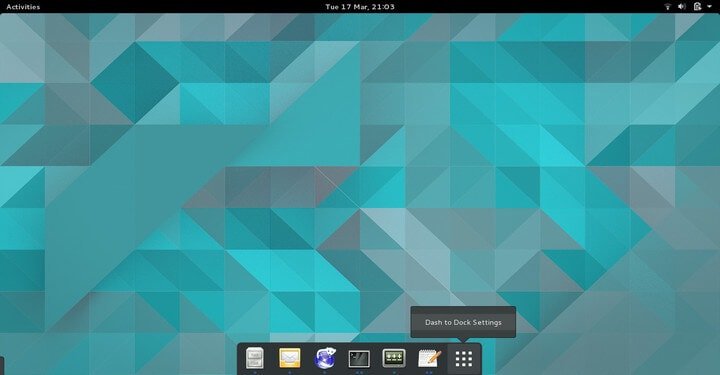 For the GNOME shell, this dash to dock is an upgraded extension. When it comes to altering to default dash, this dash to dock comes in pretty handy. Plus, it transfers the default overview in handy application launching. It also allows the user to switch between windows and workspaces. While altering, it doesn't leave the desktop view without enhancing the workflow in the Linux system or GNOME.
The finest portion of DTD settings provides you full control over all about panel location and extent. Here, you can enable auto-hide, or even you can make it full size. Plus, the enlarging icon is an extra feature you will get.
Features of Dash to dock
The full control of the panel will be in your hand.
You can change the position and size.
You will have control over the taskbar.
When it comes to clicking behavior or application running, you can control it as your requirement.
The interface of the dock can be changed, including the theme, opacity, and color.
5. Cairo Dock
---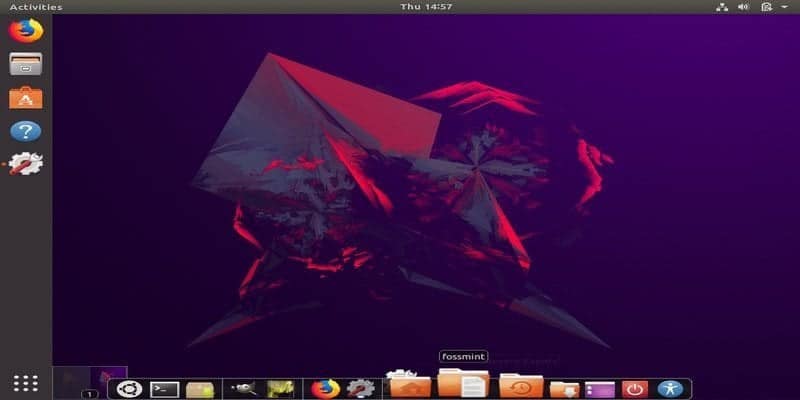 The Cairo Dock has its position at the lower side of the monitor and offers a method of loading applications that is fully controlled by panels and launchers. You can put these Linux Docks anywhere on the screen and customize them. You will get a compact list of handy tools, such as a set menu, wireless and audio playback control, etc.
The Cairo Dock is an attention-grabbing and useful dock interface for your Linux desktop. With a variety of features, it comes in very handy. Plus, you can detach the panel from the Cairo dock and utilize it as your desktop widget.
Features of Cairo Dock
You can change the theme as per your requirement.
Visually it will please you.
With the right-click, you can change the control of an individual application launcher.
The behavior tab allows you to regulate the conduct of the particular dock, for instance allowing you to hide the taskbar when applications are running
You can choose the position of the dock and the mouse-over effect.
Install Cairo Dock
sudo add-apt-repository ppa:cairo-dock-team/ppa
sudo apt-get update
sudo apt-get install cairo-dock cairo-dock-plug-ins
6. KSmoothDock
---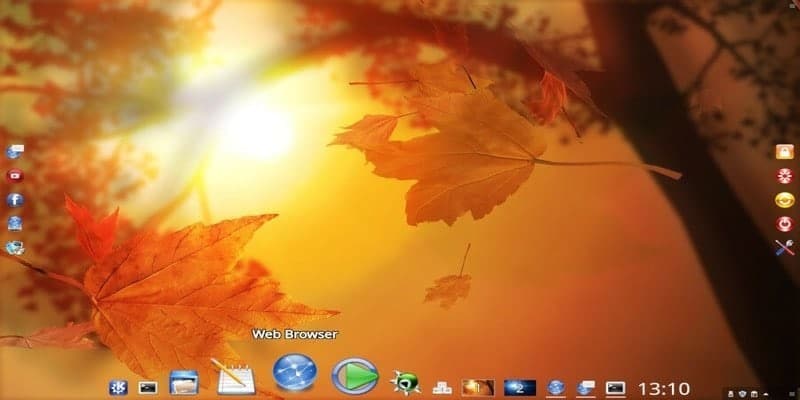 Although the MAC OS X inspires the Dock's visual appearance, it aims to follow the traditional Linux desktop panel. For KDE Plasma 5, this panel has a parabolic zooming effect which makes it quite pretty attractive. The application menu, launchers, and task manager uphold this dock with that particular aim.
Features of KSmoothDock
The customary dropping application menu is ordered by categories.
Distinct menus/items include Session, Power, and Search.
It has enhanced menu readability with control over behavior.
It supports the drag action with the menu.
There is an auto-update available in this Dock.
7. SimDock
---

SimDock is one of the oldest Dock panels for Linux, and it's showing its experience with all the features and functionality. Having said that, you can be ensured that it serves its purpose like all the simple and capable docks. It is more like a plank but doesn't have that much configuration. When it comes to positioning, it can be set only at the bottom center of the screen.
Features of Simdock
The Simdock is quite simple to use.
Full-blown dock.
It has the Zoom effect like OS X.
Launchers can be customized.
This dock does not require a compositing window manager.
Install Simdock
sudo add-apt-repository ppa:onli/simdock
sudo apt-get update
sudo apt-get install simdock
8. DockBarX
---
If you are looking for the finest taskbar with high functionality, this is the right place. The compacted, eye-watering design and the easy configuration method stand for themselves. Having those features lets, you see that it has a satisfactory number of drives.
If you want to modify your XFCE desktop to make it more creative, this taskbar will greatly help you. However, the manual setup of the DockBarX panel in XFCE is slightly delicate. But it is absolutely worth spending some while. It offers a lot of progressive features, which are not offered in the default panel. You need to customize it as per your requirement.
Feature of DockBarx
The taskbar is quite light in weight.
It also works as DockX.
It has translation support in lots of languages.
The software can be pinned to the taskbar.
It has the support of the media buttons.
Install in Ubuntu from ppa
sudo add-apt-repository ppa:xuzhen666/dockbarx
sudo apt-get update
sudo apt-get install dockbarx
If you want to use dockbarx as an Xfce panel applet, you also need this command
sudo apt-get install xfce4-dockbarx-plugin
To get more themes for DockbarX and DockX, use this command
sudo apt-get install dockbarx-themes-extra
9. Workspaces to Dock
---
If you like using Linux Desktop workspaces, you'll obviously adore this extension. With this workspace to Linux Docks extension, you can convert your desktop, providing rapid access to all your virtual workspaces. As expected, this extension will be of concern to those operators who have a habit of working with virtual workspaces. When it comes to appearance, it has an eye-watering look.
Featured of Workspaces to Dock
You can easily work with virtual workspaces.
It offers you lots of configuration settings.
It has auto-hide features.
10. Avant Window Navigator
---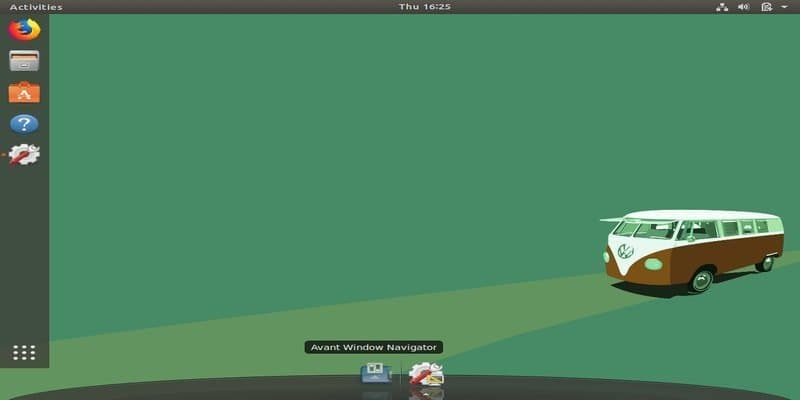 This is a dock for the free desktop named Avant Window Navigator. Plus, it shows your launchers and open application. Moreover, it has a plugin for third-party applications. It can communicate with DBus by that third-party plugin, alongside applets, which allows you to switch your workspace, system tray, clock, etc. These applets can be programmed with Vala, python, or C language.
Features of Avant Window Navigator
At last, Avant Window Navigator can be placed on any verge of the monitor.
Now you can pick any of the background styles.
Avant Window Navigator can cover your whole screen width.
The auto-hide feature is now restored.
Install AWN in Ubuntu
sudo apt-get install awn
11. Tint2
---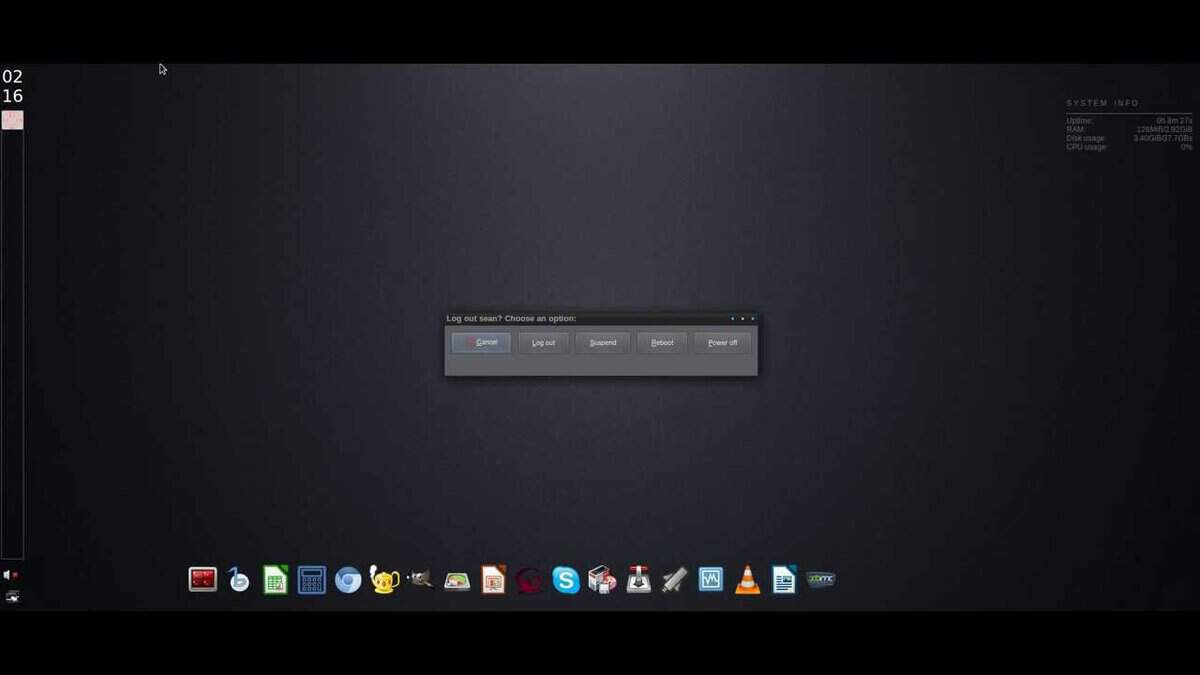 Tint2 is a modest, bland, and lightweight panel for Xorg. Its appearance is customizable, and it only has little dependence, which makes it perfect for window managers. It can be customized to contain a system tray, your task list, a battery display, and many more.
Features of Tint2
You can tweak it to customize your theme.
When it comes to customization, this Dock comes in pretty handy.
You can even make your own theme.
Several instances of tint2 can be opened alongside different config files.
It is very lightweight and uses minimal resources.
Install tint2
sudo apt-get install tint2
12. Gnome Panel
---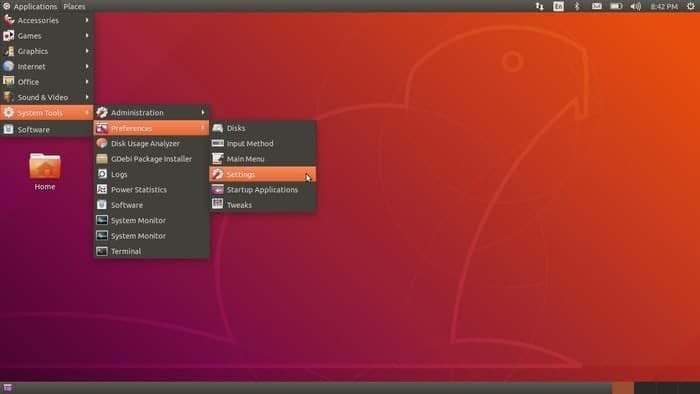 This is a part of GnomeFlashback. And when it comes to delivering panels for your Linux Desktop, this Gnome panel can do the job at ease. Plus, you can get defaulting applets for your desktop too. However, there is no mandatory side on the screen for this panel. Also, you can put this panel both horizontally or vertically.
You will find a panel at the top of the monitor and another on the bottom, but this location can be configurable. These panels are used to put applets to open an application, for instance, menu bar, clock, and indicator.
Features of Gnome panel
The module of the Gnome Panel arrives with a library named libpanel-applet.
A developer can create some small applications with this public library, which can also be inputted into the panel.
With this panel creator, you can get customization very handy for the Gnome Project.
Ending Thoughts
---
Though those Linux Docks and extensions can make your Linux desktop pretty appealing, that's not why you need to install a dock. The main reason behind it is the productivity of your work.
You can be more productive with the dock, but you need to make sure that the software can be easily accessed. Plus, its position can play a very important role when it comes to productivity.
Ever since it's globally recognized that MAC OS is the most eye-watering operating system in the world, lots of Linux developers have been trying to bring some features from it. That's why there are lots of mac like docks available.
Over time, Linux developers have brought lots of app docks for Linux. Nowadays, more and more people are getting on Linux, and even typical Linux suppliers are also putting their horses in the race! If you want to add more to our thought, please feel free to comment.