Red Hat-based Linux distributions are shaping the industrial and corporate use of Linux for a long time. This project was quite popular since its initial release in 1995. Although later on, the developer company shut that down to start developing the successor named Red Hat Enterprise Linux (RHEL). This commercial project is mainly for deployment in multi-processor systems and cluster computing.
RHEL is a commercial project with enterprise support from the Red Hat company. So, to utilize the power of Red Hat Linux more easily and affordably, the open-source community has come up with derivatives based on the Red Hat source. These distros provide much flexibility and customization options. They are quite reliable and stable as well to deploy on your organization.
Best Red Hat-based Linux Distributions
---
Luckily there are several distros available on the internet based on the Red Hat project. It depends on your expertise and requirements which will be the best for you. You will be amazed to know that I have a decent amount of experience in these enterprise-level Linux distros. Hence I decided to introduce these distros to beginners or intermediate Linux users. Therefore, I have listed the best Red Hat-based Linux distributions that you can get started with.
1. CentOS Project
---
CentOS is probably the most popular distribution based on the Red Hat project. Besides, CentOS is widely used by a lot of organizations, and it is considered a general-purpose distribution. The name Cent came from the phrase Community Enterprise. CentOS is, in fact, the community version of the RHEL.
However, there are some subtle differences between them apart from the licensing and distribution model. Although CentOS officially joined Red Hat, it is totally independent of the RHEL development. On top of that, they focus on the CentOS Stream, which will act as an upstream of the RHEL.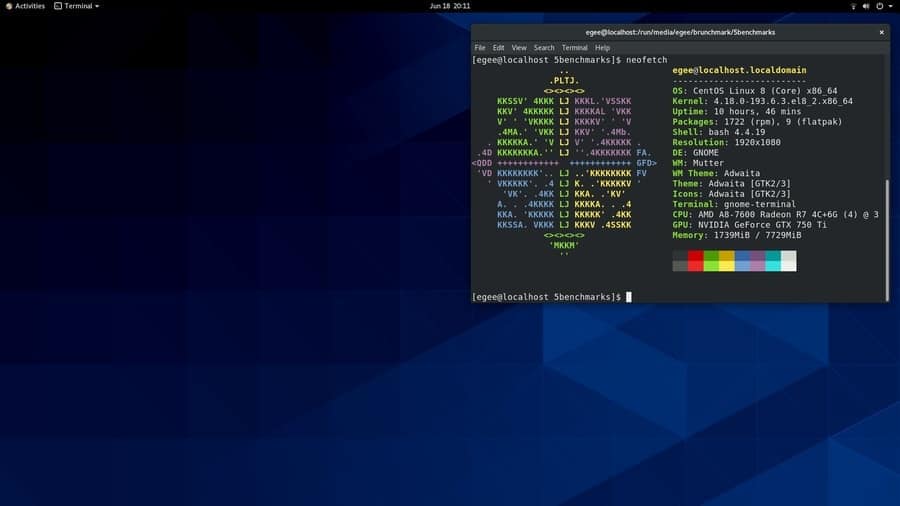 Distro Highlights
You can adapt this distro for both personal and server-side usage.
It has a large community forum for providing technical support.
CentOS uses GNOME Shell as the default desktop environment.
This distro has a longer support-span than other similar distros.
It is backed by the persons behind the Red Hat Enterprise Linux.
Pros: Although CentOS is highly modified, it is pretty close to Red Hat in terms of stability and features except for the price tag.
Cons: You won't get corporate support, which is a bummer if you want to deploy this on your organization.
2. Fedora
---
Fedora is quite a popular distro among the Linux community. In fact, this is a great general-purpose distro that doesn't require a steep learning curve. Most people don't even know that this distro is actually a Red Hat derivative.
It's because Fedora is the upstream branch of Red Hat and totally community supported. There are also a lot of derivatives of the original Fedora. This Red Hat-based Linux distribution excels in every sector from the user interface to the performance, just like the parent.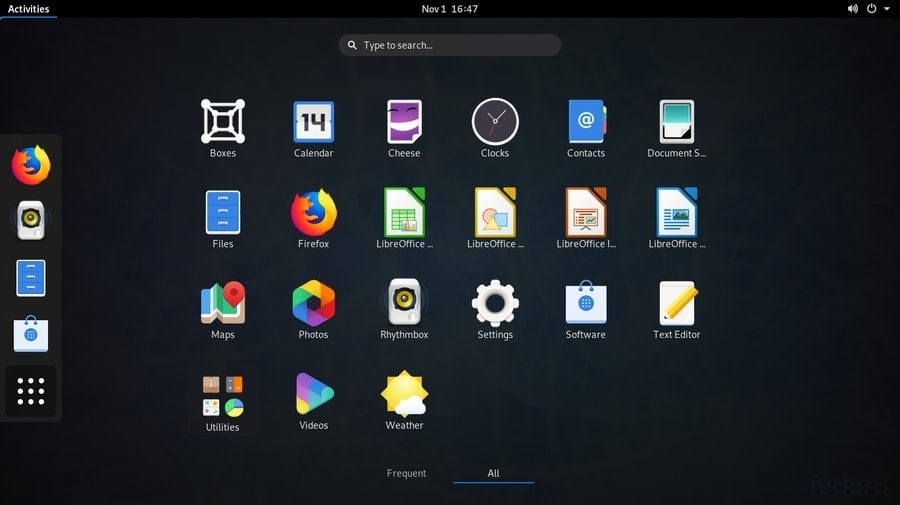 Distro Highlights
It has three different variants for different use cases as Workstation, Server, and IoT.
The UI is sleek and modern as well, with the latest GNOME desktop environment.
Fedora has built-in support for virtualization, and this makes it a great distro for testing codes.
You can manage Fedora Server using the Cockpit tool easily and remotely.
They also have an IoT version that can be easily deployed for automation and other smart devices.
Pros: Since Fedora was developed as the upstream of Red Hat, it is quite independent of the commercial RHEL project. This is why you will find much more flexibility on this.
Cons: Fedora needs relatively stronger computer hardware to run on due to its preloaded tools and heavy UI.
3. ClearOS
---
ClearOS is yet another Red Hat derivative. Although it is not that popular like the CentOS or the original RHEL, this distro is quite capable. Previously, it was known as ClarkConnect. ClearOS is mainly used for networking purposes. You can use this on both personal and large-scale servers.
There's no desktop environment built-in with this distro. You can either control it using the command line or using a web-based graphical UI. This is why it is not that suitable to use on personal computers. ClearOS home and business edition come with a yearly plan; however, the community edition is completely free to use.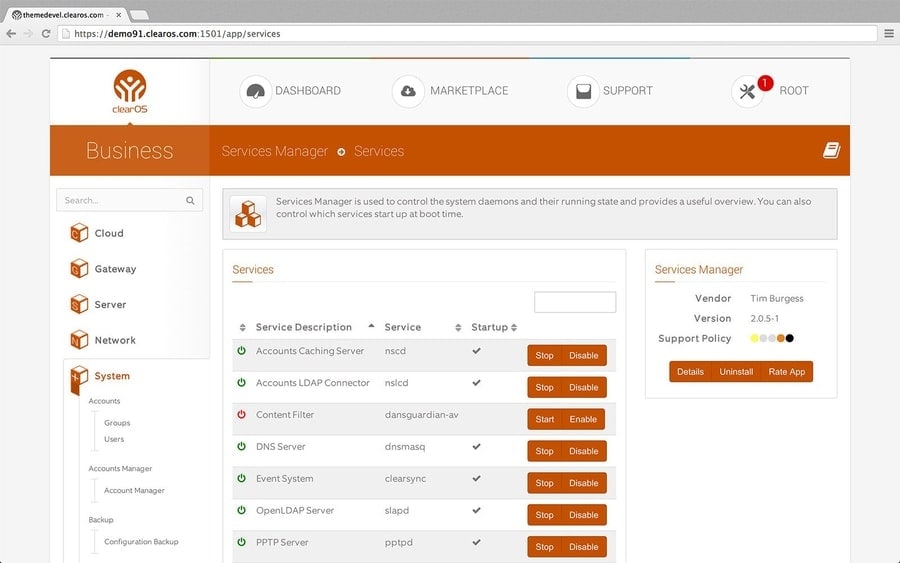 Distro Highlights
The installation and software deployment is relatively straightforward and hassle-free.
The developer team has optimized this distro for managing small businesses effortlessly.
It has a special application marketplace consisting of business software.
ClearOS Business edition has threat protection and filtering service.
Remote management and automatic updates make it reliable and convenient.
Pros: If you don't want to take the hassle of managing the core of Linux and just want a distro that will run your essential Linux business apps, this is the distro to go for.
Cons: The free version is community managed and lacks official support and threat protection, which is a negative point for many users.
4. Oracle Linux
---
Oracle Linux is a Red Hat-based Linux distribution developed and maintained by Oracle. I don't need you to introduce Oracle since we all know that Oracle is a leading technology farm excelling in cloud computing. This is an enterprise-level distribution with some exclusive features and support for managing a hybrid cloud system.
Oracle Linux is built upon a special Linux kernel, and it enables the server admin to update the kernel keeping the server up and running. Apart from this, the support from Oracle and a large userbase, including giant companies, made this system stand out.
Distro Highlights
This distribution is very lightweight comparing with other Red Hat-based distros.
It is fully compatible with other Oracle products such as Oracle RPM, and package availability is great.
It provides virtualization support and cloud deployment more efficiently.
Oracle Linux is freely distributable, and you will get fast kernel updates just after the RHEL release.
It has on-premise, cloud, and embedded system deployment support from Oracle.
Pros: Oracle is providing free updates, and they have made the source code open. Thus you are getting a lot of flexibility without any cost.
Cons: Community support for this distro is not that good. Besides, beginners might find some difficulties using this.
5. EuroLinux
---
EuroLinux is a Linux distribution of Polish origin. The company named EuroLinux is behind the development of this amazing enterprise-level distro. So you can see that the developer team is quite experienced in this sector since they have a wide range of software and services related to database and cloud computing. The source code of this distro is derived from the Red Hat Enterprise Linux project, and hence you will get compatibility with RHEL and the RHEL derivatives.
Distro Highlights
The system is secure from the core and quite user friendly.
It contains a library of addons that adds up to the basic functionalities.
You can opt-in for the EuroES or Extended Support for Linux for your organization.
It has various plans at various price points to fulfill the demand of all customers.
EuroLinux has proven itself on large scale deployments such as banks, corporate offices, etc.
Pros: Although it is a commercial distro, the price is relatively less than the competitors. Getting support from the Red Hat certified professionals is another great benefit.
Cons: It is built on top of Scientific Linux, which is not under active development process. This is why some people are a bit skeptical about using this.
6. Fermi Linux
---
Fermi Laboratory, along with CERN, developed a group of Linux distros known as Fermi Linux. The developers have built this Red Hat-based Linux distribution based on the Scientific Linux source code. Since Scientific Linux is built upon RHEL, you won't have to worry about the compatibility with Red Hat binaries.
There were several Fermi Linux variants, but currently, Scientific Linux Fermi is under active development. You won't find that many differences from the base, but still, it provides some exclusive features in the field of physical science.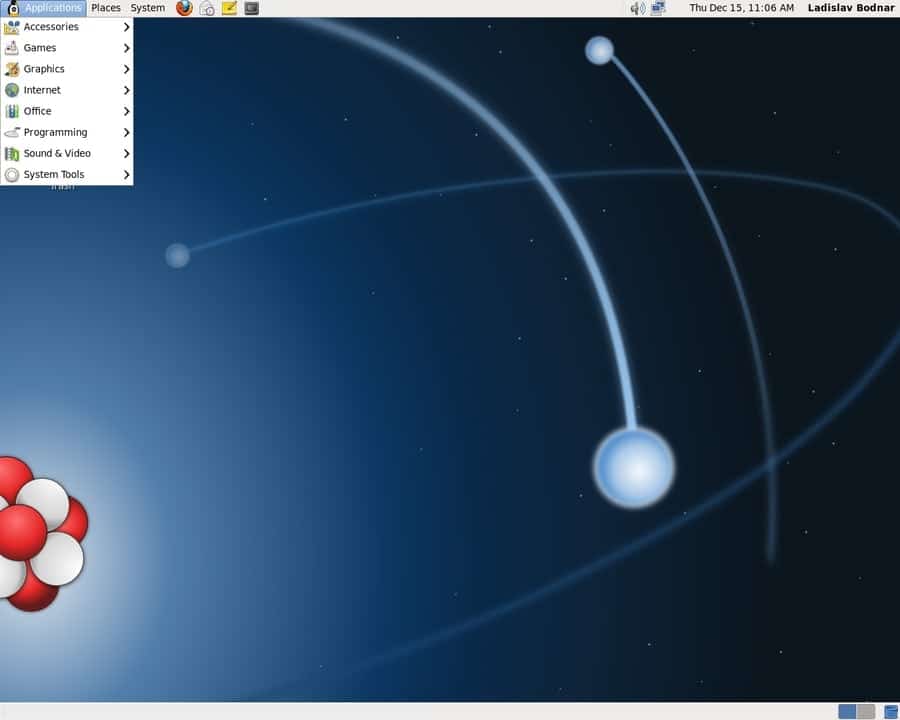 Distro Highlights
It features all the features and functionalities of Scientific Linux with some extra perks.
CERN, Fermi Lab, and other scientific research organizations are using this distro.
There are some built-in programs related to high-energy particle physics.
It is very lightweight with a convenient GUI that makes it easy to use.
Fermi Linux runs on any system that is compatible with the original RHEL.
Pros: This is a pretty useful distro for physical science-based study and research. So, if you are working in this field, there's no better alternative as of now.
Cons: Most people use Red Hat-based Linux distributions for cloud computing. In that case, Fermi Linux is not suitable.
7. EulerOS
---
Multi-national tech giant Huawei is behind this commercial distribution. Since a lot is going on about Huawei, some people might be skeptical about choosing it. But this is a decent distro indeed for enterprise-level deployment.
However, it is not yet popular among the general users. Huawei is using this on its own supercomputer and storage system. But they offer great security and customer support, which will surely help this distribution stand out.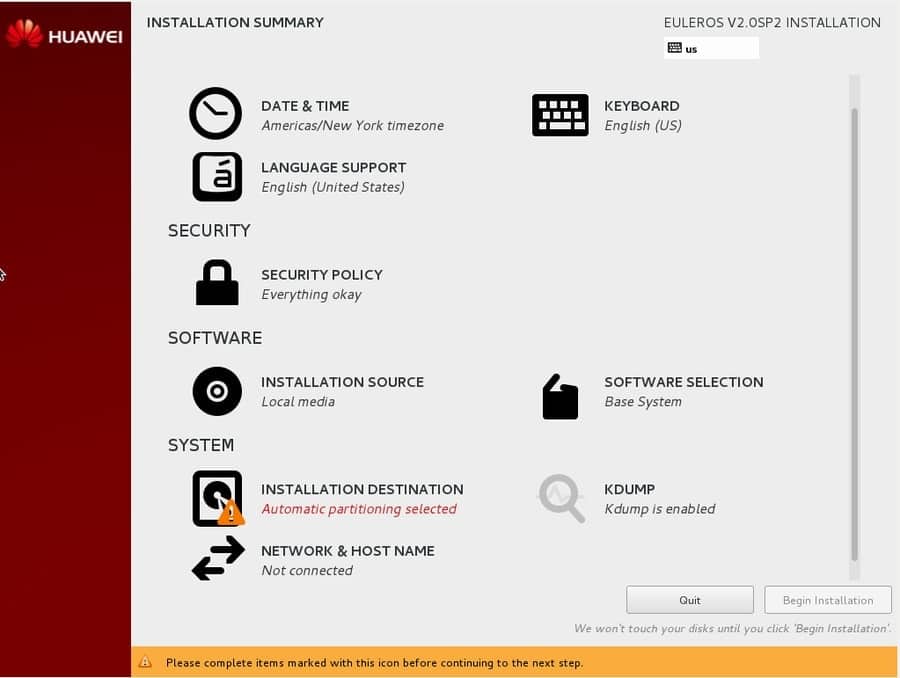 Distro Highlights
In-built Security Advisories section that briefs you about the vulnerabilities of your system.
The developers designed this distro to run efficiently on multi-core systems.
The Ext4 file system in EulerOSprovides maximum data integrity so that you can use this on storage servers.
The administrators can use the Systemd framework for quickly managing the whole system.
It comes with all the open-source core tools such as Python, Ruby, Java, etc.
Pros: This distro has got security certification various authorities. If you are concerned about data security, then this is a great option.
Cons: If you consider Huawei ban in the US and some other countries, you won't likely choose it over other distros.
8. ROSA Linux
---
This is mainly a Russian distro. The company named LLC NTC IT ROSA developed this distribution based on Red Hat. There are commercial variants of this distro as well as a desktop version for personal usage. The desktop variant looks pretty beautiful with easy to use navigations.
The most interesting part of this distro is that it comes preinstalled with all the necessary software such as a music player, email client, etc. However, the server edition looks a bit different, supporting scalable multi-core systems, which is a plus point.
Distro Highlights
The Desktop Fresh edition comes with various desktop environments such as KDE, GNOME, etc.
The configuration and installation are fast and straightforward.
You can choose from the latest or most stable kernel, which gives you much freedom.
The engineers of the developer company provide technical support to enterprise customers.
There are a lot of server-side tools that come with the package for convenience.
Pros: Although this distro's initial development started on top of Mandriva (Red Hat derivative), it has become powerful and modern over time. Besides, it is easier to use than other Red Hat-based Linux distributions.
Cons: Global support from the developer company is somewhat limited, creating problems for the users outside of Russia.
9. Springdale Linux
---
This is probably the least popular distribution in this article. But that doesn't mean it is a bad distro by any means. In fact, the scientists of Princeton University developed this for academic and research purposes. Springdale Linux was formerly known as PUIAS Linux, however.
You will also be surprised to know that it came before CentOS and other modern Red Hat derivatives. But due to the similar Red Hat binaries, you will find the packages compatible with other distributions in this list.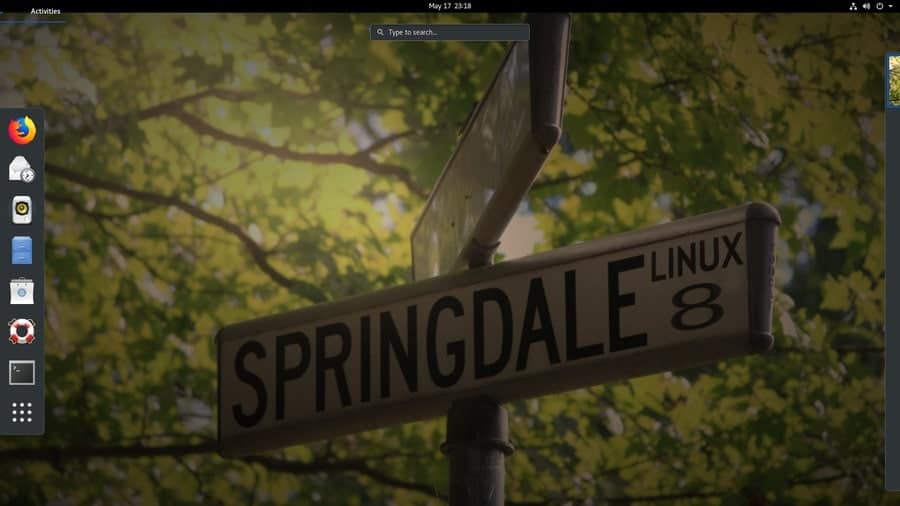 Distro Highlights
Institute of Advanced Study of Princeton University uses this as a daily-driver on their office computers.
It comes bundled with mathematical software such as Maple, Magma, Matlab, Mathematica, etc.
This distro uses Unity shell along with the GNOME desktop environment, just like Ubuntu.
Springdale provides various repositories to get the latest software available for the Linux system.
It runs on older computers like a rocket, and you won't find any kind of lag or stability issues.
Pros: Springdale Linux supports various installation methods, and the developer group is very supportive. Therefore even being a small community, you will get better support.
Cons: The Mathematics department of Princeton University developed this for their university usage, and if you are not an academician, you won't benefit from this.
10. Asianux
---
Asianux is yet another Red Hat-based Linux distribution for server-side usage. The distro is quite mature now after going through a long development cycle since 2003, and it's currently in version 7. A Chinese and a Japanese software firm jointly developed this distro. But don't worry about the security part. Because Asianux is quite popular among other countries apart from China and a lot of large Asian companies depend on this for their industrial or corporate usage.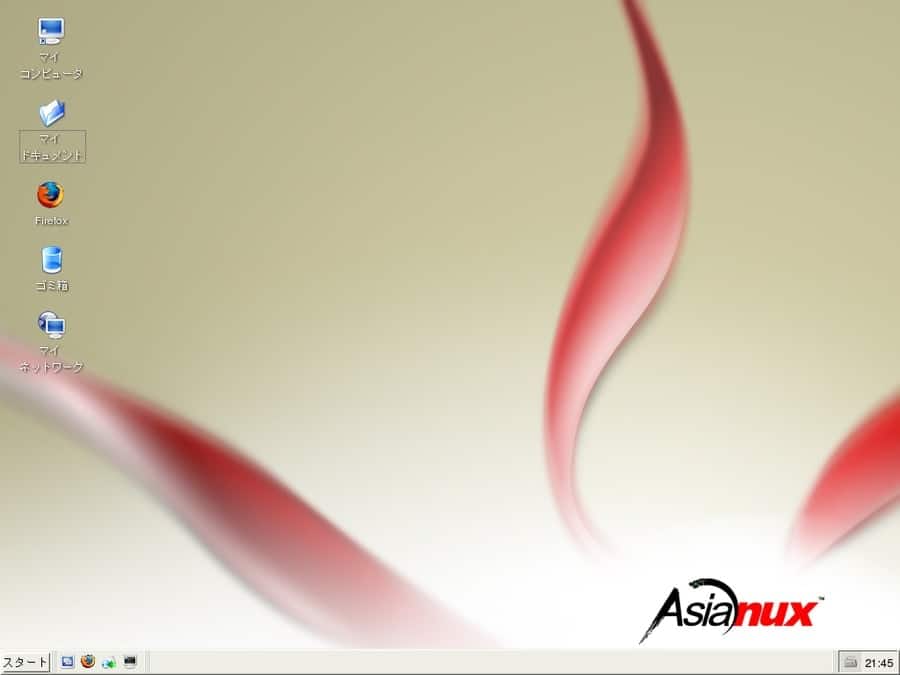 Distro Highlights
The developers are the number one player in the enterprise Linux sector in Asia.
It supports both XFS, Btrfs, parallel NFS, OverlayFS, and some other file systems.
Several virtualization features help to use it in large scale platforms.
Asianux comes preloaded with networking tools as well as some security tools for protection.
It comes with both KDE and GNOME desktop with a clean UI design.
Pros: Several companies are behind the development, and you can expect decent customer and technical support from them.
Cons: The developers pushed the latest major release 5 years ago, and the development seems relatively slow compared to other distros.
Our Recommendation
---
Red Hat itself and its derivatives are not for the common people. In fact, power users are most likely to use these advanced distributions, and sometimes the enterprises use them. So, if you are looking for a distro for personal usage, it's difficult to suggest.
But still, I'll ask you to try out Fedora or CentOS. CentOS will be a bit difficult if you are just starting. But I hope you can master it if you put in some effort. For industrial usage, it's better to go for a commercial distro like ClearOS, EulerOS so that you can get official support from the developers.
Final Thoughts
---
Most of the Red Hat-based Linux distributions are not that close to the Red Hat binaries. This is because the developers have modified them highly. But still, these distros help us get the stability and functionalities of the original Red Hat without spending money. There are some commercial distros also, as you can see in the list. But they provide great customer support and other security features that are with the spending money.
I hope this article will help you to choose the best Red Hat Linux derivative. And, please consider sharing this article so that your Linux enthusiast friends can learn about these distros.