Remote desktop software is used to maintain desktop computers remotely and fully control your network. Most remote desktop software has extended features like screen sharing, file sharing, monitoring, and networking to simplify our life. Besides, in this modern era, when everyone is working from home, the challenge of providing support online has reached its peak. A wide range of software is available out there, while some are compatible with windows and some run swiftly on macOS.
If you are a Mac user, this article will help you know which remote desktop apps are in great demand nowadays. It was really tough to pick the best ten apps, but we have made it through extensive research and compared all the major apps' features.
You can also use any of this software on your iPhone and iPad, as all apple devices use the same ecosystem. And you will be happy to know that we have given security the highest priority to make this list as the data will be exposed.
Best Remote Desktop Apps for Mac
---
Remote Desktop Apps for Mac can plan an important role in keeping your budget low as investing in technology often becomes really hard for most businesses. Any of this software can be considered a reliable tech solution that can also enable saving on hardware. Besides, they allow you to be mainly connected with your data all the time and take full control of your network in real-time.
This article will find the link to their official websites containing in-depth information on the features and limitations. But you should not only compare their pros and cons but also look at their pricing plan before coming to a decision. Security should be a primary concern as you will have your data virtualized, impacting the road to success.
1. LogMeIn
---
If you do not want to compromise your abilities and needs, you can try this one of Mac's best remote desktop apps. We can mention many reasons for LogMeIn to be on this list, although its enterprise-level solution for remote desktop support played the most important role.
Besides, it offers specific tools specially designed for individuals, small businesses, IT professionals, and help desk technicians. It comes with a great number of remote networking solutions, while you will also find a great video conferencing software for Mac known as GoToMeeting.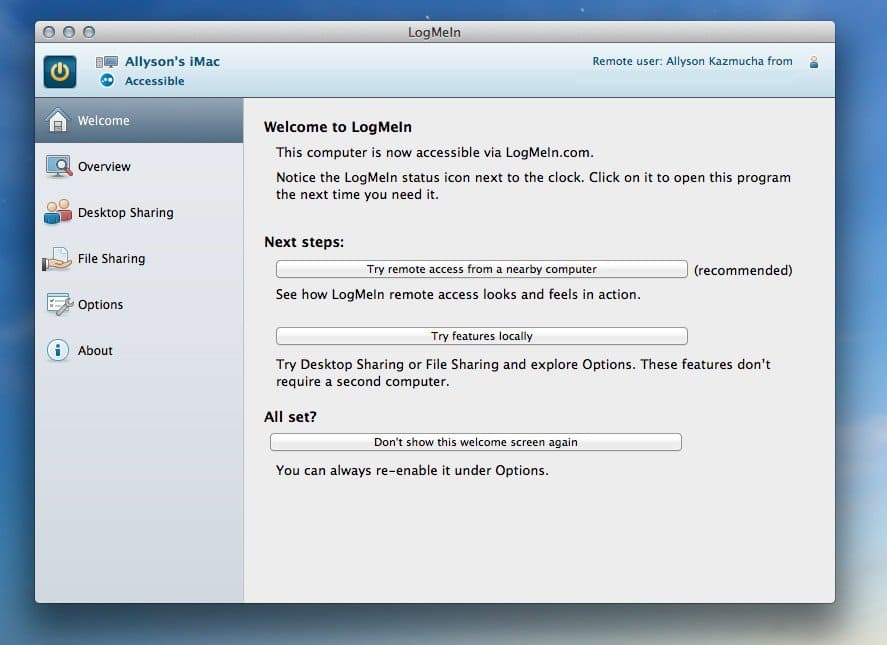 Important Features
Not only extremely easy to use but also connects to devices in seconds.
Can enable you to print from the device you are connected to.

Supports HD video, multiple monitors, and a lot of useful extra touches.

All plan comes with an unlimited number of users and 1TB of storage to share.

A free license of LastPass will be included to remove the hassle of entering the password again and again across devices.

Can protect by automatically locking your account to avoid brute force attack
Pros: It came with a dedicated Mac remote desktop client and proved to be handy when it comes to remote monitoring and deployment. Besides, you will get exclusive features like password management systems and patch management as well.
Cons: One of the significant drawbacks of LogMeIn is that it does not comprise a firewall and is not optimized for retina screens.
2. Jump Desktop
---
This software comes with one of the most easily usable interfaces. It is specially designed for people coming from a non-technical background. Besides, you will not need to have any prior knowledge of networking to get going with this desktop software.
Another great thing about this tool is you will just need to pay a one-time fee of $14.99, as there is no monthly fee included with the package. You can easily start using this app as an alternative to Apple Remote Desktop as it is really fast and can scale up to adjust to any scream size.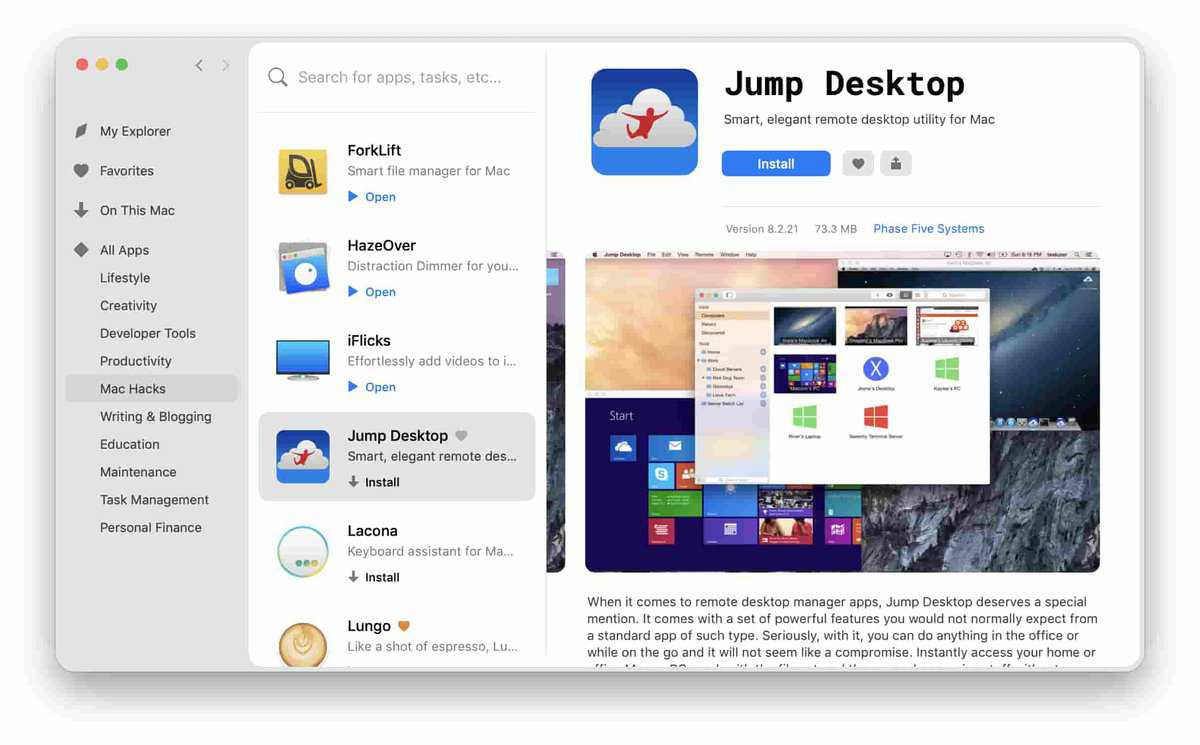 Important Features
This slickest remote desktop solution for Mac comes with a dedicated remote desktop client.

No need to sacrifice features and ability while connecting to any desktop.

Can use federal identity to set up and configure remote connections automatically.

Manual setup is also available, and you can even connect from Mac to Mac.

It supports multi-platform, including iPad, iPhone, iPod, and Android.

Able to map Mac keyboard shortcuts to make them work on Windows.



Pros: Jump Desktop allows users to copy and paste between cross platforms simultaneously. Besides, it is powered by one of the fastest RDP rendering engines available out there.
Cons: The desktop screen cannot be resized when you are using Jump Desktop. Besides, updates are limited, and user interfaces are not up to the mark as other remote desktop apps for Mac.
3. Zoho Assist
---
This app is backed by a great community and has already earned developers' attention worldwide with its remote helpdesk and unattended remote access. It is a specialization application for establishing a remote connection for your mac.
Besides, they have successfully managed to maintain awesome customer support by continuously improving the after-sales service for its users. It is also popular among Windows users, and you can use it on your mobile devices. Zoho Assist comes for free, and you will also have lifetime access.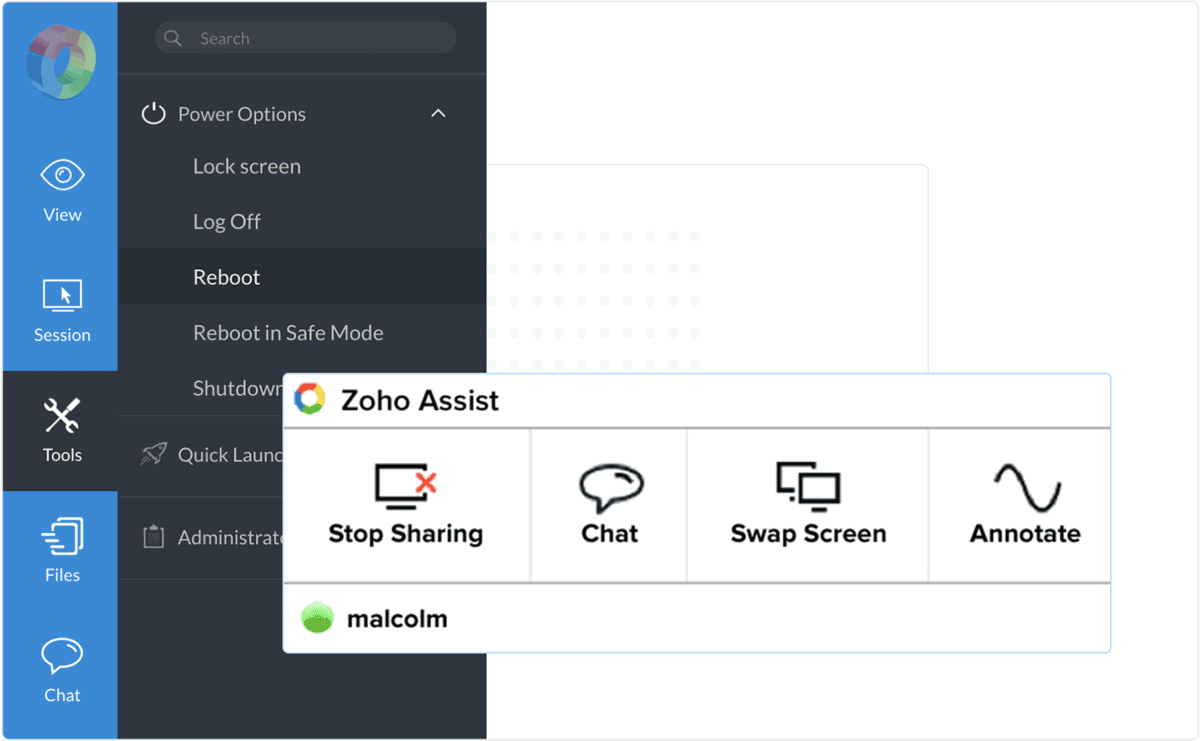 Important Features
Super easy to connect, access, and take control of other desktops and mobile devices.

Ideal for customer support staff and IT professionals, MSP Supports, and IT help desks.

You can also complete remote printing from the device you are connected to.

It comes with nice advanced features like users can do custom branding for their company.

Known as one of the most security-friendly remote desktop apps for Mac.

No prior installation will be required while two-factor authentication and SSL are supported.



Pros: Zoho Assist comes with an action log viewer to show who is accessing your computer in real-time. Automation, multichannel communication, and conversational AI make it the best remote desktop for Mac to provide customer support.

Cons: Users often face trouble during file transfer, which is slow and inconsistent. Controlling certain devices is clunky and more options to adjust screens should be included for a better user experience.
4. Real VNC
---
Considering the stable remote connection it can establish to solve other people's problems, this software has gained the reputation of being one of the best remote desktop apps for Mac. It takes security very importantly by including IP filtering and inactivity timeout with the package.
But unlike other software already mentioned in this list, we will not recommend this tool for people who have absolutely no knowledge of networking and computers. Besides, it comes with extra security for Mac remote desktop clients, making it suitable for IT professionals.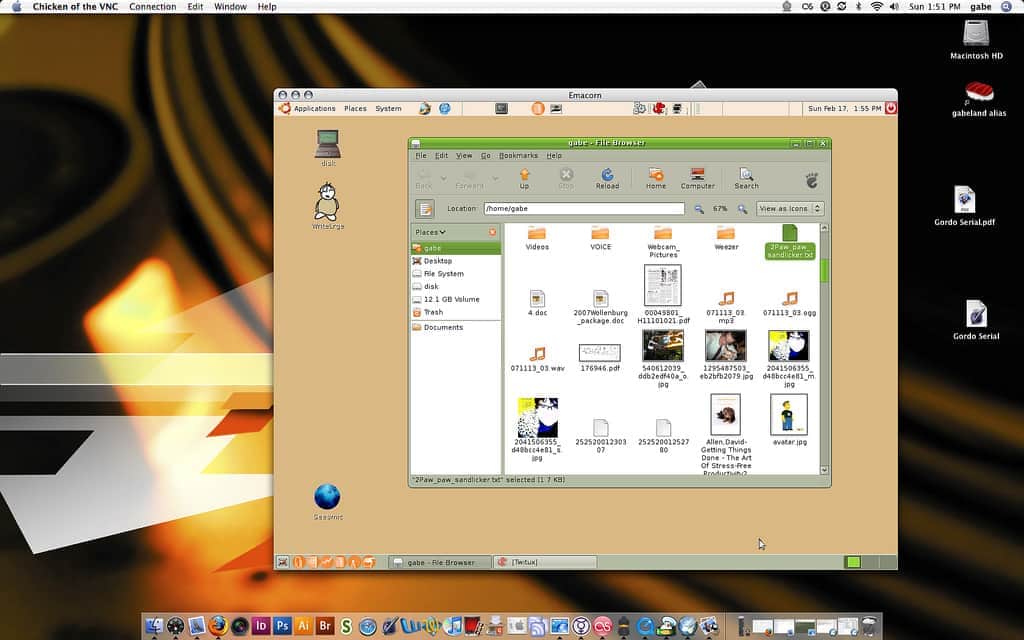 Important Features
It comes with built-in chat functionality that helps to communicate with others.

Enables users to access the address book to allow them to work on multiple functionalities.

Offers dedicated support channel for making customer's life smoother.

When it comes to remote presentation, you will face zero lag.

Have an additional set of key controls after a remote connection is established.

Password Protection is also there to prevent malicious activities and unauthorized access.
Pros: Unlike other remote mac clients, Real VNC provides special keystrokes to send a series of commands to other computers and provides an overview of how data is processed and entered for clarification.
Cons: Real VNC can not show multiple screens, and you will need to scroll to see additional screens at once while response time is pretty slow and experiences major problems with UAC.
5. RemotePC
---
You may become confused after seeing this software's name, but it does not work only on Windows PC. It has a Mac desktop client and performs great when it comes to connection to other Macs, PCs, and mobile devices. You can definitely use this remote desktop software on your mac, although the free version will only work for 30-days. After that, you will need to pay $6.95 per year.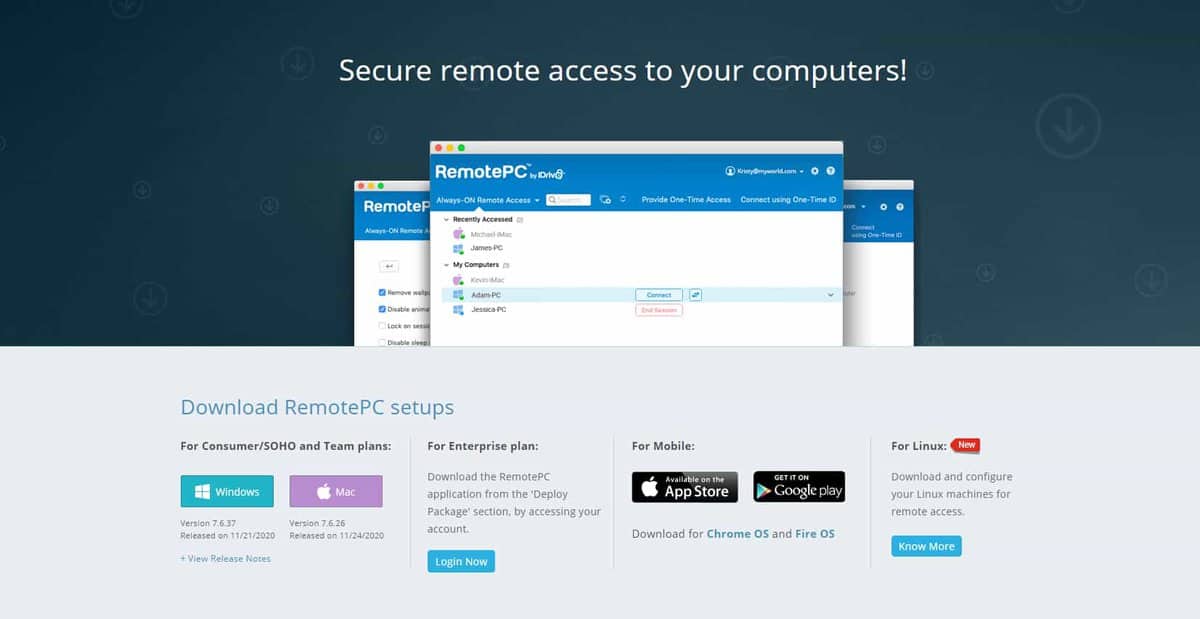 Important Features
To communicate with others online, chatting is available during remote sessions.

It offers great value for your money to administer desktops remotely.

Comes with 90% off upon the subscription for the first year.
Connections remain secured with TLS v1.2 and AES 256-bit encryption.

Users can toggle between better quality and better speed. 

Considering platform independence, security, scalability, and accessibility, it is the best remote desktop for Mac.
Pros: You can complete a wide range of tasks remotely, including remote printing, file transfer, chatting, and whiteboarding. One-time instant access makes it super flexible as well.
Cons: You may face lagging time while transferring large files remotely, and you will not be able to add computers on an individual basis. Mobile apps could be improved to a great extent for mass users.
6. TeamViewer
---
This is a software known to all of the people working in the Remote Software Innovation industry. If you consider the widely used and free remote desktop apps for Mac available out there, then you will have to insert the name of TeamViewer on your list. Its ability to control devices remotely and its powerful cross-platform accessibility set it apart from the other remote desktop software mentioned in this list.
Besides, it offers exclusive features like remote printing, strong, secure unattended access, and flexible file sharing. Its free version offers so much that you will never feel the necessity to upgrade to pro to experience further benefits.
Important Features
It can help to have better control while super easy to install.

When it comes to managing cloud PC, it is proved to be handy.

It has made collaborations simpler and quicker than ever.

Has the capability of waking up, restarting, and installing applications automatically.

Offers shortcuts to increase efficiency alongside 4K remote access.

Four pricing plans are available, making this tool convenient and secure for single users, multiple users, and teams.
Pros: Team Viewer can enable you to record sessions and compress files while your ticket, help desk, or CRM systems can also be integrated with the help of its pre-built apps and scripts.
Cons: Users can not join in audio conferences with OIP and mobile phones, and upgrading to another version often becomes clanky and not compatible.
7. Splashtop
---
If you go through the list of its customers, you will be surprised and do not doubt its reliability and performance. It can be considered the best value for money to get all three remote access, remote support, and screen mirroring solutions under one umbrella. Besides, it is reliable, secure, super easy, and simple to deploy.
Any people who are not very comfortable with networking and computers can easily enjoy remote control and use it according to their requirements. It is a highly specialized Mac remote desktop client with additional features that may vary according to the payment plan.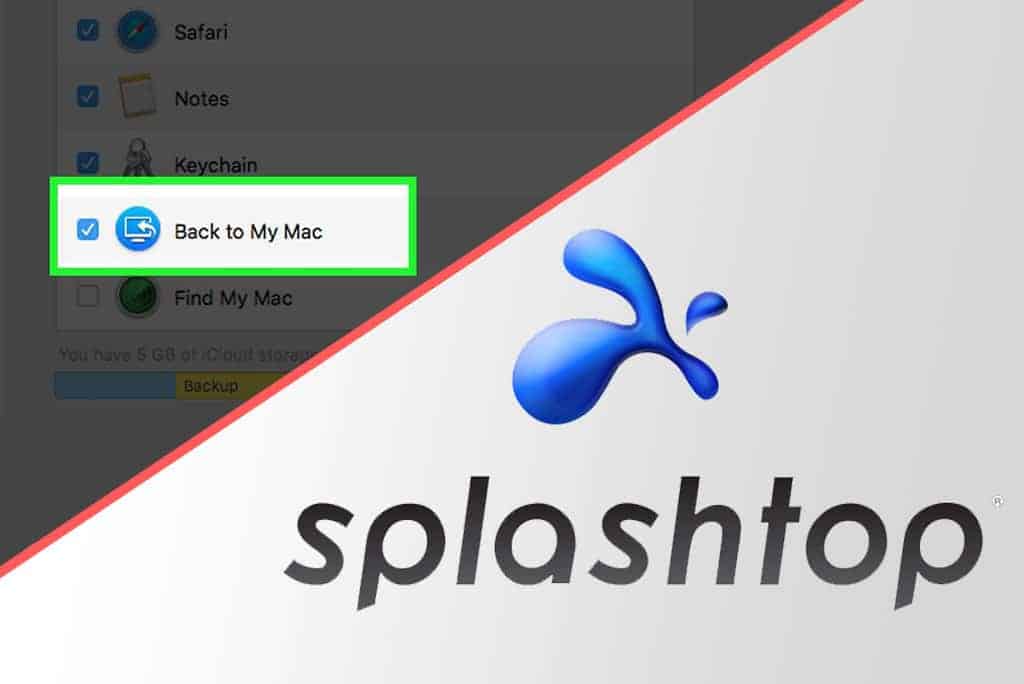 Important Features
Dynamic UI enables users to access their desktops anytime, anywhere.

IT and service providers can make the most out of it.

Its customer list includes Harvard University, AT&T, GE, NHL, UPS, and Toyota.

Capable of streaming 3G graphics, sounds, and video across local devices.

Will get almost zero lag while providing support for clients' systems and servers.

The free version works well on local desktops, and you will need to purchase the in-app upgrades for remote access.
Pros: It comes with an intuitive app that can enable you to control and manage any number of unattended computers from any device while the software is fast-responsive as well. 

Cons:  Although it is generally very reliable in remote networking, setup can become tricky sometimes. If you are totally new to this, it can become hard for you to get going initially.
8. Remotix VNC & RDP
---
It comes with software dedicated to macOS and iOS users. In Fact, if you find other alternatives available, very few will be at the Remotix VNC & RDP level. If you consider it very fast, extremely slick, user-friendly remote networking, you will have no choice but to try it at least once.
This RDP client will help you to share your mac's screen with your iPhone or iPad effortlessly. Even if you try to connect with Windows desktops, you will find little or no lag in the connection due to its quick self-optimization according to the internet connection.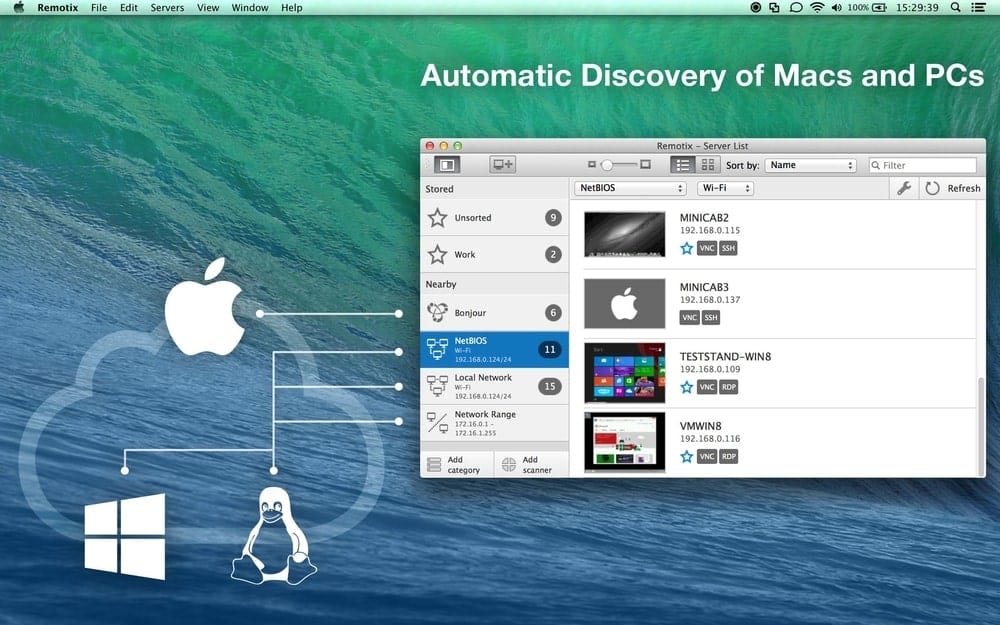 Important Features
You will be guided step-by-step to keep the setup process simple.

Enables you to print remotely from your remote Mac desktop

It can save the connection profiles as a backup in iCloud, while multi-touch gestures are also available on mobile apps.

Multiple Computer Observer Screen displays all the connections altogether.

It comes with built-in SSH tunneling for RDP and VNC alongside automatic clipboard synchronization.

You can also take benefit of the low-latency, adaptive, H264-based remote desktop protocol.
Pros: You can switch between multiple sessions and can record any session for further analysis. Remote Mac sound playback has also been included with the latest edition.
Cons: Dark Mode can experience problems in displaying, and one of the significant downgrades of this Mac remote desktop client is the lack of support and a strong community. Besides, it can not establish a reliable connection via LAN.
9. GoToMyPC
---
This software has taken place in the list of best remote desktop apps for Mac because it offers feature-rich functionalities and provides awesome customer support. It will enable users to work on Mac or Windows remotely anytime.
You can also pass the simple installation and setup process with a series of copy and paste. Its file-transfer method is also developed to deliver the best experience for the users. After connecting to your desired desktop, you can listen to music or audio.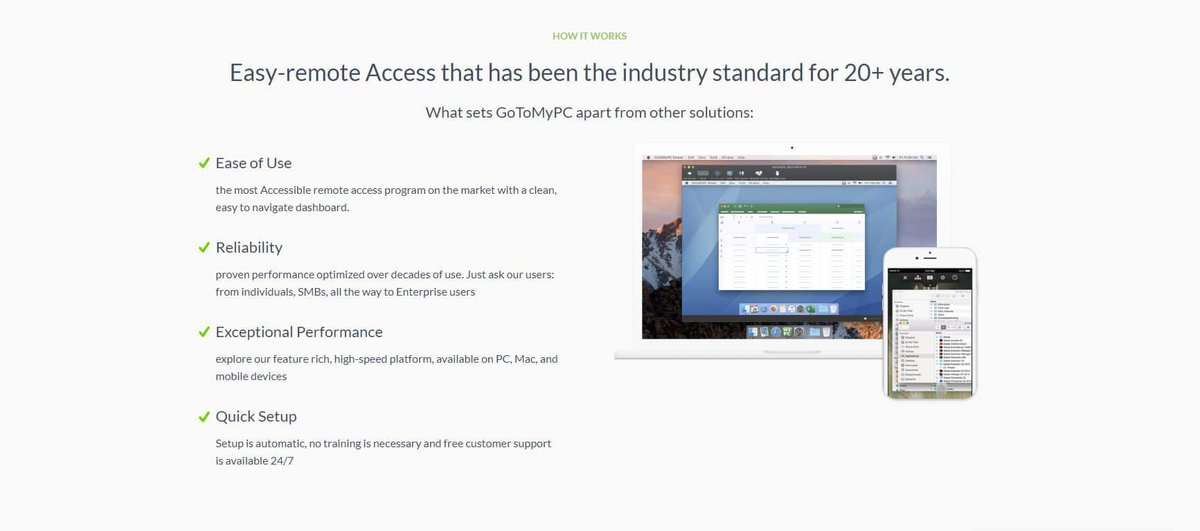 Important Features
It is a stable and reliable software that can make your daily life easier.

Comes with 256-bit AES encryption, dual passwords, and end-to-end authentication

Comes with strong and functional remote printing capability

No traditional software installation is required.

Connect with the available systems from the list after singing to your account

Depends on the cloud-based web connectivity for remote control

Pros:  Multiple system performance never goes down and increases transparency by showing whether the other user is available, which is one of the major reasons that make it easily considered the best remote desktop for Mac.
Cons: Significant technical knowledge must be set up and installed correctly, while auto-syncing screen resolution could be improved for a better experience. Also, you will not be able to connect multiple users to the same desktop.
10. Any Desk
---
It is one of the most recognized free remote desktop tools for Mac that works great even with a poor internet connection. Besides, the file size is too small and easy to install, making it convenient to use where the network connectivity is not up to date. Besides, its built-in address book is proved to be quite handy when it comes to managing all of your contacts.
You can mark any contact as in the whitelist to allow connection only from them and provide the opportunity to use a command-line interface for scripting the interface. Although it is one of the best remote desktops for Mac, when controlling other devices, you may find lag sometimes.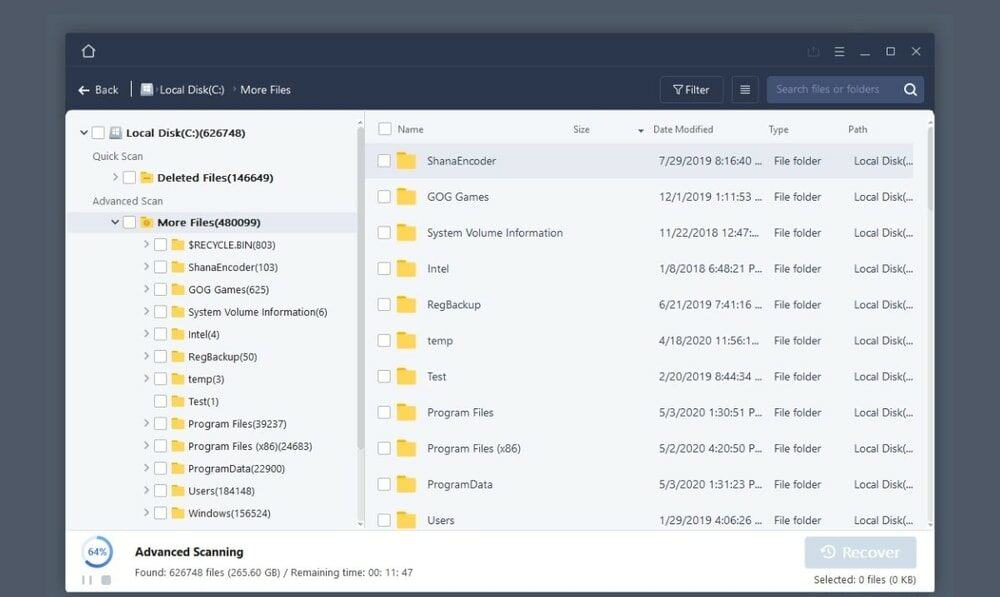 Important Features
It lets you work with unlimited endpoints alongside unlimited concurrent sessions.

Allows the user to personalize the name and the logo.
Experience the fluid on-screen display with 60fps.

There is no hidden charge, and it does not cost you any updates.

It comes with standard banking security through TLS 1.2 technology.

Connections remain secured with RSA 2049 asymmetric key exchange encryption.
Pros: You can easily use this Mac Remote Desktop Client for commercial use. It is also accompanied by powerful features such as On-Screen-Whiteboard, Auto-Discovery., and Address Book.
Cons: One of the major downgrades is the absence of two-factor authentication, and you will not find any shortcut keys for the remote desktop connection.
Our Recommendation
---
We have tried to enlist all the best-performing apps available out there. Although Picking only one as the best Mac remote desktop client was tough, we have considered Usability, Security & data protection, Compliance, Customer support, Branding options, Upgrade fees & license sharing. TeamViewer is our choice as the best remote desktop for Mac.
There are many reasons for TeamViewer to be our top priority. Still, Multiple chat features, Drag & Drop File Transfer Capability, Grouping, Monitor Control Exchange, and Personalized Branding are notable. You can also expect to get excellent customer service and insightful resources from the team working behind this great remote desktop software.
Finally, Insights
---
So, these are the best remote desktop apps you can use on your mac for a stable and reliable remote connection. Identifying one as the best from this list is impossible as they focus on certain areas to become specialized in rendering services. If you are interested in networking and remote connection, then we believe this article will certainly plan an important role in making your life comfortable and let you continue to focus on more crucial tasks. 
Besides, you should visit this software's websites to get more insights into the functionalities, features, payment plans, and limitations. No app can fully satisfy you, although you can always choose what is best to meet your requirements and reach the ultimate goal of a remote connection.
You should also keep security concerns in your mind as some of Mac's free remote desktop apps may not include the top-notch security features with the plan. Like the banking sector, where security is the primary issue, you should go for the remote software that handles communication more securely when you control your remote desktop for transferring files, data, and other sensitive files like images, audio, and videos as well.