There are lots of music player for Linux that gives us a wider view to choose the best one. Cantata is another one that is beautifully crafted for Linux users. It has some unique features that make it stand out from the rest. Cantata is a free and open source multi-platform supported music player for Linux, Windows, Mac OS, and much more. It's an MPD – Music Player Daemon server which runs in the background and needs one graphical user interface to organize and manage the music.
You can make your old machine as a music server using Cantata and network with other computers. It can play all the popular and modern audio formats, including Ogg, MP3, MP4, AAC, FLAC, WAVE, etc.
Reloading the MPD database is ultra quick
Important Features
Supports Cross-platform
Run all the files format
Supports gapless playback and crossfading
Free and open source music player daemon
Qt-based application
Can stream from various services like internet radio stations from Dirble, IceCast, ShoutCast, and TuneIn
The interface is configurable.
Customizable layout
Supports dynamic playlist
Audio CD ripping and playback
Update some translations.
Set Smart rules 'files added in the last days' limit to 10*365
Only sort playlists in folders view, and place these after tracks.
Reduce the width of the status bar spacer.
Move the scrobbling 'love' button into the toolbar. Use unfilled heart before loved,
and filled when loved.
Better control of play queue status bar buttons when contracting/expanding.
For windows, when adding local files (served via internal HTTP server), add
the real file path as a query item.
Use smaller text for help text in the Tweaks section of the preferences dialog.
Fix playback of local non-MPD files under Windows.
There are lots of changes. See the full changelog.
ScreenShot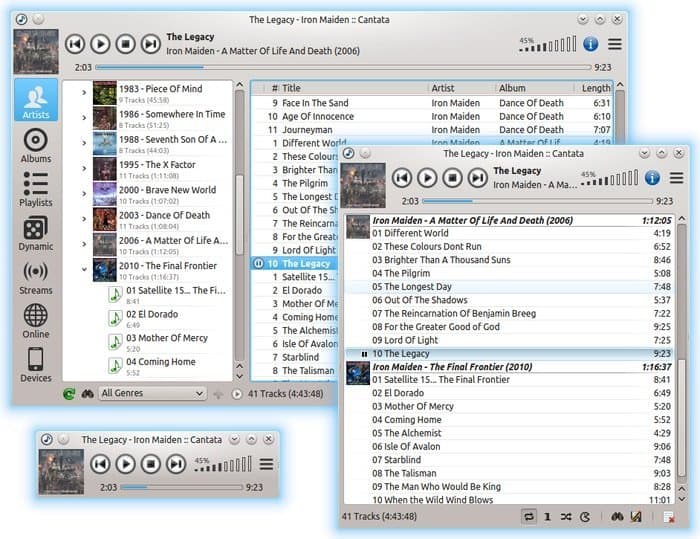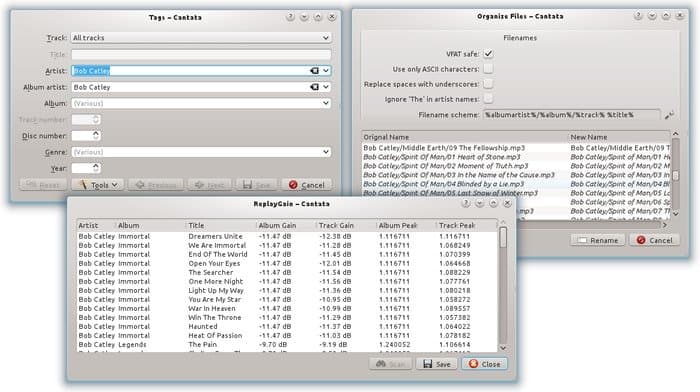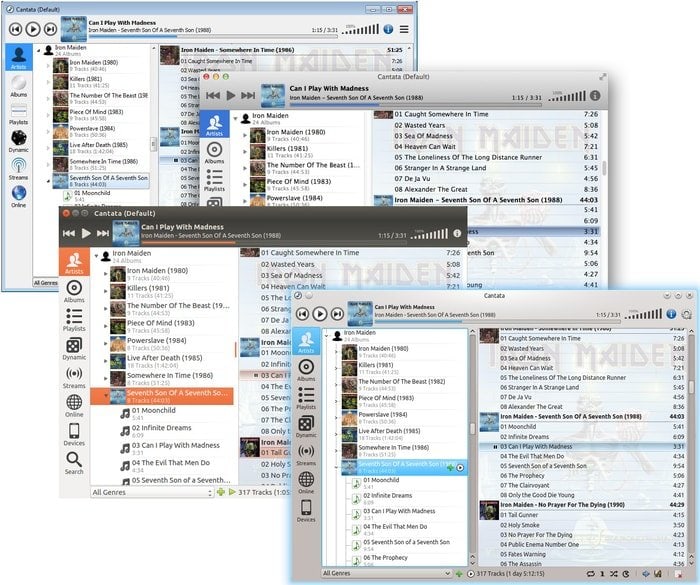 How to Install Cantata in Ubuntu:
At this moment, Cantata doesn't support an official software repository. But you can install this music MPD client through unofficial PPA and by downloading the source code from the official GitHub page.
Method 1: Install via Unofficial PPA
Open the Terminal (Ctrl+Alt+T) or from the app drawer. First, run the below command to add the PPA:
sudo add-apt-repository ppa:ubuntuhandbook1/cantata-qt

Provide the user password and press Enter. Now run the following command to install the Cantata:
sudo apt-get update
sudo apt-get install cantata mpd
Method 2: Download the Source Code
You can always install Cantata by downloading the source code.
How to Uninstall Cantata
Run the below command to remove the Cantata from the system:
sudo apt-get remove --autoremove cantata
To remove the PPA, launch the "Software & Updates" utility and navigate the "Other Software" tab.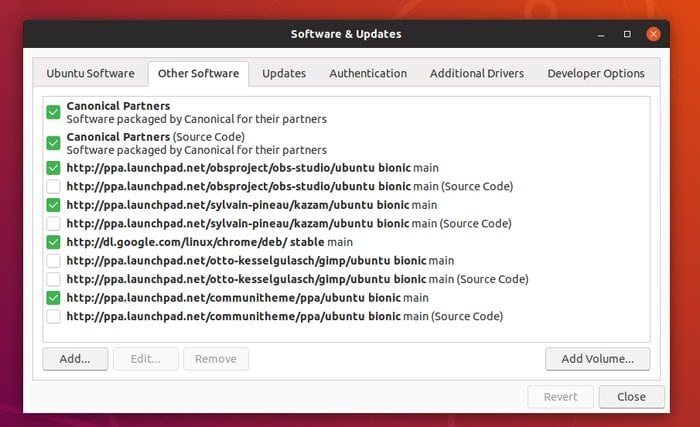 If you like this tutorial, please share it with your friends on social media. Share your experience and suggestions in the comment below.
Note: The features mentioned here are not all-inclusive. The features mentioned are compiled either from their respective official websites or from my personal experience using them.