GPS is a device that has taken over many essential places. Military equipment, players' positioning, vehicle tracking, pet tracking, tracking criminals, cell phone utilities, and many more. To intensify the efficiencies of these devices, we need software that can edit, change, or upgrade the device utility. Hence, we are going to talk about some of the best GPS tools for the Linux platform that can feed all the requirements which GPS devices may require to perform all its task wherever it is deployed.
Best GPS Tools for Linux
---
There are lots of GPS tools for Linux available in the market that makes it challenging to choose the best one for you. Don't get puzzled, my list of best GPS software for your Linux system will let you decide to find the fitted one.
1. GPS Data Logger Device Control
---
GPS data logger is an excellent piece of software that is based on MTK chipset. The software helps you to record data and convert them into different formats. It can perform with different devices with different maps. At the same time, this GPS tool is accurate and contains everything which it claims.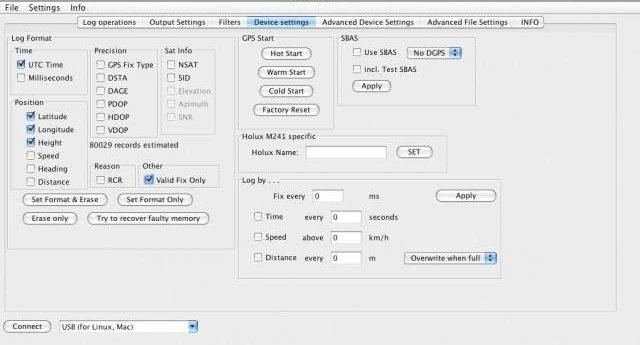 Important Features
Basing on MTK chipset, you can download data of the recorded locations or positions. 

You can convert or transform all data which you have recorded into different formats like HTML, KMZ, GPX, KML, etc.

It has a built-in Open Street Map.

Almost all the devices are compatible with this software.

It can be configured with loggers and devices, which are based on MTK chipset.

It fixes a bug in most of the loggers caused by GPS Week Rollover.

You can utilize the map for doing geotag with JPG format of pictures and files of any other types.
2. GPSD
---
GPSD or GPS service demon is such a GPS software that can process a vast number of data at the same time. You can connect as many as possible devices with a USB port in a host computer and leave the GPSD to process it. It does not only accepts GPS device; instead, it receives GPS radios and AIS receivers also. Besides desktop use, this open source GPS software is capable of running on mobile devices.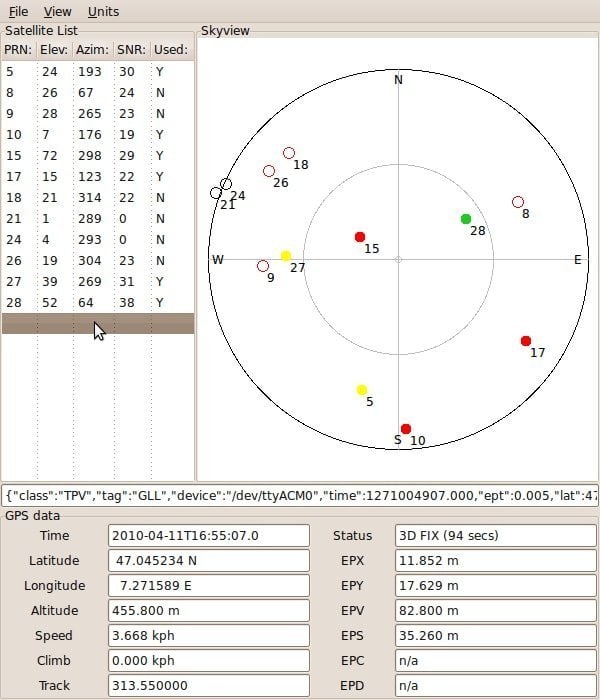 Important Features
It can collect and process all the available data (location, courses, velocity) connected to the host computer via USB ports.

It can collect data from GPS radios, GPSes, AIS receivers.

It is widely used as a core navigation system for uncrewed aerial vehicles and submarines.

GPSD operates without any configuration.

The codes are coded carefully and have excellent quality.
3. GPSMan – GPS Tools for Linux
---
If you want to prepare, inspect, or edit data of GPS in a very comfortable way through the graphical style, then GPSMan or GPS Manager is the tool for you. This is compatible with most popular GPS devices like Garmin, Magellan, Lowrance, etc. This has two ways of operation; one is graphical mode another is command line mode.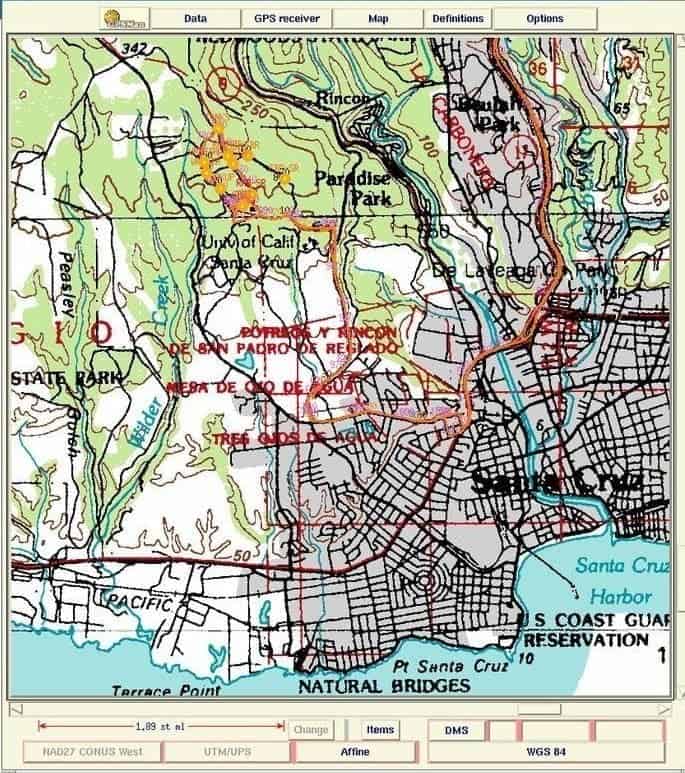 Important Features
Data of the items which are writable and readable like routes, polylines, laps, tracks, waypoints, etc. are kept as a list in this GPS software.

Besides creating new items, you can rewrite, modify,  edit, even delete items to upgrade the system.

The conversion of tracks, waypoints, lines, laps in any other form can be quickly done.

This open source GPS tool will help you to create a track on moving the map by recording real-time track logging information. 

You can search in many ways like using pattern, a symbol of waypoints, a start date for tracks, and many more and 

configurable with multiple languages.

You can extend the software via plug-ins, which are pre and user-defined in Tcl/Tk code.
4. QMapShack
---
QMapShack is an open source GPS software for Linux, which is used for GPS mapping and GPSr management. It mainly works with GeoTiff and Vector format. It is an upgraded version of QLandkarteGT. This feature-rich multilingual GPS tool is user-friendly with a straightforward graphical user interface as it is used by tourists, campers, and many more.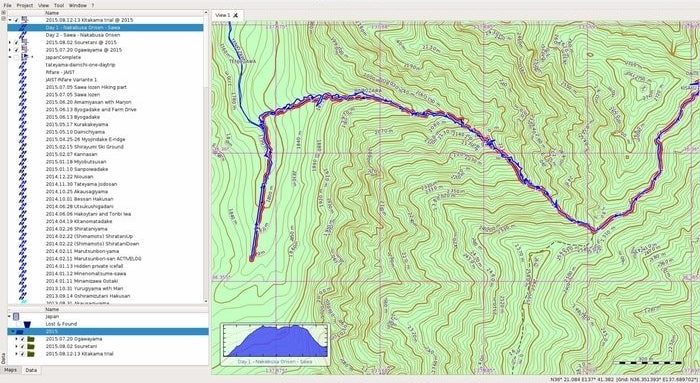 Important Features
You can use maps online, and it uses many plans on a single workspace with 

realistic maps as it maintains shades and coloring of everything.

All the projects and data are kept in a database.

You can also avail of multiple databases for storing projects and data.

You can edit, modify, alter, upgrade, and filter data.

QMap Shack provides you the full-screen mode to make your work easier.

Your data and projects will be synchronized with all the devices connected.
5. GMap
---
GMap is an open source GPS tool that runs on Linux with multiple map system. This GPS tool for Linux can read a lot of map format files like KML, GPX, .mp. It can also write .mp format files of polish maps. You can get it as a binary release. It provides a graphical interface by which you can easily manipulate different data.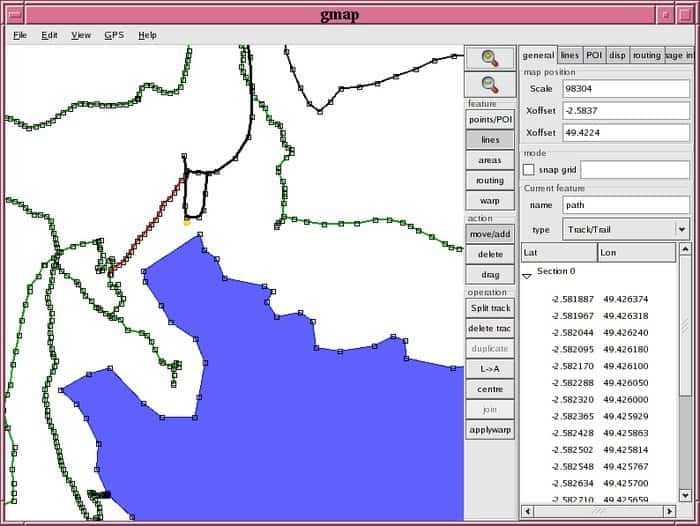 Important Features
You can merge points and tracks after loading from different formats of files alike KML, GPX, etc. 

You will get the capability of creating area features from the line features.

It will also allow you to create new points and edit the existing ones.

You get two sets of map data out of which one is not editable and act as a reference.

Using some receivers like Garmin GPS, it can track real-time position.

With the Garmin GPS device, it can read tracks and points.

It has the feature of map wrapping, which helps to wrap a set of map data for aligning correctly with another set.
6. Route Converter – GPS Tool For Linux
---
Route converter is a free and open source GPS tool supporting more than 80 different formats. It is a very updated and active GPS tool for Linux that is under the supervision of many developers. Route converter has a lot of features with a lot of language access. The software is Under GPL and does not require any installation if Java is installed already.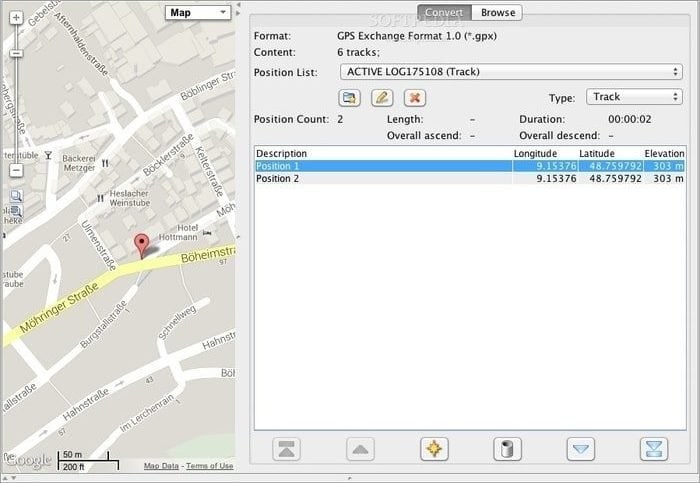 Important Features
Like other GPS software, this helps you with tracks, waypoints, and routes.

You can check, convert, and edit different data.

It supports a massive 81 different formats of GPS data, which are commonly used.

This GPS software detects the format of the file on its own without any external input.

Three different units, i.e., statute, nautical, and metric, are well supported by the software.

It has a graphical representation of elevation and speed with d

etails of GPS data shown as a list.
7. GPXSee – GPS Log File Viewer and Analyzer
---
GPXSee comes with a log file viewer feature that is prepared for the open source world. It is also an analyzer that is supported by all standard formats available for the GPS log file. This fast GPS tool for Linux is licensed under GNU. This open source GPS tool is tiny fast and has straightforward data and map viewer. However, this is not a Geographical Information System software.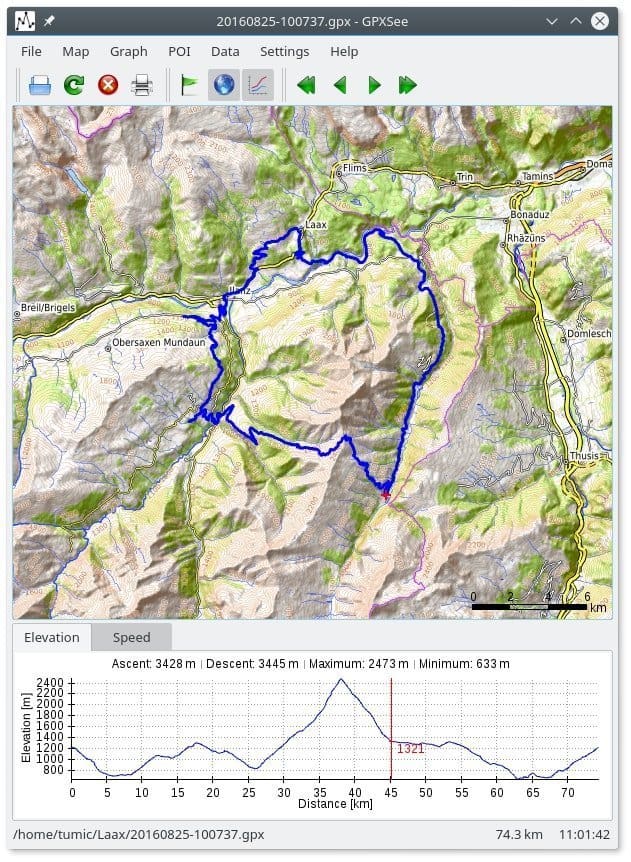 Important Features
It supports a variety of file formats like the FIT, GPX, NMEA, LOC, JPEG that are geotagged, GeoJSON, etc.

It has both an online and offline map system.

This GPS tool for Linux shows Elevation of any place, temperature, heart rate, power, etc.

You can see more than one track on a single view and work with a full screen.

It is possible to print or export files to PDF format.

It also supports DEM and POI files.
8. GPSBabel
---
GPD Babel is an open source GPS tool that has a two-way interface, i.e., command line and graphical interface. This GPS software can compact GPS data. This tool will allow you to convert different formats into many more sizes formats and make your work done very quickly. Different features can be adequately utilized as almost all devices support it.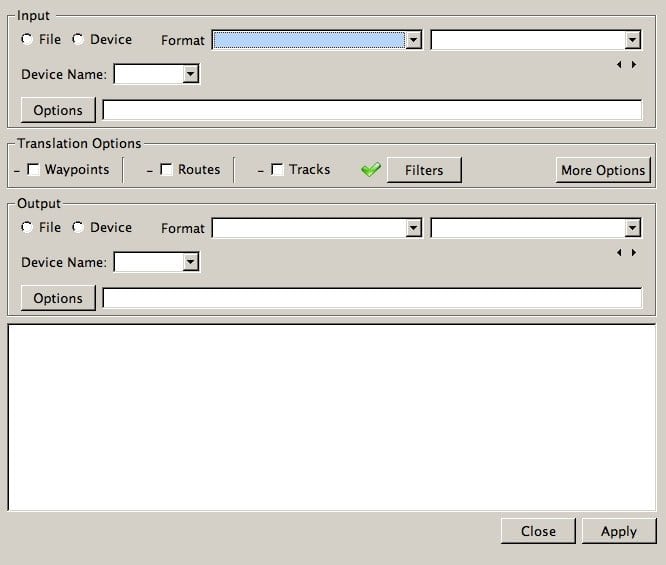 Important Features
HDOP and VDOP data can be changed, filtered, and upgraded by manipulating.

It can convert tracks, waypoints, routes in different formats.

It supports a lot of formats and got popularity in the geocaching arena.

GPS Babel can compact GPS data.

It supports different common GPS devices.
9. Viking – Linux GPS Tool
---
Viking is a very user-friendly and straightforward GPS software for Linux, where you can work with layers of different maps. Its simplicity has not limited its working capability; instead, it can perform different tasks very smoothly, allowing a lot of map formats. This GPS tool was written in C, which uses a hierarchical layering system.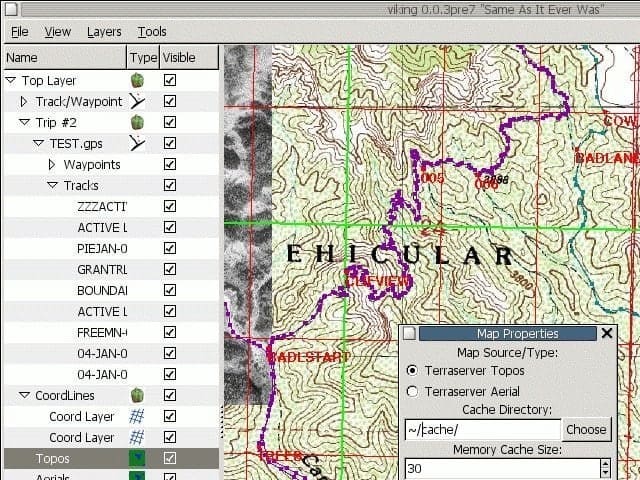 Important Features
It allows a lot of maps like OSM, TMS, WMS, etc. and a

 variety of layers like aggregate, GPS, DEM, and many more are supported by the tool.

DeLorme and Locosys GPS devices support the software.

You can add different layers of maps, and m

aps can be prepared with parallel lines.

You can download the tracks and waypoints after finishing a trip for later use.

Taking data from many trips, it can group them using a hierarchical data manager incorporated into the software.
10. Navit
---
First of all, this is a navigation system used in the car. Secondly, this is an open source software GPS tool for the Linux system. It can use more than one map at the same time and can use vector maps with different formats. The software is super friendly with the touch screen as it is designed for car use.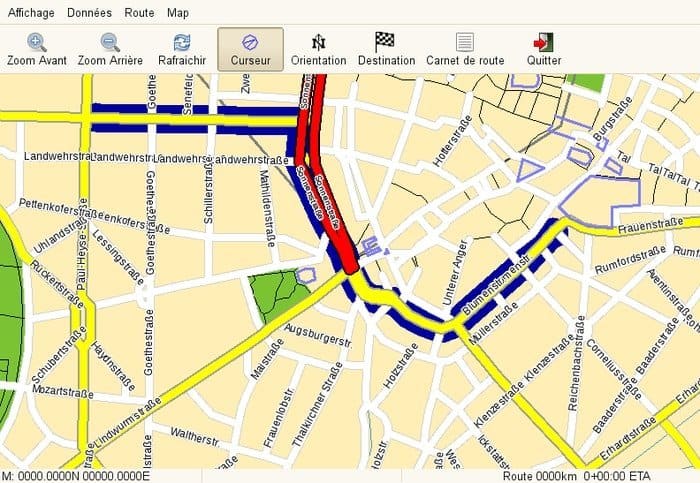 Important Features
You can talk with this software while driving as it uses to speak.

This open source GPS tool will show you the shortest route to your destination as it has a Dijkstra algorithm.

It supports a lot of map formats like Garmin maps, Tiger maps, Open Street Maps, European maps, Australian OSM, etc.

You can see the current location of the vehicle from three different sources working

 with multiple maps simultaneously.
11. EPS: The Elgaard Positioning System
---
It is a GPS tool, which is entirely free with GNU public license. It can compute speed, distance, and many more together. This software is written in Java. The system has a better display system with zooming and scrolling.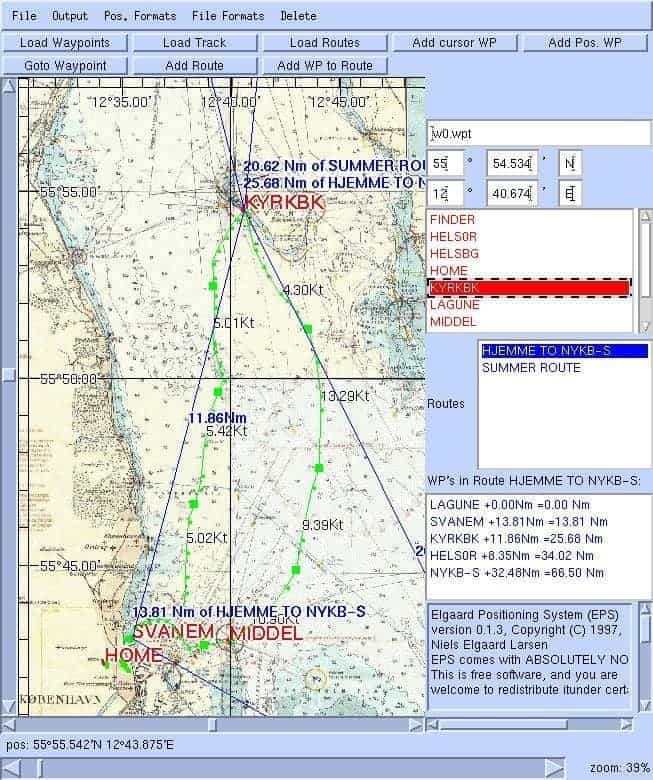 Important Features
You can quickly scroll and zoom where scanned charts are displayed.

This GPS software can handle scanned rectangles of different sizes.

It is capable of computing like speed, distances, and many more.

You can check waypoints, tracks, and routes. 

Tracks, waypoints, routes, etc. can be downloaded and uploaded within Garmin GPS units and EPS. 

Tracks are displayed on the chart, and NMEA output, course, and speed are also presented.

The moment it displays NMEA, you can send DGPS in the GPS unit.
12. Traccar
---
Traccar is one of the conventional GPS tools that is being used by over 140 countries around the world. Thousands of businesses around the world are using this open source GPS tool as it is too friendly for using. This GPS tool is modern, and it is useable by both desktop and mobile. The software is written in Java and suitable for both 32 and 64 bit. Nearly a thousand of GPS tracking devices are ideal for Traccar. They have a very long list of tools in their websites.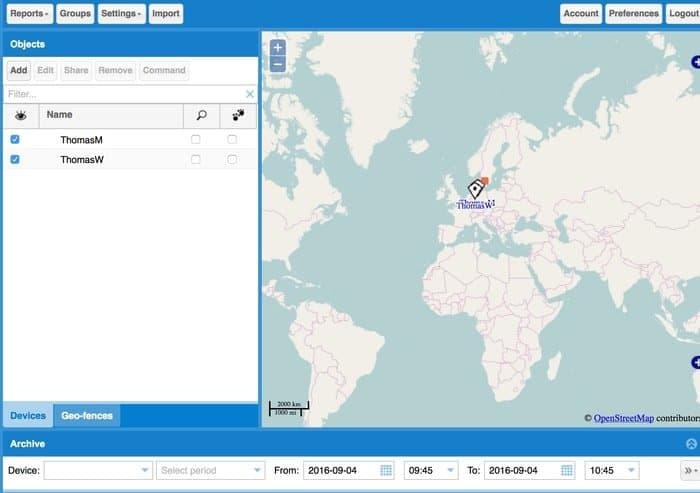 Important Features
This software has a system of notification. It provides information either in the form of mail or in the form of SMS.

You can see the real-time position; tracks live by

using the webserver, which is incorporated with it.

You can solve many problems as you receive from the devices with computed attribute features.

It gives you calendar support that acts as an ICS file wrapper and 

provides you Alarm, Geofence, Ignition, Motion, Status, speeding, text, etc. features.

You have the scope to share your credentials on the website, as Traccar supports LDAP user authentication. 
13. Open Cache Manager
---
Open Cache Manager is a GPS tool that is linked with GPSBabel, which allowed it to support almost all GPS devices available. This open source GPS tool will enable you to organize and manage geocache information smoothly, giving you the scope of working with multiple databases. The software is multilingual and has an excellent graphical interface based on Gnome.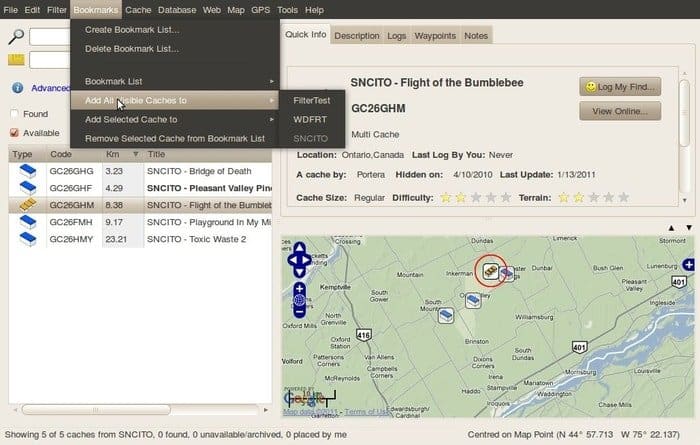 Important Features
Open Cache Manager has a powerful filtering feature and access to multiple databases.

You can manage and grab waypoints.

More than one location can be saved, and you 

can log in even without an internet connection.

It has the provision of a mobile version that allows us to use it on mobile and tablet devices.

Open Cache Manager can directly import any ZIP files.

You can organize your Geocaching Database by using bookmarks as created by the software.
14. FoxtrotGPS- GPS Tool for Linux
---
FoxtrotGPS is an excellent GPS tool that is used for showing real-time location on a moving map. You can navigate, track, and plan a trip using this open source GPS tool and has an illustrated user manual. The software is primarily based on OpenStreetMap. However, it can use other map formats too. You can get connected to other FoxtrotGPS users with an internet connection. Foxtrot GPS software allows protocols of GPSD, whether it is a new or older one.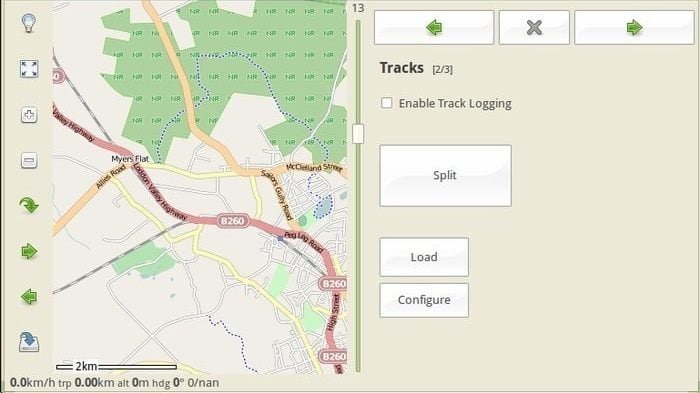 Important Features
If you capture a photo during logging a track, then the photo or photos will be geotagged automatically.

You have the scope to make your work easy by using many keyboard shortcuts.

FoxtrotGPS lets you convert formats as the software combines many scripts.

Has the provision of data sharing with an internet connection.
15. MOBAC- Mobile Atlas Creator
---
MOBAC creates maps for different cell phones with different OS and GPS devices. However, this GPS software for Linux creates offline atlases for plans. It can use online maps too. The software is written in Java programming language.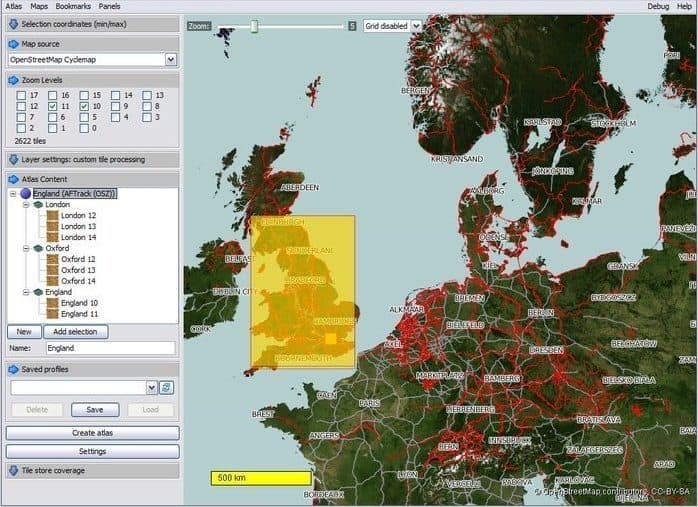 Important Features
MOBAC creates offline atlases for around 30 mobile cellphones and GPS devices.

You can work with more than one map by using different layers.

It helps you to merge more than one map, which is used as layers.

You have the scope to save data in your profile.

MOBAC gets the full support for the network by using the proxy of HTTP.

It can create map tiles.

While downloading maps, it does not repeat downloading the same map.
Finally, Insights
---
The last, We believe you can find the best and suitable GPS tools for your Linux system. In this article, I have tried to accommodate all the best GPS tools or software so that you don't need to go anywhere else or install all of them on your system, which ultimately saves your time. Before installing or using any of those mentioned above, try to check out the features to justify whether it fulfills your requirements or not.
Finally, we request you to share our thoughts with your friends and family if you have liked it. You are always welcome if you have some better ideas about GPS software. We will be grateful if you could share with us and let us know the unknown and better things.