Being a new Linux user, sometimes you may feel your Linux system is scary and confusing if you recently have come from Windows or Mac OS. But unquestionably, the Linux Environment is not like that. Here you can enjoy the freedom of using lots of amazing Best Linux software, which comes free of cost mostly. In this article, I will focus on a detailed list of the Best Linux software that will help Linux users get the latest and best Linux apps from different categories.
But the best software for Linux is subjective and depends on users' needs. Moreover, there are many alternatives to every software in the Linux world, like many distros to choose from. So while writing this content, I tried to include the one that generally comes with the essential tools and features to accomplish the purpose.
Best Linux Software: Our Editorial List
---
This content will touch upon all the categories for selecting the Best Linux software. This article is a compilation of the content of all other top-best list content published in this site. Thus, it will help you get all the Best Linux apps in one place based on various categories. UbuntuPIT mostly deals with Ubuntu Linux to focus on the installation process for the best Ubuntu apps.
This content will grow every day as and when a new Linux list content gets published.
1. Partition Manager – Gparted
---
There are lots of choices that come to mind when the question arises about the best Linux Partition Manager. If you are a new Linux user or not comfortable with a text-based partition manager, then GUI-based Gparted is the best option for you to choose. You can do almost all the tasks of disk partitioning using this free and open source partition manager.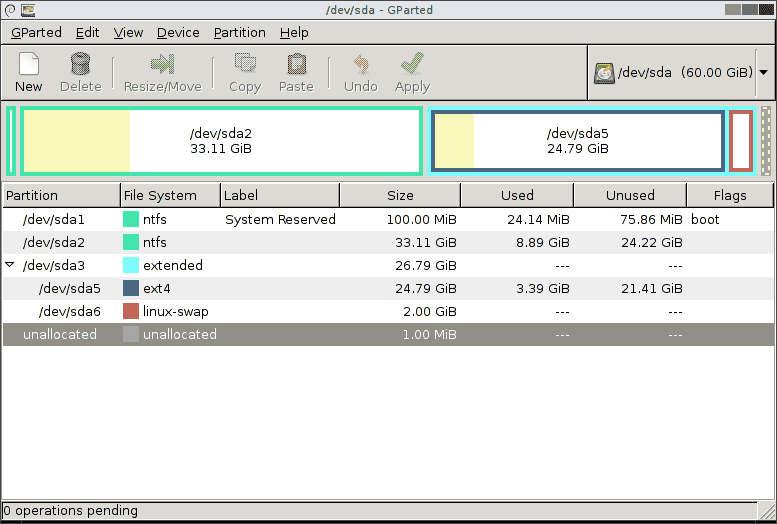 Resource Link: Linux Partition Manager: Best 8 Reviewed and Compared
2. PDF Editor – LibreOffice Draw
---
PDF is considered the best way of emailing, sharing, or printing various documents. It's a well-supported format across all the OS, including Linux, Windows, Mac OS, Android, and much more. There are many good options out there for selecting the best Linux PDF Editor for every OS.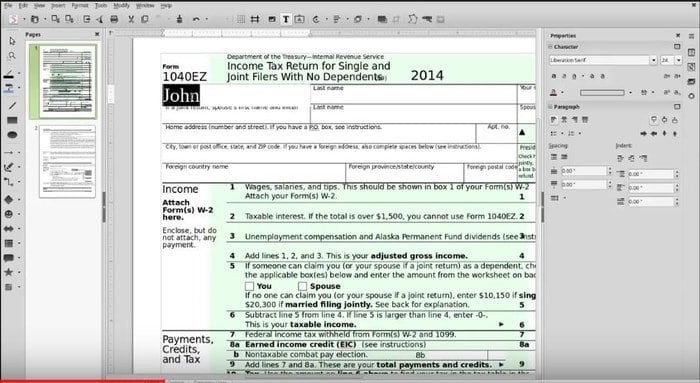 LibreOffice Draw is one of them, which comes preinstalled in all the major Linux distros. It's a free and open source Linux pdf editor that let you fulfill the necessary task. Master PDF Editor is another one that comes with lots of features and tools for editing PDF files in Linux, but it's not free and open source.
Resource Link: Linux PDF Editor: Top 15 Reviewed and Compared
3. LaTeX Editor – TeXmaker
---
In the arena of Linux, LaTeX is considered as a standard markup language. It helps the users for editing the documents to the markup level. TeXmaker is one of the best LaTeX editors available out there. It's to be the most user-friendly LaTeX IDE for the newbie.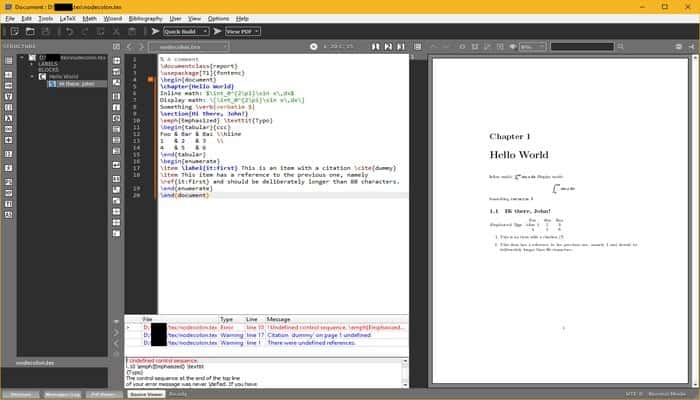 There are lots of best LaTeX Editors available for Linux, but it seems difficult to choose the Best LaTeX Editor for both advanced and beginner. For that reason, I have written a detailed LaTeX tutorial and how to install those on Ubuntu Linux, which will help you to get the best one. Please see the resource link for that tutorial.
Resource Link: Best LaTeX Editor: 33 LaTeX Editors Reviewed for Linux Nerds
4. Screen Recorder – Kazam
---
Screencasting is an important task for many people for many reasons, including making a video tutorial, creating a presentation, compiling a how-to tutorial or do a software review, or having the fun of streaming while playing pc games. Moreover, nowadays, many users are making an earning opportunity for themselves through YouTube, Facebook videos, or any other video hosting sites by making many helpful how-to guide videos.
Kazam is one of the best lightweight screen recorders available for Linux desktops. It's a straightforward and nifty tool for screencasting.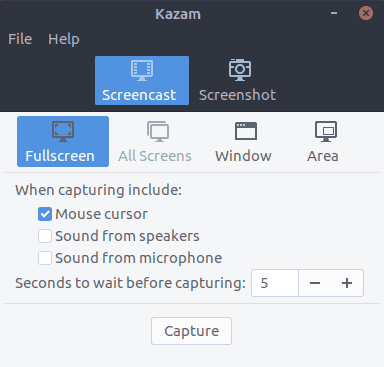 Install on Ubuntu
Run the following command into the Terminal:
sudo apt install kazam
There are lots of Linux screen recorders available in the market. Still, here I am only going to share a list of the best Linux screen capture and Live video streaming software and install those on Ubuntu as this site focuses solely on Ubuntu Linux.
Resource Link: 15 Best Linux Screen Recorder and How to Install those on Ubuntu
5. Torrent Client – Transmission
---
If you search for something entirely free, open source, and comes with minimum configuration, then Transmission torrent client is one of them. It supports cross-platform like Windows, Linux, Mac OS, and Unix-based systems.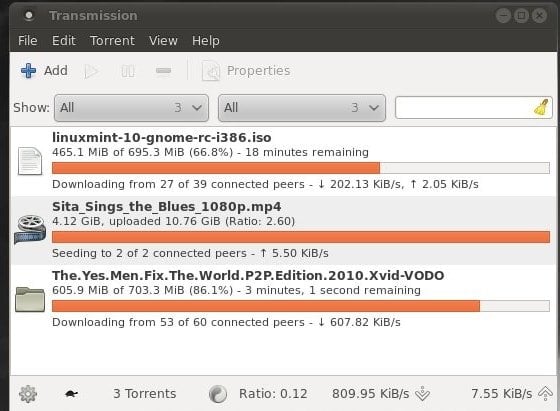 There are lots of favorite torrent clients available in the market. But it's challenging to find out which one comes with the best set of features. Here I am reviewing and sharing a collection of open source torrent clients for Linux so that you don't need to waste your valuable time installing and checking all those torrent clients one by one.
Resource Link: Open Source Torrent Client for Linux: Top 10 Reviewed for Linux Nerds
6. FTP Client – FileZilla
---
FTP ( File Transfer Protocol ) is a great and efficient way of transferring files over a TCP-based system like the internet. It helps move many computer files from one host or system to another host or system without any hassle and complexity.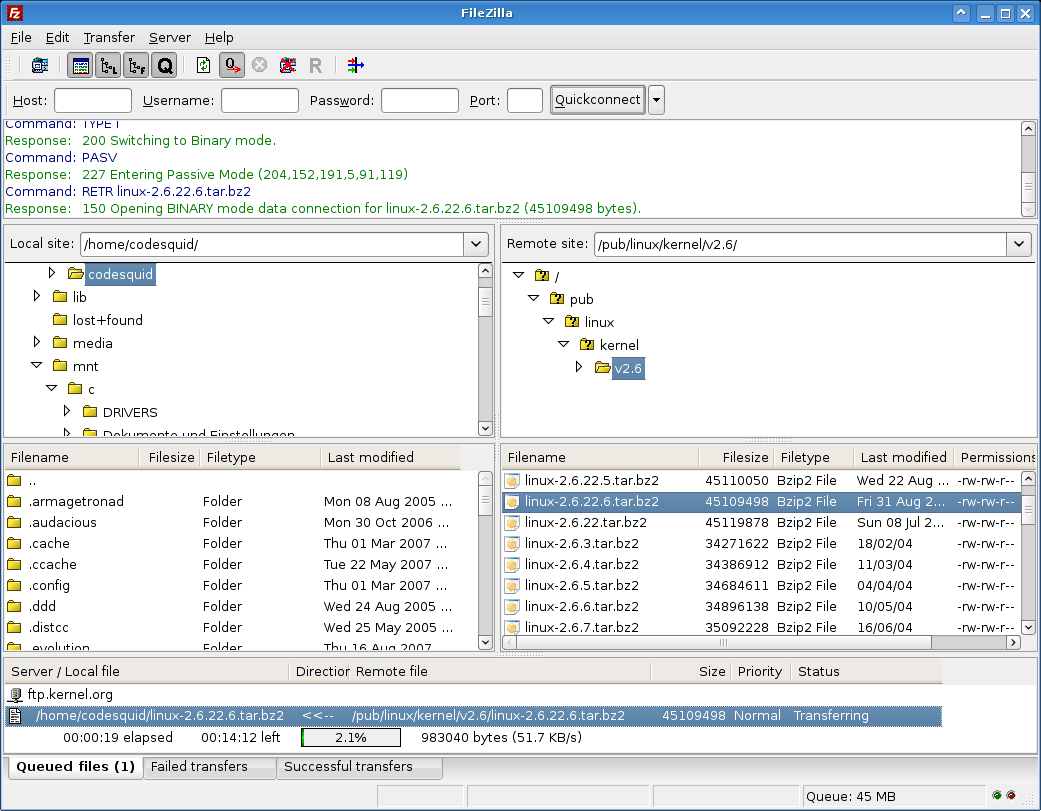 FileZilla comes on top of this list of the best Linux FTP Client. This FTP app is one of the best and secured FTP clients for all the major platforms like Linux, Unix, Windows, and macOS. FileZilla is a reliable and fast FTP, FTPS, and SFTP client for Linux.
Install FileZilla on Ubuntu via PPA
Run the following command to install FileZilla on Ubuntu:
sudo apt update
sudo apt install filezilla
Download from Official site
Download FileZilla Client for Linux
There are lots of robust and secure Linux FTP Client available in the market. But here, my tutorial will help you to get more.
Resource Link: Best Linux FTP Client: Top 10 Reviewed for Linux Geeks
7. Backup Software – Bacula
---
We need a good backup plan to recover from some unexpected situations like human errors, Disk failure or RAID, and corruption of file systems.
Bacula is an Open Source Backup Software. This computer backup system can work in various networks. It is an automated task that need not require intervention from a systems administrator or computer operator. Bacula supports Linux, UNIX, and Windows backup clients.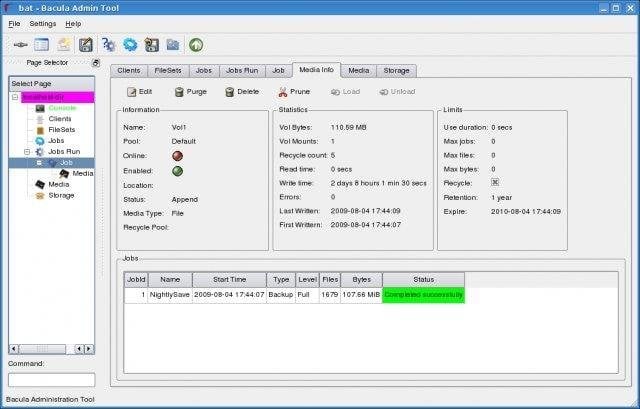 Resource Link: Top 15 Open Source Backup Software for Linux
8. Note Taking App – Simplenote
---
Simplenote is the best note-taking app for Linux right now. It provides all the features that a modern and professional note-taking app must have.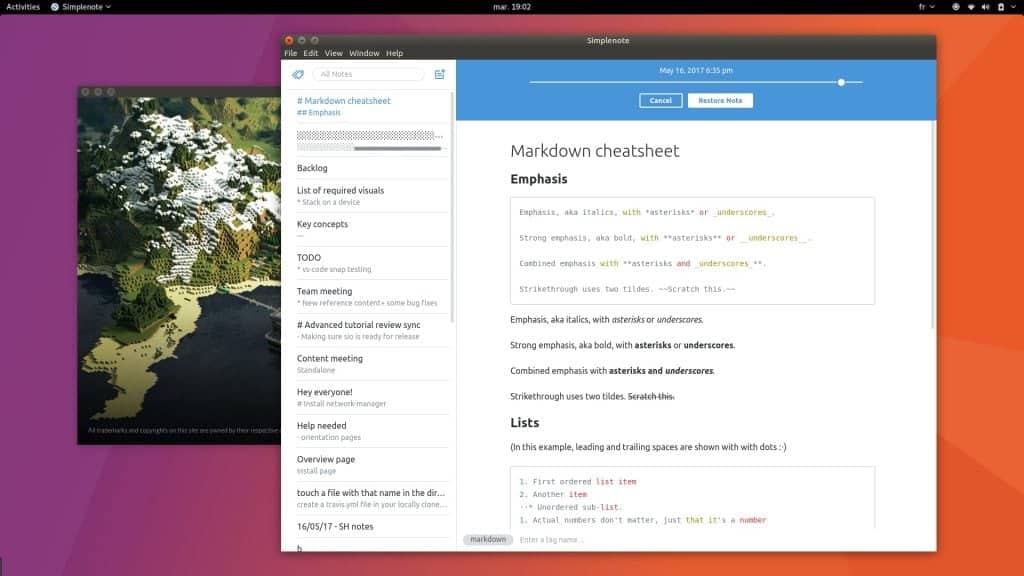 Evernote is one of the best and top graded note-taking apps for all the dominant OS. But Evernote doesn't provide an official client for Linux. That's why I have created a tutorial that will offer you a list of the best Linux note-taking apps ( Evernote Alternative ).
Resource Link: 13 Best Evernote Alternative Note-Taking Apps for Linux
9. Terminal Emulator – GNOME Terminal
---
Gnome Terminal emulator is one of the best Linux Terminal Emulators for the Linux Gnome desktop environment. It has lots of practical and useful features that make it stand alone from others.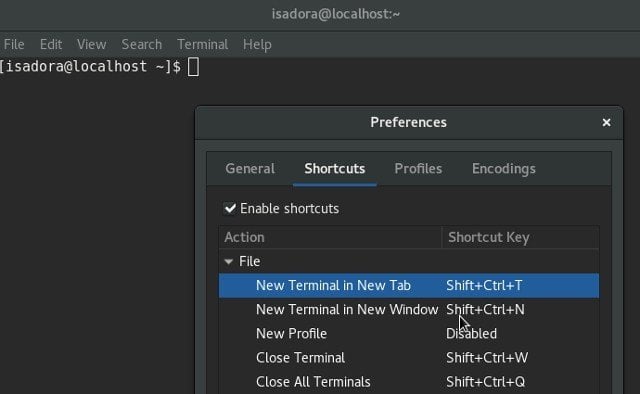 Most of the users are satisfied with the default Terminal emulator of their Linux Distributions. But the option is always open to trying a different one and get settled with that. Here I will share a generic list of the 15 Best Linux Terminal Emulators for beginners and advanced Linux users.
Resource Link: Linux Terminal Emulator: Top 15 Reviewed and Compared
10. Code Editor – Atom
---
Coding is great fun. You can make useful and great apps for your operating system to learn how to do coding. To be a great applications developer, you have to know about coding or programming in various applications.
Atom is a Linux code editor that is smart, trendy, approachable, and yet customizable to the core. This excellent Linux text editor offers you to customize it to do anything you want.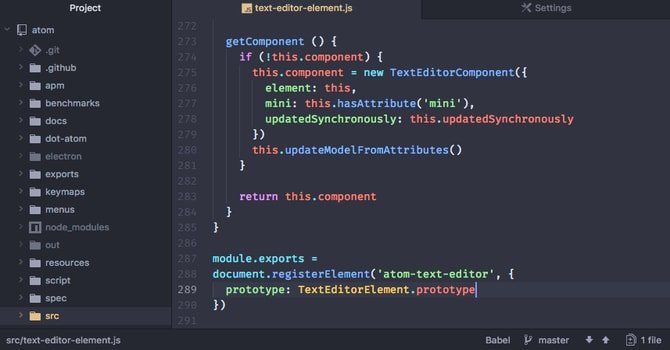 There are various types of code editors or text editors or HTML editors for several operating systems available to make your coding capability easy and quick. For creating new software in Linux, there are lots of Linux code editors available out there; those can make you an expert Linux code developer. At the same time, some of them have worked great across the OS.
Resource Link: Best Linux Code Editor: Top 10 Reviewed and Compared
11. Linux Antivirus – Sophos
---
There are always errors and problems in the computer Operating System, especially intentionally made errors, which we call trojan, malware, viruses. Linux OS is a much more efficient and secure OS, but still, there are possibilities to have these problems. To decrease these issues, a security specialist has developed a Linux antivirus to detect and remove those threats before harming the system.
In the AV-Test, Sophos is one of the best free antiviruses for Linux. It does support not only on-demand scanning but also provides a real-time scanning feature.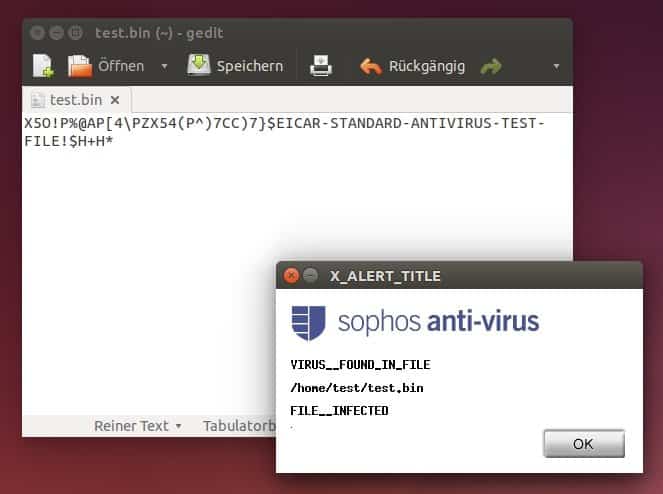 Resource Link: Best Linux Antivirus: Top 10 Reviewed and Compared
12. Educational Software – KDE Edu Suite
---
An educational expense is always high all over the world. This expense will be more if you want to use educational software on your machine. You may be searching over the net to get the best educational software for the kids or yourself.
KDE Edu suite is not just software; it is a package of software for different user purposes. This software was started as a free educational package named KDE educational project, which now included lots of software packages.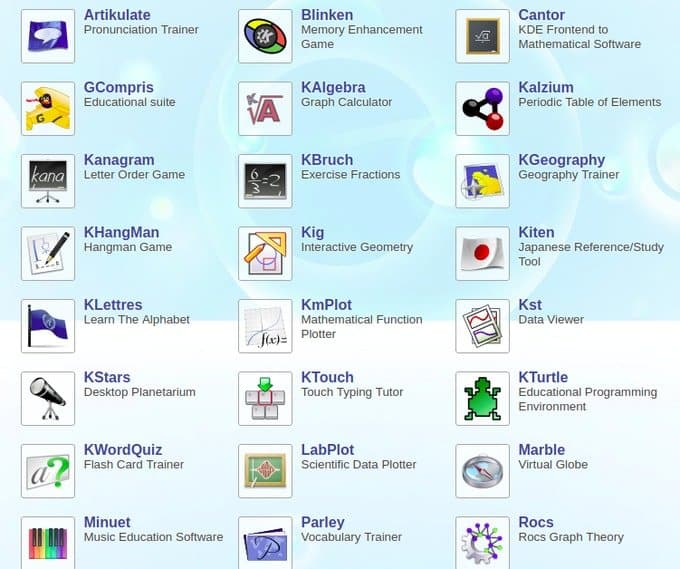 Installation of KDE Edu Suite:
KDE Edu Suite can be installed on most GNU/Linux distributions; It can also be installed from the software center. If not found, you can install the latest KDE Edu Suite on Ubuntu/Mint by typing the following commands in the console:
sudo apt-add-repository ppa:mutlaqja/ppa
sudo apt-get update
sudo apt-get install indi-full kstars-bleeding
If you are a student, you may doubt that Linux rarely provides software supporting educational purposes. Wait a minute; You should correct yourself now as you will see a great list of Best Linux Educational Software.
Resource Link: Top 10 Best Linux Educational Software for Your Kids
13. Video Editing Software – Open Shot
---
Video editing on Linux is very easy if you find the best Video Editing Software. There is a lot of open source Video Editing Software available on Linux. You can easily customize or edit any kind of media file with those Video Editing Software.
Open Shot video editor is an open source Video Editing Software on Ubuntu. It works well in the other distribution of Linux.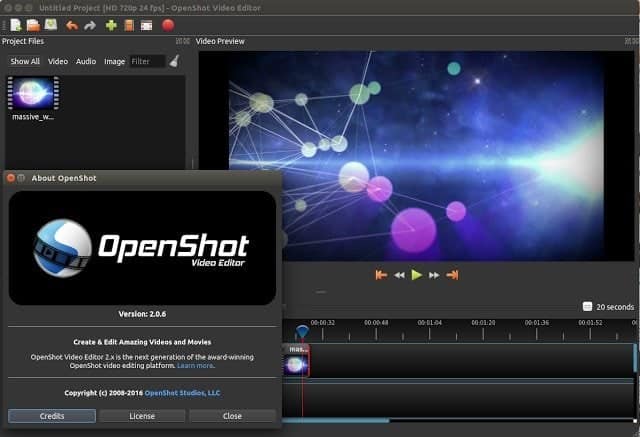 Installation on Ubuntu:
Open Shot Video Editor is very easy to install on various Linux distributions. You can install it from the software center or use this command:
sudo add-apt-repository ppa:openshot.developers/ppa
sudo apt update
sudo apt install openshot-qt
Resource Link: Top 10 Best Video Editing Software for Linux
14. Download Manager – uGet
---
It's obvious to have a good download manager for Linux or Ubuntu. Though all the modern browsers have a default download manager, it's not good enough to handle an effective downloading system. When the question comes to whether a web browser can handle multiple downloads, pause systems, torrent integration, or fast download, then the answer is not satisfactory.
uGet is an open source download manager for Linux, which will download your files fast. This download manager can be efficiently organized and highly configurable. You can control your downloads in one central place.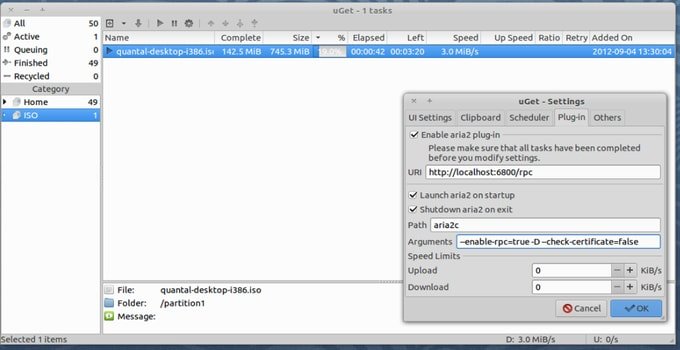 uGet on Ubuntu
It is straightforward to install uGet on Ubuntu. Just follow the instructions below:
sudo add-apt-repository ppa:plushuang-tw/uget-stable
sudo apt-get update
sudo apt-get install uget
A download manager is required when you go for downloading big files or multiple files. So as you are a user coming from windows or a newbie Linux user or advanced user, I will share a generic list of the 10 best download managers for Linux or mainly focused on Ubuntu.
Resource Link: Download Manager for Linux: Top 8 Reviewed and Compared
15. Video Player – VLC
---
VLC Media Player is one of the best and most popular Best Linux Software in video players. It is an open source media player that supports almost all media file types on Linux. VLC Media Player support network shares are browsing, downloading subtitles, video playlists, pop-up video, etc.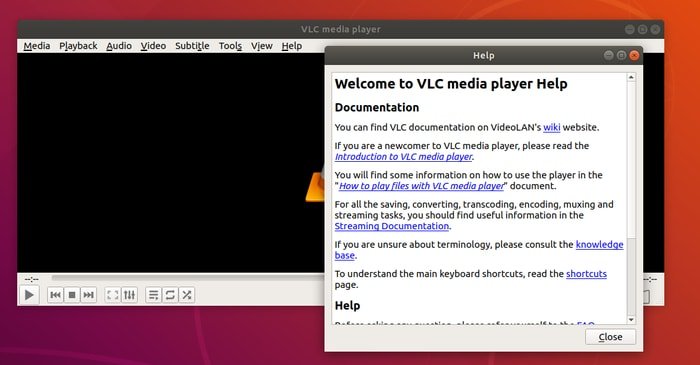 There are a lot of video players available for Linux. Those video players mainly do the same thing to play a video file. You need to find which video player will offer you the additional features of playing any video. Here I will be sharing the top 10 free and best Linux video players with the best features that every app offers.
Resource Link: Top 10 Best Linux Video Players: Enjoy Ultimate Movie and Music
16. Google Drive Client – overGrive
---
Google Drive offers an official client for all the dominant OS except Linux until now. As a Linux user, you have lots of ways and alternatives for using Google Drive. There are many Google Drive Linux Client software available out there to do the work for you seamlessly.
If you think Insync – Google Drive desktop client is costly, overGrive can be an excellent choice. You can enjoy all the features and tools that Insync can offer but just for a $4.99 one-time payment. overGrive supports all the major Linux desktop environments and distros.

Download overGrive – Free Trial
Resource Link: Top 12 Best Google Drive Linux Client Software
17. Web Browser – Chromium or Google Chrome
---
Generally, web browsers allow you to visit a wide range of information by accessing the online web. As there is plenty of browsing software available for Linux, undoubtedly, it will puzzle you to choose the best one for your Ubuntu system.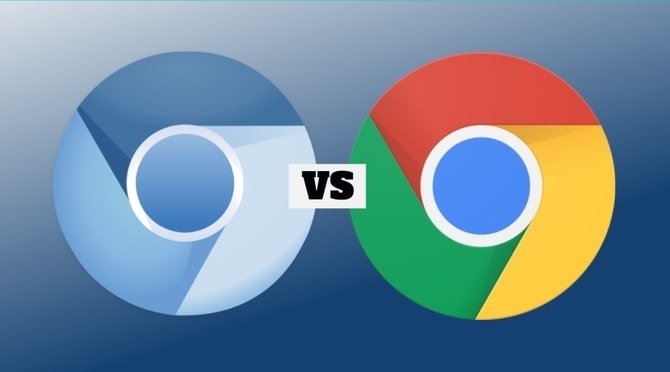 Chromium and Google Chrome, Both the web browsers come with malware blocking that ultimately ensures personal information security. Moreover, there are lots of plugins in the chrome store, which eventually let you increase the browser's functionality in the Linux system.
Install Chromium on Ubuntu Linux
sudo apt install -y chromium-browser
Run the following command if you need flash support:
sudo apt install -y pepperflashplugin-nonfree
sudo update-pepperflashplugin-nonfree --install
Install Google Chrome on Ubuntu Linux
If the above link doesn't work, get the direct link
Direct Download Google Chrome for Ubuntu
Resource Link: 13 Best Linux Web Browsers: Which One is Right for You?
18. Media Server Software – Kodi
---
Linux Media Server software can help you set up a cost and resource useful media server, which ultimately lets you watch or share or listen to all the media files from a remote location on smartphones or desktops.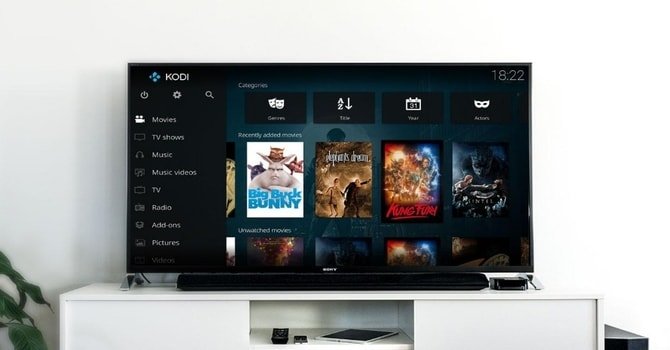 Kodi is one of the best free and open source media server software available in the market. It offers an intuitive graphical user interface with lots of customization options. Kodi is an all-in-one entertainment software center that supports all the primary OS, including Android, Linux, Windows, iOS, and macOS.
How to Install Kodi on Ubuntu Linux
You can easily install Kodi on Ubuntu and Ubuntu-based on other Linux distros by running the following command:
sudo apt-get install software-properties-common
sudo add-apt-repository ppa:team-xbmc/ppa
sudo apt-get update
sudo apt-get install kodi
Resource Link: 13 Best Linux Media Server Software for Making Your Own Home Theater PC
19. Cloud Storage – OwnCloud
---
OwnCloud is one of the popular and most prominent open source community-driven cloud software available in the market. It let you create an easy-to-use personal cloud server for both home and office use. You can also have full control over your data and who can have access at all.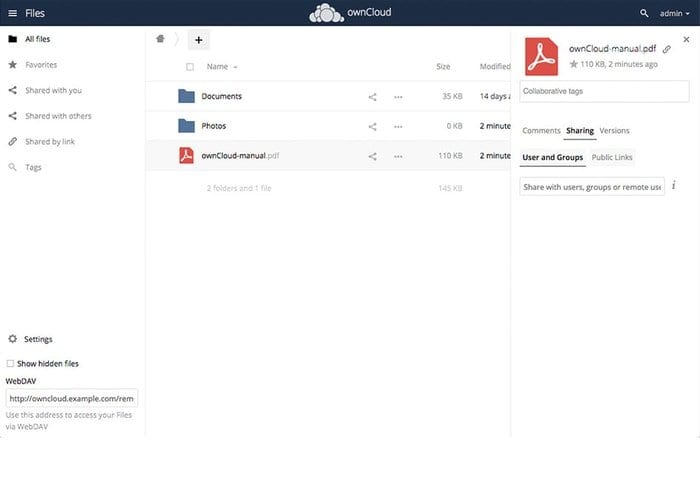 Resource Link: Best Cloud Storage for Linux: 15 Reviewed and Compared for Linux Nerds
20. Email Client – Thunderbird
---

I believe you know about Mozilla foundation and its Firefox browser, which is lighting fast and patron of open source software. Thunderbird is an incredible open source and faster Linux email client from the same development house as Firefox. It's a cross-platform, more rapid, modern web email technology for using email services.
Resource Link: Top 10 Best Open Source Linux Email Client Software
21. Free Office Suite – LibreOffice
---
LibreOffice is the most favorite and well-known best free office suite in the Linux community. LibreOffice is forked of popular but discontinued office suite Apache OpenOffice. Now LibreOffice is the default-free office suite for many Linux environments.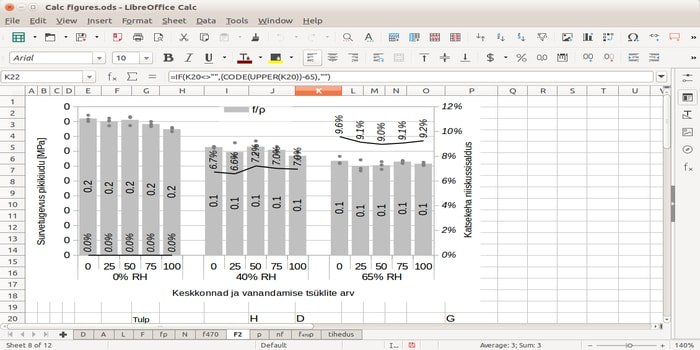 Resource Link: Top 10 Best Free Office Suite Software as MS Office Alternative for Linux
22. Password Manager – KeePassXC
---
Remembering passwords is always tricky if you have multiple passwords for various sites, and apparently, it is. So to mitigate this sort of problem, password manager comes into focus. KeePassXC Password Manager is there for the Linux user for quite a long time, and it fulfills the need successfully.
Resource Link:
23. Image Editor – GIMP
---
GIMP is an insanely popular open source Free Photo Editing Software Like Photoshop. It's a multi-platform supported software that supports various systems like Windows, Linux, Mac OS X, etc. Users can quickly complete the job with this free software.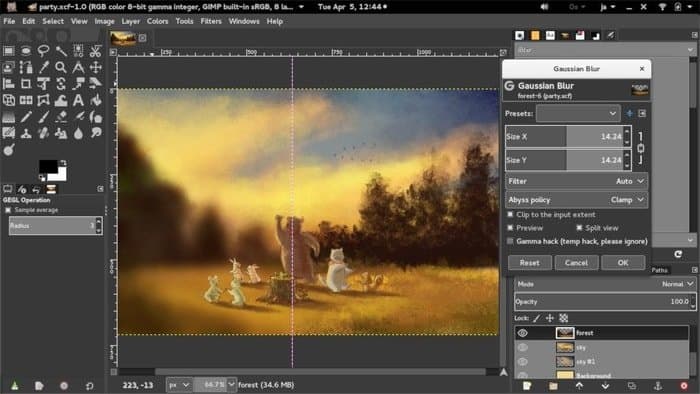 Resource Link:
24. Secure Remote Desktop Client – Remmina
---
Remmina Remote Desktop Client is an open source, free and powerful remote desktop sharing tool for Linux and Unix-based systems. It offers feature-rich useful tools for the administrator and travelers to have easy and smooth remote access.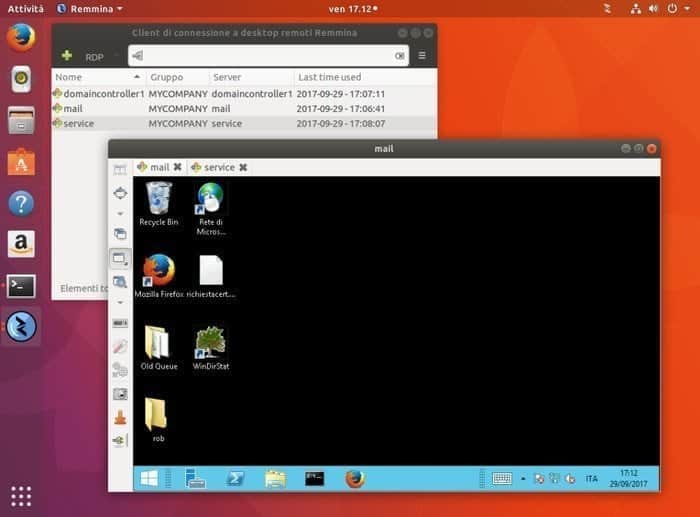 Read More: 10 Fast and Secure Remote Desktop Client Software for Linux
25. Firewall Software – Iptables
---
Iptables or Netfilter is the most popular and blazing fast open source CLI-based Linux firewall. Many system administrators prefer to use it for their server protection as it plays the first line of defense of a Linux server protection.
Resource Link: Top 10 Linux Firewall Software For Protecting Your Linux System
26. VPN Client and Services – ExpressVPN
---
ExpressVPN is one of the best VPN for Linux, and it supports a wide range of Linux distros, including Ubuntu, Debian, CentOS, Fedora, etc. This VPN service provides important Linux support and speedy performance.
Resource Link: Top 10 Linux VPN Client and Services For You To Get Protected
27. Online Linux Terminal – Codeanywhere
---
Online Linux Terminal or emulator is the best way to practice or learn Linux commands without having a full-fledged Linux subsystem. There are no online Linux Terminals and bash scripts available in the market which let you run various shells, scripts, and commands to test or analyze the results. Among all of them, Codeanywhere is the best online Linux Terminal.
Resource Link: Top 15 Online Linux Terminal Emulators and Bash Editors
28. Linux Task Manager – Htop
---
Htop is an interactive process viewer and text-based task manager for the Unix system. This tool offers lots of useful options to the system admin, such as stopping, restarting, and controlling the programs.
Resource Link: Best Linux Task Manager: Top 12 Reviewed For Linux Nerds
29. Linux Monitoring Tools
---
There are many Linux Monitoring Tools available in the market, including open source software, third-party solutions, and homemade scripts run via cron. Each has its advantages and disadvantages. I have compiled a comprehensive list of Linux monitoring tools, including all the elements of a Linux system like network, process management, server maintenance, etc.
Resource Link: Most Comprehensive List of Linux Monitoring Tools For SysAdmin
30. Linux Data Recovery Tools – Ddrescue
---
Ddrescue is GNU license holder software that you can use to recover the lost data for free of cost. This Linux data recovery distro is an expert in rescuing data when read errors happen.
Resource Link: Top 15 Linux Data Recovery Tools: The Professionals' Choice
31. Project Management Tools – Confluence
---
It is a joint workplace that lets you form and control all of your projects. The tool is quite dissimilar to file-sharing and document tools. The reason lies in the sense that it is both exposed and cooperative.
Resource Link: Top 20 Best Project Management Tools for Linux
32. Linux PDF Viewer – Okular
---
This software allows you to underlines, markup, highlighting your pdf files. And every user always feels the necessity of these tasks. On the other hand, the tool never allows editing, converting, which can break the security of the files.
Resource Link: Linux PDF Viewer: Best 15 PDF Readers Reviewed for Linux Users
33. Best Markdown Editor – Visual Studio Code
---
One of the best open source code editors we've seen these couple of years, Visual Studio Code combines performance with highly flexible core feature sets. It aims at providing you with a natural working environment when writing your next web document using markdown.
Resource Link: Best Markdown Editor: Top 20 Reviewed For Linux Users
34. Music Player – Audacious
---
Audacious is the software that is considered the best Linux Audio Player. This is a small software, but it gives you a lot of options. Pause, skip song, repeat, shuffle everything you can do naturally with Audacious.
Resource Link: Best 15 Linux Music Player Software for the Music Lover
35. Linux Text Editor – Vim
---
A clone of Vi, the most powerful Linux text editor the world has ever seen, Vim offers all that you get with Vi, plus additional feature sets to provide ultimate user convenience.
Resource Link: Linux Text Editor: 20 Text and HTML Editors Reviewed for Linux Nerds
36. Best CCleaner Alternative – Stacer
---
Are you looking for a CCleaner alternative for Linux that comes with a modern user interface? If yes, then this is the one you need. This CCleaner alternative covers four sections: the app cache, apt-cache, system logs, and crash reports.
Resource Link: Best CCleaner Alternative for Linux: Top 6 Reviewed for Linux Geeks
37. Free AutoCAD Alternative – FreeCAD
---
Do you know about FreeCAD? Well, FreeCAD is a free, open-source solid parametric modeler for 3D design. You can easily design real-life objects with FreeCAD regardless of their size. FreeCAD is frequently used in engineering and architecture fields.
Resource Link: Free AutoCAD Alternative: Top 15 CAD Software For Linux
38. Ethical Hacking and Penetration Testing Tools
---
Here I will not discuss any particular software for ethical hacking and pen testing tools, but I will share a comprehensive list of best tools for ethical hacking and pen testing on your Linux system.
Resource Link: An Ultimate List of Ethical Hacking and Penetration Testing Tools for Kali Linux
39. Linux Productivity Software
---
In this sector, there are lots of options available in the software store. Moreover, Linux productivity software is a generic term that may include a wide range of software varieties. So I recommend you to check out the resource link for a different set of Linux productivity software and tools for your desktop.
Resource Link: Top 15 Linux Productivity Software and Tools That Worth Your Attention
40. Best Podcast App – CPod
---
CPod (formerly known as Cumulonimbus) is a free, open source, and cross-platform podcast player for Linux, macOS, and Windows. CPod is built on top of web technology, written in JavaScript, and used the Electron framework.
Resource Link: Best Podcast App: Top 20 Reviewed For Linux Podcatcher
41. Linux Window Manager – i3
---
This manager can be configured in any way its user wants, from the placement of an opened application to the custom keyboard shortcuts; it is configurable in every way.
Resource Link: Best 20 Linux Window Managers: A Comprehensive List for Linux Users
42. Best News Aggregator – Winds
---
" Winds" is free and open source multiplatform beautiful RSS reader specially developed on stream AI. The best thing about "Winds" is it's based on AI and machine learning technology to give you better services.
Resource Link: Best News Aggregator: Top 20 Reviewed For Linux Readers
43. Linux Security Tools
---
Like Linux productivity software and monitoring tools, Linux security tools offer a wide range of tastes for different users' needs. Here, we will also focus on a set of the best Linux security tools for all Linux users.
Resource Link: Best 20 Linux Security Tools: Recommendation from the Linux Experts
Final Thought
---
Do you Like our editorial list of Best Linux Software? If you admire it, then please share it with your friends and family on social media. This tutorial will help you save lots of time not searching for the best Linux apps worldwide. Just bookmark this page and install your desired Linux software in the system.
There are lots of other Best Linux software available in the market. Did I forget to include any Linux apps that you want me to enlist here? Let me know in the comment section, and definitely, it will be included in this content.
Note: The features mentioned here are not all-inclusive. The features mentioned are compiled either from their respective official websites or my personal experience using them.