Technology is a blessing for us, and it's being used in every sector in our daily life, even while we are sleeping. Now peoples are often using their Android, Laptop and Desktop for reading books from online instead of collecting any hard book from a library or Bookshop. FBReader is an eBook reader software which has come to help the book lovers with its impressive and helpful features. This software can be run on various platforms such as Mac, Windows, Linux, and even Android. The popularity of this software is immensely getting higher day by day.
It's a lightweight software and easy to use. This software has a connection with many popular network libraries. So you can easily access into those network through FBReader and download your favorite books from there. You can browse the collection by Author, Title or Tag.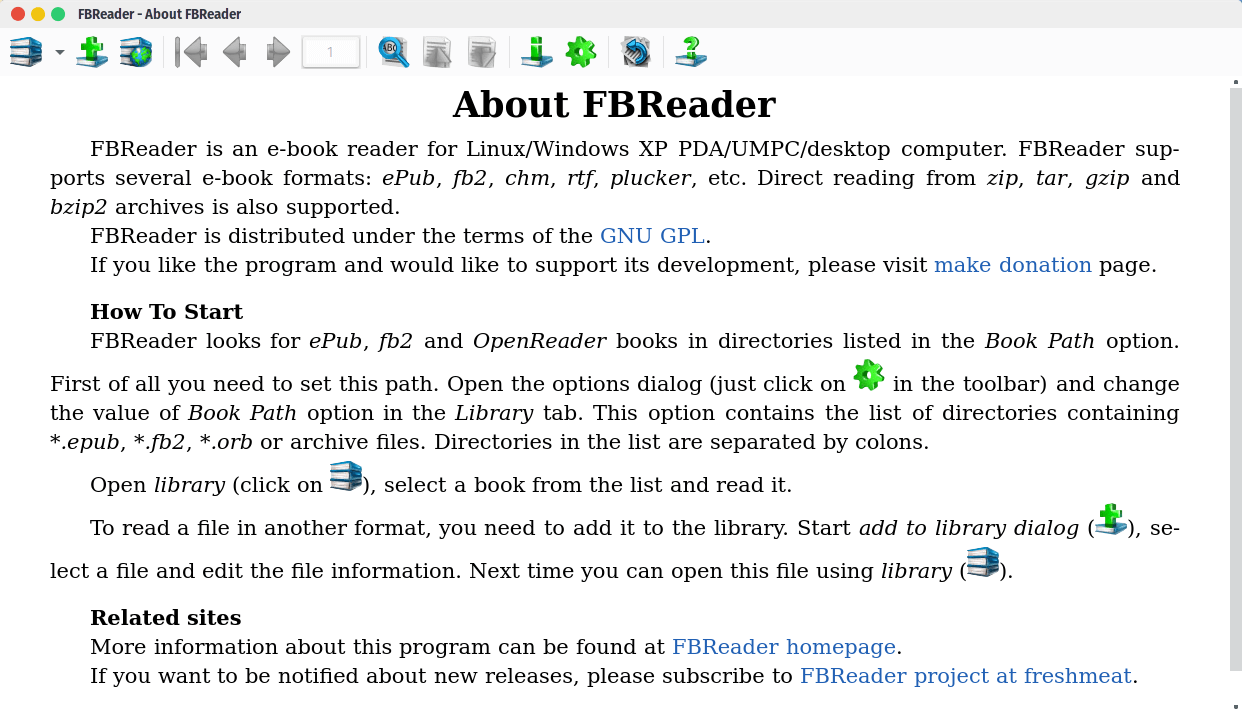 This software is a one-stop shop for you, and It's available in Google 'Play Store' for free download for your Android as well. Here I have discovered some of the best features which make this software more convenient for the users.
Features of FBReaders
---
Supports a lot of eBook formats such as ePub, fb2, mobi, RTF, HTML, plain text.

Allows you to make your online library by storing your favorite books.

Very easy to upload and download books from online.

Most popular dictionary integration.

Search option to find out the specific word.

Position indicator (Where you have been stopped reading last time).

Bookmark the page you love to read again.

TOC or Table of Content (Let you jump to the variously available chapter)

Sharing option that allows you to share your book with your friends.

Night mode feature which will give you more romantic flavor while reading.
Install FBReader in Ubuntu Linux
---
If you want this finely crafted ebook reader in your Ubuntu system, then run the following simple command:
sudo apt-get install fbreader
It also offers a .deb package as an installer.
Final Thought
---
The most exciting thing is that this software allows you to customize the reading environment by your choice which will get you more fun while reading. If you are a Linux user and love to read books, then FBReader should be your go-to eBook reader software.
I have done this writing from my personal experience. If you like this article and find it helpful then, please share it with your friends and family who also love to read a book because it may help them too. Again if you have any suggestion or any query regarding this article, please write it in the comment box. Your advice is more valuable to us.