There are ample of funny steam games for kids available on the store for the Linux system. A couple of years back, gaming on the Linux was almost impossible. Nevertheless, a vast range of games are now available in different Linux distros, thanks to steam. Moreover, playing games on Linux is no more difficult. However, many games even available for free. Additionally, there are different genres of games, such as indie, action, adventure, casual, strategy, simulation, RPG, Early Access, single-player, violent, and sports. Linux users can play all these genres of games on steam for absolutely free or spending a little buck.
Funny Steam Games For Kids
---
In this article, I have entirely focused on steam games for kids. I have gone through a huge bulk of games and finally picked up the best twenty. These games feature fun, adventure, mystery, puzzles, and so on.
1. Freddi Fish and Luther's Maze Madness
---
Freddi Fish is a steam game for kids with hand-drawn animation and fun script. It offers high quality and lovable characters for the kids. Humongous Entertainment develops this game, and there are lots of funs for your kids along with hour-long action. Freddi fish is a goldfish in this game and the main protagonist.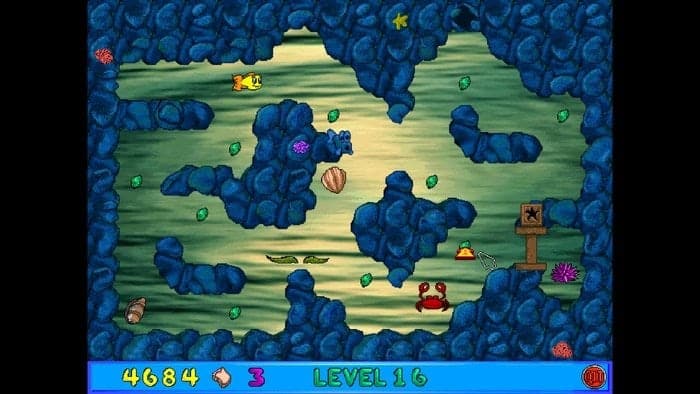 Features of the Freddi Fish
An arcade-style challenging game for the children of all ages, especially three to eight.
Freddi Fish jam-packed gameplay offers to explore more than fifty maze-crazed caverns.
Track the score for seventy-five players, and it saves the player level for the game players.
Allows players to create their maze-in level through easy to use custom level builder.
Offer compact and quality actions that simply users expect from the Humongous Entertainment.
2. Chicken Invaders 4 – Thanksgiving Edition
---
Chicken invaders 4- thanksgiving edition is a funny steam game that kids would love to play. There are some interesting characters, such as pilgrim's hats, pumpkins, and turkeys. It facilitates enjoying incredible scenarios as well as allows navigation with gigantic feathers and experiencing molten planet during the supernova explosion.
Features of Chicken Invaders 4
It is a fun scripted and thrilling game that puts players in front of rebellion turkeys to confront it.
Featured planet-scaled eggs with gigantic cannon that capable of launching eggs against the earth.
Kids would travel to different galaxies to find out the massive eggs to destroy it before coming back to earth.
The storyline forwards with the rebellion turkeys that confront humanity to take control of it.
Rebellion turkeys and their allied forces are rich with advanced technologies, and they are pretty intelligent too.
3. Spy Fox in "Dry Cereal"
---
Spy Fox in Dry Cereal is another funny steam game for kids. This adventure nature-based game developed by Humongous Entertainment. Its storyline is interesting where the Spy Fox moves on a Greek island to find the missing milk. There are a couple of sequels of this Spy Fox series, and all of those are dearly popular among the kids.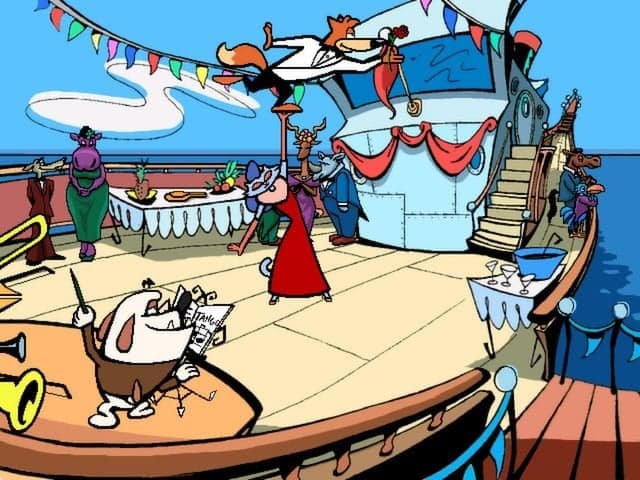 Features of Spy Fox in "Dry Cereal"
Game's plot is kids oriented where one of the evil characters plans to steal all milk of the world, leaving kids to live on dry cereal.
Talking balloon, an innovative detective tool facilitates kids to go through the issues entirely new way.
Fun games and different activities allow earning clues, and kids can use secret spy gadgets to solve the problem.
Different types of stuff are Cheez-n-Safe Cracker Kit, Coin Trap, Laser Toothbrush, Night Vision Shoe, SPY Putty, Suction Cuff Links, and X-Ray Gum.
4. The Adventurous Four
---
The adventurous four is an adventure-based steam game for kids, and it is the sequel of the visual novel "Wild Island Quest." Its storyline would let the players experience thrill and challenges. There is a good rapport among the main characters, and they like to go through the dangers and get rid of the difficulties to save each other in this quest.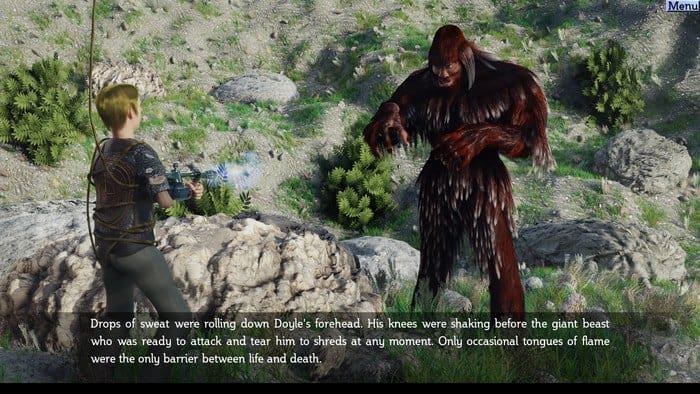 Features of the Adventurous Four
The no-linear game, players can choose their path to experience adventure and challenges.
More than three hundred elaborated illustrations with a significant number of achievements for the players.
Collection of alternative realities, players, can turn out the events and end it with their choice.
Fun, thriller, melodrama, and multiple endings inside one game.
Visiting wolf's den, finding out the mystery and tame the wild beast is in the storyline.
5. 12 orbits
---
"12 orbits" is a fun, friendly, colorful, and to some extent chaotic game for kids. It is easy to play the game and does not require any previous knowledge and preparation time. This game can be set up within a moment, and players need to follow simple rules in this game. Each player has a button, and the game lasts for five minutes.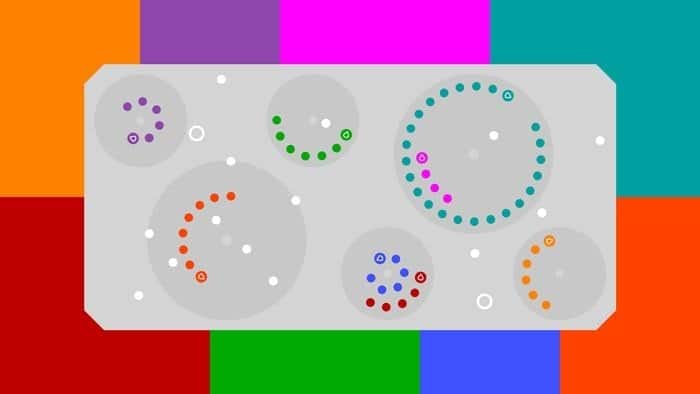 Features of 12 obits
Featured with defending territory, color sphere, scoring goal and surviving as long as possible in four different games.
It is you versus a group as a team in four various game modes, choose from five modifiers and twenty maps.
Everybody can join in because of color blinding mode, and even for twelve players set up can be done in a second.
Teamwork and strategies are crucial for playing a long time, and basic techniques are easy to get used to it.
6. Putt-Putt® Goes to the Moon
---
Putt-putt goes to the moon is specially designed for the kids, and it is an adventure-based game. It is an unparalleled game rarely developed for the kids that allow them to unfold the world around. It teaches the lasting value of friendship and the benefits of cooperation.  Kids would discover a new world through this game.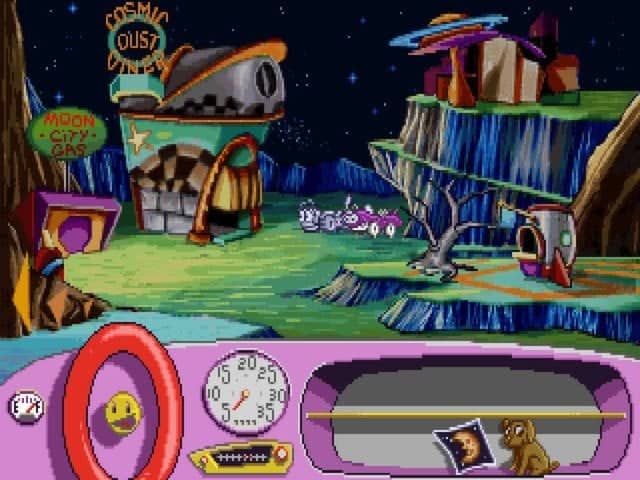 Features of Putt-Putt
Featured with the state of the art animation, entirely talking characters, hundreds of clicking points, and dazzling sounds.
Sense of cooperation would develop from this game, since putt-putt, rover, and standard pal work together to get back home.
Problem solution-oriented thus, kids solving skills would get sharpen since they play an active role in it.
Having fun with each click on the moon crater from where exploded things, music and alien may pop up.
Math lesson oriented because of counting moon crystals and repeating songs let them open to a secret gate.
7. Askutron Quiz Show
---
Askutron Quiz Show is a trivia-based family-friendly game that a maximum of eight players can play at once.  In twenty-one categories, thousands of trivia questions are available for the players. Moreover, this game can be played with gamepads or mobile devices or keyboard and mouse.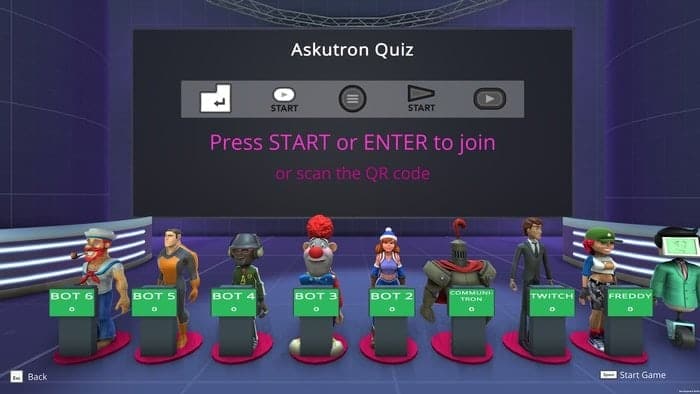 Features of Askutron Quiz Show
Ten thousand plus official questions in science, entertainment, movies, and nature.
Offer up to eighteen languages, user-generated questioned are read out loud and optional asynchronous online multiplayer.
Creating the player's quiz through workshop integration and playing those with other competitors.
3D graphics facilitate the players to choose sound buzzers and different avatar.
Single-player mode and steam cloud support for synchronizing are available.
8. Big Thinkers 1st Grade
---
Big Thinker is an educational-based funny and top-rated steam game that is developed by the Humongous Entertainment. Two main characters, namely Becky Brightly and Ben superstar twins, learn with laughter and create a way that would master kids' first-grade lessons. It is a fun guarantee game that your kid will love.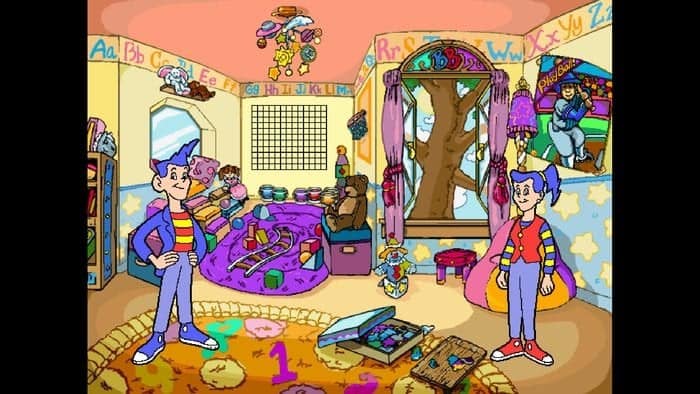 Features of Big thinkers
Featured with sixteen amazing fun activities for the first-grader kids.
The circuit in Light Bulb Math is impressive in this phonics game show, and everyone wins.
Becky and Ben's garage is loaded with fun stuff; kids can buy Ben's bargains and learn addition and subtractions.
Smart-Charts facilitate tracking kid's progress, and rewards are in store if kids can become a smart star.
Children can create their murals and even can collect customizable jigsaw puzzles.
9. Let's Explore the Airport (Junior Field Trips)
---
Let's explore the airport junior field trips allow the kids to discover new places in their way. This steam game for kids designed with full of fun, excitement, energy, and a working airport. Kids can access much stuff like controlling the concord plane cockpit, checking the tickets in the main terminal and watching staff's ground preparations.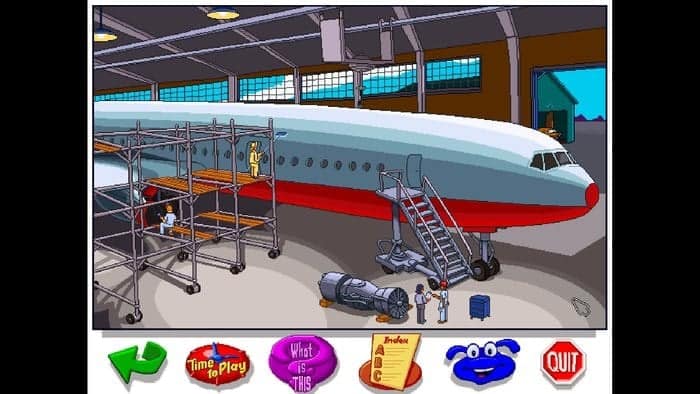 Features of Let's Explore the Airport
Children can decide how much they want to know and where they want to go to discover new stuff.
Colorful animation, excellent sound effects, and details explanation allow every trip experiencing one of a type.
Forty exciting locations in the airport to discover, just need to point and click to discover it.
More than two hundreds of tools, machines, objects, and jobs are well explained and illustrated.
A lot of mysterious kinds of stuff, especially when the plane on the air, kids can click on the plane, helipad, and control room.
10. Viki Spotter: Camping
---
Viki Spotter Camping is an excellent free game on steam where players have to go to the wildlife world to study on it along with Viki Spotter. Players would find many exciting and new images with considerable inconsistencies in what players have to detect with the power of observation.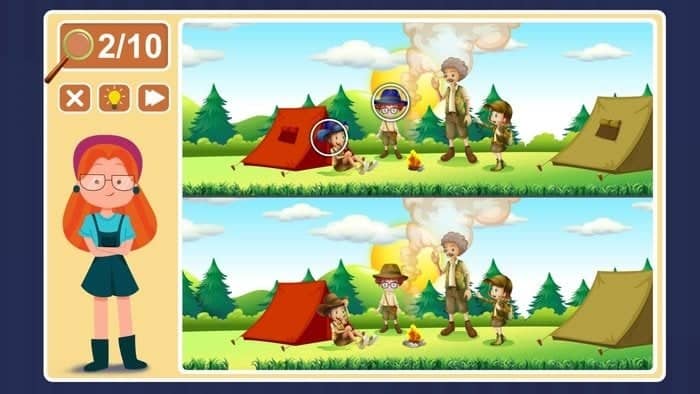 Features of Viki Spotter: Campaign
The theme of the Viki Spotter Camping is all squarely summer vacation and camping oriented.
Players have to make a difference from almost the same images.
Kids would find many new things around them and can learn something through this game.
Featured with excellent graphics, various pictures and it is suitable for the kids.
The moral lesson of the game is just not to spend time with interest and hobby but also for benefits.
11. Dragon Hunter
---
The storyline is based on the dragons that have occupied your land. You aim to shoot the dragons; however; the problem is, you are always not sure where the dragon is placed. You are the savior of this world, and you have to kill all the dragons with your trusted arrow and bow.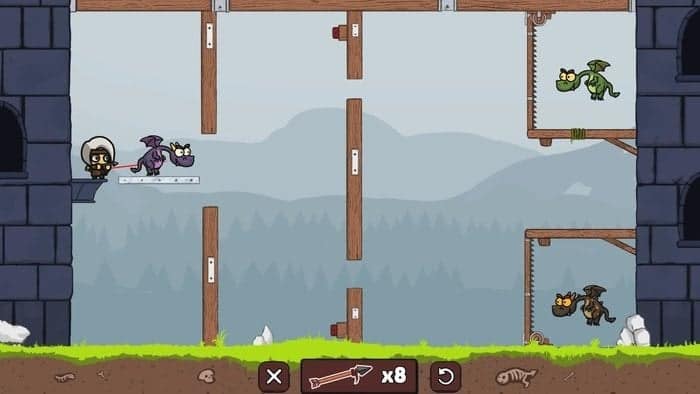 Features of Dragon Hunter
Collecting unlimited achievements and feel the true experience of being a real dragon hunter.
Require to figure out the right angle to fly in the right place for a successful hit.
Defeating all the dragons at every level to forward to the next level.
Arrow supply is limited thus; every missing shot will be devastating for you.
12. Mystik Belle
---
Mystik Belle is a Metroidvania-style game where you have to play the role of a young witch to destroy the monsters, and need to solve puzzles to save the school and the world. It is a one-person developer Last Dimension, and there are lovely characters, vibrant adventure, and impressive effect and 16-bit artworks.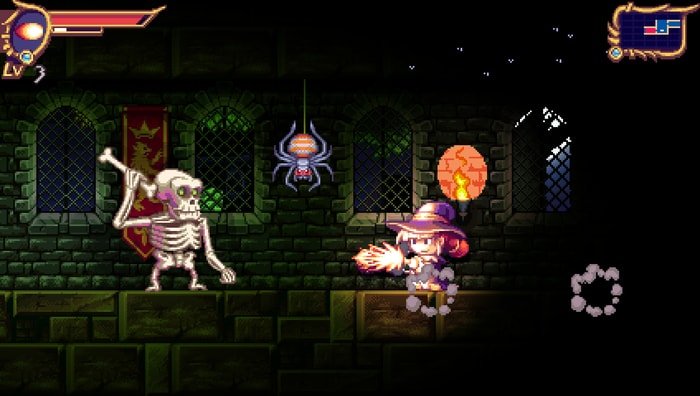 Features of Mystik Belle
Discovering a huge range of school that contains different types of environments.
Explore new abilities and spells and apply that to fight against more than sixty varieties of monsters.
Collect numerous things to sort out various brain-storming puzzles.
Interact and encounter with your Hagmore community, sarcasm, and snark abound!
Complete a particular level, increase your strength, and gain new power.
Address hidden lore to explore the ultimate plot of ending the game.
13. My Coloring Book: Food and Beverage
---
My Coloring Book Food and Beverage is a cheap steam game for kids, based on the painting that kids like a lot. This coloring book game offers a vast range of drinks and food where kids can experience how a real artist works. The game philosophy is, creativity is all that matters, and there is freedom of drawing about the objects.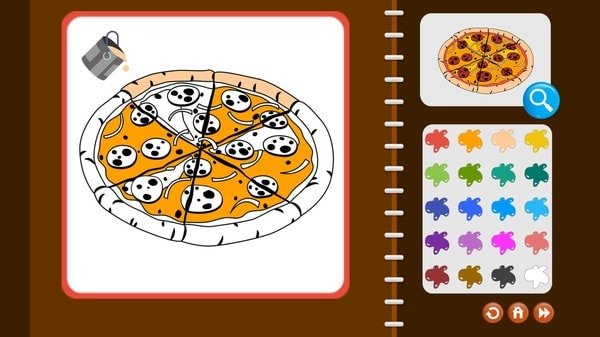 Features of My Coloring Book: Food and Beverage
Follow the rules; you can paint objects, either creating your pattern or using a sample.
Offers the opportunity to develop skills and have a lesson in a fun and creative way for the kids.
It is simple yet impressive, countless different pictures for you to color, and it is educational.
Paint a blank coloring page that is predetermined with color, and you need to match it with sample color.
14. Fluffy Friends
---
"Fluffy friends" is a fun steam game wherefrom kids would get a unique experience about life. This game will motivate the kids to think out of the box and develop skills by looking at the exciting and new approaches to sort out various problems. You need to level up; however, a few would be tough. Still, you can solve it by choosing a new approach.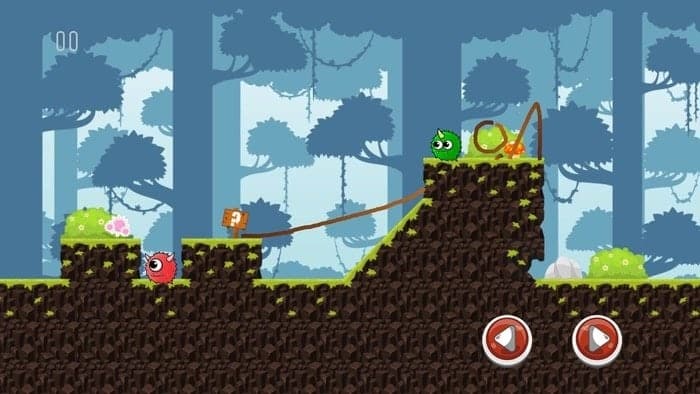 Features of Fluffy Friends
Featured with complete graphics, hilarious and exciting monsters with many achievements.
Complete freedom of your actions, complex, challenging levels, and gain valuable experience from adventures.
Find friendship on this intricate and complex level in this magical kingdom dream is the key to success.
Draw whatever you want from your imagination that the monster might use on their journey.
Think creatively and out of the box and use your resourcefulness to solve the puzzles and help the monsters.
15. Nimble Fish
---
Nimble Fish is another suitable game for kids who want to have fun with the games. The storyline is interesting where a tiny fish lives with other big and dangerous fishes. It finds its life is tough to live with them; thus, they prefer to travel with friends and stay nimble. You have to help this tiny little fish to stay safe and overcome many challenges.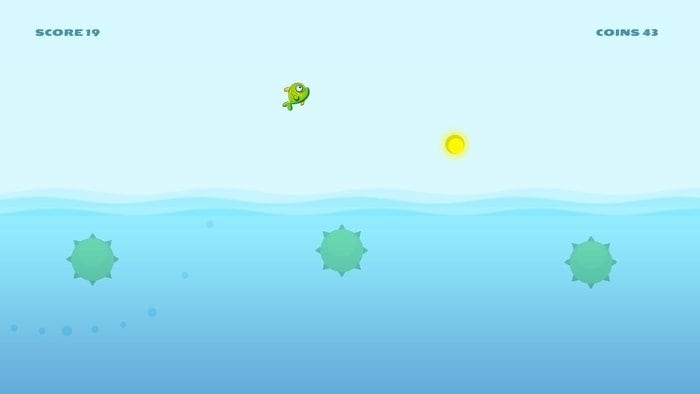 Features of Nimble Fish
It is easy to play and intuitive. It has soothing and pleasant graphics; multi-players' mode is available.
Develop attentiveness and offers many achievements; moreover, there is a lively sound with smooth animation.
Featured with a colorful interface, high quality, and realistic nature of the fish life cycle.
Helpful for kids to develop their brains with a sequential logical approach and teach them how to be smart with hands.
There are many types of fish that can be bought by overcoming a particular level and earning coins.
16. Astro Bouncer
---
This game will entertain the kids for sure. In this game, you are an alien, got lost on a hostile planet, and had a crashed land. It's an excellent free game on steam where you have to try surviving as long as you can. You got a jet pack along with other equipment, and you have to collect falling stars because that is part of your mission.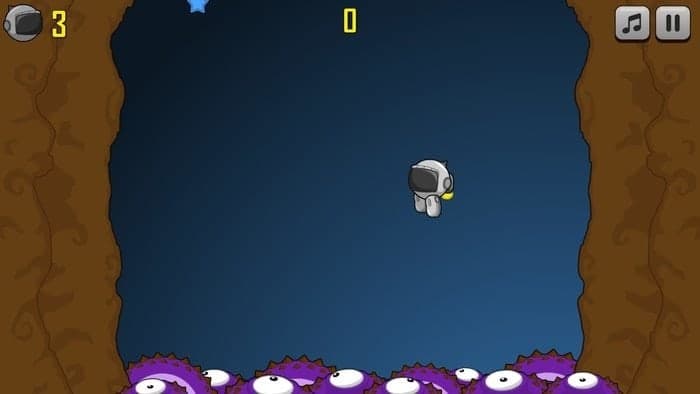 Features of Astro Bouncer
Offers two challenging game modes, and there are many unique creatures and characters.
Escape from the spiky aliens in the scientific environment; go through endless hop and bounce.
Required to use power-ups to survive a long time and stay alerts from the monsters that come from different directions.
Use a magnetic suit as a gravity force to attract stars and apply jet booster to fly high.
Save yourself by exploding plasma mine and shoot the enemy creatures.
Get Astro Bouncer
17. Teddy Floppy Ear – Mountain Adventure
---
Teddy Floppy Ear visits his uncle who lives in the mountain, and he is a painter. Through this mountain journey, he will learn shape creation, color, basic art, and solve many puzzles too. It is non-violent and easy to play the game.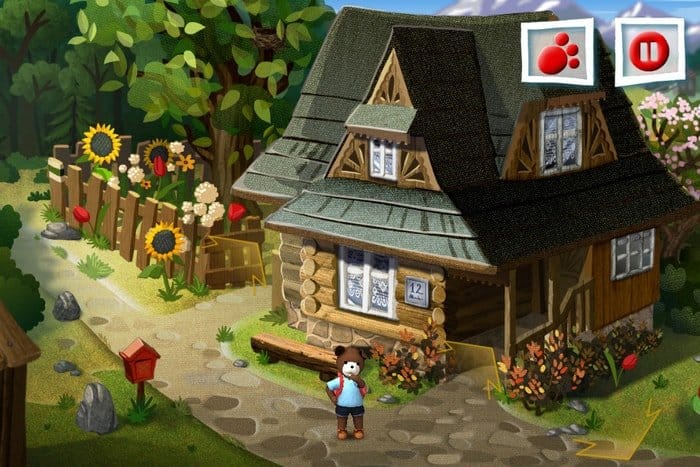 Features of Teddy Floppy Ear
Explore a lot of picturesque locations, soothing music, and entertaining atmosphere in the game.
There are various mini-games in this game, and it is excellent even for the youngsters.
Teddy Floppy Ear is the main character of this game, and it is a part of the series based on the Polish cartoons.
Illustrate the quest map to show the players advance, and there is subtitle too.
18. Holy Potatoes! We're in Space?!
---
Holy Potatoes! We are in Space is an outlandish sky exploration game where you are responsible for managing your spaceship. There are two characters, namely sisters Cassie and Fay, who are traveling different planets for their loving grandfather. This fun steam game includes more than one hundred and fifty beautiful soundtracks.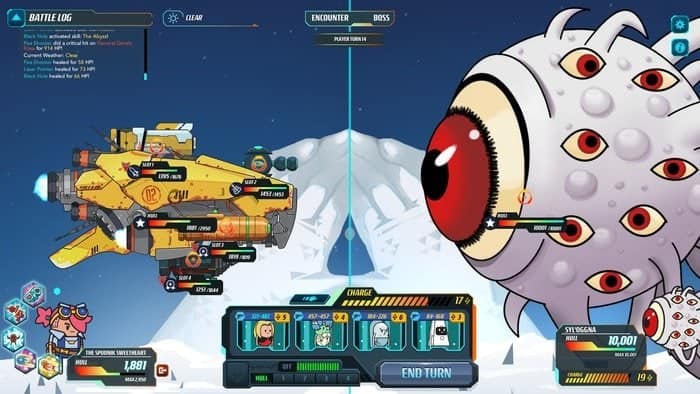 Features of Holy Potatoes
Features turn-based, tactical confrontation, and a vast range of weird and wacky weapons.
Manage your resources, time, and crew to invade in the planets and galaxies.
Includes multi localization options, the casual mode for stress-free and get enough of punny humor!
Discover a range of planets and galaxies with this strategic gameplay where you can hire engineers.
19. Dragon Bros
---
Robots are everywhere by conquering the entire world. They have kidnapped the teenage dragons' mom. Once the four teenage dragons go for adventure to save their mom.  Simply it is not easy since the robots are equipped with cranky machines with bullets and big explosions! This steam game for kids is 2D retro run, and you can play it solo or in co-op.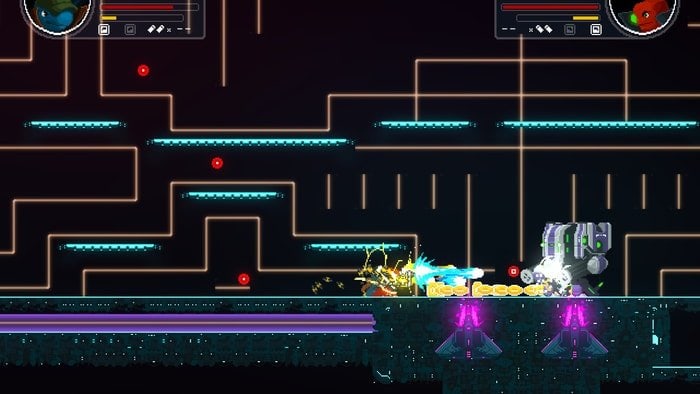 Features of Dragon Bros
Includes a fresh and smooth interpretation of classic gun and run games with full controller support.
Offers catchy soundtracks with old school mode, and for the extra challenge, there is a higher difficulty mode.
Facilitates nonstop actions and hyper-responsive and fight against the evil robotic society group.
Learn enemies' goals, meet many bosses, and get introduced with the technologically advanced civilization.
20. Princess Isabella: The Rise of an Heir
---
Princess Isabella: The Rise of an Heir will introduce the kids with a beautiful fairytale adventure. It is a captivating story where the princess and her magical friends encounter a power-hungry witch. This fun steam game's storyline is striking, like the protagonist's mother turns into stone, and the princess Isabella narrowly escape from the same fate.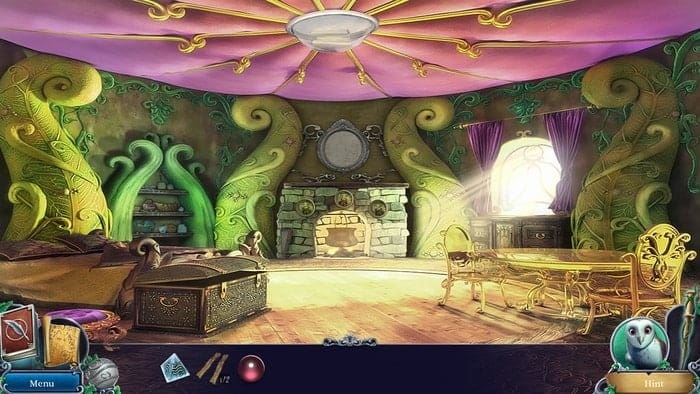 Features of Princess Isabella
Princess goes through the tremendous adventure so that you can she can save the kingdom from the witches.
Explore thirty-five striking hand panting locations where many hidden objects, challenges, puzzles, and mysteries wait to be solved.
Guided by a fairy friend who uses a magical spell to disclose the mysteries.
Use the magical wand to interact with the particular objects that are available on the screen.
Use flute to remember the dragon that will help you out to overcome various barriers on your way.
Wrapping Up
---
To compendium the whole things, I would say there are a plethora of steam games available for your kids. The forth-mentioned games are the best because of their features and storyline. Kids would spend hour after hour playing these exiting games. You may also play some of these games with your family members. That is how; you can turn a dull evening into a great evening.
Finally, if you find any excellent game for kids is missing, please let us know through comment. Even if this article is useful, do not forget to share it with your friends.