Screen recording on iPhone and iPad got a lot easier with the passage of time and after releasing the latest iOS and iPadOS. Nowadays, iOS comes with a built-in screen recorder for recording the phone's screen or game for later use. There are lots of 3rd party apps in the AppStore that offer tonnes of useful screen recorders for iPhone and iPad with professional-grade tools.
These are certainly capable of replacing the built-in screen recorder and provide convenience to the users. They allow the users to record, edit and share the recorded files with just a few taps. However, we need these screen recorders for iPhone and iPad for different reasons, especially for official or educational purposes. And if you are thinking about using one, you are exactly where you will get the list of best apps to record your device's screen.
Best Screen Recorder for iPhone & iPad
---
While choosing the best screen recorders, we prioritized its interface, video quality, audio recording option, face cam option, availability, affordability, and others. And we got a lot of powerful apps as well. Some of them even impressed us with so many options. You will not need any additional apps for editing and fixing the files before publishing.
Also, some of these apps are equipped with live streaming and broadcasting capabilities. So, to make life a lot easier with screen recorders for an active video publisher on social platforms, you should check out the best screen recorders for iPhone, iPad, and other Apple devices anyway.
1. Record it! :: Screen Recorder
---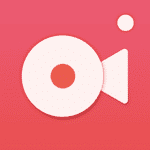 DIGISET LLC brings Record it! And it is one of the most versatile screen recorders for iOS. It is made to work flawlessly on iPad and iPod touch too. It is a very powerful yet easy to manage screen recorder for any kind of users. Moreover, users don't need to have any prior knowledge of video recording to use this app properly.
The UI is very modern and accessible yet does not put any stress on the device. This app is free to use; additionally, there are options to upgrade to the premium version from the in-app purchasing panel.
Important Features
Users can use FaceCam reaction on their video works.

It allows recording anything on the screen, such as games, web, apps, etc.

It includes an advanced video editor and color fixing tools within the app.

This app includes a very helpful organizer where you can fetch your recorded videos with a few taps.

Users can add audio commentary in the recorded videos, and it also supports audio-only usages.
Pros: It offers powerful video recording tools for free. This app also includes advanced sharing capabilities and native support for numerous social platforms.
2. DU Recorder – Screen Recorder
---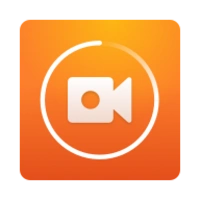 DU Recorder by Beijing Xiaoxiong Bowang Technology Co., Ltd. is a great screen recorder for Mac. It also gives a very convenient screen recording and lives streaming experience on iPad and iPhone. This app is free to use with basic features. There are options for subscriptions that give unlimited access along with premium features.
If you do streaming on social platforms like Facebook, Twitch, etc., it will be your perfect companion. Users can record any screen and instantly edit with professional-grade tools within the same interface.
Important Features
Users can stream gameplay or other live streaming sessions in HD resolution.

It offers completely personalized service and settings for live records and streaming.

This app is capable of recording both system audio and microphone input simultaneously.

It provides native support for Replaykit, and users can instantly share recorded files on social media without any support issues.

This app allows the users to add music, subtitles, captions, images in the videos with its built-in editor.

It includes advanced FaceCam features for adding.
Pros: It offers superior Livestream facilities for online gamers. This app is available on almost all platforms, which ensures extended accessibility.
Cons: Some users faced loading issues in prolonged usages.
3. Go Record: Screen Recorder
---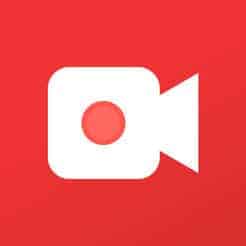 Screen Recording is now a lot easier with Go Record. This supportive screen recorder app includes multiple functionalities that allow recording the screen of both apps or any games. Not just that, but you can also apply face cam to put a reaction to it, which makes the usage more interesting.
However, to give instructions on using software or to share how you are playing the game can be a very good option. It can record your reaction with a little face cam option. Still not impressed? Well, it has a lot more to offer.
Important Features
The app gives access to use a microphone and record the audio as well.

You can export the screen recording to the photo library and upload them on YouTube.

The app offers a fully-fledged editing suite to fine-tune your screen recording, make a little change, and put any title or filters.

There are instructions and tutorials for understanding the usage of this app.

An easy set up of this app lets you record the screen as much time as you want.
Pros: You can record the screen without being troubled by background noise. Moreover, the recordings will be automatically saved in your camera roll.
Cons: While recording, the app doesn't have any pause button to skip the unnecessary footage.
4. Rec. Screen Recorder
---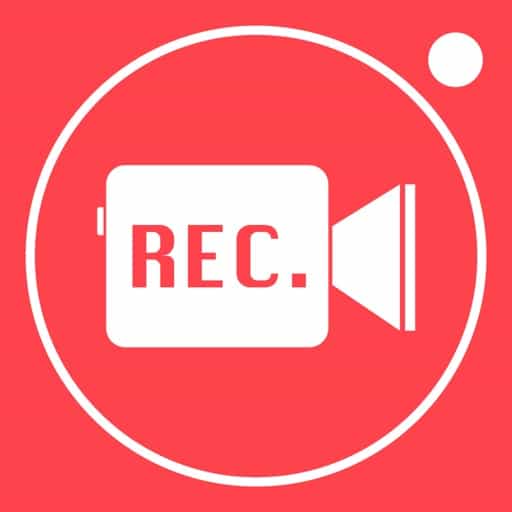 Do you want your screen recording more smooth and perfect? Well, Pham Manh has launched Rec. Screen Recorder that is loaded with a bunch of standard features and provides HD quality of your recordings. A setup guide will be there right after you open this app to make you understand it better. Besides, you can record any games or any played app for plenty of time. Notably, this app records audio of the current situation of what is happening there in your device.
Important Features
You can add your reaction through Facecam and replace the button anywhere on the screen.

The app gives you chances to trim your recorded screen and cut the useless portion.

This allows you to crop your recordings to remove any spare scenes.

You can also flip or rotate the recording file to adjust the screen.

To find your files quickly, you can simply put a label on them.
Pros: This app permits you to transfer the screen recording to your computer or other apps to edit it further. Plus, it allows you to save or share the files in AirDrop, Email, or other apps.
Cons: You may have to face trouble as the video crashes while trimming though it is very rare.
Download
5. Screen Recorder Z – Livestream
---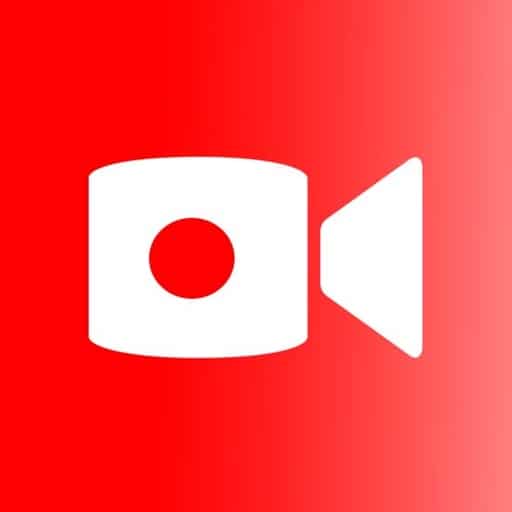 Not just a screen recorder, Screen Recorder Z, Livestream comes with a bunch of useful features that you shouldn't miss either. This app simply works with your phone's screen and camera. If you are totally new to the Screen Recorders for iOS, then this app will help you a lot with its tutorials on recording and editing.
So, you don't have to face any trouble anyway. Just follow the gameplay, and you will be able to manage the recordings in a few taps. In fact, live streaming is easier with the phone screen in this screen recorder.
Important Features
You can record any type of webs, games, tutorials, apps, and more.

Live Streaming is possible with Facebook, YouTube, Twitter, and other social media.

This app lets you add face cam reactions that you can get with the recordings.

It also lets you crop, trim, or edit the videos with easy functions.

When you need to add comments, the app allows audio commenting.
Pros: You can store your recorded videos to the camera roll. Plus, the recordings are shareable on social media platforms and YouTube.
Cons: This app doesn't support clip editing or frame.
6. Record.TV: Screen Recorder
---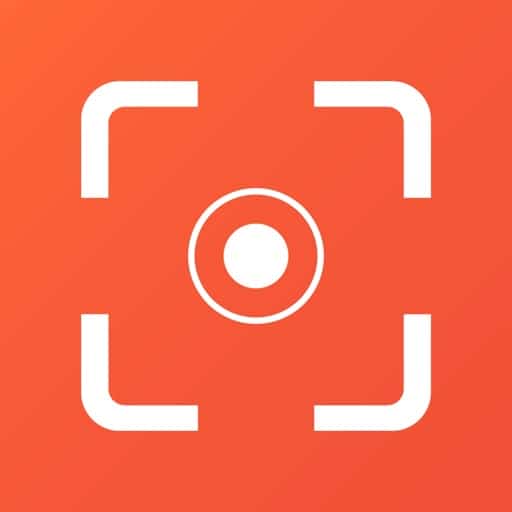 Enhancing screen recording quality is promised in Record.TV, Screen Recorder. You can get started with 2 easy step guidelines right after you enter the app. With this reorder, you can demonstrate a task to anybody or send your game playing expressions. Unlike other Screen Recorders for iPhone and iPad, you will get to add the audio commentary.
Furthermore, whenever you need the recordings on your own computer, you can export them using wifi or other apps for additional editing purposes. The app is available in different languages like Japanese, Chinese, Korean, Spanish, German, Swedish, etc.
Important Features
There are a lot of video filters that you can use to improve your recordings.

The app allows users to edit the videos with trimming and rotation facilities.

It will record the entire screen with iOS global screen recording API.

In this app, you can share a file of recordings using different social media and export using email or AirDrop.

This supportive app will let you enjoy access to all the records easily and organize them.
Pros: This app is best for gaming sessions, demos, or video tutorials. Additionally, you can add personality through the video reaction feature.
Cons: You may face some complications while cutting the videos with the app.
7. Display – Screen Recorder App
---
To record the display of your Mac, you should always prefer the most flawless screen recorder. Display, Screen Recorder App comes just to do so. However, this versatile screen recorder is mostly suggested as you can use it on your iPhone and iPad beside your Mac and synchronize it through all the devices at a time.
This app will work perfectly to take classes, give instructions, or show your gaming time. Also, it has an immaculate interface, and you can use it for free. Let's see what's more this app will offer.
Important Features
Quick and easily recorded video trimming and editing options are available.

You can use Email, Airdrop, or other social media and sharing apps to export or import a recorded video file.

The audio quality is very well, and you can add a speech reorder to add your comments to the video.

A Little face cam option is also available here so that you can add your face reaction with the recorded video.

Organizing, renaming, and deleting video files is very easy with this app.
Pros: You can pay a little money to get the premium version with HD quality video export and a commercial-free experience.
Cons: Some users face a few technical problems with the iPad.
8. TechSmith Capture
---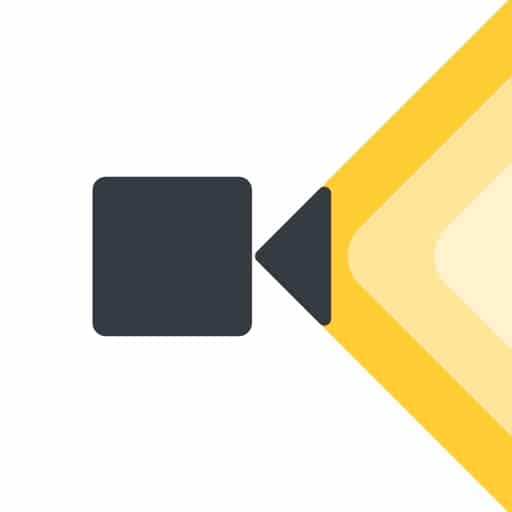 Well, if you are determined to use a screen recorder for your iPad, TechSmith Capture will be the best option anyway. This is a very flexible app specially developed for iPad screen recording though it works flawlessly on iPhone too. Initially, you can just start recording the screen with a few taps.
You can use the pencil or marker option on the video, and adding your voice is also very easy here. But the best part of this app is its user-friendly interface, and you can enjoy it completely for free. Even there's no option for the paid version. And it has so many functions to offer also.
Important Features
This app uses the iOS system's global recording APIs to record long video files.

There are lots of editing and trimming options available here.

You can export and import video files using any of the popular social sharing apps.

One tap screen recording option will let you start recording instantly.

You can use some functions like pause, mute, renaming, organizing, etc.
Pros: With a stable WiFi connection, you can transfer videos to Camtasia and Snagit using this app.
Cons: The audio option of this app is not compatible with iMovie.
9. Screen Recorder + Video Editor
---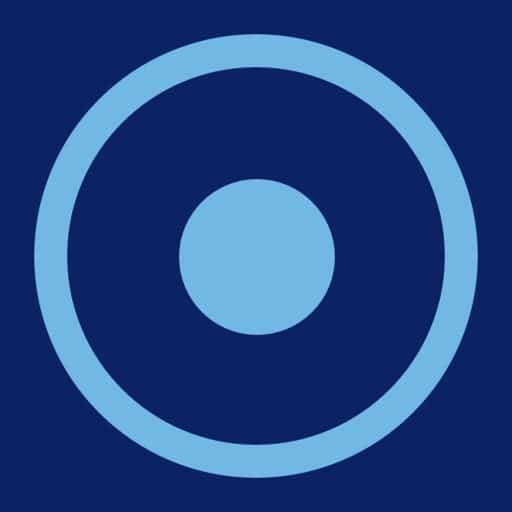 Screen Recorder with Video Editor is another screen recorder for Mac and iPad with professional-grade tools. It is free to use and requires in-app purchases to use the premium features. Additionally, it works smoothly on all types of Apple devices and great for making tutorial videos and walkthroughs.
The built-in editor comes with various video editing features like trim, crop, cut, and filters. It provides a very user-friendly interface, which gives it superior accessibility. Moreover, it comes with FaceCam features. The following features will certainly encourage you to get it on your device.
Important Features
It offers super-fast operations and buttery smooth touch responsiveness.

Users can add custom texts, captions, and stickers in the videos.

There are no time limits for the recordings, and users will be able to record narrations in audio format.

This app includes native support for social platforms and provides advanced video sharing facilities.

It allows merging multiple chips or videos.

The navigation system of the app is highly optimized and comprehensive.
Pros: It includes superior privacy control features, such as blur overlays. Users can add music from external sources and use custom filters.
Cons: Some users did not like the management system of this app.
10. Screen Recorder
---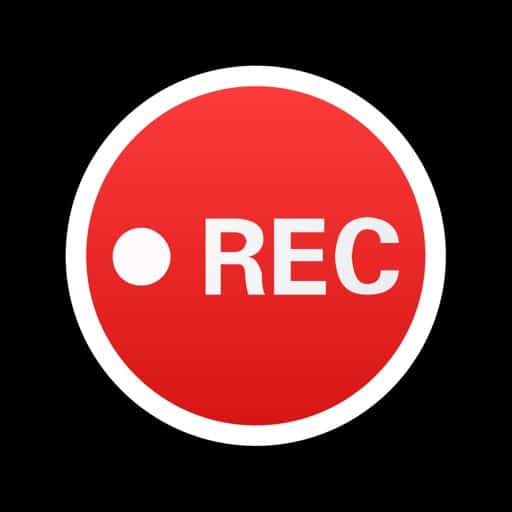 OCO Inc. brings Screen Recorder l, though it is the last one for today, it is by far among the best screen recorders for iPhone and iPad. It is free to use while including in-app purchase facilities. Besides, this app includes FaceCam features for recording reaction videos or academic analysis.
Users will be able to choose different resolution settings and file formats within the app. Moreover, it operates on the iPad and iPod touch without any support issues. Check out the following features to know more about this app.
Important Features
It supports system audio and microphone input simultaneously.

Users can trim the recorded files and use numerous formats according to their needs.

It allows instantly broadcasting on the internet and supports popular social apps natively.

Users can import video files from external sources and edit them on the app with ease.

This app allows adding reaction clips and additional sounds on the screen while recording.
Pros: It offers a very familiar and minimalistic app interface. Users can record anything from the screen, from games to web scrolling.
Cons: It might impose the subscription packages as a dire need for the users.
Our Recommendations
---
I must suggest you check all the single details of these apps before choosing one because you are aware of your needs more than anyone else. We tried to provide important info about each app briefly. You should especially check the pros and cons option to learn if the app is appropriate for you.
However, if you are looking for a screen recorder for iPhone, then you should try Record It and Go Record first. For Mac, you can try DU Recorder or Display. And TechSmith will be the best screen recorder for the iPad. Hopefully, you can now easily choose one to try.
Finally, Insights
---
For professional live streaming gamers and online office instructors, a screen recorder for iPhone, iPad, or Mac is a must. I have mentioned 10 apps, and you can easily choose one to install. I can assure you that there is no way any of these apps will disappoint you. Still, if you found any issue, you can be aware of the other views about it.
You can also inform us about the many other screen recorders you used, and they are better than these apps. You know that we are always interested in learning new apps. However, it's time to go. Wait for us to come with something new to discuss. Thank you for staying with us.