Among the Linux system users, Mozilla Firefox is one of the most popular browsers. But Firefox contains the telemetry function that records and transmits data from inaccessible sources to an IT system of different locations. It is a function for data monitoring and analysis. That's the fact why most users don't like Firefox. However, using a Firefox fork can let you enjoy safe browsing without this telemetry function. If you are looking for such a fork for Firefox, LibreWolf can be your best option for Linux.
Most of the popular forks don't have the Telemetry feature or contain the seal of approval of Firefox. However, recently, I have learned about LibreWolf, a telemetry-free fork and then give it a try.
So, how way my experience? That's what I am going to share in this content. This content will tell you what feature I have found in LibreWolf and how did I install it. But first, I would like to give you a proper introduction to Librewolf.
What is LibreWolf?
---
In a sentence, LibreWolf is an independent Firefox fork. The developers designed it for the best user experience, privacy, and security. Generally, LibreWolf will ensure top-most protection against fingerprinting techniques and tracking.
Also, LibreWolf comes with an improved security setting, no telemetry function, and annoyances. Besides, it disables anti-freedom features as well. So, if you don't want the distracting features of Mozilla Firefox for private browsing, LibreWolf is your must-have.
LibreWolf also ensures you a safe web experience, and you don't have to tweak anything for that. Unlike most other Firefox forks, LibreWolf focuses only on the best private web experience. It has been eventually updated on a regular basis.
Now, let's get to the point. What are the unique features I found on LibreWolf? Well, I have made a list of features that helped me differentiate it from other forks. Check out the features right below.
Features of LibreWolf
Removes the codes that are associated with telemetry transmission.

It also removes built-in add-ons that integrate the pocket service and submit crash reports. 

This safe Firefox fork comes with an ads and scripts blocker – uBlock, and the default search engine is protective strongly.

It disables WebGL by default to block all the indirect user authentication.

Offers an optional set of add-ons that includes Bitwarden, uMatrix, NoScript, etc.

This fork is always installed in a separated directory, and also, it is not associated with the Firefox profile.

It comes with private search providers like Qwant, Searx, etc. Additionally, it enables HTTPS only on the default mode.

Provide you with a safe browsing experience with no sync, no 'add to pocket' option, no sponsored shortcuts, and no recommended content.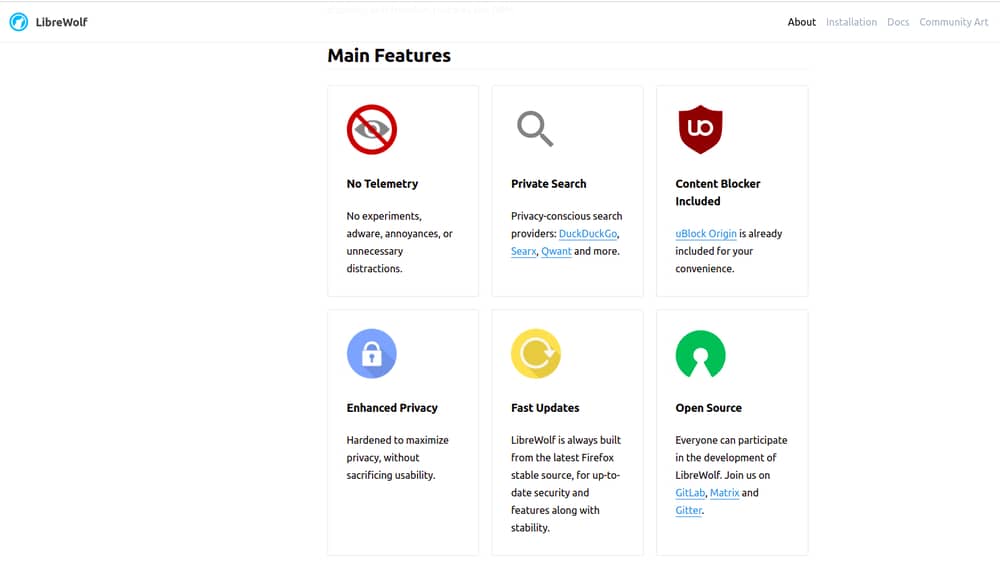 So, all you get in LibreWolf is a clean and minimalist web experience where you will have the top-most privacy. To ensure an extra action of security, LibreWolf will ask you to clean the cookies and history when you will exit from the browser.
How to Install LibreWolf on Linux?
---
Are you still not interested in using LibreWolf? I don't think so. However, if you are interested, I can help you with its several installation processes. However, I installed it using the appimage package on the terminal.
$ wget 

https://gitlab.com/api/v4/projects/24386000/packages/generic/librewolf/94.0-1/LibreWolf.x86_64.AppImage




$ sudo chmod +x LibreWolf.x86_64.AppImage




$ ./LibreWolf.x86_64.AppImage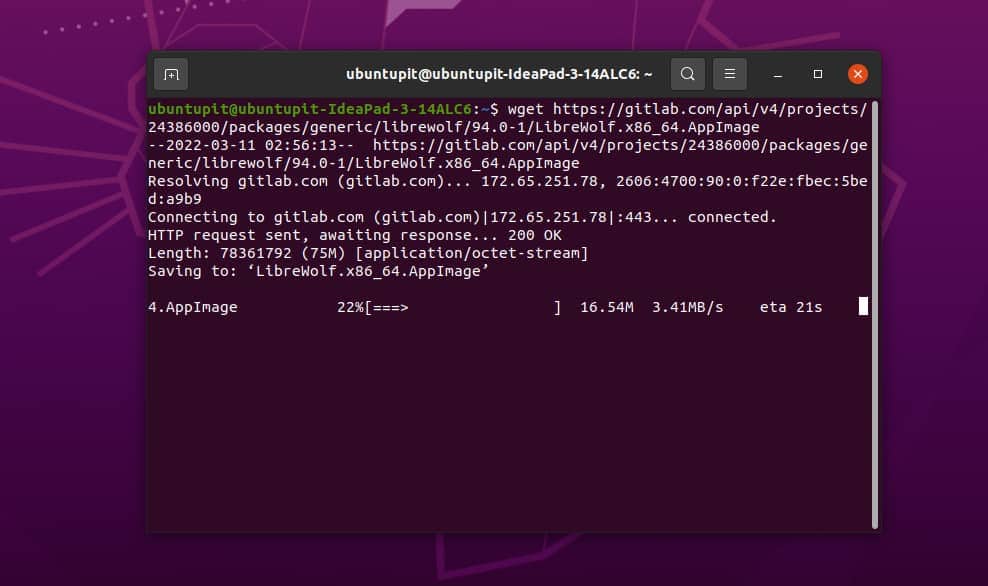 Alternatively, you can use the Flathub package to install LibreWolf on your system. For that, run the below command on the terminal and press Y to execute permission. 
flatpak install flathub io.gitlab.librewolf-community
Also, you can try the AUR package if you are using Arch Linux. You will get the package on the GitLab page. 
And finally, it is the most legitimate way to install the app on your system. You should just follow the commands given by the official site of LibreWolf.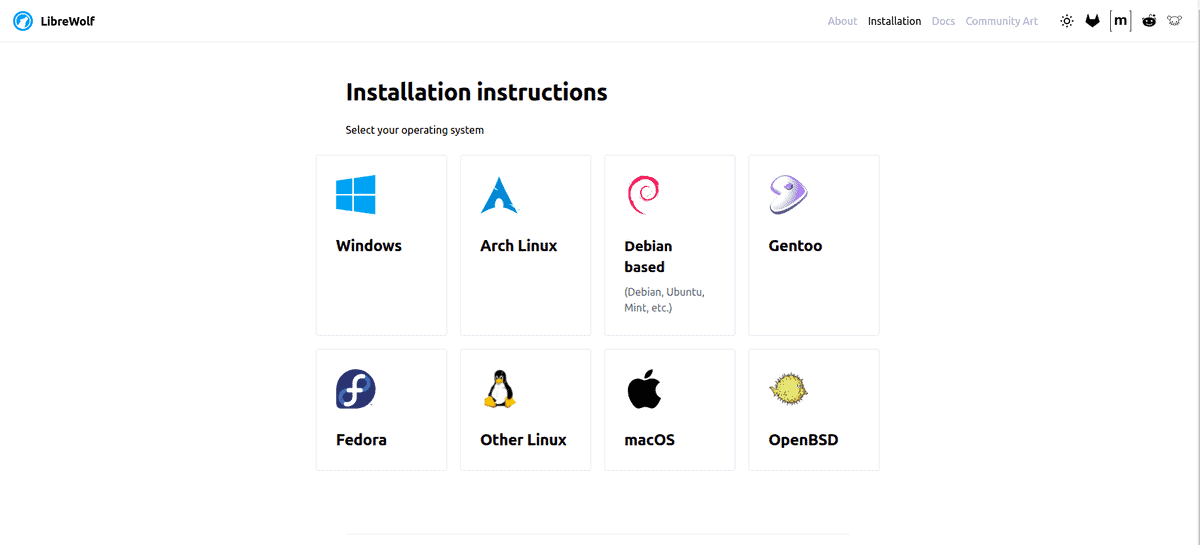 So, these are the possible ways to install Librewolf on Linux. Using LibreWolf is not anything difficult. It's exactly the same as how you use a browser. However, LibreWolf provides regular updates, but you have to install the updates manually.
Finally, Insights
---
From my firsthand experience, this browser deserves a try. It is safe, simple, and clean. So, if you really wish to have a clean web experience without taking anything or the telemetry feature, LibreWolf is your must-try. But it would be great if it provided auto-updates and was available on Snapcraft and Ubuntu Software Store.
However, what is free Firefox fork provides, is no less than my expectation. So, share your experience of using this open-source Firefox fork if you are planning to use it. I will wait for your feedback. Thank you for your patience and time.