Most of us know how to type using a keyboard but still don't have satisfactory typing skills. Actually, it is not that much easier to control the movement of all 10 fingers at the same time, even without looking at the keyboard. Only practice can help you in this case. And you must know how fast and accurate typing is essential in this technology-based era. However, I am here to help you increase your typing skill by recommending some useful typing tutor software for the Linux platform. Hopefully, these applications will help you to be a pro typist. 
Best Typing Tutor Software for Linux
---
It is not actually very easy to find software that is worth to be appreciated in the mission of being a pro typist. But you can get applications of different types. Some will appear as games, while some include various special technologies. But I can assure you that all of them are equally useful to make you an advanced-level typist. 
1. Tux Typing
---
First of all, I want to introduce you to a Linux typing game, recommended especially for kids, which is known as Tux Typing. We know that, in most cases, kids get it more problematic to type fluently.
This is why the software developer launched this exciting type of tutoring game which will make your kids learn to type fast in the name of the game. Even the kid won't understand when he learns to type this fast. Want to know how it works? See the features list below.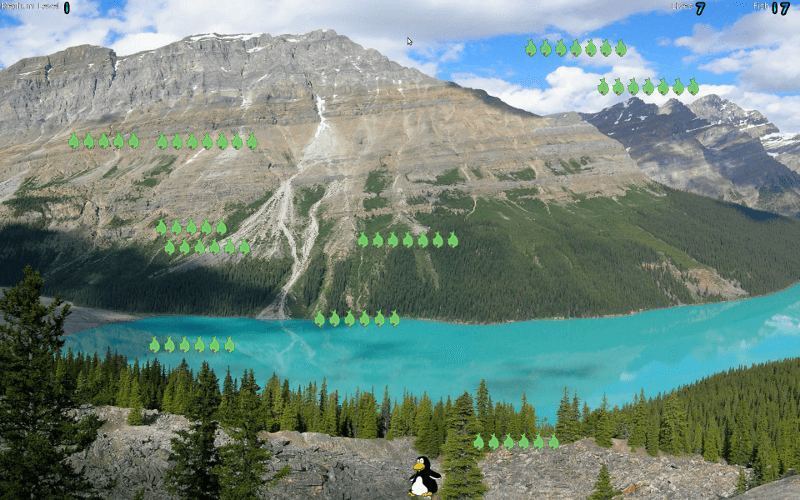 Important Features 
This application supports multiple languages to learn to type those languages. 

It includes two different types of gaming modes which are the Fish Cascade and Comet Zap. 

The modes of the game involve typing phrases and sentences, reminding the timing and accuracy. 

It is a cross-platform supported typing game. 

The games are exciting and include lots of difficulty levels to make them more challenging. 

Kids and adults can enjoy the game and develop their typing speed. 
2. Klavaro
---
If you want to improve your typing skill in the simplest way, then Klavaro will be the best Linux typing software for you. It is actually a typing tutor software that works best in Linux. It is very useful and always focuses on your typing skill with speed and accuracy. Also, this stunning software holds many exciting features, which will be very helpful in your mission to be a typing master.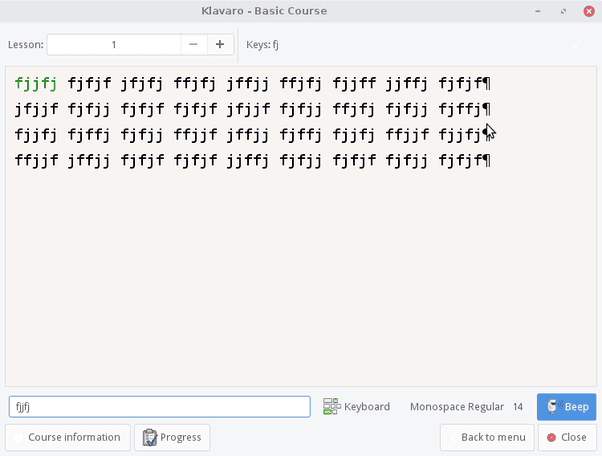 Important Features 
It has a strict focus on the accuracy of your typing. 

It works well to enhance the speed of your typing process. 

This application works both on Linux, Windows OS systems, and other platforms. 

It includes voice instructions to help beginners. 

It will provide hints when the beginners take too much time or fail to complete the words. 

There are a lot of lessons and practicing missions to improve your typing skill. 
3. GNU Typist
---
Next is GNU Typist, a free and cross-platform supported typing tutor software specially designed for Linux. It is very useful as it includes all the techniques to improve your typing skill. This eminent application gathers a handful of interesting exercises for the users that will help them to type fast and accurately. Again, this app is launched by GNU General Public Licence, and it is also known as Gtypist.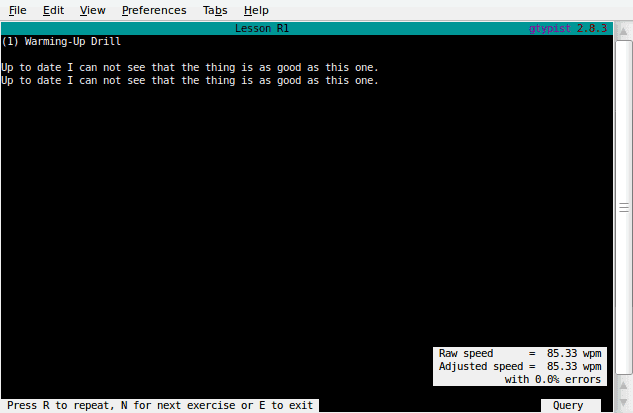 Important Features 
This useful application is compatible with all operating systems. 

It supports almost all languages and internalization. 

This software includes a good number of tutorial systems to increase your typing skill. 

You can modify the tutorial systems in accordance with your needs and test. 

It contains an interface with an arrow key-based menu. 

It is very much perceivable, and the exercises are very effective in making you a pro typer. 
4. KTouch
---
Meet KTouch, another eminent typing tutor software launched by KDE Educational Project. The main focus of this application is to make you a pro typer. This cross-platform supported typing software works best in Linux. It doesn't mean the other platform can't get help from it. However, to train you in your mission to be a typing master, this software uses a lot of useful systems. You can have a glance over the systems here.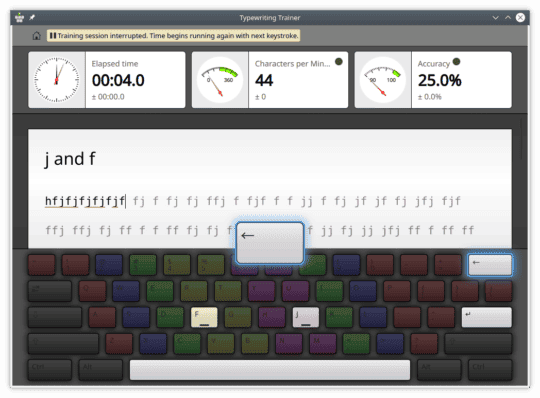 Important Features 
It's a free application that is mainly moderated under the GNU General Public License Version 2.

You can use your own keyboard layout as it supports almost all types of keyboard layouts. 

Supports multiple languages. 

It always inspects your typing progress, including speed and accuracy. 

Finds all the possible typing mistakes you can make and informs you about them in advance. 

It includes lots of levels that you can go through only if you have developed your typing speed and accuracy. 
5. Keybr
---
If you want to try the most sophisticated web application that will be the best teacher for you in your mission of being a pro typist, then say hello to Keybr. This software is made with the latest technology that comes with a touch of muscle memory sense. Just like a pianist automatically plays the instrument, it will help you type without looking over the keyboard. So, if you think it is interesting, look over its features first.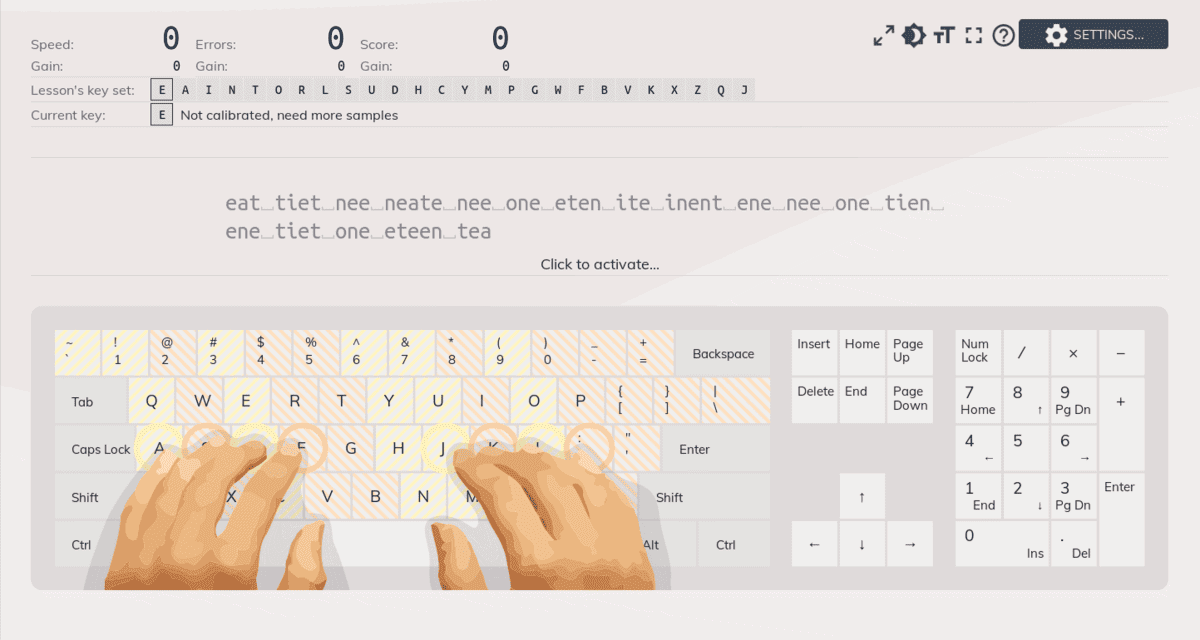 Important Features 
Calculate the speed and accuracy as well as your progression of typing. 

Supports multiple keyboard layouts and different languages too. 

While training, this application provides words to type with the phonetic rules of the particular language. 

Provide words in the phrases with the keys you have found problematic the most so that you can get it easier soon. 

This software contains sufficient typing tips, challenging exercises, and systems with beautiful UI along with a sophisticated algorithm. 
6. TIPP10
---
Next is TIPP10, a stunning and useful typing software for Linux. It is an open source, and multiple platforms supported typing tutor that has 10 fingers sensibility to help you learn fast and accurate typing with all of your 10 fingers at the same speed. However, you can use it either from the direct browser or after installing the software. But it is better to have the full version software. Let's see how it will help you.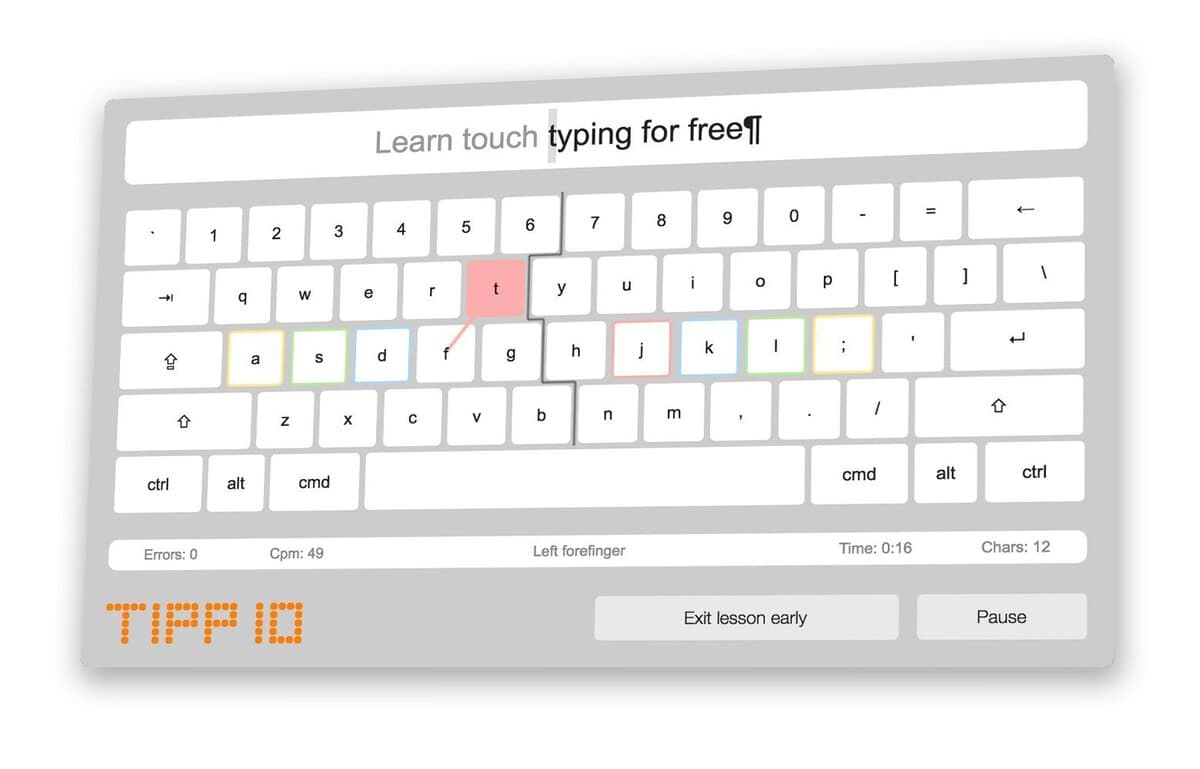 Important Features 
This sophisticated touch typing software will provide lots of systematic ways to improve your typing skill. 

All your mistakes will be dictated, and then exercise with those hints to help you type with no errors.

The software is very easy to use because of its user-friendly interface. 

You can use your own text to set the exercise and also to practice. 

Includes some gaming modes to practice typing. 

Supports multiple languages and keyboard layouts. 
7. Typing.io
---
Say hello to Typing.io, a very useful typing tutor software for Linux users. Even users of other platforms can also use it to improve their typing skills. It is safe and very easy to use because of its user-friendly interface. Again, this software is very good at providing lots of effective lessons and exercises that will make you a skillful typer. The other things about the software are listed below in short.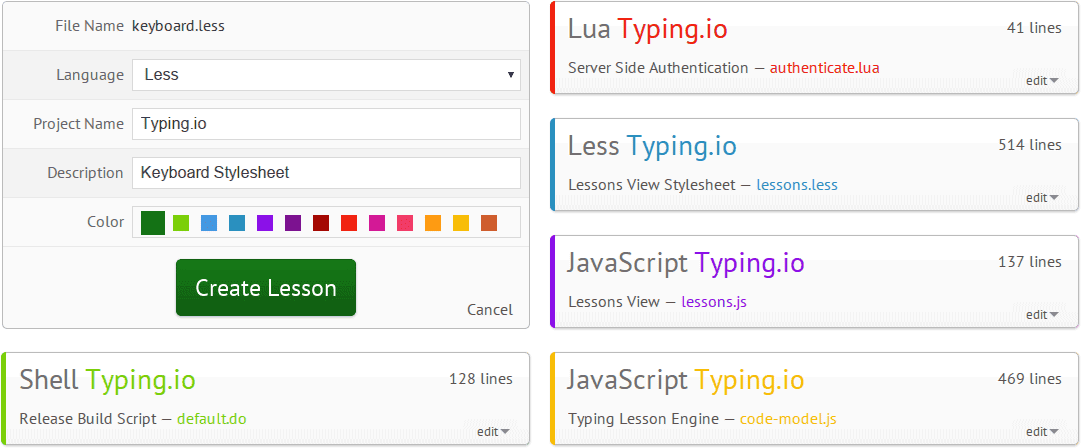 Important Features 
All the lessons of this software are based on the codes of the open source. 

The lessons will allow you to practice typing fast and accurately with a sequence. 

The keys to this system are uninflated WPMs and realistic exercise. 

Includes very helpful code compilation tools. 

Inspects your progression and will provide exercise accordingly. 

The program includes short-term speed to make you fast than before. 
8. WPM
---
We have already discussed a lot of typing software for Linux, but now I will show you a terminal-based program for improving your typing speed – WPM (Words Per Minute). This simple and intuitive Unix terminal program depends on standard python libraries.
Important Features
There are more than 4900 quotes in the program database, which have been taken from typeracerdata.com.
Provides low typing latency.
When you first strike any keys, the time starts counting.
It darkens the completed text to help you focus on the next word typing.
Simple and can be launched quickly.
9. Speedpad
---
You can also play another game you will enjoy in your free time and get help improving your typing skill. It is Speedpad that mainly focuses on typing speed and accuracy in a gaming environment. Both adults and children can enjoy this typing game and unconsciously get great typing skills. However, you can glance over the features of this game here.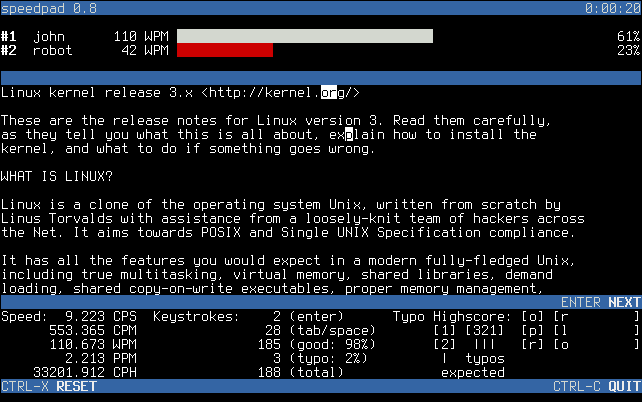 Important Features 
Both beginners and advanced-level typists can play it with the same excitement. 

It supports multiple matrices, keyboard layouts, and languages. 

To enjoy it, you need to have phyton 2.7 or later. 

Arbitrary texts are given to practice typing. 

It will record all your typing progression levels to show you the correct statistics. 
10. Typespeed
---
Finally, it is Typespeed. The last typing tutor I am recommending for you if you are a Linux user. Just like the other applications, this one is also very easy to use and set up.  It is like a game that will show you the easiest ways to improve your typing skill, increase your speed, and finally decrease error typing. That's not all. It has many more things to impress you. Have a look below. 
Important Features 
Challenging levels are given as a way to exercise accurate and fast typing. 

Flying words will go from left to right, which you must type as fast as possible. 

The scoreboard will be shown as motivation. 

There are lots of default rules that you can modify in accordance with your test. 

Playing with the multiplayer mode is also possible here. 
Final Thought
---
Finding a helpful typing tutor for Linux perhaps has become very easy for you right now. Either you can enjoy a game or go with some special features of these applications. But I am pretty sure that whatever you have selected from here will appear as a great thing and will result in making you a pro typist. If you love playing a game, try tux typing or Speedpad. Otherwise, GNU typist or klavaro will be the best. Hopefully, you now have no confusion left. 
If you need to know something else, just let me know. Also, stay tuned for your valuable feedback. Thank you for staying with us.