Remember arcade gaming? Super Mario, Pacman, Donkey kong, Space invader? How 80 to 90's generation can forget these! These are our childhood, our love-our life, time went by but we still have these game in our memory cells. You may have Xbox, PlayStation or maybe smartphones to play games but I bet if you have a chance to play these arcade games you will run for it.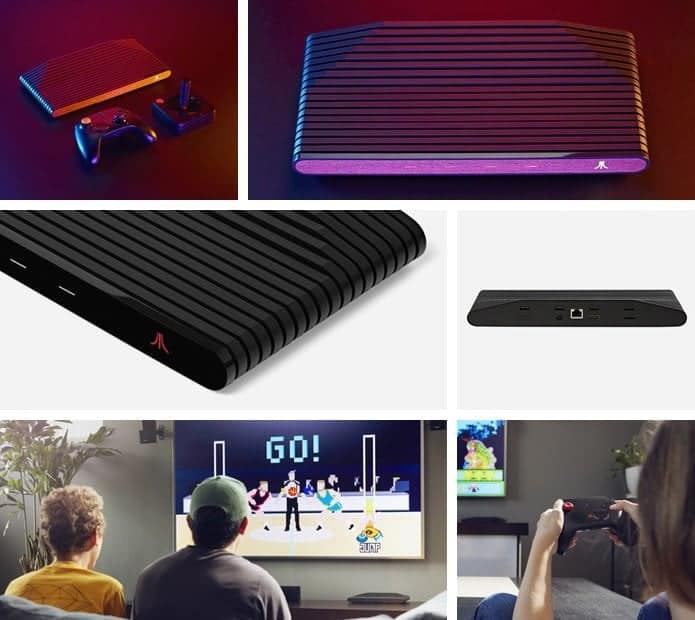 As a Linux lover we were kind off locked up with few games but our hearts still want these nostalgias. For us we have a present from IndieGoGo's Atari VCS, a crowdfunded project for arcade game lover especially for Linux, yes you heard me clearly, only for LINUX!
Finally, It's Here
---
This nostalgia machine was announced to bring last year. But we missed several schedules, we even thought it was just a hoax! But finally, our long waiting gives beautiful dividend! The device is available for the preorder on their site. This device is coming with the retro design and even with those retro rubber handle and joystick.
The best thing of the Atari VCS is it's not only for arcade game device, you can also play online streaming game services like PlayStation or Xbox! What a machine for gamers! But you would love to see the Ubuntu OS in the console!

Atari VCS Specification
---
This nostalgic machine won't only bother you with nostalgia but also keep you busy with current 4K UHD games likes Tomb Rider game. So don't think it as an emulator, it's a proper gaming machine with old and future! Under the simple stunning device, you will get
CPU: Bristol Ridge A10

GPU: Radeon R7

RAM: 4GB DDR4

Storage: 32GB eMMC, SD card slot and support for external HDD

Connections: HDMI 2.0, 2.4/5GHz Wi-Fi, Bluetooth 5.0, Gigabit Ethernet, 4x USB 3.0

HDCP: HDCP 2.2 compliant

Operating system: Linux OS based on Ubuntu (Linux Kernel 4.10)

Microphones: 4 front-facing mic array

Screencasting: Yes

Power: Low TDP architecture

Weight: 1.36kg

Dimensions: 368.3 x 134.6 x 40.6mm
Atari says the teamed up with AMD and made special cheapest for the Linux user. Based on AMD's bristol ridge APU and Radeon GPU you can easily play an arcade game and super faster streaming games. Atari says this device can capable of not only 4K resolution but also handle HDR video and cope up with 60fps videos.
If you are not happy with the internal storage, you can add a USB hard drive or even SD card. Oh, let's not forget its not a cable tangling device, it got built-in dual-band Wi-Fi, Bluetooth 5.0, Ethernet, plus 4 USB 3 ports and HDMI out. Get bored with gaming? Get update with Linux sandbox and make your personal device again by using ubuntu's other supports.
Games in Atari VCS
---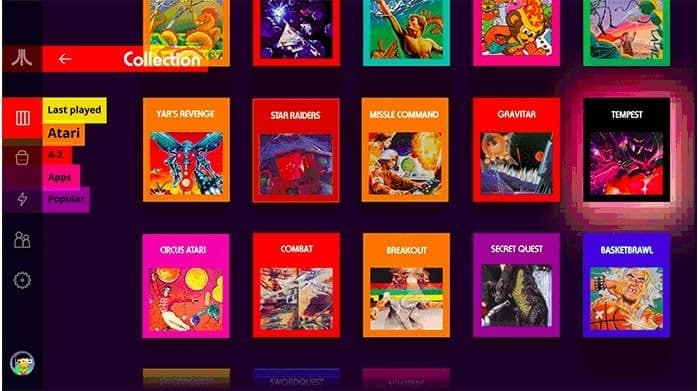 For gamers like us, we will have a special place to get the retro games called "Atari Vault". It will have more than 100 classic arcade games. Our childhood favorite Steroids, Centipede, Breakout, Gravitar, Pac-Man, Kaboom, Laserblast -all are here.
This device is specially developed for all gamers. From older nostalgic people to young speedy online streamer all will play with the device, Atari says so. Finally, our dream of nostalgic games is here!