In comparison to different Android gaming genres, MOBA is a newcomer. But this short time of presence is enough for this extensively exciting game to get immense popularity. However, MOBA is the short form of a long-name gaming genre known as Multiplayer Online Battle Arena. The uniqueness of this game lets you enjoy fighting on the battlefield side by side with your friends though you are staying far away from each other. It's like maintaining a connection without friends in the gaming world. If you love to try one, it should be one of the best MOBAs for Android. Otherwise, you may not find the true excitement of playing these games.
Best MOBAs for Android Device
---
We played a good number of MOBAs available on PlayStore, checking their reviews. But all of them didn't seem to be exciting enough for sure. Still, some have good reviews; there are poor performances in graphics, sounds, strategies, or cost. Even some are not from this genre though the names include the term MOBA. After long research, we came to a point when we found the 20 best MOBAs for Android, and here I am going to tell you about those true MOBAs. Keep your eyes on the details to find the best one for you.
1. Mobile Legends: Bang Bang
---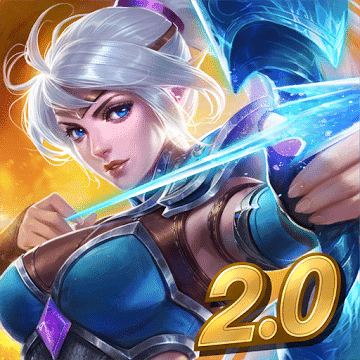 Moonton brings out their classic free-to-play MOBA called Mobile Legends. It is one of the most popular competitive multiplayer games for Android. The game features stunning graphics and HD sound effects. You will love its gameplay and smooth controlling system. It features exciting 5v5 battles with real opponents in the extensive MOBA maps. The game includes an in-app purchasing section for a quick boost in the walkthrough, which is completely optional.
Important Features
The game's controlling system is widely accessible, and players can master it in no time.

You need to join a team and improve your teamwork to win against the enemy leagues.

It offers a fair play environment with real gaming skills and real-time actions.

The game offers a smart function to maintain your game progression with AI assistance.

There are lots of legendary heroes to collect—team up with friends and fight in different matches.
2. MaskGun Multiplayer FPS – Free Shooting Game
---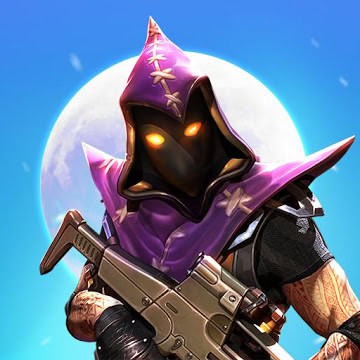 If you like PUBG, then you will love MaskGun Multiplayer FPS. It is one of the best MOBAs for Android. The game is optimized for both phones and tablets. This is an action game with a highly competitive multiplayer environment backed up by a huge gamers community. It features beautiful in-game environments, realistic sound effects, and stunning MOBA maps. The game utilizes its own custom game engine and consumes relatively low battery power.
Important Features
The game is free to play with an optional in-game purchasing facility.

You will enjoy its 3D graphics along with a first-person shooting experience in different game maps.

Make your own clan with friends and compete with other teams in the global clan events.

You can customize your gears and outlook as your style of gameplay.

The game features lots of challenging missions and regular updates from the developers.
3. Arena of Valor: 5v5 Arena Game
---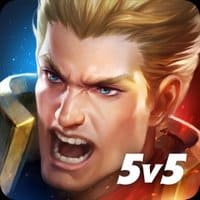 Tencent Game has come with another MOBA that you shouldn't miss, and it is Arena of Valor. You can now enjoy the battle against your friends in the deep jungle. The real-time classic 5v5 combat will be no joke, and you have to be intelligent and skilled to bit your friends.
But if you manage to learn the gaming tactics properly, you will be the legend in the arena. Then, you can command all the strongest heroes and make a great and unbeatable team with them.
Important Features
It's a free game, and there is no option for in-app purchases.

The battle time is not more than 10 minutes.

You can make a fierce team with your friends and win the boss battles.

Besides 5v5 combat, you can join 1v1 and 3v3 combat battles with your friends too.

Like an adventure game, you can explore jungles, fields, lanes, towers, etc.

Ride more than 40 fierce horses to explore the area.
4. Heroes Arena
---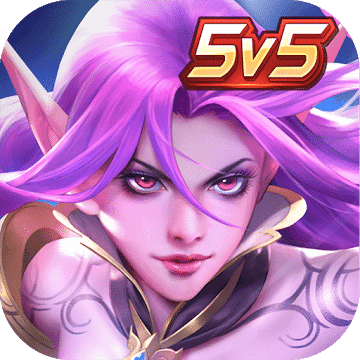 Heroes Arena is another MOBA game that will let you engage in combat with the legendary heroes and also with your friends. This free Global 5v5 mobile game is designed for smartphone use, and high definition graphics are used to bring maximum resistivity.
However, you can enjoy multiplayer PVP action combats with 1v1, 3v3, and 5v5 playing modes. You can also team up and communicate with other players and your friends using the in-game chat box and meet new people.
Important Features
It offers real-time online PvP gaming with three different game modes.

Includes a very simple interface and smooth controls.

Players of different countries have joined this game, and it will show the players in the region too.

You can also communicate with players of other countries as it will translate the message speech for you.

All the battles will be automatically recorded and saved to enjoy them later.

More than 20 different ancient heroes are there available, and you can play their roles.
5. Onmyoji Arena
---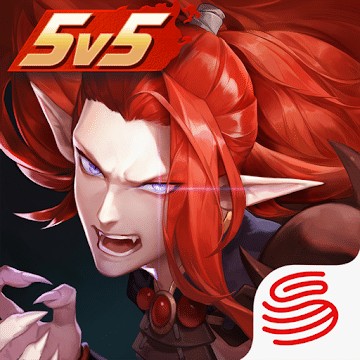 Onmyoji Arena comes with the greatest open fight platform for online multiplayer games, where you can challenge players from the corners of the world. Debuted by the new Ninja Shikigami Hakuzosu, this game has gained wide popularity around the world and gets its name in all the list of best MOBAs for Android.
In the new Hazama gameplay, you get engaged in hardcore combats with legendary Japanese aesthetics. All the characters of this game are developed with references to original historical works, and they will amaze you in no time.
Important Features
You can connect with the top players from different countries of the world.

Very clean graphics with mode-changing sounds and visual graphics.

Let you create your own team or join in other clans for a group battle experience.

You need a wifi connection to play this game.

You find different weapons and power-ups to improve your skills.
6. Vainglory
---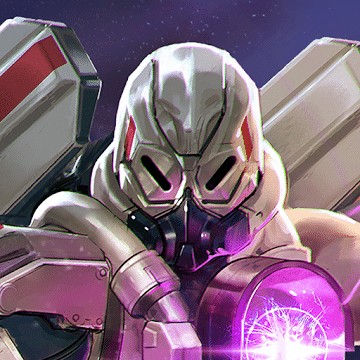 Vainglory is widely known as an award-winning MOBA for Android gamers. This cross-platform supported war strategy game is designed with excellent mechanical skills alongside extensive and strategic depth. But the best part is its PC-like graphics and visual effect that won't leave you not being addicted to it. You can challenge players in the 5-minute BRAWLs or a full 5V5 battle arena. Both are challenging, and you can't take it sillily because it's not very easy to be the master of it.
Important Features
There are 48 legendary heroes with whom you can build a combo team.

An expansive and rich map will show you the areas of the gaming world that you can conquer.

Enjoy powerful bonuses and different abilities with an overdrive system.

Let you communicate with people of other countries and languages to show you the translation of their speech.

Five minutes of brawl mode will be more fun and exciting than the regular battle game.
7. Heroes of Order & Chaos
---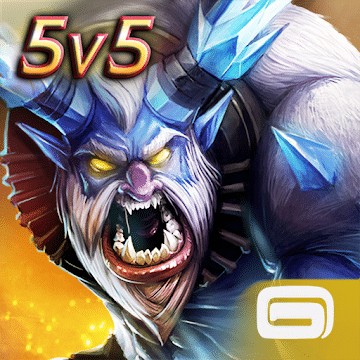 You can team up with your friend and fight with the enemies side by the side of team members in the ultimate MOBA game, Heroes of Order & Chaos. Unlike most of the common fighting games, this one is full of fear and terrific battle experiences.
You can get engaged with fast-paced and real-time battles with players around the world. Here, you can join the honored ranks being the most powerful champions and show your fighting skill. So, are you ready to join the battle and experience something new?
Important Features
Over 50 different heroes and wizards are available to fight for you.

You can scout the expansive map and explore the world with a 3D environment.

Exciting visual effects and music.

Let you rule the world of Haradon only when you will increase your strategies and develop teamwork.

You can enjoy live battle shows of other players too.
Download
8. Heroes Evolved
---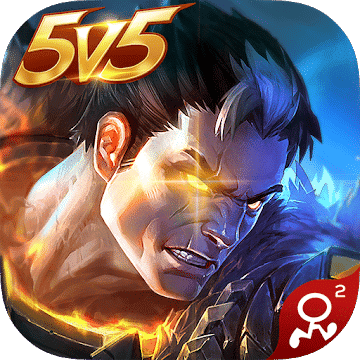 You can also try another fiercely competitive battle game where you can beat your friends too. Try Heroes Evolved for the best mobile MOBA experience. There are tons of legendary heroes' characters, and you can choose any from the collection to play the role of. All those heroes come with special abilities, and you can use them to win over other players. Battle strategies, skill, teamwork, and intelligence are the only solutions for making a big move here.
Important Features
Take roles of more than 50 legendary characters and enjoy different stories each time.

You can enjoy two different modes of battles: Super serious and super whacky.

You can unite with your friends under one banner and fight side by side.

Find deadly precision to unleash your skill and power.

You can customize the heroes using expansive gear lists.
9. Modern Combat Versus: New Online Multiplayer FPS
---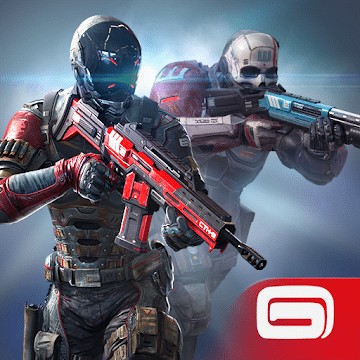 Modern Combat Versus is a popular FPS game with MOBA experience and stunning graphics. It is free to play and features a modern multiplayer platform. Play as a team of agents in the 4v4 multiplayer battles. The game includes occasional ads and supports Google's achievements. It offers a seamless controlling system with quick navigation. If you are into action shooting games, this online team-based FPS will impress you.
Important Features
There are more than 17 different agents to play with.

It offers outstanding visuals and realistic sound effects along with its next-generation game engine.

You can create your own team or join other clans in the online multiplayer.

It offers a multicultural game environment with players around the world. Join in live tournaments or random lobbies as you like.

You can choose different weapons and customize their colors and designs.

Team up your agents with numerous costumes and skin designs.
10. Survival Heroes – MOBA Battle Royale
---
Meet another MOBA battle Royale with the best online multiplayer battle excitement. Survival Heroes is like a big collection of heroes; you can take the role of and fight against other supernatural beasts. Here, you have to pick up your first weapon and start fighting with others.
The more you will play this game, the more you will learn skills and power-ups. Thus, you have to show your skills and get the highest place on the leaderboard. But you have to be careful of the mist and bush that can kill you instantly.
Important Features
You don't have to buy gear as you can earn it by improving your skills.

30 different types of distinct weapons are there; you can use them in the battle arena.

This game requires a persistent internet connection.

You can choose the level you will start playing from.

There are devastating power-ups like fire power-ups that are available here too.

Its UI is easy to access and comes with in-app ad integration.
11. ShellFire – MOBA FPS
---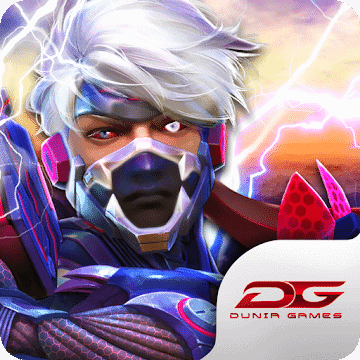 Let's check out the huge online multiplayer community of ShellFire. It is one of the most popular action MOBA games for Android. Before you install the game, you must remember some facts, and one of them is having a stable internet connection. Your Android device must have at least 2GB of ram to run the game properly. The game is stunning in its visual and sound sections. You will enjoy its competitive gaming world with a unique combat system and 5 VS 5 battle mode.
Important Features
It offers the person VS person battles with other players.

The game features several modes; some are escort battles, zombie rush, deathmatches, capture mode, etc.

It requires Android 4.4 or later with Qualcomm Snapdragon 430 or a similar chipset to play the game.

You will have to collect heroes and improve their skill sets and levels to defeat your enemies.

Special events and activities are available with exciting rewards and bonus points.

Join the weekly events and global E-Sport tournaments to become a top-rank player or team on an international platform.
12. PUBG MOBILE – Mad Miramar
---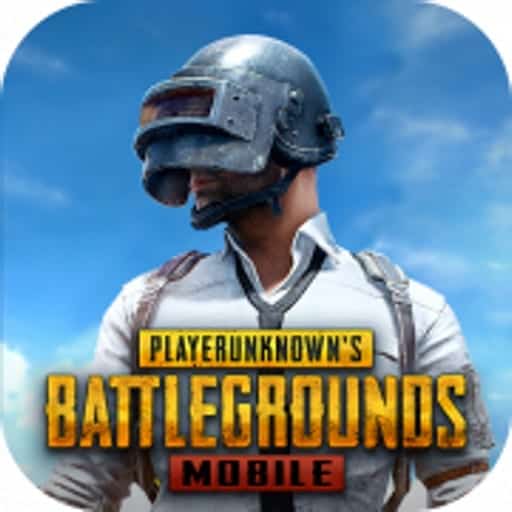 Brace yourself to be introduced with PUBG MOBILE, one of the most popular online multiplayer games for Android. It is also available on other prominent platforms. It is exceptionally versatile and provides full-on freedom to the players. The game gets regular updates and seasons on a regular basis; one of the latest seasons is about sandstorms, called Mad Miramar. The controlling system of the game is buttery smooth; to experience its spectacular game universe, join the PUBG community now.
Important Features
Join the ever-growing gaming world of PUBG Mobile with regular updates and exciting events to complete.

It is completely free to play and features HD sound quality and true 3D in-game environments.

The game area is huge, with lots of different activities and objectives to complete. One can use a variety of weapons, armors, and vehicles as he or she pleases.

You get to choose from first-person shooter and third-person shooter gameplay settings. It features 100 players classic mode, 4v4 team deathmatch, zombie mode, and so on.

Players can exercise in the training sessions; the game provides cutting-edge controlling systems and real-time voice communication with other players.
13. RULES OF SURVIVAL
---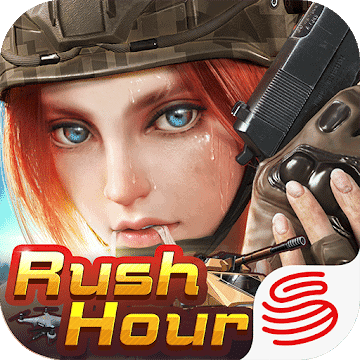 NetEase Game comes with another gem, Rules of Survival. Many people know this game as the best MOBA for Android because of its extensive battle arena missions. Millions of people around the world team up to enjoy this Battle Royale Game.
You will find different types of weapons and shields here and there you have to collect for yourself and your teammates. You have to be careful in finding a safe zone for you when it is battle time. Besides, your war skill matters a lot in the case of this game. Want to know more?
Important Features
This game includes a completely upgradable 8×8 km map where you can find out fighters to make your team.

The extensive map allows over 300 people to engage in the battle at a time.

Different types of protective defense items and devastating weapons will be there too.

You can also enjoy this game with either solo or multiplayer mode.

Find different vehicles, including tanks on different terrains.
Download
14. Legacy of Discord-FuriousWings
---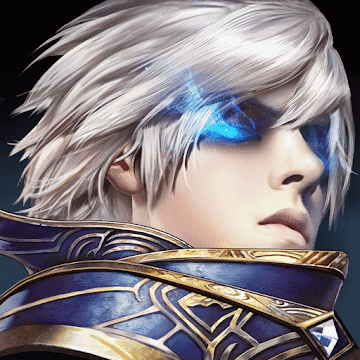 GTarcade has brought another best MOBA for Android with a next-generation action style. It is Legacy of Discord; I am talking about. Well, this game will let you enjoy intense real-time combat with other players around the world. Here, you can take the roles of many ancient gods like the pantheons of Aurora. You can also meet other ancient heroes and learn their stories. Besides, this game is specially developed for smartphones, but you can also enjoy it on your tablets.
Important Features
Join the guild clash battle, where you can enjoy the cross-server battle with 4 players.

Meet ancient gods and learn new war strategies and power from them.

Very exciting 3D graphics with lots of amazing sounds and visual effects.

Team up with your friends to win the epic boss battles.

Hundreds of equipment and weapons are there alongside different power-ups.

Mighty mythical beasts are there whom you can keep as your pets.
15. Knives Out – No rules, just fight!
---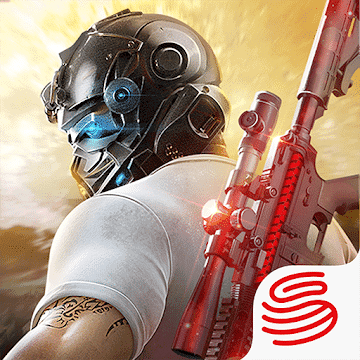 NetEase Games proudly presents another competitive online MOBA game, Knives Out. It is free to play, and the game engine is optimized for both phones and tablets. Play in a team and compete with hundreds of other players in mass battles. If you like PUBG, then it will blow your mind with its excellent gameplay and visual effects. You will have to be the last man standing while defeating enemy teams. It is all about teamwork and combat skills.
Important Features
The game engine is always kept up to date with regular updates and bug fixes.

You will love its smooth controlling system and navigation panel.

There are lots of in-game events and game modes, such as team fights, hundreds of arena, 50v50, etc.

The game offers lots of weapons, gear, and vehicles to play with.

It features fierce and highly competitive gameplay as loads of players around the world join every day.

You can easily communicate with your teammates through chat and live audio.
16. Legend of Ace
---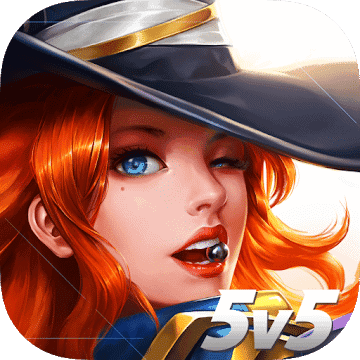 Legend of Ace is another popular 5V5 fighting game that people know more about as LoA. The best part of this game is the item system battle, where most of the games use the card system one. There are lots of legendary heroes with unique war and battle strategies, and you can choose them to take the role while fighting against your rivals.
You can also build up your team in this fast-paced game, and teamwork is essential here. So, you have to make sure that every team member is cooperating and skillful enough to make a good place in your team.
Important Features
Every battle of this game takes around 10 minutes.

The in-game ranking board will show your rank of skill globally.

Let you use powerful weapons like tanks, shooter machines, and others.

You can also communicate with people using the chatbox and meet new people every day.

There are different characters or roles in a team, and each member has to take a role or character to complete it.
17. League of Masters: Legend PvP MOBA
---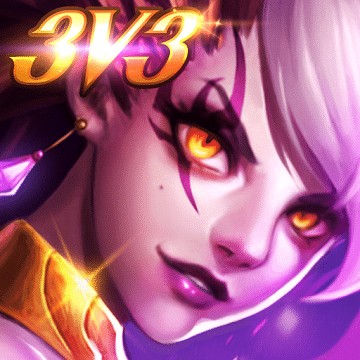 A free PvP game is always fun. And you can now enjoy this MOBA for Android with PvP gaming tactics. For that, you have to try the League of Masters. It is a very popular PVP battle game where you can join lots of championship combats. In these thrilling live PvP arena combats, you can fight against your friends and show them your skill.
Besides, the game will either randomly select players against you from different corners of the world or let you choose your own rivals. Seems interesting, right? Well, let's learn more about this exciting game.
Important Features
It's a 100 Mb game, and so it won't make your phone slower because of too much storage intake.

Without any additional downloading, this game will start very quickly with crystal clear graphics.

The game offers lots of game modes and extensive maps.

With your ultimate team, you can join the 3vs3 battles with other global teams.

5 to 10 minutes of short gameplay.

Offers more than 20 thrilling championship battle wars.
18. Heroes of SoulCraft – MOBA @
---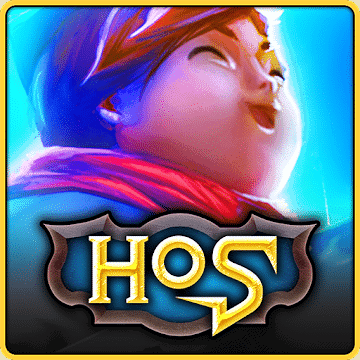 If you love to try an arcade game with a multiplayer online battle arena theme, then Heroes of SoulCraft is the best option for you. You can enjoy those old-time nostalgic feelings playing this game with a twist of modern graphics. This game includes a huge battle arena where combat between angels and demons takes place.
There are different modes of multiplayer battle, and you can join your friends to win the boss battle. Besides, you can be connected with your friends using the in-game chatbox.
Important Features
You can enjoy this game on your Android TV, Tablet, or PC.

Enjoy an extensive gaming experience with the MOGA controller in the HID mode.

If you have an Nvidia Shield, you can enjoy this game on that too.

Devastating monsters like golems and dragons will join you to fight the battle.

Use the items on your deck to customize your heroes and make them even more powerful.

It takes only a few minutes to learn the basic strategies of this game.
19. Dungeon Hunter Champions: Epic Online Action RPG
---
Join the community of hundreds of thousands of warriors in an epic RPG setting offered by Dungeon Hunter Champions. It offers one of the best MOBA experiences for Android. The game is backed up by continuous updates and developments. Make friends with players around the world and build your perfect league to win over other teams and enemy factions. It features outstanding campaigns full of adventures and real-time 5v5 battles with other players.
Important Features
You will enjoy its competitive hack and slash-style battles.

It offers stunning graphics and sound effects.

There are more than 250 champions to choose from. Collect your favorite ones and upgrade them to make the best team of heroes.

The game comes with epic campaigns featuring gigantic bosses such as Bull Demon King and others.

Join the raids in the online events and campaigns to get powerful gears and rare items for upgrades.

The controlling system of the game is easy and intuitive, along with a smart game engine.
20. West Legends: 3v3 Team Battle
---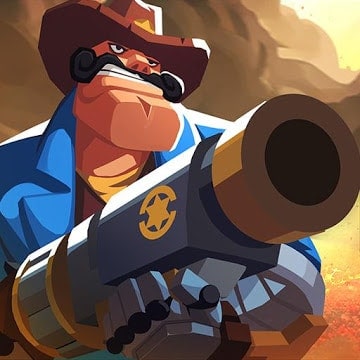 West Legends is one of the most popular MOBAs for Android. The game offers full integration of Google Leaderboards and achievements. It features a solo campaign mode with an exciting storyline and game environments. The online multiplayer is vast, with loads of players offering a highly competitive game world.
The game provides lots of heroes with epic qualities and logical leveling systems. This action shooting style game runs smoothly on most Android phones and consumes relatively low power and resources.
Important Features
Join in many battles and collect the loots and chests to power up your heroes.

It features exciting 3 minutes battles with friends and other players.

There are different combat talents to choose from. Hone the talents and skills to get the upper hand in fights.

It offers regular game updates and events to participate in.

You will love its online matchmaking system and smooth game controlling system.
Download
Final Words
---
The idea of MOBA games for Android is like a revolution in the smartphone gaming world. Sharing gaming experiences with your beloved friends must have no substitute. However, these 20 best MOBAs for Android are considered the best of all time. But I loved to play Arena of Valor, MaskGun Multiplayer FPS, and Vainglory.
These three have some uniqueness; I found while trying. But the others are not less exciting anyway. If you have already played some like Pubg, I suggest trying some others too. Not all MOBA have the same strategies. You must find many things interesting in other games also.
Please let me know if there are some other MOBAs you think far better than these 20 games. And also, keep connected and wait until I have come with some other Android game's name lists for you. Thanks for staying with us.