Nowadays, there are many people who are getting more and more interested in Linux just because of having a PC with old hardware. Windows has minimum specifications requirements, and it is not easy for the old hardware to cope with. That's why people are looking for an effective alternative to Windows OS, and undoubtedly, Linux is a good fit. However, there are lots of Linux distros, and people find it difficult to choose one. Well, we'll talk about a minimalist Linux distro, Linux Lite.
Generally, Linux Lite is not as popular as the major Linux distros like Ubuntu or Linux Mint. But it has some amazing features that make it the perfect distro for beginners and for the old hardware. But the best part of Linux Lite is its design, which is based on XFCE. And it lets the users enjoy running it on a PC with old hardware.
However, I have a lot to say about Linux Lite. And here, we will discuss all its features, specification requirements, good sides, and bad sides. But before that, I love to give you a proper introduction to this lightweight Linux distro first. Let's get learning about it.
What is Linux Lite?
---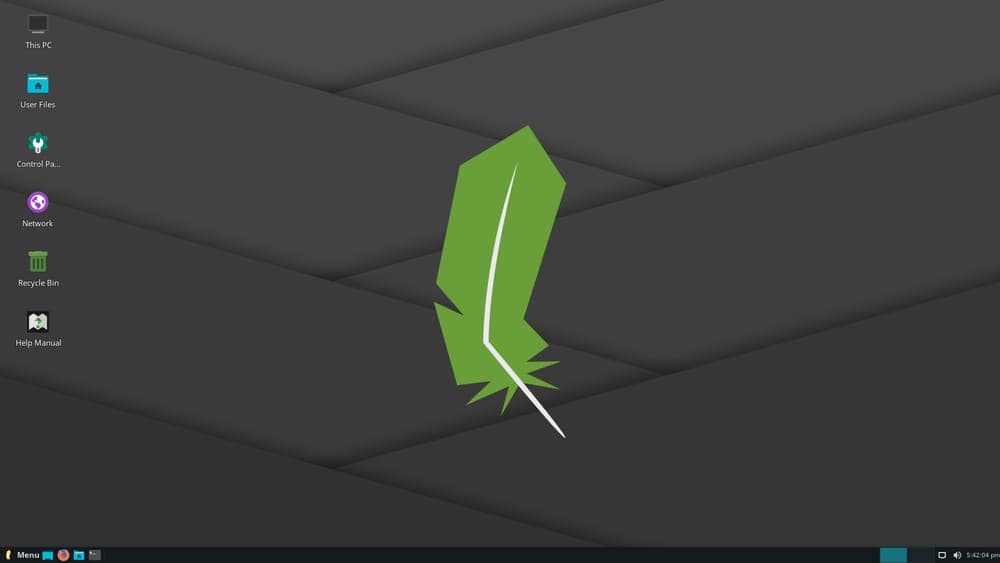 Linux Lite is a user-friendly Linux distro released in 2013 targeting novice Linux users. It is based on the Ubuntu LTS means Long Term Support, and it uses the Xfce desktop environment. Generally, this minimalist Linux distro is easy to install and use, making it suitable for beginners looking to get started with the Linux Environment.
Also, it's an ideal choice for people who are still using older computers. It is very lightweight, hence the name "Linux Lite." It does not require a lot of resources to run, as you will see below. This simple distro has attracted many folks who are accustomed to the Windows interface but can no longer run Windows because of not getting support for their Windows version.
Many people are afraid to switch to Linux just because they think it's difficult to operate. However, this lightweight Linux distro serves as the bridge between such users and Linux. So, we can simply sum up this distro in three words: Simple, Fast, and Free.
Basic System Requirements of Linux Lite
---
Linux Lite requires very minimal hardware to run. For a better experience, you should have the Recommended specs. But the Minumum specs are enough to have a smooth experience. Let's check out the minimum and recommended system requirements for using Linux Lite.
Minimum System Requirements
---
Processor: 1 GHz

Memory: 768MB RAM

Storage: 8 GB available space

Resolution: VGA screen with a resolution of 1024×768

Media: DVD drive or USB port to install the ISO image
Recommended System Requirements
---
Processor: 1.5 GHz

Memory: 1 GB RAM

Storage: 20 GB of available space

Resolution: HDMI, DVI, or VGA screen with a resolution of 1366×768

Media: DVD drive or USB port to install the ISO image
Features of Linux Lite
---
Linux Lite has a number of features that make it different from most other Linux distros. It is an excellent choice for beginners looking for a Linux distribution. However, some of its major features are as follows.
1. A Simple, Clean, and Elegant User Interface
---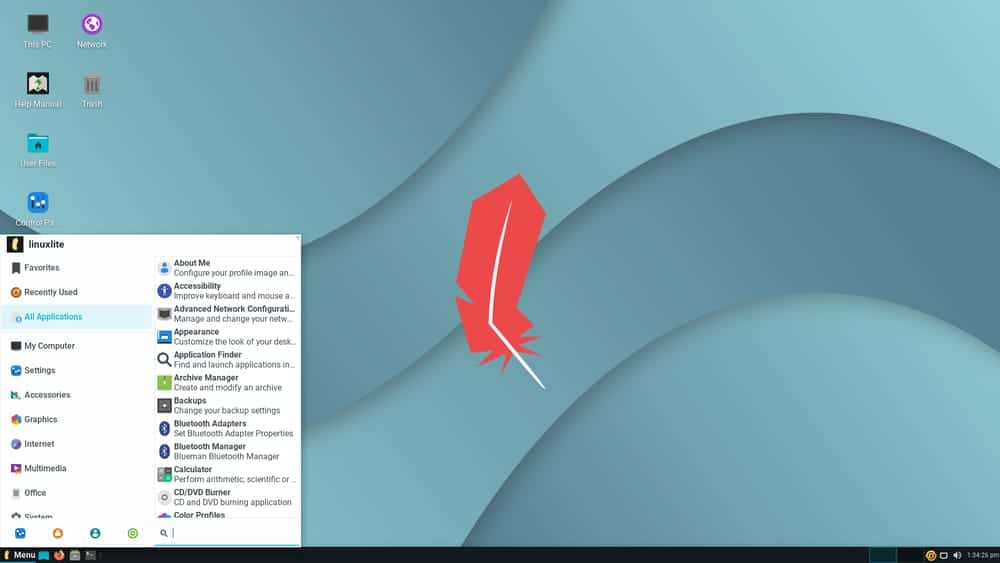 Linux Lite uses the Xfce desktop environment, which is known for its ease of use and visually appealing interface. The desktop is clean and uncluttered, making it easy to find what you're looking for. Linux Lite developers had one thing in mind when developing this distro. That is "Making the transition from Windows to Linux without any hassle."
If you've been a Windows user for a long time, you won't face much problem navigating, searching for files, and using the start menu. With apps and start menu aligned left, settings, and time and date aligned right on the taskbar, the home screen gives out a Windows 7 vibe.
2. A Wide Range of Applications
---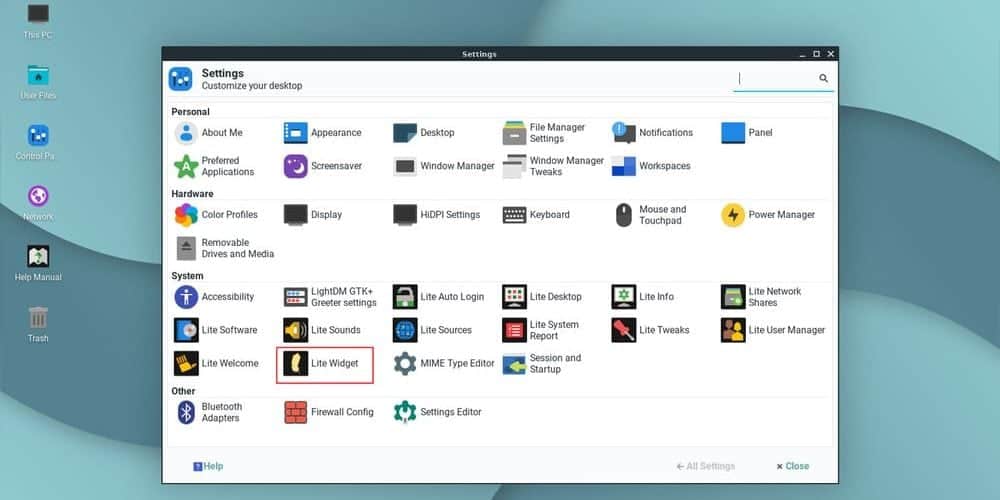 This lightweight Linux distro comes with a wide range of applications pre-installed. These include a web browser (Firefox), an office suite (LibreOffice), a media player (VLC), an email client (Thunderbird), photo manipulation software (GIMP), and more. This means you're ready to go as soon as you've installed Linux Lite. All these programs are free and open source.
The developers have chosen a very complementary set of software. Whether you want to use your desktop for school, office work, productivity, or just entertainment, you don't have to download and install new software on your device right away, depending on your usage. Moreover, these apps are very light, so you can easily run them even on your low-spec PC.
3. Regular Updates and Security Fixes
---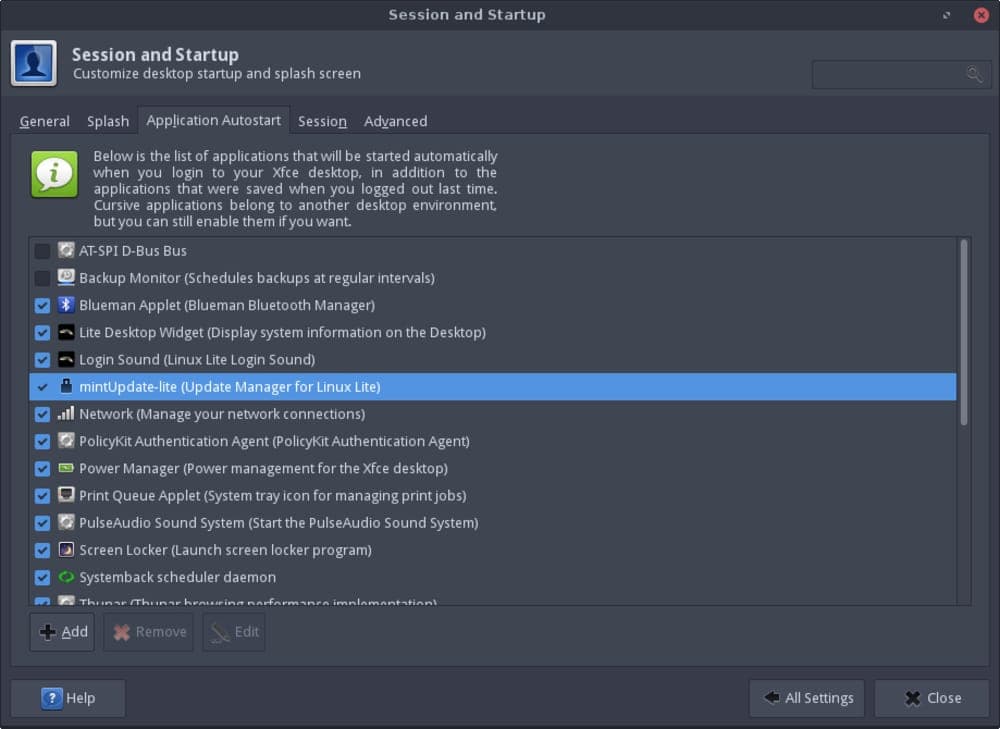 Linux Lite receives frequent updates. Security issues and bug fixing are handled with care. It has a built-in Firewall, which you can configure by yourself. You receive Security Update notifications on your device so you can download them immediately.
4. Excellent Hardware Support
---
As you can see from the system requirements above, Linux Lite can be run even on most mediocre machines. This is one of the specialties of this distro.
If you put any Windows system requirements list and Linux Lite requirements list, you'll get a clear idea about how lightweight Linux Lite really is. This also makes Linux Lite great for gaming since fewer resources are needed to run the system applications.
5. A Friendly Community and Support
---
Like any Linux distro, the support you receive from the community is top-notch. Linux Lite comes with a comprehensive 'Help Manual,' which you can follow to know the ins and outs of the OS. Reading it carefully should be enough for you to get started with the Linux environment. The manual is regularly updated to match the current version of the OS.
Even if you face any difficulty, there's an active forum where you can share your problems, and the community will guide you towards the solution. You can even contact the developers through a contact form on their website if needed.
They even have a Hardware Database containing almost 70000 different configurations. If you want to ensure whether your PC can handle Linux Lite or not, you can visit their website and check it out for yourself.
These are the major features of this lightweight Linux distro. But these are not all it has. This free Linux distro is very suitable for people who don't have more tech experience. Also, it has a lot of other benefits too.
Linux Lite: Advantages and Disadvantages
---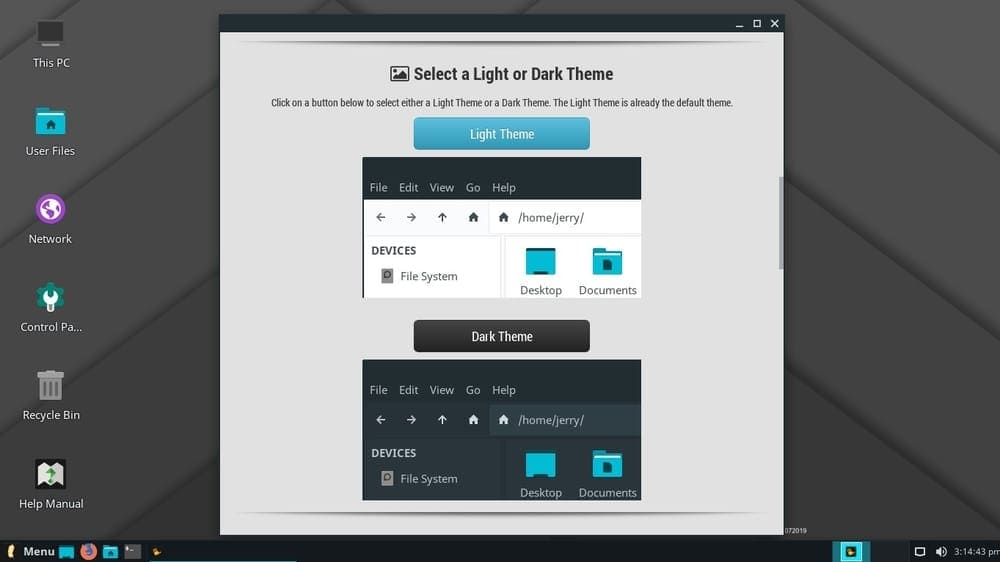 The features of Linux Lite mentioned in the previous section are not everything about the advantages of using Linux Lite. Indeed, there is a set of beneficial factors of using this lightweight Linux distro that you should know as well. Additionally, there are some disadvantages of Linux Lite too. And here we will talk about that also.
Advantages of Using Linux Lite
---
Highly recommended for beginners.

Comes with an advanced update manager.

Completely free and highly customizable.

Minimalist user interface and very lightweight.

A very smart Windows alternative.

Designed based on XFCE, it is compatible with old hardware.

Doesn't require high-end specifications.

Ensures satisfying performance.

Work perfectly even on a setup with under 4GB RAM.
Disadvantages of Using Linux Lite
---
Doesn't offer built-in or dedicated code editors.

Require enabled Legacy mode.
Yes, Linux Lite doesn't have so many dark sides to mention. Still, we would never suggest it for the power users. It is highly recommended for beginners, especially students.
Who Should Use Linux Lite?
---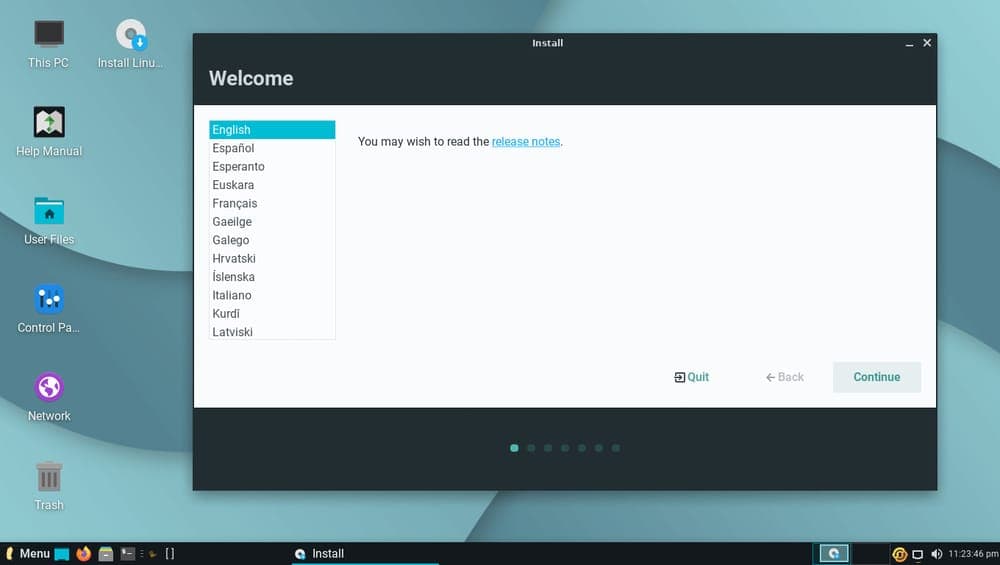 If you ask who should use Linux Lite, I can answer it with only one word. Beginners. People who are new to the world of Linux should definitely use Linux Lite. It is free, simple, and very user-friendly. Beginners won't find it difficult to operate anyway.
Also, another group of people in the match for this lightweight Linux distro. I am talking about the people who have a low-configuration PC setup. Linux Lite is designed based on XFCE, and it doesn't require a high specifications PC. It works perfectly on a PC with old hardware too. So, if you feel difficulties running Windows or other Linux distros on your PC, this minimalist Linux distro can be your best option.
Final Verdict
---
No doubt, Linux Lite is a very simple, free, and minimalist distro. It is highly recommended for new users, basic users, and users with old specifications PC. This lightweight distro is indeed powerful enough to handle your general everyday task. Besides, it can offer you sufficient apps and a very user-friendly interface. That's why it should always be your must-try if you are not a power user.
Hopefully, you have got enough idea about this lightweight Linux distro from this article. If this is helpful, you can share it with your friends. And also, if you plan to give Linux Lite a try, don't forget to inform us how it works on your system. Thank you in advance.