All of us often face a situation when an internet connection is not available around us. Either we don't have any Mobile data, or we have no wifi connection for a certain period of time. Reading books is the best option to pass off times like that. But many of us are not very much fond of books. Instead, they love to play games. But most of our favorite games require an internet connection as well. Again, many of you think that Offline games are only for kids. It's the wrong idea. Believe me; there are many offline games; you may think for the kids but can addict you with no time. Let me introduce you to 20 of those best free offline games for Android today.
Best Offline Games for Android
---
Games of hundred genres are available in PlayStore. Most of them include offline games too. So, it is nearly impossible to include offline games of all those genres in one list. But we tried to select the most popular games with the best reviews. Also, variation in genres is also prioritized. Probably some of these games are already familiar to you. But you can try them again, and you will definitely find something new here. So, I hope that you will find the best offline game for your Android device.
1. Bike Race Free – Top Motorcycle Racing Game
---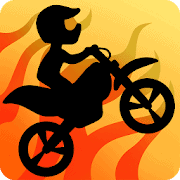 Racing is always fun and the most popular genre among the Android gaming world. So, playing a bike racing game without a network for the internet is like a dream for many young people. For them, Bike Race Free is the best option ever. It is the top-rated bike racing game, and you can beat millions of players around the world and see your position on the leaderboard. For all this, you don't need any internet connection. The environment of your racing place is designed with high definition graphics. Also, the music is good to boost your gaming instinct.
Important Features
You can choose your bike from a collection of many bikes.

The road is not very smooth, and so it won't be very easy to win the match.

Check your progress on the achievement list.

The environment behind the racing road is designed with HD graphics.

You can tap on the wheel to speed up and to jump.
2. Candy Crush Saga
---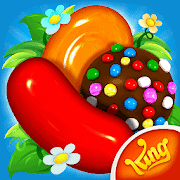 From kids to the old persons, Candy Crush Saga is a very familiar name to all. And I suggest it to you as the best relaxing offline game for Android. It's like a puzzle game where you have to match the identical candy, earn coins, and complete the levels. Don't think about what happens after you complete all the levels. There are uncountable levels, and it is nearly impossible to complete them so early. However, you can suggest this game to your kids as it is good to increase their quick intelligence.
Important Features
Different ways to get rewards.

A variety of sugar-coated challenges will appear to make it challenging.

There are different gaming modes like earn scores, clear jelly, a collection of ingredients, etc.

Thousands of levels with different obstacles are there.

It gives you a time limit that won't let you play hours after hours, and so, you can let your kids play this game.
3. Subway Surfers
---
Another offline game the young generation really loves to play for time pass is Subway Surfers. It has become a very familiar name since it was released. A grumpy inspector and his cunning dog are after Jake, and you have helped him surf over the subway station. Your way with Jake is full of danger, and the inspector is as compatible as your skill. This universal Android offline game is allowed to play on the smartphone of any brand. Also, you can unlock many abilities to get speed and other benefits.
Important Features
Very colorful and HD quality graphics.

Mood changing music and appreciated visual effects.

It provides lots of challenges, and you have to accept them to help your friends.

The swipe acrobatics is as speedy as light.

Lots of painting tools to draw on the subway.

You have to grind the train with your friends.
4. Angry Bird 2
---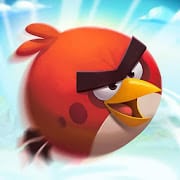 Don't say that you did never play Angry Bird in your life. I won't believe that if you have an Android device and you say that. Well, Angry Bird is the most popular physics-based puzzle game available on PlayStore. From kids to the olds, people love to enjoy this game and think I don't have to let anything else about its popularity. However, playing this funny game is something like relieving your stress, and there is no pressure to do it within a limited time. You have to pick a bird and throw it toward the blocks to save other birds. Make sure that your direction is precisely pointed to the blocks.
Important Features
Provide daily challenges, and you have to complete them to get more rewards.

Leveling up is easy and more fun.

Join the special mission to impress the mighty eagle.

You can compete with your friends and see their score on the leaderboard.

Playing the multistage levels is more fun here.

There are different types of birds, and you can choose your favorite one from them.
5. Fruit Ninja
---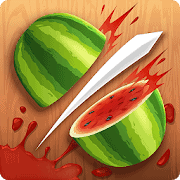 Fruit Ninja, I think, is a very familiar name to all of you. Still, I suggest this game because I know many of you don't have this app on your phone. When you don't have anything to do with your phone because you don't have an internet connection, you can enjoy your time-slicing fruits. For some people, it's a kind of stress releasing the game. You have to slice fruits, and the more you can make pieces, the more points you will get. But you have to be careful of the bombs that will appear not giving you a hint. And if you anyhow touch it with your knife, the game is over.
Important Features
New levels make the game mode difficult.

Easy at the beginning but difficult to be the master.

Different types of gaming modes are available here.

Single-player and Multiplayer game modes are also available.

Different types of fruits with variations in size and color will appear.
6. Talking Tom Jetski
---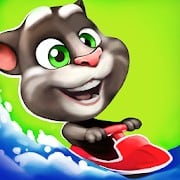 Talking Tom has many exciting games, and I personally recommend Talking Tom Jetski. This Jetski driving game is truly something else. On the ocean, you will have a Jetski, and you have to drive it over the busy beach. Woods, rocks, and other obstacles are floating here and there. You have to be careful of them. Besides, you can go over the ramp and take some shortcuts to earn extra points. Believe me; you will very soon get addicted to this best offline game for Android. Let's see the other features of this exciting offline game.
Important Features
Smooth swipe acrobatics will let you change direction easily.

You can earn the highest score and compete with your friends.

You are allowed to choose either Tom or Angela to play with.

Lots of missions are given, and you have to accomplish them to earn more rewards.

Appreciative visual graphics and funny music.
Download
7. Roll the Ball® – slide puzzle
---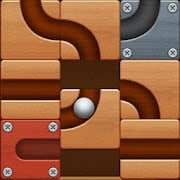 Try out Roll the Ball, an addictive arcade game for Android. It is a classic game that tests your IQ level as you solve different forms of puzzles. You will be able to play it while remaining offline and offers single-player campaigns. It also comes with online modes with fresh updates and interactive multiplayer gameplays. It is free to play and works on almost all popular Android devices. It is optimized for both phones and tablets, so you will have a great gaming experience on large screens.
Important Features
You will just have to match the puzzle box to make the road for the ball. It's a pleasing experience while exercising the brainpower.

It offers different gaming modes, such as star collecting mode, rotation mode, moving mode, etc.

The game offers more than 3000 levels with zero penalties and limitations of time.

You will get daily bonuses and rewards after solving different challenges.

It comes with full support from Google leaderboards and achievements. So play hard and rise above your friends and other players.
8. Asphalt 8: Airborne – Fun Real Car Racing Game
---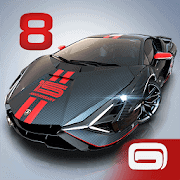 If you are into the exotic racing game, then you will fall in love with Asphalt 8. It is one of the most popular and reviewed games that you can play on Android for free. This one is available on most of the platforms along with Android and known for its smooth car racing gameplay. You will get to experience different locations and cities where you can race with the industry's best racing car collection. It allows you to play offline, and there are lots of exciting sessions and challenges in online game events.
Important Features
You will be able to ride more than 220 fantastic racing machines, and the list is always growing with new updates.

It allows you to experience more than just rush road stunts; you will be able to jump to high altitudes and break away from the gravitational rules.

The game offers 9 seasons and more than 400 events offline, along with lots of challenges in the career mode.

Gameloft is known for its amazing graphics and in-game sound effects, and Asphalt 8 is one of the best in its class.

You will be able to customize its controls, and the UI supports compatible Android gamepads in a huge range.

It comes with a multiplayer platform consisting of a huge community of gamers. Compete with players around the world and share your achievements online with ease.
9. Chess Free
---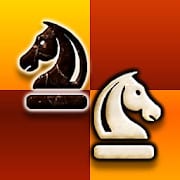 It's time to get the best chess gameplay experience with Chess Free. It is one of the most popular free to play offline chess games for Android devices. You can play it online where you will enjoy its competitive multiplayer mode, and of course, it's playable while you remain offline. The single-player mode offers challenging gameplay with the AI and provides more than 12 levels from beginner to master. The game comes with ad-integration, but you will always have the option to go ad-free in the in-app purchases section.
Important Features
You will be able to practice and hone your chess playing skills.

The game offers casual and pro modes for difficulty preferences, and there is also a chess tutor function that teaches special moves and strategies.

It comes with a huge collection of chess boards and pieces in both 2D and 3D forms.

You can compete with other players and among friends online in two players' hot-seat modes.

The game is optimized for Android phones and tablets so that you will have smooth gaming experience.

Google leaderboard and achievements are also supported.
10. Shadow Fight 3
---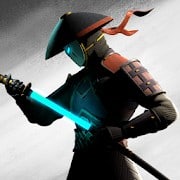 NEKKI proudly presents its unique RPG fighting game for Android with ninja elements. It is called Shadow Fight 3. You will love its incredible graphics quality and in-game environments. It features a huge game world to explore with an ever-growing online gaming community. The game requires an internet connection to play and offers a rich storyline in the single-player story mode. You will have to fight your way through to gain a place among the legends of your region.
Important Features
Join the adventure to save your clans with shadow powers. You can choose and develop your own hero with rare perks and fierce looks.

It comes with a logical upgrade system, so collect rare objects and improve the special skills of your hero.

You will love its combat system as you unleash your shadow powers and unique war gear.

It allows you to make your unique fighting style, whether as a stealthy shadow warrior or a fearless knight.

The game features spectacular boss fights with stunning visual effects and mesmerizing sounds.

The controlling system of the game is optimized for both Android phones and tablets.
11. Lily's Garden
---
You can Also try Lily's Garden, a very cute puzzle game gardening app. Lily's great aunt had a beautiful garden. But there was no one to take care of it, so it became messy and nearly to be destroyed. So, Lily wants to renovate the garden and decorate it in a beautiful way in memories of her great aunt. Now, you have to help Lily to solve lots of flower puzzles and bring new things for the garden. The more you play this game, the more you learn and dig out the twist of a romantic love story for Lily. Seems interesting, right? Well, it is.
Important Features
You can expand your garden in different locations.

Go with a cute romantic love story with funny and cute dialogues.

There are many hidden objects over the garden, and you have to find them out.

Match flowers and win the mini-sized puzzle games to get more coins.

Get more rewards and unlock more objects and hidden locations.

You can use many decorating tools to decorate your gardens beautifully.
12. Angry Birds Evolution
---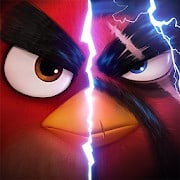 You have already completed all the levels of Angry Bird, and still, you want to try more new levels, right? If you are in the same situation, start targeting the blocks with your birds in a newly prepared environment. Try Angry Birds Evolution. After the huge success of the original Angry Birds game, Ravio Entertainment came with a new version of this offline game for Android, and it became as popular as the original version very soon. The strategies and gaming tactics are the same as the old version. But there are many things new and even more interesting. Some new abilities and a completely new environment must amuse you very soon.
Important Features
Impress the mighty eagle to join the epic journey in this funny adventure game.

Includes console-quality visual graphics and funny music.

Tons of new abilities and birds are added to these new versions.

You can join special weekly events to get more rewards.

In the PvP competition, you can combat other players.

You can enter the beautiful bird island and start a great adventure.
13. Cooking in the Kitchen – Baking Games for Girls
---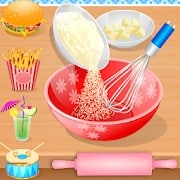 Girls often love the play on attributes that they acquire by instinct. Cooking is one of those ladies' attributes. So, for girls, I have this special recommendation. Try Cooking in the Kitchen if you love to cook. Some recipes are given in this game, and all ingredients are available too. So, you can collect those particular ingredients and cook the dish you want to prepare. Step by step instructions is given too. Besides, you have to keep your virtual kitchen clean and decorate it perfectly.
Important Features
You can bake pizza and make fries, burgers, soup, and many more.

Bake your birthday cake and decorate it as you wish.

There are more than 24 recipes available in this game.

Beautiful graphics and music will make it more exciting.

You can also make Italian dishes, English breakfast, continental, and French toast here.

Measure ingredients and collecting herbs will be more fun too.
14. Real Racing 3
---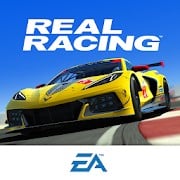 If you are a true racing game fan, how an internet connection is an obstacle to play in your boring time. Real Racing 3 is truly a very popular racing game among racing games of both offline and online categories. Well, you can take your car racing skill to a completely new level with this game. You can also drive tracks, bikes, and racing cars of different brands. So, you can choose your vehicle and enjoy a great racing experience. Still not convinced? Well, see the features of this game below to learn more about it and get excited.
Important Features
More than 250 cars of different brands like Ford, Aston Martin, BMW, McLaren, etc.

19 different tracks are also available to play with.

It is a free and Cross-platform supported racing game.

Learn detailed cars and other vehicle information and choose the best car for you.

You can play it in multiplayer mode and challenge your friends.
15. PAC-MAN
---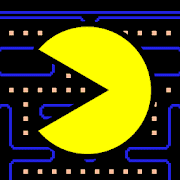 Ask anyone what the most popular arcade game for Android is. The answer may vary, but most of the people will go for PAC-MAN. You must be familiar with it, right? If you didn't try it ever, I highly recommend this amazing offline Android game. The tactics of this game are the same as the old Pac-Man game. You have to go eat up all the power pellets while funny ghosts are chasing you continuously. This retro arcade game is so full of fun and excitement. You can check your place on the achievement list and play more to get leveled up.
Important Features
A very simple gaming strategy will let anyone play this 8-bit arcade game.

Pixel perfect visual effects will increase your excitement with the funny sounds.

It is very easy at the beginning but hard to master.

You have to eat 20 ghosts and 4 fruits for a thousand points.

You can play 3 different levels of this game.

Token rewards will appear, and you have to eat them up too.
16. Talking Tom Gold Run
---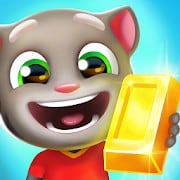 Talking Tom has a lot of gaming series. The original Talking Tom is a kid's game, and people of all ages won't love to play that game to pass the free time when the internet is not available. Then, you can try Talking Tom Gold Run. The game strategy is similar to Subway Surfers, but the background, music, and theme are completely different. Sometimes, people choose this game over Subway Surfers. However, you can earn coins as long as you run over the gold coin. And here, no one is hunting you, but you are the one to hunt the thief who stole your bag full of gold coins.
Important Features
Meet special Characters like Angela, Hunks, Ginger, and many more.

You can be connected with your friends in this game using social media.

Unlock different levels and earn more coins.

Build your home and backyard after completing levels.

Missions and daily tasks are also given in this game.

Different ways to get access to overall functionalities without paying a penny.
17. Mind Game (Free Offline Brain Puzzle Games)
---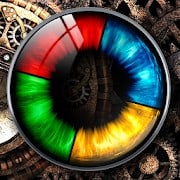 When you don't have an internet connection, common apps you love to use like Facebook, Instagram, and other online games are not possibly available for you. So, you have to rely on some of the best offline games for Android. What if you have an offline brain game that will make your boring time challenging and exciting. Well, try Mind game. This Android gaming app is full of exciting quiz games that only need your intelligence to be master of. However, there are tons of illusionary puzzle games available here that you can even try to increase your quick thinking ability.
Important Features
Tons of Different mini brain games like sudoku, chess, jigsaws, puzzles, checkers, Rubik's cube, Dominos, Magic square, etc. are there.

Different games with over 3 Hundreds of levels are available.

Good to improve your logical thinking power and quick intelligence.

This small game won't take too much space on the storage.

All games are free, and you don't need an internet connection to enjoy them.
18. Cover Fire: Offline Shooting Games
---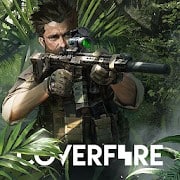 Meet the best offline sniper shooting game for Android, Cover Fire. Those who are very fond of shooting and battle games must recommend this exciting Android offline game. The strategy of this game is very perceivable, and it won't take too long to get addicted to this game. In this game, you are the leader of a big team, and you have to lead the battle with the best shooters of your team. Do you know who your enemies are? It's a zombie game, and so, it's obvious that you have to kill the blood-sucking zombies.
Important Features
This game is placed over a haunted area full of zombies. So, it's not recommended for the weak heart people.

It's a completely updated game, and so, it won't ask you to connect your phone with a wifi connection.

Modern and smooth control will let you enjoy swipe perfectly.

A devastating environment with HD graphics and horrific visual effects make it even more terrifying.

Save your city, leading a huge arsenal and tons of weapons.
19. Find the Differences 750+ Levels
---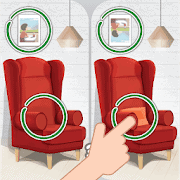 Finding differences from two identical images is always fun. And now, you can enjoy doing so with an offline Android game. Find the Difference is the name of the game, and it will provide you with hundreds of photo pairs that you have to look over to find the silly and tiny Differences. In the beginning, it may seem very easy for you, but the more you play, the harder it will be. Besides, there are hints, and the silly differences won't be a joke for you. It will make you addicted very soon.
Important Features
Over 7 hundreds of levels are available to enjoy.

It provides unlimited free hints, undoes, and redoes.

No time limitation will push you to complete your task.

You can zoom the images to find out the differences.

Beautiful images of portraits, fruits, landscapes, etc. will be given to find the differences.

All the levels are unlocked automatically.
20. Bob's World – Super Run
---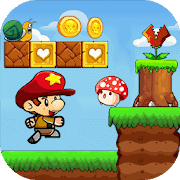 Did you even love playing Mario games in your childhood? If yes, bring back your nostalgic feeling with this funny offline game for your Android device. It's Bob's World. This time, it's not Mario but Bob, whom you have to take the role of and run over the dangerously structured but beautifully designed road. You have run over this dangerous way to rescue Bob's princess, who is captured by some evils. So, are you ready to take Bob's role and accept the challenge to run over the road?
Important Features
Specific buttons are given to tap when to jump, move, and run.

Smooth user interface and encouraging music.

People of any age can play this game.

Designed with an Intuitive on-screen retro controller.

High-resolution graphics and a colorful environment will boost your gaming initiative.

You have to destroy bricks, blocks, and other obstacles to earn coins and rewards.
Final Verdict
---
Want more specific suggestions? Today, I am confused about fixing one or two games to suggest you try. All these 20 games are different and exciting. It's difficult to choose one over the other 19s. Moreover, I don't know which genre you love the most. But you must know that. So, you can easily make the perfect selection, right?
Well, If you ask about my personal favorite and the best offline games for Android, I would love to recommend multiple games this time. In my free time, I would like to enjoy playing Angry Bird 2, Talking Tom Jetski, Bob's World, and Candy Crush Saga. I also tried other games, but I played these 5 games for the longest time.
Well, I hope that you have already selected your favorite Android offline games and start enjoying it. Let me know about the offline games I have mistakenly forgotten to include in this list but better than these 20 games. Thank you in advance.