Photography is the science or art of creating hefty images by recording lights on your device. Merely tapping the capture key, you cannot claim yourself as a photographer. With multiple lenses and DSLR, you can create a tornado in the photographic world, but don't lose heart if you do not have one. You can always use your cell phone like a dearest photography mentor, whether you are an Android user or any other device. If you want to press on your photography further, there are few best photography apps for Android devices that will spellbind you and make you a pro photographer.
Best Photography Apps for Android
---
Weather, location, photography assistance, photo editing, geo-tagging, and photo sharing are the essentials of total package photography. To provide you a helping hand in choosing the best Android photography apps, I have compiled an explicit list of the best 25 photography apps for Android basing on the essentials mentioned above of photography. I think most photographers would benefit from and find them useful in becoming pro photographers.
Weather Apps for Photography
---
As photography is the game of lights, weather plays a vital role in photography. Good weather produces good photography. But you can't predict the weather, but some fantastic apps certainly can. With radar, satellite imaging, and many advances in meteorology, weather forecasts are now more reliable than ever. If you install the right weather app on your device, you can keep the weather in your grip. Here I have listed a few favorite weather apps that will give you a significant dividend in the process of your photography.
1. 1Weather
---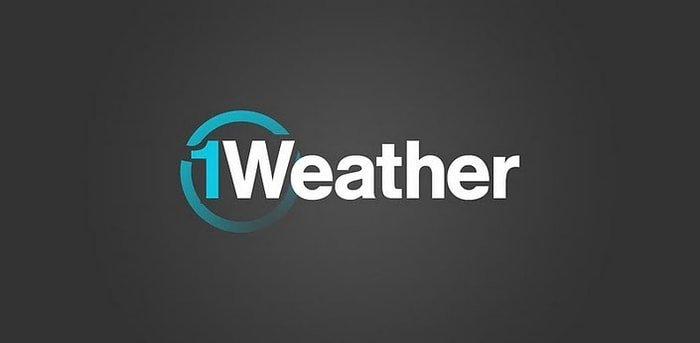 1weather plays a big part in photography. This weather app gives you a full package of weather information and keeps you away from professional hazards. It forecast and provides updates wherever you go or add any location you choose. This fantastic photography app checks temperature, does precipitation forecast, keeps up with the current phases of the sun or moon to assist your photography. The 1Weather app reports weather forecasts from 3 million locations worldwide.
Important Features:
Tracks sunrise, sunset time, and lunar phases for you.
It provides important tooltips.
It provides information on clouds, shows satellite map views, temperature percentage, and likely changes also.
This app doesn't only forecast the weather of your location but also shows the weather conditions of 12 places of your choice.
It also provides temperature, Wind Speed, Visibility, Humidity, UV Index, Barometric Pressure, Dew Point, and Percentage Chance of Precipitation for the Next Hour.
2. PhotoPills
---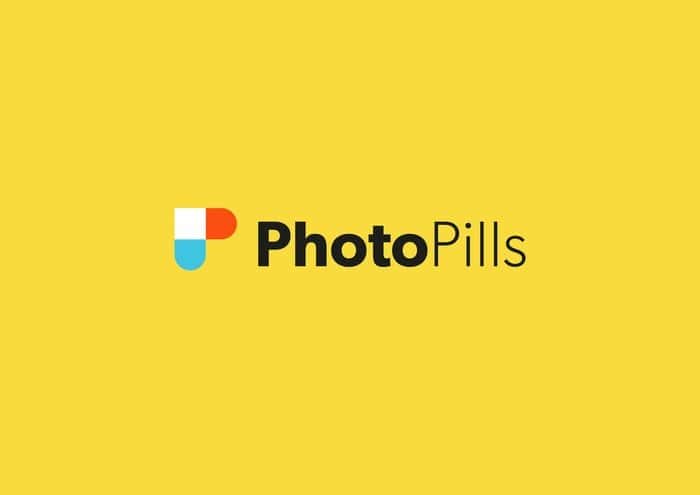 PhotoPills is one of the best weather apps for taking your photography to the next level. This award-winning one of the best photography app for Android unlocks your creative potential by assisting you in various phases of photography. It provides you all answers to your questions before you plan to go out for a photoshoot. Photo Pills keeps you updated on all the needful information and helps you plan and decide to explore your expedition.
Important Features:
Plan and monitor the location you want to shoot over some time.
Check the changes in natural lighting and share any information or comment with others.
Click the photo of your dream scene of the Sun, Moon, and Milky Way and bring out that in reality.
Get 3D Augmented Reality of Celestial Equator, Milky Way, Polaris, and many more.
It provides various Key information about the weather such as Sunrise, sunset, Golden Hour, Blue Hour, Moonrise, moonset, Supermoon dates, Moon Calendar, and Twilights. 
3. AccuWeather
---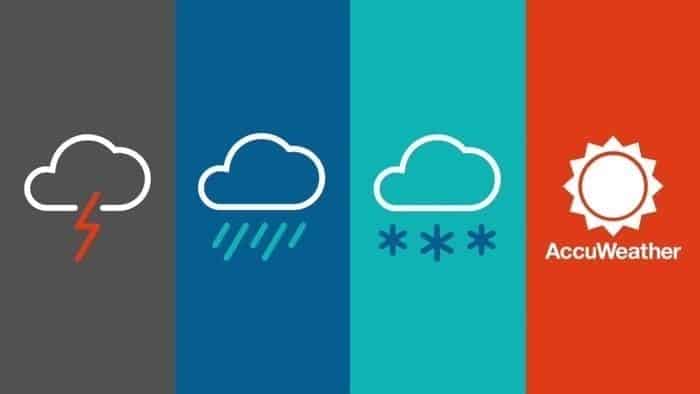 AccuWeather is a super accurate weather app for photography that provides live weather forecasts, real-time alerts, and urgent warnings. You will get the daily weather forecast, spring updates, information on sun, wind, rain, and so on. This app will tell you the sudden changes in the weather, provides storm alerts and real feel temperatures so that you can go out for the photography without any tension in mind. This weather app brings the weather forecast in your palm. Its weather tracking technology helps you to prepare for the days' temperature also.
Important Features:
Temperature notifications.
Severe weather warnings that keep you safe.
Delivers today's temperature in detail.
Get weather updates and local forecasts sitting at home.
Severe weather alerts.
Get weather updates and trending videos of your location.
You can get the daily updated and filtered forecast as of your preferences.
You can switch off any weather alerts that aren't necessary for you.
It allows you to share in social media.
Get the amount of cloud cover to expect each hour.
4. My Aurora Forecast
---

My Aurora is a magical piece of the app in the modern time, which tells you the exact time when and where you are likely to see the lights in the northern. It takes a bit of guesswork to find the suitable lights in that area; again, photographing in that area is a dream to the photographers. This app sends you a notification on your device, and then and then you come to know about it. 'it's not a weather forecasting app, but a celestial event app. You will get to know exactly how likely you will see the details about the winds and sunlight.
Important Features:
Get free push notifications when auroral activity is expected to be high.
Get solar wind statistics and sun imagery.
You will find the current KP index and how likely you are to see the Northern Lights.
Get Tour information if you're want to go to other nearby countries.
Opportunity to view a list of the best locations.
Forecast for a long time, so you can plan your Northern Lights viewing long in advance.
Completely free of charge.
Get the weather information from the map.
Location Apps for Photography  
---
A location signifies a photo in various ways. A good location is a prerequisite to better photography. But finding a photoshoot location is a hard job. But in recent years, finding great photography locations has become easier than before. A good location app puts many corners of the world at our fingertips nowadays. Here I have suggested a few apps that will help you in this regard.
5. 500px
---
500px is a popular app in the market which helps you finding a suitable place for photography. This app is an excellent tool to figure out the probable compositions basing on the location around your targeted area. You will get plenty of photographs captured by other professional photographers, encouraging and giving you the idea of quality work. You can choose a location and browse photos that have been geotagged. 
Important Features:
Get a map handy for scouting location.
You will get GPS coordinates by clicking on the photo.
This app provides you the platform to show your creativity within a big community of 15 million photography lovers.
Get a great source of information and know more about photography.
It's a lucrative resource for inspiration from other extraordinary professional photographers.
Learn more about various photoshoot locations and probable photo compositions just sitting on your sofa.
6. Really Good Photo Spots App (rGPS)
---
Really Good Photo Spots (rGPS) is one of the best apps in the field of photography that assists photographers in finding suitable photography locations anywhere on the planet. Photographers around the world have manually submitted thousands of spots in rGPSThousands of places in rGPS. If a user provides a location, then and then it goes to the professional photographer for verification. This app finds suitable locations around you. This fantastic app will show you the photoshoot locations ahead of you when you are driving.
Important Features:
Get photoshoot locations even if some places may be away from Internet service.
Get the default radius of the free version is 75 miles from your current location.
Search by keywords or star rating.
Add a location to a future trip.
Organize a photographic expedition in advance.
Get an unmatched database of incredibly beautiful places.
Google Play Store
7. PlanIt
---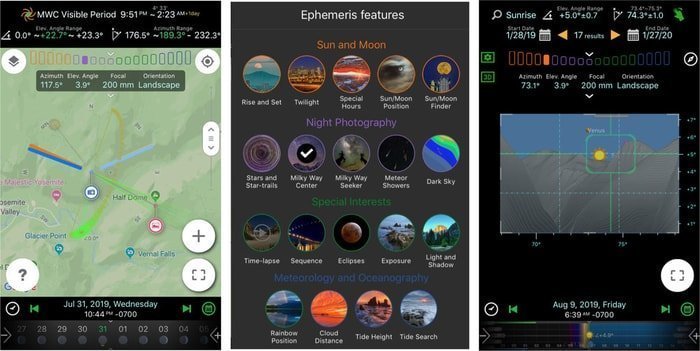 PlanIt! For Photographers (PIFP) is a super useful app that integrates with Google Maps and many other exclusive features that informs you of the suitable photo location and helps to plan your photography. The app will provide you terrain maps and give you an idea of the topography of a particular area. Aerial images show the place from a bird's eye view. Not only that, there are features to show where the Sun, Moon, and Milky Way will rise and set. It will also show you the photo example to explain how the photo will look like in this area and condition.
Important Features:
Ephemeris features enabled.
Use various tools to help pre-visualizing the scenario.
Enjoy location scouting facilities such as GPS coordinates, elevations, distance, and many more.
This Android photography app lets you get the cloud distance overlay on the map.
It allows you to enter a location by name or latitude-longitude.
Get location services on your phone.
Center the map and automatically correct the time zone to the new location.
Photography Assistant Apps
---
Photography is a combined job of management and calculation. The photographer has to manage everything and concentrate on the integrity of photography like the field of view, focal length, aperture, ISO, and so on. Here are some apps that assist a photographer in this regard. These photography assistant apps will help you become a pro photographer.
8. HyperFocal Pro
---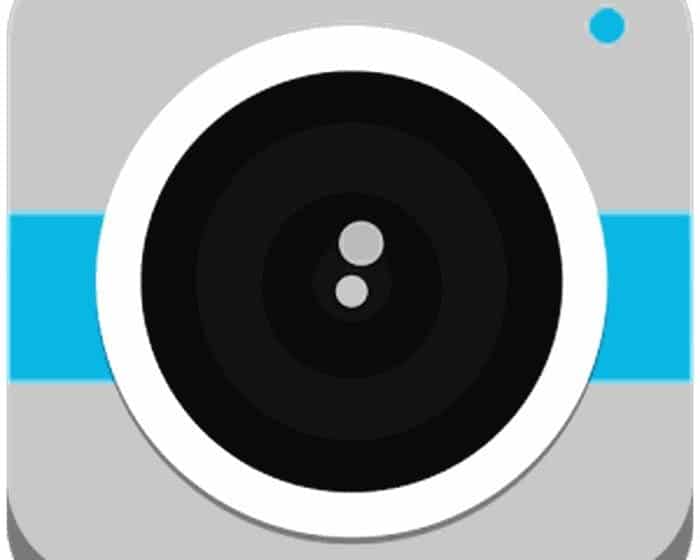 Calculation plays a significant role in photography. This app does all the necessary calculations such as the angle of view, the field of view, depth of field, the zone of sharpness, hyperfocal distance with f-numbers for the photographer. It is one of the best photography apps for Android, which takes photos neither it edits, and it helps to capture perfect shots. This excellent app is hugely useful to photographers because it relieves the photographers from the complex calculations during photography.
Important Features:
It provides a quick setup for calculating the hyperfocal distance with the depth of focus.
It includes an advanced graphical representation of the shooting scene.
It has a smooth, spontaneous and receptive user interface.
Get a customizable hyperfocal distance table generator.
Enjoy advanced graphical scenario viewer.
This app ensures complete documentation for technical concepts.
This app integrates with Depth of field, Angle of view, Field of view display.
It has available profiles for the management of multiple set-ups.
Easy to share and export to multiple file formats. Share and export to various file formats.
9. My Gear Vault
---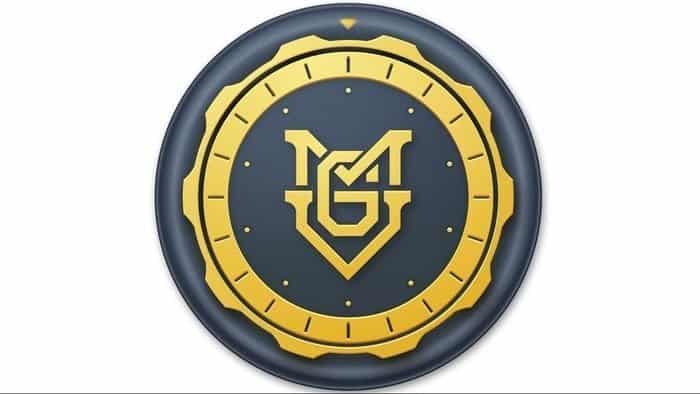 MyGearVault usually designs for all levels of photographers, amateurs to professionals. This fantastic app inputs and organize your accessories to protect your gear. The particular and helpful ways assist you in arranging your gears properly. Your equipment gets a level of security when you store it inside your vault. You can make custom kits of gear, like a travel kit, video kit, wedding kit, studio kit, and more. You come to know the value of gear you're taking with you.
Important Features:
You can quickly and securely input all of your gear into your vault.
You can secure the storage of all the essential data and information of your gears.
Verify the serial number, date of purchase, the photo of your receipt and store it for the future.
Even if your item doesn't have a serial number, you can still add it to your vault.
Get each item saved into a specific category.
You will get fully comprehensive coverage from one of our licensed insurance partners.
Keep your inventory by MGV, and you'll never misplace those.
10. ProCam
---

If you want to get full manual control over your camera, then this app is just for you. This app enables camera functionality and full-featured photo like DSLR. It is effortless to handle and has got lots of handy features in it. You can edit videos also. It will give you the overexposure warning that comes up on the screen while shooting. You will get a fast and reliable tracking focus while photo shoot.
Important features:
Stores Videos and photos directly on Cloud and downloads them onto the device through the app.
Fixes bugs and improves continuously.
It has several shooting modes such as night mode, burst mode, slow mode, portrait mode, 3D model.
It has photo shutter release options like self-timer, anti-shake, screen shutter, or big button and interval.
Get manual exposure, shutter speed, ISO, focus, and white balance controls.
Get a scroll and steppers system inspired by DSLR cameras.
Live light level histogram.
Still, photo captured during video recording.
11.Camera+ 2
---
camera+2 is a record-breaking popular photography app for Android of the present time. It will provide you with the best and easy to handle tools to assist your photography. You can use the same shooting and editing tools of your devices and take the benefit of multitasking. You can select the correct settings to ease up your task. You can easily select Shutter speed, ISO, and White Balance using on-screen wheels and control tools. Finally, Its various featured modes will allow you to shoot professional photos with your device.
Important Features:
Use the Stabilizer to stable your device and get the best photos you can.
Get up to 6x digital zoom with sophisticated digital processing.
Make reasonable modifications and bring vigor out of your dull photos.
You can use Lightbox and quickly scan through to avoid bad shots.
Sync your Camera+2 photos between all of your devices.
Share your clicks on Facebook, Twitter, Flickr, and email or message them from the app.
It allows you to put captions on your photos and personalize your desired shots.
Google Play Store
Best Editing Apps for Photography
---
Photography doesn't finish after clicking the shutter button; instead, it starts. Photo editing plays an important role. A good photographer knows how to click a photo, frame an image, and edit perfectly. Here are some favorite editing apps which will give your photographs a new Standard.
12. Photo Tools
---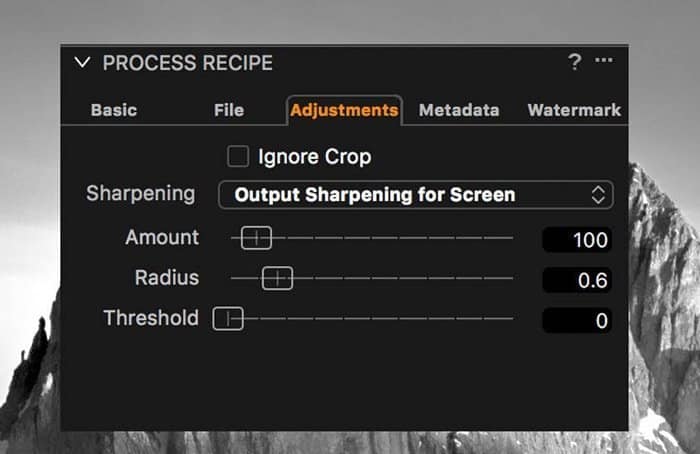 This phot tool is one of the best photography apps for Android. You will get a huge number of editing tools in it. From a field of view calculator to a light meter to a sharpening radius estimator, all features get rolled into one app. It is a tool for professional photographers and advanced amateurs. So some background knowledge is required.
Important Features:
Get various calculators like field Of View Calculator, exposure Reciprocation Calculator.
Flash Exposure Calculator.
Minimal Shutter speed Calculator.
Multiple Exposure Compensation.
Moon Phase & Exposure Calculator.
Get information like location Information, weather Forecast, and many more.
Get a collection of photo galleries and web links for Inspiration.
13. TouchRetouch
---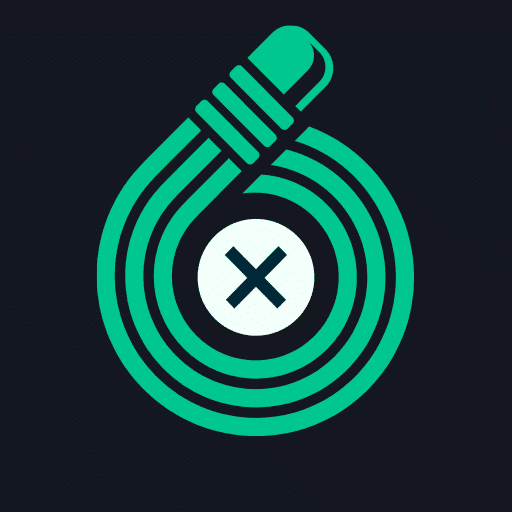 TouchRetouch is an editing app that works on the minor imperfections of a photograph. This app doesn't focus on basic things like red eyes or contrast; instead, it works on deleting various unwanted objects, especially blemishes, power lines, and distracting objects. Its handy line-removing tool works like a magic tool. This fantastic app can remove straight and curve surfaces, breaks, and scratches. The good news is that you need not be precise.
Important Features:
This app has got a set of a handy line removal tool.
Use the clone tool for duplicating or removing objects.
This app is entirely dedicated to removing unwanted elements from your photos.
Make objects vanish immediately only by marking them.
Adjust Eraser Size, Hardness, and Opacity as desired.
By using the segment remover, you can erase only a part of the line.
14. Adobe Lightroom CC
---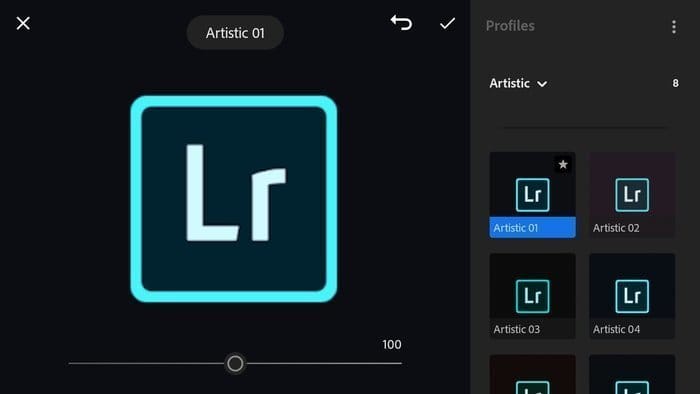 Adobe Photoshop Lightroom CC is an excellent superior editing app. This automatic photo editor has several powerful photo editing features that will take your photography to your desired level. It uses darkroom photography tricks to help you optimize your photographs. This app offers you an uncompromised quality as it is part of the Adobe Suite. You can play with the color, curves, split tones and still have excellent control over color and exposure. Unlock your phone's potential with individual controls.
Important Features:
sophisticated editing tools like curves and color mix tools.
Get outlook correction, selective editing, and healing tool.
It has great editing tools and a simple user interface.
One-tap filter presets for quick edits.
Easily edit photos in large albums and get consistent looks.
Get more detailed shots with advanced capture modes such as raw, professional, and HDR.
Create super clean shots by adjusting your image with powerful tools.
Back up your original photos and enjoy advanced sharing by Lightroom CC web.
15. Snapspeed
---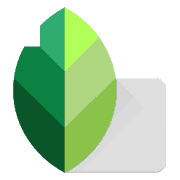 Snap speed is one of the favorite Android photography apps for Its lucrative features and secure handling. This editing app has a massive collection of editing tools. You can work on color, sharpness, exposure. Moreover, photo cropping, straightening, and rotating are also possible here. The most exciting thing is that it is suitable for both experts and beginners. Google develops this professional photo editing app.
Important Features:
Selective filter brush.
It has all-purpose photo editing with precise control over color and exposure.
Get selective adjustments, brushes, and healing tools.
Twenty-nine different tools and filters.
Get double exposure, frames, and text.
It has beautiful, precise control overall features.
It opens JPG and RAW files for easy editing and professional outcome.
Adjust exposure and color automatically or manually with excellent, precise control.
Geo-tagging Apps for Photography
---
Geo-tagging is the method of attaching location information, coordinates, bearings, altitude, distances, and place data, may it be in the form of geographical metadata to digital media. Geo-tagging may be used to find location-specific destinations, which are very important for photography. A good geo-tagging app helps in the way of photography. Here I have enlisted a few geo-tagging apps which definitely will help you.
16. Geo-Tagging
---
It is a popular app that put latitude and longitude location on the photo combined with GPS information. This app reminds you of the place, person, and time on the image. You can also put notes or comments for future requirements. It leaves a message and puts all the information together into a photograph. Geotag is automatically embedded in a picture as it is an EXIF attribute of JPEG photo files. The GPS module of your smartphone sets the data, picks up the location and other information.
Important Features:
It shows the latitude and longitude of the photo.
Get the date and time information.
You can put essential notes and comment.
Free from any other watermark on the saved photograph.
Many good options are available.
It allows you to geotag the location stamp on the photo.
You can use the correct geotag of another photo if you want to.
Google Play Store
17. Geotag Photos Pro
---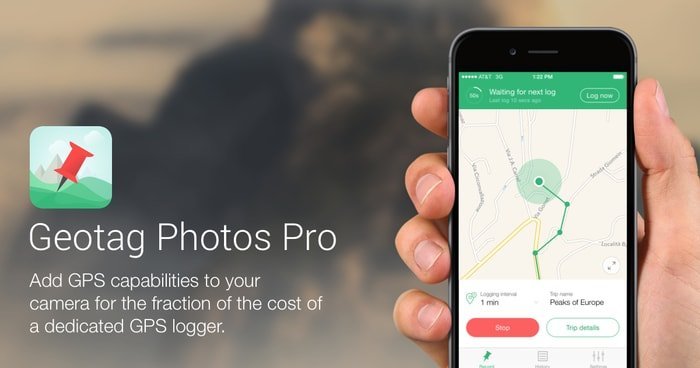 Geotag Photos Pro is a complete solution with professional geotagging revelation. The mobile app tracks and notes down the photo location when you click those. You can use the data the next time as the app stores the information in your device. This app automatically syncs tours, uploads, and organizes trip information. It also shows you the trip statistics and exports to GPX. It supports both JPG and RAW photos.
Important Features:
Flawless Lightroom Compatibility.
Use it with Lightroom, Picasa, Aperture, and other photo apps that support geotagged photos.
GPX files from the app work flawlessly inside Lightroom's Map module for geotagging.
Support Dropbox and Google Drive as it exports all your trips as GPX files.
Compatible with Smartwatch and knob to control app from your wrist!
Optimize battery usage while geotagging for the whole day.
Choose the logging space and accuracy if needed.
18. GeoTagr
---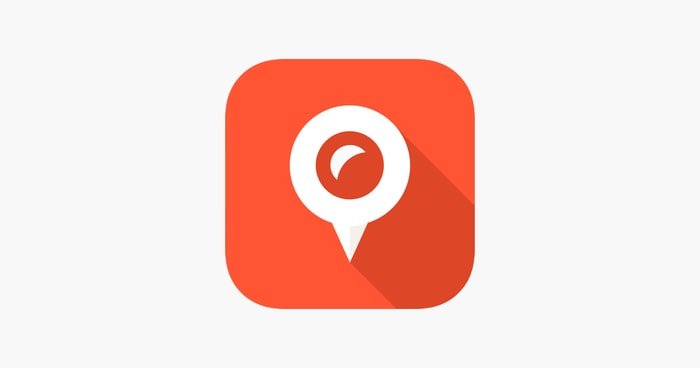 GeoTagr app spontaneously tags your photos and the photo location. It creates a digital photo collection and remembers them for you. It saves your time and tags the images automatically. This Android photography app supports more than six thousand types of digital cameras and geotags Dropbox, Flickr, and SmugMug photos. It can export GPX files through iTunes sharing, Mail, browser. – All the maps of GeoTagr have three modes: Standard, Satellite, Hybrid, so you will get the sheet as per your requirement.
Important Features:
Support for JPEG and RAW photos.
Get import GPX files, e.g., generated by a dedicated GPS data logger.
During clicking photos with your digital camera, record your location.
Record and geotag your photos on your device seamlessly via Bluetooth or wifi.
Background recording option.
Track management capability.
Get better error handling when geotagging local photos.
Google Play Store
Photo Sharing Apps for Photography
---
Photo sharing is the service of publishing or transferring images, uploading, hosting, managing, and sharing those. A photographer always wants to display his creation to others. In this regard, photo sharing has become enormously popular in recent times. Here are some photo-sharing apps which will satisfy you and fill up your requirement.
19. Twitter
---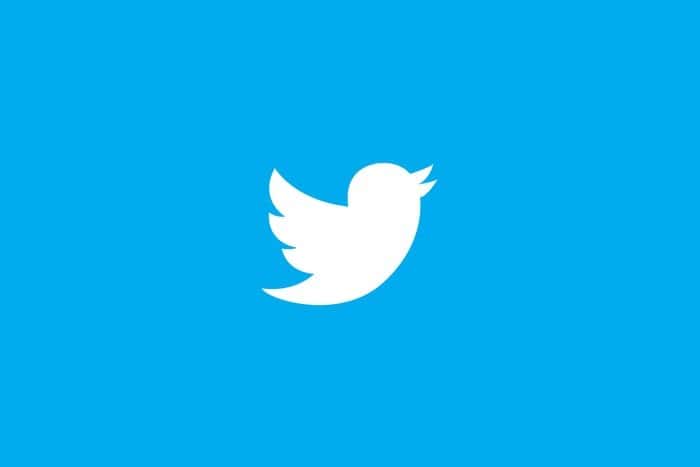 Twitter is an online social networking service. This universal app connects people all over the world and is a perfect platform to share your photos. You can use the ideal effects and filters for the quality photo. You can write a message, comment, and share your photographs to show what's happening in your area. Not only that, you can communicate with an active group of people with the same interests all over the world. Anything takes place in the world, and it takes place on Twitter first.
Important Features:
 Discover the Moments and stories happening.
Get news headlines and the news of sports, entertainment, culture, and fun stories going viral.
You can see your followers, discover who liked and commented on your tweets.
Send and receive messages with your friends and followers.
Share your photographs with all the members and acquaintances.
Create a functional group for your photography work and start a conversation with them.
It provides privacy with friends and followers.
Create a group conversation with anyone who follows you.
20. Flickr
---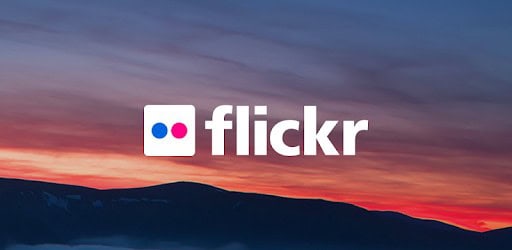 Flickr is a popular image and video hosting service app powered by Yahoo. It was the first photo-sharing tool introduced to the world. This popular Android photography app allows you to upload and share your photos with the whole world, particularly with your dearest ones. You can use filters and photo effects before sharing your special moments with friends, family, and the Flickr community. The professionals also upload their clicks with the photographers' community. You can edit, upload, and share your photographs at any time from any device.
Important Features:
Find your motivation and send your photos to millions of groups of professional photographers.
Select and organize hundreds of photos within seconds.
Set free your imagination, edit photos, add filters, and resize those before uploading.
Improve your photography by sharing knowledge within the online photographers' community.
It associates in a vast community of professional and amateur photographers.
Get free online storage for your photos with Flickr.
Automatically tags your photos based on what's in them.
The site allows you to categorize, tag,  and keyword each photo.
Google Play Store
21. Google Photos
---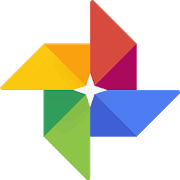 Google Photos app is a worldwide popular app to backup your photographs automatically. You can upload and share up to five hundred photos at a time. You can upload and access your photos at any time. Google Photos keeps secrecy and maintains privacy for you. You can share all your images with your friends and relatives and as well as can receive from them. You will get a number of essential features like automatic creation, an advanced editing suite, shared albums. You can preserve and share your high-quality photos and videos from any device with no hassle.
Important Features:
Remove and backup your photos just in a tap.
Get a new album compiled of your best clicks after a trip.
Give photos you clicked for your friends, and they can share their pictures also.
Convert photos with editing tools to apply to adjust lighting and filters just with a tap.
You can search the photos by the people, places, and content; no tagging is required.
Instantly share photos with any contact, phone number, or email.
Remove photos from your device to clear the space and get all of those photos in your Google Photos.
Create collages, add photo effects, apply filters and make your photos brighter and more significant.
22. Facebook
---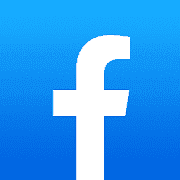 Facebook is a widely known social network used for free photo sharing and networking. You can keep up with your friends easily in a faster way. You can share photos and updates, connect with friends and Pages, and to communities you like. You can share your photos straight from your Android and have full control over your photos and privacy settings. Facebook has Pages, Apps, and Ads, which very useful for building your brand.
Important Features:
Meet new people on the social network site and get connected with friends and family.
Update your status and use the integral emoji in Facebook to share your views.
Share videos, memories, and your favorite photos.
If your friends like and comment on your post, you will get notifications.
Do make plans to meet up with friends in the local social events.
Enjoy online games with your Facebook friends.
Get backup photos by saving them in albums.
Follow your favorite artists, websites, and companies to get their latest news.
Look up local businesses to see reviews, operation hours, and pictures.
Buy and sell locally on Facebook Marketplace.
23. Instagram
---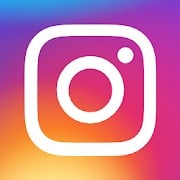 Instagram is a photo-sharing app that gained popularity worldwide within a short period. You can share the talent of your photography with your friends and family members or co-workers.' You can browse the photos from the photographers you follow and get your knowledge enriched. You can also edit your pictures with integrated filters and creative tools. You can directly share your posts on Facebook, Twitter, Tumblr, and other social networks.
Important Features:
Post photos as well as edit them with filters and artistic tools.
Browse photos from people you follow in your feed to get the idea.
Share a considerable number of photos.
Find out photos and videos you might like and follow new accounts in the Explore tab.
Go live to unite with other photographers, share and get knowledge of photography.
Share your posts in other social networks instantly.
Use Instagram automation to increase account growth while you're working on your photoshoots.
Schedule your posts and keep the photo content fresh even when you're busy with photoshoots and editing.
Finally, Insights
---
Your device can become a versatile desktop computer with all the above-mentioned best photography apps for Android. It will reduce your labor and produce a professional identity. These apps will help you in every step of the process of photography, like finding suitable weather and a location, photo shooting, photo editing, and so on. So, make the best use of these Android photography apps and take an artistic influence over your photographs.