We all have a desktop environment to have a better user experience on our desktops. Generally, a desktop environment refers to a bandle of components that provides access to all essential services and features of the particular operating system. However, as a Linux user, if you are looking for an advanced and clean graphics environment, I would ask you to stick to the content till the end. Here, we will tell you why to use the Pantheon desktop environment.
What is Pantheon?
---
Before we directly head towards the basic reasons to use the Pantheon desktop environment, I feel the essence of introducing Pantheon properly. However, Pantheon is generally a part of the Linux Elementary OS distribution projects. Indeed, the developers of the Elementary OS also developed and launched Pantheon too. And Pantheon has already gained popularity as one of the most dedicated, feature-rich, and simple desktop environments for Linux users.
However, Pantheon initially consists of two elements; Dock and panel. The upper part of the screen contains the panel, and the lower part is for the dock. The panel indeed comes with three central areas where the dock showcases all your favorite applications. Pantheon is not initially for power users, but those looking for a simple, straightforward, and efficient desktop environment can use it for sure.
Reasons To Use Pantheon Desktop Environment
---
I am sure if you are already using Elementary OS, you are well aware of the Pantheon desktop environment. So, I am not elaborating on that part and directly heading toward the reasons to use the Pantheon desktop environment.
To be honest, there are a lot of major and minor factors for what you should use Pantheon. We will not discuss the minor reasons and only focus on the major factors here. We have found the 10 most effective reasons to use the Pantheon desktop environment. Let's have a look over them briefly.
1. Open Source Desktop Environment
---
Linux systems are open source, and Pantheon is a Linux ecosystem project that has been developed a lot since its launch day. First, this desktop environment project was created as an icon pack for Ubuntu, and now it has come this far to become a beautiful and customizable desktop environment. You can use and tweak it without any restrictions on your elementary OS.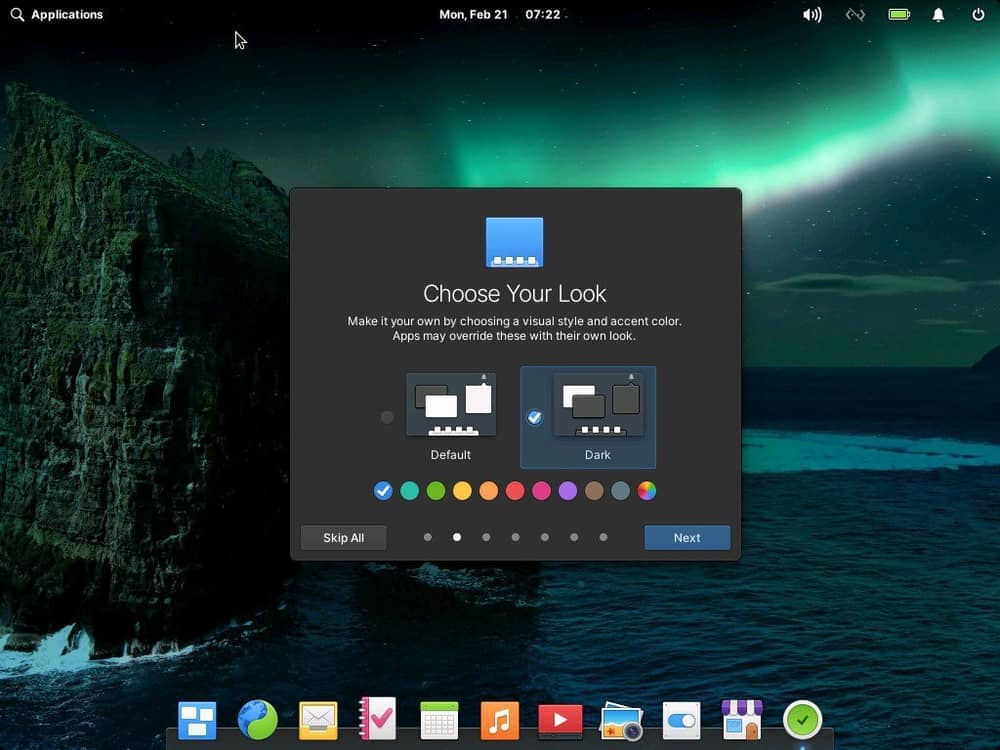 Pantheon was also developed by the same team that developed elementary OS. The platform is very appealing and comprehensive. It is also getting continuous upgrades and improvements, which are always helpful for mass users at large.
2. Light and Hassle-free 
---
If you are looking for a minimal and materialistic desktop environment, Pantheon is the right choice for you. You don't need any heavy hardware specifications to run this visually stunning desktop. Another perk is that you don't need to pay anything to use this platform.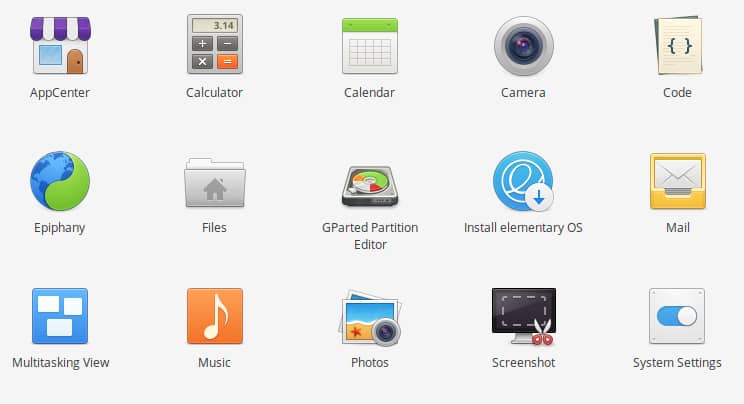 People who like the visual outlook of Mac OS can use Pantheon and have a similar, even better experience without paying for high-end components. The use case scenario is also very comprehensive. Anyone who has used Windows before can adjust to this desktop environment without any hiccups.
3. Secure System
---
Another significant reason to use Pantheon Desktop Environment is its high-security system. The developers of Pantheon are very strict about its security and even secure the Elementary OS from the beginning. So, it has been easier for Pantheon users to update all the apps and the OS as well. Additionally, the development team releases the patches for the exploits, if there are any.
Also, the users will find a dedicated section for security and protection in the settings. The section will indeed show you the apps and their consumed data type. You can change the permission setting of each app you are using on the system from the same section.
It also lets you decide whether to allow or disallow the data collection by the used apps as well. So, it is obvious that the security system provided by Pantheon is strong and updated.
4. Simple and Flexible
---
You may find many pro desktop environments that are dedicated to power users. And we cannot assure you that Pantheon is for them. But one thing is pretty much clear here Pantheon is for those who love to enjoy a simple but feasible user experience with the desktop environment. Indeed, it can be a very good option for everyday casual users like office workers or students.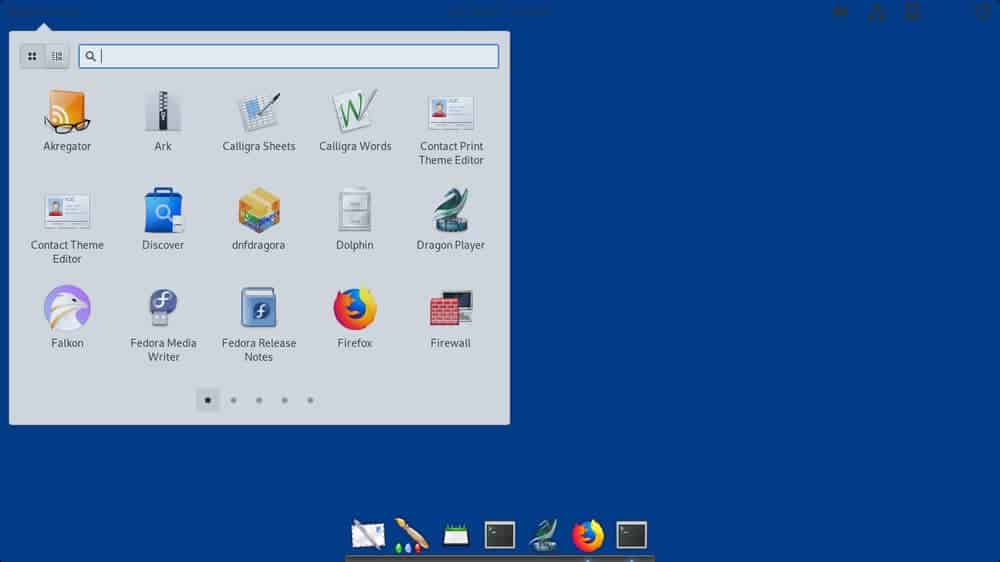 It may not be a piece of cake for the power users, but it doesn't mean that Pantheon is a decrepitated one. Instead, the developers used very efficient and genuine tricks that made the environment clean and feasible. Also, Pantheon is a very flexible desktop environment, and you will have complete control over it.
5. Workspace
---
One of the best parts of Pantheon is its function of using workspaces. Generally, this workspace lets you organize all the open applications, so you can manage your workflow with it.
Generally, all app windows on your desktop open on a particular workspace by default. And you can check an overview of the workspaces easily. For that, you have to simply click on the multitasking icon that is available on the dock. You can also check the overview by tapping on super + S.
Pantheon also lets you create a separated workspace for different tasks. Indeed, it is very easy to switch from one workspace to another. Additionally, Pantheon lets you navigate workspaces, and that's the fun part here. You have to move left or right through the workspaces by pressing super + left or super+ right to navigate.
In the navigation process, wherever you are, you can easily jump to the recent one with only one click. So, you can take it as a very important reason to use the Pantheon desktop environment.
6. Customizable
---
Undoubtedly, customization is a big fact that matters when choosing the best desktop environment. If it isn't properly flexible and doesn't let you customize various components, you will never be comfortable with that desktop environment. However, I can bet that Pantheon won't let you down in this case, at least.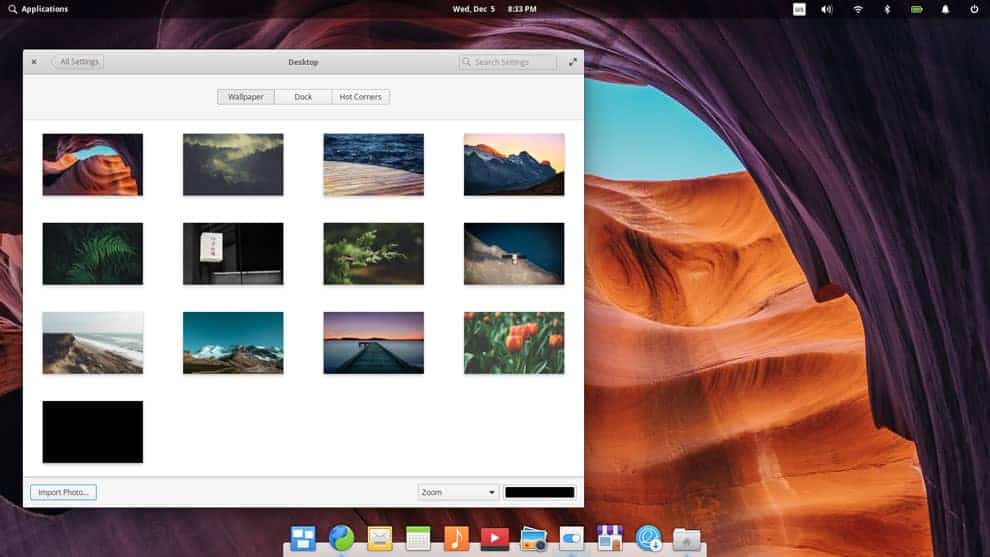 Pantheon eventually lets you customize and change various components of your desktop easily. You can easily customize the theme's colors and icons, change the text size, etc. It also lets you add or remove additional components if you wish. Consequently, you can also rearrange the apps and tools on your desktop.
Changing the app tray and the panel is also very easy with Pantheon. Indeed, Pantheon is very flexible and makes customization fun and easy. However, if you are a Mac user, the customization options will look very familiar. It also lets you install elementary tweaks that let you enable various customization options.
7. Smart UI
---
The UI of Pantheon is highly intuitive and adaptive. And that is a big reason to use the Pantheon desktop environment. Users can customize the outlook thoroughly. The color of the text changes from black to white and vice versa according to the background image you have used on the desktop. There are options for true dark mode and other quick-access tools for users' convenience.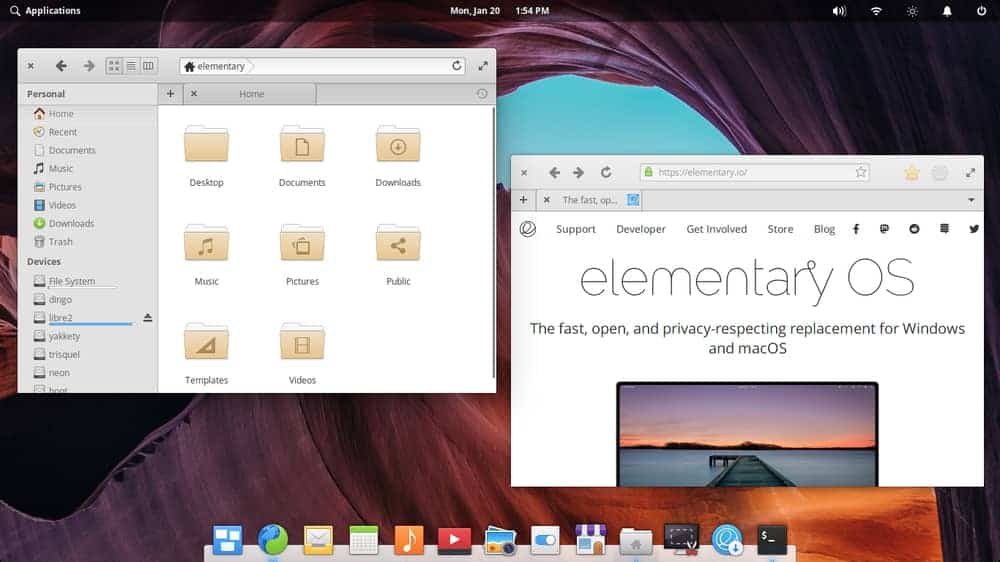 Moreover, the developers pay attention to a vast level of detail to offer the best possible experience to the end-users. Pantheon offers cutting-edge readability and eye-catching visual effects. Additionally, users have the freedom to customize and manage application menus, panel colors, and other settings.
8. Good for Professionals
---
The biggest number of Linux users comes from the Job sector. So, they should have a desktop environment that lets them make presentations and edit all their official documents for their office task. Pantheon is something like that, and it offers all the essential utilities you may need for your office job. It eventually comes with a Library of essential apps for many professionals.
If the dedicated Library doesn't have an app that you need, you are free to download the app from the store. However, choosing Pantheon as your office desktop environment has another big reason. It's the multiple workspaces creating functions. This system lets you handle multiple tasks with a separated workspace. So, things will be more organized and easy to handle.
So, choosing Pantheon as your desktop environment for managing office work is definitely a good idea. It's flexible and comes with all essential utilities to use PowerPoint, Word, and others. Additionally, it supports the most common files and lets you edit any type of document. Also, some of its unique features must help you organize your tasks in an arranged way.
9. Better Update Management
---
This desktop environment automatically manages all the updates and also notifies the users if any major updates are available, such as OS updates, firmware updates, etc. And that is another reason to use the Pantheon desktop environment. Unlike other desktop platforms where you have to pay for accessing the full potential, it offers the latest updates and improvements on time.
Here, you will get a dedicated panel for software updates and other settings for installed applications. You will also like the overall UI and comprehensive maintenance tools. Like other Linux desktop environments, it is highly customizable. It also includes a convenient one-click update facility for all pending packages.
10. Intuitive AppCenter
---
Like other Linux desktop environments, Pantheon on elementary OS comes with a full-fledged AppCenter. It is materialistic and easy to navigate with proper categories and a dedicated search facility. If you are into terminals and commands, you will have all those features for using the same Linux kernel as others.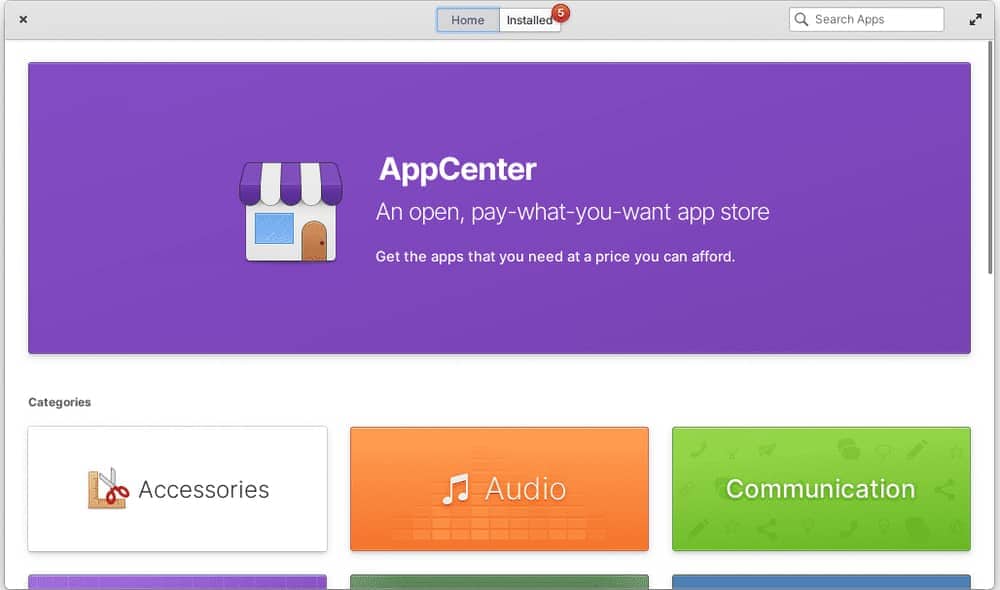 A downside of this AppCenter is many useful tools, and daily apps are not free. You have to pay for those essential tools and softwares to use them. Of course, you will find tonnes of alternatives for a single type of software from other developers and app hubs.
This paid service for simple tools is not welcomed at all. On the contrary, you can integrate other Linux distros' AppCenter on Pantheon for getting the open source goods without spending any money.
Aside from the mentioned factors, there is another essential reason to use the Pantheon desktop environment. Like most other Linux-based softwares, Pantheon is free to use. It comes with elementary OS with some other similar options. You can also install it on other supported Linux distros as a sole desktop environment system. You can easily do that just by following some simple guidelines.
Final Thought
---
Hopefully, you have got your reasons to use the Pantheon desktop environment already. Well, if you are thinking about the app for media consumption, I would like to inform you that Pantheon offers almost all common apps for that. It even supports all the video formats too. So, if you prioritize simplicity over the components for the power users, Pantheon can be your best desktop environment.
Well, if you are planning to give it a try, don't forget to share your experience of using it with us. We will eagerly wait for your feedback. Thank you for staying with us till now. Stay safe and stay tuned.