When a new model of a phone company has released, most of us just try to sell the previous one to buy the latest one. Our Smartphone has now become a part of our life, and so, we always want to stay updated. However, many of us often find selling a used phone challenging. If you are one of them, you are on the right track.
Very often, we sell our phone, and all the files are gone with it. Often, we lost our accounts and other essential files with it. Basically, there are some safety factors we all should make sure of before selling a used phone. Also, many of you have a lot of questions about the same factor.
Today, our discussion will follow all the factors about selling a second-hand phone. We will talk about where to get buyers, how to set the value, things we should do, and what we shouldn't do before selling a phone. So, don't skip a part and stay with us till the end. I am sure you will learn about something essential.
Are You Ready to Sell the Used Phone?
---
First, you have to ensure that you are ready to sell your device. I mean, you have all the accessories and other equipment ready with the device. And also, you are ready to buy a new one with the money you will get selling it. You should never sell your device not giving a think of using it for some time.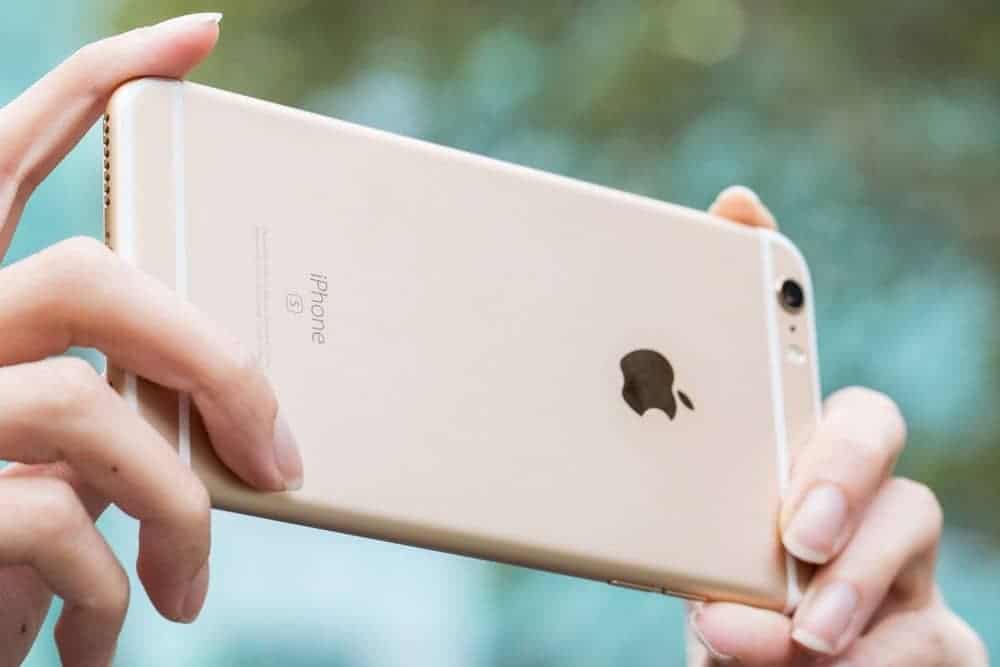 Selling a phone means you already have another, or you are going to buy one after selling it. Also, you have to think about the price and the condition of your device. Then you can search for the buyers. When you are ready to sell your used phone, you have to be professional to get the appropriate price for it.
However, many people just don't think much and sell their phones when they get a customer. But they face it difficult to buy a new phone and ultimately they regret it. That's why I am asking you if you are truly ready to sell your phone. If yes, this content is for you. I promise, here, you will find a lot of information that will help you sell your phone properly.
Where to Find the Customers?
---
When you determine to sell your used phone, you have to find the buyer for it. And it is one of the most challenging facts when it comes to selling your used phone. However, the internet marketplace makes things easier in this case. You can leave a selling post in many online marketplaces to seek a buyer.
Facebook marketplace is one of the most popular ones you can try first. If you have seller ID in many other marketplaces like Amazon, eBay, etc., just leave a post as well. When people get interested in your proposal, they will contact you for sure. However, you can sell your used phone in your local second-hand shop as well.
Set a Value for Your Phone
---
At this point, you have to fix a value for your phone. You have to think about a lot of factors while fixing the value for it. Generally, you should consider the following matters in this case.
The market price of the phone

How long have you been using it

How fine it works and if there is any major problem

Is there an available warranty?

Do you have to box and other accessories?

Any minor problems or scratches on the screen
Considering these factors, you can easily set a value for your used device. You can also research at what price people are selling the same device in the used condition. But make sure not to sell it in a very low price range. People will take it suspiciously and think of it as a stolen phone.
At the same time, you shouldn't set a big amount near to the new one as well. Then people will go for the new one instead of giving a think on your deal. So, be careful while setting the value for your device.
Things to Do Before Selling a Used Phone
---
Now, you are ready to sell your device, and you must know where to get the buyers. So, it's time to learn about some essential tasks to complete before selling a used phone. All these etiquettes are essential for your personal safety, and the new buyer's better to experience with the phone.
1. Gather All the Accessories and Box With It
---
First of all, you have to gather all the accessories you got in the box of the phone when you bought it. There can be a charger, an earphone, a user manual, and also the box. You have to provide all of them to the buyer to endure that it is officially your personal phone.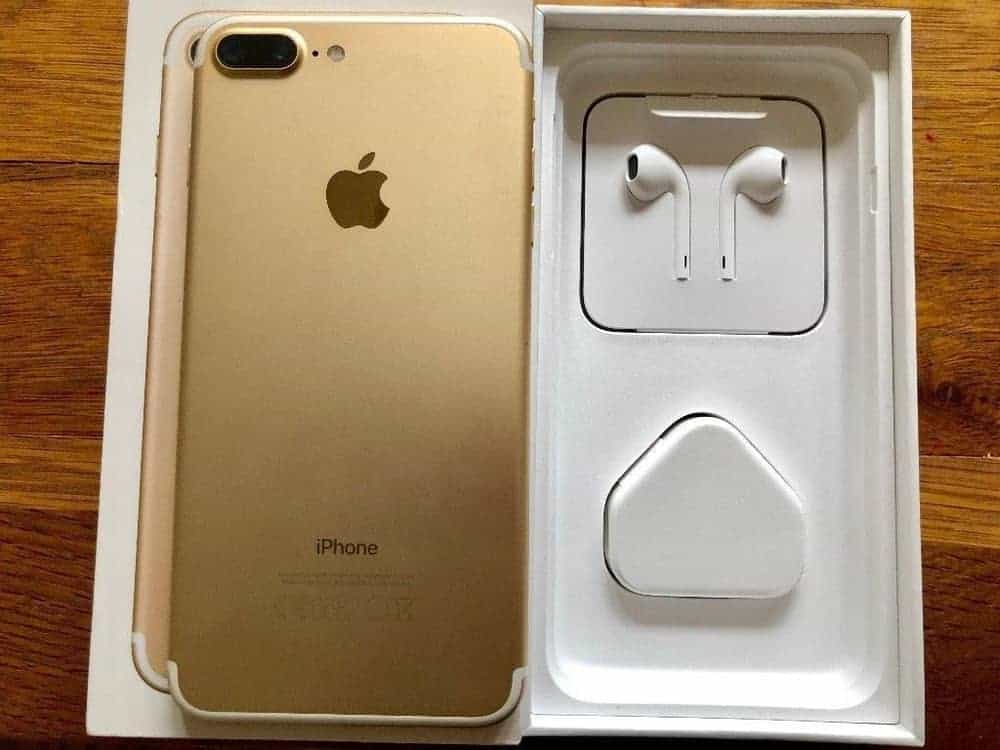 Most buyers don't love to buy a phone without the memo receipt, warranty paper, and box. It's because these things ensure that it's not a stolen phone. So, you have to gather them together before you sell them. Eventually, if you have all these things to provide, you will possibly get a better price.
2. Backup All Emergency Items
---
Most people don't love the idea of changing their just because they can end up losing all their photos, accounts, files, etc. To save all your items in a device, the backup system is upgraded day by day. You can simply keep all your files in the backup file and get them back in your new phone.
So, before you sell your device, having a backup for everything should be your first thing to do. Basically, there are so many things you need to keep the backups. Check out the below list, and sequentially, make backups for them.
Backup All Your Messages
---
Before selling your phone, you might need to keep a copy of the old text messages. Some third-party software, including Restore and Message backup, will help you with backup messages. Moreover, these apps automatically save your messages and upload them to email and google drive.
In addition, you can directly save the messages on google drive and later restore them on other phones. Also, if you are transferring data in your new phone, then you can do this directly with Fast Transfer.
Backup the Contacts
---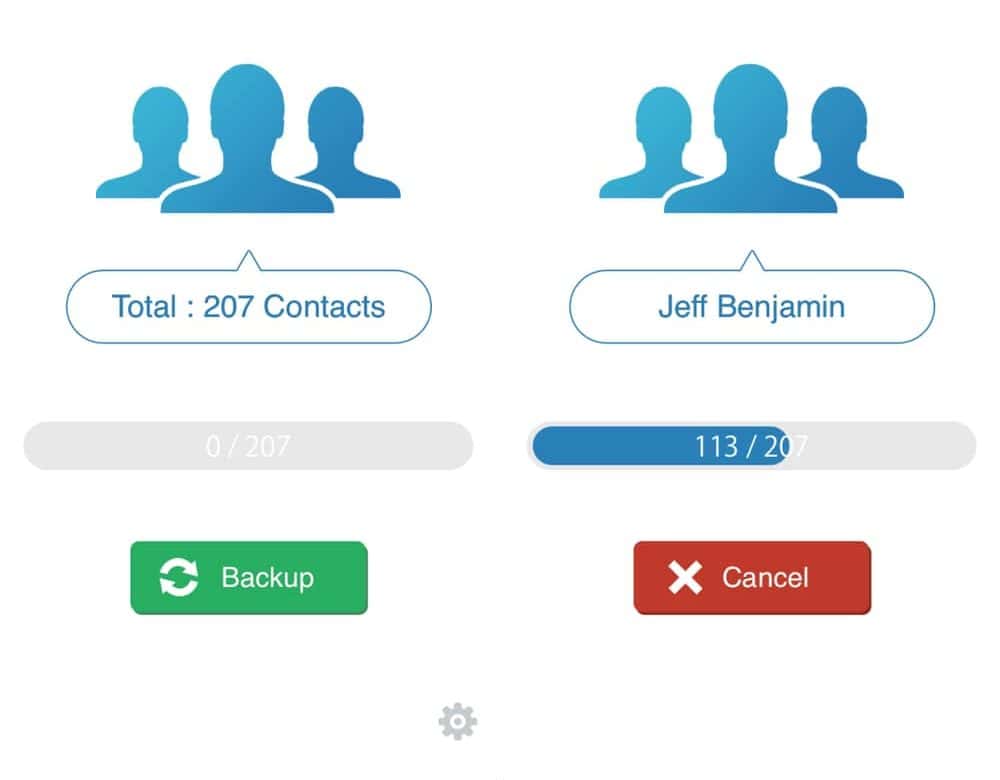 Similar to backing up your messages, backing up the contacts have the same things to do. Additionally, if you are an Android user and have google apps, it is important to get all your contacts. However, the contacts might not sync with your Google account, so you can go for Verizon Cloud to back up your contacts.
Backup the Photos and Videos
---
There are commonly two options to back up the photos and videos. First, you can keep a backup to the clouds like using Google Drive, Google Photos, Microsoft's onedrive, and so on. However, using Google photos is much more convenient as it helps with free storage for photos up to 20MP resolution.
Another one is you can simply transfer all the media files to SSD or external hard drive. The SD card has two locations, the phone folder and the card folder. Inside the DCIM folder, you will get the folders of all your photos and videos.
Backup All Your Call Recordings
---
Backing up all the call recordings is nearly the same as backing up all the messages. In addition, you can use third-party applications like restore. Or, if you have saved the recordings in Google drive, then getting it will be easier for you.
However, there are several data and photo recovery apps for Android you can use to secure data before selling a used phone. And if you are an Android user, you can find all the deleted call recordings in the internal storage. Moreover, you can even scan to find the deleted items or find them in the memory card.
Make a WhatsApp Backup
---
WhatsApp is the most used message service, and without saving the chat before shifting to a new phone can be a real mess. To avoid this, you can simply keep a chat backup in WhatsApp settings on Google. Likewise, It offers some options like you can choose the files you want to include and dismiss others.
If you have other things that can store in a backup file, just do it. Who knows what you will need in the future? So, always be sincere while using the backup system. Hopefully, you have understood the fact.
3. Log Out From All the Accounts
---
This is a simple yet very important step before you hand over the phone to the new buyer. You must sign out of the Google account and other social media accounts from the phone you are logged in. Otherwise, everything related to your account will remain accessible to anyone who uses this device.
It is better to perform this step before factory reset because most of the new Android version has Factory Reset Protection (FRP). It provides additional security for the accounts. You have to turn off the FRP, or else the new user won't be able to unlock the phone without your previous account details of yours. To remove the accounts, you need to follow some steps:
Go to the 'Settings' of your Android.

Then tap on 'Accounts.'

Open 'Google Account' and hit the one you are logged in to.

Select Manage your Google Account' from the top.

Click 'Remove account' to sign out.
The process is similar to removing other media accounts. If you cannot log out from your own device, you can simply manage it using another device as well. For that, you have to follow the below instructions.
Open a browser and go to 'Google account'.

Sign in to your account and tap on 'Security.'

Click 'Your devices' and select 'Manage devices.'

Tap on the three-dot menu at the top right corner of the device you want to log out.

Click Signout.
That's how easy it is to log out from everything on your device. It is an essential task, and eventually, it is related to the safety issue. So, don't forget it anyway before selling a used phone.
4. Remove Your SIM Cards and Micro SD Cards
---
After you have completed software-related matters such as having stored all your necessary data and backups, you should take out the SIM cards and memory cards as well. Just make sure you switch off the phone before removing the cards.
Your SIM card provides a number and identity on the network for your phone. You will find a tray for the cards and pull those out from the phone. It contains important contacts, call log information, and in some cases, text messages, SMS, etc. This is the reason why you should keep the SIM card to yourself.
Except for the internal storage, the data of your Android mobile is saved in Micro SD cards. Some of the phones might not have a slot for a Micro SD card, but generally, it is next to a SIM card slot. It is better to remove it unless you clear the data of Micro SD.
5. Encrypt Your Phone
---
The most common mistake of Android users is to forget this step before selling a used phone. The new version of Androids already has encryption enabled by default. However, the older version of Android will need to get it done manually within a couple of easy steps. For the manual encryption process, follow the below steps.
Open 'Settings' of your phone first.

After that, find the 'Security' option and tap on it.

Up next, click on 'Encryption' there.

Select 'Encrypt phone,' and the procedure will begin, so you are good to go.
Before you proceed, a note will appear reminding you to plug in so that the power does not go off while it is running. Again, you are advised to set a PIN, password, or lock screen. This PIN is needed whenever you wish to decrypt the files in the future.
6. Perform Factory Reset
---
Lastly, the only thing that is left to do is the factory reset. Nearly all Android provides this function, but the procedure varies a bit from phone to phone depending on the manufacturer's brand and model. It wipes out all the data you had on the phone.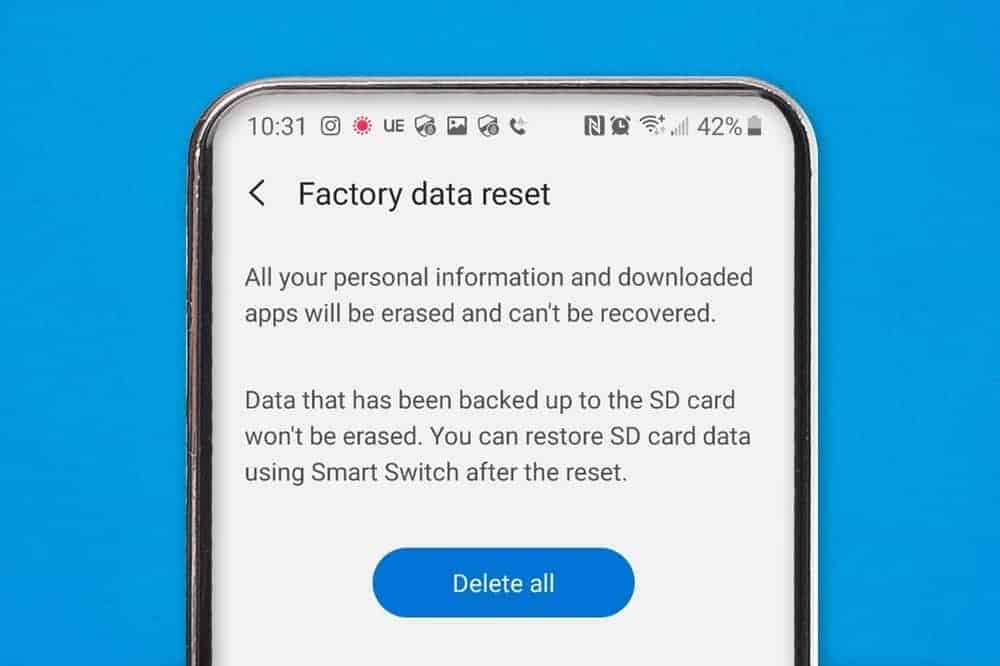 Most of the phones include this option in 'General Management' from 'Settings' of the phone. Then there is the 'Factory Data Reset' within the 'Reset' option. In the Google Pixel phones, go to 'Settings', and then 'System'. You need to tap 'Advanced' afterward.
Another way is to use the volume buttons and power key button from the side at once. If there is any confusion, you can find the procedure from the manufacturer's support site. After the factory reset, your phone will get back to its original state.
So, these are basic tasks you should do before selling a used phone. However, we love to share warnings of some emergency situations. Don't miss the next section if you are sincere and don't want to face any unwanted circumstances.
Warnings: Don't Do These While Selling Your Smartphone
---
Yes, there are warnings too. Very often, people fall into a trap by frauds while selling their used phones. There can be different unwanted situations people face. Also, sometimes, people cannot just sell their phone or get the proper value of it. Here are some practices you should never follow while selling your phone. Don't skip any of these points.
1. Don't Be Too Late to Sell A Used Phone
---
If you are sure that you will sell the phone, we suggest not to be too late anyway. It will be better if there is a warranty available. Always remember that if there is an available warranty, you will get more value. Besides, the older your phone will, the lower value it will get. So, when you determine to sell it, just go for it. Don't make it too late to get an unexpected value.
2. Don't Ask Too Much or Too Less for Your Device
---
In the beginning, you must check a point about setting value for your used phone. I am asking you again. Please be sincere while setting the value for it. Don't ask too much or too less for it. Otherwise, you will find it difficult to sell your phone. Consider the factors regarding your phone's age, condition, market value, etc., and set be honest.
If you ask too less, people can get it wrongfully. They can simply think that there is a major problem or it is just a stolen device. That's why you are giving it at a cheap price. And if you ask too much, surely, you don't get a customer for it. So, be consistent and genuine while setting the value for it.
3. Don't Let the Buyer Check It Before Removing Your Personal Details from the Phone
---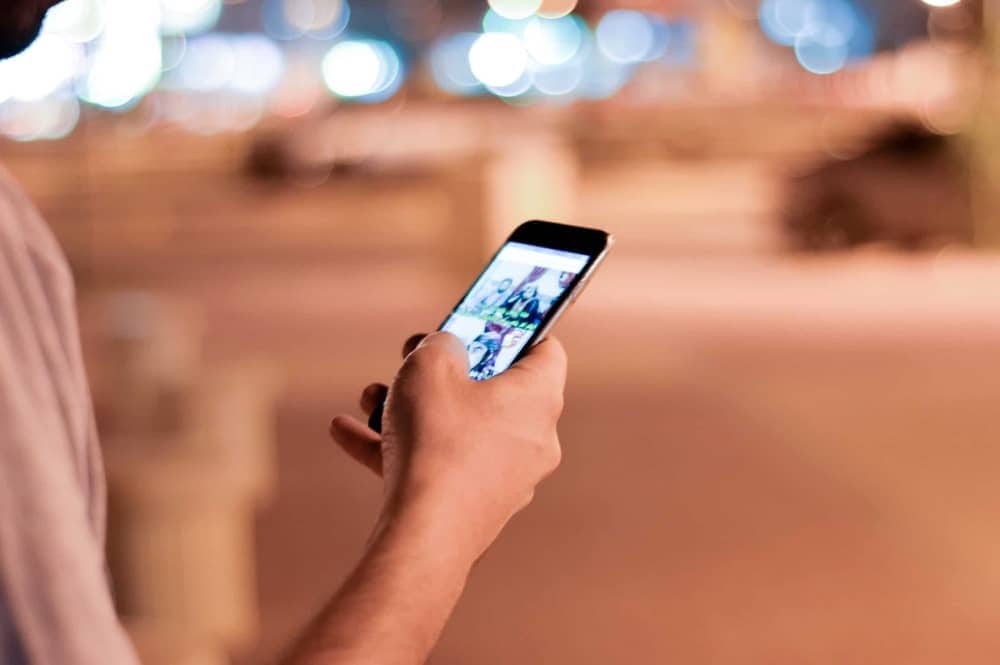 Before paying for your device, the buyer must want to check the device. It is natural. But our point is, never ever let the buyer check it before you remove all your personal data from it. He can simply intrude on your personal account and place where information is kept. So, you should first remove everything safely from your phone and let him check.
4. Don't Meet the Seller in a Remote Place Alone
---
Generally, two unknown people choose a popular and commonplace to meet for security. So, meet the buyer only if the place is safe and help is available there. If he asks you to meet in a remote place, it is better not to go there alone. Ask your friends or family to visit him there with you. Indeed, it's better not to go there and simply ask him to meet you in a popular place instead.
5. Don't Accept Bank Check
---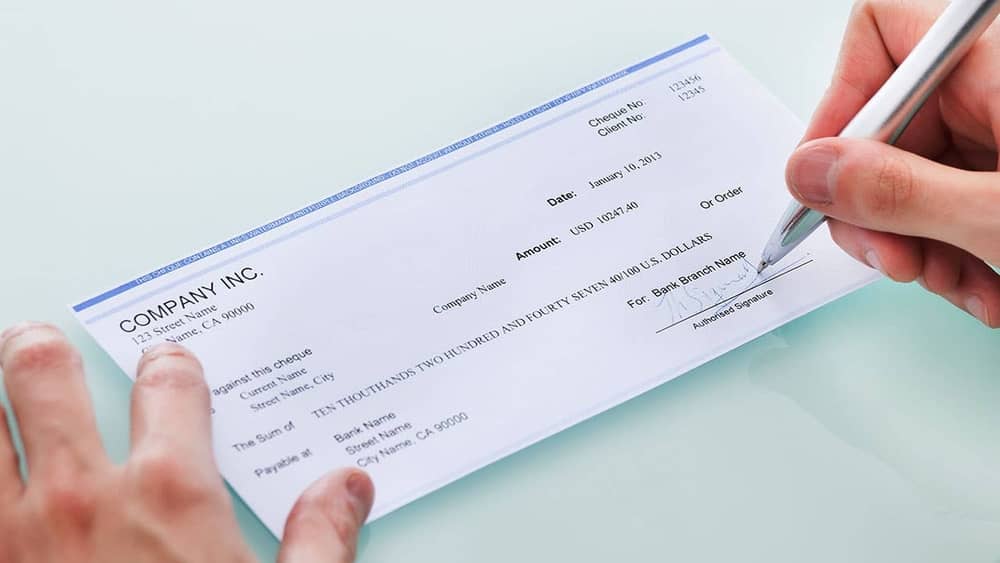 If the buyer pays you with a bank check, you better not accept that. Are you sure that the account has a sufficient balance? This is a very common type of trap most people face unwantedly. So, you should always prefer cash instead of the bank check. And if he offers you a bank check, then ask him to go to the bank with you and accompany you until you can withdraw the money.
6. Don't Accept Money Transfer If It's Not Instant
---
And finally, don't accept bank transfer that sends the money hours later. There are some banking systems then don't have an instant money transfer system. That means, when the buyer sends you the money, you will get it properly 3 to 24 hours later. You shouldn't allow this kind of payment anyway. You may not get the money and fall into a trap by any means.
Hopefully, you have now understood what you should do and what to avoid. Once again, I would like to ask you about security. Always remember that safety comes first, whatever the issue is. So, be careful, honest, and consistent. Hopefully, you'll get a better experience in selling your used phone.
Finally, Insights
---
First of all, best of luck. I am sure you are selling a used phone so that you can buy a new one. Don't forget to let us know which one you are going to buy. And also, don't skip the mentioned tips anyway. Remember that the backup process, logging out, factory reset, etc. are essential, and make sure that you are not forget anything. Thank you for staying with us.