When a mobile company launches a new model, users feel the essence of selling their phone and going for the new one. So, people who cannot afford the latest model happily buy the used one very often. Smartphones of all companies are updating, and so, people have to buy the latest one to stay updated. That's why selling and buying a used phone has now become a very common fact.
Here, I am grabbing the attention of the people who are planning to buy a used phone. It doesn't always happen that you will win by buying a used smartphone. Very often, people end up buying a damaged or stolen phone from an unknown seller. Eventually, people often fall into a trap while going to meet the seller.
Well, today, I have some tips for appropriately buying a second-hand phone. And I am here to share all the tips with some warning. I am anticipating that you will be with us till the very end and I promise you will learn something essential if you are planning to buy a second-hand phone recently.
When Should You Buy a Used Phone?
---
In general, the best time to buy a phone is just after the release of its successor. In this time phase, you can get your desired phone at cheap in both retail and used markets. The early users of new phones tend to sell their old phones at a significant price cut.
Almost all phone companies try to sell out their previous year's phone before the release of the new flagship. Some people buy at that period and also sell them off to get the new phones. If you can get those deals, that would be best for you. This way, you can get a quiet new phone packed with premium features.
It would help if you also researched the previous model's price with the newer one. If you have an adequate budget and the pricing of the relatively newer one is decent, you should look for the later one in the used market. You can even get a phone with the manufacturer's warranty coverage if you are lucky.
What Criteria Do You Need in A Used Phone?
---
Before making any purchasing decisions, you must know the use case scenario of the target phone. When it is about a mobile handset, it is pretty easy to spend a lot more for the little requirement to meet. Here, you must play smart and get the best value possible. Second-hand phones are cheaper than brand new ones.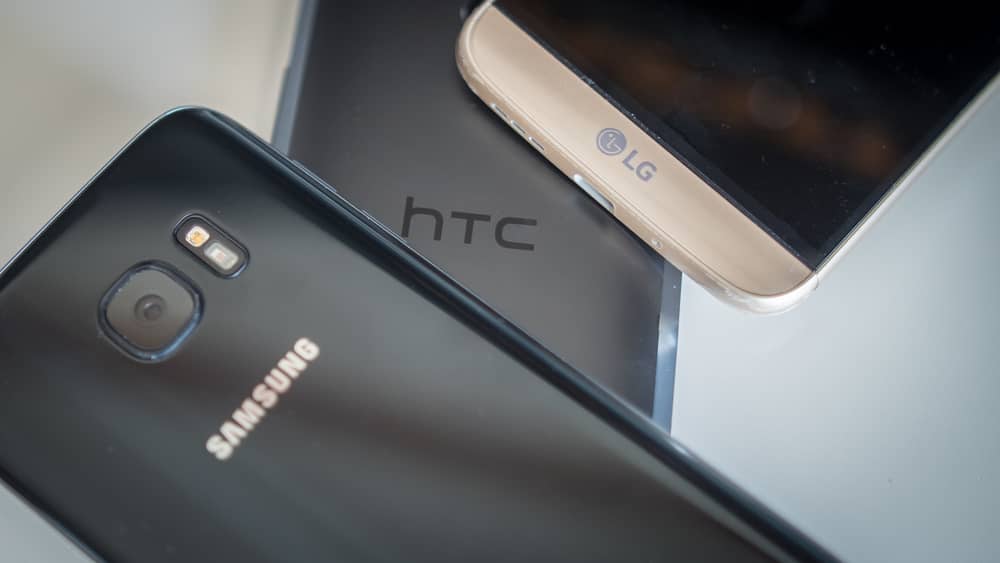 Almost all users need a phone with enough battery capacity that supports day-long usage. You should meet your needs and make a checklist before choosing a new phone. Make up your mind about mobile gaming or not, and if you require dual-sim or not, additionally, consider the screen size, weight distribution, SD card availability, presence of radio and IR booster, body type, and so on.
You can check on second-hand marketplace such as eBay, Swappa, Amazon, Craigslist for good deals. The Facebook Marketplace is also a great place to find used phones. If you want a worry-free experience, you should meet with the seller and check the device before purchasing. Don't forget to check the phone is unlocked or not.
If you are looking for flagship phones such as Galaxy Note 20, Mi 11, and the OnePlus 9 Pro, you should wait for a year for new releases. Previous year's flagship phones tend to have decent price cuts in the 2nd hand market. Moreover, you can easily get a top-tier device with a midrange budget.
Learn About the Price
---
Knowing about the current market price and price fluctuation ratio are two key points to get the best deal possible. You will have to do some homework to gather the latest info about the device's cost and resell value. Online marketplaces and e-commerce sites like eBay, Gazelle, Amazon, AliExpress, Swappa will surely give you an idea of market value.
Try to know the current value of the targeted phones even if they are marked as sold. After that, compare the price in different sites. The price may differ according to the product's condition. Another way is to check factory refurbished phones that way; you can compare the value in the used market. You should also consider the RAM and ROM sizes of the same phone model.
Where To Buy a Used Phone?
---
Now, the question is, from where can you buy a used phone? You will initially have a lot of ways to find people who love to sell their used phones. You can simply ask people around you if you don't want to meet unfamiliar people for that. But remember that the second-hand market is now bigger than you can imagine.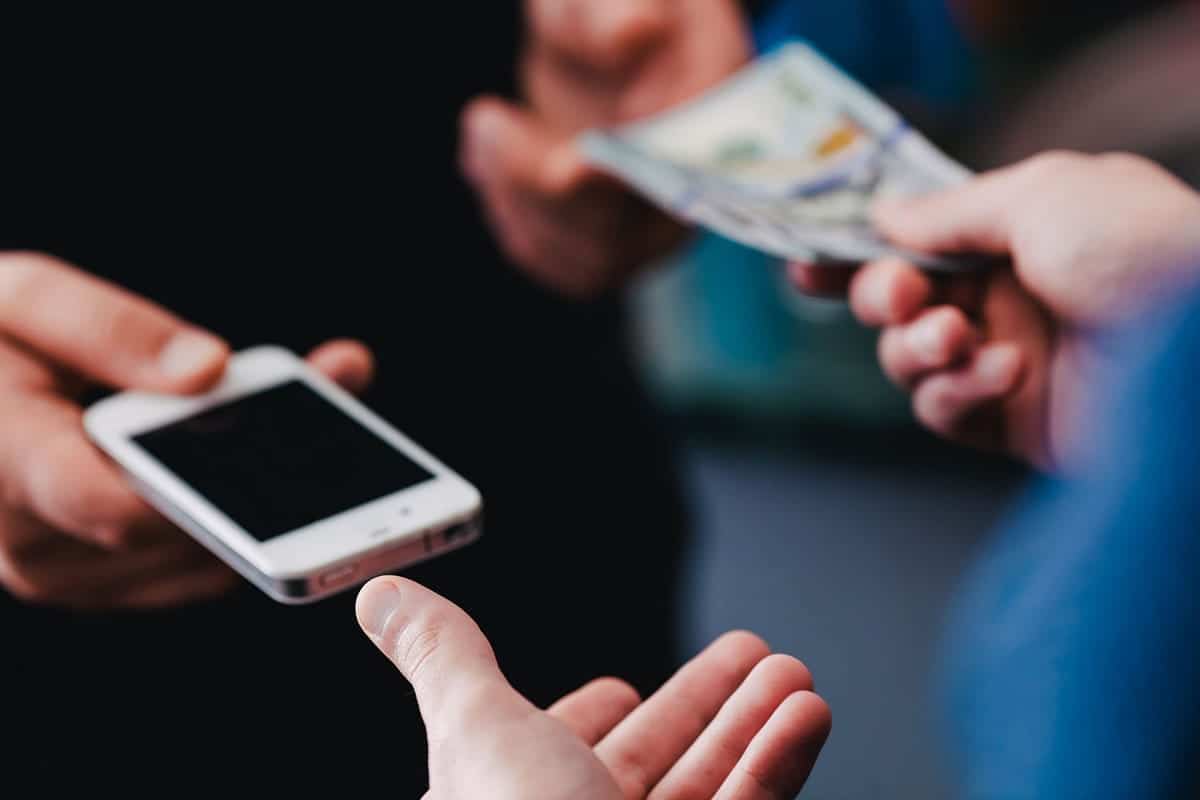 You must be familiar with the Marketplace of Facebook. Here, people post their sellable products very often. You can search for used phones in the marketplace. Besides, in almost all-region, there are different websites that sell used items. You can go through those sites to find out the appropriately used phone you want to buy.
Also, Amazon and other popular online marketplaces also let users sell their used items. So, once you have decided to buy a used phone, you can get them anyway. But what matters here is finding true sales, not a fraud. To avoid unwanted circumstances, we have some suggestions for you. Before we take our leave for today, I will definitely, let you know about it.
Things One Should Check While Buying a Used Phone
---
Let's head towards the main part of today's discussion. It is about the things you should check before buying a used phone. It's all about checking the issues of the phone that can be a big problem later on. We have made a list of some essential facts that you should always check before buying a used phone. However, let's check them out.
1. The Appearance of The Device
---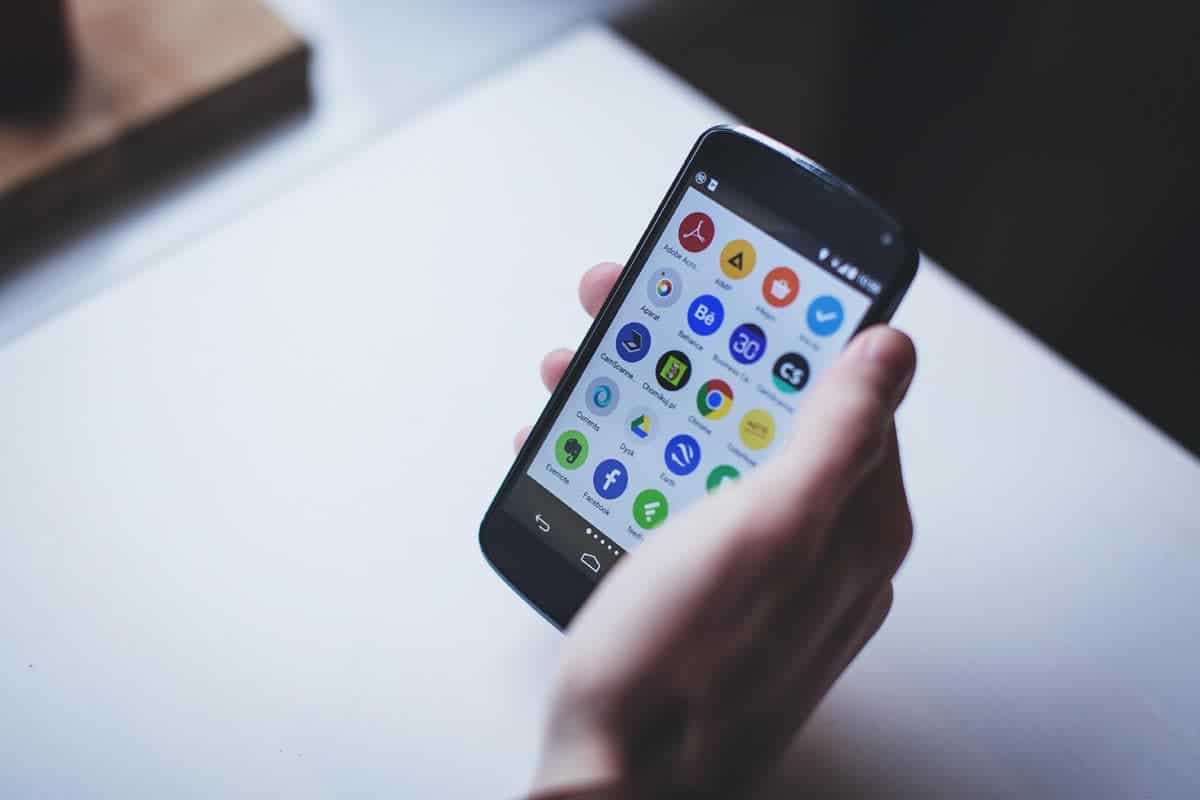 It is really essential to check the phone thoroughly before buying it. A used phone might be damaged, especially on the edges. If any damage is found, the most likely reason is it has fallen several times. Although the function of the phone can work for a little while, the malfunction might appear soon after.
2. Check Out the Touch Responsiveness
---
Sometimes, the phone's touch screen fails to work in all areas. Besides, the phone can have issues with the touch screen. Most often, smartphones have touch issues when falling from high. So, people often sell their phones when they have issues like that.
Before buying an old phone, properly check all the functions from the center, bottom, sides, or corners. In addition, if it has physical buttons, you still need to be sure that all of them are in the exact place. And of course, you should recheck if the functions are doing well here, including the power button, keyboard, camera button, volume buttons, etc.
3. Are There Any Scratches on the Screen?
---
Old phones mostly have cracks on the screen. So, it is wise to have a closer look, especially at its functions, and play with the phone for minutes. Additionally, the best way is to turn on the phone to check for bleeding colors and cracks.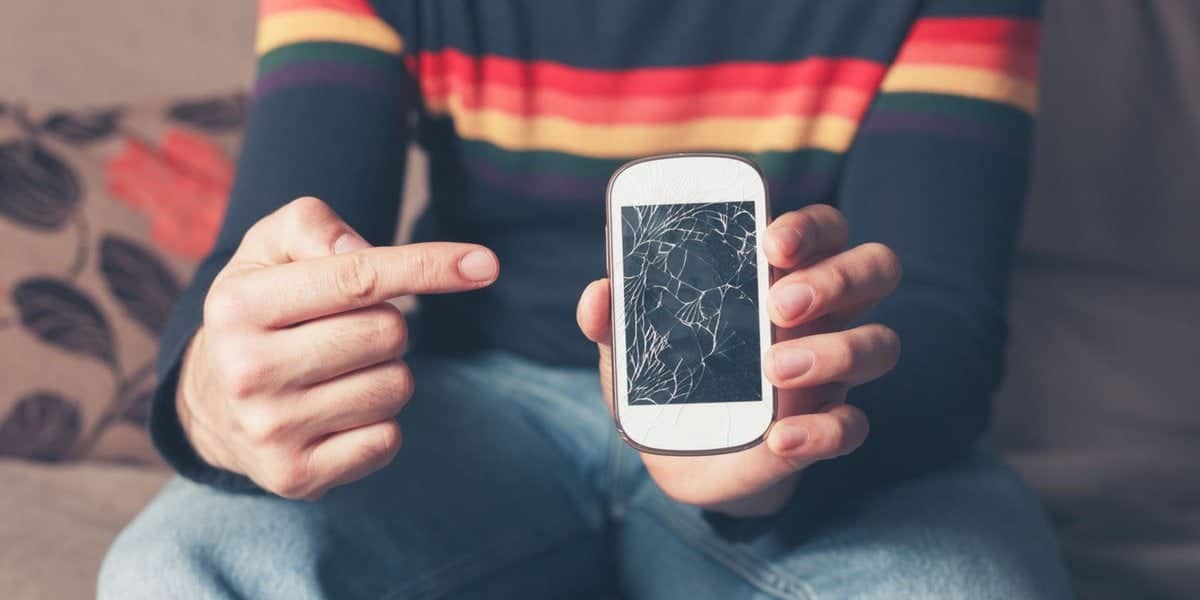 First, you need to go through carefully to all the corners on the screen and recheck if there are any tiny cracks or not. To be more specific, cracks have a negative impact on a phone's LCD. So, if any cracks are there, buying an old phone will be a loss for you.
4. Check If There Is Any Sort of Liquid Damage
---
An old phone often appears with liquid damage in it. Although it works fine in the first place, it gets corrosion in its internal function at later times. To avoid these circumstances, it is wise to check the discoloration at the charging port and headphone jack. If it appears green or yellow, be sure that it has been water damaged.
5. Does the Seller Offer Box and Other Warranty Paper?
---
You should make sure whether the box, invoice, and other warranty papers come along with the phone to ensure authenticity. This also indicates that the phone is not stolen. Besides, if the phone is imported from another country, it must need to get unlocked.
In the box, you have to justify if the original invoice is valid or not. Another concern is how many years ago the phone was bought. All the box contents should be there, or otherwise, you have to discuss a settlement with the seller. The same applies to false accessories as well.
It is easily collectible from e-commerce portals. Nearly all the sites, including popular sites such as Flipkart, Amazon, etc., provide an e-invoice to download. There are possibilities that the previous user might have purchased it online or lost the papers; in that case, you can request a digital copy of an invoice.
Again, the phones with an active warranty are a more risk-free option to go for. With the help of IMEI, you can find out the phone's warranty session. This information is accessible on the manufacturer's website. Vivo, Oppo, Realme, Xiaomi, etc., are available online. OnePlus phone has that information in their OnePlus Care app.
When it is an imported phone, you should keep in mind that the warranty must be international. Besides, if the phone's brand is not authorized in the country you live in, the chances are that the spare parts are not available locally. That means every time your phone has a problem in a particular part; you will face a lot of trouble.
6. Check Camera, and Speaker
---
Several major functions such as a microphone, earpiece, vibration, speaker, both the front and back camera, and so on should not get ignored at all because these hardware functions are very important for a phone to operate in the right manner.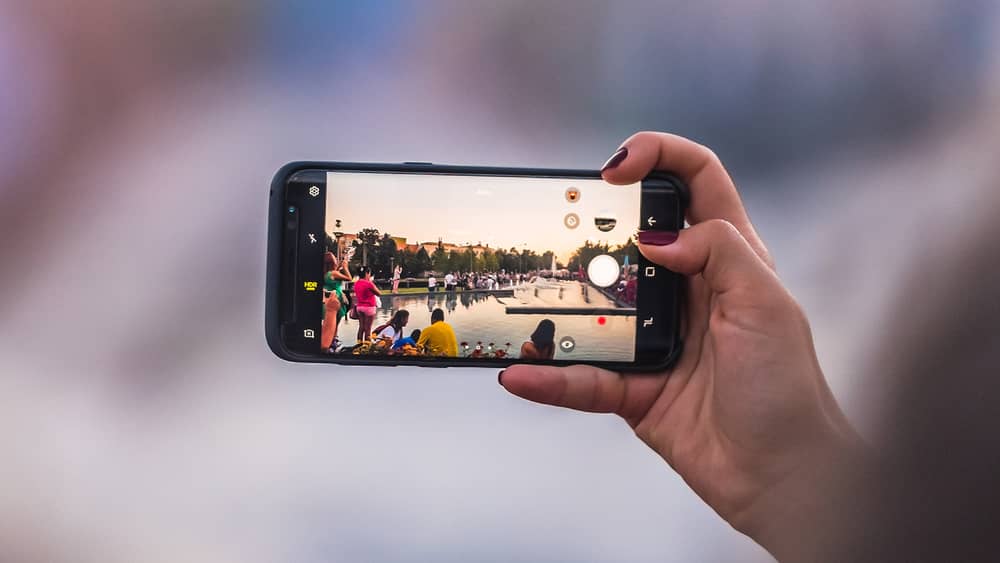 For a quick check at the time you are buying a phone, there are a bunch of apps out there. Phone Check and Test, Phone Doctor Plus, TestM Hardware, Test Your Android, and many more apps are there to help you. A detailed list of things to look for before buying a second-hand phone is given in the apps.
7. Check The Battery Life and Charger Port
---
Smartphones have lithium-ion batteries inside. With time, the performance of the batteries decreases little by little. So, in order to avoid further hassle after buying, you should carefully observe the timing of drop-in battery percentage while you are checking the phone.
Just in case you see a quick reduction of the battery level, it is alarming. For more inquiries, you may go to the settings. Then tap on the battery. You will find battery health after that. Give the Maximum Capacity percentage a look-see. Make sure the percentage is over 80.
The charger port is another basic concern for smartphones. You have to plug out the cable that comes with the phone. Therefore, you should bring along a power bank and watch out whether the battery percentage increase to confirm the phone is charging appropriately.
8. Test The Access to the SIM Card, Network
---
Of course, you need a SIM card for the phone to make calls. There is no way you can skip this step. Place a SIM card inside and call someone to verify it is working. On condition that the microSD card port and other accessories are also available, you may follow similar steps to stay out of any confusion.
The phone's Wi-fi and network bands of your locality must support yours with your carrier. If not, you will not get access to the network through the phone. You will find the network from the settings. Set the network preferences and double-check.
So, these are basic factors that can be problematic later on if you buy a used phone. We suggest checking them one after another to be more assured of it. We are near to the conclusion of this discussion, and as we promise, we will share some suggestions to avoid unwanted circumstances right below.
Facts to Be Careful of While Buying a Used Phone About
---
Very often, we find news on frauds disguised as sellers and hijack money and other gear. There can be other unwanted situations you may have to face if you are sincere and professional. However, the following tips will definitely help you avoid such problems for sure. So, don't forget to check them out.
1. Don't Buy a Used Phone Without Checking the Seller's Profile
---
If you are planning to buy a used phone from an online marketplace, you should first check the seller's ID. Almost all the marketplace sites have their form for all the users. If the information of the ID doesn't seem authentic, you should probably avoid it at any cost.
Also, it is a good idea to take an image of the ID of the seller. You can simply take a screenshot of his details as well. It will help you find him or report him if something unusual happens. However, the main idea is to check the ID and make sure that it is not fake.
2. Don't Go Alone If The Seller Ask You to Come in A Remote Place
---
The seller and the buyer often meet in a common and very crowded place. Like, it can be a shopping mall or in front of a restaurant like Burger King, McDonald's, etc., but if the seller asks you to meet him in a remote and less crowded area, I must say that something is very much fishy. So, you shouldn't go there alone anyway.
Indeed, we suggest not going there at all. Maybe there are more people to attack you and snatch the money you bring for the used phone. So, just ask him to meet you at a place where help from the security service is available. If he denies coming there, just cancel the deal.
3. Don't Buy A Stolen Phone
---
The most common thing thieves are taken always is a smartphone. And they sell them to get money in exchange for that. So, you have to make sure that the seller is not selling a stolen phone. Now, the question is, how can you be sure of that, right? Well, there is a way to find if a phone is a stolen one.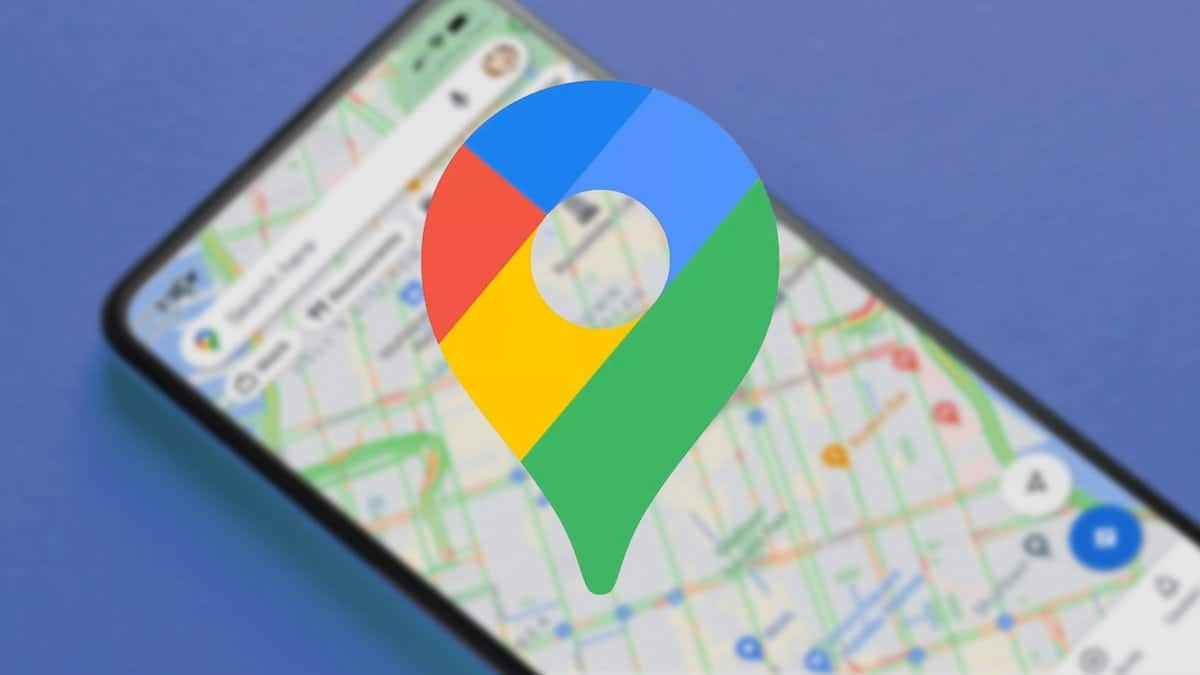 Generally, the thief steals the phone only, not the original charger, headphone, memo, warranty paper, and the full box. So, if the seller offers you all of them, you can be sure that the phone is not a stolen one. Besides, a thief mostly asks for less amount of money as the price. If you think the price is not enough for it, just don't go for it.
Remember that an unfamiliar person has no reason to give you a fresh smartphone at such a low price. And if you become greedy and buy a stolen phone at a low price, just be sure that you are digging your own grave. The new technology can detect the location of a phone when it is on. So, the thief simply switched it off until you take it, and when you turn it on, you will get caught.
4. Don't Buy An Used Phone If the Seller Doesn't Provide at Least Self Warranty
---
We always suggest buying a used phone if it has at least one month of official warranty. If the phone you choose doesn't have an official warranty, ask the seller to provide at least one week of self warranty. That means he to refund you if you find any issue in the given week. If the seller provides you with a self warranty, there is less possibility of getting a damaged phone.
5. Don't Buy An Used Rooted Phone
---
And lastly, you shouldn't buy a rooted phone. Remember that the entire process of rooting a phone is pretty much harder. So, if the user makes any mistake, that can be a problem later on. Besides, some mobile phone companies don't provide a warranty if the phone is rooted. So, you better avoid a used rooted phone anyway.
Safety should be your first priority. Meeting an unfamiliar person while having a lot of money in your pocket can be dangerous. In that case, you can pay the money by bank transfer to avoid having to bring money while meeting new people. So, whatever the cause is, you should never take risks or be careless.
Finally, Insights
---
Hopefully, you have now ready to buy a used phone? Before we leave, I love to share some personal suggestions in this case? Is it really necessary to buy a used phone? I am saying this because there is always a risk in buying a second-hand phone. Who knows, the user used it for corruption or didn't very much sincerity while using it! So, if it is anyway left, you should definitely buy a new and official phone.
However, used phones are always damaged; things ain't like that always. If you manage to check everything perfectly, that can be your best fit as well. So, be careful while checking it before buying. Thank you a thousandfold for your time.