Android smartphones are available in everyone's hands and offer incredible features at great prices. The Android operating system is based on Linux and is also hardware independent. Almost all people now use smartphones because of these features like the Internet, Games, and Apps for various purposes. From all aspects, Android OS has become the giant on the market. Google Play store has millions of apps for different purposes. The best Backup app for Android is one of them, which is highly required to keep your valuable personal data safe.
Best Backup Apps for Android
---
You download multiple apps and can store a lot of essential data on your Android devices. But the main point you still worry about is the protection of data in case it gets lost. So you have to back up the data from your phone. Although Android does an automatic backup, it's always good to have a double backup. Here, we have listed down the 20 best backup apps for Android to back up your important data, such as photos and videos.
1. Titanium Backup
---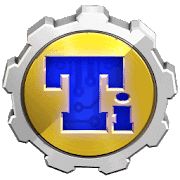 Titanium Backup offers dynamic features for Android backup and recovery. It can save many things, including applications, system settings, data, and business links. This app allows you to back up all your files and folders by schedule. You can save APK on an SD card. The user interface is quite simple, and its use for saving documents takes only a few minutes. It sounds archaic, but that's not how you plan to use this app multiple times.
Important Features
Only for rooted device

Most powerful backup tool for Android

It comes with Zero-click batch restores

Can save Multi-user apps data

Can freeze Apps

Synchronization is available on Dropbox
2. Helium – App Sync and Backup
---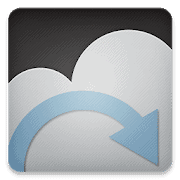 Helium – App Sync and Backup is a feature-rich backup app. It supports any version of Android. This free app can back up data and other media files. The free version allows you to back up the app data, SMS, contacts, etc. However, the premium version is available, and you can sync data to other cloud storage. This app is for you if you want a free solution with lots of features.
Important Features
It allows backup and restores data to an SD card.

You can restore data from a PC.

Ads free in a premium version.

Backup data to Google Drive, Dropbox, and Box in the premium version.
3. All Backup Restore
---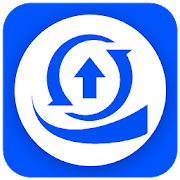 All Backup Restore is a popular free Android Backup app. It is one of the best backup apps for Android, and it permits you to SMS, MMS, contacts, and system settings. You can back up app data by selecting individually. You can back up your app's data to Google Drive and restore them to enable the previous settings. This app can even create a backup copy of your calendar data so that you won't miss any birthday wishes even if you reset your phone.
Important Features
Backup multi-media files

It comes with a Secure backup feature

Backup any type of data

Most complete backup apps

Support a wide range of options such as SD card and mobile phone
4. App / SMS / Contact – Backup & Restore
---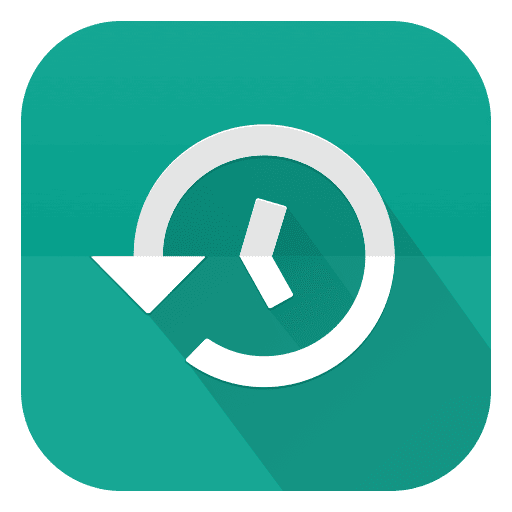 App / SMS / Contact – Backup & Restore is another one of the best backup apps for Android, and the Trustlook Security Lab has developed it. This app has tons of features and updates frequently. You can browse your online storage from anywhere or any device. Unlike many other free Android Backup apps, App / SMS / Contact – Backup & Restore is pretty much exclusively for non-rooted devices.
Important Features
Allows batch backup, restore, share, and transfer from device to device

Upload backup to Google Drive and download at any time

Backup to SD card or pen drive

You can overwrite or downgrade app versions

Supports scheduled backup

Transfer backup file with wi-fi
5. My Backup
---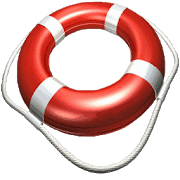 A few years ago, My Backup used to be the best alternative to the Titanium Backup app for root users. However, it is for non-root users and compatible with any Android version, making it another of the best backup app for Android. Thankfully, it's still reasonably relevant to the ad-free feature. It can back up app data and all types of media files. The free version allows you to back up and restores data along with batch processing.
Important Features
Easy, a reliable backup app for Android

Locally save data to SD card

Have the option to back up to the cloud

Set a schedule for automatic backups

Supports all types of data

Need root access to save APK to SD card
6. Easy Backup – Contacts Export and Restore
---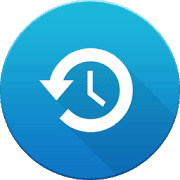 Easy Backup – Contacts Export and Restore is a beautiful Android backup app where users need to create an account to store the backups. You will be able to back up and restore apps to your PC or other devices based on your preference using this app. You can sync data to Google Drive, Dropbox, and OneDrive cloud storage, with more features coming soon. It's probably the best backup app for Android for non-root users.
Important Features
Backup files with one click

Supports offline backup

Email the backup file to your address

One-click restores the contact

It is very simple to use

Supports a wide range of email service
7. My APKs – Backup Restore Share Manage Apps Apk
---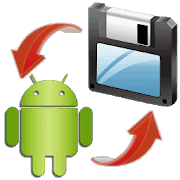 My APKs – backup restore share manage apps apk is one of the handy backup apps. You can set it to backup automatically, organize your apps and analyze apps data by this app. It allows you to sync data between other cloud storage like Google Drive, Dropbox, and OneDrive. It has a built-in option for sending backup files via email, Bluetooth, and wi-fi, making it the best backup app for Android.
Important Features
Save a copy of installed apps on the device

It is famous for its reliable backup

Works offline seamlessly

Generate a list of apps in HTML, pdf, or text format

Transfer the backup file over email

Lightweight best backup app for android
8. Apps Backup and Restore
---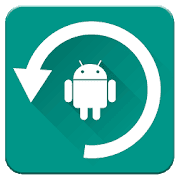 Apps Backup and Restore is one best backup apps for Android, which does not require root. Thankfully, it comes with loads of features at your disposal. The free version allows you to back up to your current device or SD card. The free Android backup app version allows almost all the features but shows ads. The premium version is also available. You will get many extra features and ad-free in the premium version.
Important Features
Complete backup of installed apps

Reinstall directly to the device from the backup file

Automatic backup of newly installed apps

Have the option to launch installed apps

Share the APKs with other devices

Generate the app link to share with other devices
9. App Backup & Restore – Easiest backup too
---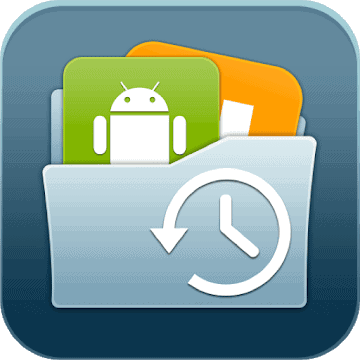 App Backup & Restore – the Easiest backup tool is one of the best backup apps for Android and an essential tool for Android users. It allows you to back up your messages, app data, contacts, and call logs. It has tons of features and updates frequently. This backup app will enable you to bulk backup app data. Unlike many other Android Backup apps, this app is much more secure who want a simpler solution.
Important Features
You can do anytime bulk backup

Sync between the device and to cloud

Automatic backup and restore the files

Downgrade the app version

You can refresh the app list of backup apps

Control the transfer when the network condition is not good
10. Contact Backup & Restore Pro
---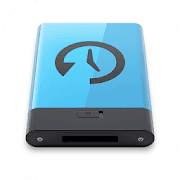 Contact Backup & Restore Pro is an excellent contact, SMS, logs, and storage service developed by Best Tools Studio. It backs up your contacts, provides its users free, and allows you to sync them to a new device. This best backup app for Android works offline and includes support for VFC and quick export to anywhere via wi-fi or email. It includes cloud storage and can analyze contact, identify text messages, and adequately arrange them.
Important Features
Instant backup contact, SMS, and call logs

Allows offline backup

Easy to restore the backup data

It supports VCF contact backup

Instantly save the backup to another device, SD card, Dropbox, and Gmail No need to sign up or activate.
11. Google Photos
---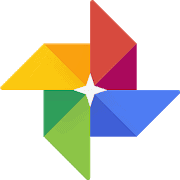 Android users derive Google services by default. Therefore, it is a high chance that you have already used the Google Photos app to back up your photos and videos. With Google Photos, you can store unlimited photos and videos in high resolution. No more running out of space in your phone storage. You can access all the photos and videos from any device. The Google Photos app comes with advanced photo searchability.
Important Features
Free unlimited backup of photos and videos

No quality loss while backing up

One tap photos and videos restoration

Visual Search option available

In-app editing features to edit photos

Smart album organization

Send photos to contact, email with one tap
12. Google Drive
---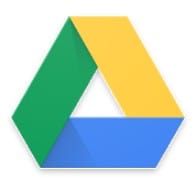 Google Photos app is a good solution if you need to back up automatically. But if you need to store everything, you can opt for Google Drive. There is nothing new to introducing Google Drive as this android backup software comes by default with every android phone. You get 15 GB of storage for free, but you can buy additional space. You can view and edit your files and folders from anywhere on any device.
Important Features
Store any files to Google drive safely

Instantly view any files

You can manage permissions

You can view file details and activity

Scan documents using the phone camera

Sync with Google Photos

Share files and folders
13. OneDrive
---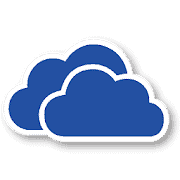 If you don't like Google's service, then you can use OneDrive from Microsoft – one of the best Google Photos alternatives. It has almost the same features as Google Drive. If you run out of your phone storage space, you can back up all of your photos, videos, and other files to OneDrive. This app offers a pretty good storage option. However, if you need additional space, you can buy it. Sometimes many mobile phone brand offers a premium subscription with their phone.
Important Features
Backup any files, including media files

Backup full-resolution photos and videos

You can access files offline

Photo tagging options available

Quickly open doc files within the app
14. Dropbox
---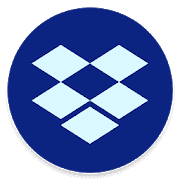 Dropbox has been one of the most popular cloud storage services for many years. It is one of the first cloud solutions in the early days. Dropbox app offers a backup solution directly to Dropbox cloud storage. You get free 1 GB space, but you can buy additional space if you need it.
If you are an old Android user, you can't use Dropbox because it supports Android 4.1 or later. Like Google Drive, you can set the permission of any individual files or folders and share them accordingly.
Important Features
Sync, edit, and share files with other

Upload any files from your phone

Share folders and set permissions

Up to 2TB space for premium customers

Seamless integration with Dropbox cloud
15. Shoebox
---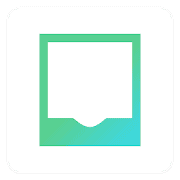 Shoebox is a popular Android backup software for photo lovers who want a free solution but do not want to use the Google or Microsoft app. It is a multi-platform app that offers you backup photos of up to 3460 pixels. You can view, share, download, or upload your photos from anywhere or on any device. The feature that makes it apart from other apps is it supports Chromecast. However, you need Android 4.1 or later to use this app.
Important Features
Backup Facebook photos

Facebook like on this day to remember a past event

Chromecast supported

An array of search options are available to search photos, videos

Directly share photos on Facebook, Twitter

Full-resolution photo backup is available
16. AppMonster
---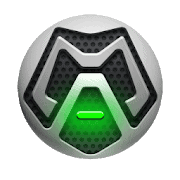 The application is quite popular with regular root because it specializes in backing up applications. Whether one or all of your applications, AppMonster is easy to use and will alert you when the backup process completes. If you opt for the free version, keep in mind that the options will remain limited. This version can still back up, but you can only do it under the application's default settings, which may not be suitable for all.
Important Features
Export as a single file of all backups

Supports both root and non-rooted devices

Automatic backup of new app installation

Create multiple versions of backup files

Backup to SD cards

Backup and restore APKs
17. Apps Backup
---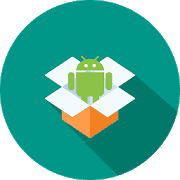 Apps Backup is another android backup software where features are added well thought out. The backup is done according to your choice, and you can decide whether one or more applications to back up. As with App backup & restore, you can send a copy of the application to whom you want. This application will allow you in one move to install or uninstall an application — one of its major flaws in the presence of advertisements.
Important Features
Backup any installed apps

Download installed files via the desktop browser

Backup APKs to SD card

Supports almost all versions of Android

Batch backup, restore, install and uninstall apps
18. Ultimate Backup
---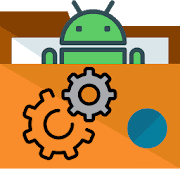 Ultimate Backup is the complete solution for backups of your Android device. More than just an application for backing up your device; it's a device manager that can back up and restore your data. Backups can be ported to the cloud or local storage. The application works on rooted and unrooted devices. It also allows you to choose between a backup of the APK or its data. The application works from the version of Android 2.2 or later.
Important Features
Backup all personal data

Restore all data with one click

Sync between devices

Backup the data into the APK file

Takes 3 seconds to backup and restore

Fast and simple to use
19. Easy Backup and Restore
---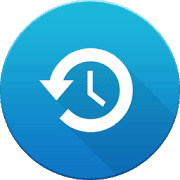 Easy Backup and Restore are completely free; as the name suggests, it is one of the simplest to use. It works in a rooted environment. All your data is archived in a .zip file and can thus be consulted either on your smartphone or your PC. It can android backup and restore your data on hard drives, microSD, or the Cloud. It offers many backup options, extensions available for in-app purchases if you wish, and an account that can restore multiple smartphones.
Important Features
Transfer apps between devices

Easily backup apps and restore

Uninstall multiple apps

Share APKs with one tap

Create automatic backup

Search option in the storage
20. SMS Backup & Restore
---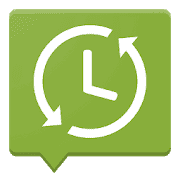 SMS Backup & Restore is another Android backup application available for free on the Google Play Store to download. Like the names of applications, these applications provide a lot of simple tools for backing up personal data. The application does not require you to root your device. This app allows you to back up SMS, MMS, contact, and call logs. This is a great option if you're looking for something simple with additional features, like sending apps and batch uninstalls.
Important Features
Option to backup in XML format

Restore individual conversation

You can search the specific backups files

Fast transfer between two devices

You can email the backup file
Final Thought
---
With the growing number of individual data, the demand for the backup app is very high. However, the app has to be reliable. Otherwise, all of your backups could be in danger or lost. I recommend you only use the backup app from renowned app developers and big companies.
The reason is they put effort into making the app reliable. Also, choose the app which has a scheduled backup option. Thus, you won't have to think again about creating a backup manually.
Please share your thought about the Android Backup app. Did I miss anything? If so, comment below to inform me. Also, share this article with your social media profiles.