Out of all the image file formats available, PNG and JPEG are two of the most common. However, when compared side-by-side, it's easy to see that there are tradeoffs between quality and image size. With PNGs offer higher quality images but at a larger size, while JPEGs provide lower quality images but with smaller sizes. In order to reduce file size without compromising quality, the WebP image format was created and is already supported by Linux systems.
The new image file system, AVIF, is becoming increasingly popular because it compresses images without compromising quality. The size of an AVIF image is smaller than a WebP, but the quality remains intact. One downside to this newer image file format is that most Linux distributions have not yet implemented support for AVIF.
If you get an image or download images in AVIF format from the web, Most of the default image viewers can't show the thumbnail.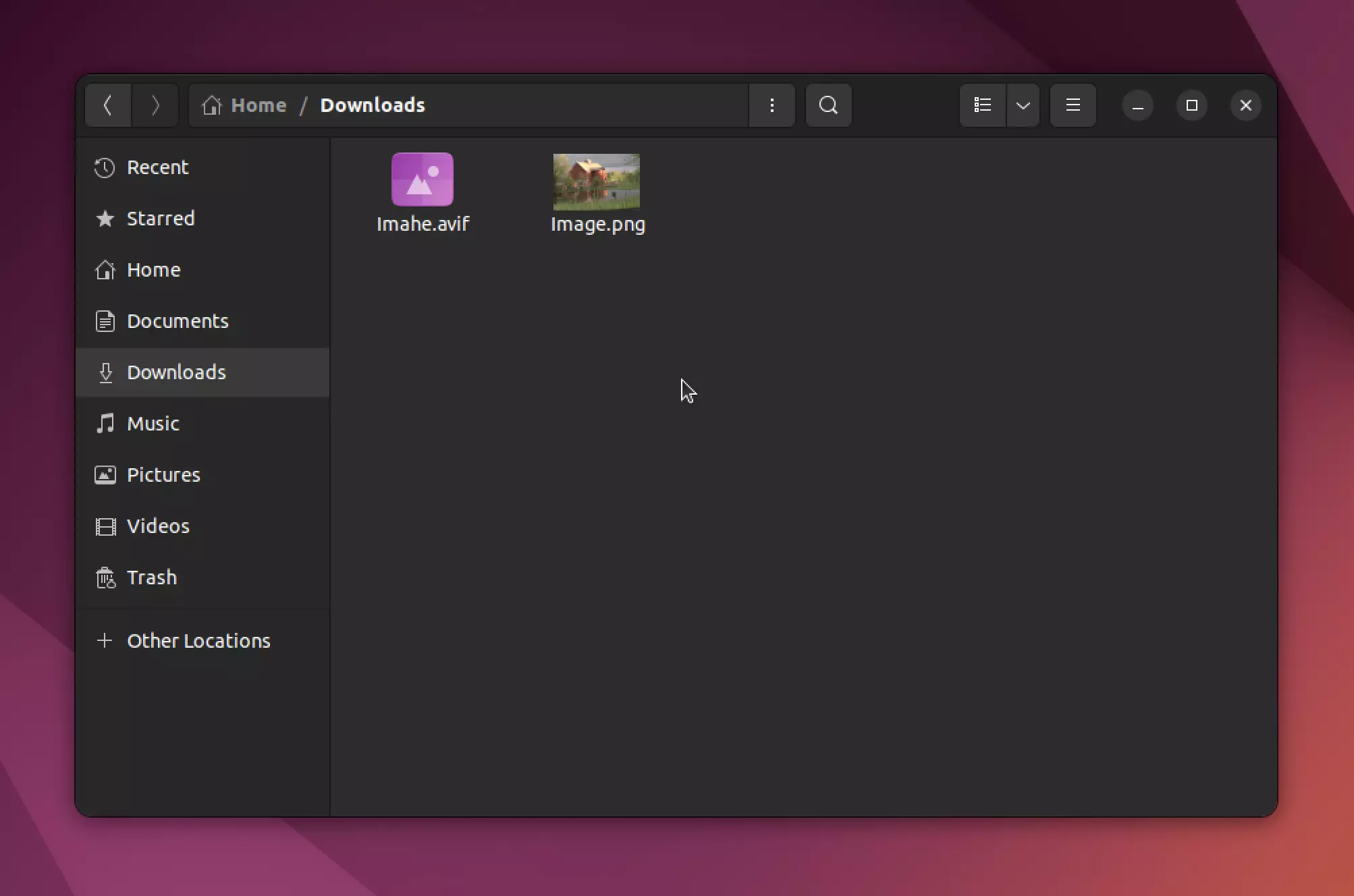 If you try to open this image with any default image viewer, then you will get "Could not display"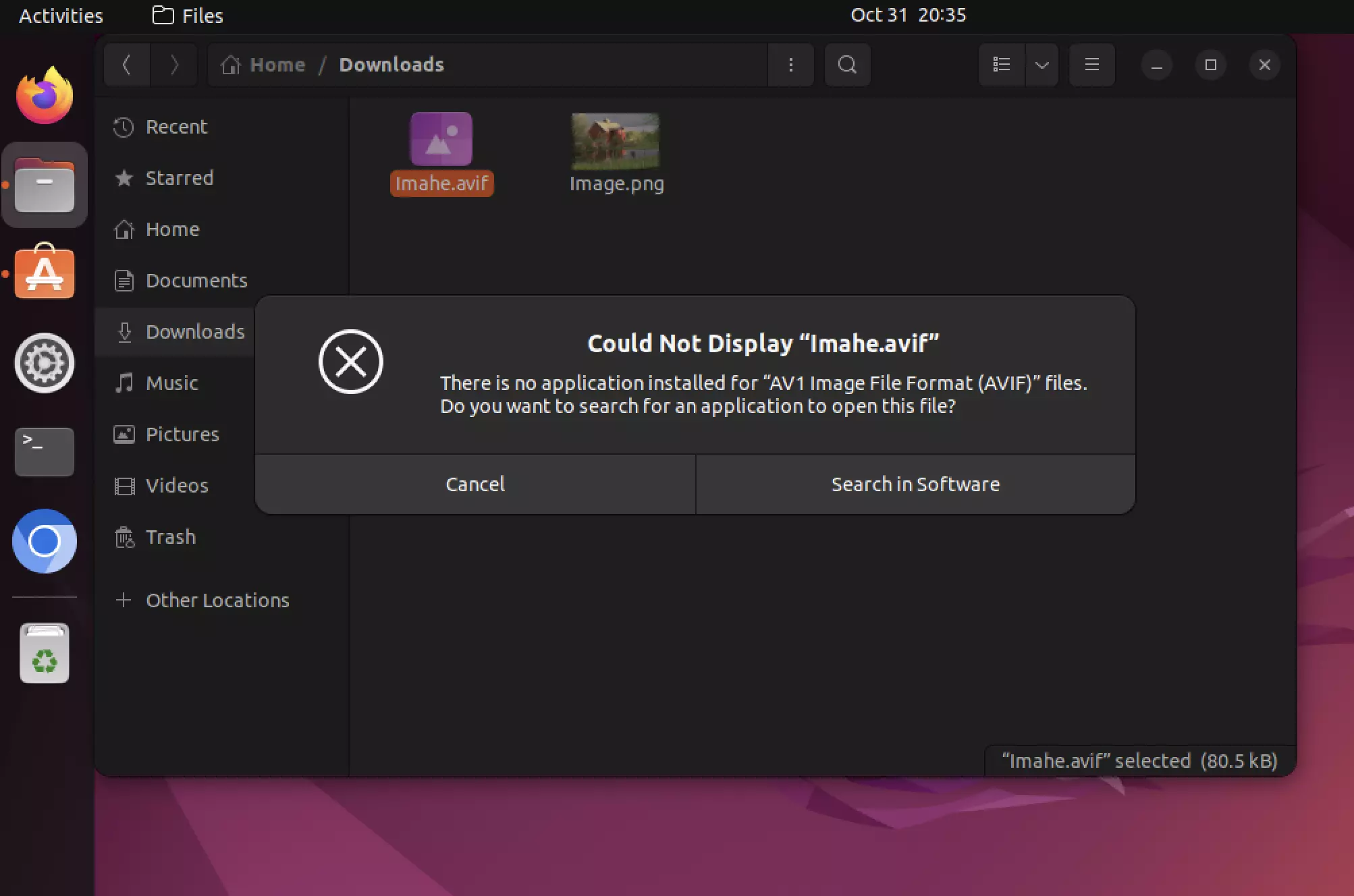 Is your Linux distro not displaying AVIF image files? Well, don't worry because there is always a solution when it comes to Linux systems. You can definitely view AVIF image files on your Linux distros by using an alternative method.
gThumb: Viewing AVIF image files in Linux
---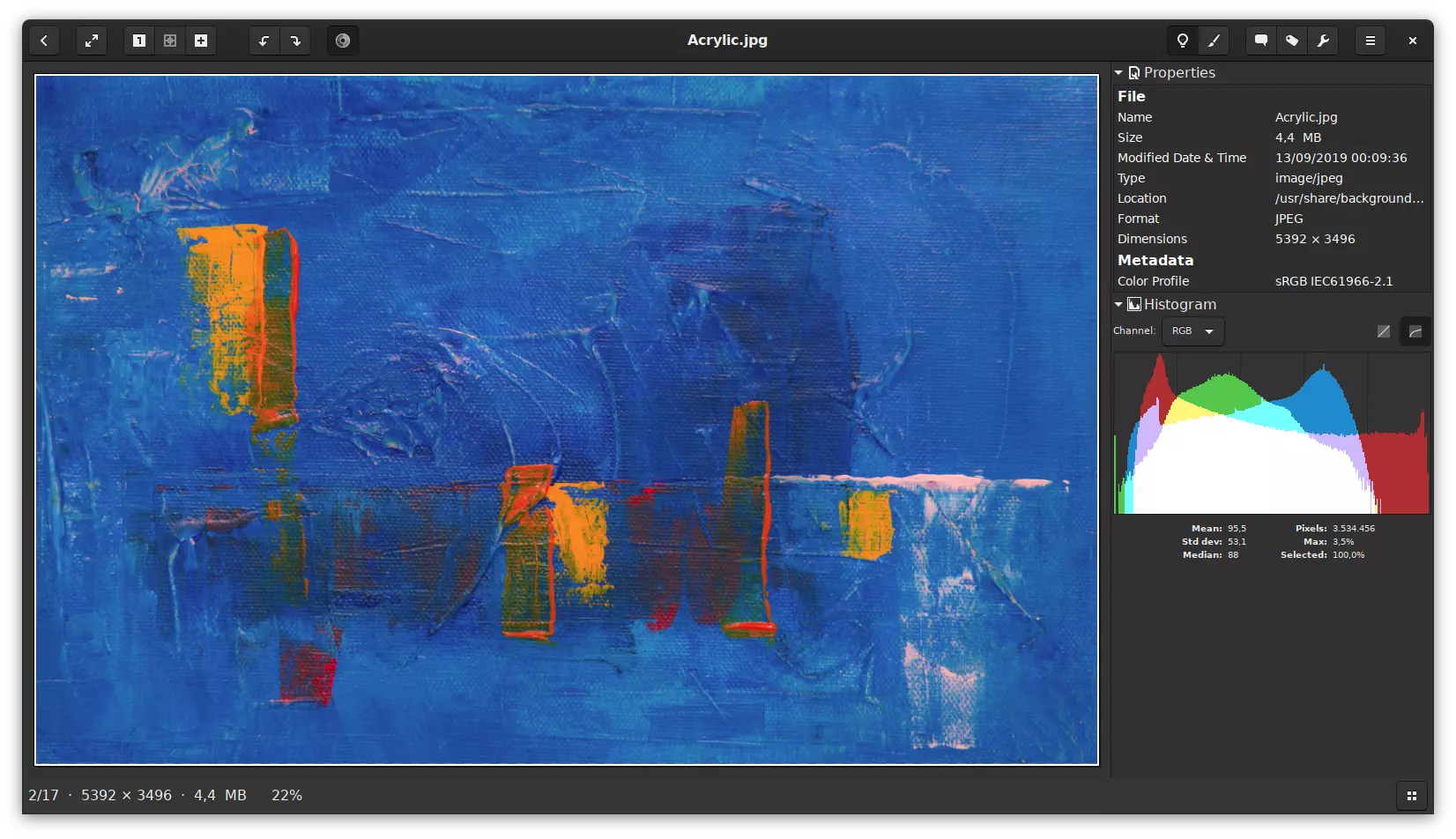 gThumb is a versatile Linux image viewer that can open AVIF files. You can find gThumb in the software repositories of most, if not all, major Linux distributions. If, for some reason, you cannot locate it, don't worry; you can install gThumb from Flathub with just a few clicks.
Important features
gThumb is not just limited to viewing AVIF images. This image viewer comes with a lot of features like basic editing, file management, and more.
1. Image browser:
gThumb makes it easy to locate pictures on your hard drive by providing thumbnail images of all the files. The thumbnails are generated and saved in the Nautilus database, so you don't have extra disk usage.
You can also automatically update folder content and copy, move, or delete images/folders if needed. There are even bookmarks included for quick access to important folders and catalogs!
2. Image viewer:
This software allows you to see different types of images, including GIF animations. This tool can handle various image types: BMP, JPEG, GIF, PNG, TIFF, and TGA. Additionally, it offers support for RAW and HDR (high dynamic range) images if desired XPM JXL AVIF.
You're also able to view the EXIF data that is attached to any JPEG images, plus you have the option of viewing it in fullscreen mode as well. Lastly, with this program, your Images can be viewed, rotated, flipped, or mirrored at your convenience.
3. Image organizer:
gThumb allows users to add comments to images, organize images into catalogs and libraries, print images and comments, and search for images stored on their hard disk. The search criteria are saved so that they can be updated at a later time if desired.
4. Image editor:
gThumb can also act as a basic Linux image editing tool. It can help you change the hue, saturation, lightness, and contrast and adjust the colors of your images. You can also scale and rotate images as well as crop them.
This image viewer also has a red-eye removal tool to help you fix any pictures that may have this issue. Finally, you can save all edited pictures in the following formats: JPEG, PNG, or TIFF.
5. Advanced tools:
gThumb's advanced features include importing images from a digital camera, creating index images, renaming image series, converting formats, changing date and time settings for images, as well as performing JPEG lossless transformations. You can also use gThumb to find duplicate images.
How To Install gThumb in Linux System
---
This image viewer is available in the default repositories of most Linux distributions.
Ubuntu and Debian-based distributions:
For debian or ubuntu-based systems, you will get gThumb from the software center.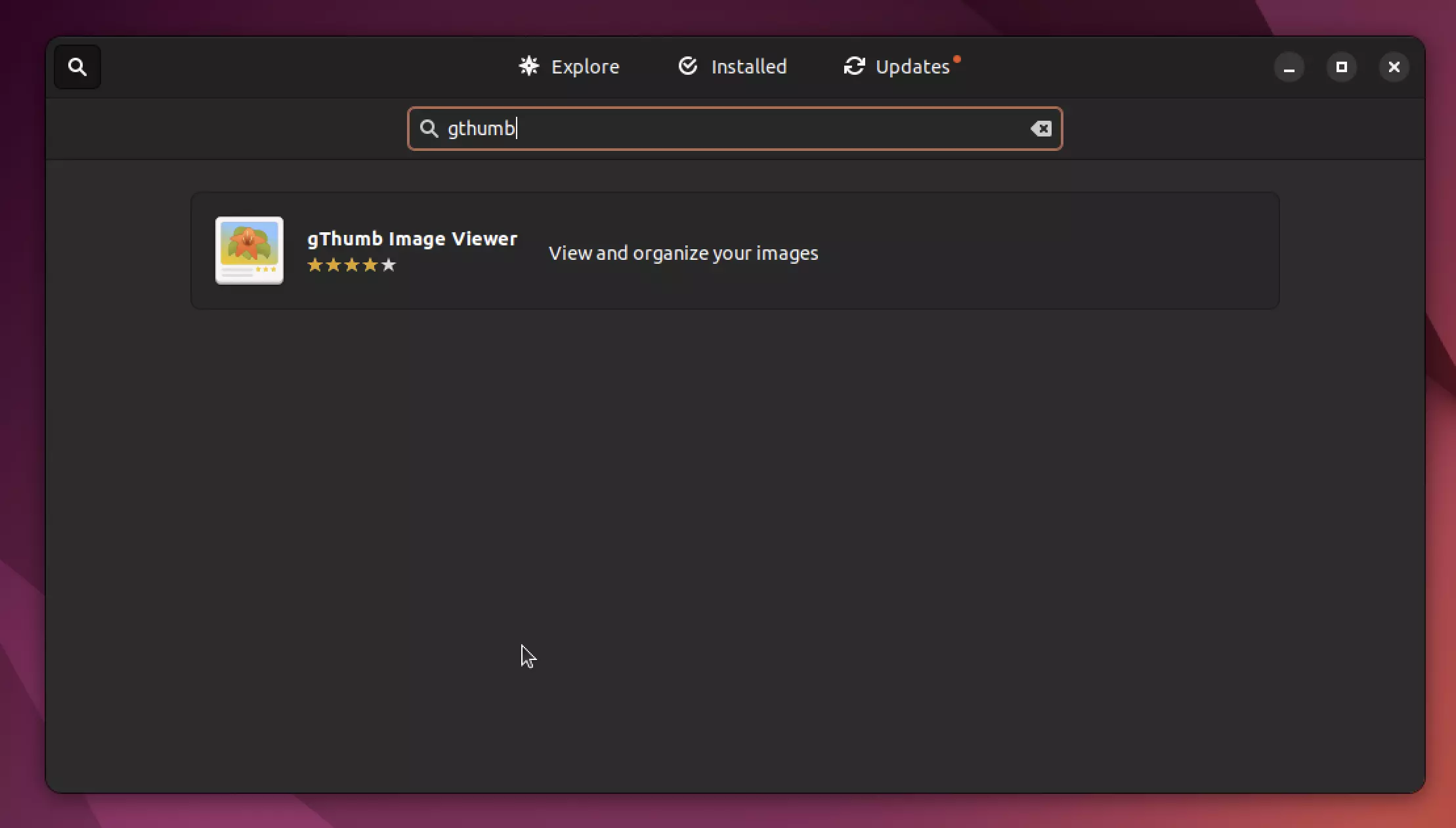 You can also run the following command to install gThumb on Ubuntu Linux.
sudo apt install gthumb
sudo dnf install gthumb
sudo zypper install gthumb
sudo pacman -S gthumb
After installing gThumb, open it and go to File > Open. Now, select the AVIF image that you want to view and click on the Open button. That's it. The selected AVIF image will now be opened in gThumb. Or else you can select an AVIF image, right-click on it and select the "Open With" option. Here, select gThumb to make it your default program for opening AVIF images.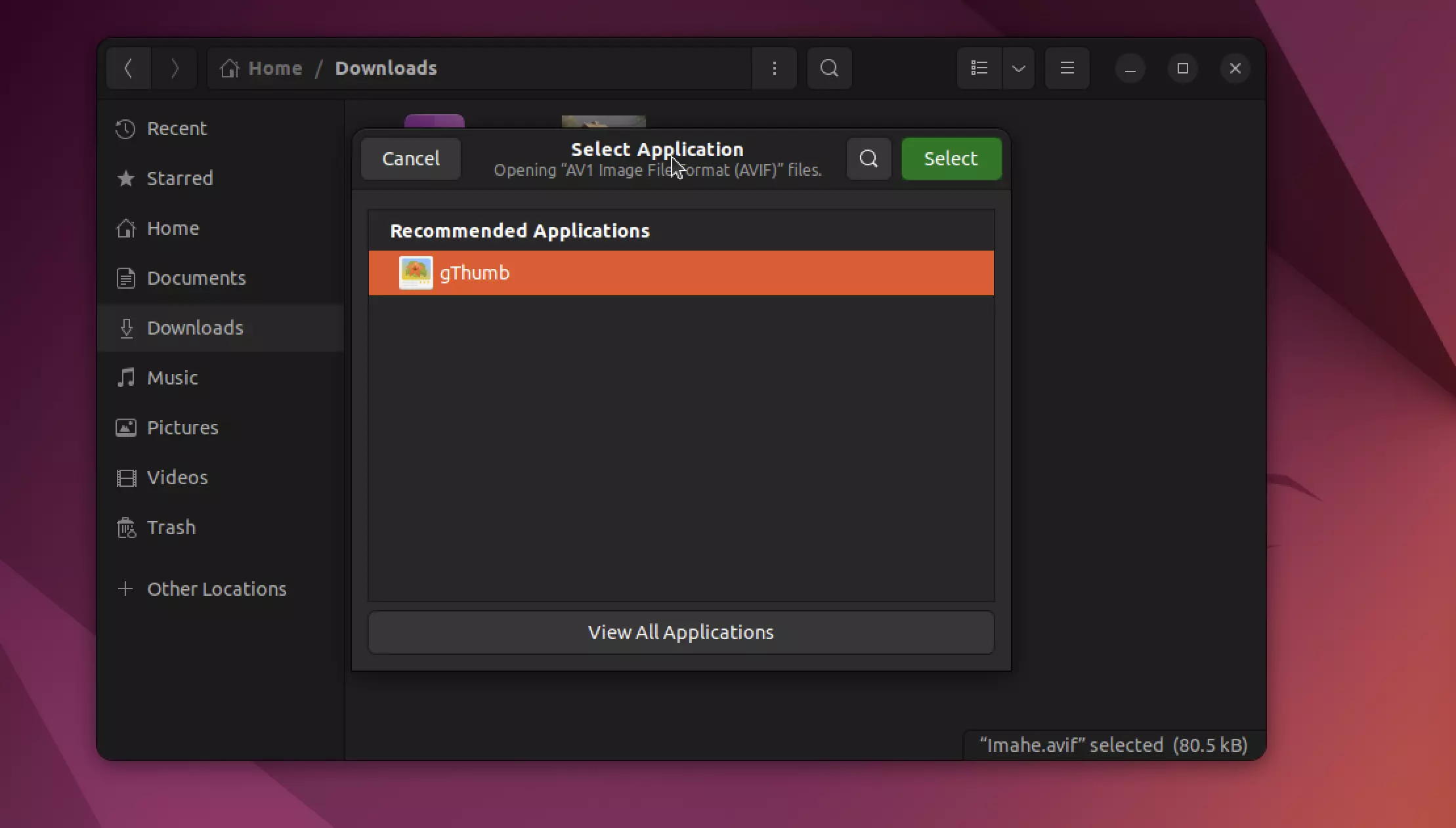 gThumb arranges all images in the same folder as thumbnails under the opened image.

AVIF images will also display as thumbnails in your file system directory when opened with gThumb.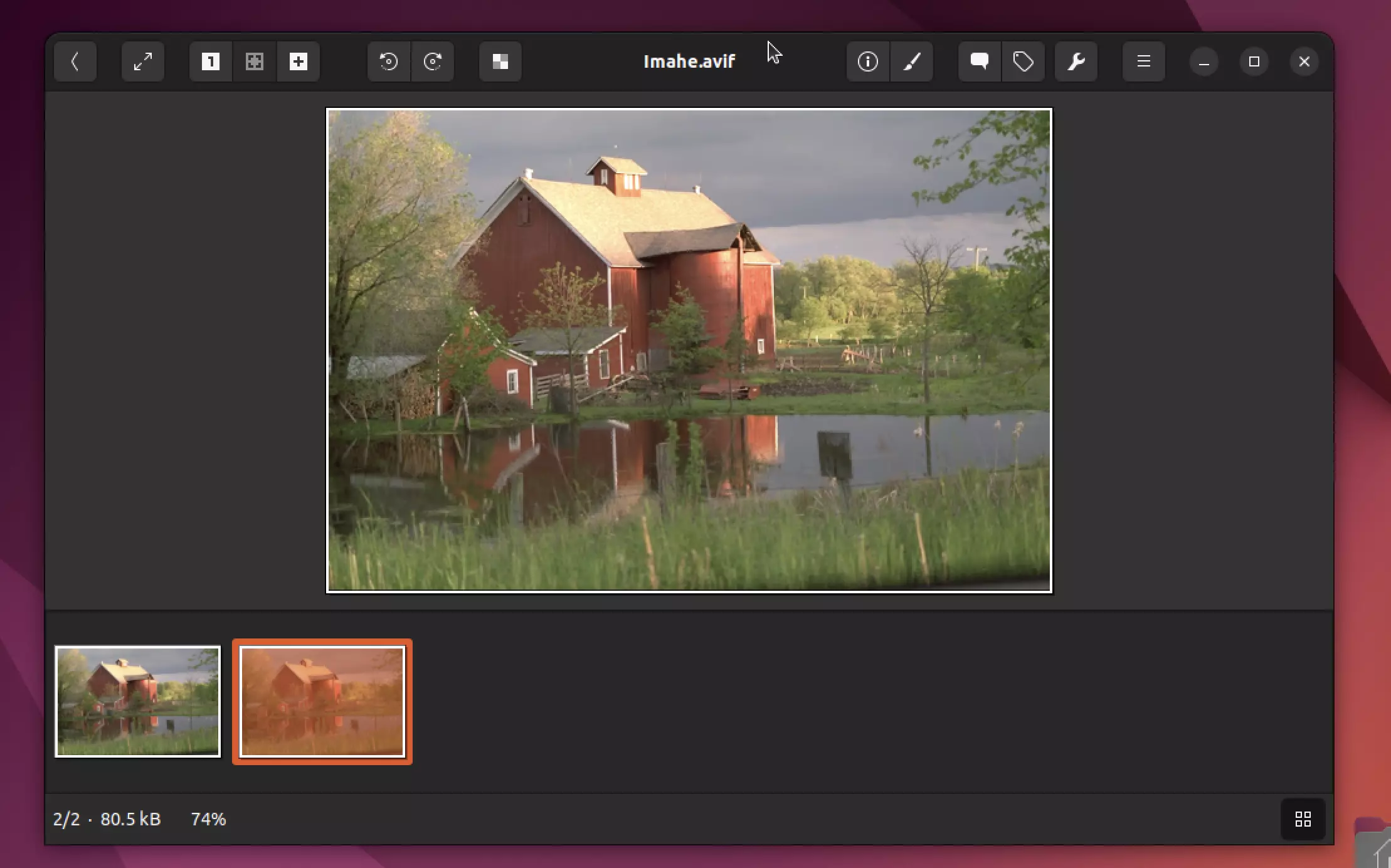 Now you can enjoy viewing the AVIF image files in your Linux distros.
gThumb is a powerful and versatile application that should be the default image viewer for GNOME or other desktop environments and distributions. With AVIF support added in Linux, gThumb will soon be able to do even more. For now, it does its job well.