Chrome OS is a Cloud and browser-based Operating System made by Google for the Chromebook Laptops. Here, Web apps play a vital role in enhancing the Chromebook's performance. As the Chromebook is made as cloud-based for more like browser activity, you can still use it as an offline machine to do many regular tasks.
So the question may come into mind, how to use the Chromebook as offline?
A Windows-based laptop is generally used to enjoy movies, play games, keep notes, photo editing, office-related tasks, graphics design, downloading, and working with files. So how to do all these tasks with your Chromebook? Fortunately, you can do a lot more than any traditional Windows laptop. Moreover, the android play store provides us with millions of apps, which you can't find on Windows or Mac laptops.
Best Tips To Use Chromebook as Offline
---
Here I will be sharing a set of best tips for using your Chromebook as productive as its full potential during offline data connection.
1. Installing Offline Chrome Apps
---
Before using Chromebook as an offline machine, first, you have to install some web apps capable of running offline. From the beginning, Google made the web apps called "packaged app," it's a self-contained app system that can run and store data locally. The app can extract the necessary data from the system when required.
Google has made the Chrome browser for online browsing mainly, but you can do many more tasks with this versatile application. Chrome browser is a full-fledged application system platform on which the third-party can make powerful apps. All the web apps can run locally and independently in the browser window.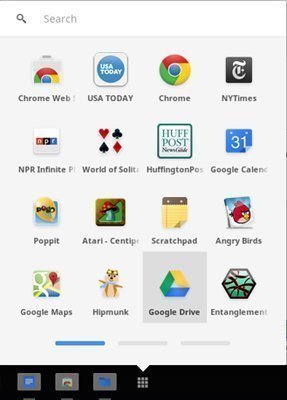 These web apps are not like Microsoft or Apple software, which can be used as standalone. Web apps are very lightweight and made for primary tasking. Google and other third-party web app developers have made many Chrome apps that are sufficient to perform the necessary task on your Chromebook.
So while looking at the Chrome store, you can find an option on the left side as offline apps. That can help you to get the necessary apps for doing productivity jobs on the Chromebook as offline uses.
2. Email and Productivity Apps
---
Google is trying hard to make the Chromebook work offline. We can see most of the apps created by Google works offline on Chrome OS. Gmail Offline web app works fine on Chromebook while offline. You can compose mail, and it will be sent when the Chromebook gets the data connection. Moreover, Gmail offline can fetch mail for Chromebook offline use.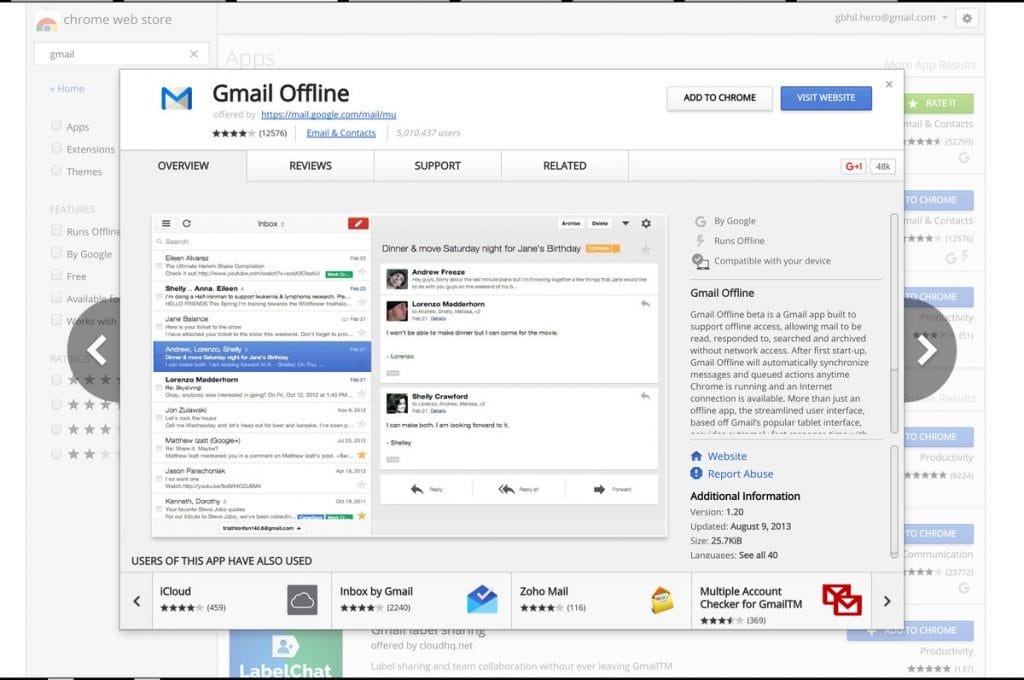 Both Google Drive and Google Docs have the same facility. You can have the files and docs synchronized locally for offline use. You can also make documents, presentations, and other official tasks on the Google Docs app while offline by some simple setting tweaks. So all the prepared doc gets stored online when the data connection comes.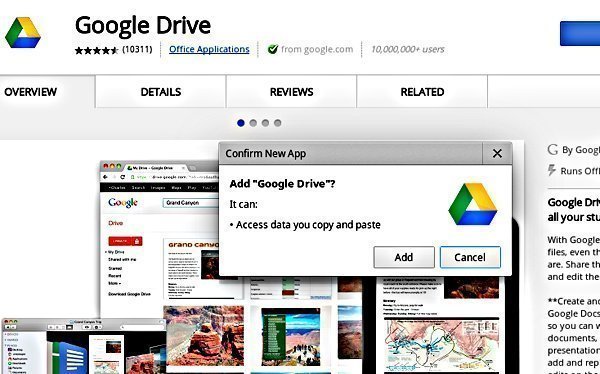 Google keep is an essential and useful "To do task" web app that can also be used offline. All the notes and tasks wrote on 'keep' will be synchronized while chrome goes online. 
Google photo offers us to keep safe our cherished memory snapshot into Google drive cloud, but all the images can also be saved locally into the Chromebook for later uses.
There are many other third-party productivity apps like Wunderlist, Evernote, Writer for lightweight doc editing, Sunrise for calendar synchronization, and many more in the business and productivity categories on google chrome store.
3. Graphics Design
---
Graphics design is one of the essential jobs that's done on a traditional laptop. Chrome store is having some lightweight web apps, which can perform some necessary graphic design tasks. To use this graphic design chrome apps, you have to store the local drive images first.
Here you can find some best-reviewed graphics design web apps. First of all, the Polarr Photo Editor application is impressive. You also have other options for using Sketchpad for more natural-looking digital art masterpieces, and Pixlr Touch Up, which has an impressive array of quality features, runs very effectively right in your browser window. Piconion Photo Editor is another option worth considering.
4. Enjoying Offline Games
---
Chrome store also offers a lot of games that can be appreciated offline on Chromebook. As far as games and enjoyment consideration, You can play Funky Karts, Offline Solitaire, Swoop, Flappy Bird Multiplayer, Tetris 9 Cells or Minesweeper Classic, Cut The Rope, and Angry Birds app.
5. Media Player and Files
---
Chromebooks can handle various media files, photos, and music by their native player, right out of the box. Chromebook has its standalone media player to do video watching and enjoy music. So if you have any movies, music, or photos on your USB flash drive or any connected hard drive, just plug-in, and enjoy all those media with Chrome OS native player; any further web apps are not required.
Though Spotify's web music player doesn't work offline, and nor does Google Play Music, but Songist is a Chrome app that will run in your browser to enjoy music without an internet connection. To enjoy music, you have to store all the songs on your Chromebooks until Google Play Music support your country.
But to enjoy movies, it's difficult to store such a big file locally, while most Chromebooks come with 16GB or 32GB flash storage. Here comes Google Play Movies & TV web app that lets you download movies for offline viewing. It's always better to have an external hard drive to enjoy films and music.
6. Reading Books Offline and View PDF Files
---
There are a lot of apps on the chrome store for reading books offline and viewing PDF files. Worth mentioning, Kindle cloud reader, an Amazon product, is used to read books offline on Chromebook, and PDF Viewer is for PDF viewing on the Chrome browser window.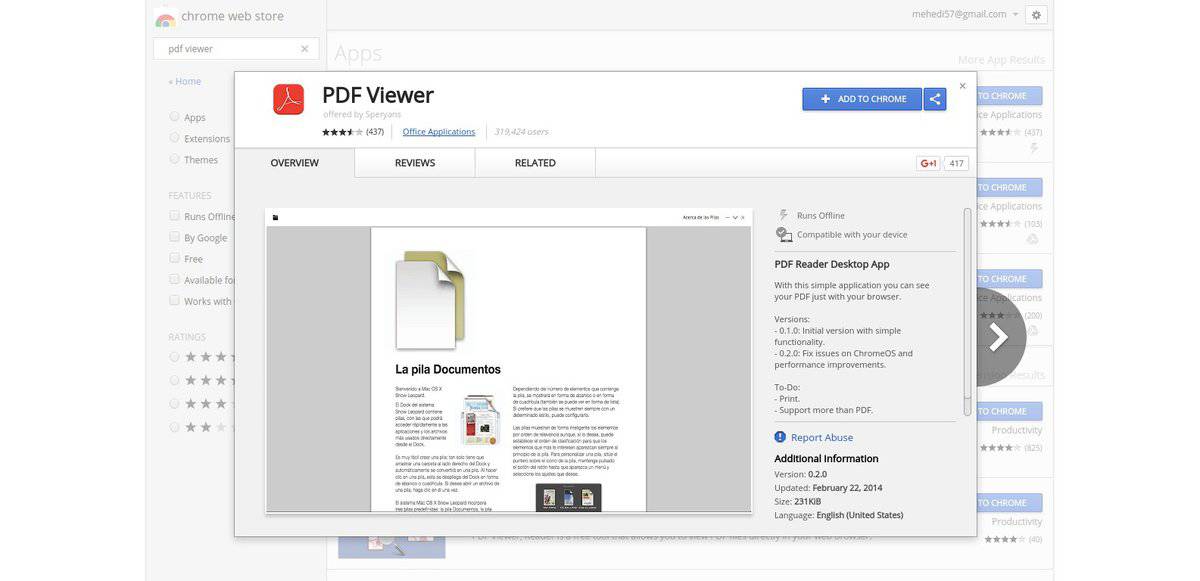 7. Browse Online Content while Using Chromebook Offline
---
Pocket web apps, a name of surprise, are used to save any content or web page for your Chromebook to read offline. The main feature of the Pocket app is that it can work on any device. So when you see any vital web pages or content online on any device, save it to Pocket, and it will be synchronized on Chromebook for reading or browsing offline.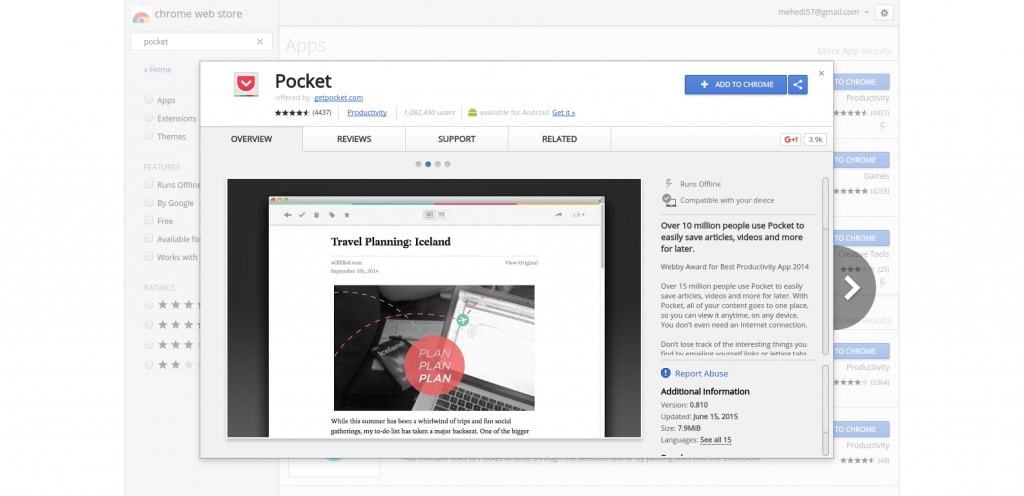 Final Thought
---
As you can see from the above, you can do a lot of things from the Chromebook, and that will be sufficient for most of the users.
The future is based on social media and the cloud system. Everything will be synchronized on cloud backup, and definitely, it will make life comfortable and secure. Microsoft and Apple are trying to get a board on this train of web application and cloud.
On the other hand, Google is the first internet-based company, which has accelerated this process from the beginning. As the google play store has already come into the Chromebooks, now general people will know more about Chromebooks, and they will get habituated using google chrome web apps and Android apps day by day.
This integration will take the Chromebooks and Chrome OS to a new era. The difference between Chromebooks and "real laptop" will be less day by day, or may even vanish the traditional laptop's credibility.
Speak Now
---
Did you have any Chromebook? Which Android apps and Chrome native apps did you like most? Feel free to share your experiences and suggestion with us in the comment section.