For the painters and drawing lovers, passing leisure with doing some artworks in their smartphones and other devices is a great option. Technology has become so rich that you can now use your device to expose your fantastic creativity. In the play store, you will find thousands of drawing apps for Android devices. But do you think that all are worth giving a try on? No, absolutely not. To make it easy, you can have a glove here to get some idea about the best drawing apps for Android.
Best Drawing Apps for Android
---
You don't need to try any unworthy apps from the play store. You can read the features and easily choose one or more apps to try on with no doubt. Also, you will find drawing apps with different types. Now, it is time to spend a few minutes getting some drawing apps for your Android devices to make your leisure great by practicing some artworks.
1. Sketch – Draw & Paint
---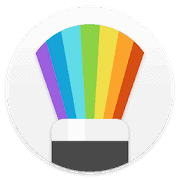 Drawing is a passion for creative people and the ones who make professional graphics works. The sketch is one of the apps for mobile devices that are made by Sony. It is one of the most versatile apps with lots of important features and its beautiful system interface. It has the option to share your works on popular platforms online.
Important Features
lets you draw freely with lots of interactive tools, such as brushes, features, etc.

Offers you the options to edit your pictures and include different stickers and objects.

Provides professional-grade editing tools, multiple pick tools, brushes, background change, layers, and much more.

It offers a lot of suggestions and inspirations from the works of other users.

Integrated with fully functional social sharing options and also allows you to make your profile and different templates for instant share functionality.
Play Store
2. SketchBook – draw and paint
---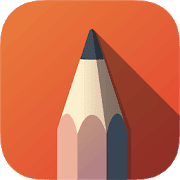 Drawing in your mobile devices is made easy with the help of the app Sketchbook. It is integrated with lots of different and useful functions that help you be productive from anywhere and any place. It is compact in size and suits all kinds of users.
Important Features
Provides lots of professional features for you to make your artwork as you wish.

It gives you opportunities to sharpen your creative domain as you use your mobile devices.

Supports almost all modern mobile devices and popular platforms.

Make your drawing or edit other photos with stunning photo editing tools.

Includes professional-grade tools for sketch and photo customization with easy system UI.
3. PaperColor: Paint Draw Sketchbook & paper draws
---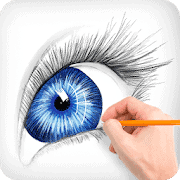 PaperColor is one of the most versatile photo editing and drawing app for Android devices. It is equipped with lots of professional tools for sketching and provides stunning system UI with easy controls. It includes both drawing capabilities and photo editing functionality with just some tap on your mobile devices.
Important Features
PaperColor features PaintDraw options with real brush tools and other tools for advanced grade artworks.

It offers a versatile experience and suitable for people of all ages groups, whether experts or beginners.

Let's give your handwriting signature in your created drawing or edited contents.

Let's you integrate texts, animations, and other custom effects into your graphics contents.

Lets you customize background colors and lots of different covers, changing options for multifunctional graphics works.
4. Learn to Draw 3D
---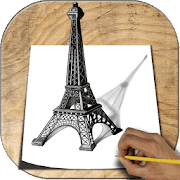 One of the useful pencil sketching and drawing apps you can get for your mobile devices is Learn to Draw 3D. It is a tutorial app that will help you to learn to draw pictures both in electronic media and will enrich your creative domain as you make your artwork. It is very used to use and guides you to successfully learning 3D artworks.
Important Features
Provides step-by-step instructions for a better understanding of each procedure.

It is suitable for anyone, and from any age, they can quickly learn to draw with ease.

Provides smooth exploration and functional zoom in and out for a better view.

You can use the app without any internet connection, and all that is free to download.

Each drawing tutorial is divided into easy steps, and 3D art pencil tools are integrated.
5. Drawing Desk: Draw Paint Color Doodle & Sketch Pad
---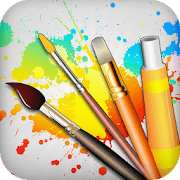 Meet Drawing Desk, one of the best drawing apps for Android that you can get in the play store. The most important benefit of using it is you can use it without an internet connection. You will get tons of pictures of birds, trees, toys, nature, and so to color it as you wish. However, you can also check out its essential features.
Important Features
It requires no Internet connection.

Very easy to use and can be operated on Android, iPhone, and iPad.

It will offer you a plate full of colors and a smooth touch to pick them up.

There are tons of pictures of flowers, toys, birds, rivers, pets, etc.

You can share your drawing and creativity through different social media.

Provides unlimited undo options, and you can recolor things as much as you want.
6. MediBank Paint
---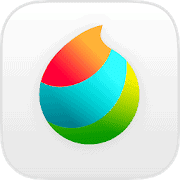 Believe me, and you won't find them lacking any necessary tools for drawing in this app. It is MediBang Paint. It is effortless to use and also quick to share. Also, there are over 850 different tools to draw and color your dream. However, don't you get interested yet? I hope you are.
Important Features
You can enjoy tones and colors of over 850 types.

Provides smooth touch and quickly undo and redo options.

You can use a photo to draw on it.

Only one button is enough to share your creativity through different social media.

You will get tons of colors on the color board alongside brushes.

You can use it on the desktop, too, and also, it doesn't require any Internet connection.
7. Adobe Illustrator Draw
---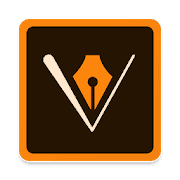 You must be familiar with the name Adobe. With its other super-powerful apps, it has now launched Adobe Illustrator Draw. You can draw vector works and sketch and share your creativity with Adobe. There are lots of facilities and features; you will find here to show your creativity level at its most. Let's see what's more it can provide.
Important Features
It is straightforward to use, install, and you will find lots of free updates.

It will provide 5 different types of pens and pencils to make amazing sketch works.

It has adjustable size, opacity, and color.

You can also work with different images and layers.

You can rename pictures, duplicate them, and add margins too.

You can easily share your creativity with Adobe Illustrator.
8. Draw it
---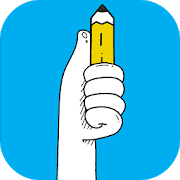 Meet another amazing drawing app for Android; draw it. It is actually not just a  set of drawing tools but also a small game of drawing objects. You have a limited time to draw as many objects as you can. Also, it is funny and easy to play at the beginning but hard to be the best. Also, you will find a very comfortable environment here.
Important Features
It is very addictive gaming, and the drawing app works equally suitable for Android, iPhone, and iPad.

It offers a very competitive drawing practice.

You will get minimal time to make your turn.

You have collected lots of wood packs and unlock them.

Everyday rewards, achievements, and exciting music system.

Needs no Internet connection to use.
9. Face Drawing Step by Step
---
Your drawing expedition will be fruitful, even though you are not accustomed to the art and drawing sector with the help of Face Drawing Step by Step. To make human art and face drawing is a tough task for anyone, both beginners and intermediate alike. It provides instructions and methods of drawing systematically to make the drawing experience easier.
Important Features
It offers easy drawing lessons with personalized functionality for a smooth and fruitful learning experience for all learners.

Provides lessons for drawing anime and manga characters, along with lots of fashion ideas.

Let's you learn the ways of sketching realistic human faces and professional-grade pencil drawing techniques quickly.

Offers you the lessons to draw realistic face details and tips to get quick results.

Integrates online sharing functions and lets you use the artworks as wallpapers and for other usages.
10. PENUP – Share Your Drawings
---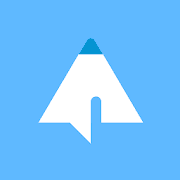 PENUP is a great source of joy if you want to expose your imagination to the display of your device. It is an SNS-based drawing app on which you can use a virtual pen and draw pictures smoothly. The pen point is so clean and smooth that you can hardly feel that you are not drawing or sketching with a real pen. Besides, you can color and paint the sketch with the color of your imagination.
Important Features
A color pad is available where you can customize the colors that you need.

You can use photos as a background of your sketch.

You can challenge your friends on the sketch of a new topic and compare it.

If you are so skilled, then take video clips of your drawing and share them with others.

Smooth drawing and customizable art accessories are also there for you.
11. ibis Paint X
---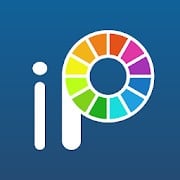 Probably, you are already familiar with the name ibis Paint, right? This one is a very familiar painting and drawing app for Android that lets you enjoy a thousand options and facilities to expose your imagination to a real picture. All the functions are very useful and nearly rare to find in other drawing apps. Also, a lot of models with tutorials are there so that you can understand how to take advantage of those functions.
Important Features
Smooth drawing surface with up to 60 fps and active touch system.

Over 320 different types of drawing and sketching brushes are available.

Lets you add layers of colors as much as you want

You can adjust the color, font, and brush very quickly because of the side-by-side functions operator.

An automatically saving option is there too.
12. Kawaii Easy Drawing
---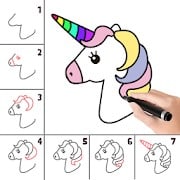 Especially those painters who want to be professional in the case of web designing are greatly in need of this drawing app. Like Adobe Illustrator, you can make animation, 3D paintings, Absurd Arts, and many more using this highly recommended drawing app. Using techniques of this app is easy to perceive, and you almost forget that you are drawing vertically if it is this app. So, just with your pocket phone, you can be a great animation and graphics design using Kawaii Easy Drawing.
Important Features
Special functions for animation drawing are available.

Good for beginners because step-by-step instructions are there.

Hundreds of fonts, brushes, and color pads.

You can customize the colors and brush just like you want.

Provides instructions for newly launched animation characters sketching.
13. PicsArt Color Paint
---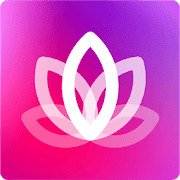 PicsArt Color Paint is another Android application that has made it easier to create incredible illustrations and graphical arts. There are almost all the functions that appear with only a few taps. Using those functions is great to bring different types of special effects to your art wall. Also, if you want to draw on an image, it's okay. PicsArt will allow you to do so, and tons of other surprising facts are waiting for you here.
Important Features
You can customize colors and brush pads when you want.

Tons of readymade brush and colors on the functions board.

Color blending and layers adjusting modes are available.

The text tool is there to let you write on the pictures.

The auto-recovery system will help you protect the drawings without even directly saving them.
14. Paint Free
---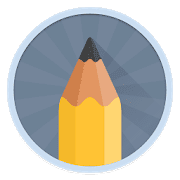 Painting and drawing are some kind of an act that everyone cannot deal with. So, those who have this special power should make it worked. However, Paint Free is the name of an Android application that lets you paint and draw totally for free. There is no single function that asks to pay when you are in the middle of painting your masterpieces. Besides, you can directly share your drawings and paintings with your friends from this app.
Important Features
Important tools like Creon, marker, pen, pencil, etc., are available.

Unlimited undo option to get rid of unwanted mistakes.

For symmetrical pictures, there are available symmetry functions.

It is easy to change the color of the background.

Lets you share your masterpieces via email, Facebook, and other social networks.
15. Infinite Painter
---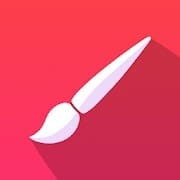 I saw many of my familiar people use Infinite Painter, and so, one day, I give it a try on it. Will you believe that it made me addicted, and soon, I found myself doing better in painting and drawing on the little space of my phone display? Well, it was. To be true, it was a great drawing app with all the necessary features available beside the screen. Choosing brush, font, color, pen, pencil, etc., can be done with only a few taps. Also, it will save your drawings automatically and help you to make them something really special.
Important Features
Over 160 types of brushes are available.

You can customize colors and brushes.

Four different types of symmetry functions are available.

You can draw a 3D cityscape using 5 types of perspectives.

Layer adjustment and undo options are also available.

Photoshop blending mode is there too.
16. Doodle Art
---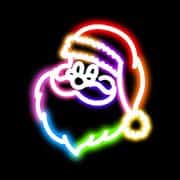 Where is the doodles lover? Here is Doodle Art for you, an Android drawing app that can help you to improve your doodle creating skills. This app lets you use different formats to make doodles easily. At the same time, you can color the cute doodles, and you just finish drawing from a big chart of colors. If your interest covers the doodles rather than painting and drawing different realistic pictures, my recommendation will only follow this app. So, doodles lover, Best of luck!
Important Features
Special canvas for doodle art and sketch.

22 different types of color pallets, and still, you can make your own by customizing it.

There are 20 brushes for special magic doodles.

For spirograph designs, there are 8 types of perspectives.

Unlimited undo and redo options are there.

You can share the pictures on Instagram, Facebook, and other social factors.
17. Artflow: Paint Draw Sketchbook
---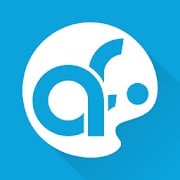 Now, it's time to meet something simple. It is Artflow, the simplistic drawing apps for Android. If you think preferring simplicity is better than professional effects, then you better try this app. It is ultra-simple, but it doesn't mean that it lacks many important factions. You must find everything you need to make beautiful artwork. However, I think beginners and children should try this app if they want to improve their drawing skills.
Important Features
GPU acceleration approach with high definition visual graphics.

Hundreds of brushes, and you can also customize brushes on your own.

Layer clipping musk is there with 10 layer filters.

Undo and redo option to avoid mistakes.

Import and export support from different file formats like PNG, JPG, etc.

Advanced pressure simulation for touch is available.
18. Architecture, Draw, Sketch, Paint
---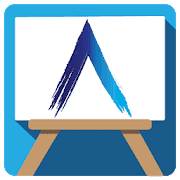 If you dream of being an Architecture in the future, you have to master 3D and graphics sketcher. In this case, I recommend this app as it is particularly designed to draw architecturally designed artwork. It is Architecture, another popular drawing app for your Android device. So, what do you think of it? Probably, you want to know more about it, right? 
Important Features
Almost all kinds of symmetry functions are available.

Multiple layers adjusting approach is there.

Free geometric shapes are easy to pick up.

Automatically color picking and tracing system.

Multy touch canvas and auto rotation are also available.

Tools like a pen, marker, paint roller, paint tubes, etc., are easy to use.
19. Whiteboard – Draw, Sketch, and Paint
---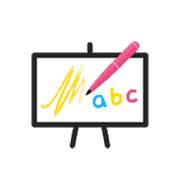 When you are in an annoying situation and find nothing to do, a whiteboard can turn your time into something greater. When the whiteboard is on your phone display, and you can draw whatever you want on it, it would be nice, right? Well, I have something like that for you. It is Whiteboard, an app for practicing drawing and sketching on your Android device. It includes all the necessary features of quality and realistic drawing artwork.
Important Features
Unlimited color and brush functions.

Very simple and elegant theme and background.

Unlimited undo and redo option to avoid unwanted mistakes.

Seven orientation support system is there.

The automatic saving function will save your pictures even if you don't save them by yourself.

A one-click board cleaning option is available.

Using any popular social networks to share your masterpieces with others.
20. Learn Drawing
---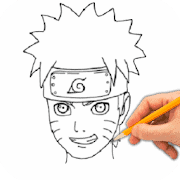 Lastly, it is another app for beginners. Learn Drawing would be the best one for those who want to start practicing drawing and painting but don't know how to start. The best part of this app is the way it can help you draw step by step. It is the best way for beginners as all the tips with step-by-step directions are given to make it great. This is why I recommend this app for beginners, especially.
Important Features
50 different characters of animation heroes are there for you to practice sketching.

Different types of brushes with tons of Functions.

Tutorials with a pencil drawing sketch approach are there.

Clear step-by-step drawing instructions for each model.

Satisfying graphics and resolution for a better experience.

Different drawing tools are available, and you can find them within one touch only.
Final Words
---
Didn't you make your choice yet? I hope you are. Because all the features and descriptions of these apps are so clear that you will easily find your most desired app. However, if you want to use an app like all in one, then try MediBang Paint and Doodle & Sketch Pad. You can also play a drawing game by using draw it. Also, you can enjoy the most popular Adobe Illustrator Draw. Hopefully, this time, you won't have a problem choosing your favorite drawing app for Android.
Let us know about the app you have chosen and how you feel about it. Also, inform us if you have any questions or confusion about today's discussion. Thank you for your time.