In the modern era, Website business has taken over the industrial world. Almost all companies must have their own Website to grow their business. Eventually, having a website is now a matter that ensures your authenticity. Not just for business purposes, people love to have a website to publish personal blogs and content. However, many of you think that building and maintaining a website is a complicated task. But maybe you think that because you don't know about the best website builder apps. And we choose this fact as of today's topic of discussion.
Facts to Prioritize While Choosing the Appropriate Website Builder Apps
---
Yes, it is true that building and managing your Website is quite a difficult task. But it doesn't mean that you have to learn about computer coding or graphics designing courses for that. There are many tools that eventually make managing websites easier. But you need to ensure that you have chosen the appropriate apps for that. 
Though we are going to recommend you 10 must-try website creator apps, we must suggest that you learn about the basic features of being a useful app to build websites. And here, we point out a few features of a perfect website design app. 
It must be easy to use. An app with a user-friendly interface will definitely help you understand all the aspects of designing a website. Many of you may not have immense knowledge about website designing, and for them, an easy app can be enough. So, you should always choose an app with an easy interface.

Check twice if the app is appropriate for the type of Website you have. Many website designing tools are not suitable for specific kinds of websites like e-commerce sites. So, you should make sure that the website design app you are using is appropriate for your site.

The website builder must have a responsive customer care service, and they will assure you enough Technical assistance. It is essential for instant solutions to different technical issues.

The app must come with SEO tools and integration of other essential plugins.

You should always choose an app that provides strong privacy policies. 

If you have an eCommerce website, make sure that the app has e-commerce features and necessary plugins.

Check twice how it charges and if you can bear the cost for it.
Additionally, you should go for an app that is popular and widely trusted. Remember that the right website design tool is the core requirement to establish your site widely. The following apps we are going to mention are pretty popular, and so you can trust them.
Best Website Builder Apps to Develop Your Site
---
Basically, most website builder tools nowadays have their official apps for users. Like the official apps of WordPress and Weebly that let you manage all the tasks right from your Smartphone. However, we choose the best website builder apps prioritizing their in-app functions, affordability, and features of dealing with the site management system. Hopefully, you will learn something great today about the easiest way to manage your site.
1. WordPress
---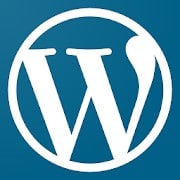 Let's start with the revolutionary content management system. I am sure you know what I mean. Well, it's WordPress, and I won't believe it if you say the name is not familiar to you. However, we are often surprised that many of you don't know that managing your site with WordPress is convenient and even easier with the official app of this tool. However, WordPress is the most trusted tool to build a website and maintain, and it provides almost all the facilities to make SEO-optimized content and help you get more traffic.
Important Features
You can use hundreds of themes to showcase your content elegantly.

This app lets you directly create content, customize it, and then publish it.

It is suitable for almost any type of Website, including business sites, e-commerce sites, and so on.

You can eventually create and manage multiple sites with this app. Additionally, you can check and reply to all the visitor's comments on your site.

This multifunctional open source app provides access to all useful plugins for your site as well.

It also provides a traffic map that lets you observe the visitors' interaction on your site.
Pros: You can share your content on different social media directly from this app. Also, multiple accounts can have access to one site using this app.
2. Weebly
---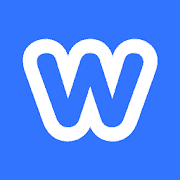 Weebly by Square is, so far, one of the most user-friendly website builder apps. This great app is available on both the official Android and Apple stores. With its high customizability and stable features, growing an online business is hassle-free. Therefore, this magnificent website builder succeeded in winning the heart of over 50 Million creators and interpreters. In addition, its simple touch drag-style design will help touch screen devices like smartphones.
Important Features
This app is totally convenient to use and operate or modify from a relatively more minor screen. Apparently, you can build, use or modify the Website from any place you want.

It indeed comes with many colors, text fonts, and media support for your Website.

There is a "site dashboard" where you can monitor every single activity of your Website in a convenient way.

Weebly also offers lots of assistant apps and tools on their Website. These apps are eventually great help for running a website.

The theme format of Weebly is highly suitable for any type of e-commerce purpose and business platform.
Pros: You can add photos directly from your device's local gallery. Besides, you can instantly respond to any blog comment or reply to the customers through it.
3. Wix
---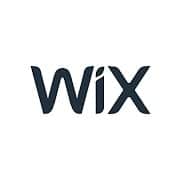 Wix is primarily a top-rated website creator app for building more straightforward and small websites. It offers drag and drops modifying, which makes it just perfect for touch displays. Basically, you can create professional websites without knowing a single line of computer code. Wix also comes with tons of templates and customization options.
Therefore, making your preferable appearance on your site is much easier and faster with Wix. Furthermore, you will get good guidelines and adequate customer support from Wix.
Important Features
Wix initially lets you manage and interact with your Website effortlessly.

You can easily access this mind-blowing web builder and manager from any device. Apparently, you can go backstage of your Website from any Android and Apple device.

Creating, managing, and monitoring business websites are totally hassle-free with Wix.

There are more than one thousand different templates that you can choose from.

It offers multiple powerful marketing tools to grow your business website faster than ever.

Responding to visitors or customers is really easy. Eventually, you can do that from anywhere, anytime.
Pros: Uploading any media file is really easy, and you can simply select the file from local storage and upload it. Besides, you can directly search your problems on the "Wix help center" to solve them in no time.
Cons: You may need to go on the computer to adjust a few things about your Website while still using this app.
4. SimDif
---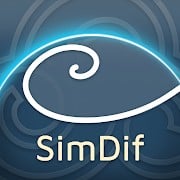 You can also use Simdif, an app that lets you make a fully optimized and stable website for a personal blog to the business platform just from your smartphone. SimDif is a great way to create a perfect website without having coding skills. The best part is, this web builder app has very decent and minimalist mobile screen-friendly themes. Websites made with SimDif are comfortable for both the owner and the visitors. Moreover, It includes an in-app chat system that allows you to chat directly to visitors on your Website.
Important Features
SimDif website Builder is available for both Android and Apple smartphones as well as on desktops.

It is pretty smooth to use on most Android and Apple smartphones. Apparently, the text editor size is totally compatible with most smartphones, Tabs, and iPad.

It indeed comes with more than 56 color presents to define your taste on your Website.

This fabulous website builder app doesn't include any ads from the SimDif team. Eventually, your visitors will get a superior website visiting experience.

Websites made with SimDif load much faster than other alternatives.
Pros: This powerful website builder app lets you see the preview of your Website while building it. In addition, you can conveniently monitor all of the activities on your Website in one place.
Cons: The theme customizing functions are a little complicated.
5. Squarespace
---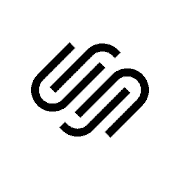 The next option is Squarespace, a robust website builder that is widely known for its stunning design and modern preview style. For that reason, Squarespace is mostly used by artists, photographers, or people involved in creative design. With the trust of over 2 million people, it is one of the most secure and friendly website builder apps you can find.
Besides, you can keep your Website minimalistic without ruining its appearance. By doing so, you can provide your visitors with a decent and smooth user experience. The app is also not overpriced and accessible from almost all devices.
Important Features
Squarespace is a simple drag and drops website builder. Apparently, you won't have to memorize or write any line of computer coding.

This powerful website design app initially comes with good quality analytics tools.

You can easily manage your Website at any time from your smartphone. You won't have to struggle at all.

This website builder app offers powerful blogging and e-commerce tools to help you grow your site.

It comes with a free SSL certificate. Eventually, it reflects Squarespace's reliability.

The customer support and service team is quite responsive and helpful.
Pros: There is also an option to write code to customize the site. Moreover, this site is available for both Android and iPhone.
Cons: Websites built with this tool load relatively slower.
6. Universe
---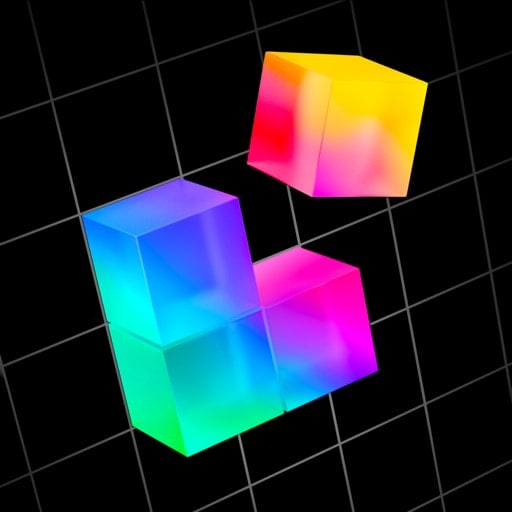 The universe is a well-optimized website builder app and lets you build professional websites just while sitting on a couch. Basically, it is an iDevice website builder app. Meaning, you can fluently create, control, and modify your Website just from your iPhone or iPad. With zero lagging and friendly construction tools, it is a comfortable way to build a website of any design and appearance. Moreover, it features simple and easily understandable analytics so you can easily monitor your Website traffic.
Important Features
It is undoubtedly one of the fastest and easiest website builder apps.

This app indeed comes with pre-build email marketing tools. Apparently, this tool can significantly help to promote your business or personal blogs effectively.

If you are from the US region, you can instantly accept Apple payments and other credit cards.

You can easily place your social media content on your Website with plug-and-play integration.

It is not really necessary to know coding to build a website with Universe. But you eventually can go with codings if you want.

It doesn't consume too much power from your smartphone.
Pros: You can have a custom domain and mail on this app. Besides, it supports more than 25 online account services, which is a great relief.
Cons: This powerful website builder app is only available for iDevices.
7. Strikingly
---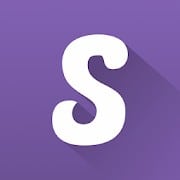 You can also try Strikingly. It is a great website creator app that is basically known for desktop-based web pages. That means you can use your smartphone to make professional-level desktop websites, and it is best known for building single-page websites. Therefore, you can literally make any stunning website from your phone in less than an hour. Also, you don't need to do much since most adjustments are pre-set on the rightmost positions on the templates. Besides, it is not essential to have additional computer code to use it. Moreover, its notification feature is a great help to get updated about the visitors on your Website.
Important Features
You can simply publish your modifications almost instantly from any device on Strikingly.

This powerful website design app lets you upload photos and other media directly from your phone to your Website.

It indeed offers a significant number of elegant templates. Apparently, you can use them with a few clicks.

This is primarily a single-page website builder, and your Website will undoubtedly load much faster.

You can also create professional e-commerce websites with it and also manage them easily. You also get notified soon after a new order or message comes.

There is an option to instantly chat and reply to every single query of the customer just from the phone.
Pros: It has a free trial version which you can try before purchasing. Besides, it runs butter-smooth on most Android and Apple devices.
Cons: You may need to go on the desktop for some adjustabilities.
8. Jimdo Creator
---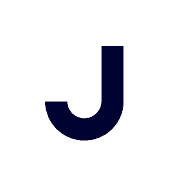 Jimbo Creator is responsible for creating 25 million stunning business websites so far. This easy-to-use website creator app is relatively cost-efficient. The best part is that there are no fewer than twelve different plans for different businesses and people. Also, managing the Website through the phone is not a very hard task for anyone. You can get notifications, reply comments on your site through your phone at any time. In addition, it comes with numerous templates where you can choose the best one for your Website.
Important Features
You can directly upload media files from your Android or Apple device without any hassle.

The websites created with Jimbo are super responsible.

Jimbo features a great number of fonts and colors that you can use to attract your visitors.

It comes with a built-in SEO strategy and web analytics tools. Apparently, these tools help manage websites much more quickly and hassle-free.

It provides excellent customer support service for any difficulties regarding your Website. You even can have one-on-one support with some of their plans.

The website managing is totally hassle-free on this website builder app. You can eventually view the list, mark orders which are paid, and more.
Pros: This excellent app lets you attach third-party tools and services to your Website. Besides, there is no coding knowledge required for creating magnificent websites with it.
Cons: It may feel a little laggy on a few smartphones.
9. GoDaddy Site Builder
---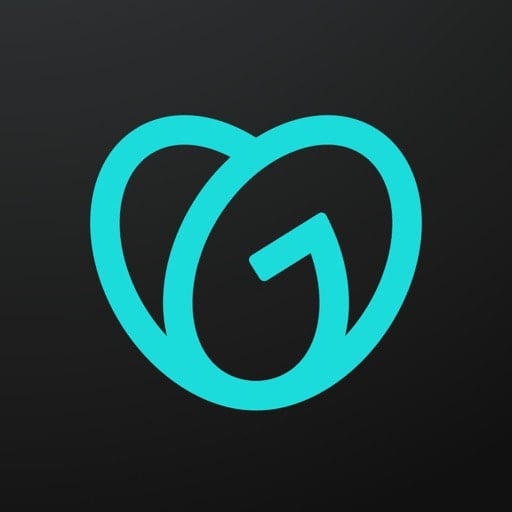 With over 13 million satisfied customers, GoDaddy is one of the most popular website builders and domain providers globally. This powerful website builder app lets you bring your dream website to life just with your smartphone. The best part here is, GoDaddy's plan varies from country to country, so everyone can have their expected Website with acceptable pricing. Creating sites is also a smooth experience on GoDaddy. Besides, it features over 300 pre-built templates for any type of possible Website.
Important Features
The visitors can use a card reader to swipe their card and make payments for their purchases on your Website.

The templates of this website builder app are essentially customizable. Apparently, it provides even more flexibility.

You can indeed take online base payments within munites and also send them recipients with it.

Monitoring the activities and statistics of your Website is super simple with this mind-blowing website builder and domain provider app.

Godaddy's plans include 24/7 customer service for any relevant problems.
Pros: It let you monitor your customer's activity and let respond to them. Besides, it sends real-time notifications to your phone regarding the Website.
10. Simpl Website Builder
---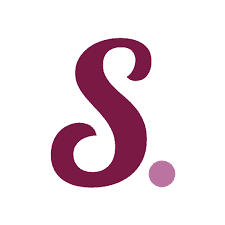 Lastly, it is Simpl website builder. If you want to create your own Website easily, Website in the easiest way, we cannot suggest anything before this app. But we recommend this app mainly for personal blogs. That means if it is not a business website or an e-commerce website, you can try this app for the best aftermath. This robust website creator app provides you with tons of personalized Website customizing options. Eventually, it is effortless to use, and it makes your site quite faster and minimalist. Let's check out more about this app.
Important Features
This app initially supports seven different languages, and so your visitors can use them with their preferable language.

You will initially have a lot of theme templates and color options to decorate your site.

Adding photo, text, video, and other content is very easy and time-saving with this app.

It also lets you synchronize this app with your other devices under the same account.

This app lets you add a very interactive search engine and add different plugins to manage your site.
Pros: You can simply integrate YouTube video and content from other platforms on your site using this app.
Cons: You cannot use this app on any Android device, and this app is not suggested to maintain an e-commerce website.
FAQ
---
Q: Can I create and maintain a website with a mobile app?
A: Yes, you can create and maintain a website with a mobile app. Eventually, many apps on the Play Store and Apple Store help you design and maintain a website. For example, WordPress is the most popular website builder tool worldwide that you can use on your smartphone. Additionally, you can use other popular apps like Weebly, Wix, and Simpl on your smartphone too. 
We checked a lot of website design apps for Android and iPhone and what we got was quite surprising. Those robust apps work to maintain your Website from head to toe. So if someone told you that a mobile app could not help you design and maintain your Website, we could, and you, assure you that it's nothing but a myth. 
Q: Can I use WordPress on my smartphone?
A: Yes, you can use WordPress on your smartphone. Eventually, you can use this app on both your Android and iPhone. Almost all the functions this app provides for your PC, you can get all on your smartphone. That means you can use WordPress on your smartphone to maintain and design your Website.
Q: What is the best free website builder app?
A: WordPress and Webley by a square are the best free website design apps you can use. Both of these apps let you use them on your Android and iPhone. No doubt that WordPress is the most popular website builder app, and so you can use this on your smartphone anytime, anywhere. But almost all the best website builder apps require a stable internet connection. Other than WordPress and Weebly, You can also try Wix and Simpl.
Q: What is the best website design app for the iPhone?
A: WordPress and Wix are the best website design apps for iPhones. You can eventually use them on your iPad and any Android device. These apps are completely free to use, and they provide almost all functions on your smartphone that you can get on your PC.
Eventually, both of these apps help you to make responsive websites just using your smartphone. So if you have a website to maintain auto design, you can use WordPress, Wix, and even Weebly on your iPhone for that.
Finally, Insights
---
Whether your want to make a blog/website or an eCommerce website, you can now simply maintain/create it just with your smartphone. So try out our hand-picked website builder apps for your Android and iPhone to make things easier. But, I suggest you check the details of each map before you select one to try. We know that building a website is easy, so you have to be careful while choosing the best app for your site. Anyway, now is the time to leave, and once again, thank you for your time.